EClincher is a social media management tool founded in 2014 by Gilad Salamander and Oved Cohen. The tool offers a variety of features, including scheduling, analytics, and social inbox management.
EClincher has made changes to its pricing structure, and it appears that these changes may impact lifetime deal users. This was posted by one of the Facebook users: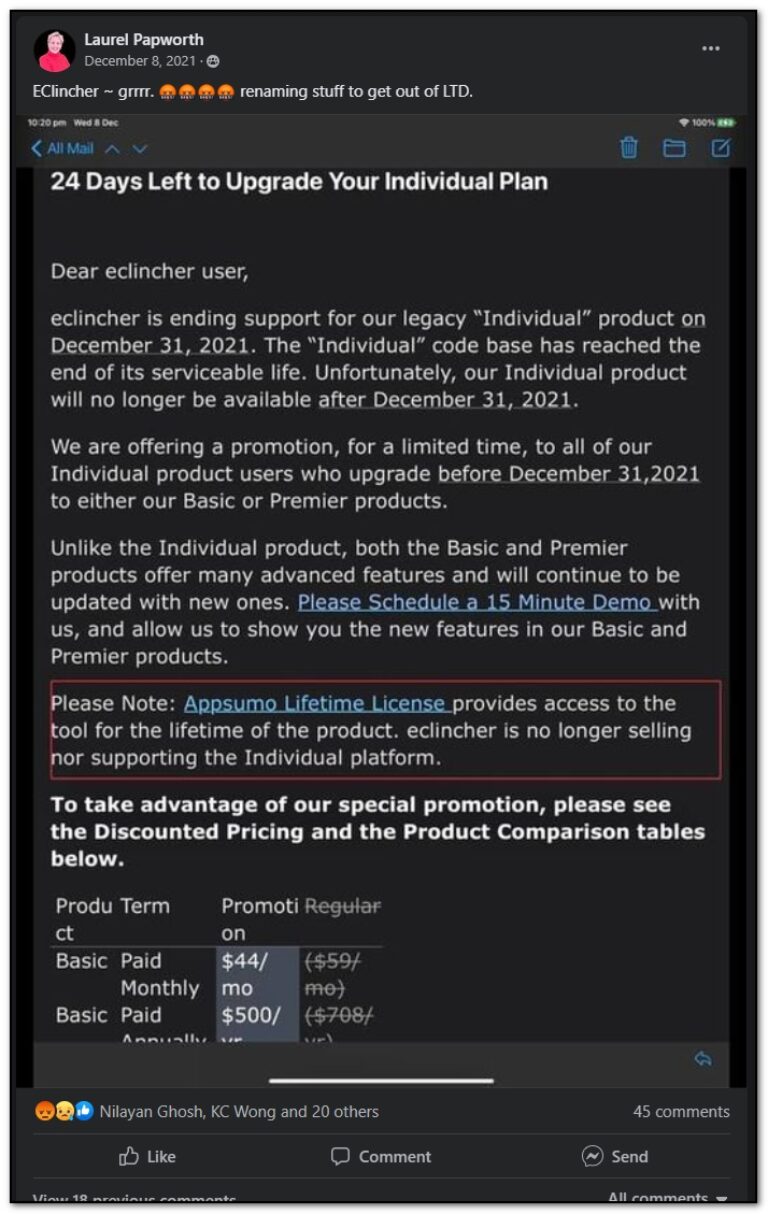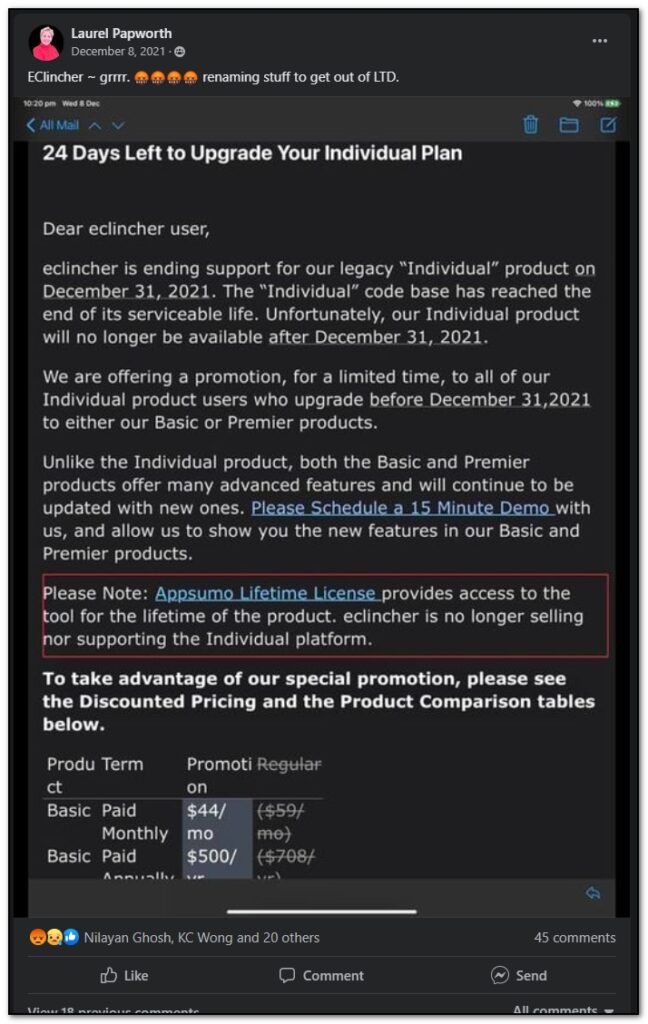 According to the announcement that you provided, EClincher is ending support for its "Individual" product on December 31, 2021. The company is encouraging users to upgrade to its Basic or Premier products, both of which offer more advanced features and will continue to be updated with new ones.
Users who purchased lifetime deals through Appsumo will be affected by these changes and accounts will be deactivated. As the Individual product will no longer be available, these users may need to upgrade to a subscription plan in order to continue using EClincher's services.
It is worth noting that lifetime deals are often offered by software companies as a way to generate early buzz and attract new customers. However, these deals may not always be sustainable in the long run, as the company's costs and needs evolve over time. It is not uncommon for companies to make changes to their pricing structures or product offerings as they grow and mature.