Geru was founded on 2014 and it was launched on Lifetimo deal in 2019. Geru had an advertising campaign running on ltd hunt.
GERU allows to create a virtual model (simulation) of your funnel (including your landing page) to map, plan and forecast your results. This gives you a better understanding of your metrics and target numbers before you build and buy traffic.


Geru is owned by Etison LLC DBA Geru and is parent company of ClickFunnels. Geru has been acquired by ClickFunnels. This news was confirmed in a group discussion on the Facebook page Saasmantra. Admins believe that this acquisition will help in serve for customers and provide them with the best possible experience.
According to customers, GERU is excellent at simulating sales funnels. The ability to visualize the dynamics of a product is extremely useful, especially if you are managing several products. It is an essential tool for understanding the sales funnel and optimizing it. Where ther are pros there are also cons It's not 100% easy to use, but you can learn by testing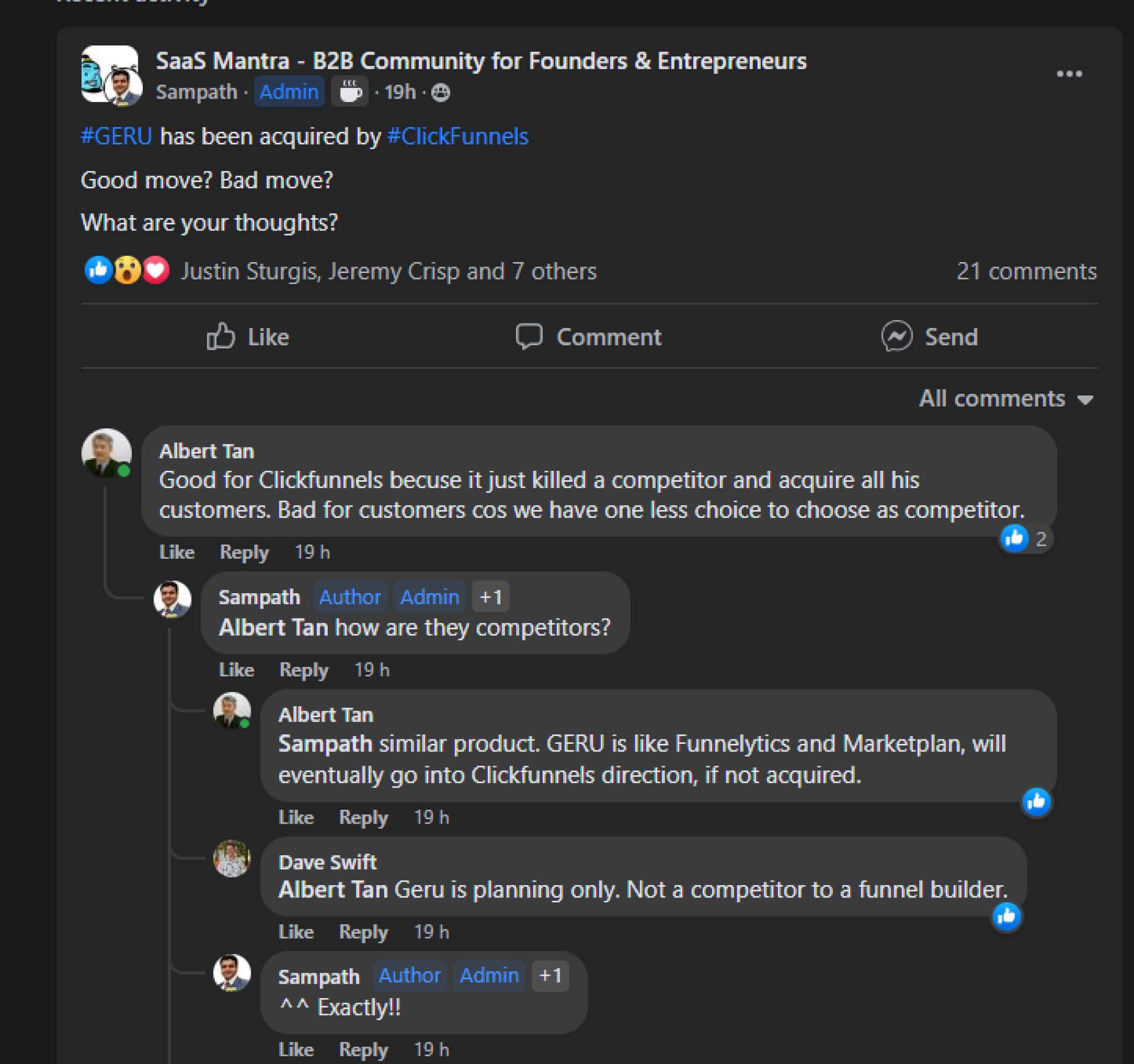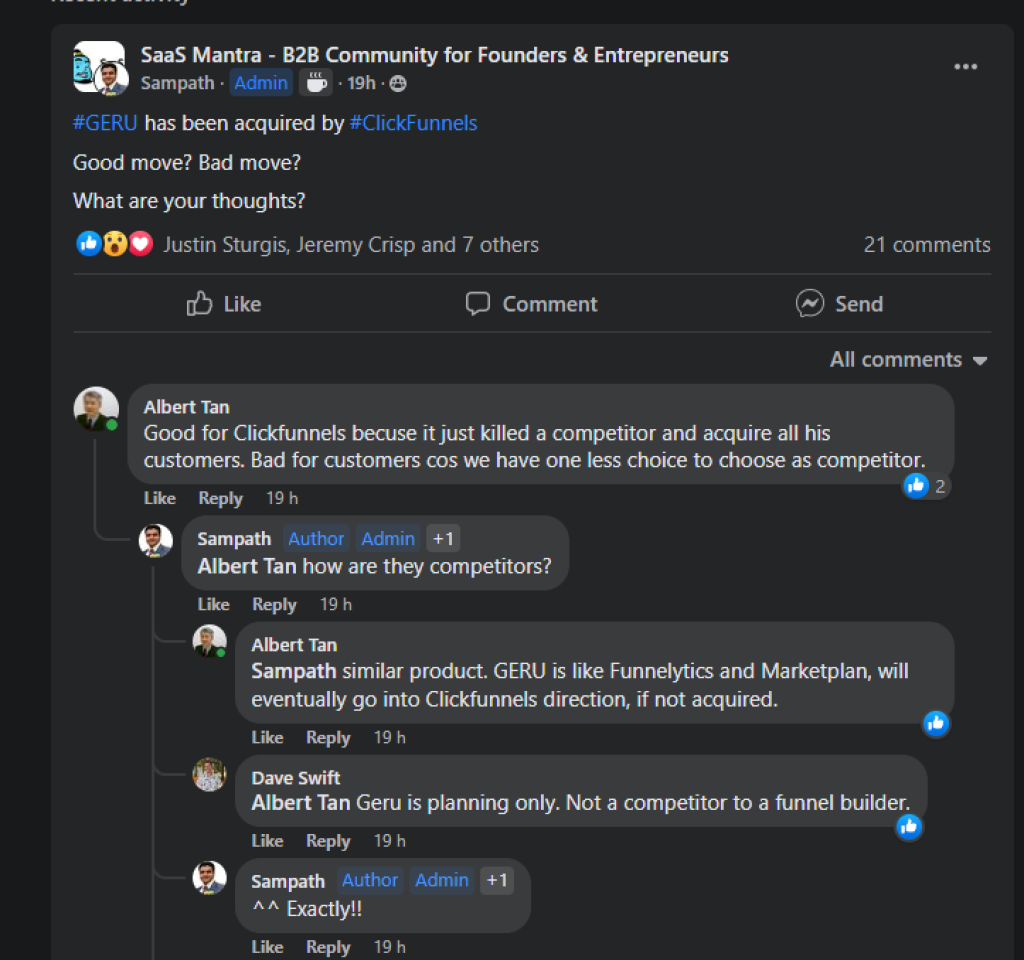 According to the viewers it is good for ClickFunnels because it killed the competitor and acquired all the costumers he also continue b adding that it is bad for costumers because we have one less choice to choose as a competitor
GERU is a cloud-based funnel mapping, planning, strategy and simulation tool. It helps you figure out what to do first or next in your business, with a complete 360-degree view of your marketing. GERU is not a page builder, shopping cart, web hosting service or analytics tracker.