Helpshelf first gained popularity when it was launched in 2019 and AppSumo offered it as a deal. To my knowledge, Helpshelf is still operating and providing services to its users.
Helpshelf was discovered and Acquired through microAcquire, a platform that connects buyers and sellers of SaaS businesses. The announcement was made by the new owner in a blog post on December 22, 2021. The founder of Helpshelf was not named in the announcement.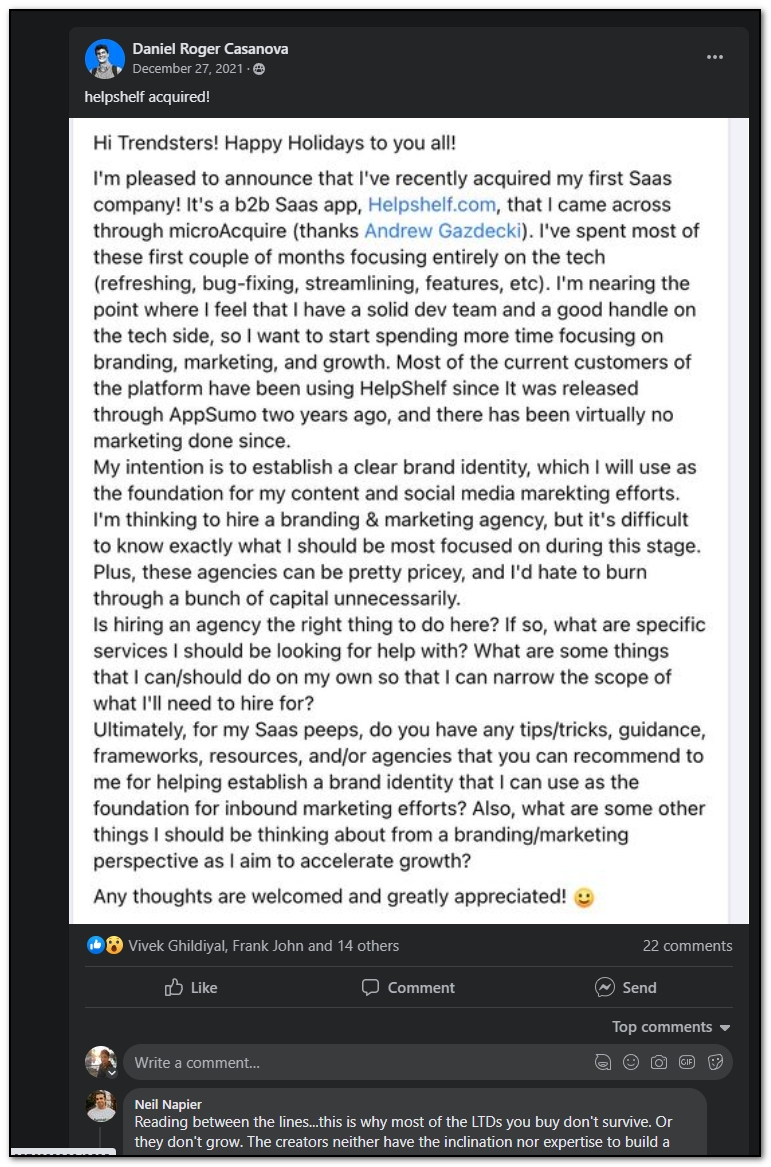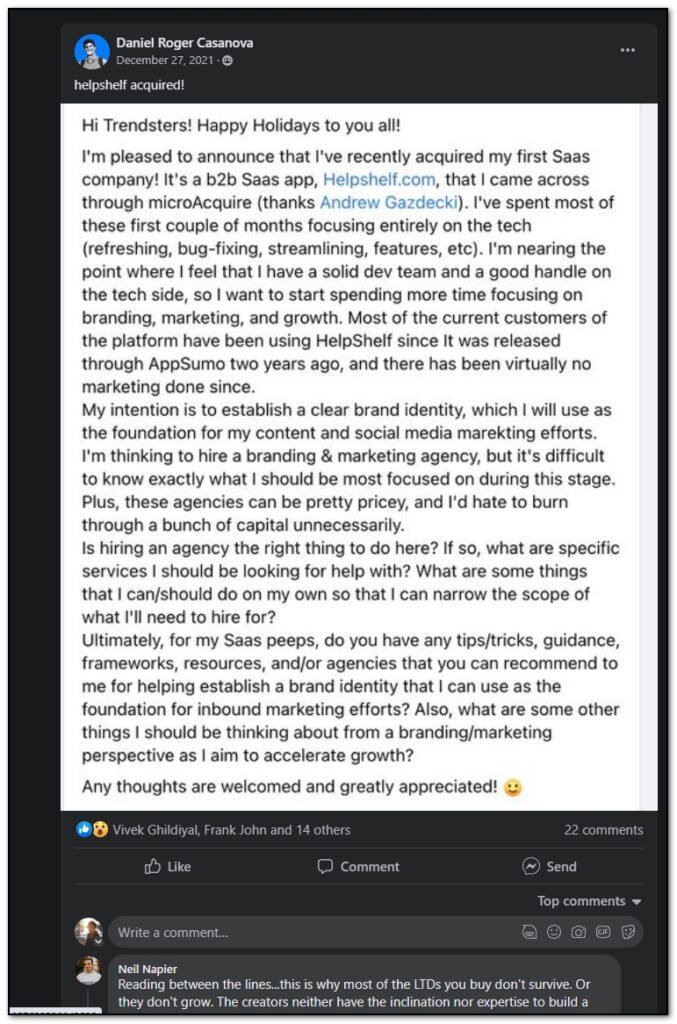 As per the new owner, After acquiring the platform, the first couple of months will be focused entirely on the tech side, refreshing, bug-fixing, streamlining, and adding features.
Now by having a solid dev team and a good handle on the tech side, the new owner wants to focus on branding, marketing, and growth. Moreover, the intention is to establish a clear brand identity. Although the platform's future is unknown, we look forward to seeing how it evolves under new leadership.