Treasure Cloud was launched on Appsumo a year ago. They also had a campaign run on Stacksocial. It was very successful with lot of positive reviews.
Additionally, it had a very generous free plan that offered 10GB cloud storage and you could increase the limit upto 800 GB by referring users, each referral adding 10GB to your account.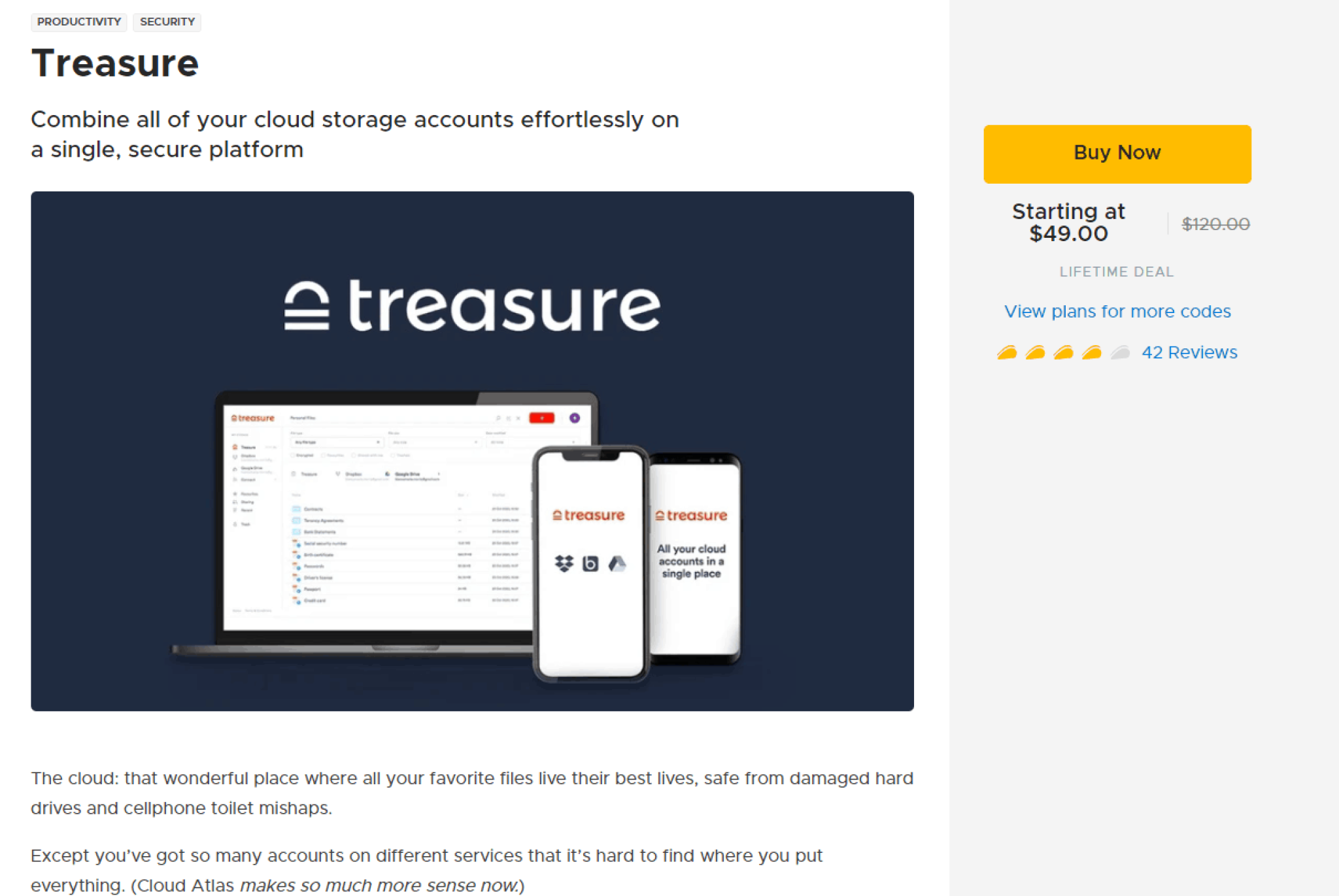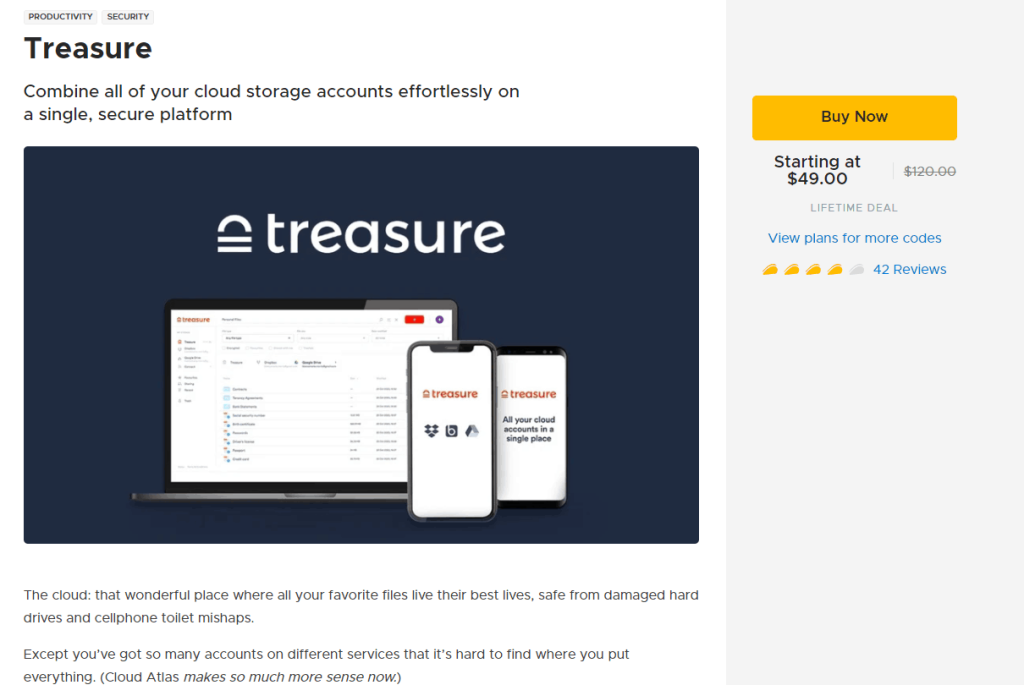 The cost of maintaining the platform proved to be difficult without ongoing investment, and Treasure Cloud was shut down on July 31, 2022.
This has been officially confirmed by them via facebook and linked handles.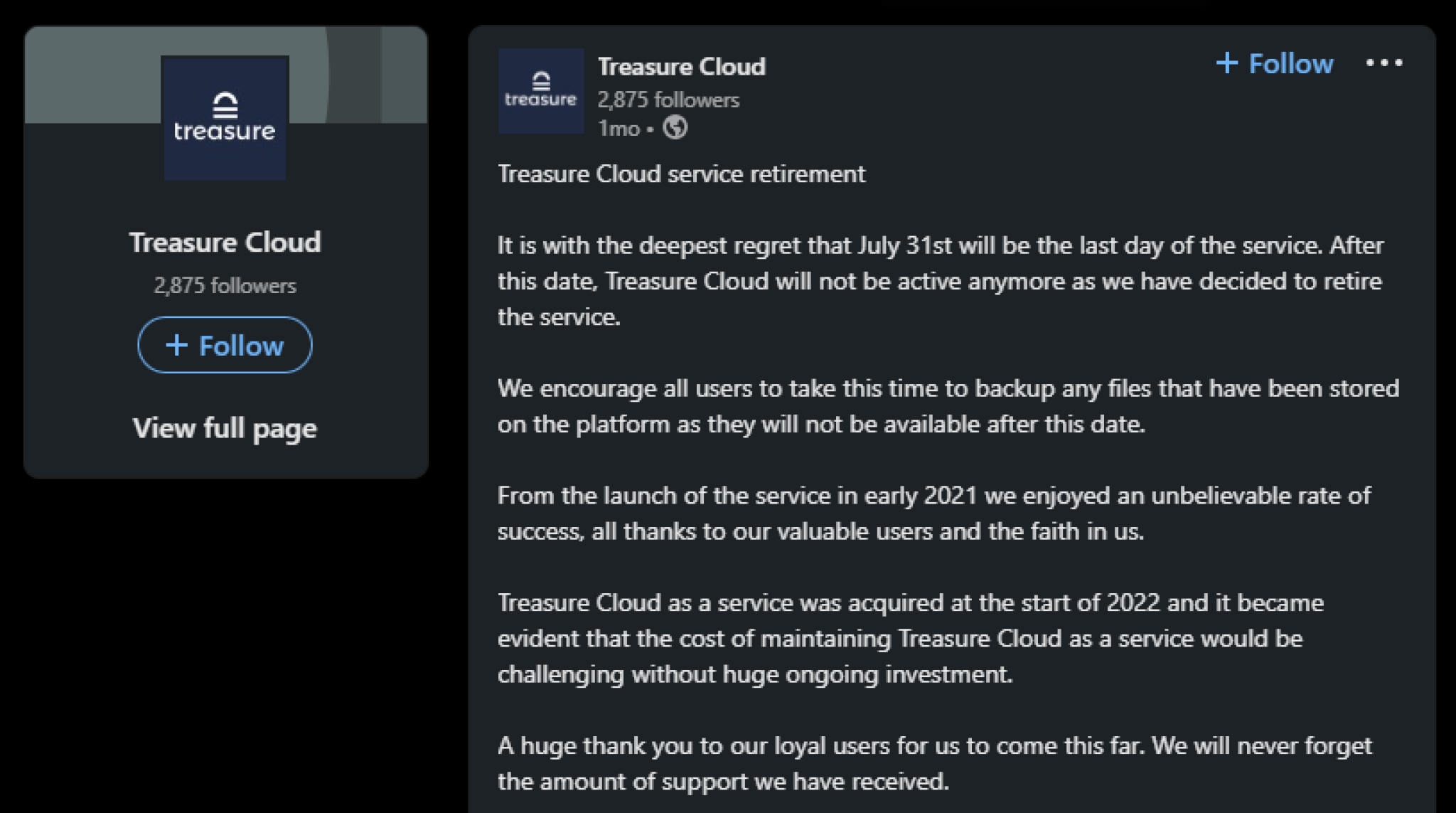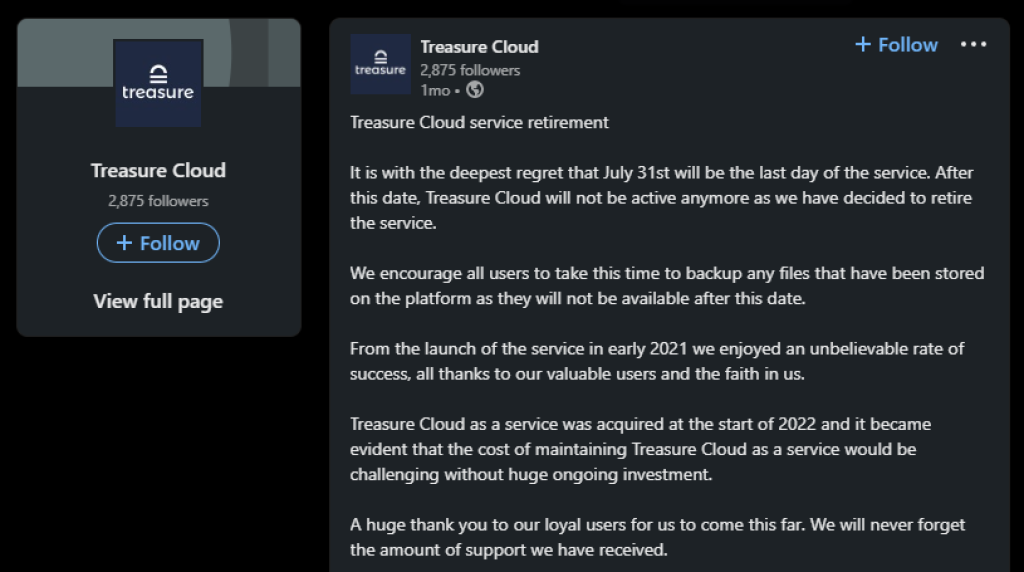 They wrote "It is with the deepest regret that July 31st will be the last day of the service. After this date, Treasure Cloud will not be active anymore as we have decided to retire the service.
We encourage all users to take this time to backup any files that have been stored on the platform as they will not be available after this date."