Vidyou.co, a video editing SaaS software was founded in October 2018 and Released to the public in Early 2019 by Baris Mirzai, a texas Based Entrepreneur and Marketer.
The product quickly gained popularity among businesses and individuals in Appsumo looking to create professional-quality videos without the need for expensive equipment or specialized skills.
It is with regret that we announce the closure of Vidyou.co. The app has been discontinued, and users will no longer be able to access it. This was reported by one of the user on facebook.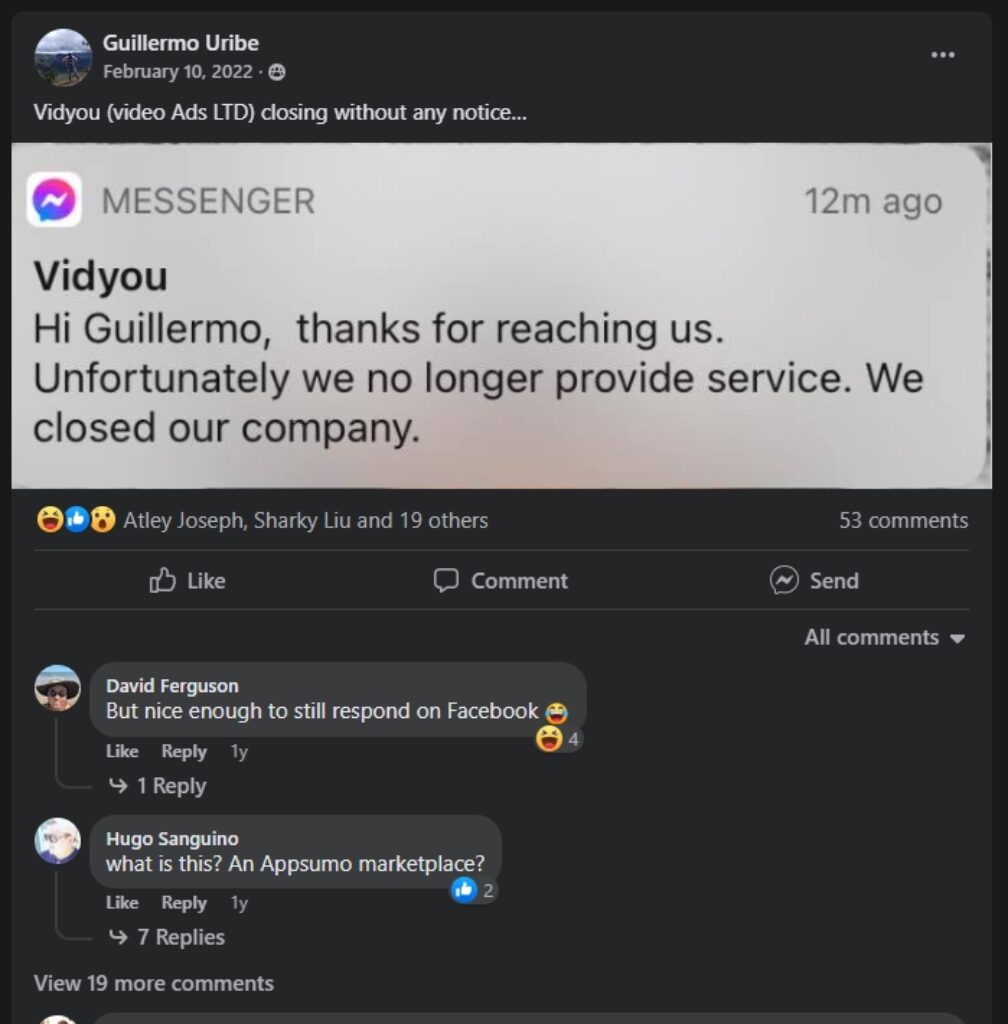 Over the years, Vidyou.co launched several deals and promotions to attract new users and retain existing ones. The company also expanded its product offerings, introducing new features and tools to make video creation even easier and more accessible.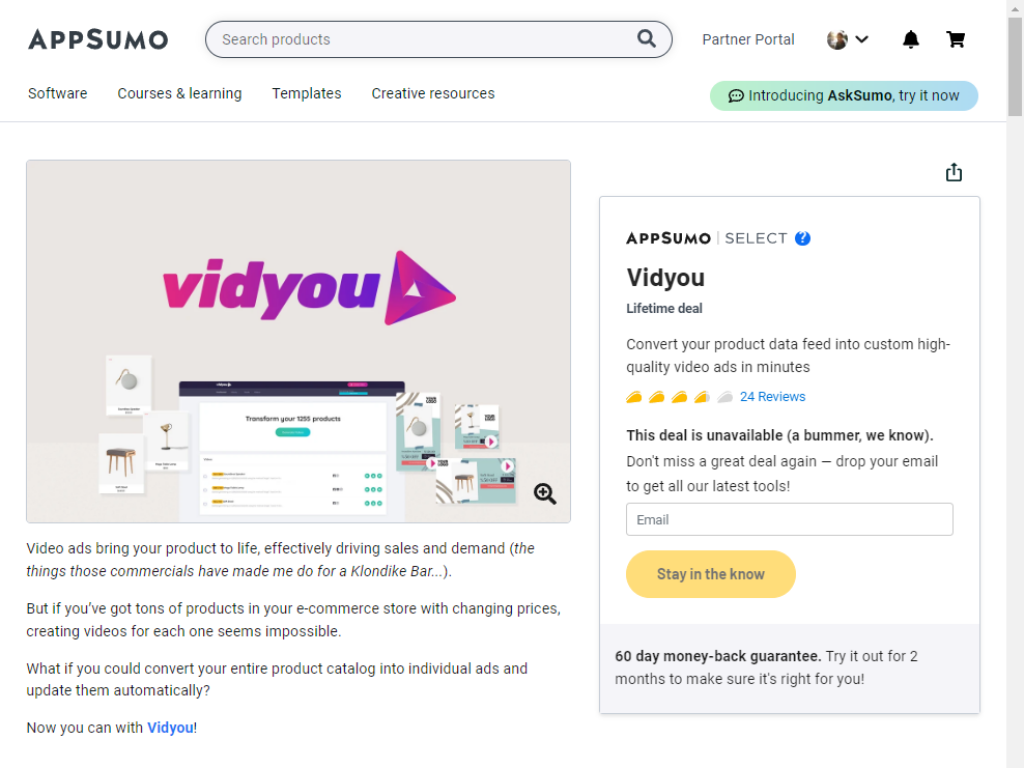 Unfortunately, despite its early success, Vidyou.co faced several challenges in recent years. The company struggled to keep up with the rapidly evolving technology landscape and faced stiff competition from other video creation tools.
After careful consideration, the founders of Vidyou.co decided to close the app and discontinue all operations. There were a lot of bad comments in Appsumo, which are still not responded by the founders.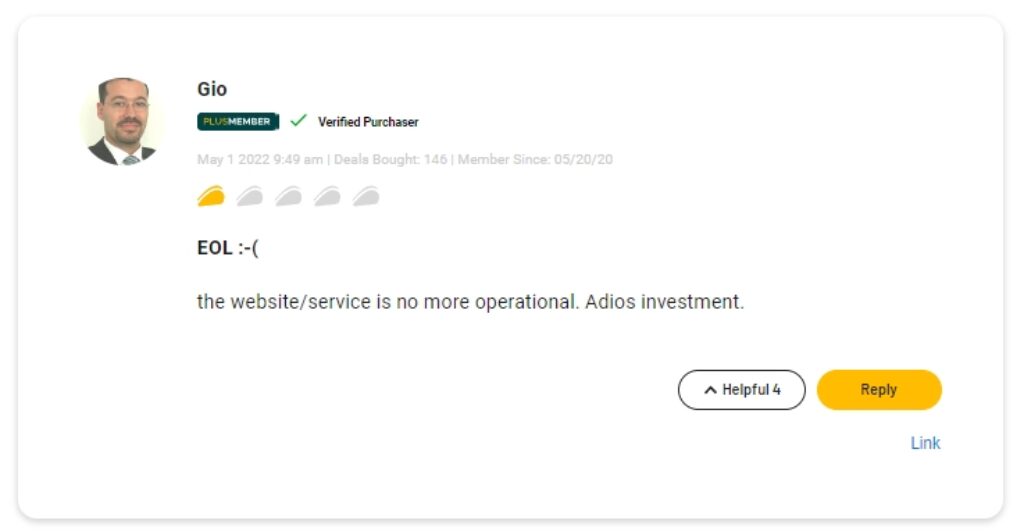 In conclusion, the closure of Vidyou.co is a reminder that the technology landscape is constantly changing, and companies must adapt to remain relevant.