WP2Static the software is over 10 years old, Strattic is generously keeping the WP2Static plugin available and maintained for open source users!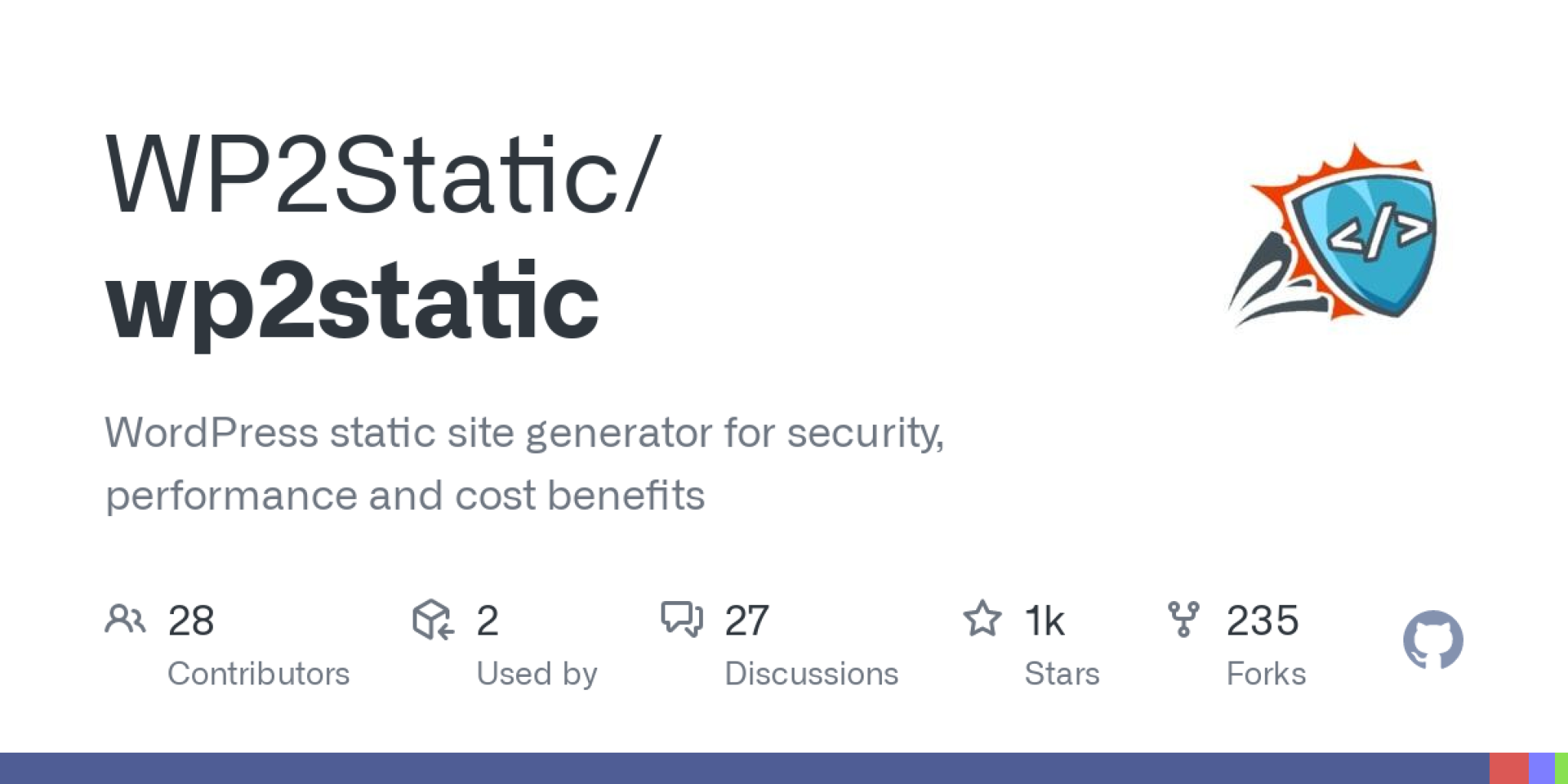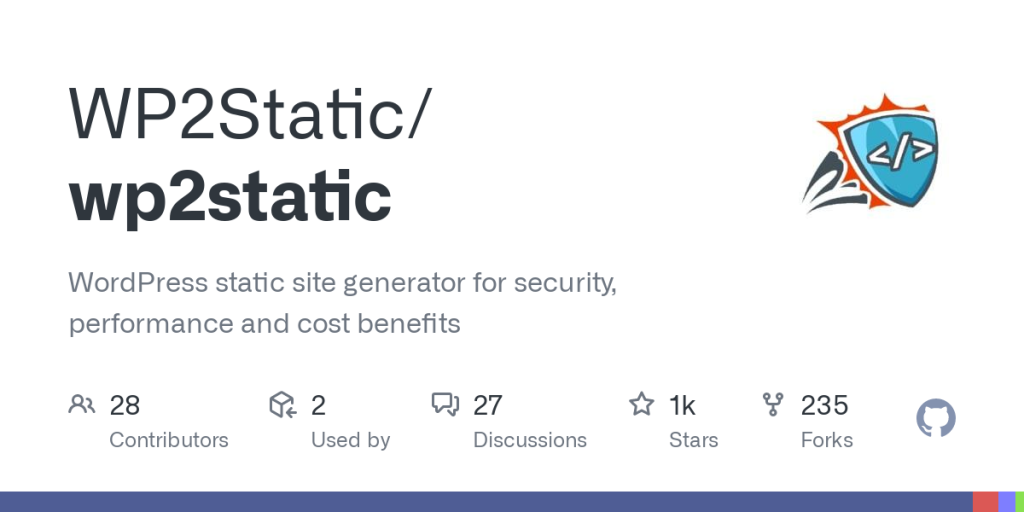 Strattic acquires WP2Static. This has been officialy announced by the Strattic CEO Miriam Schwab in the original website. On February 24 2022. He also added "We've been fans of Leon's for a while, and about nine months ago were excited to offer him to join the Strattic team,".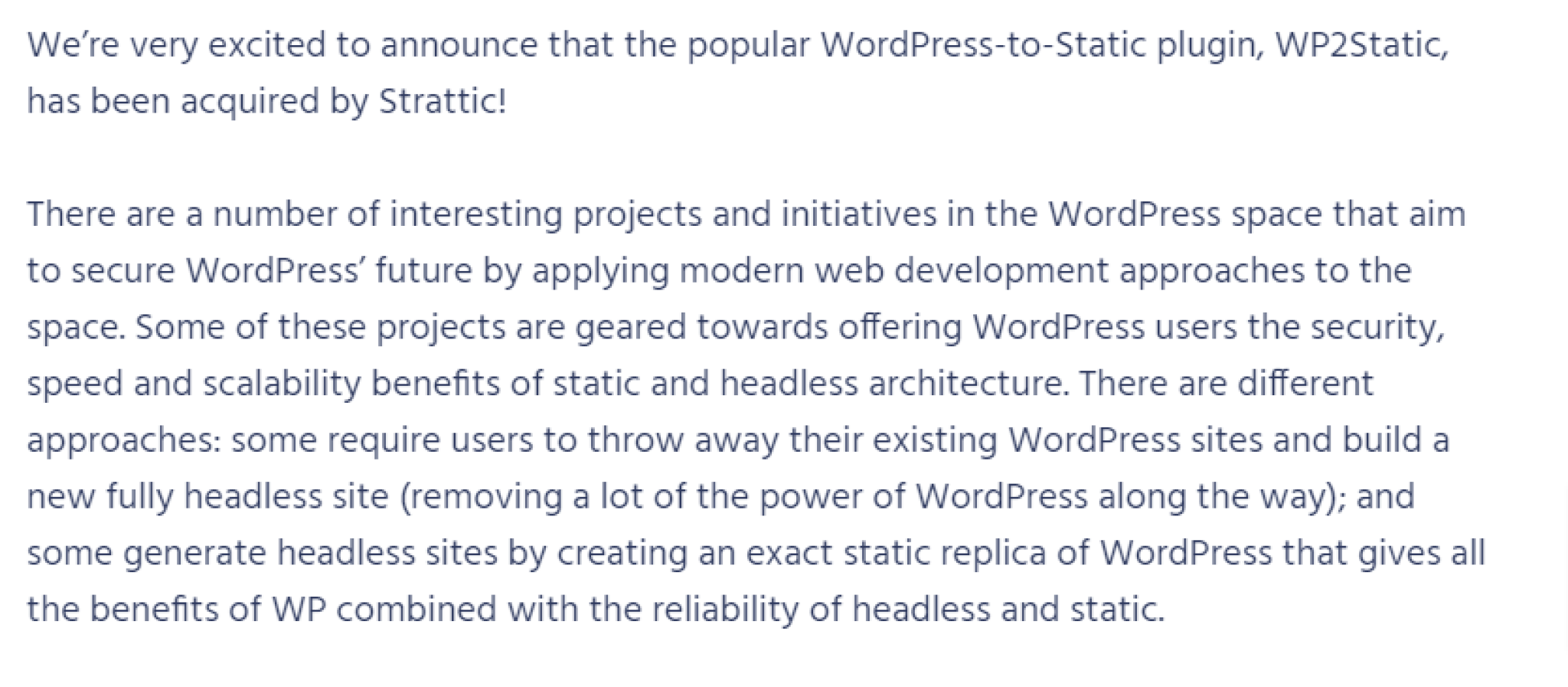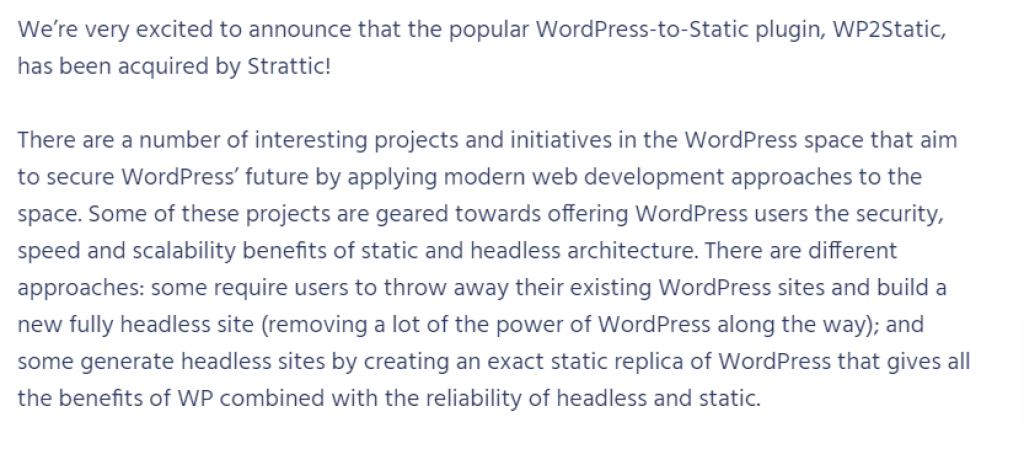 Leon Starfford the founder of WP2Static says "By joining the team, I could further my mission to see more WordPress sites take advantage of the security and performance benefits of static."


Strattic also thanks Leon for all the contribution for the web and community. They also said that Leon will continue to maintain WP2Static.
WP2Static is a zero-maintenance and cost-effective solution for WordPress websites that are looking to migrate to a static website, or to host their blog on Cloud. You can easily move from WordPress CMS to a static website without compromising the SEO, performance or functionality of your website.