Backupguard was founded 2015, Backupguard lifetime plan has been ended but any how the yearly plan is on Appsumo and many other platforms.
BackupGuard WordPress Plugin efficiently backs up, restores and migrates your WordPress site, files and database. It comes with a simple interface that allows you to set up multiple backup schedules for different types of files, like themes, plugins, uploads, and media.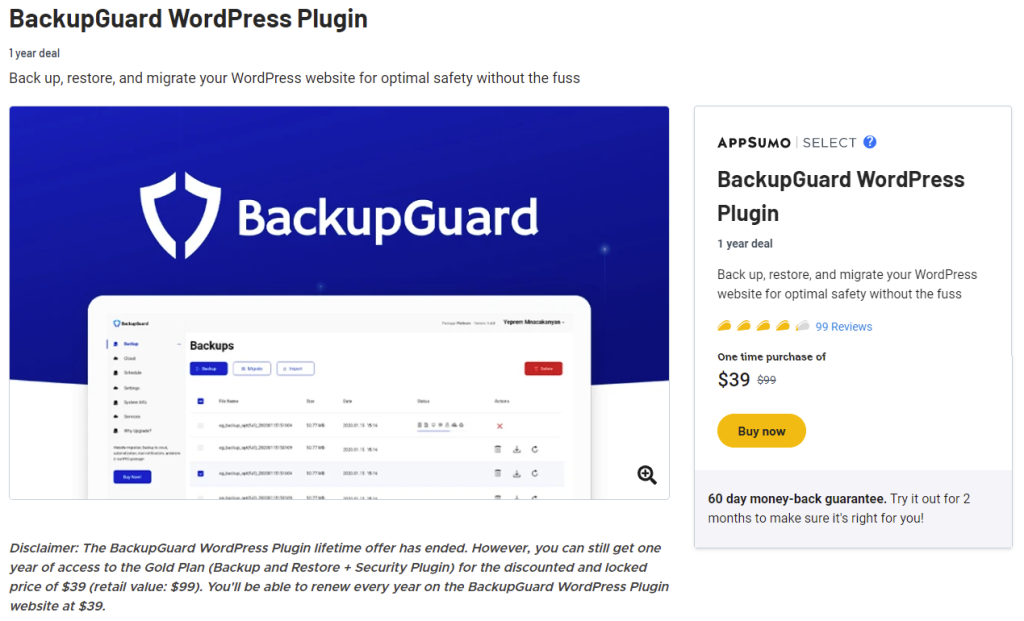 The Founder and CEO him self of the company has announced that the BackupGuard has been acquired by JetApps The leading provider of backup and migration software for the web hosting industry, and creator of JetBackup.
The company has strived to be one of the most desired backup solutions in the WordPress environment for these past years and have successfully managed to scale up during this time.


Artavazd by telling, "there's nothing you need to do now and our teams are meeting weekly to make sure the product and transition are seamless to customers."