What is WordPress Multisite?
WordPress has the ability to create a network of sites by using its multisite feature. You can create a collection of sites powered by the same WordPress core, on subdomains or subfolders, with each site having its own plugins, themes, and users. More on
wordpress.org
In this article let's see the easiest and best methods to migrate a WordPress Multi-site network.
Using a free Migration Plugin
WP Vivid Backups
As mentioned earlier the backup and migration plugins that have multisite support are very limited, and in most of them, some sort of manual interference is required once the migration is completed.
Wpvivid is a very powerful plugin for backups and migration, with cloud storage support. WPvivid can migrate the entire multisite from one installation to another, without the need for any manual work.
Here is quick walk-through of the process.
1. Install the plugin
Install "WPvivid" plugin from your plugin installer or download and install the plugin from here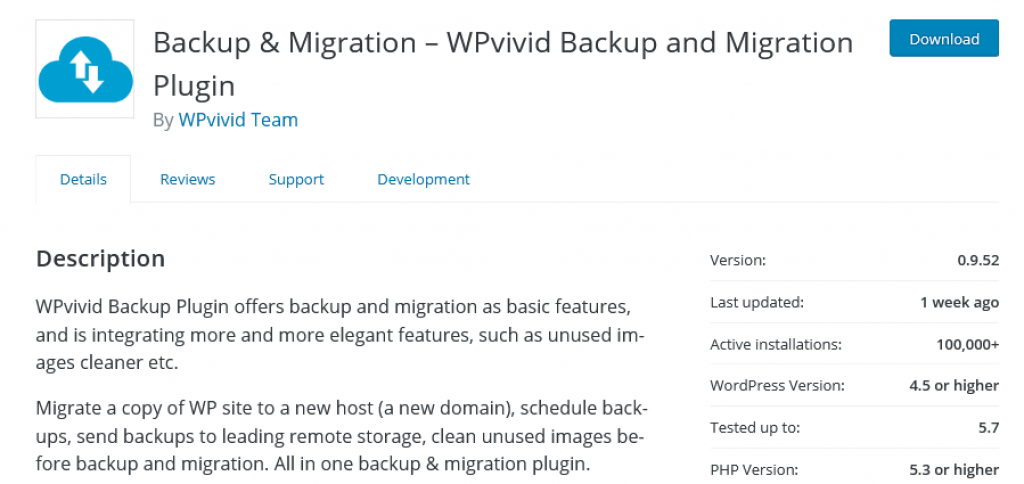 2. Take a Backup
Select Database+Files, then select if you want to backup to local or Cloud storage
3. Restore the backup
WPvivid will archive your site into single or multiple zip files depending on the size of your Network. Install and activate the plugin on the destination site.
Note: Make sure you have enabled multi-site on the destination site.
On the Backups and Restore tab, scroll to the bottom, click on upload tab to upload the archive.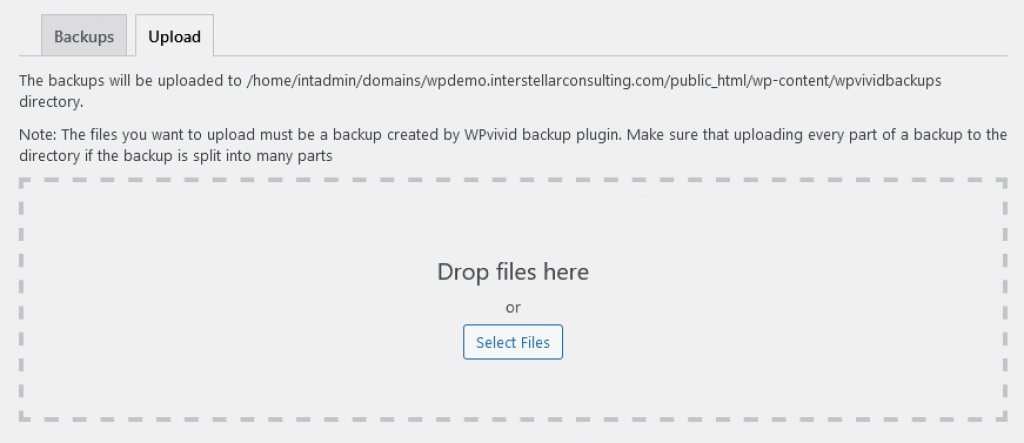 Exporting Subsite
WordPress Importer Method
In this method, we will use a free plugin by WordPress, to migrate all the content. Plugins and themes are manually installed and activated.
Let's have a quick look at the procedure for migration
1. Install and Activate Themes and Plugins
On your fresh WordPress site, install and activate theme and plugins, that are present on your old site.
2. Export All the content from old site
On your old site, Go to Tools > Export on your WordPress dashboard, click on All content, and download the export file

3. Importing Content to new site
On your new site, Go to Tools > Import on your WordPress dashboard, Install the WordPress Importer, then click on Run Import. Upload the exported file (.xml) from the previous step, hit the Upload and Import button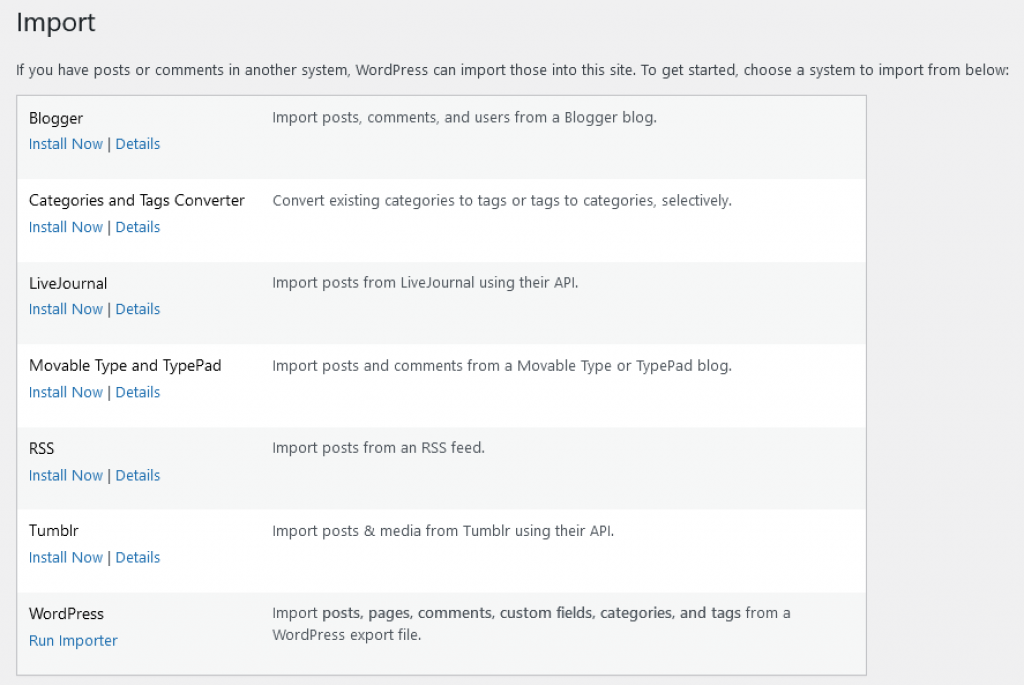 4. Manually Copy Settings
The last step is to update settings on your new site. This includes your theme settings, widgets, plugin settings and permalinks.
If you have used wordpress for a while, you might have definitely came across this plugin. All in one WP migration provides multisite migration with it's pro version.
It has a Multisite module which can be purchased from their site.
All in one WP migration is very user-friendly and easy to use. It can also migrate sub-sites from multi-site network or the entire multi-site network

This modules does much more than migrating a multi-site. All it's features are listed here.
Export single site from the network.
Export multiple sites from the network.
Export the whole network. Import single site into the network.
Import multiple sites into the network.
Import a network.
Clone single site within a network.
I hope this will help Moving sites out of a WordPress Multisite. However, migrating a site from network is more complicated than migrating between single sites, but it isn't impossible.
If you still have trouble migrating a site, we offer migration services at a very affordable price. You can contact us at admin@appsfomo.com

How to migrate a WordPress Multisite