All-in-One Software for Mac — Back-Up Data, Clone Your Disk, Sync Files/Folders, Encrypt & More!
Get Backup Pro is a handy tool to manage your files on Mac it will take a copy of all the files and those backups are incremental means only the new files that are not present in the original backup get copied.
Encrypt those backup using Different methods like AES-128, AES-256, Blowfish, or Triple DES also available.
Bootable Backups via Cloning
It has a predefined template for Mac apps like iTunes, Photos, Mail, Contacts, and Documents folder you can easily take a backup of those files also
You can sync the folders and files in your mac with another computer or drive using the Sync tool. Check out all features here.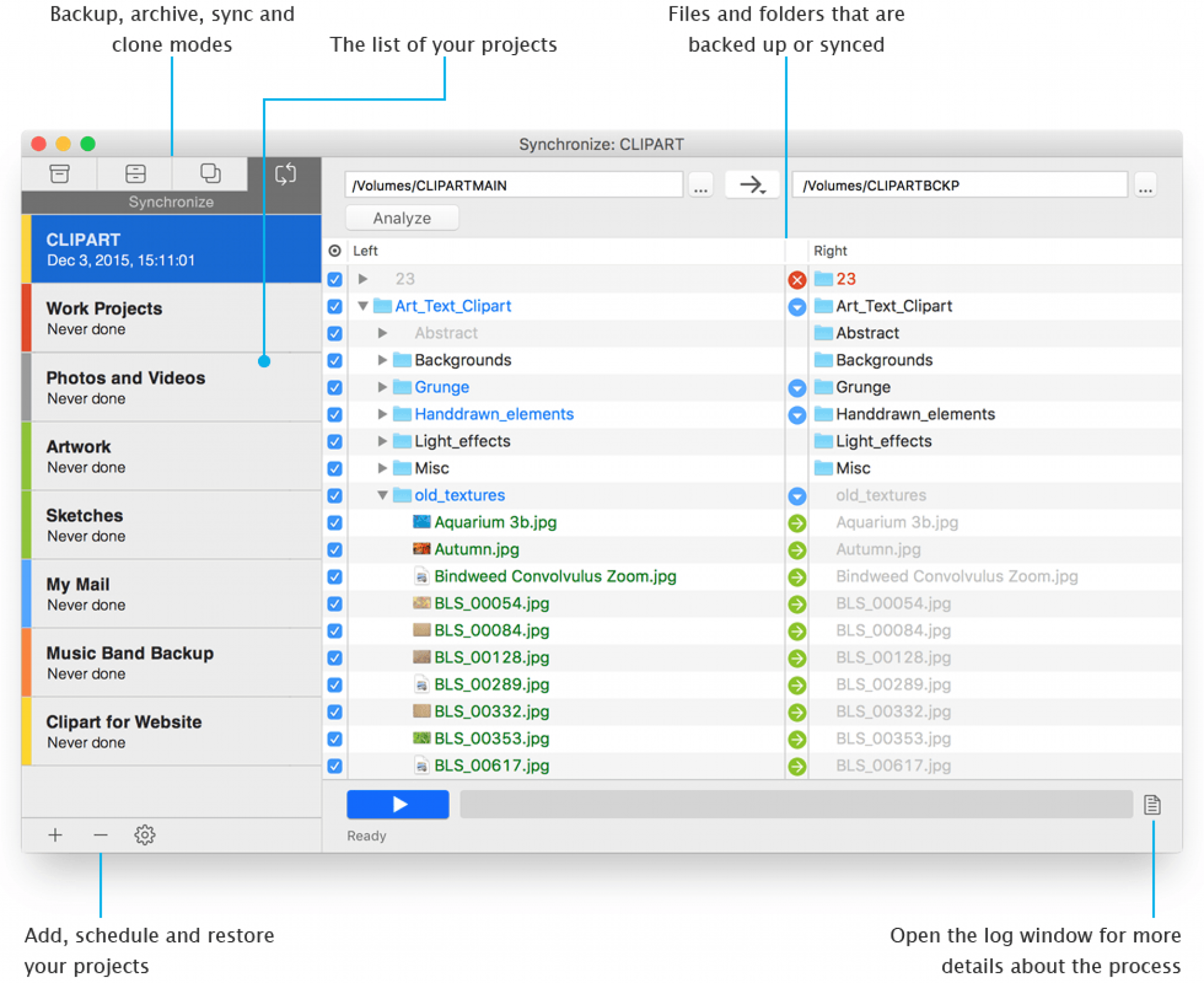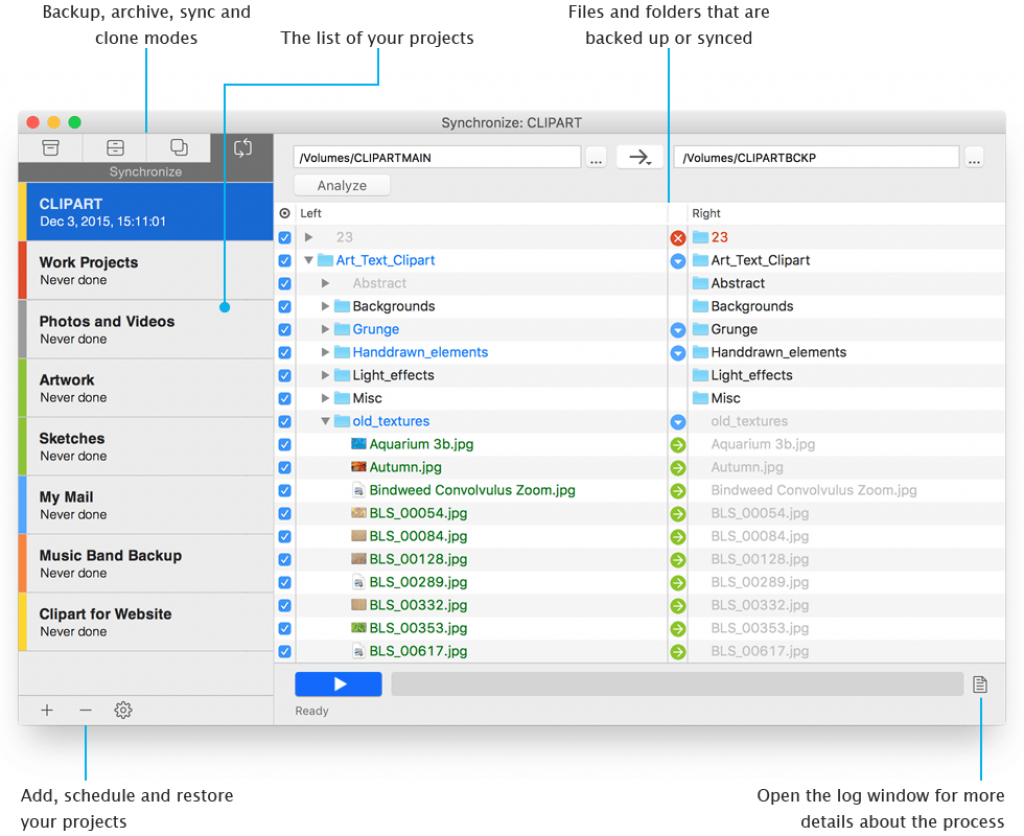 Single License
All features above included

Length of access: lifetime
Family License
All features above included

Length of access: lifetime