With MassFlow analyze Website Visitor, visualize their behavior and monitor user issues.
Massflow helps you increasing sales and conversions.
Traceable Heatmaps- Visualise Individual behaviour- Understand what customers desire, respect and do on your site by visually representing their clicks
Live Session Recording- Display Customer Issues– Eliminate uncertainty with Real-time Session Recordings of real site visitor behaviour on your website. 
Advanced Visitor Analytics- Analyse User Demographics– Analyse site visitor statistics such as the majority of utilized devices, locations, referrers, and even keep track of users in realtime.
To see more details click here.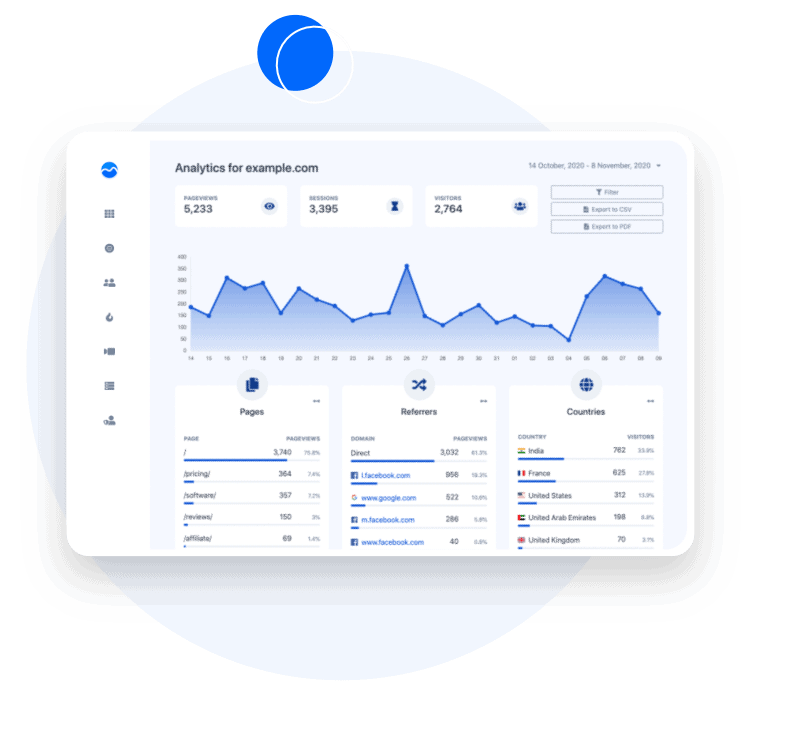 Business Plan Lifetime
10 Minute Session Replays
Business Plan Annual
10 Minute Session Replays