Fomo Highlights
What does the tool do
Notaku is an open source tool that transforms your Notion workspace into a beautiful documentation site. You can now create documents, knowledge bases and project sites using this tool.
How does it Help
Notaku is a must-have tool for organizations using the Notion workspace. It's an easy way to build and maintain documentation, knowledge bases and training materials that are both easy to read and search.
Use Cases
Team, organizations, Business Management.
Similar To
WordPress.com, Adobe Dreamweaver, Webflow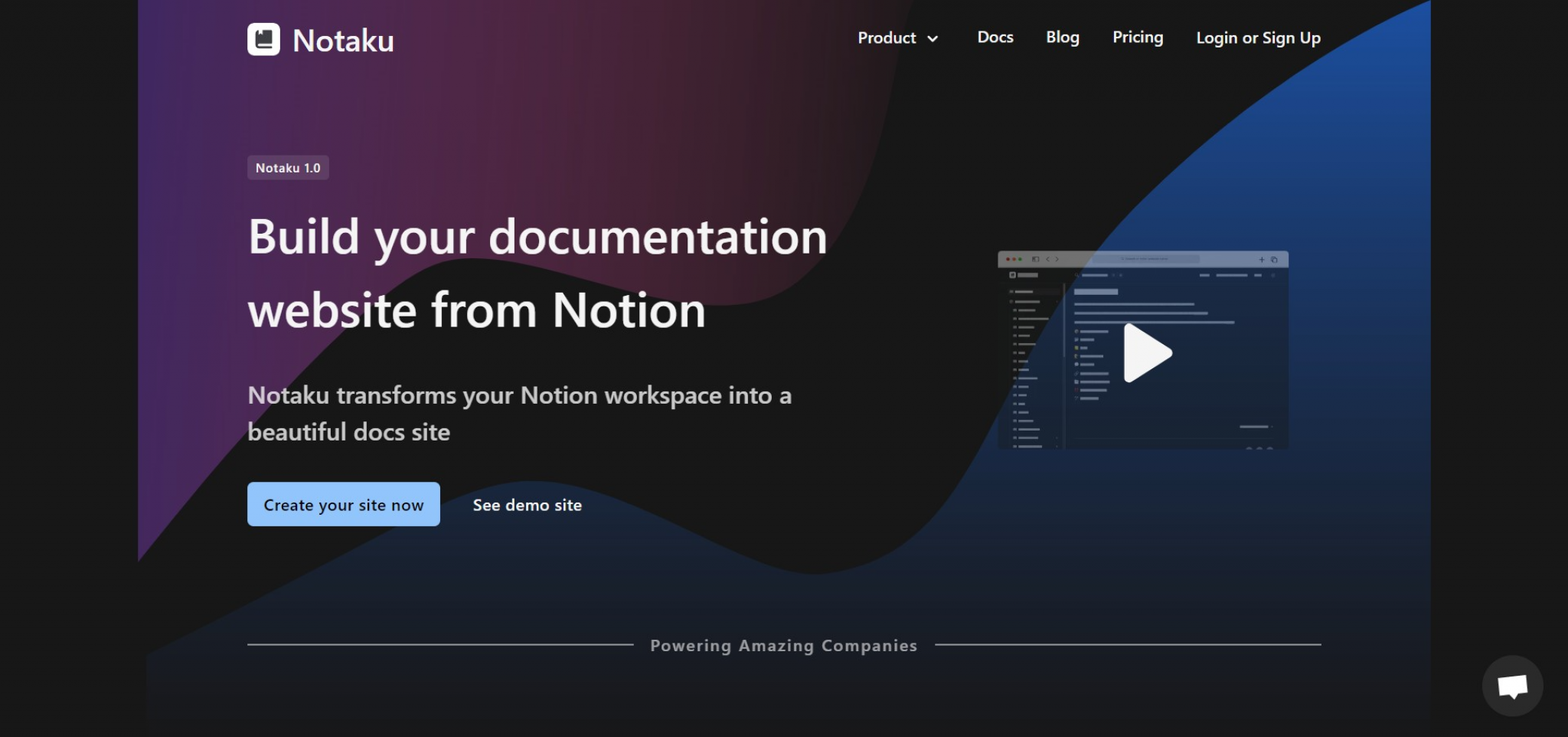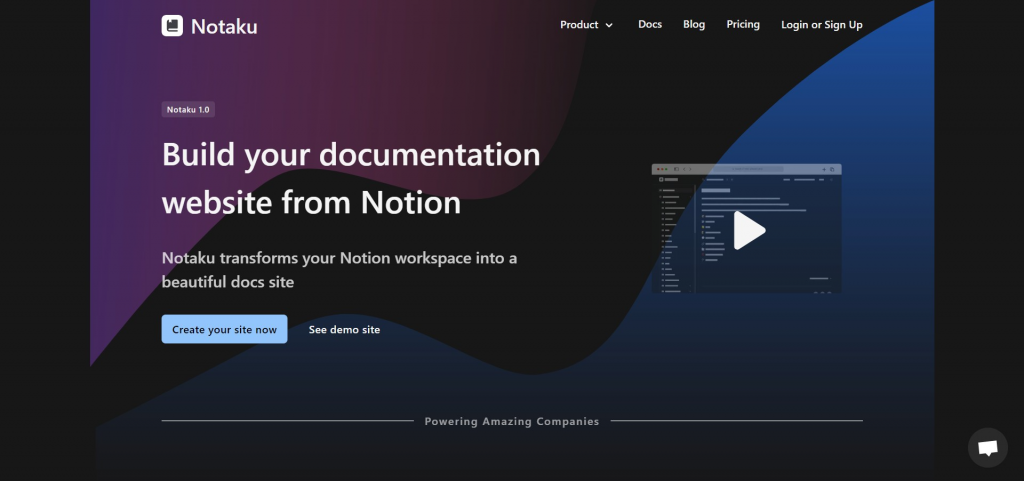 Pricing