Fomo Highlights
What does the tool do
ReBid is a campaign management platform that centralises, simplifies and automates media planning, buying, campaign activation, analysis and reporting across all Search, Social and Programmatic platforms.
How does it Help
ReBid's highly intuitive dashboard helps agencies and advertisers meet campaign targets by streamlining the planning, buying, activation, analysis and reporting functions of digital campaigns.
Use Cases
Marketing Agencies, Digital Marketers, Small businesses,
Similar To
MarketingMaster, Marketing Optimizer.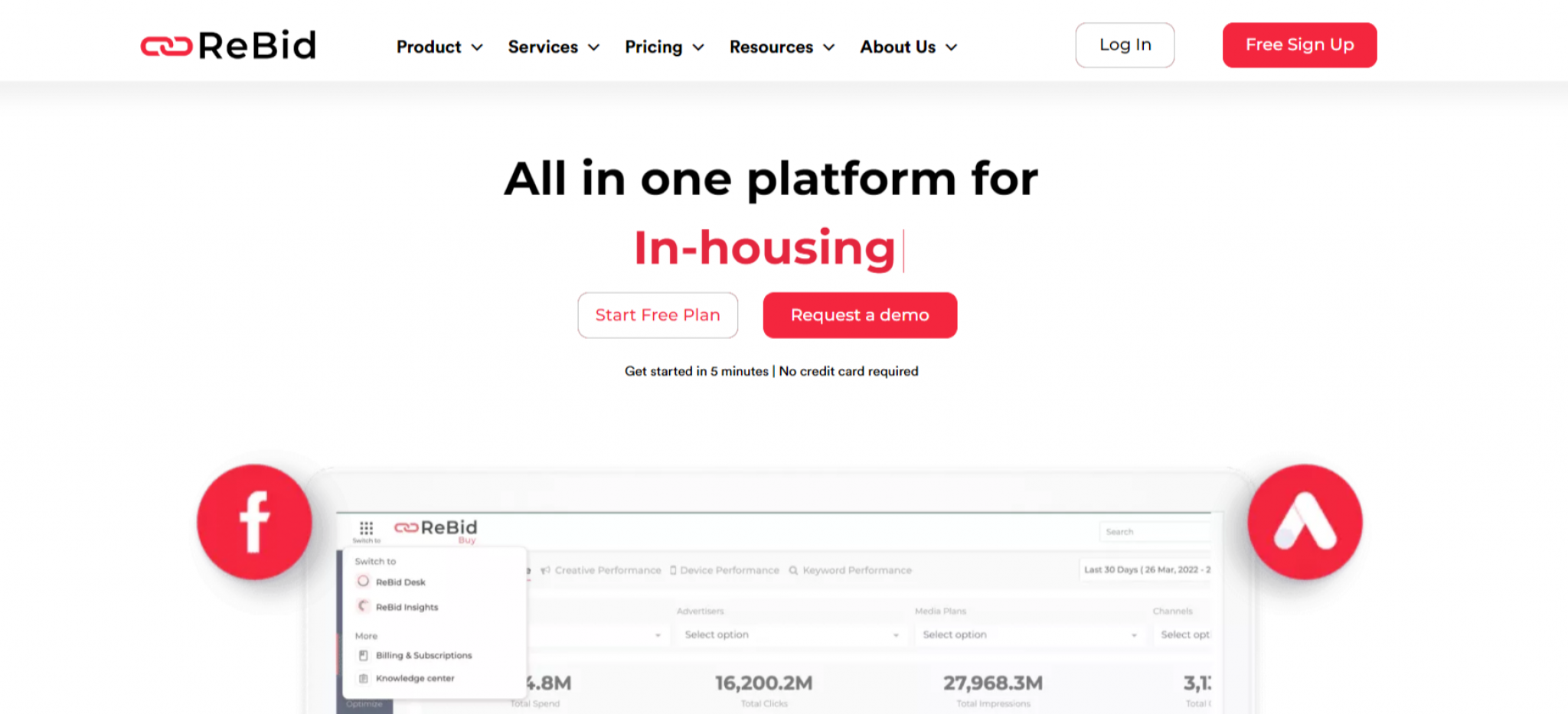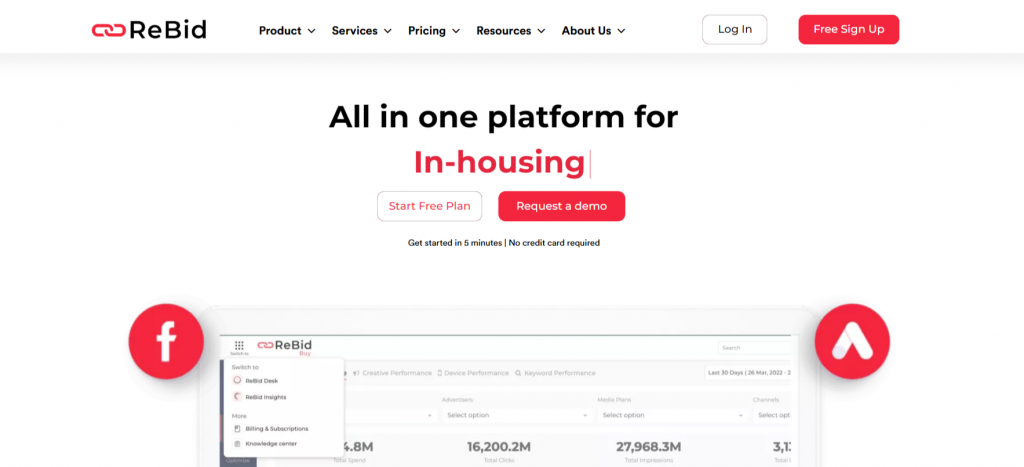 Pricing