Bit Integrations: Integrating Popular Apps with WordPress
Bit Integrations is a simple integration plugin for WordPress. Integrate your desired plugins with popular applications like Google sheet, MailChimp and Zoho CRM using this tool.
You will get:
No limit to the number of tasks.
Supports incoming and outgoing webhooks
No-code automation tool
Large numbers of integrations which are growing very quickly
Bit Integrations Rating
Automation Plugin That Every WordPress Website Need
PROS
No limit to the number of tasks.
Supports incoming and outgoing webhooks
No-code automation tool
Large numbers of integrations which are growing very quickly
CONS
Requires Pro version for most external integrations.
If you're a WordPress user looking to get started with integrations, look no further than Bit Integrations.
It's the perfect platform for you, with a wide range of features that will help you connect your website or e-commerce store to external apps.


WordPress website owners and developers can use Bit Integrations to easily connect their WordPress plugins with external applications right from the WordPress admin
One best use case of Bit Integrations is that you can easily send all your leads and information to other WordPress plugins and external applications.
Furthermore, Bit Integrations offers a simple and easy-to-use integration plugin for WordPress. So, if you're looking to connect your WordPress plugins with external applications, Bit Integrations is the perfect solution for you!
What Is Bit Integrations?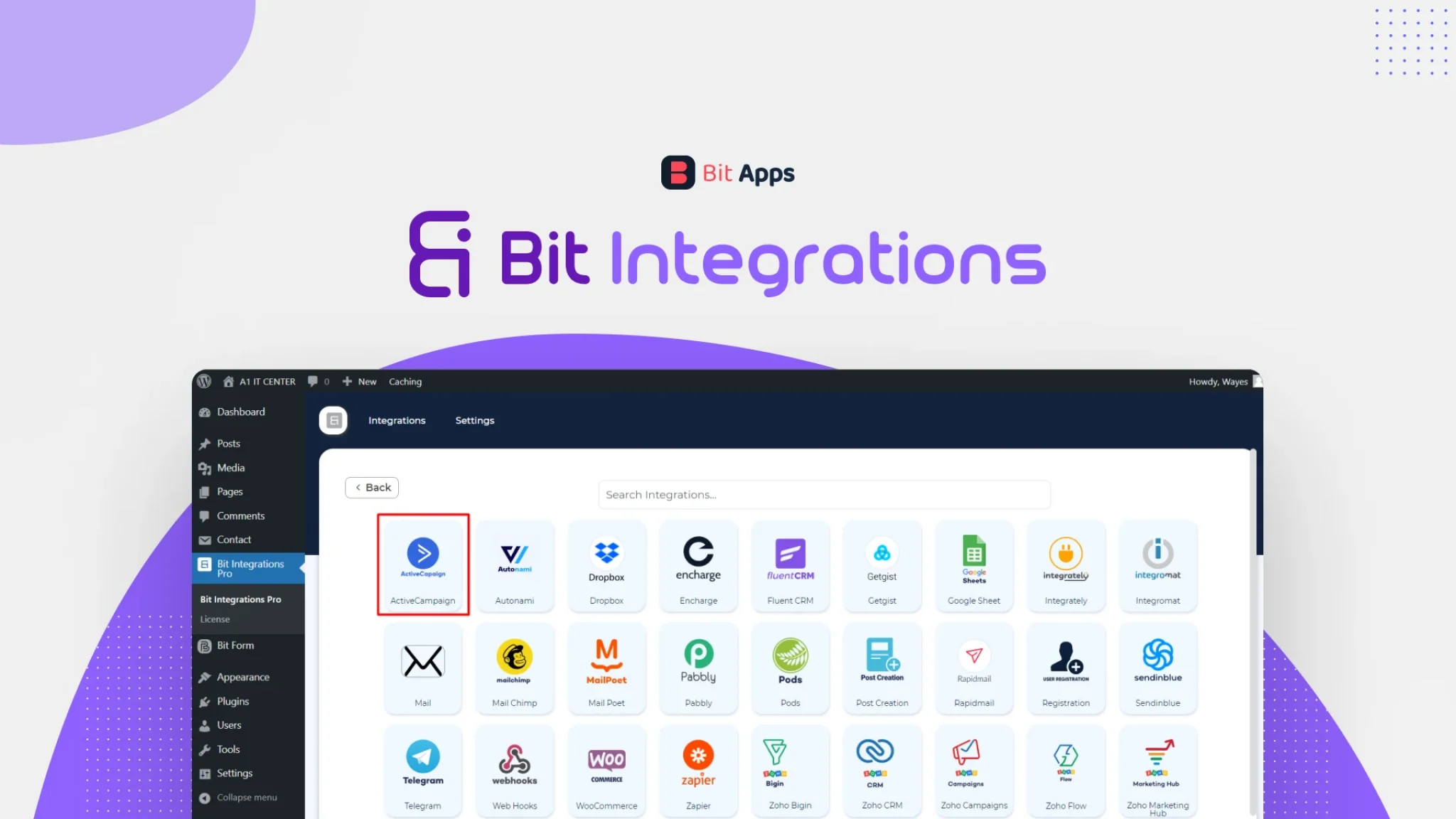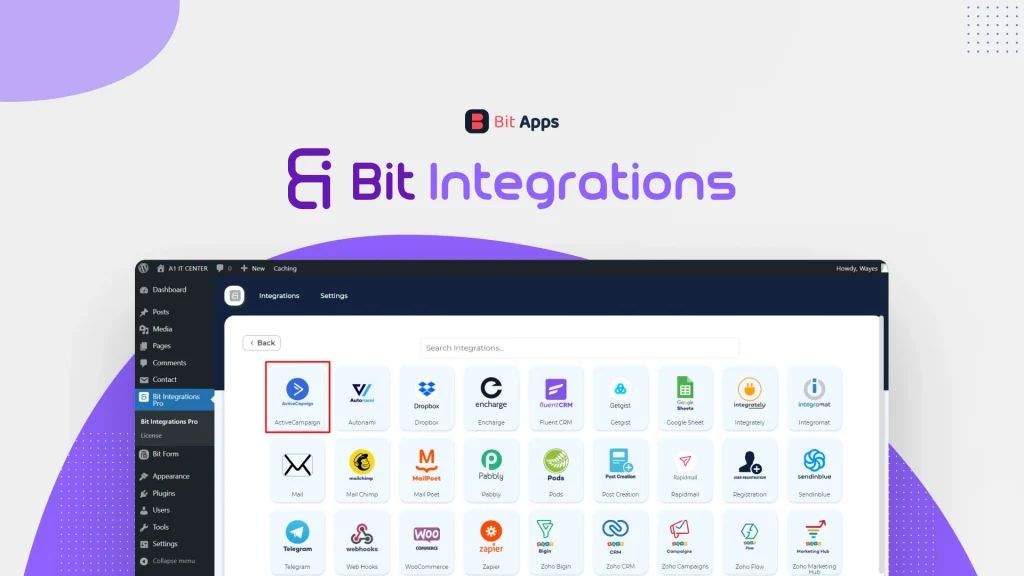 It is an Integration plugin that connects WordPress plugins with external applications seamlessly. This Plugin comes loaded with features that allow you to easily connect any product, service, or application and automate them using WordPress.
This saves you time and makes the process of automation easier. It has the ability to automate repetitive tasks, transform data and create valuable interfaces between applications.
How do Bit Integrations work?
This plugin serves as a bridge between two platforms. Trigger and Action are the two elements of Bit Integrations.
The data will arrive at the trigger. Where data will be delivered is determined by action.
It allows you to deliver any WordPress form data to a number of third-party apps. Third-party integrations with WordPress's famous Forms Builder, WooCommerce, LMS, and Membership to additional plugins are available.
With more than 60 third-party platforms, you can connect your form, WooCommerce, LMS, and membership. Webhooks are also available.
Bit Integrations has integrations with Zoho, Mailchimp, Telegram, Woo-commerce, Google Sheets, WhatsApp, LMS, CRM, and Email Marketing tools.
Company Details
Bit Integrations is owned by Bit Code Technologies Limited. Since 2015, the company is been working in Zoho-based technologies.
They provide Zoho-based solutions, development, automation, and integration along with Android and Web applications that are tailored to the client's needs.
Abdul Kaioum founded this plugin, Company was formed in Chittagong, Bangladesh in 2017.
Features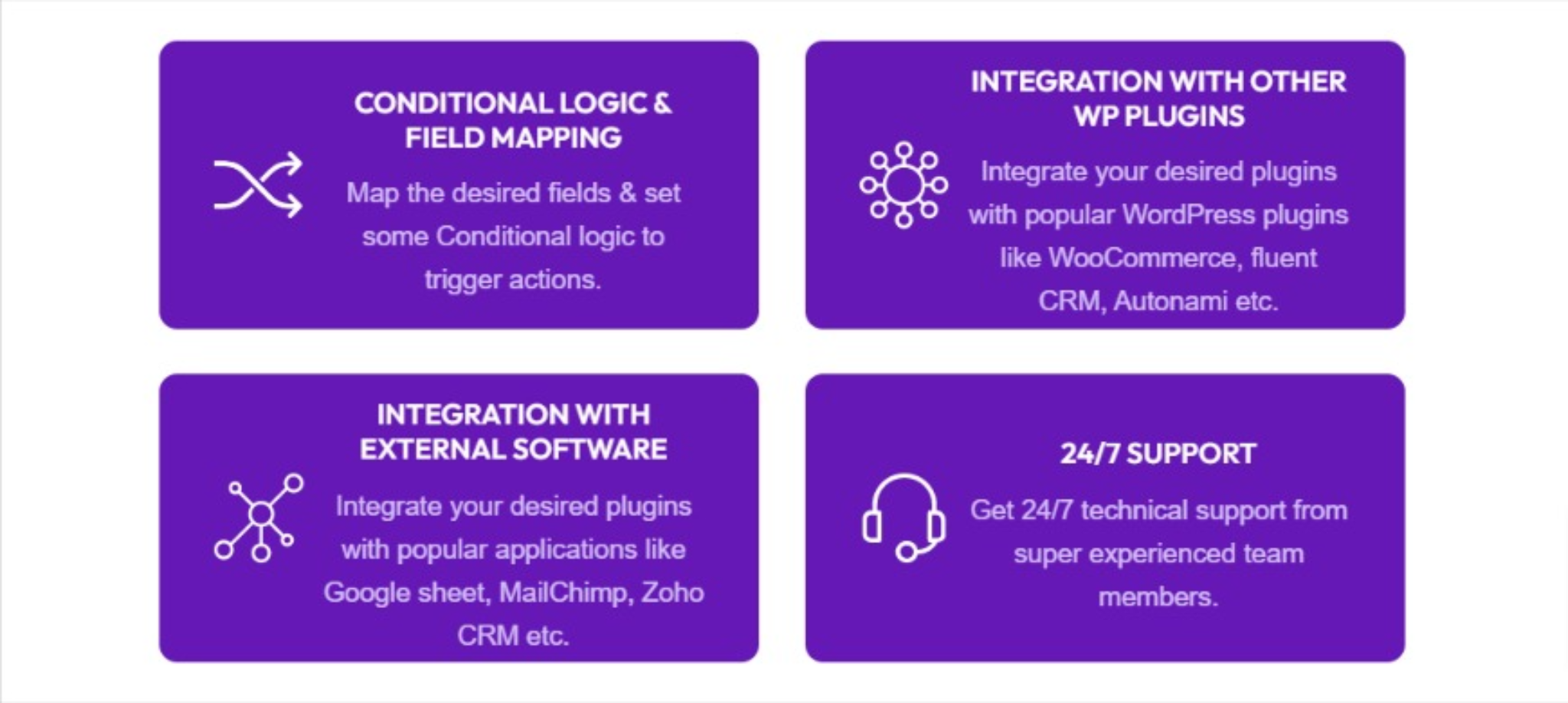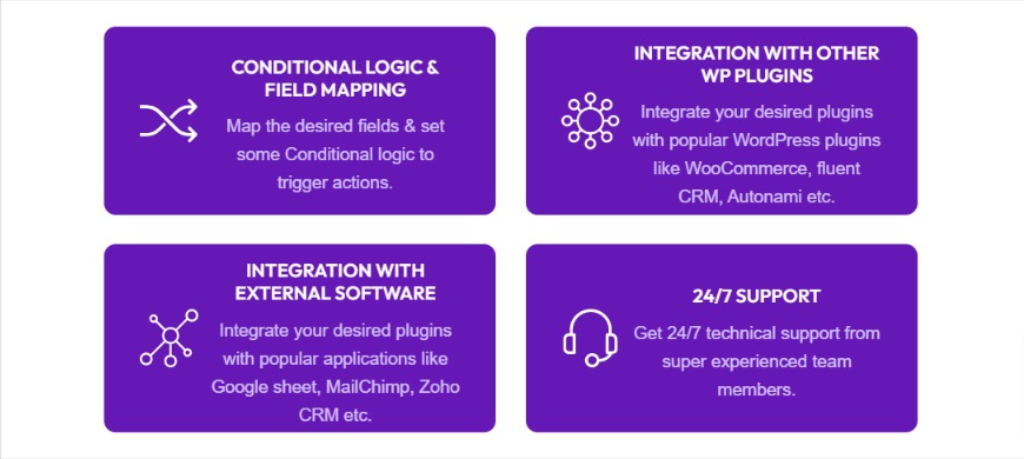 Integrate Multiple Plugins With Popular Applications
Bit Integration is a simple and easy tool to integrate any WordPress plugins with popular platforms such as MailChimp, Zoho CRM, Google Sheets & bunch of applications. With it you can easily add an email subscription form to your website without having to change the codes of the plugin or application.
Conditional Logic & Field Mapping
Bit Integration enables the use of logic for mapping your data. No longer will you have to export, import, and cleanse data to get it into the format that you require.
Now you can map the fields in your source directly from Bit Integration.
Conditional logic & field mapping is a powerful tools that can help you stay organized and efficient when it comes to data entry.
By using this feature, you can connect with various platforms easily and track data in the right format as per your requirement.
Integration with other WP plugins
Integrating with other WordPress plugins is important in order to achieve a well-designed, functional website.
Bit Integration helps you connect your desired plugins with popular WordPress plugins like WooCommerce, fluent CRM, Autonami, etc. This integration plugin allows you to create a seamless data transfer and syncing within your website.
Integration with external software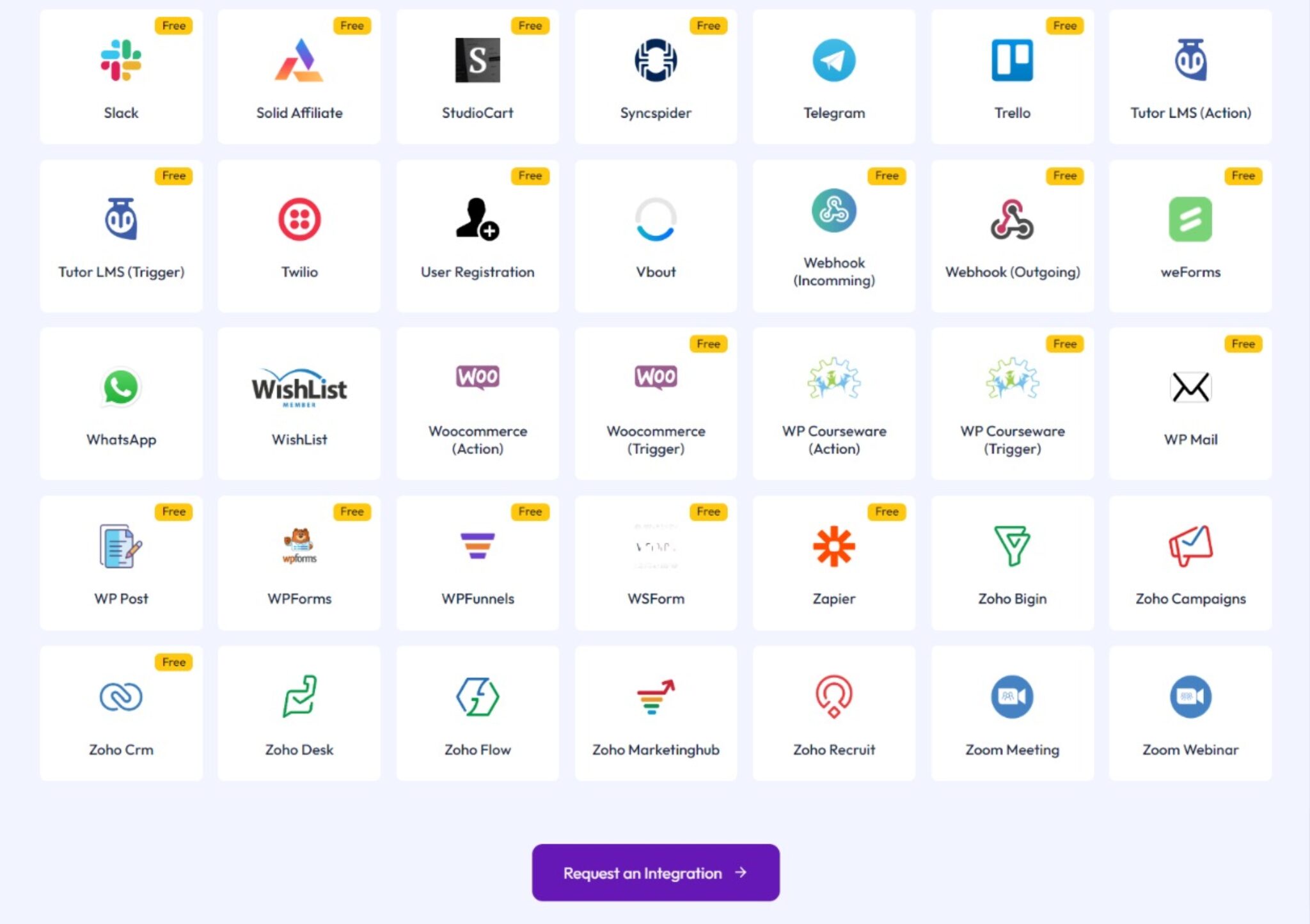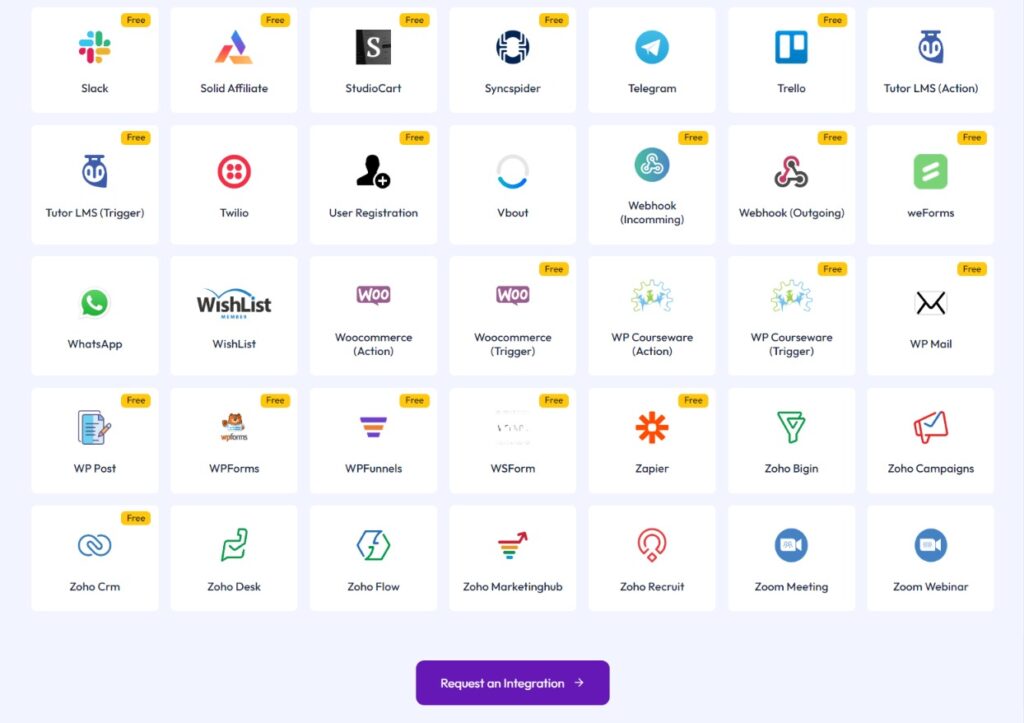 Apart from WordPress, Bit Integration also provides an easy way to integrate your applications with external software.
You can easily configure the required data and information flow between them and automate the process of sending and collecting data. The whole process of integration is visualized in clear documentation so you will always know what's going on and how it works.
Integration is crucial for any company that wants to streamline their workflows. Bit Integration offers a wide range of options that make it easy to connect with external software. This way, you can share data between different applications, saving time and making your work more efficient.
Furthermore, the platform is secure and makes sure your information remains confidential at all times.
A connector between plugins & apps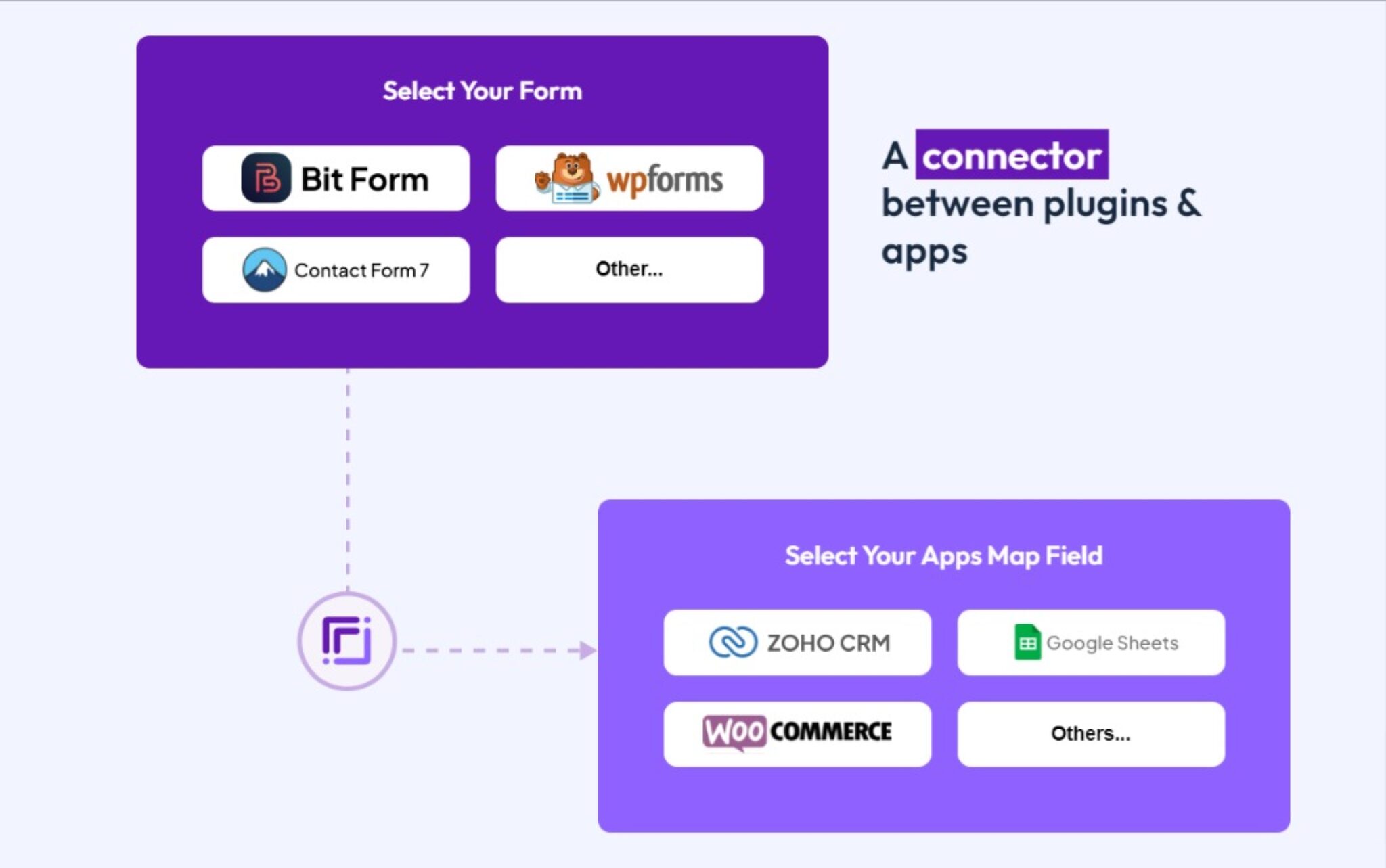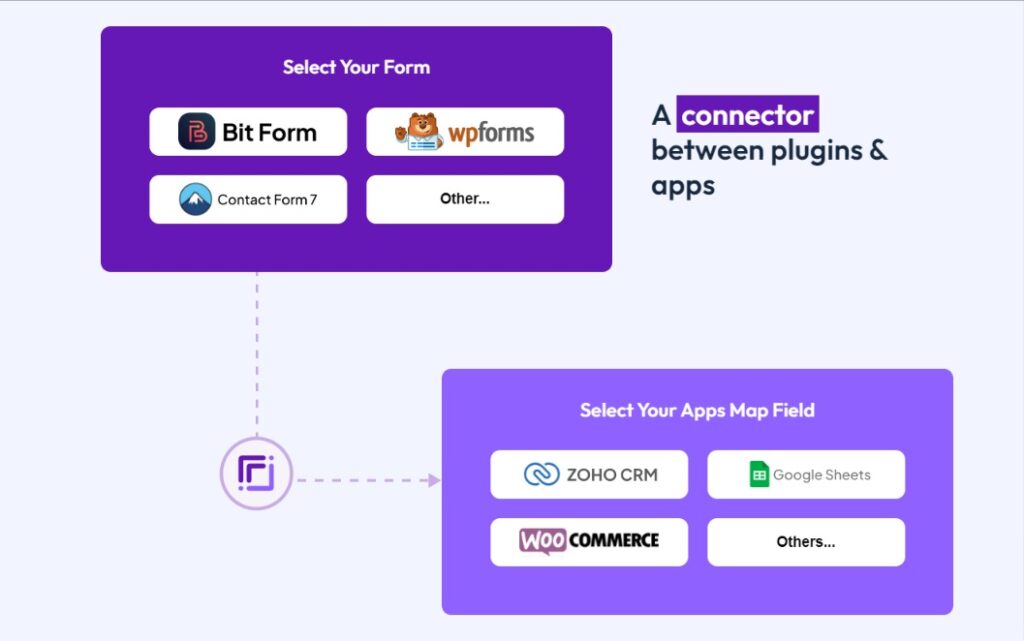 Plugins and apps can be a great way to add more value to your content marketing efforts. But connecting them can be a bit of a hassle. That's where Bit Integrations come in.
Connectors help you connect plugins and external apps quickly and easily. As a result, you can use it to integrate WordPress features with other platforms, such as social media and email marketing services.
24/7 support
Bit Integration offers 24/7 support for all your integration needs. They have a wide range of integrations available, so you are sure to find the perfect one for your business.
Their support team is always on hand to help you with any questions or issues you may encounter.
Bit Integrations Support
As a support medium, they offer Live Chat and Ticketing.
They have a good Response time
Documentation is done very well, which covers Installation, Settings, Integration actions, and many more.
They provide Public Changelog.
Why Use Bit Integrations?
Automate business processes
This integrative platform allows you to easily connect your Shopify store with major ecommerce platforms like Amazon, eBay, and Walmart.
Not only will this help you sell products directly from your store, but it also makes it easy to manage your orders, track inventory, and more.
It's ideal for gathering more information on your site's users when you first begin collecting it.
Map the desired fields and create conditional logic to execute commands.
The WordPress plugin "Bit Integrations" provides Bit Apps with the ability to make your website perform more effectively by integrating a number of popular third-party services such as MailChimp, PayPal, or Stripe.
In addition to these pre-configured integrations, customers can also develop their own integration code for other services and individual plugins on the site without any need for coding skills.
Pricing Plans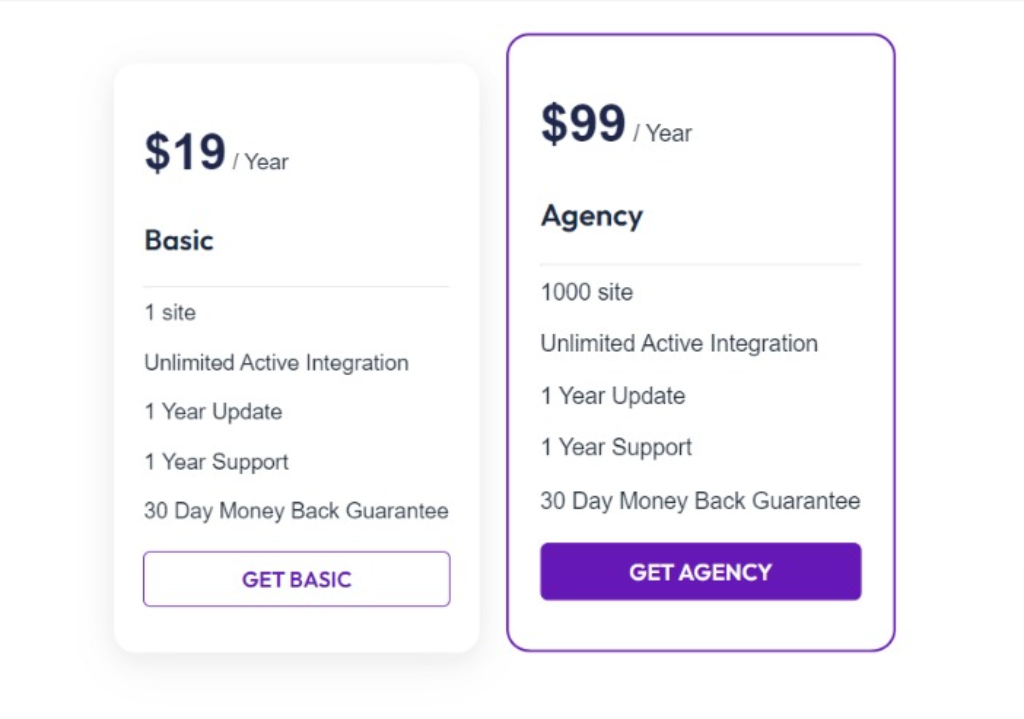 Alternatives to Bit Integrations
With Zapier, you get to connect different apps within a matter of minutes! It's really easy to create simple or complex automation tasks.
AutomatorWP is a versatile and free Automator add-on that enables you to link WordPress plugins together and construct automated processes.
Apix Drive is a single platform to connect, manage, and automate your workflows. Create custom integrations using our simple yet powerful API or use one of over 400+ ready-made connectors that are available out-of-the-box with no coding required.
Social Media Presence
Is Bit Integrations Right for You?
Bit integrations are a powerful way to boost your business performance and ensure that your data is secure and accessible from any device. They work by seamlessly connecting your data with the cloud, allowing you to work with it from anywhere.
Plus, they offer a range of benefits such as improved security, faster data access, and more. If you're looking for a way to improve your business performance, then choose Bit Integrations!
Video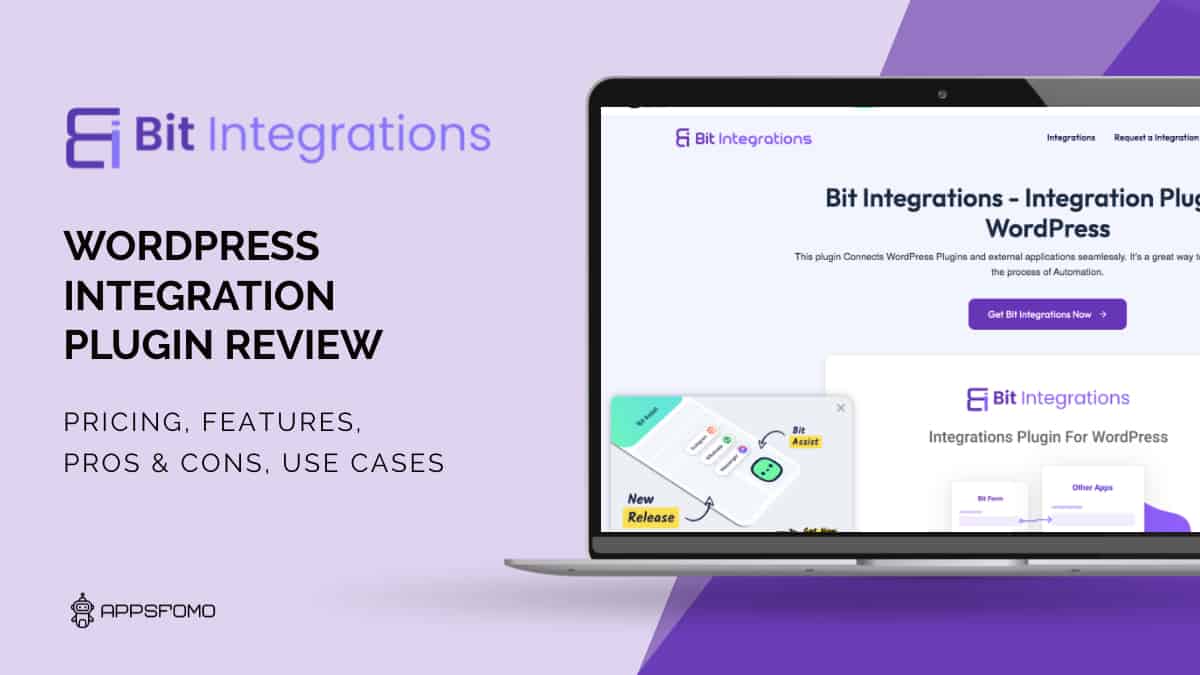 Bit Integrations: Integrating Popular Apps with WordPress