Cwicly Builder is a fully optimized no-code WordPress tool designed for speed, flexibility, and performance.
You will get:
It has the Full Site Editing feature of WordPress.
With Cwicly, you can control every aspect of your website's design, from the front page to the error page passing by the archive and post templates.
Cwicly Rating
Cwicly for WordPress is a Gutenberg-based block builder and theme builder that has so much power you'll be blown away!
PROS
It has the Full Site Editing feature of WordPress.
With Cwicly, you can control every aspect of your website's design, from the front page to the error page passing by the archive and post templates.
CONS
There's no robust ecosystem surrounding this platform.
It is not as simple as some of the others websites.
Cwicly builder is a professional website builder that makes creating websites easy and fun. You can create beautiful, dynamic websites in minutes with Cwicly builder's user-friendly interface. Plus, you can easily add custom templates and widgets to make your website look its best. Whether you're a beginner or an experienced web designer, Cwicly builder is the perfect tool for creating high-quality websites quickly and easily.
WordPress and Gutenberg are here to stay, and they're already influencing website development. As a result, web developers should utilize Gutenberg to keep their sites up-to-date and future-proof their clients, work, and own futures. Cwicly is one such Guttenberg toolkit helping you build pages quickly. In this blog let's discuss this plugin in brief.
Cwicly: Overview
What Is Cwicly?
Cwicly is an advanced professional design toolkit for creating high-end custom websites with ease. It's the ultimate toolkit that takes Gutenberg by WordPress to the next level and makes it become a professional drag & drop platform. This toolkit allows you to create and edit high-end responsive websites with ease, making it a great option for those looking to create high-fidelity websites without worrying about technicalities.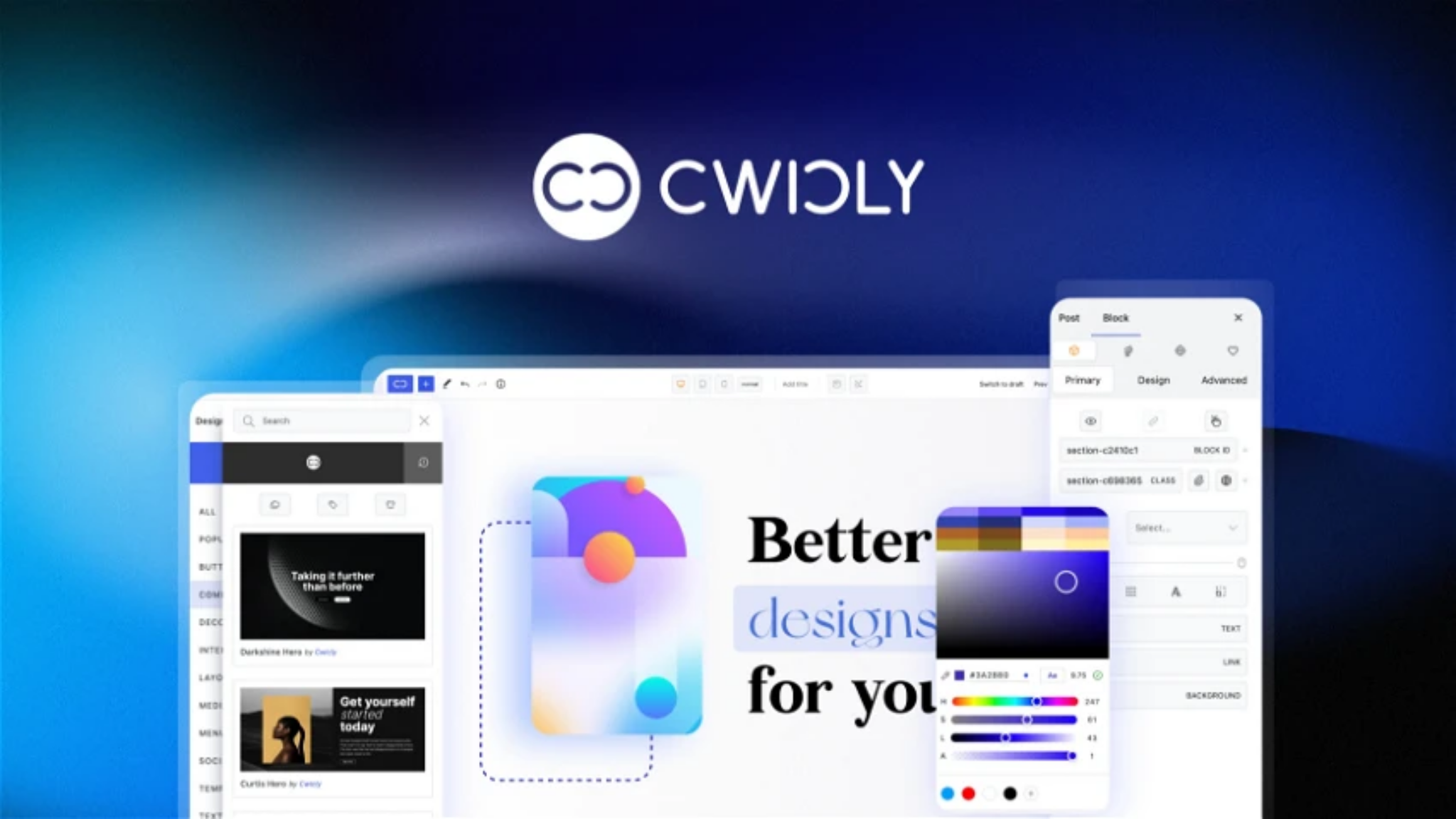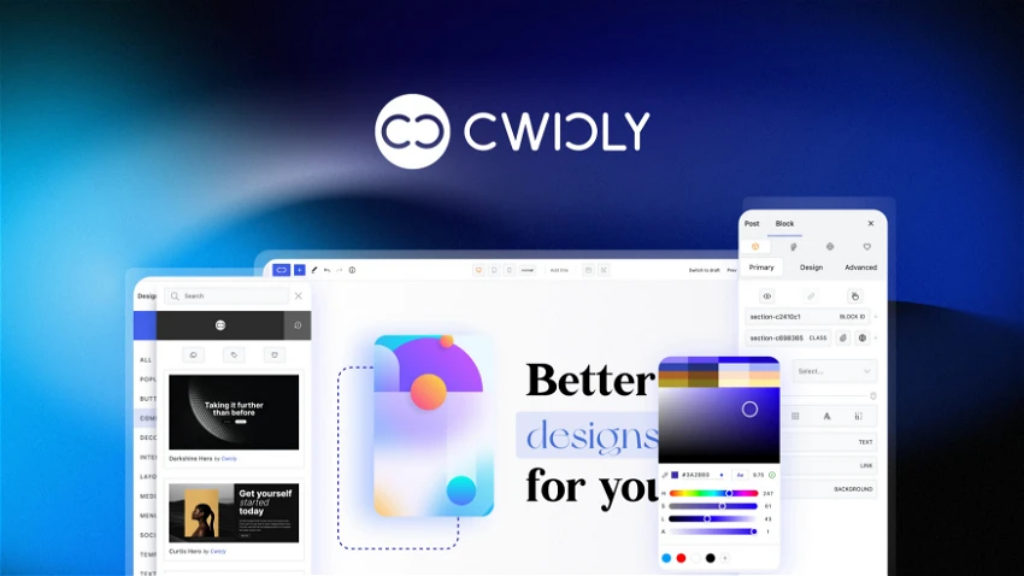 This toolkit is designed to be user-friendly and produces front-end code with zero bloats, making it an appealing option for web developers looking to create websites without writing any code.
Company Details
Louis-Alexander Désiré is the founder of Cwicly, which was founded in 2020. He spent a lot of time fiddling with builders who claimed to give you freedom but actually trapped you in a box but were unable to do so. He chose to create his own when he was dissatisfied. Cwicly, a revolutionary WordPress editor concept, took a couple of years to develop.
Team of 5 are working for the development of this toolkit.
Online Presence
Cwicly: Features
Why Use Cwicly?
Cwicly is an advanced design and blocks toolkit that integrates directly with the WordPress editor. It offers a complete solution for a professional design with its no-code toolkit, plugin, theme, and ACF integration. Unlike other design and block tools, Cwicly produces frontend code without bloat or extra files. This makes it user-friendly and highly efficient.
Cwicly's plugin allows the creation of no-code websites that deliver a high-quality experience to users. These websites are designed using blocks within the editor, but no CSS or HTML code is required. In addition to web design, Cwicly has features such as Page builder and drag-and-drop page builder. It's a great tool for web development beginners and professionals alike.
500+ pro designs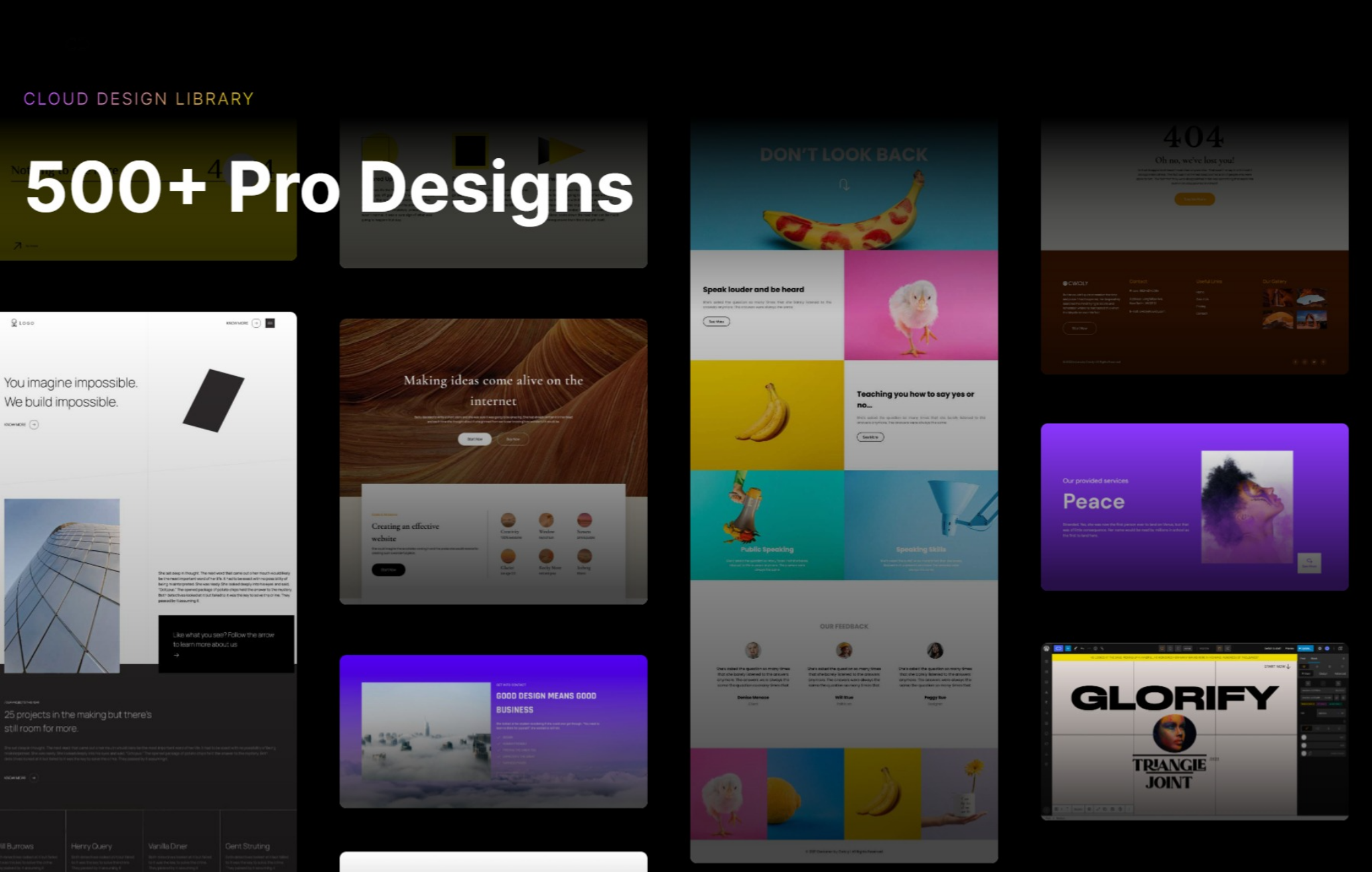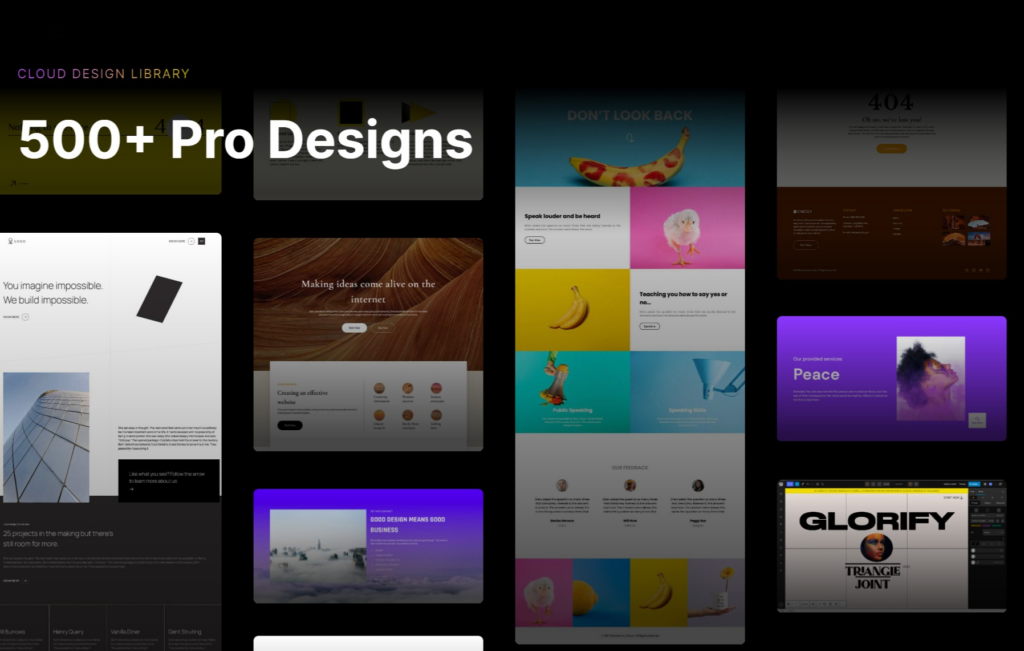 Cwicly has an extensive collection of templates, including custom blocks designed by professional designers. These templates come with a variety of layouts, elements, and compositions to help users easily build their websites. In addition to the templates, Cwicly also includes ACF Pro, an integrated content editor that allows users to create and upload content from a variety of sources, including WordPress and Joomla. This makes it easy to create professional-looking websites quickly and cost-effectively.
Whether you use their blocks and templates to create your own custom web pages or prefer using their ready-made templates, Cwicly offers more than 150+ templates and sections professionally created for instant use.
+30 pro blocks
Cwicly builder comes with an extensive collection of carefully selected, specialized, and fully customizable blocks. This tool allows you to quickly build websites with dynamic data and interact with your users. It supports dynamic data out of the box, so you can link your content to your WordPress database and ACF Pro. Design your blocks with over 450+ responsive styling properties for a unique look.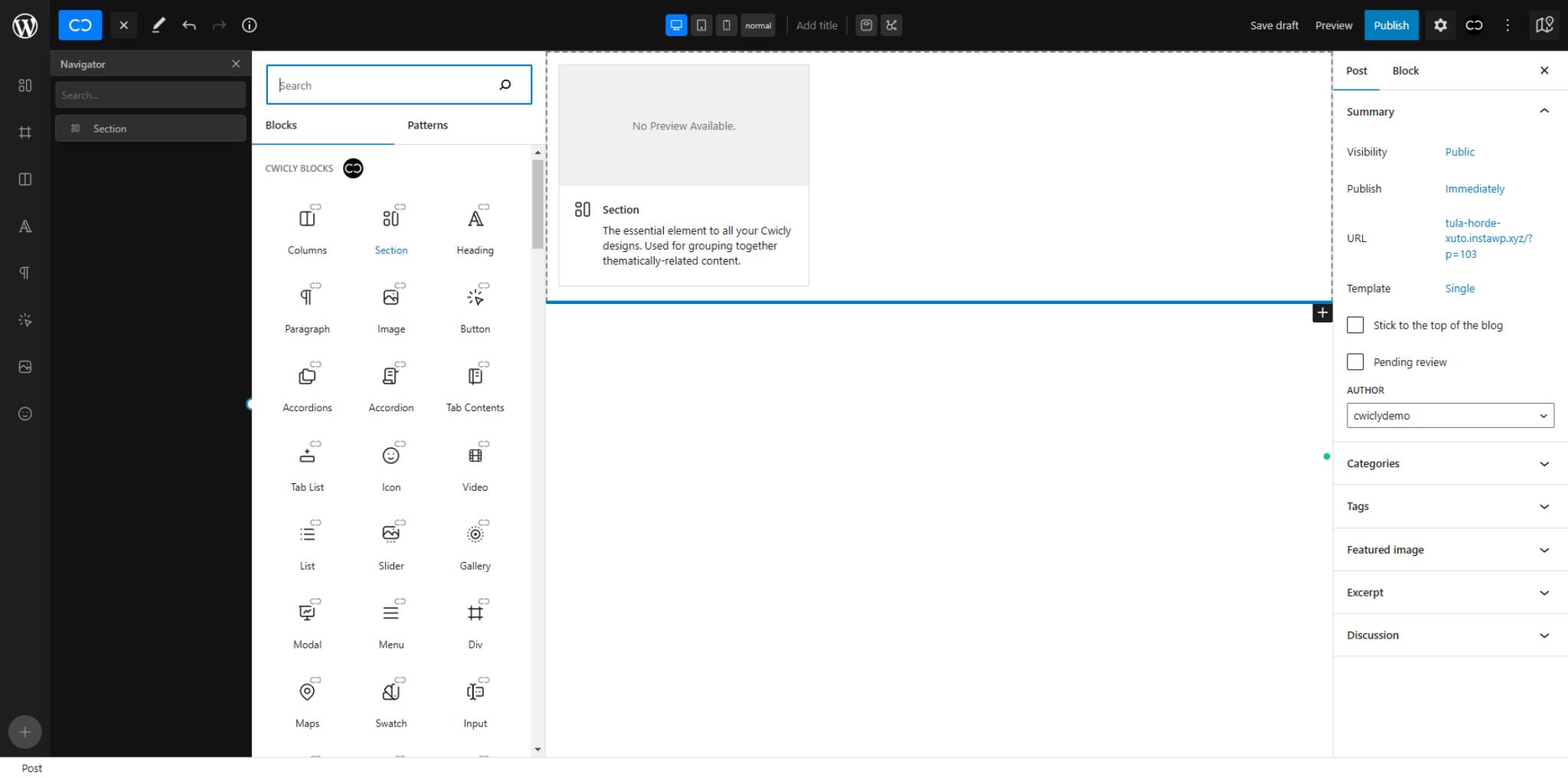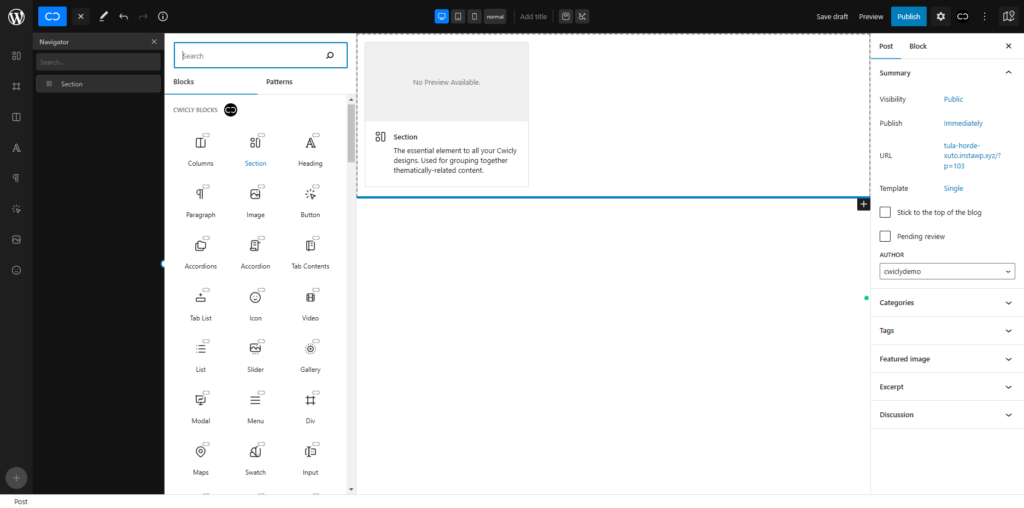 Cwicly also has some pretty cool features, such as dynamic conditions that allow you to create websites with intricate user interactions. For example, you can toggle a class on a block, slide in a block, or show/hide blocks by setting specific conditions for them.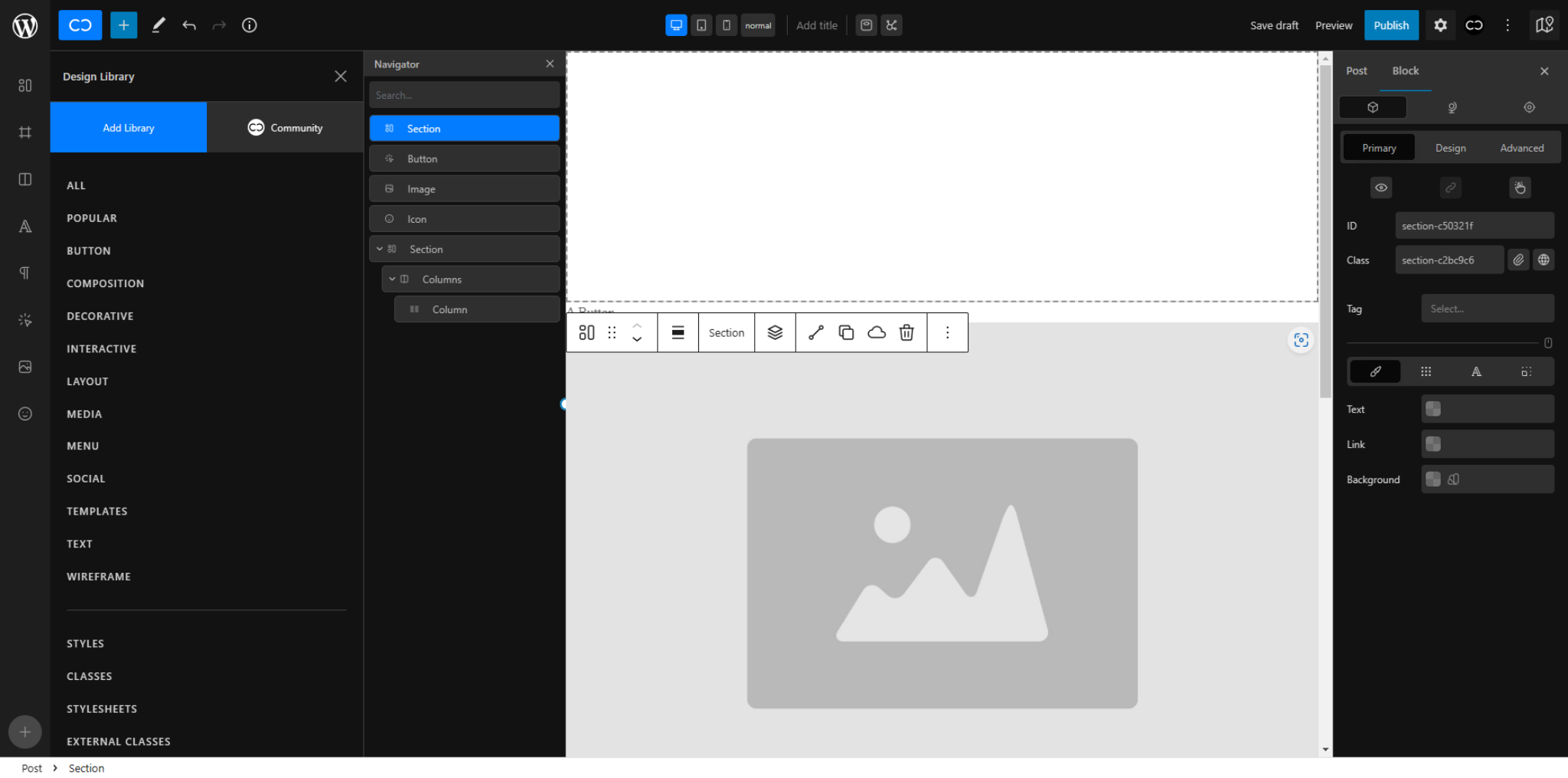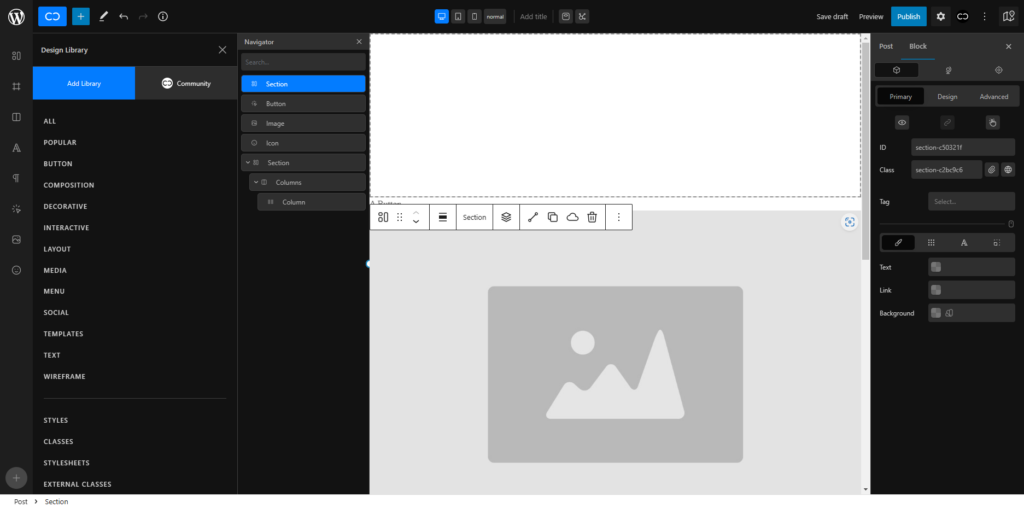 Also, you can Show/Hide blocks by setting specific conditions for blocks. This makes it easy to create websites that are custom-made for your specific needs and preferences.
Swift Designs
Cwicly is a powerful and easy-to-use design tool that allows you to visually define and maintain theme styles to optimize brand identity and consistency. Style all your main elements with global colors, typography, links, and layout.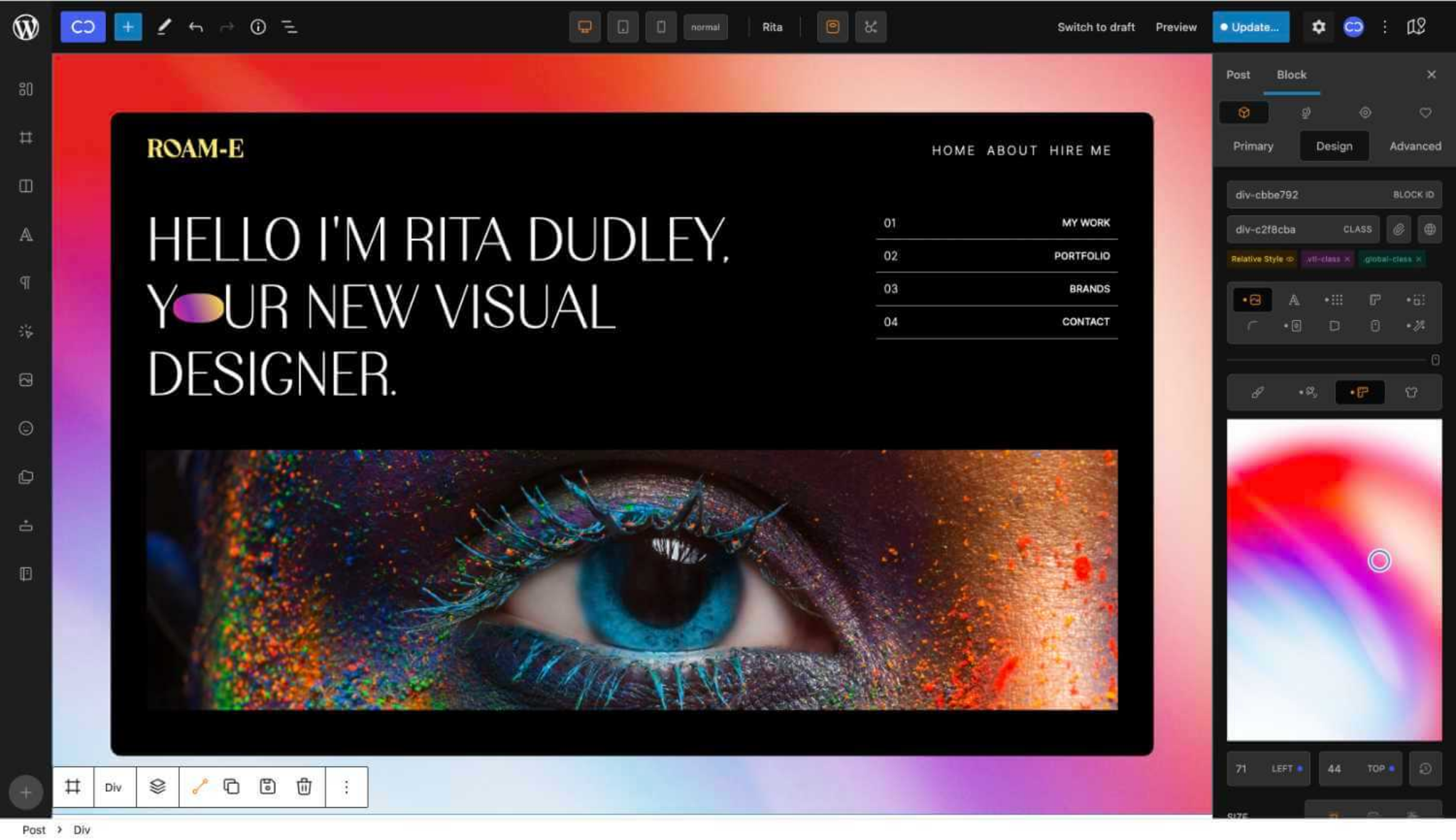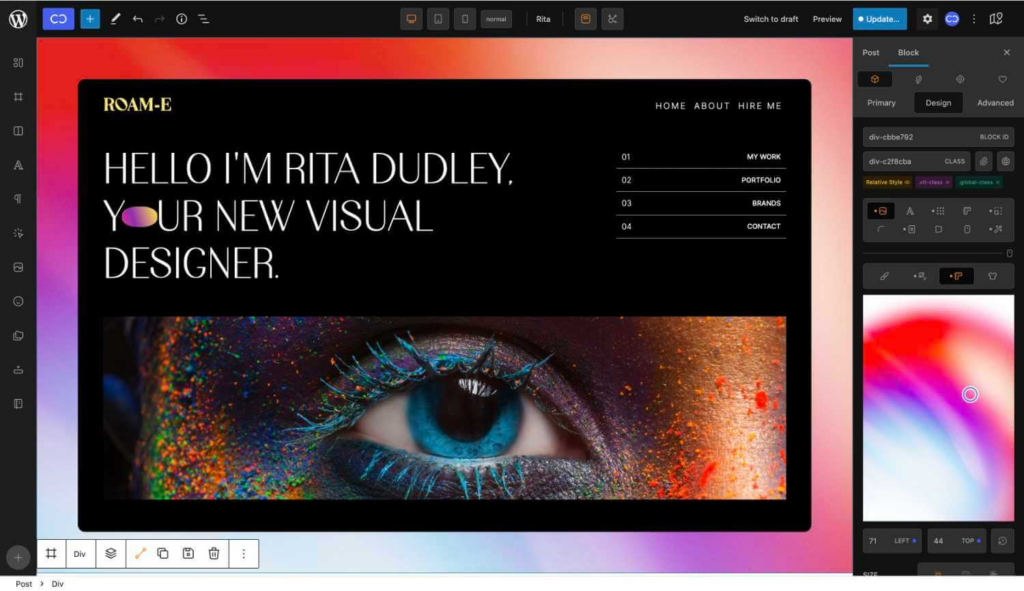 With Cwicly, you can create, manage, and order your collection of reusable classes for improved workflow and efficiency. Additionally, the visual editing capabilities allow you to define and modify styles quickly and easily.
The intuitive styling interface allows you to visually design your site layout in seconds, while the visual editing capabilities allow you to define and modify styles quickly and easily. The dynamic CSS editing functionality enables you to visually define complex CSS rules with relative styling. Overall, Cwicly offers an unparalleled design experience that helps you create high-quality websites in no time!
Theme Builder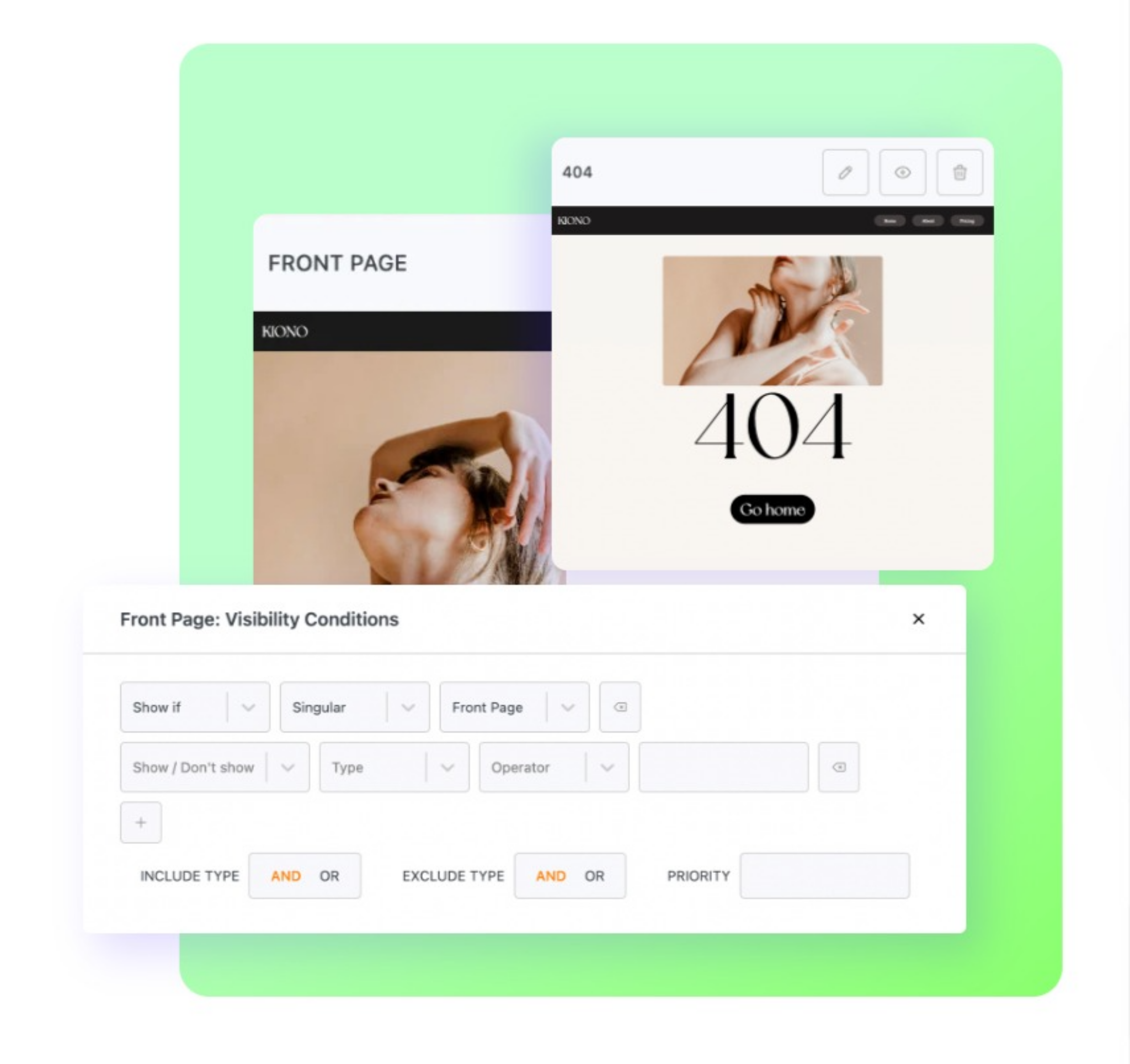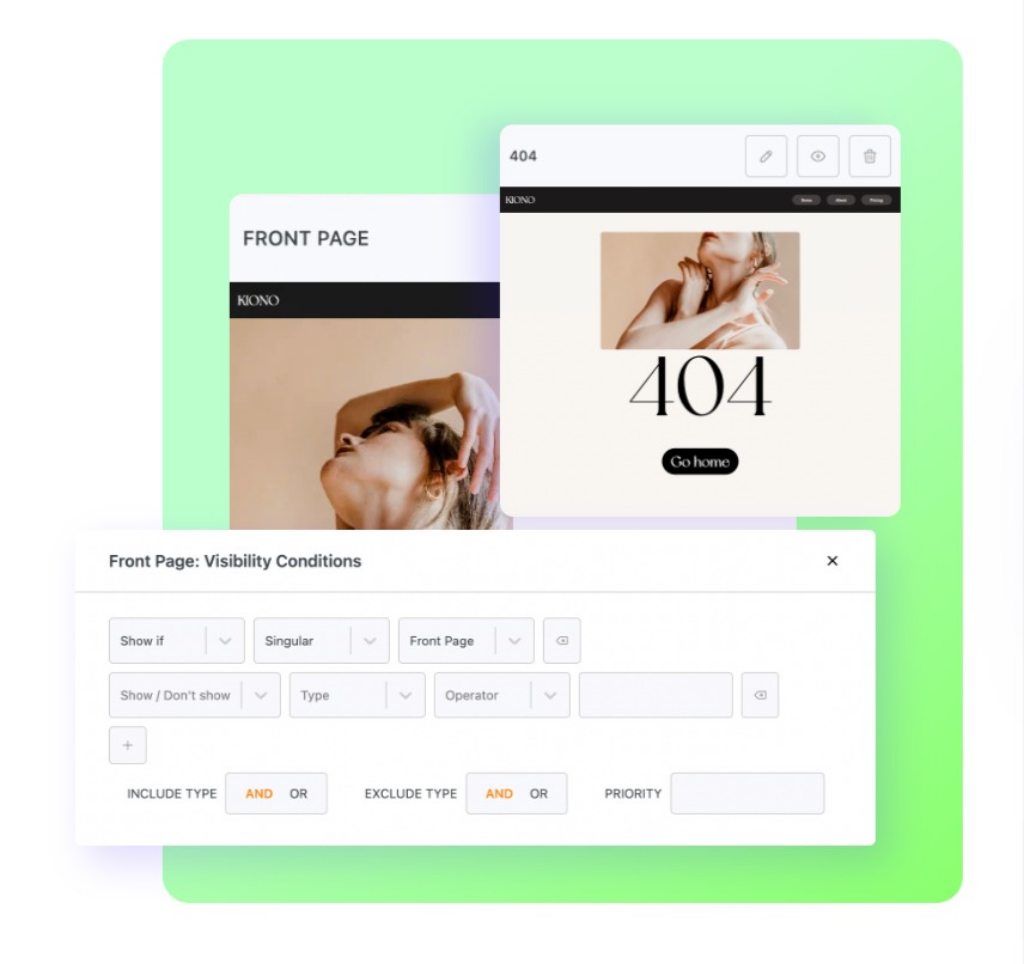 The Cwicly theme enables you to enhance the WordPress Full Site Editing experience with templates. These templates allow you to visually represent data, such as content and layout, on your site. They also enable you to apply common styling across multiple pages or posts.
With the Cwicly theme, you can apply global headers, footers, and fragments that coordinate your site's appearance. You can also visually organize templates into collections for ease of access and reuse. The theme also integrates seamlessly into the WordPress Full Site Editing ecosystem.
This allows you to apply advanced conditional logic to your templates to show/hide them depending on your needs. For example, you can show only a portion of a template depending on the data contained within it.
Exclusive innovations
Cwicly features exclusive innovations that remove the need for custom-coded solutions, making it the ideal solution for businesses looking to speed up their website modernization process.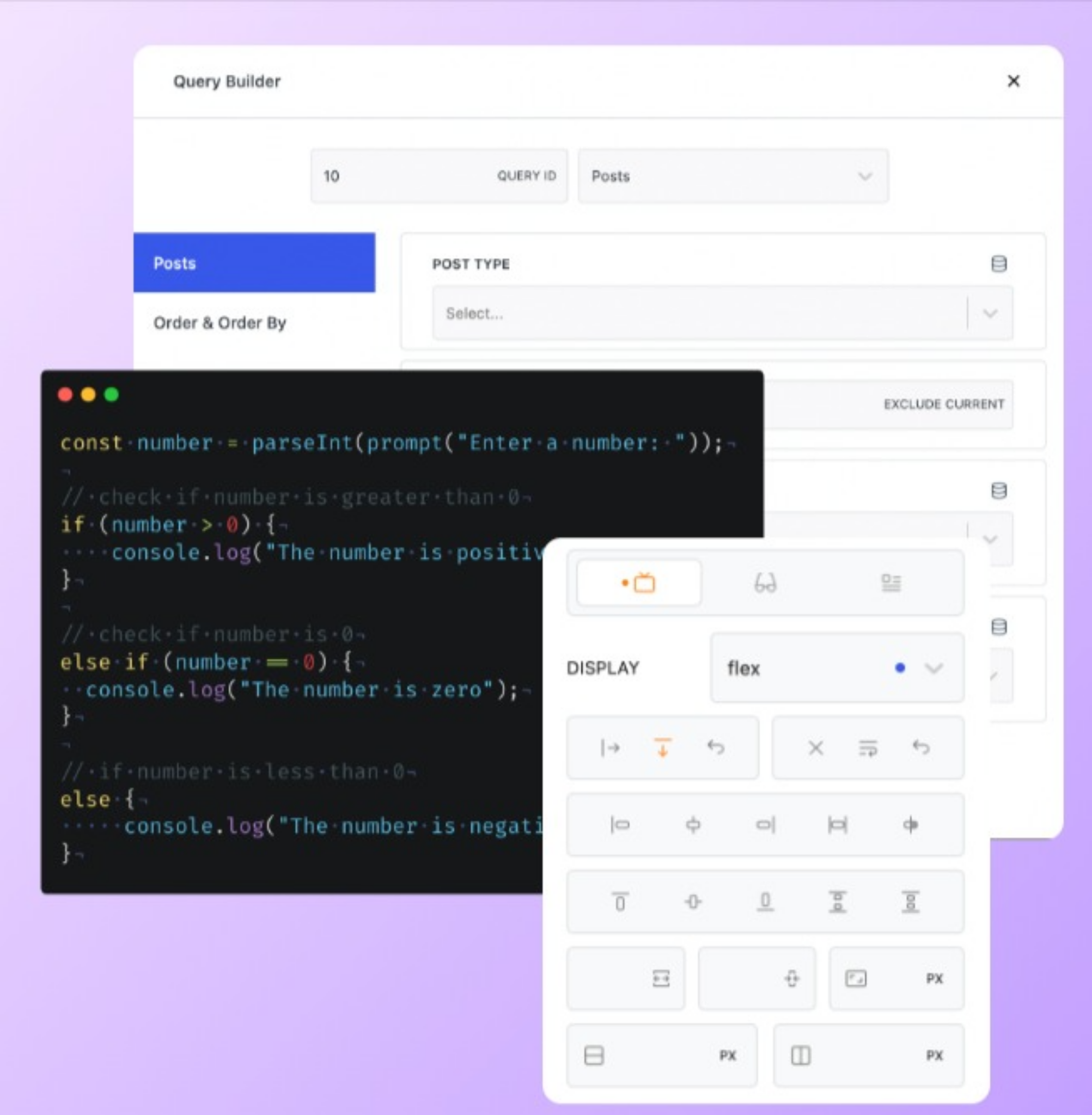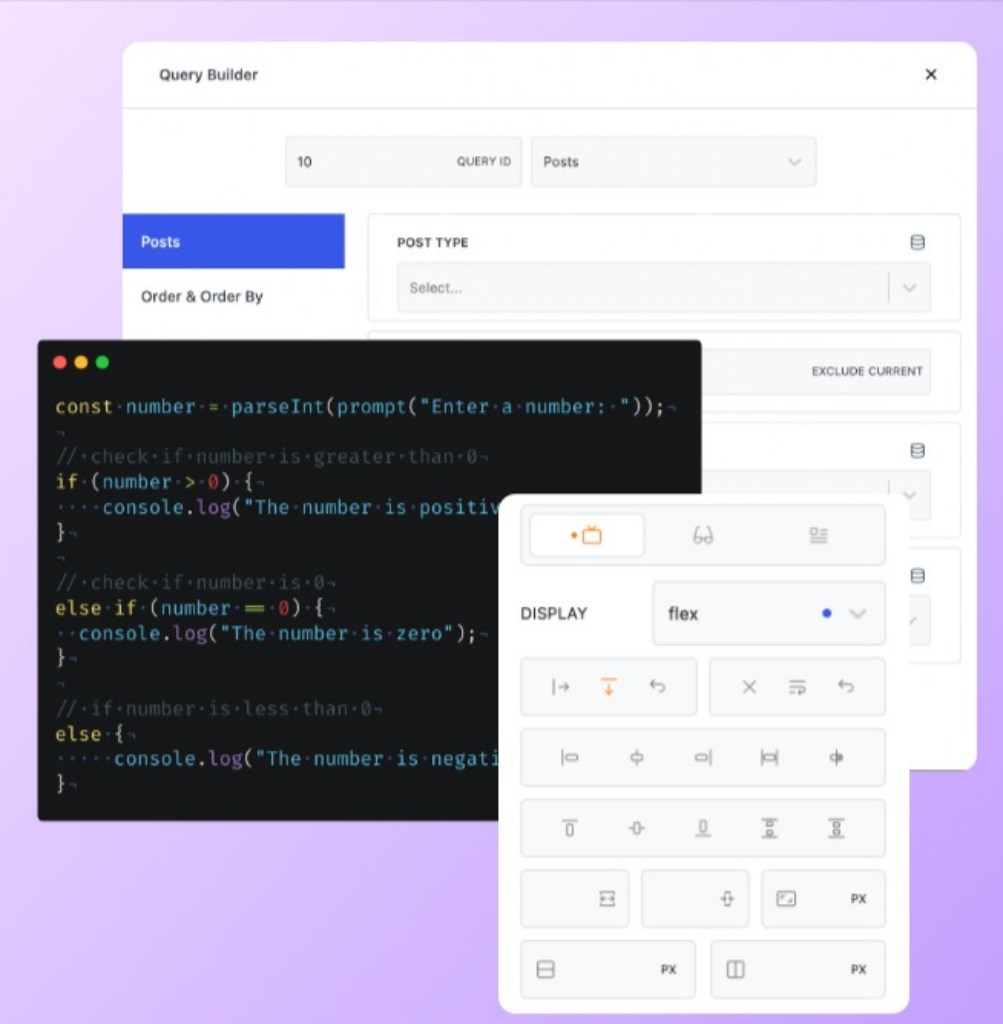 The advanced Query block allows users to create complex queries and filter the results, allowing them to quickly find relevant data. The Filter block allows users to isolate data by specific criteria, such as a specific category or a specific field.
With Cwicly's expert blocks, users can easily manage their data and stay up-to-date with industry trends.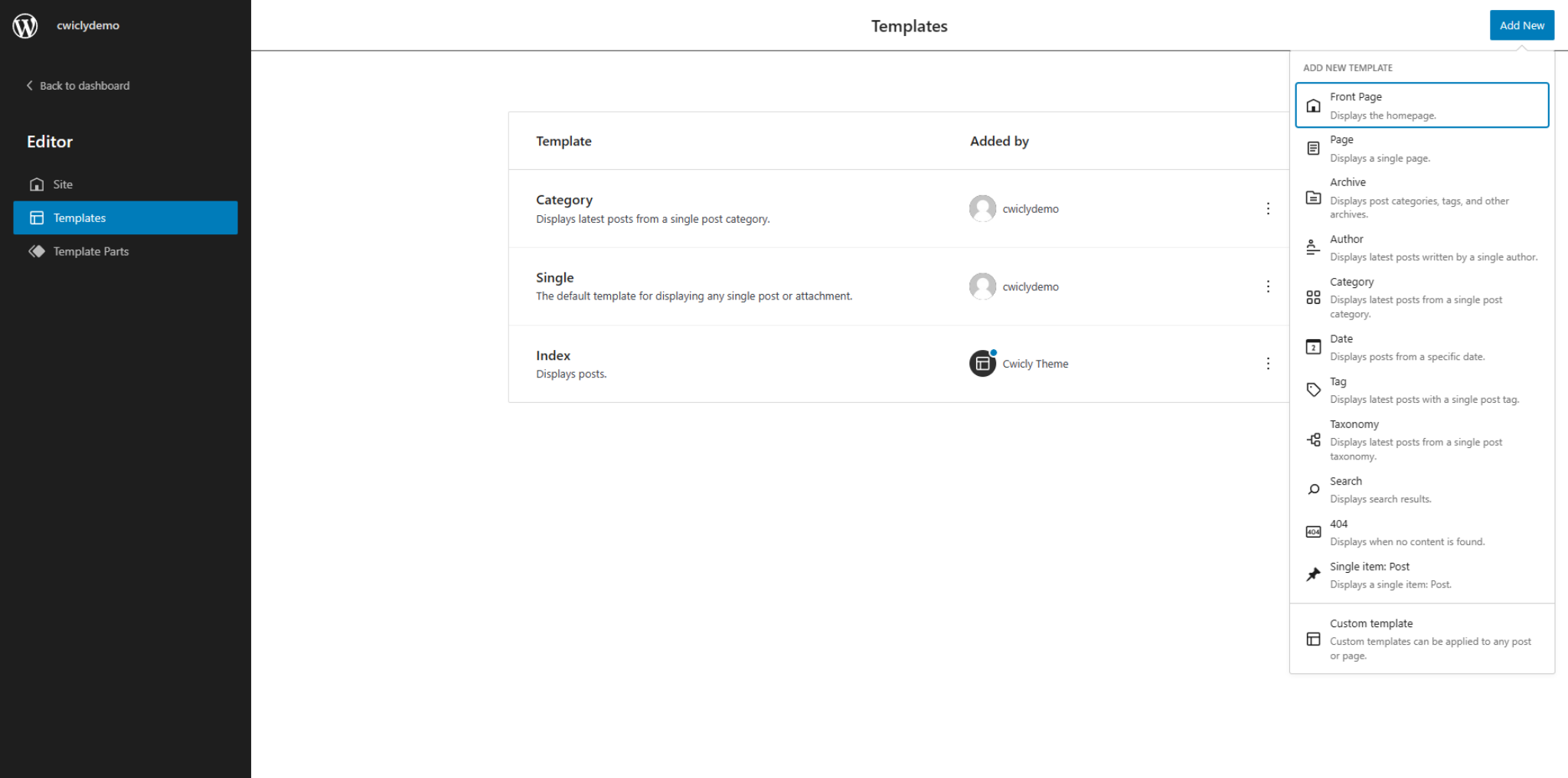 Access the very best and latest CSS properties directly inside the block editor. Don't let your creative process be limited by page builders that can't keep up.
Speed tests
A slow website can give the impression of being unprofessional and untrustworthy. Cwicly builder is designed to write clean, fast, semantic, and compliant code to ensure that your website loads quickly and doesn't bog down with unnecessary data.
Cwicly builder also includes support for SEO plugins to help you increase your page's ranking on search engines. The advanced features in Cwicly builder make it easy for you to organize content into categories, create custom templates, and build an engaging user experience.
Following WCAG 2.0 standards, Cwicly takes pride in making its blocks available and compliant. While protecting you from potential lawsuits, we leave no one out.
Cwicly: Unique Features
Why Use Cwicly?
Cwicly is a popular web development tool that's been designed to save time, money, and hassle for web developers. It's a cost-effective coder-friendly tool with a robust editor, various templates and plugins, and a responsive framework. It has made web development more accessible than ever before, with the same editor – just better.
NoCode like a coder. Forget about the negative effects of bad code on your customers and rankings. Experience the freedom and creativity of visual coding whether you're a beginner or an expert developer.
Customize your website. Cwicly lets web developers customize their websites to reflect their brand, personality, and ideals. The tool has many built-in themes to choose from, as well as third-party ones such as StudioPress or ElegantThemes. This makes it easy for web developers to find a theme that fits their needs and style.
Cut your costs. With features like page builder, content editing macros, and custom fields, web developers can save money by cutting out expensive code projects or automated tasks. Plus Cwicly offers affordable pricing plans for its hosting services to help them focus on creating websites rather than spending time on finances.
Active development. Because the tool is constantly being improved by web designers around the globe, you can be sure it is up-to-date with the latest design trends and functionality available in web development today.
Client-friendly. The WordPress ecosystem is completely integrated with Cwicly. Complete control over what your clients may see and do is given to you by the Cwicly Role Editor. Maximize client satisfaction by avoiding broken designs and layouts.
You can download it for Free! or Upgrade to the plans offered below.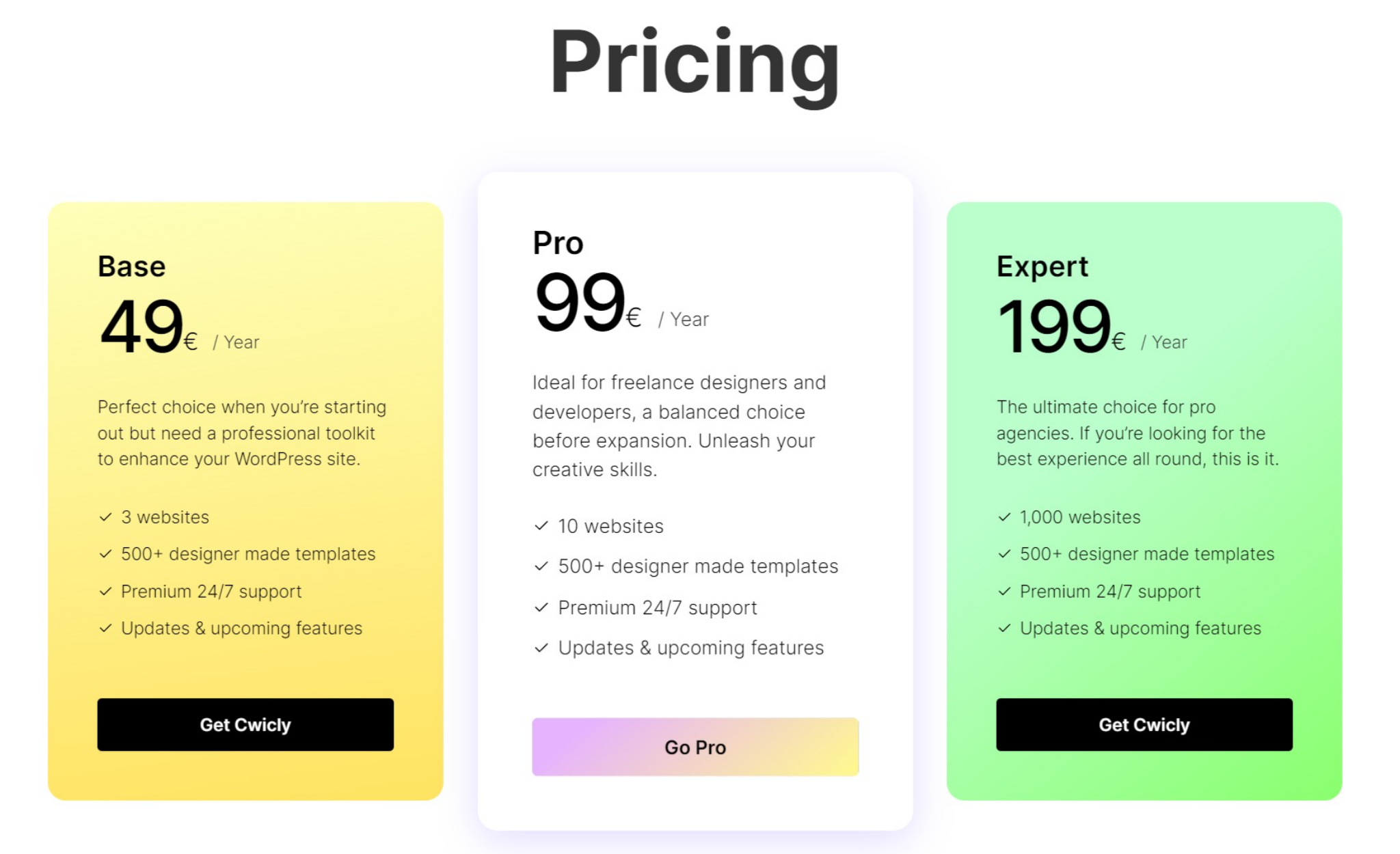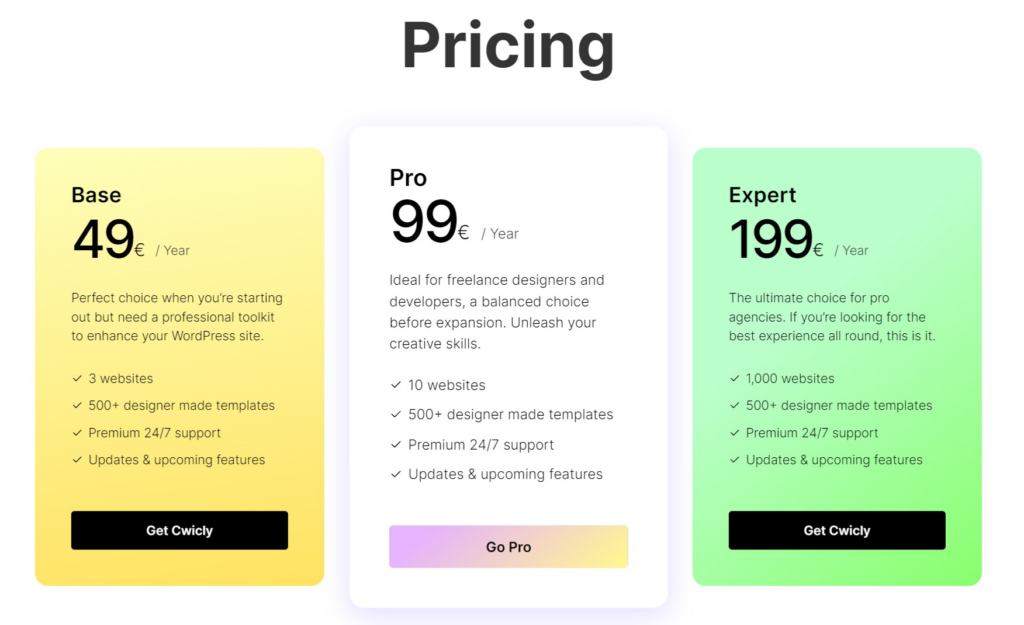 What Is Included in the Toolkit?
Cwicly addons
Full Site Editing
Scroll Interactions
Tooltips and Dynamic data
Unlimited Fonts and Icons
Relative Styling and Repeater block
Modal/Popup builder
Block Navigator
SCSS live compiler
Cwicly: Support
Knowledgebase, Roadmap, Changelog, Contact support
As Support, they offer Online forums and Email support.
They provide good knowledge base support too.
Other Alternatives to Cwicly
Similar Plugins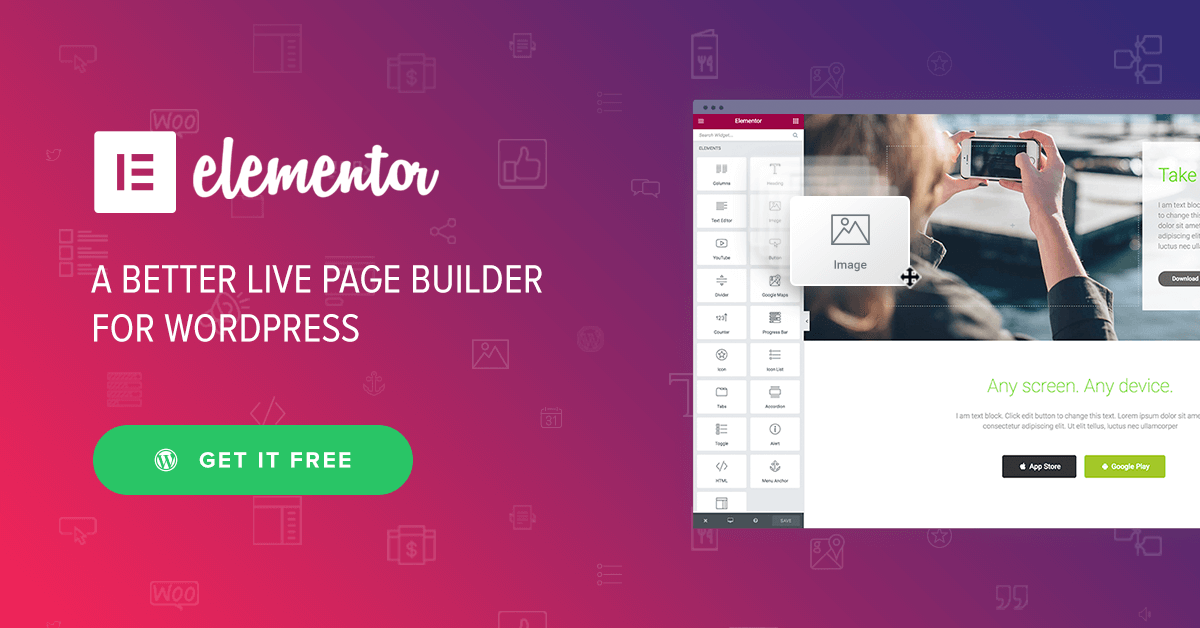 For professionals using WordPress, Elementor is the most popular website builder tool. Elementor has a new website built every 10 seconds on its platform, which caters to web professionals such as developers, designers, and marketers.
The Wix website builder offers a complete solution from enterprise-grade infrastructure and business features to advanced SEO and marketing tools–enabling anyone to create and grow online.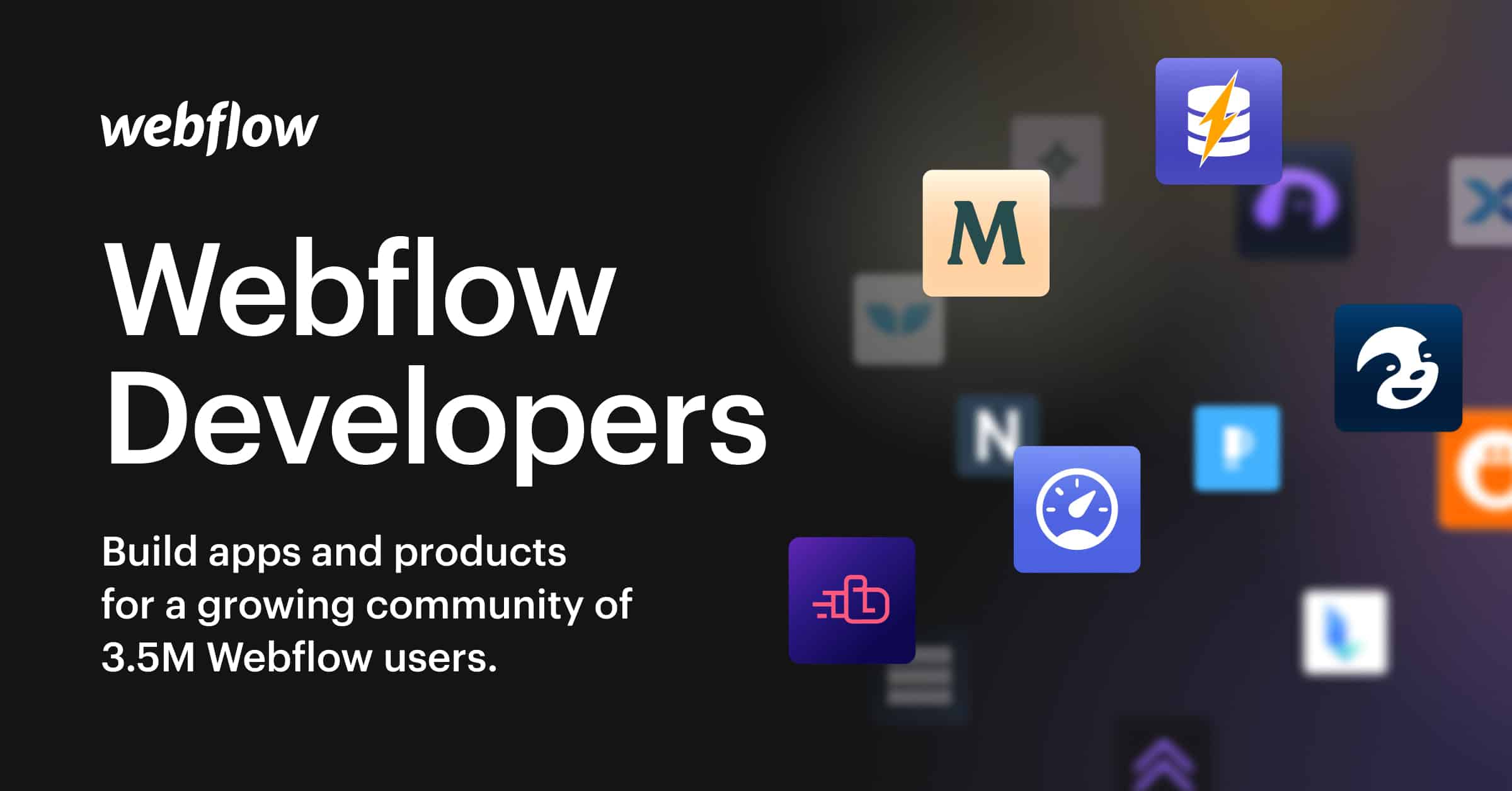 Webflow enables designers and teams to build, collaborate on, and scale gorgeous websites in a completely drag-and-drop environment — no coding required.
Final Verdict
Is Cwicly any good?
If you're looking for a web design tool that can help you build professional websites with ease, look no further. Cwicly is your answer. With this tool, you can design websites faster than ever before. It offers more than 500+ designs and blocks to choose from so there's literally something for everyone.
Besides, it also comes with theme builder functionality to help you create beautiful websites in no time at all. Want to give it a try? Read our blog on the subject here and start building websites today!
1 review for
Cwicly Review