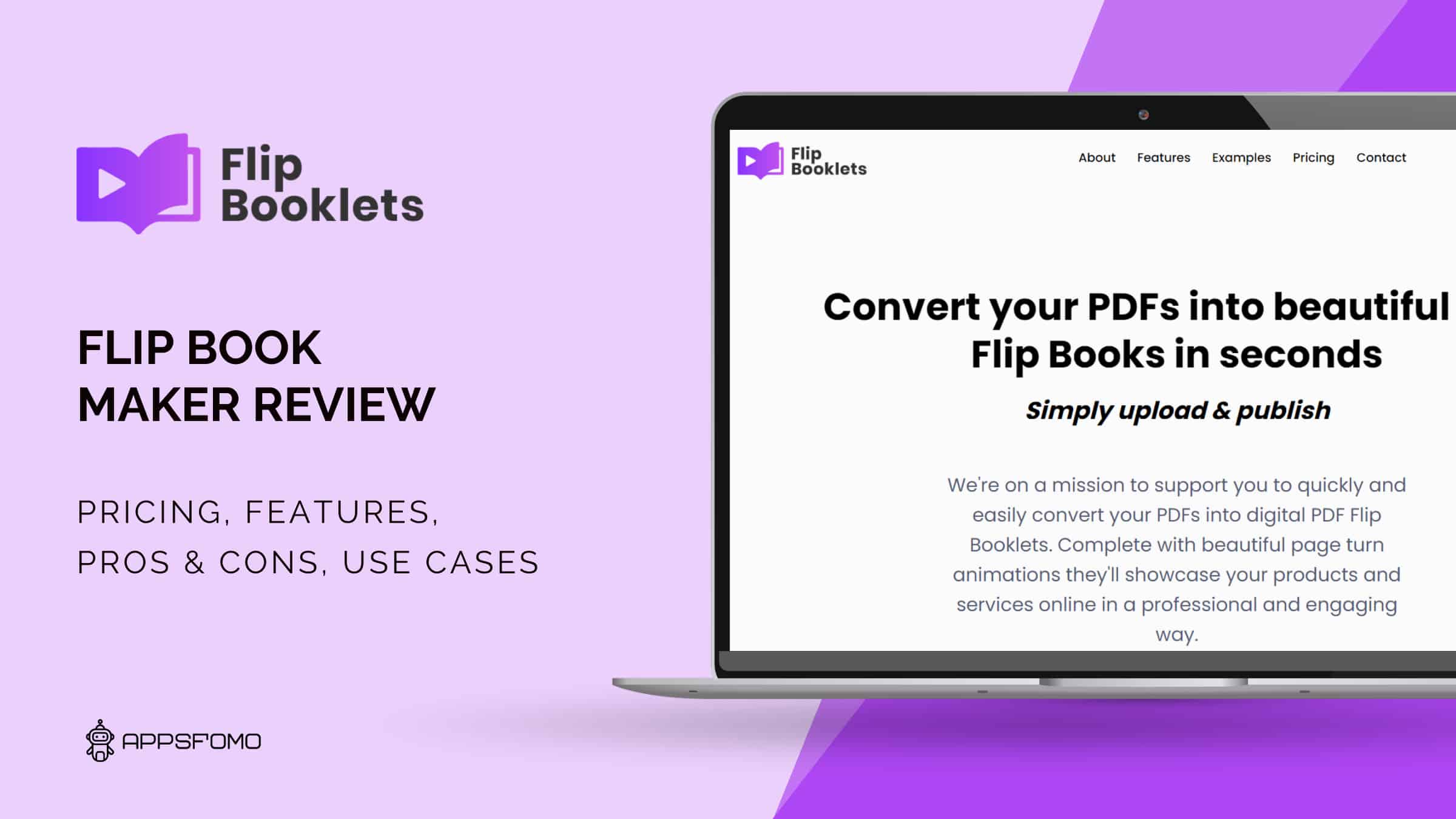 Flip Booklets: Create Engaging Flipbooklets with Free Flip Book Maker
Add to wishlist
Added to wishlist
Removed from wishlist
0
Add to compare
Creating a flipbook with FlipBooklets is a breeze. All you need to do is upload your PDF file, and the tool will automatically convert it into an interactive digital publication. With its intuitive user interface, you can customize the layout and design of your flipbook with just a few clicks. You can also add videos, images, audio clips, links, and more to make your flip book more engaging. FlipBooklets also comes with analytics so you can track how your flipbook is performing.
So if you're looking for a free online flip book maker that's easy to use and comes packed with features, then FlipBooklets is the perfect solution.
FlipBooklets is a online flip book maker that allows you to convert your PDFs into interactive flipbooks that can be easily shared and viewed on any device. With FlipBooklets, you can create stunning digital publications that look and feel like real books, comlete with page-turning animations and customizable designs.
Company Details
FlipBooklets was founded in 2020 by Beesum. It is located at London, England. Their mission is to support you to quickly and easily convert your PDFs into digital PDF Flip Booklets. Complete with beautiful page turn animations they'll showcase your products and services online in a professional and engaging way.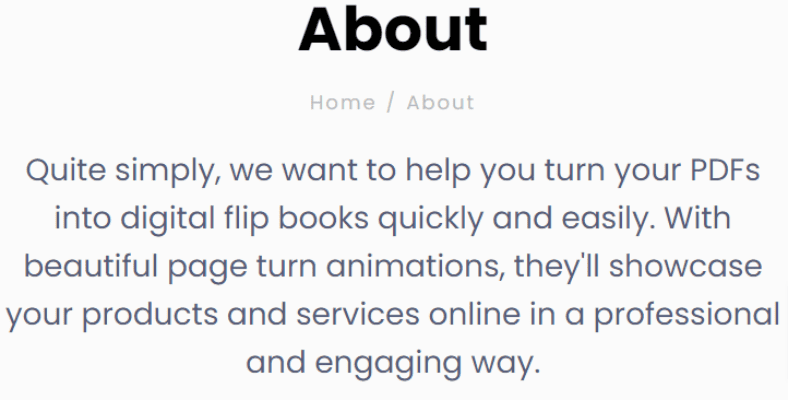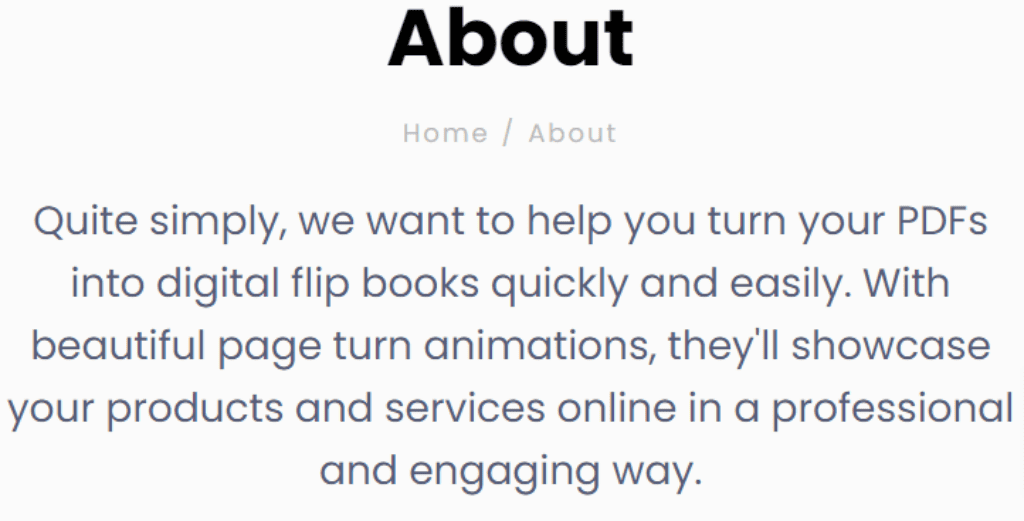 Online Presence
How to create Flip Books?
Follow the steps
With these simple steps, you can create your own FlipBooklet and share your stories or ideas in a unique and creative way.
Sign up for an account on FlipBooklets
To create FlipBooklets, you need to sign up for an account. The sign-up process is simple and free.
Once you have signed up, you can upload your content to the platform. FlipBooklets supports various file formats, including PDF, JPG, PNG, and GIF. You can also choose to import content from your website or social media pages.
After uploading your content, you can customize your FlipBooklet to fit your brand or style. You can choose from various themes, colors, and fonts to make your FlipBooklet visually appealing. You can also add interactive elements such as hyperlinks, videos, and audio files.
Once you have customized your flipbooklet, you can publish it on Flipbooklets. You can choose to make it public or private, depending on your preference. You can also share the link to your flipbooklet on your website or social media pages.
Analyze your FlipBooklet's performance
FlipBooklets provides analytics tools that allow you to track your flipbooklet's performance. You can see how many people viewed your flipbooklet, how long they spent on each page, and where they came from. This information can help you improve your future flipbooklets.
Features of FlipBooklets
Create Engaging Flip Books
FlipBooklets comes with a range of features that make it easy to create interactive and engaging flipbooks. Here are some of the features offered:
Responsive
FlipBooklets are digital publications that have a responsive feature, which means that they can adjust to fit any screen size. This feature is important because it allows readers to access the publication on any device, whether it's a desktop computer, tablet, or mobile phone. The responsive design ensures that the content is easily readable and navigable, regardless of the screen size. This is particularly important in today's digital age, where people use a variety of devices to access information.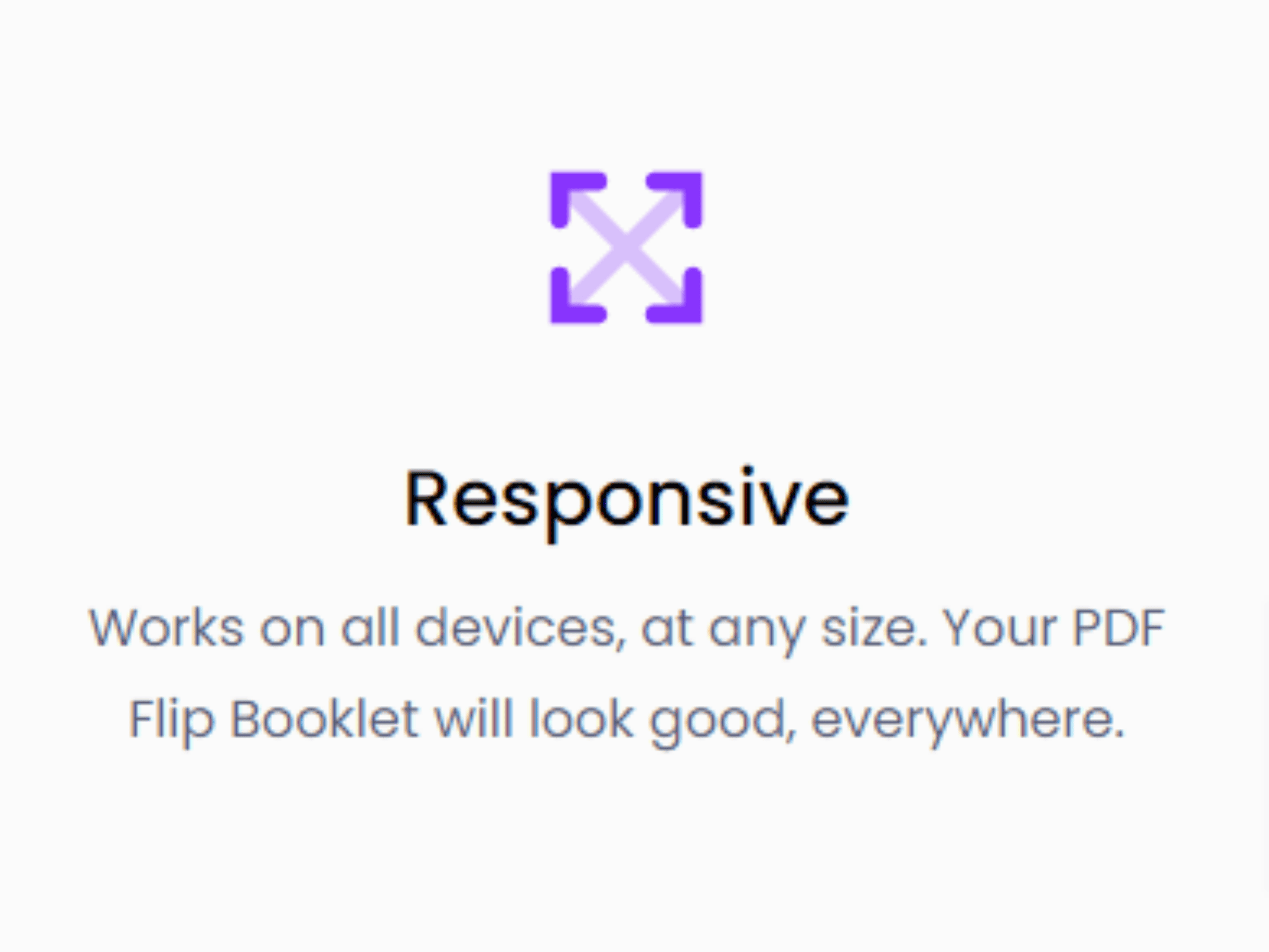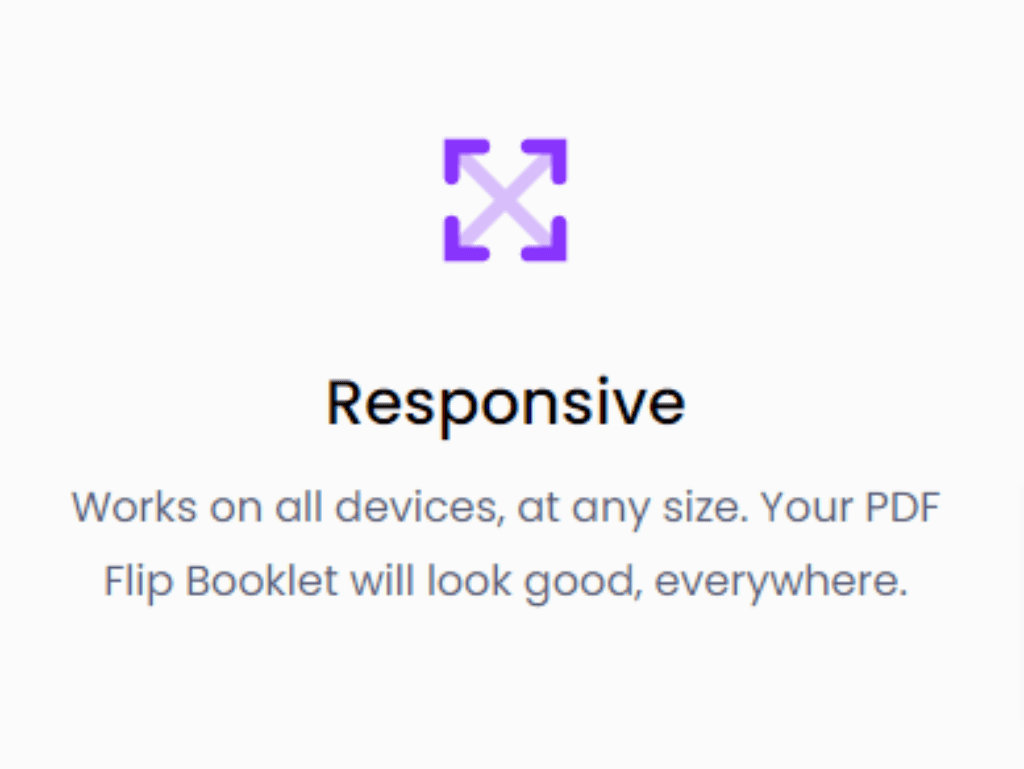 Hyperlink friendly
By using hyperlinks, you can link any page of your booklet to another webpage or document – such as an online ordering page or product video. This allows customers to quickly access additional information or take readers to other relevant pages or external websites. This is especially useful for businesses that want to promote their products or services, as they can include links to their website or social media pages.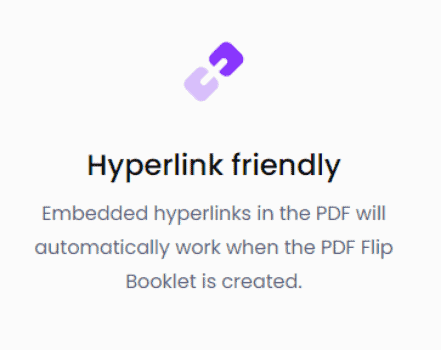 Password Protection
FlipBooklets is a digital publishing platform that offers various privacy features to its users. One of the primary privacy features of FlipBooklets is password protection. This feature allows users to set a password for their publications, ensuring that only authorized individuals can access them. Overall, FlipBooklets provides a range of privacy features that can help users protect their digital publications and ensure that their confidential information remains secure.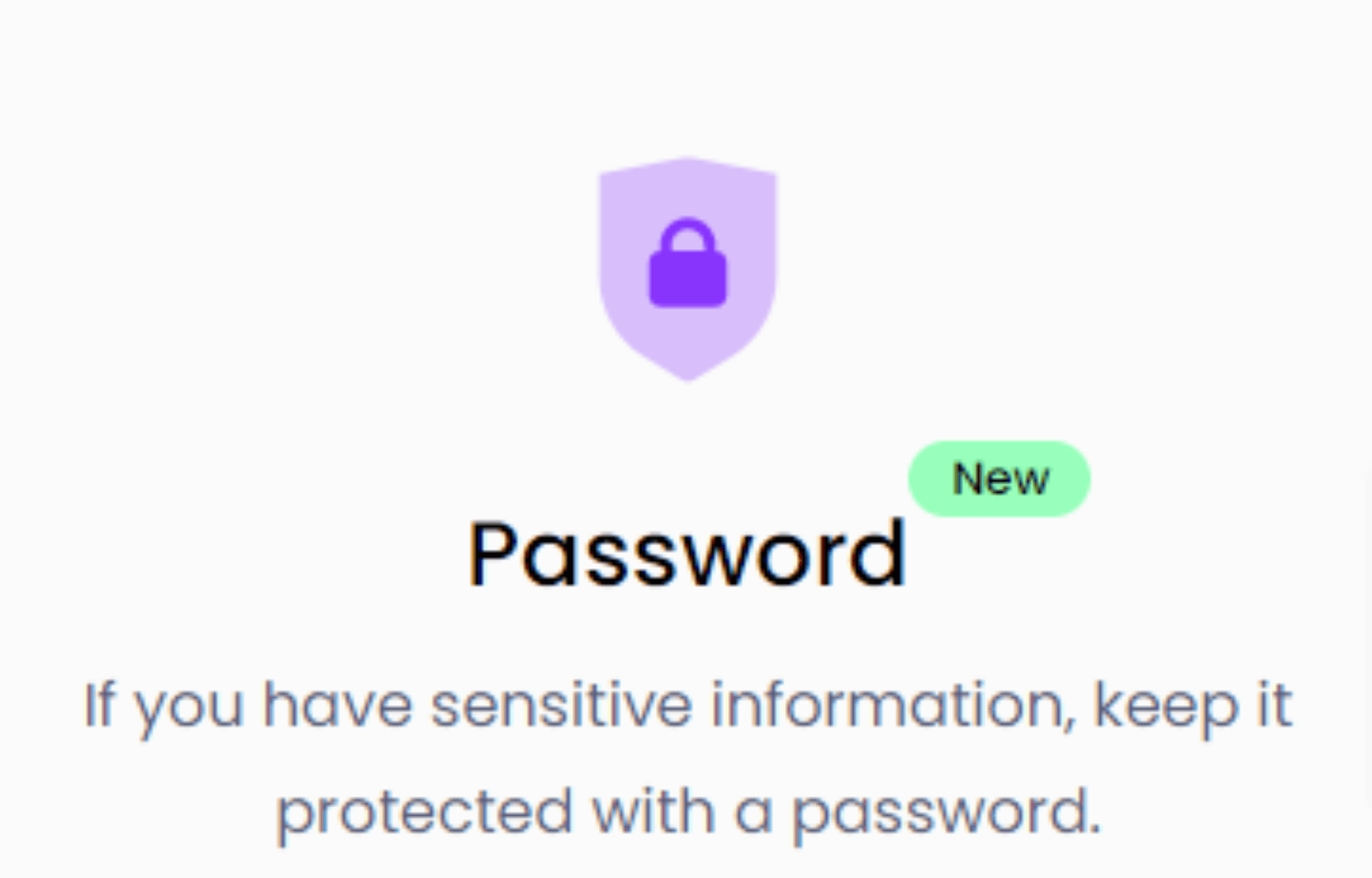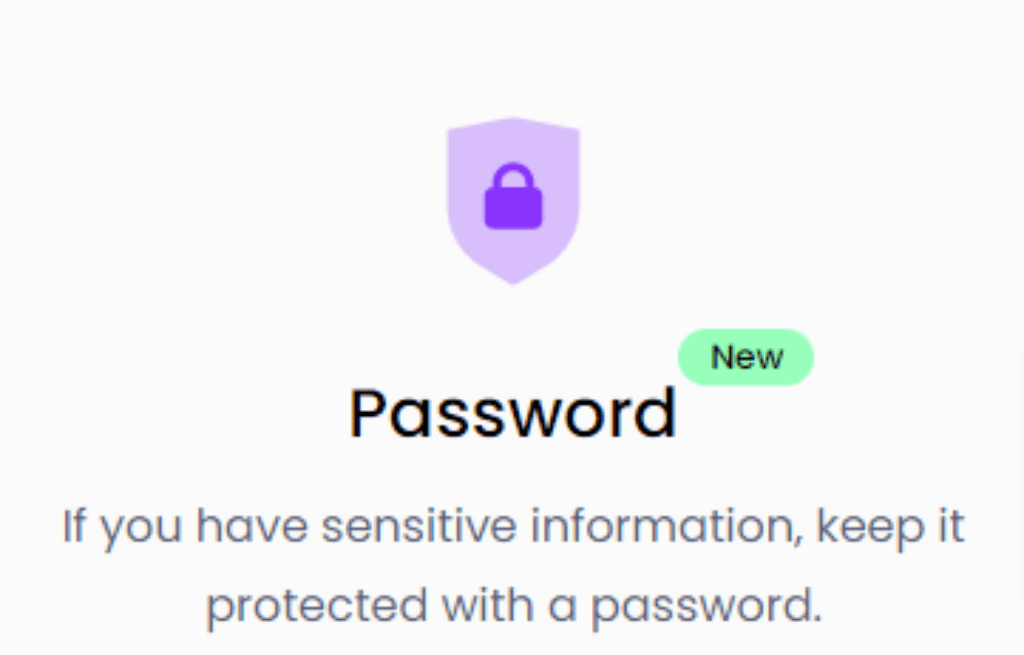 Bookmarks
Bookmarks are an effective tool for creating engaging flipbooklets. Users can easily make bookmarks to add to their digital publications. Bookmarks allow readers to quickly navigate between different sections of the booklet and can be used as a reference point. They also provide an opportunity for branding or displaying images or graphics in a unique way.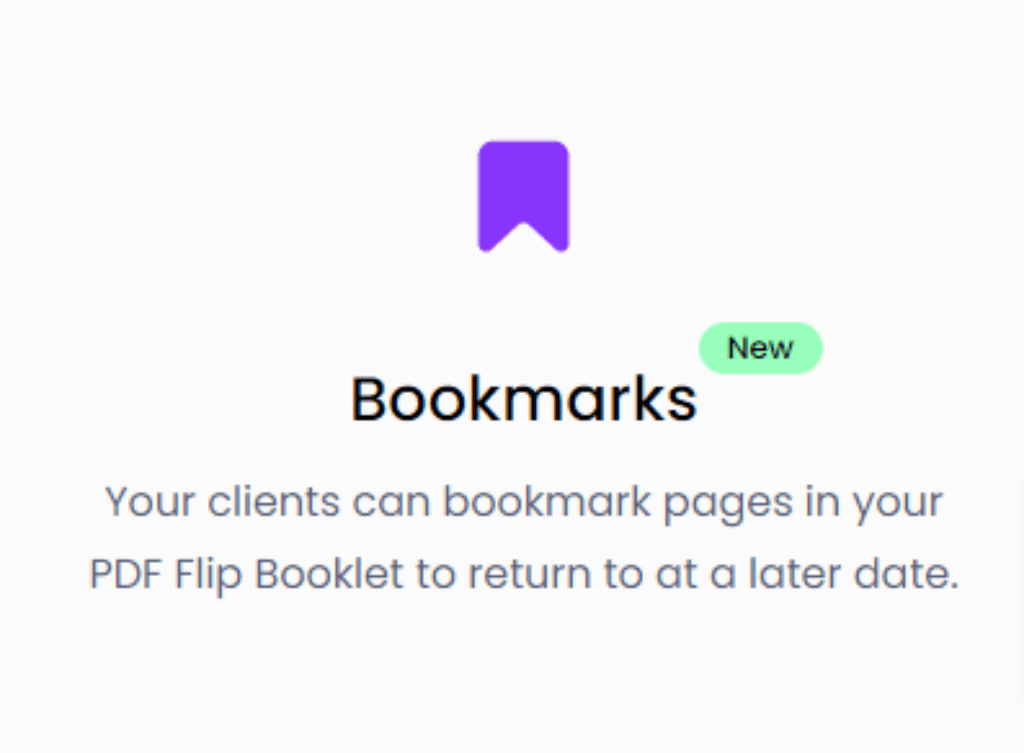 Analytics
This feature provides detailed data on user engagement, including page views, time spent on each page, and click-through rates. It also allows users to track the geographic location of their readers, which can be helpful for targeting specific markets. With this information, users can make informed decisions about their content and marketing strategies, and ultimately increase the effectiveness of their online publications.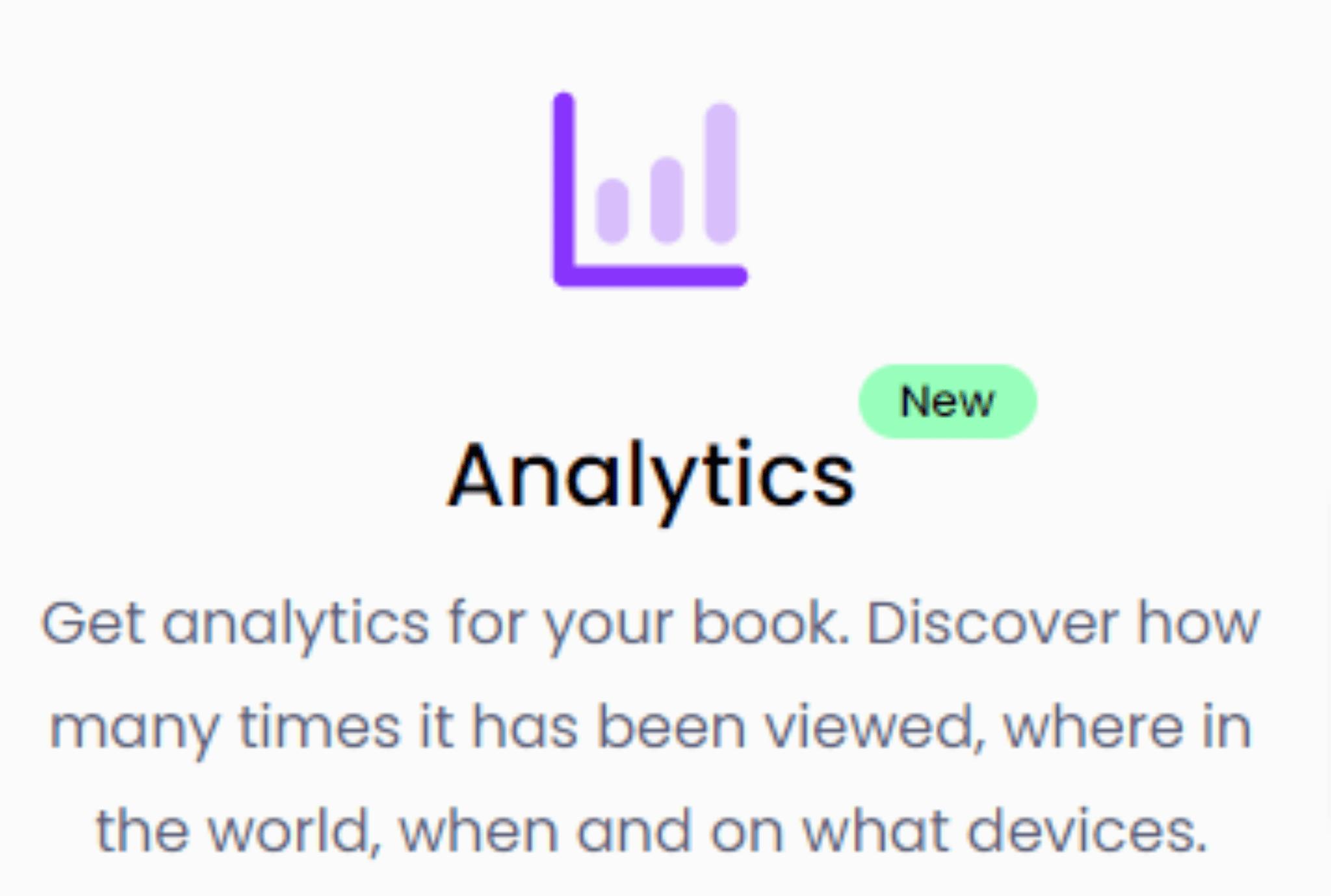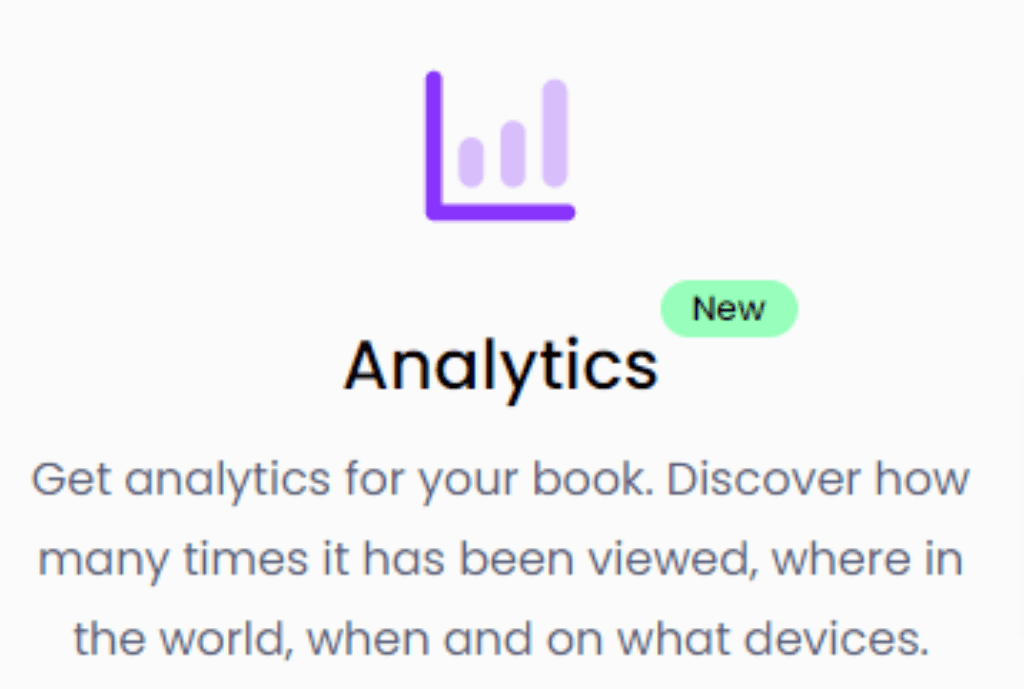 Single or spread view
The single or spread view feature of flipBooklets is a useful tool for readers who prefer different reading experiences. Single view mode displays one page at a time, allowing readers to focus on each page without any distractions. On the other hand, spread view mode displays two pages side by side, which is useful for readers who want to see the bigger picture and how the pages relate to each other. This feature is especially helpful for digital magazines, catalogs, and books, as it provides readers with a more immersive and customizable reading experience.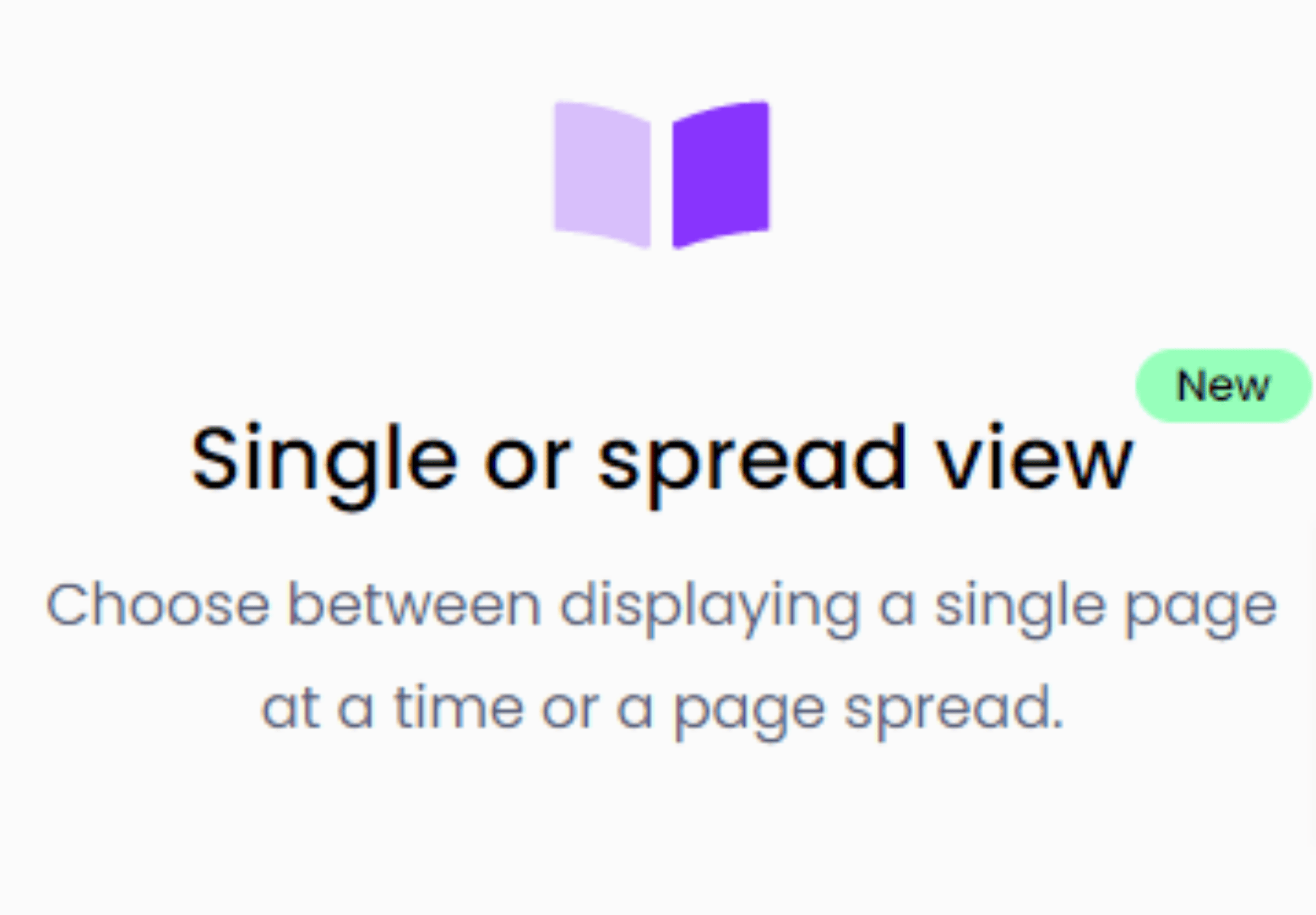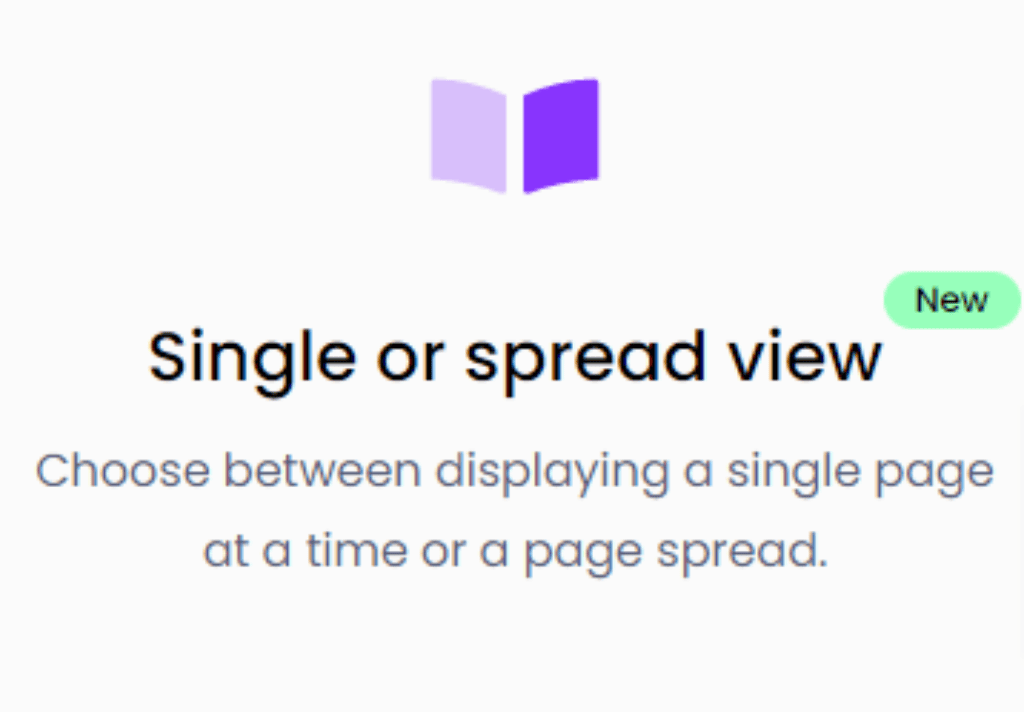 Why should you choose FlipBooklets?
Use Cases
Free and easy to use online flip book maker
Convert PDFs into interactive flipbooks in just minutes
No Ads, Ever!
Multi-language
Customizable layouts, designs, and color palettes
Page-turning effects
Easy sharing 
Mobile friendly 
Interactive elements – add videos, audio clips, images, links
Analytics– track views and engagement 
No software installation required
Quick to create
Easily zoom in and out of the pages to get a better view of the content.
Download PDF
Custom colors
Custom background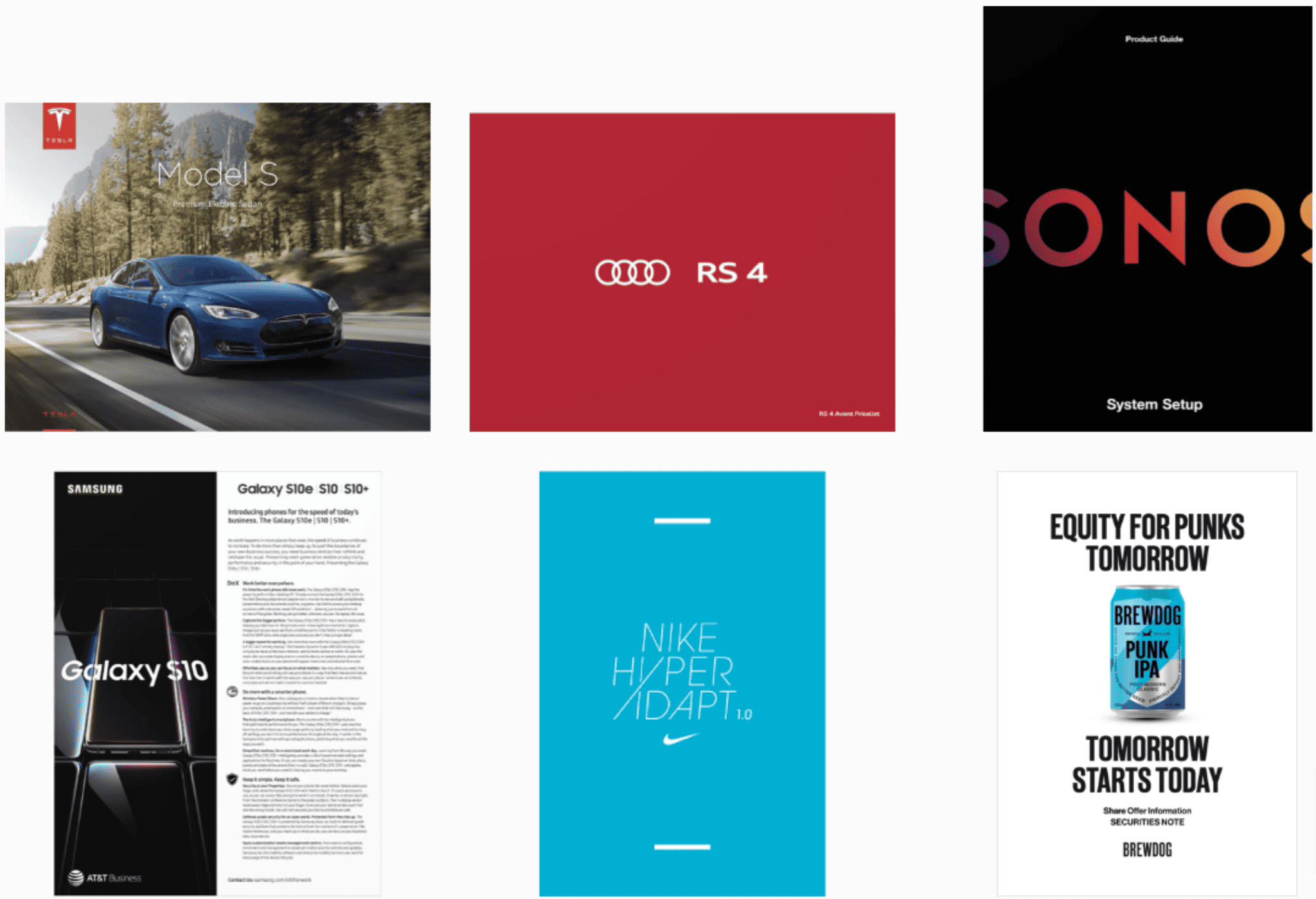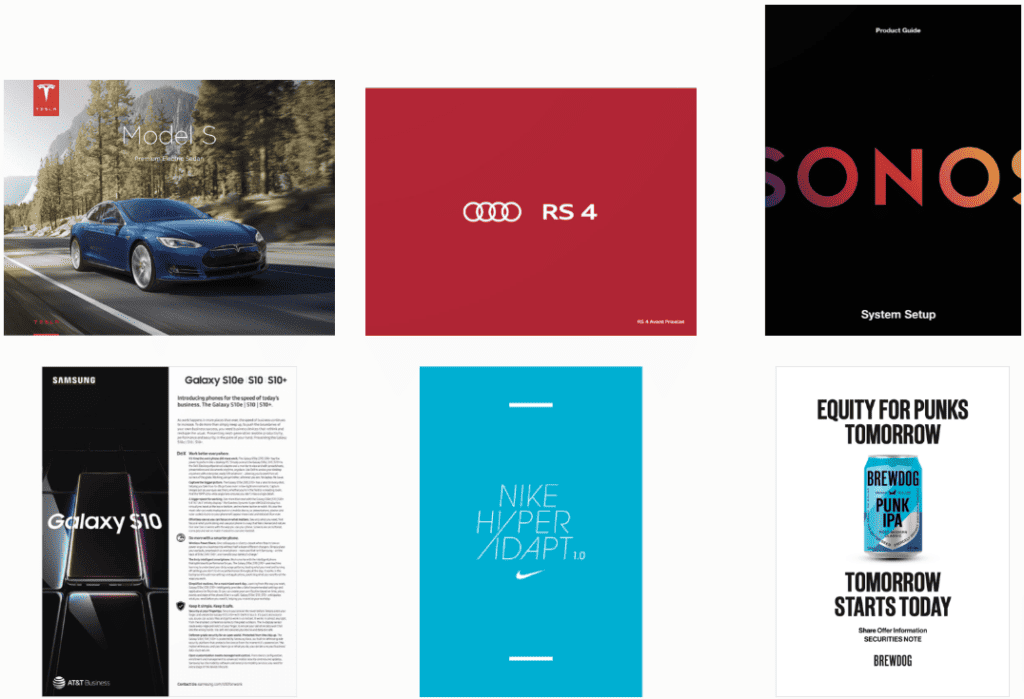 Whom is FlipBooklets Useful?
Users
Marketers
Small businesses
Solopreneurs
Pricing Plans
Annual Pricing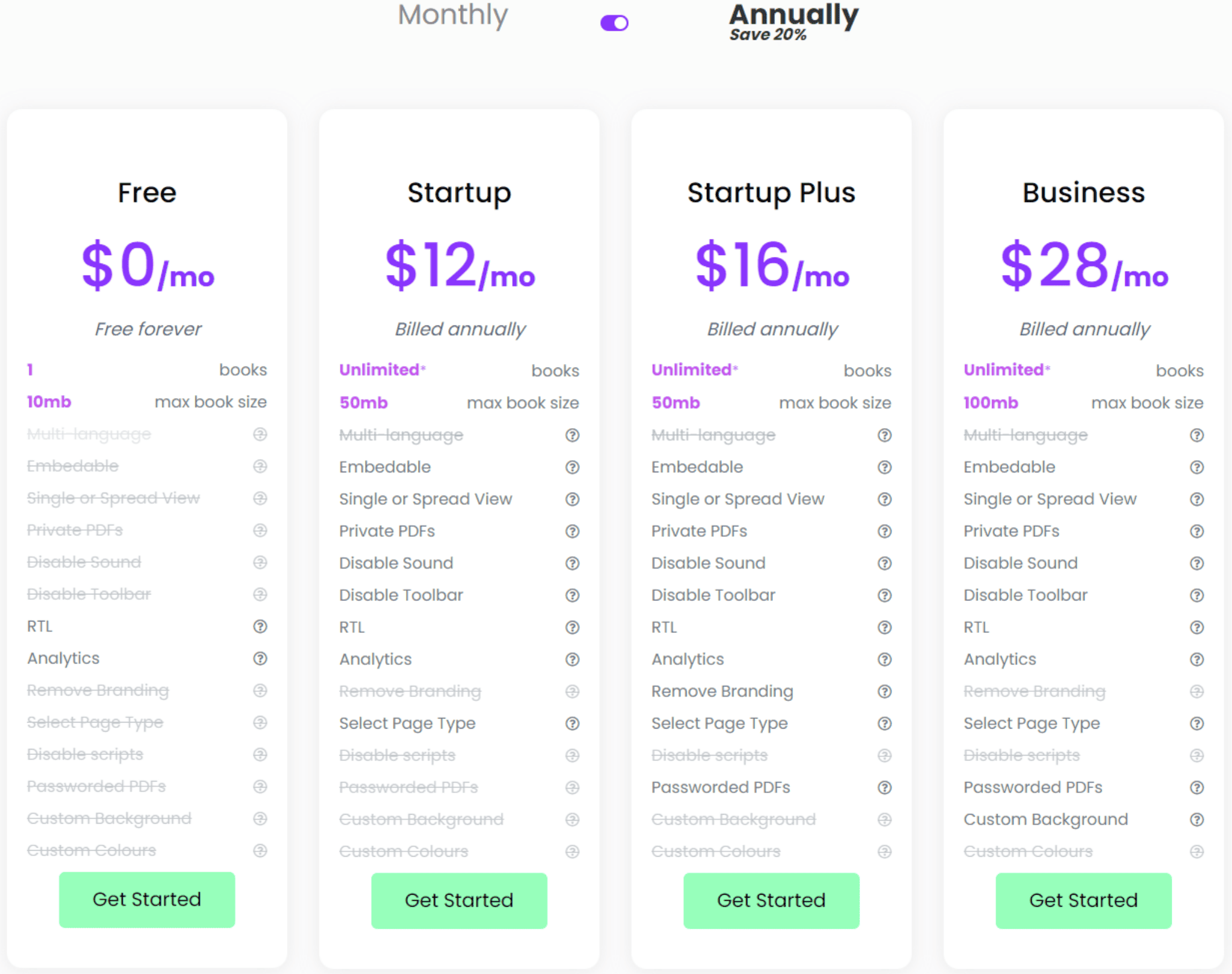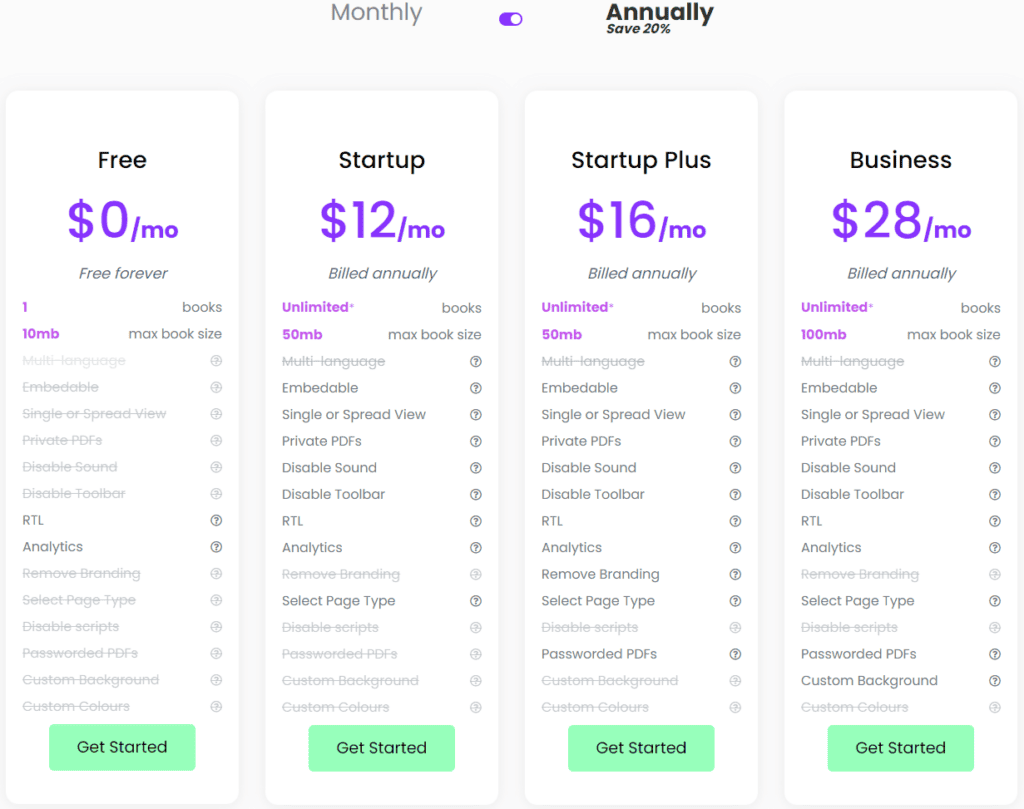 Support
Technical Support
Alternatives
Similar Apps
3D PageFlip is the perfect tool for creating stunning 3D digital flipbooks. It's easy to use and the results are amazing! With this powerful software, you can turn ordinary PDFs into beautiful 3D books with just a few clicks. 
FlipBuilder is an incredibly powerful and user-friendly flip book maker that allows you to quickly and easily create incredible digital publications. With FlipBuilder, you can turn any PDF into a stunning online publication in just minutes.
EximiousSoft ePage Creator is a great option for those looking to create engaging flipbooklets. This powerful software makes it easy to transform PDFs into stunning online publications, including magazines, catalogs, books, and more.
Final Verdict
Is FlipBooklets right for You?
FlipBooklets is a powerful and user-friendly tool that makes it easy to create interactive flipbooks from PDF files. With its wide range of features, customizable designs, and easy sharing options, FlipBooklets is the perfect solution for anyone looking to create engaging digital publications. So why not give it a try today?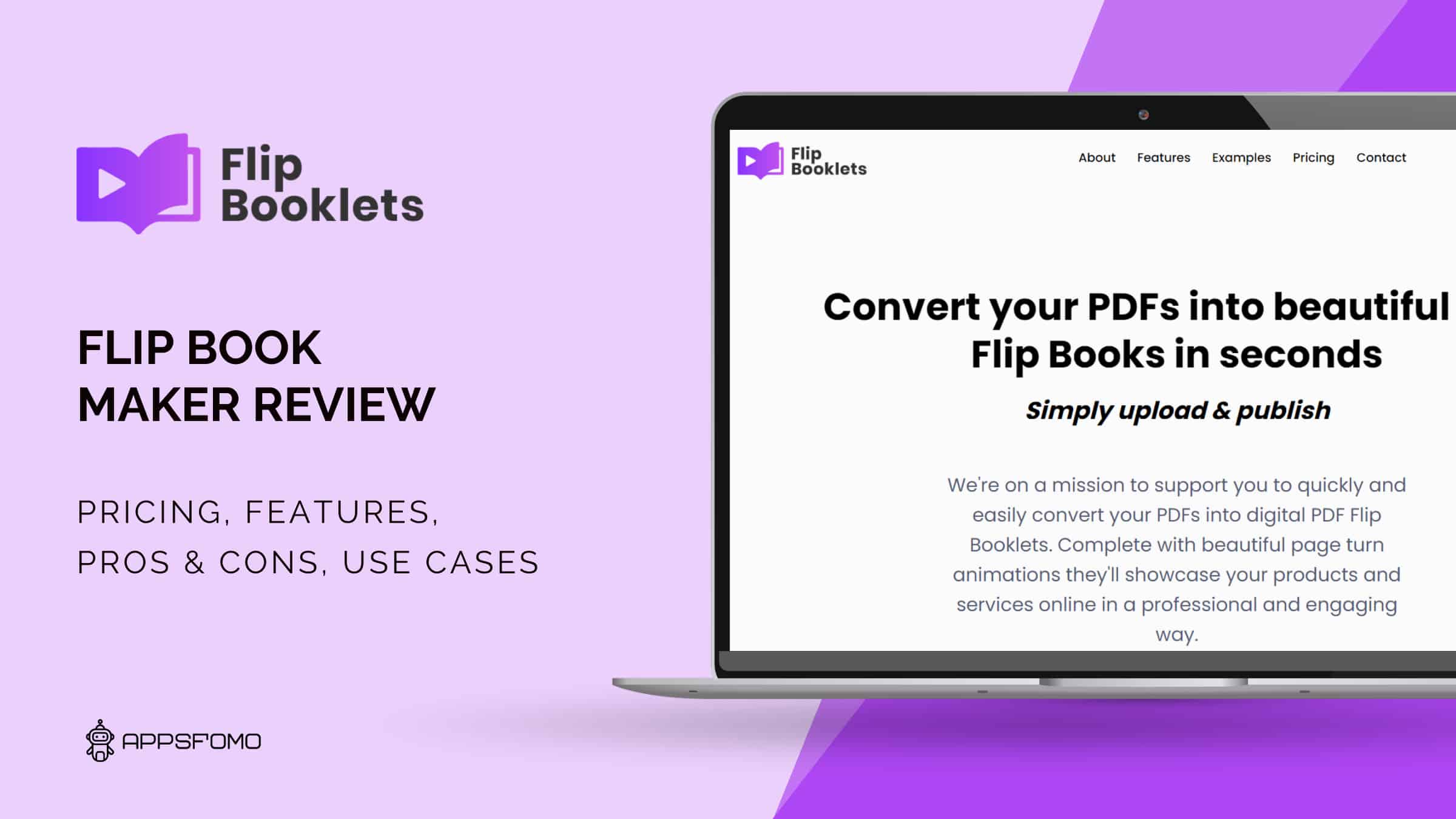 Specification:
Flip Booklets: Create Engaging Flipbooklets with Free Flip Book Maker
| | |
| --- | --- |
| Review Date | May 2023 |
| Country | UK |
| Founder/CEO | Beesum |
| Initial Release | 2020 |
| Pricing | Annually, Monthly |
| Free Version | Available |
| Lifetime Deal | Yes |
| LTD Platform | Appsumo |
| Money-Back | 60 Days |
| Support type | Email, Phone call |
| Integrations | N/A |
| Supported Device | Browser |
| Mobile app | Not Available |
| Affiliate Program | Yes |
PROS:
Quick to create
They can be customized to fit specific needs and preferences
Multi-Language Support
CONS:
They may not be suitable for all audiences or purposes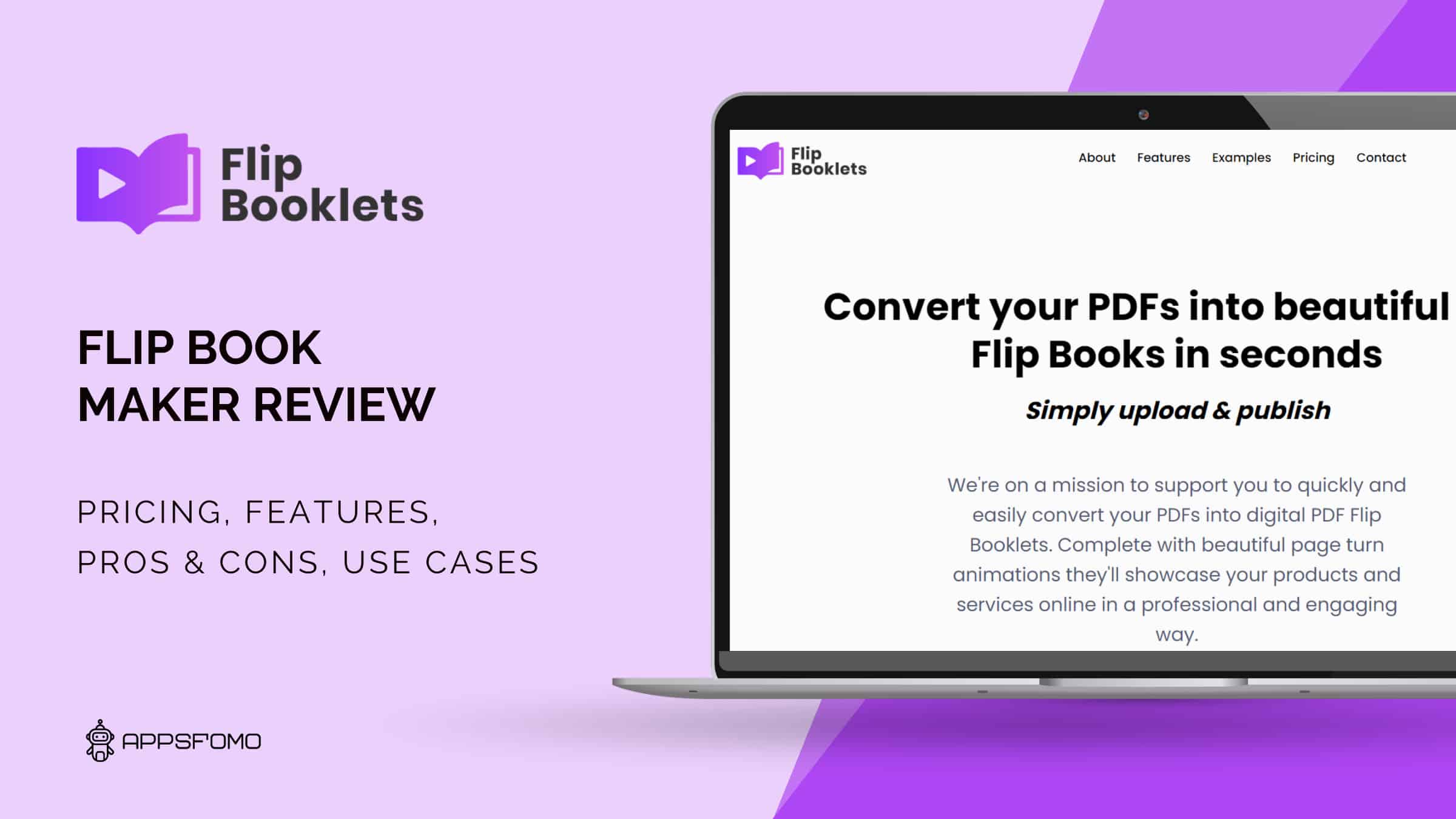 Flip Booklets: Create Engaging Flipbooklets with Free Flip Book Maker