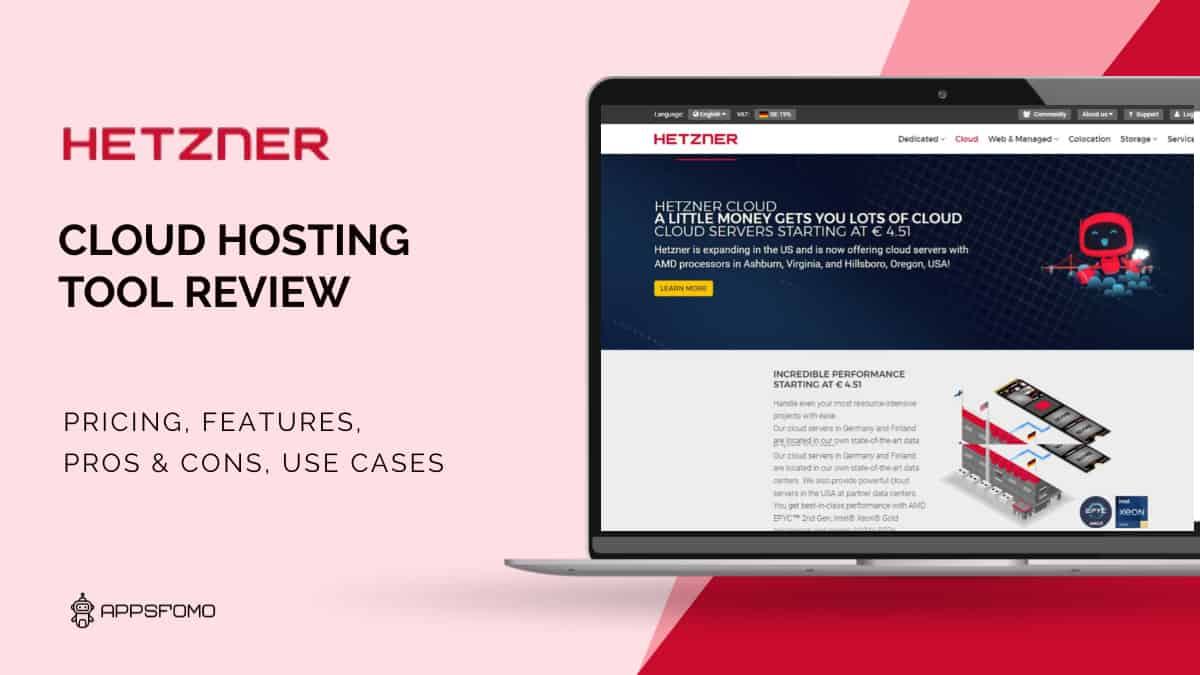 Hetzner Cloud VPS Hosting: Scalable, Redundant, And Cost-Effective
Add to wishlist
Added to wishlist
Removed from wishlist
0
Add to compare
Are you looking for a reliable and cost-effective VPS hosting service? Look no further as we bring to you Hetzner Cloud VPS Hosting. This guide aims to be a comprehensive source of information for everyone interested in HS Cloud VPS Hosting, as we break down its features, pricing, use cases, and much more. In this blog, we will look at the company behind the product, and take a deep dive into its features, unique features, and the pros and cons of the service.


We will also give you insights into the pricing plan and share some use cases in which Hetzner Cloud VPS Hosting can come in handy. So if you are interested in availing of a reliable, optimized, and up-to-date VPS hosting service, read on to find out more!
What Is Hetzner?
Overview
Hetzner Cloud VPS hosting is an affordable and excellent choice for software testing and OS deployment. Hetzner Cloud aims to provide high-performance, reliable VPS hosting that meets the requirements of modern developers, users, and businesses. With Hetzner Cloud, you can use their APIs and PHP SDK to manage your server resource easily.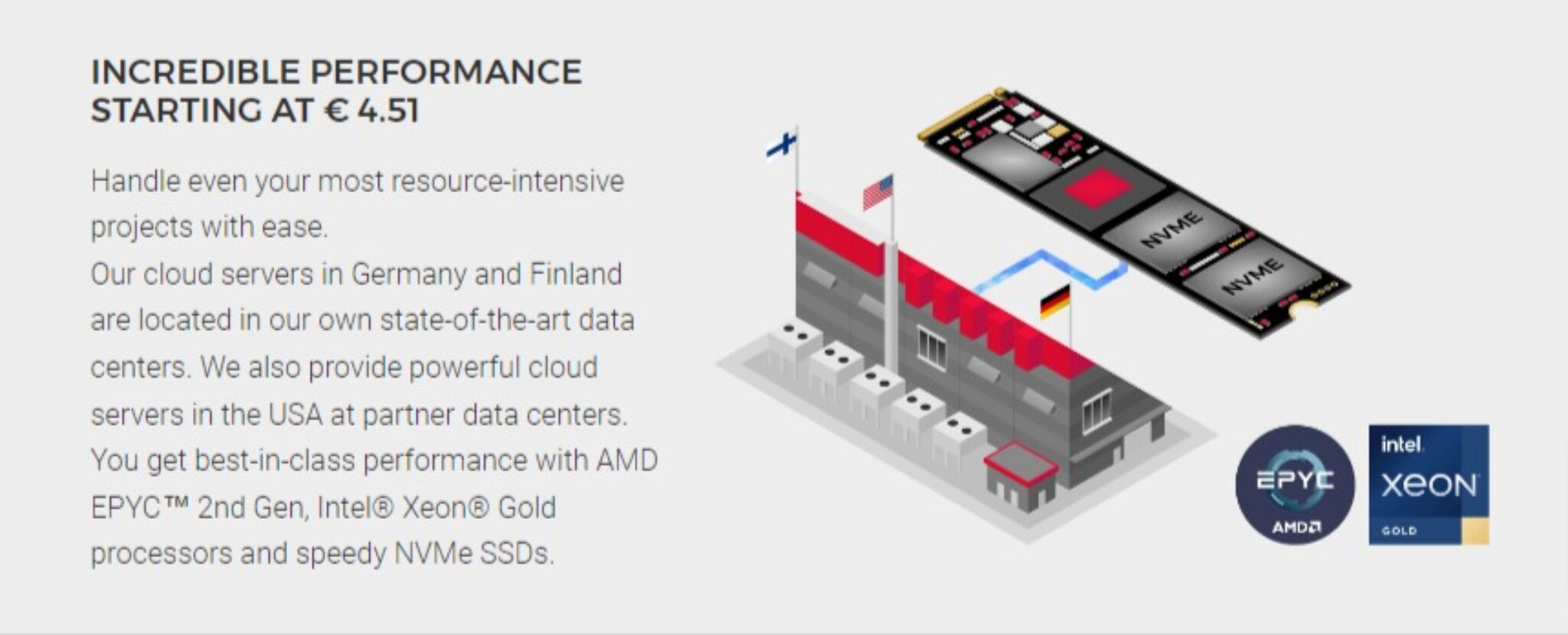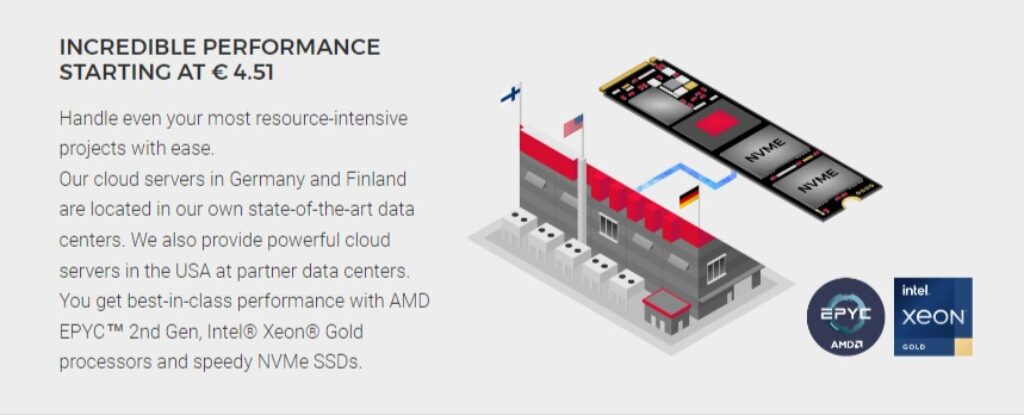 Hetzner Cloud also offers add-on services like load balancing, object storage, and more for scalability. With their flexible pricing and vast range of services, Hetzner cloud hosting can help you achieve your goals in running a great website or app.
Company Details
Hetzner Cloud is a subsidiary of Hetzner, the German hosting company known for low pricing models. Hetzner Cloud offers customers a range of VPS hosting plans and add-on services tailored to meet specific needs. Hetzner's commitment to innovation has led to the development of advanced security features and easy-to-use control panels that put customers in control of their hosting experience. Martin Hetzner, the founder of Hetzner, has been instrumental in guiding the company's growth and ensuring that it remains focused on delivering exceptional service to its customers.
Online Presence
How does Hetzner work?
Basic Features
Hetzner Cloud provides flexible and high-performance VPS hosting plans catered to suit individual business needs. Hetzner Cloud offers pre-built templates and a user-friendly control panel that makes it easy to manage and access your virtual private server instances. The Hetzner Cloud VPS hosting is an ideal cloud-based solution for large enterprises or startups looking for a scalable and cost-effective hosting solution that gives them complete control of their web applications.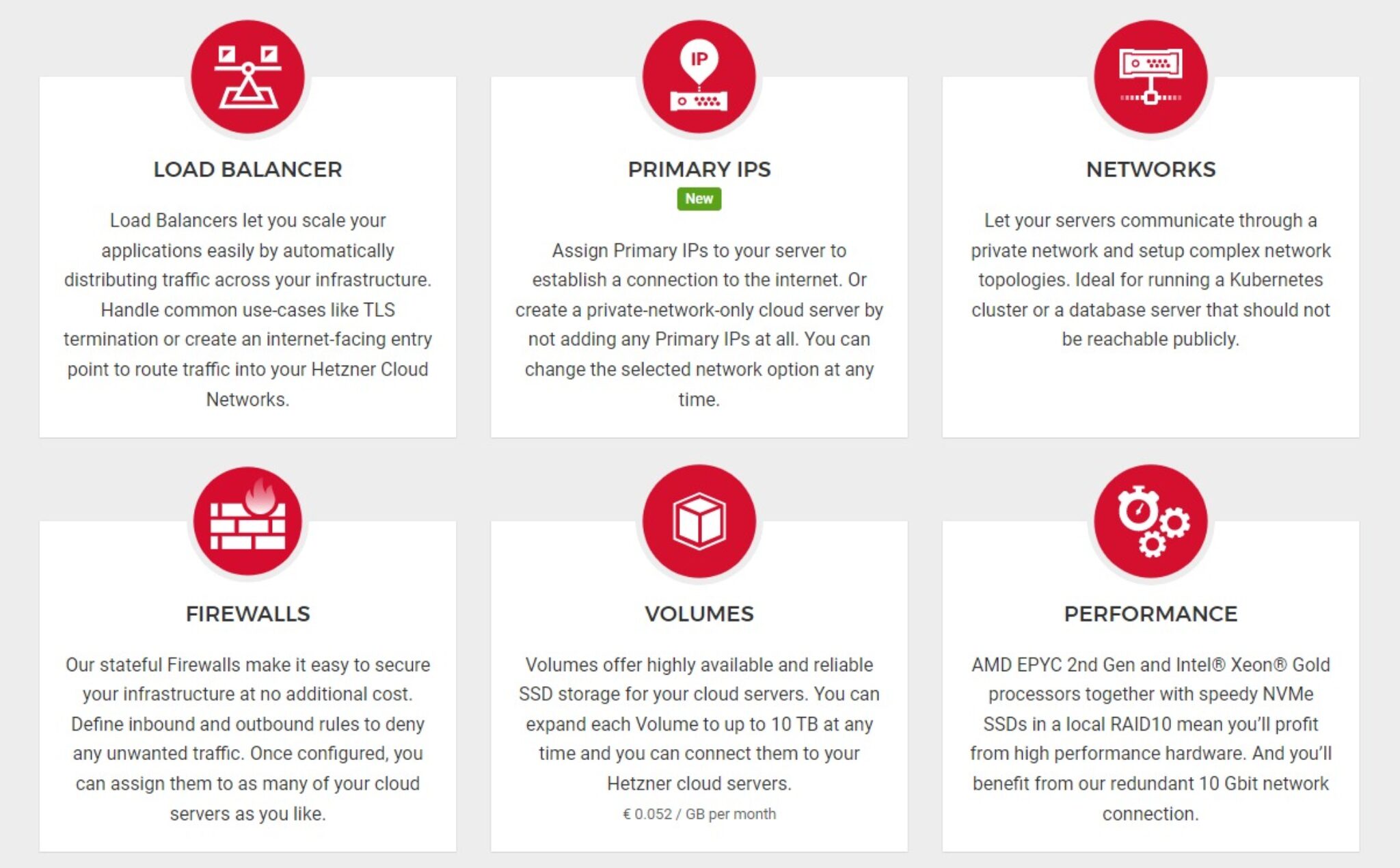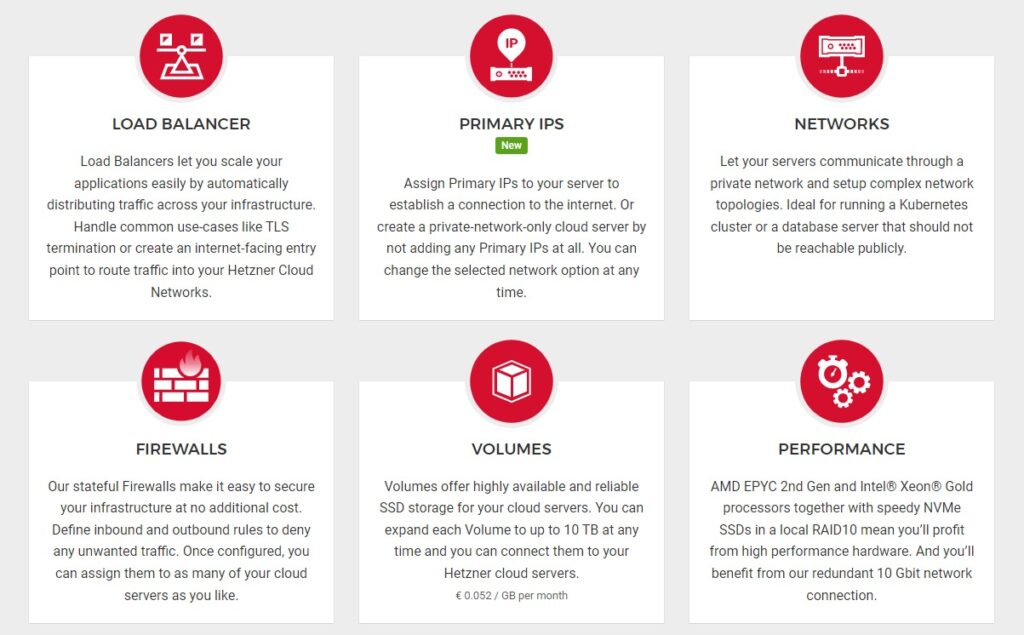 Data Protection
When it comes to data protection, Hetzner Cloud VPS Hosting has got you covered. The host offers a variety of options to ensure that your data is safe and secure at all times. Hetzner also backs up your data on a regular basis. This means that in the event of accidental loss, your data can be easily restored. With these robust data protection options in place, you can rest easy knowing that your data is always safe and secure with Hetzner Cloud VPS Hosting.
Load Balancer
One of the key features of Hetzner Cloud VPS Hosting is its load balancer. This feature provides failover protection and enhanced performance for your website. The load balancer balances the load across multiple servers, ensuring that your website is always available and running smoothly. Hetzner Cloud also offers load balancing and object storage for scalability.
Primary IPS
Hetzner Cloud has got you covered with host offers dedicated firewall ports and intrusion detection systems (IDS/IPS) to help protect your data from unauthorized access. In addition, cloud-based hosting also comes with built-in malware protection and an anti-spyware service.
Firewalls
Firewalls are designed to protect your data from unauthorized access and to help keep your site running smoothly. In addition to providing protection against unauthorized access, firewalls can also help to prevent malicious attacks from taking down your website. Hetzner Cloud VPS hosting is a reliable and secure hosting solution that can help to safeguard your online presence.
Networks
Hetzner Cloud VPS Hosting has excellent network performance. The company offers a wide range of networks to choose from, including high-speed and low-latency connections. This ensures that your website or application will run smoothly and without interruption.
Performance
When it comes to cloud VPS hosting, Hetzner Cloud is a top performer. Their VPS hosting solutions offer high performance and reliability, ensuring that your website or application runs smoothly and efficiently. One of Hetzner Cloud's standout features is its user-friendly control panel, which makes it easy for you to manage your VPS instances. Additionally, their VPS instances are easy to scale and come with load balancing and object storage options for added flexibility and scalability.
How is Hetzner different from other Cloud Hosting Tools?
Unique Features
Hetzner Cloud VPS hosting offers a unique range of features that makes it a perfect choice for high-performance needs, scalability, reliability, and cost-effectiveness. With dedicated CPU cores, it gives you the freedom to choose the exact kind of processing power that you need. From a custom-built infrastructure to a powerful API and an easy-to-use console, Hetzner Cloud stands out from the crowd.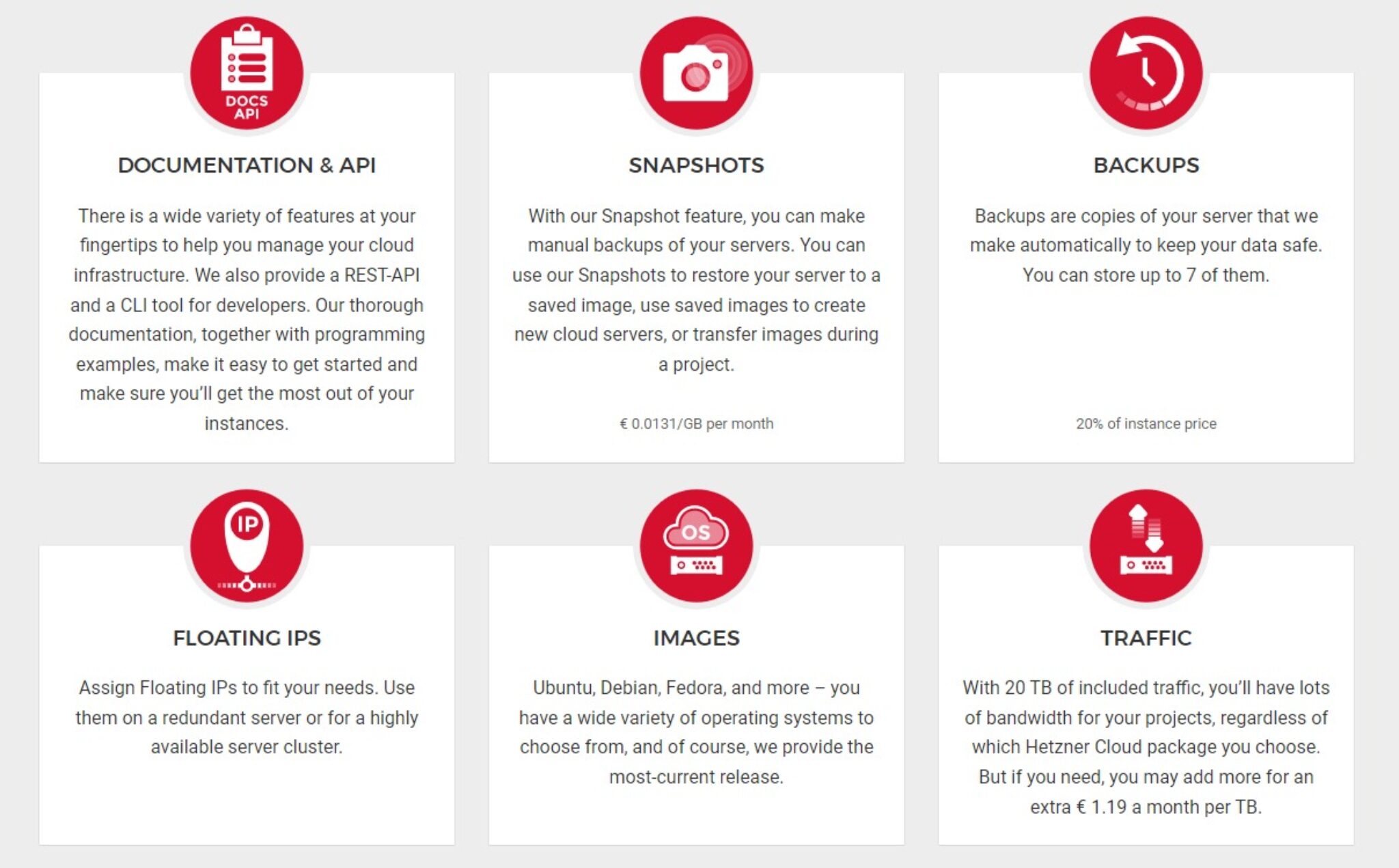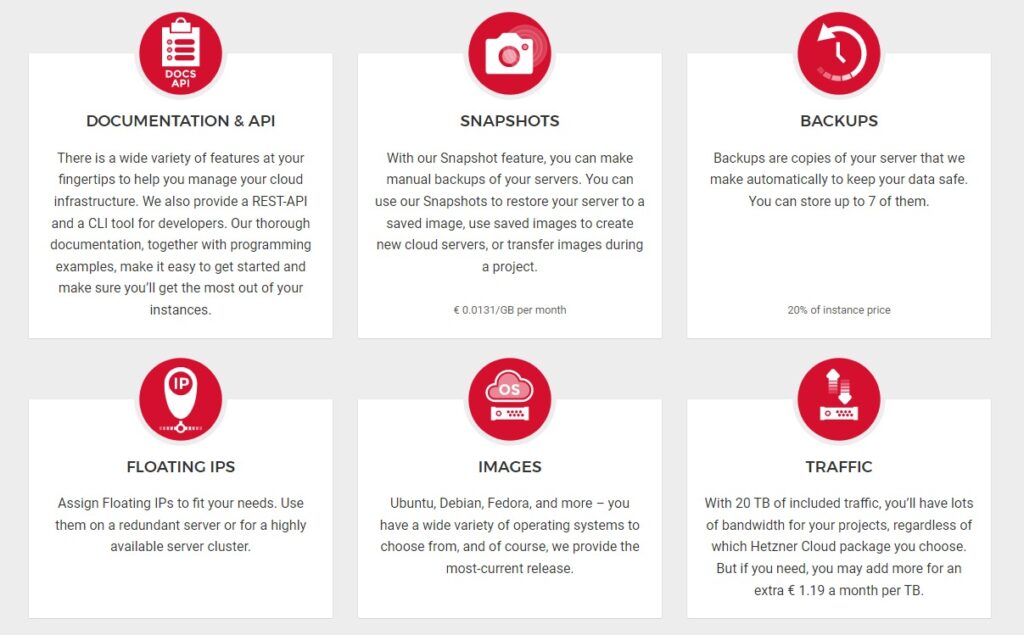 Volumes
One of the unique features of Hetzner Cloud VPS hosting is the availability of Volumes, which offer highly reliable and scalable SSD storage for your cloud servers. With Volumes, you can easily expand your storage capacity up to 10 TB at any time and connect them to your Hetzner cloud servers. By utilizing Volumes, you can ensure that your cloud applications have access to fast and reliable storage, allowing for optimal performance and uptime.
Documentation and API
Hetzner Cloud VPS hosting has its excellent documentation and API. The Hetznercloud-java client is a simple Java client that enables easy integration with the Hetzner Cloud API. Moreover, the PHP Hetzner Cloud SDK is available with its API documentation. With its robust documentation and API, Hetzner Cloud VPS hosting offers a flexible and powerful platform that is ideal for developers looking to create innovative and effective hosting solutions.
Snapshots
With this Snapshots feature, you can make manual backups of your servers, providing you with an extra layer of protection in case of data loss. Snapshots allow you to save a copy of your entire server, including all data and software, at a specific point in time. You can use our Snapshots to restore your server to a saved image or use saved images to create new cloud servers. This makes it easy to duplicate your server or move it to a different location without having to set up everything from scratch.
Floating IPS
This innovative feature allows you to move your VPS between multiple servers without losing any data. This is especially useful for businesses or websites that require high availability and uptime. With floating IPS, you can easily switch between servers for maintenance or upgrades without experiencing any downtime.
DDoS Protection
With DDoS protection options, which are specifically designed to meet the needs of businesses of all sizes. Whether you are operating a small website or a large-scale e-commerce platform, Hetzner offers a range of solutions to help protect your business against DDoS attacks. Hetzner also provides DDoS protection for its dedicated server services, ensuring that your business remains secure and protected no matter what type of hosting solution you choose.
Why Choose Hetzner?
Use Cases and Benefits
Startups: Hetzner is a German hosting company that provides affordable virtual private servers (VPS). One of the most notable use cases for Hetzner Cloud VPS hosting is its suitability for startups.
Small & large business owners: One of the major use cases for Hetzner Cloud VPS Hosting is for small and large business owners who are looking for an affordable virtual server solution.
Agencies: One such use case is agencies, who often require hosting solutions that can handle multiple client sites with ease.
Pricing Plans
Monthly Pricing and Annual Pricing
Hetzner offers a variety of pricing plans for its services.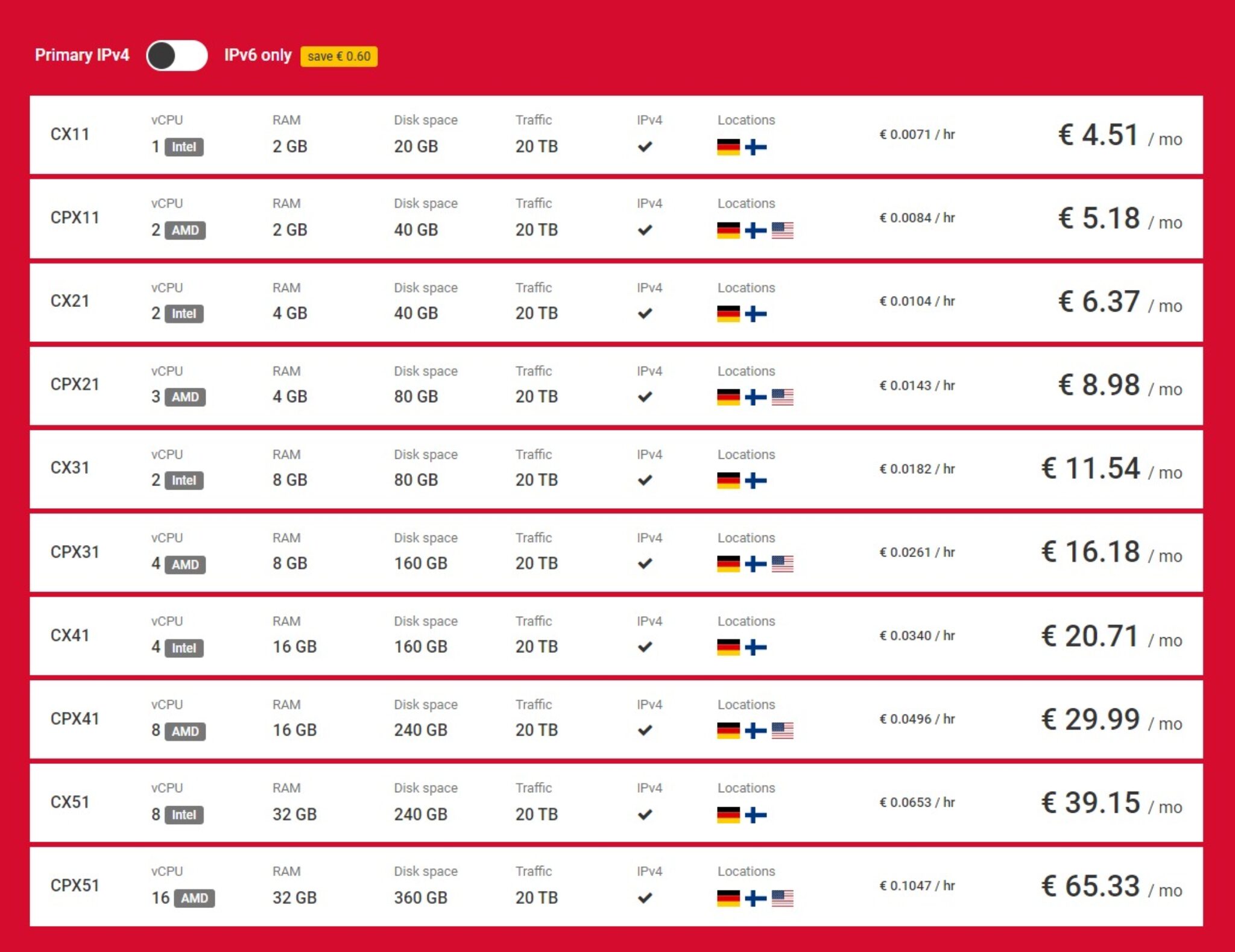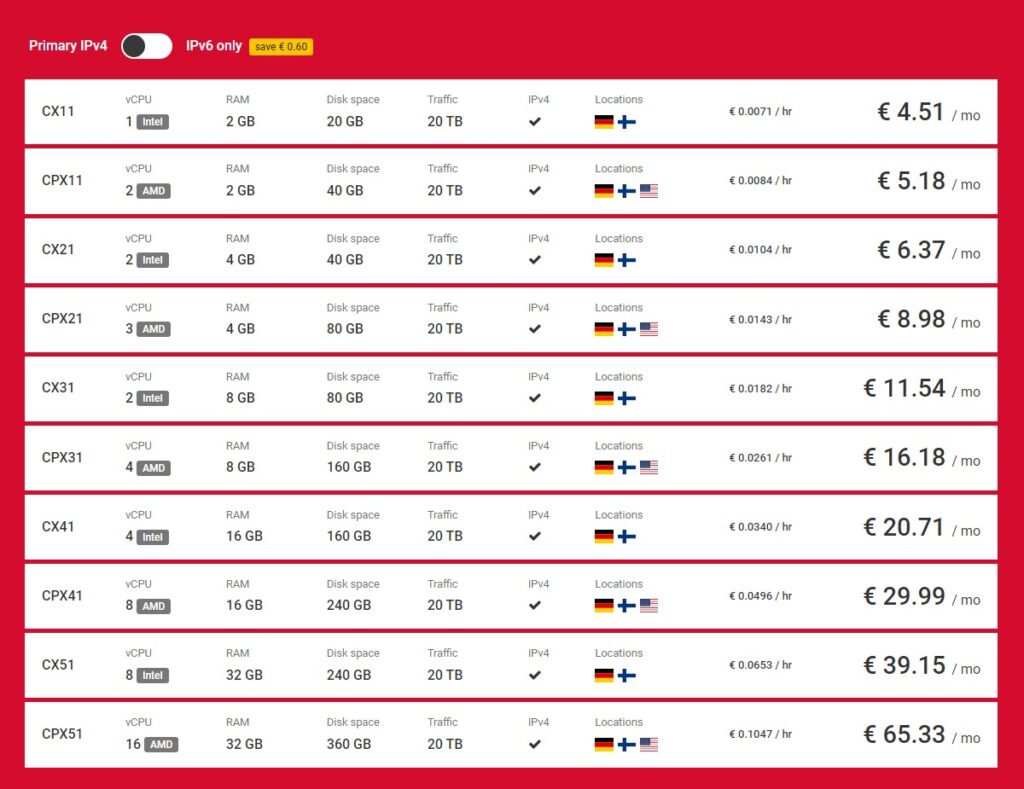 Support
Technical Support, Knowledge Base, Roadmaps, Changelogs
Alternatives
Similar Apps
Hetzner Cloud is a well-known and affordable Virtual Private Server (VPS) provider, but there are also other great alternatives. Some of the popular competitors to Hetzner Cloud include Hyperhost, Hostinger, and IBrave. Each of these platforms has its unique set of features and functionalities that cater to different hosting needs. While Hetzner Cloud is an excellent VPS provider, it's worth exploring other options to find the best fit for your business.
HyperHost is a cloud-based alternative to traditional software like WordPress and Shopify. It offers a variety of add-ons such as a blog builder, eCommerce platform, and CRM, all designed to provide users with superior performance and more advanced features compared to these platforms.
Hostinger offers a wide range of server options and a robust control panel, making it a great choice for small businesses and entrepreneurs who are looking for a cost-effective solution. Hostinger is packed with features and offers a good balance of affordability and reliability.
IBrave is a cloud-based alternative to traditional VPS providers like Hetzner Cloud. It offers users everything from dedicated servers to virtual private networks (VPNs). IBrave also has an excellent support team and can help you with anything from setting up your server to resolving any technical issues.
Final Verdict
Is Hetzner right for You?
When it comes to VPS hosting, Hetzner Cloud stands out with its unique features and competitive pricing. From data protection to performance, Hetzner Cloud offers a robust range of features that cater to various business needs. Additionally, there are several unique features that set them apart from the competition, such as volumes, snapshots, and DDoS protection. However, like any other product, there are both advantages and disadvantages to using Hetzner Cloud VPS hosting. To learn more about Hetzner Cloud VPS hosting and whether it's the right choice for you, sign up today.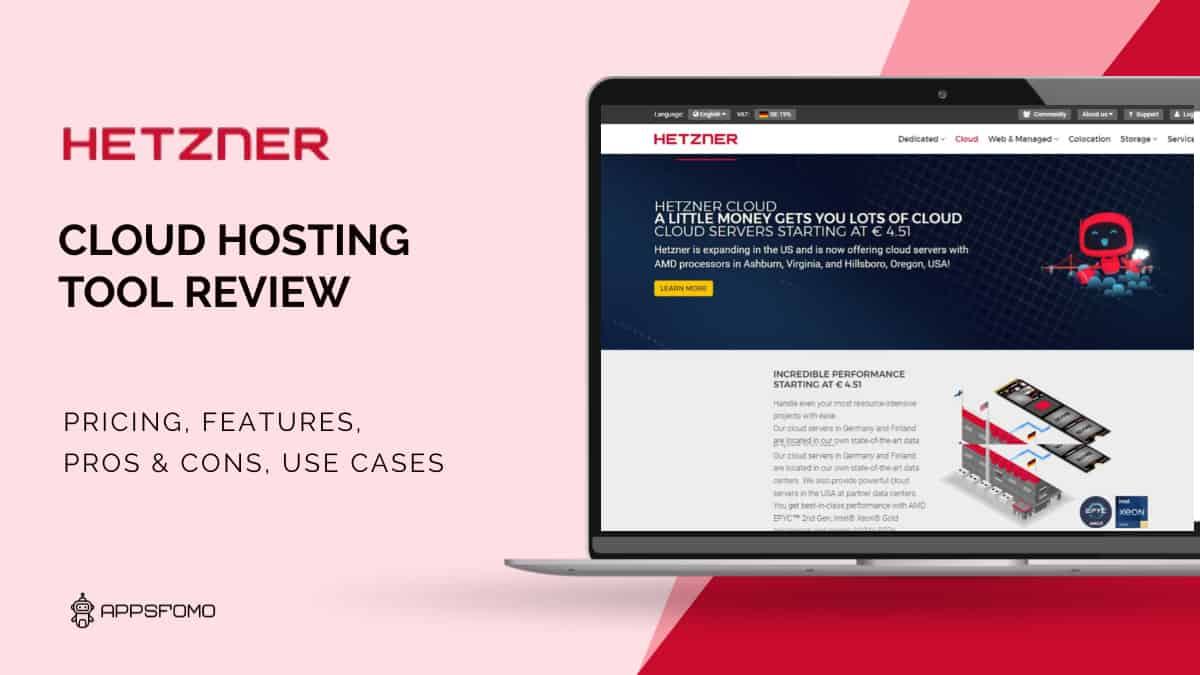 Specification:
Hetzner Cloud VPS Hosting: Scalable, Redundant, And Cost-Effective
| | |
| --- | --- |
| Review Date | March 2023 |
| Company | Hetzner Online GmbH |
| Country | Europe |
| Initial Release | 1997 |
| Pricing | Monthly payment, Monthly Subscription |
| Free Version | Not Available |
| Lifetime Deal | Yes |
| LTD Platform | own website |
| Money-Back | 14 Days |
| Support type | Emails, Help center |
| Integrations | Yes |
| Supported Device | Browser, Web Based |
| Mobile app | Not Available |
| Affiliate Program | No |
PROS:
Free SSL certificates with all plans
Wide scope of hosting options and services
cPanel and Plesk are accessible in some of their packages
CONS:
No website builder
Data centers in Finland and Germany only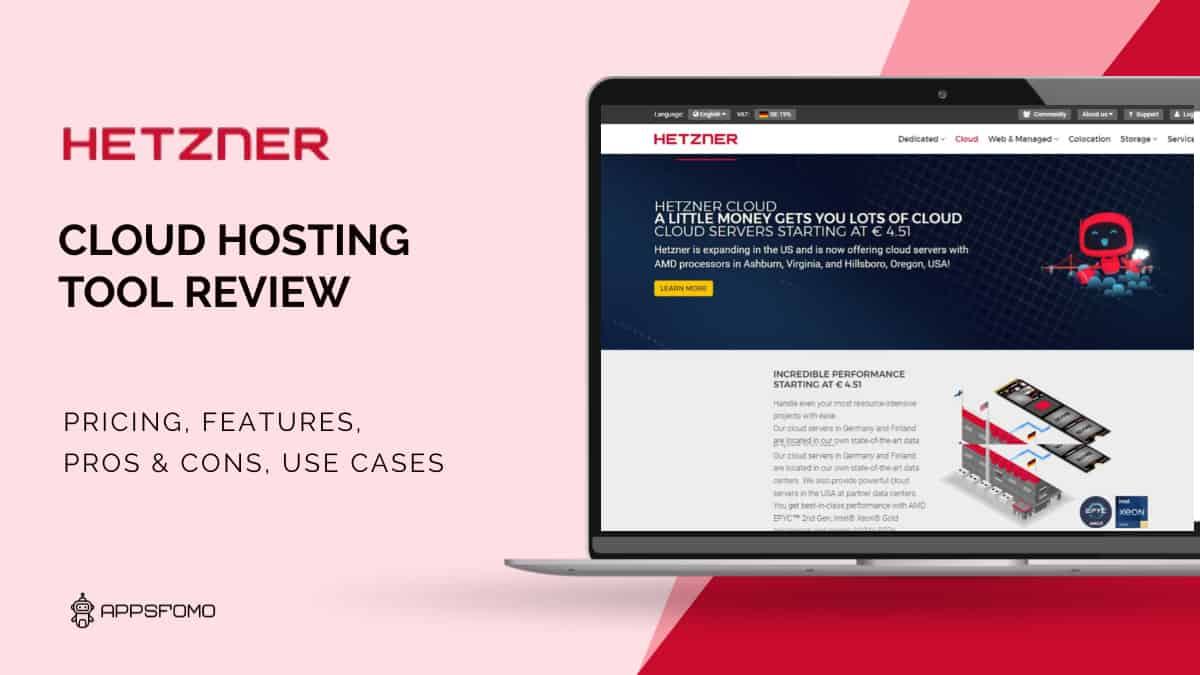 Hetzner Cloud VPS Hosting: Scalable, Redundant, And Cost-Effective