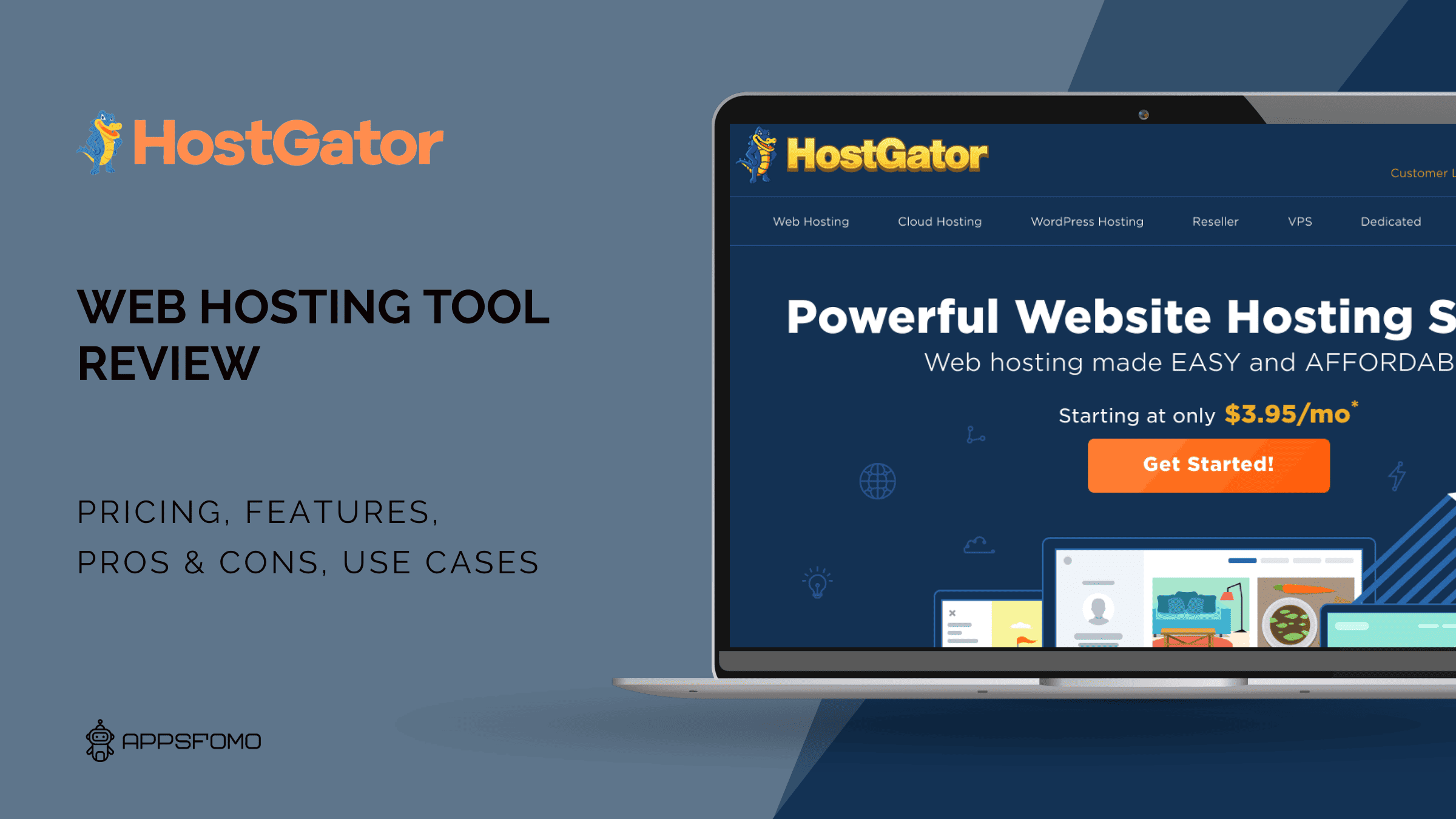 Recommended
HostGator web hosting: The Reliable Web Hosting Solution with Flexible Plans
Add to wishlist
Added to wishlist
Removed from wishlist
0
Add to compare
Are you looking for a reliable web hosting solution that offers flexible plans? Look no further than HostGator. Whether you're a blogger, a small business owner, or an enterprise-level company, HostGator has the perfect plan to suit your needs. In this blog post, we will discuss what HostGator is and why it's the perfect web hosting solution for every website. We'll go over all of its features and benefits.
So if you're ready to take your website to the next level with HostGator, keep reading!
What Is HostGator
Overview
HostGator is one of the most popular web hosting providers today, offering a variety of solutions for businesses and individuals alike. With plans that cater to shared hosting, VPS hosting, dedicated servers, and more, HostGator has something for every type of website.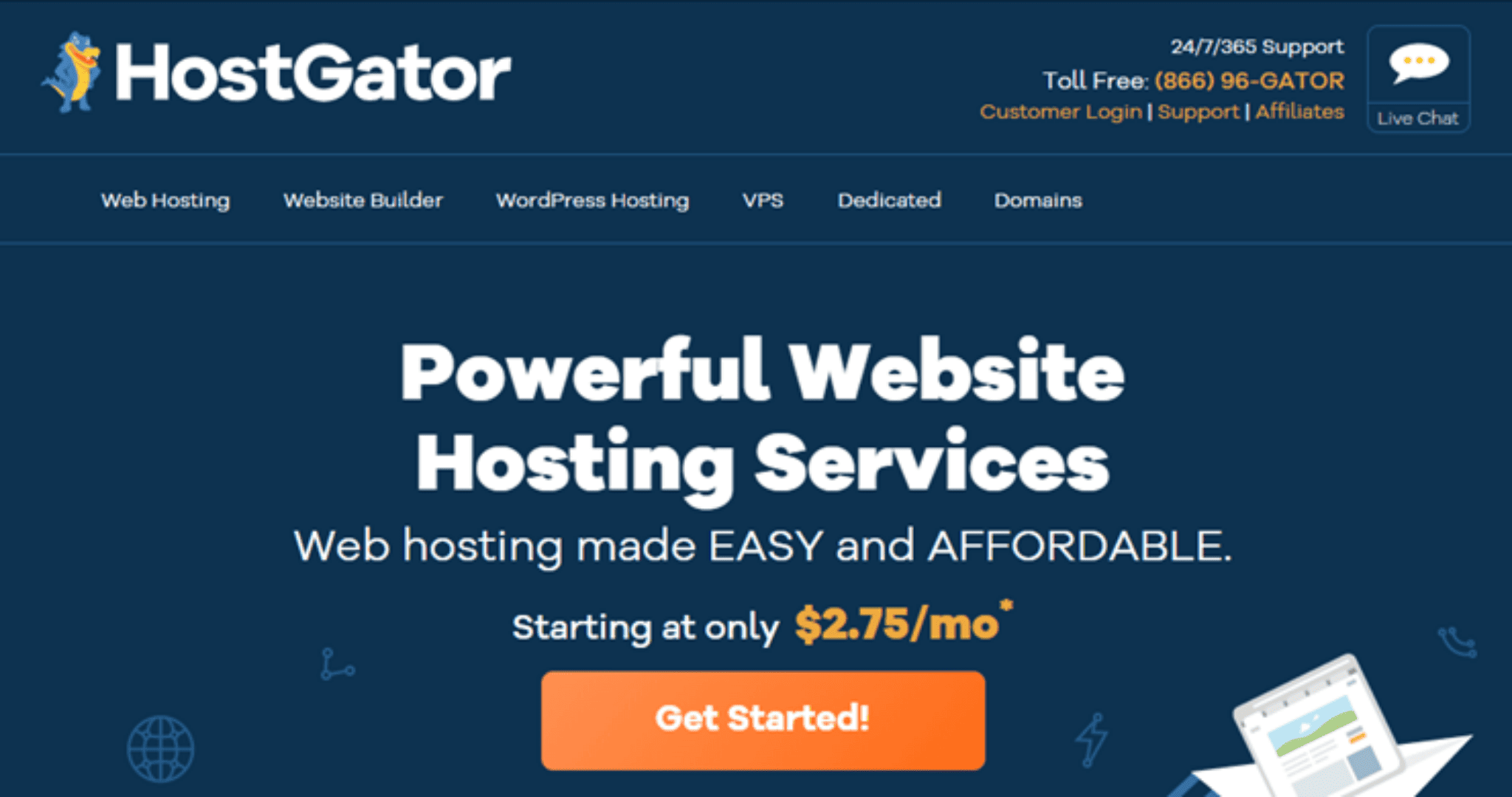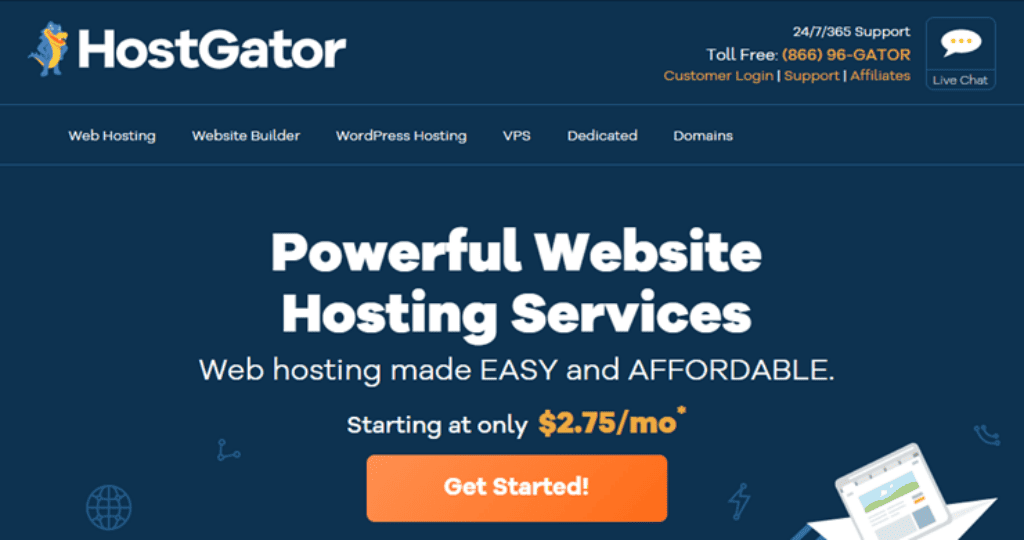 HostGator is an excellent web hosting service that offers various powerful tools, including a terrific website builder for bloggers and small businesses.
Company Details
HostGator, a Newfold Company, is a leading provider of shared, reseller, VPS & dedicated web hosting. Staffed by web pros who know more than a thing or two about building your perfect site, HostGator is the one-stop shop for all your hosting needs.

It was privately held and based in Houston, Texas. The company was founded in 2002 by current President and CEO Brent Oxley, who started the company from his dorm room at Florida Atlantic University. Since then, HostGator has grown from a small hosting
company with just three servers into a world-leading and industry-recognized hosting provider with over 7,000 servers under management.

In 2008, HostGator was recognized by Inc. Magazine as one of the fastest-growing private companies in America. According to Inc. Magazine, HostGator, is the 21st fastest-growing private company in America, the second fastest-growing private company in the "business services" sector, and the fastest-growing private company in Texas.

Online Presence
HostGator Web Hosting services
Different web hosting services
Linux Shared Hosting
Small businesses and personal websites require a reliable web hosting service that offers maximum value for their money. HostGator's Linux Shared Hosting is recommended for anyone or any business, that is just starting out and experts low to medium traffic on their website. It is also recommended for businesses that do not store, collect or share any critical data.
Maximize the performance of your website through our shared Linux hosting plans that come with a varnish cache enabled. With just a single click, install web applications like WordPress, Magento, Drupal, and more. Our powerful and intuitive Control Panel makes it easy for you to effortlessly manage your website hosting.
HostGator offers flexible plans so you can choose the right level of support and resources for your website's needs.
Windows Shared Hosting
When it comes to web hosting, Windows Shared Hosting is a popular choice for businesses that use ASP.NET or Microsoft SQL Server. HostGator understands the needs of these businesses and offers Windows Shared Hosting plans that come with unlimited disk space and bandwidth. Additionally, customers can take advantage of free website-building tools provided by HostGator to create professional-looking websites without any technical expertise.
Manage your Windows shared hosting and applications on a single server with Plesk Onyx 17.5.
With three different levels of hosting plans available, customers can choose the one that fits their needs and budget best. And if there are any issues, HostGator's 24/7 customer support is always on hand to help.
Open Source Web Hosting
Open-source web hosting is an excellent option for websites that require content management systems like WordPress or Joomla. HostGator's open-source web hosting plans cater to the needs of such websites, offering a wide range of scripts and applications to install.
With unlimited disk space and bandwidth along with free domain registration, it's an affordable solution for businesses looking to host their website. HostGator's customer support is available 24/7 to help customers with any issues they encounter.
In addition, their flexible billing periods allow you to choose the right level of support and resources for your website's needs. Overall, choosing HostGator's open-source web hosting plan is a smart choice if you're looking for efficient and reliable web hosting services.
HostGator Web Key Features
Why choose Hostgator Web Hosting?
Unlimited Storage and Unmetered Bandwidth
As your website grows and you add more content, you'll need a web hosting provider that can accommodate the increased storage requirements. This is where HostGator's unlimited storage option comes in handy. With this feature, you won't have to worry about running out of disk space as your website expands.
Additionally, with unmetered bandwidth, your website will be able to handle a high volume of traffic without any additional charges or limitations. These features make HostGator an excellent choice for businesses or individuals looking for a scalable web hosting solution that can grow with their needs.
99.9% Uptime Guarantee
Ensuring that your website is always accessible to visitors is crucial, and HostGator understands this. That's why they offer a 99.9% uptime guarantee which means that your website will experience minimal downtime. This will help you avoid any potential loss of traffic or revenue, giving you peace of mind that your website is always up and running.
Furthermore, in case you face any technical issues, HostGator provides 24/7 customer support to assist you with resolving them quickly. Their flexible plans also allow you to choose the right hosting solution for your specific needs and budget, making HostGator a reliable web hosting provider with excellent features and benefits.
User-Friendly Website Builder
Creating a professional-looking website can be a daunting task, especially for those who lack technical expertise. However, with HostGator's user-friendly website builder, designing your website is easier than ever before. The drag-and-drop functionality and customizable templates make it simple to create a stunning website without the need for coding skills.
In addition to its ease of use, HostGator's website builder includes essential features such as SEO optimization and mobile responsiveness to ensure your website performs well on search engines and all devices. With various themes to choose from, and customizable colors and layouts, adding images and text has never been easier.
Free Migration
Switching hosting providers can be a daunting task, especially when you have an existing website that needs to be moved. However, HostGator makes it easy for you with its free migration service. HostGator's technical team handles the entire migration process, ensuring that all your data is transferred smoothly without any downtime or loss of data.
With HostGator's free migration service, you can switch to their reliable web hosting solution without worrying about the technical details of website migration.
Flexible Billing Periods
HostGator's flexible billing periods are one of the many features that make them a top choice for web hosting. Whether you prefer monthly or annual billing, HostGator offers plans suited to your needs. Monthly plans are great for those who want to test out the service before committing to a longer term, while annual plans offer discounts and cost savings for those who plan on using the service long-term.
Domain Registration
Securing your online presence with domain registration is essential for building a credible website. HostGator offers a variety of domain extensions such as .com, .net, and .org to help you choose the right one for your business needs. With flexible plans, HostGator's domain registration process is straightforward and affordable.
You can also transfer your existing domain to HostGator for free and manage everything in one place with their user-friendly domain management tools. Whether you're starting a new website or looking to expand your online presence, HostGator's domain registration services make it easy to get started and build the foundation for your online success.
SSL Certificate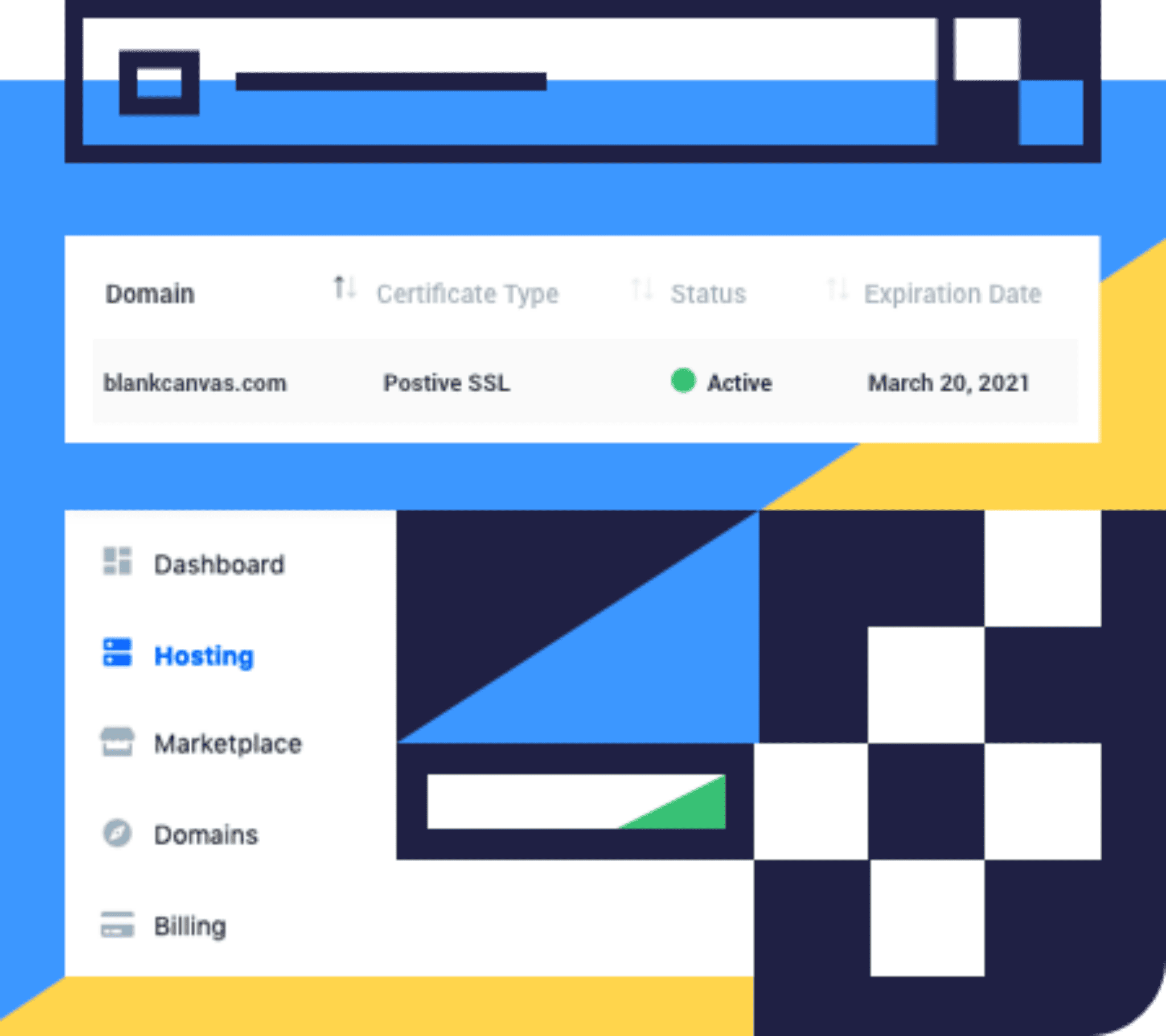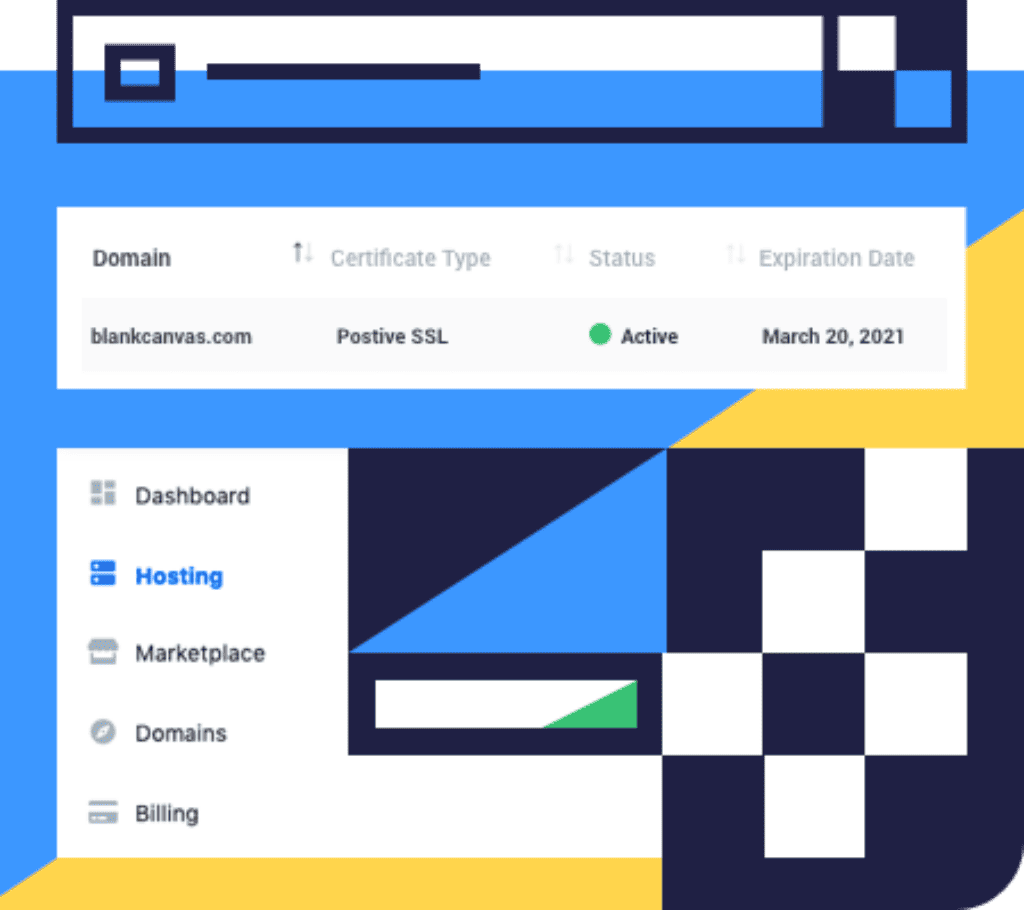 An SSL certificate is a crucial aspect of website security, playing a significant role in protecting your online presence. With an SSL certificate, you can create a secure and encrypted connection between your web server and the user's browser. This security feature not only improves user trust but also boosts SEO rankings.
HostGator offers free SSL certificates with all their hosting plans, making it easy for you to secure your website. Installing these certificates is simple, and you can enjoy the added benefit of up to a $10,000 warranty against any potential security breaches.
Professional Email and more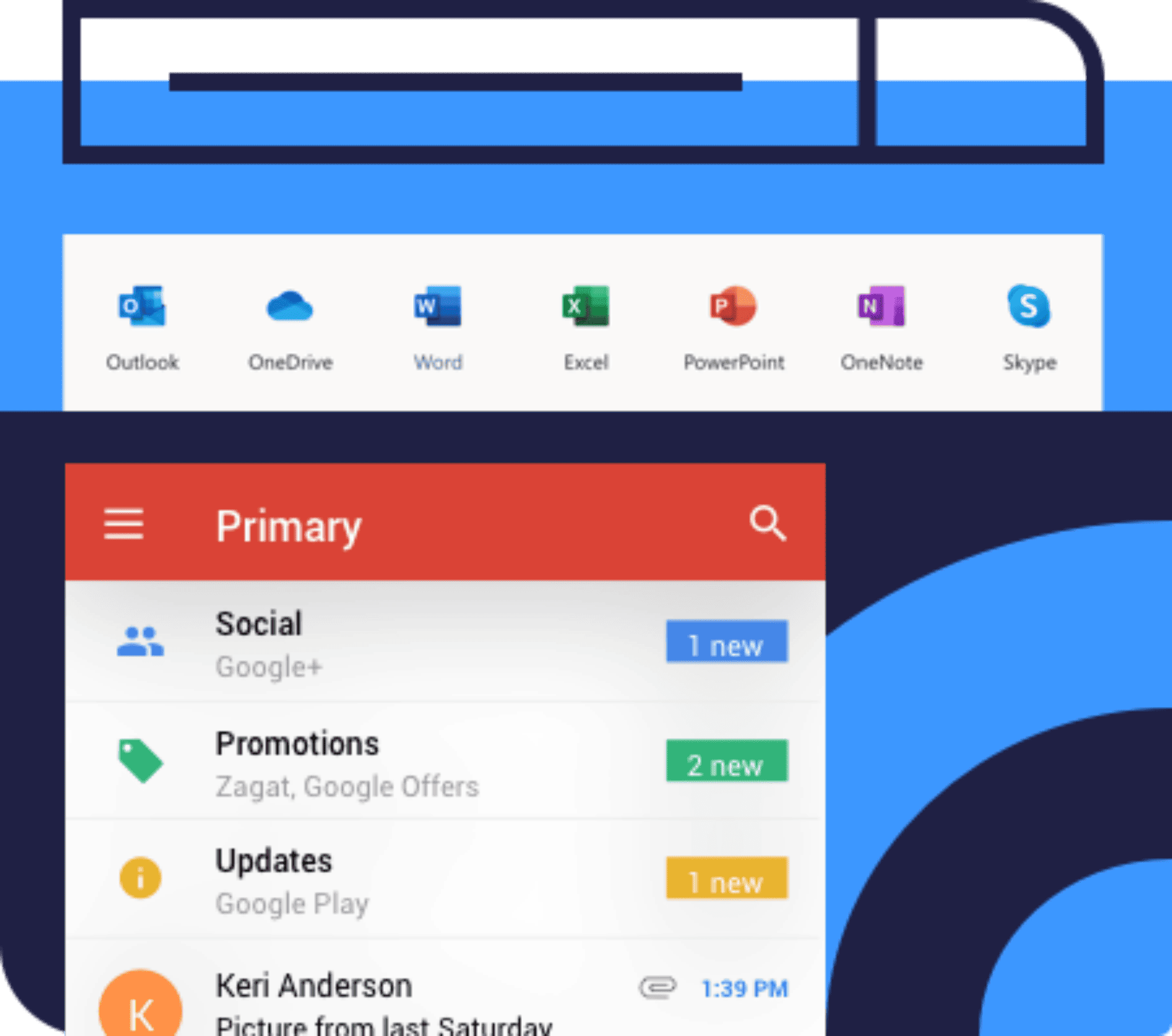 There's a whole mess of productivity tools so you can connect, organize, and get things done.
Streamline team collaboration effortlessly by incorporating Google Workspace into your hosting package.
Daily Backups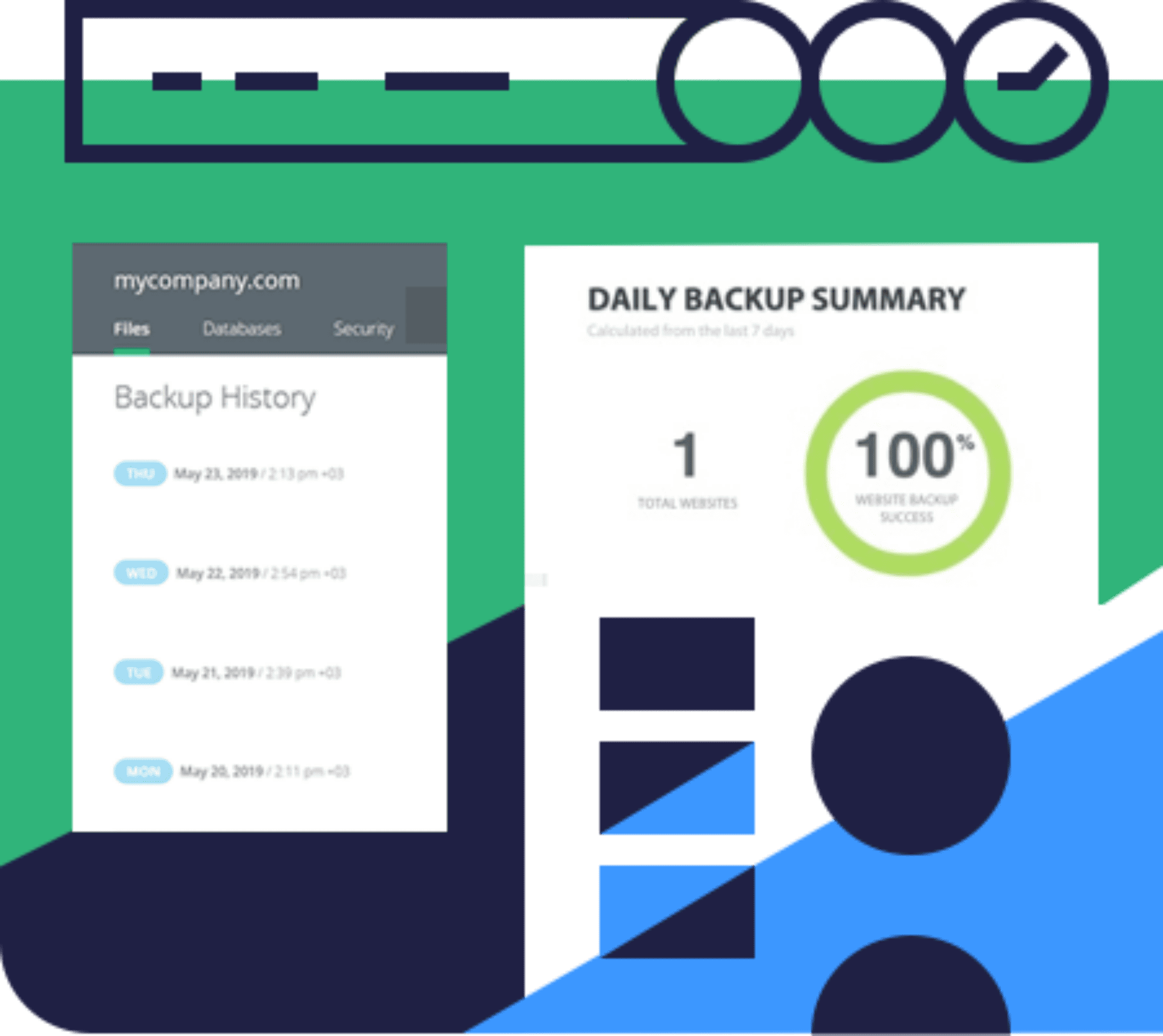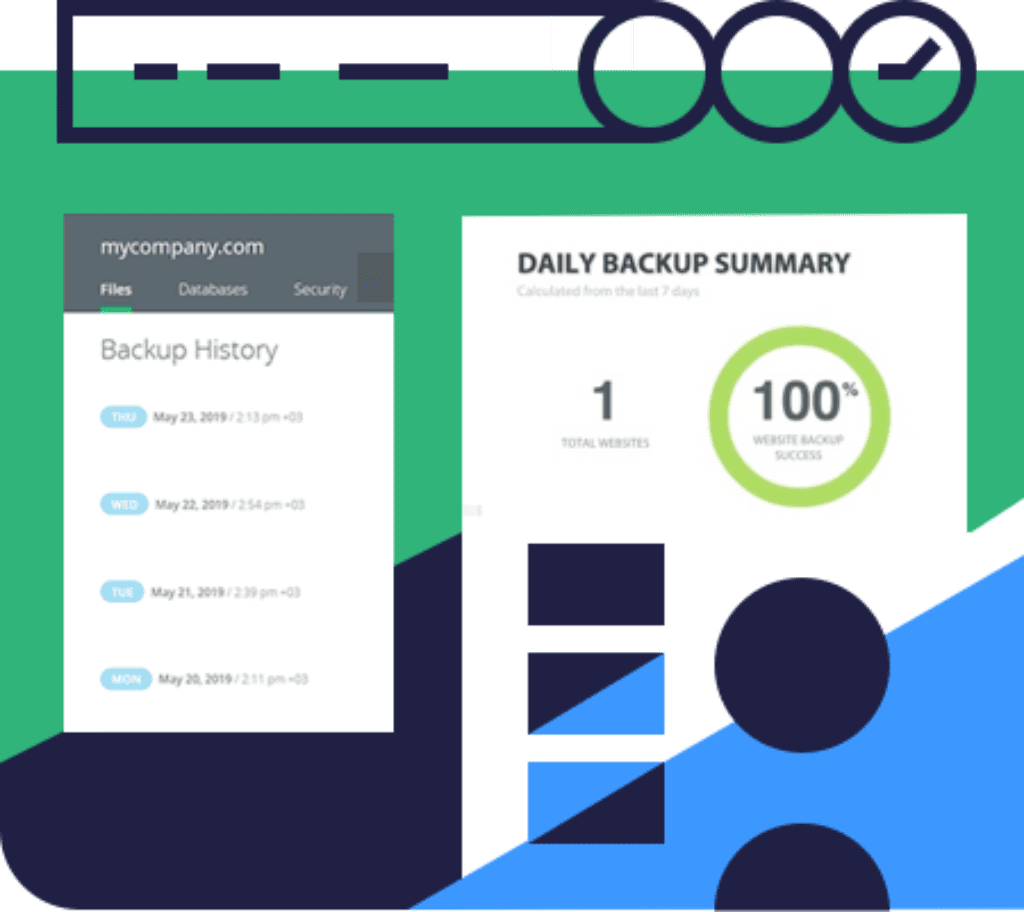 Insert CodeGuard. CodeGuard protects your website with daily, automatic backups you can access at any time. That way you can worry less about crashes and more about customers.
One-click installs
Installing popular applications such as WordPress, Joomla, and Drupal can be time-consuming and require extensive technical knowledge. That's where HostGator's one-click installs come in. This feature allows users to quickly set up a website or blog without any hassle. With one click, users can install their preferred application and start creating content immediately.
HostGator offers a broad range of one-click installs for various types of applications, including e-commerce solutions and blogging platforms, making it an ideal solution for both business owners and bloggers alike. Additionally, the feature is included in HostGator's hosting plans at no extra cost, providing great value for money.
SEO Tools
You get easy-to-follow insights and analytics to help improve your search rankings to boost traffic.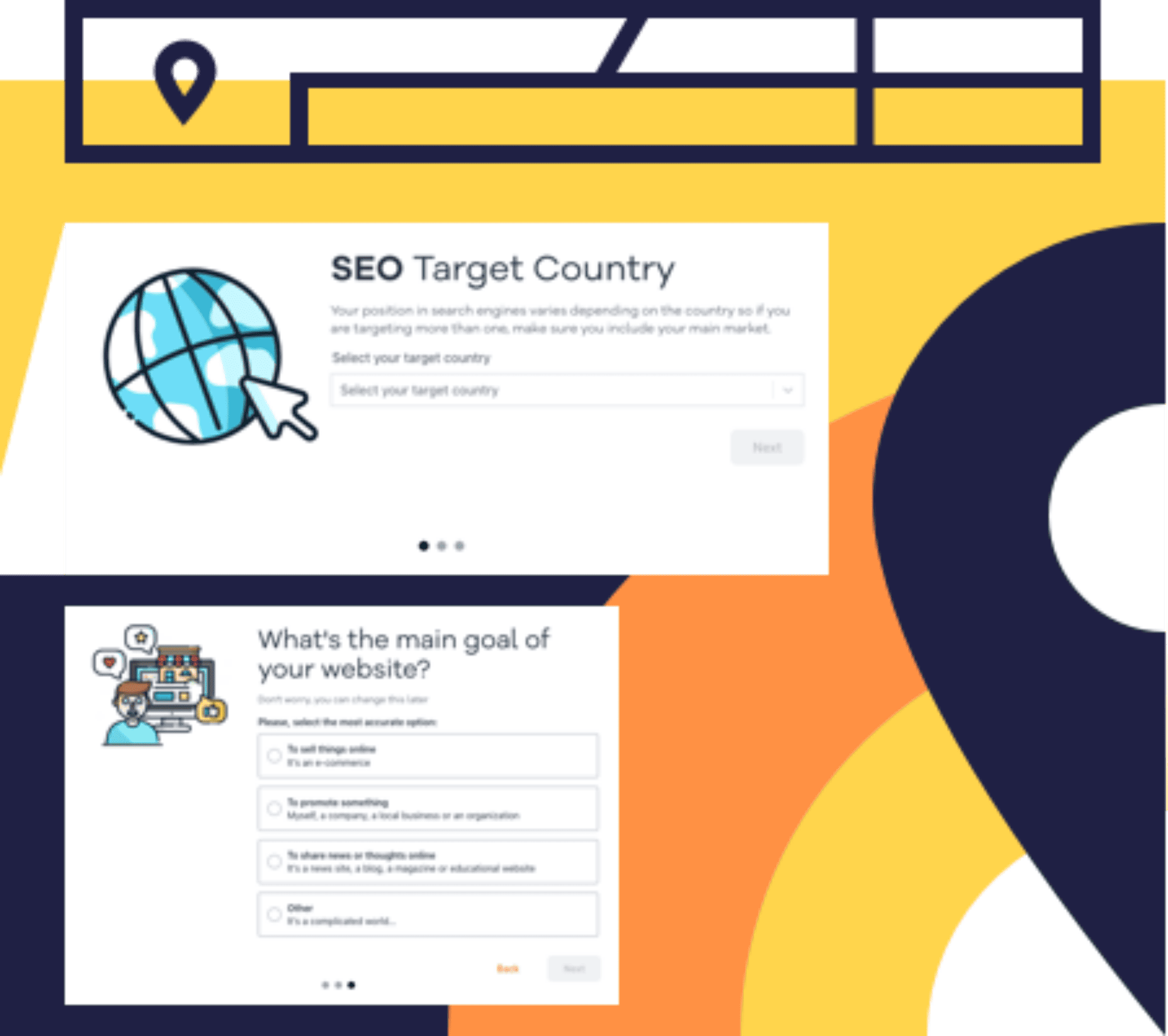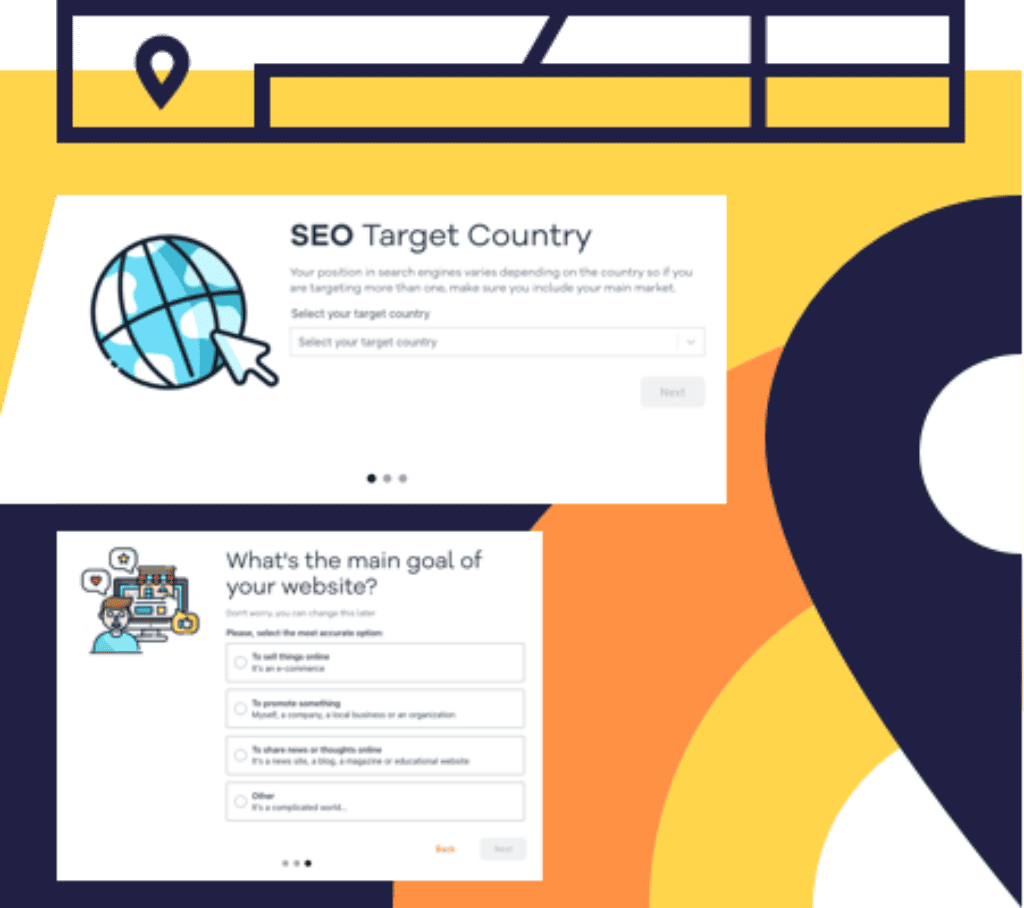 Why choose Shared Hosting?
Need for Shared hosting
Shared hosting means you are using space on a server that is also utilized by other websites, with each user getting a shared amount of bandwidth.
Shared Hosting allows you to start your online journey by offering you the right resources that help you build an online presence and reduce the cost for you. 
Shared website hosting thus becomes an economical and effective hosting option for businesses that are just starting or those that do not have a lot of traffic or critical data.
Pricing Plans
Business Pricing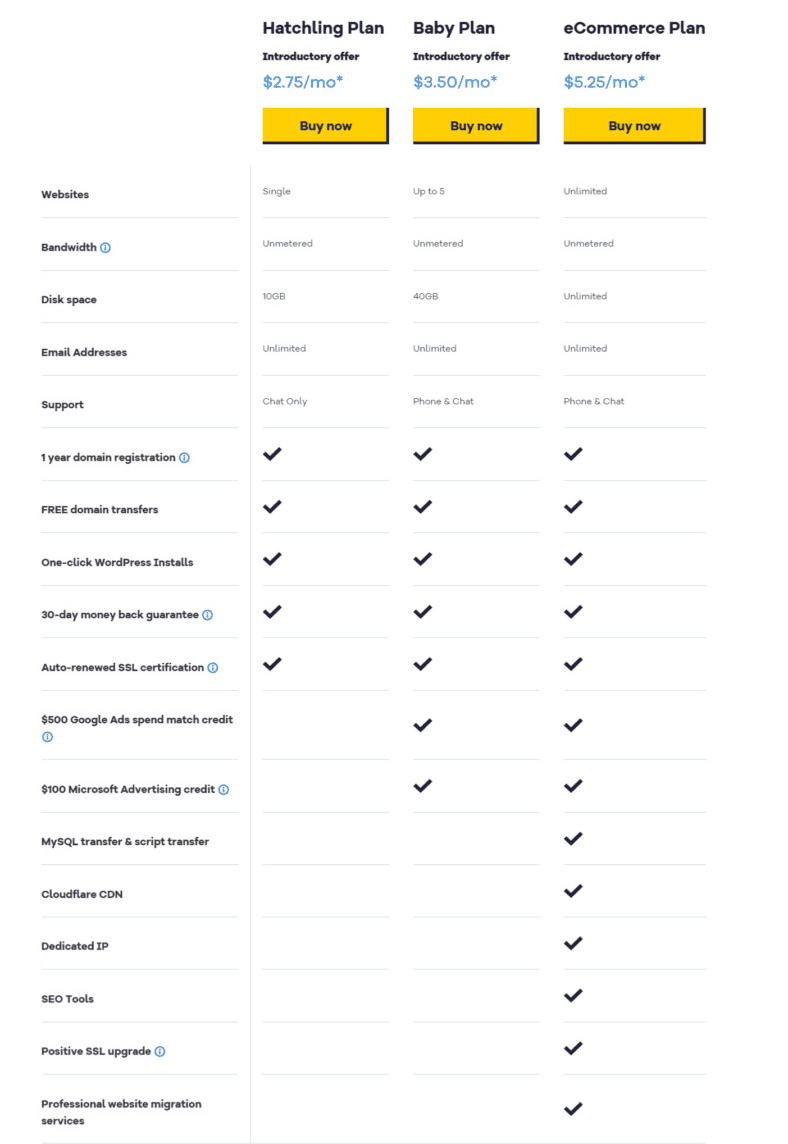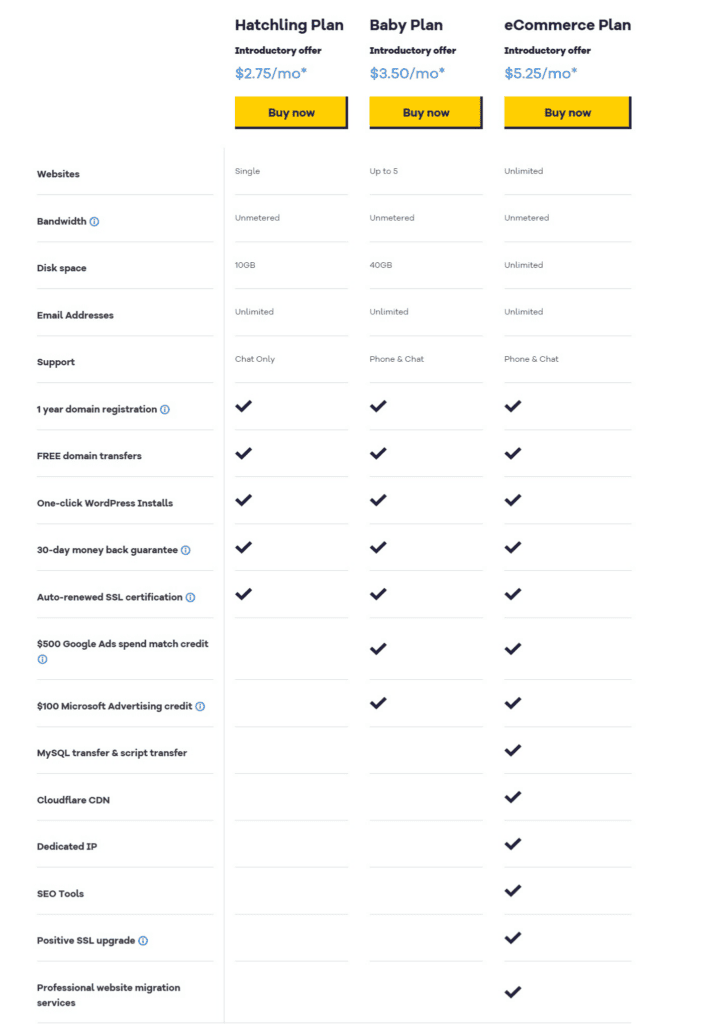 Support
Technical Support, Knowledge Base, Roadmaps, Changelogs
Offers Email, Phone, Live Chat, and Ticketing support
Blog support for more tips.
Alternatives
Similar Apps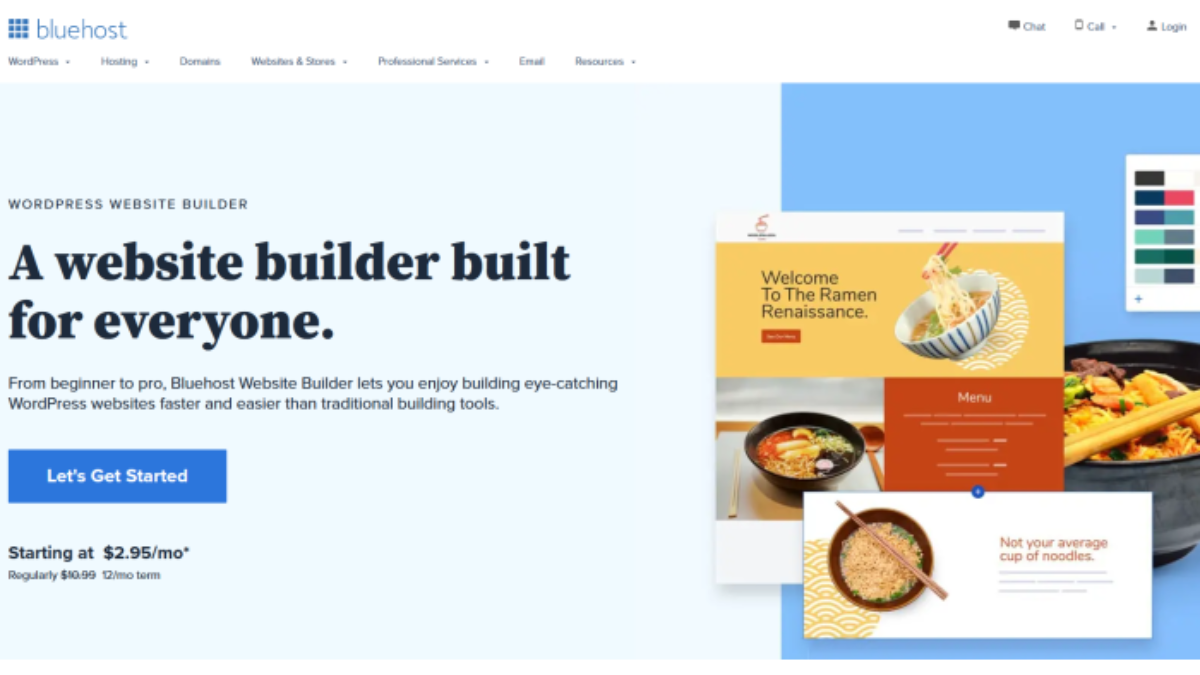 Bluehost is Website building tool that offers managed hosting, dedicated hosting, templates, analytics, and more.
Tech-enabled website and vulnerability management service that helps businesses manage server health checks, WordPress staging and more.
At Hostinger, you have the option to select from a range of web hosting-related services, including Domain Registration, Cloud Hosting, Email Hosting, SSL Certificates, and LiteSpeed Servers.
Final Verdict
Is Hostgator Right for You?
HostGator is an all-in-one web hosting solution that offers flexible plans with a variety of features and benefits.
It also provides excellent customer support with award-winning service. Choose from Linux Shared Hosting, Windows Shared Hosting, or Open Source Web Hosting plans depending on your requirements. If you are looking for a reliable web hosting solution that is affordable and packed with features, HostGator is the way to go. Check out our website for more information on pricing plans and discounts.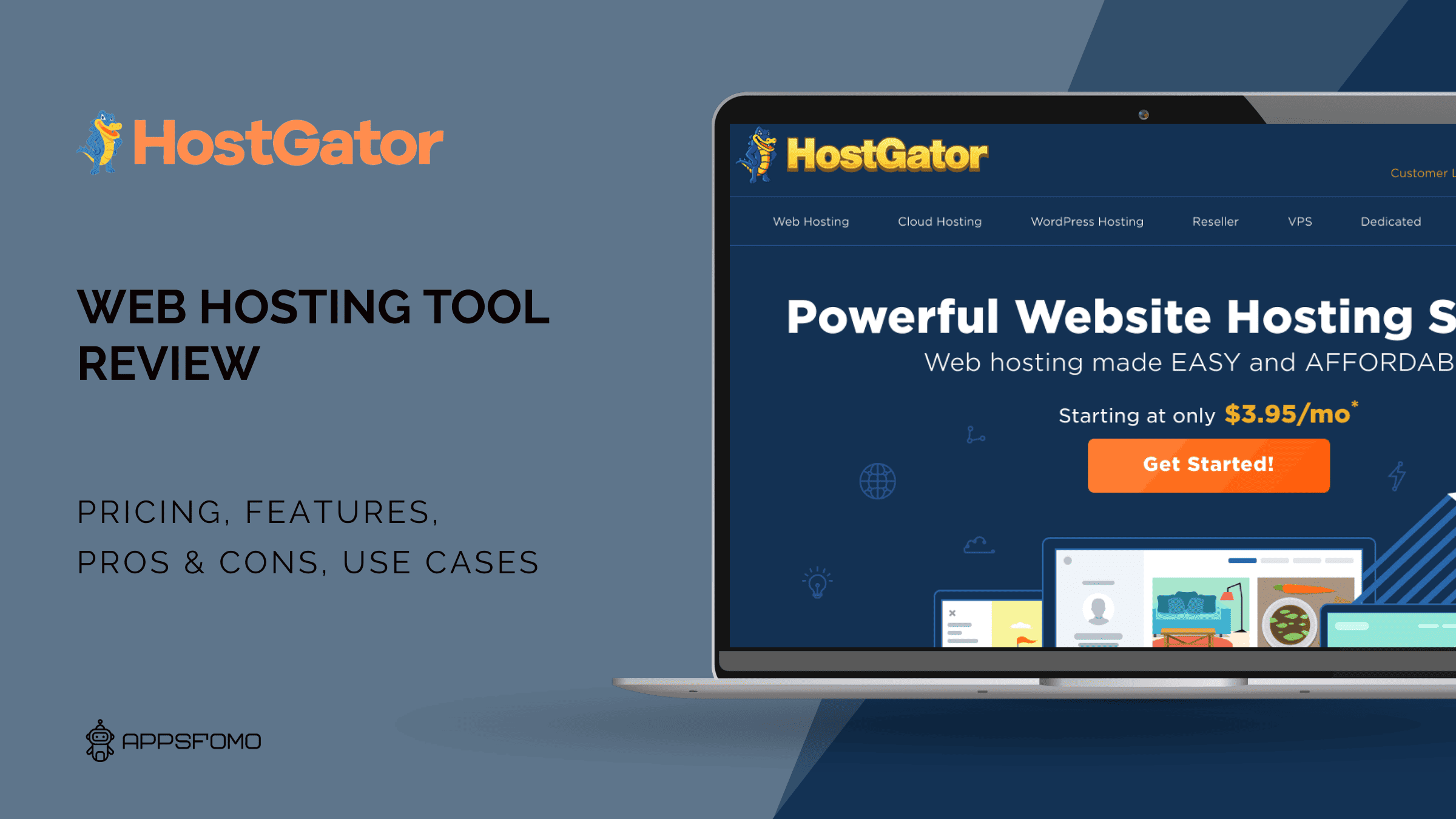 Specification:
HostGator web hosting: The Reliable Web Hosting Solution with Flexible Plans
| | |
| --- | --- |
| Review Date | May 2023 |
| Company | Hostgator |
| Country | USA |
| Initial Release | 2002 |
| Pricing | Monthly |
| Free Version | Not Available |
| Lifetime Deal | No |
| Support type | Emails, Live Chat, Phone call |
| Integrations | Yes |
| Mobile app | Not Available |
| Affiliate Program | Yes |
PROS:
Familiar and easy-to-use cPanel control panel
Highly stable and reliable web hosting
Fast website loading time
Affordable prices.
Useful site-building software and e-commerce tools
Helpful, 24/7 customer service
Outstanding uptime
CONS:
Free security tools are limited
Servers only in the US
Not all plans have a Windows Server option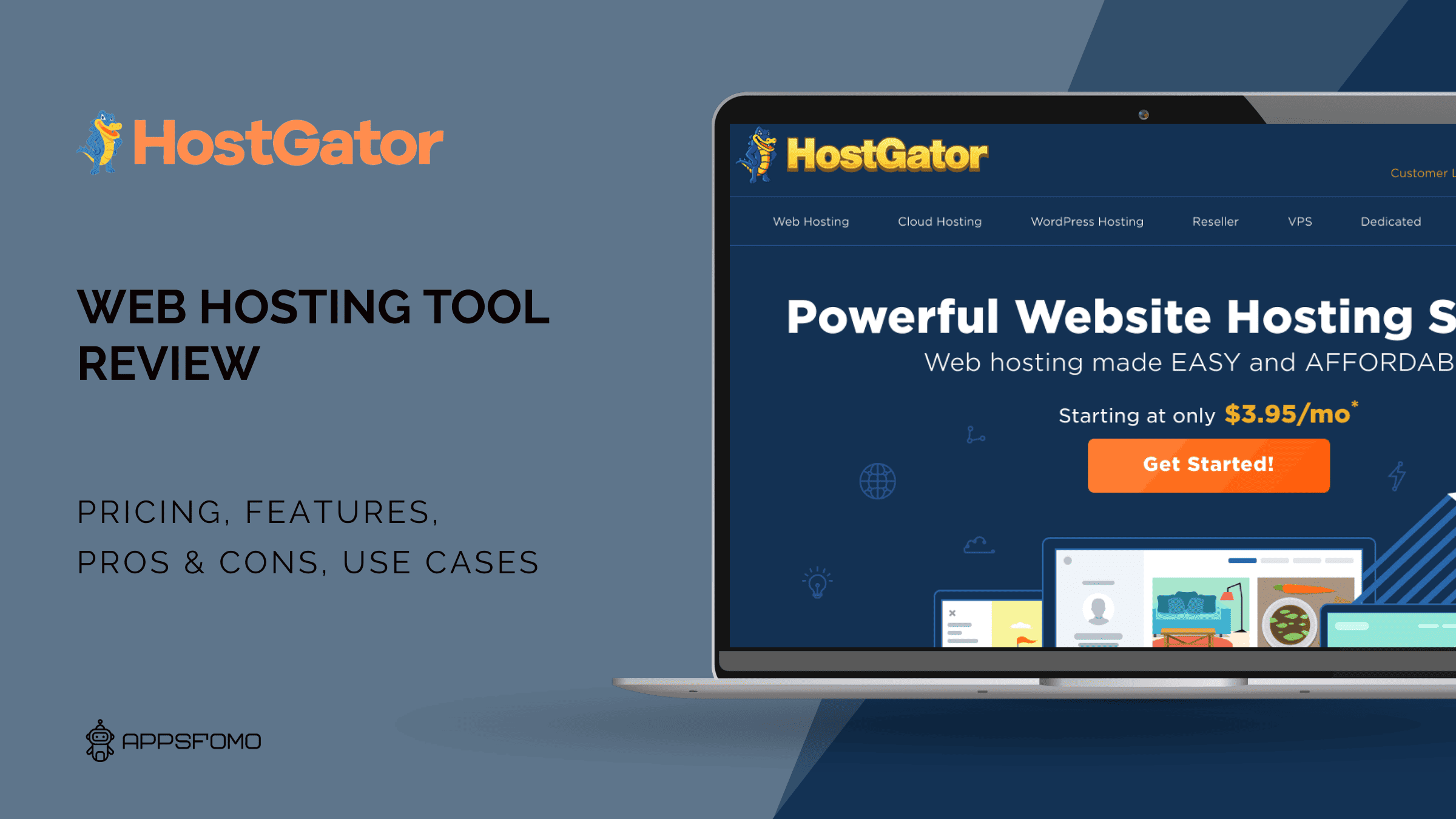 HostGator web hosting: The Reliable Web Hosting Solution with Flexible Plans