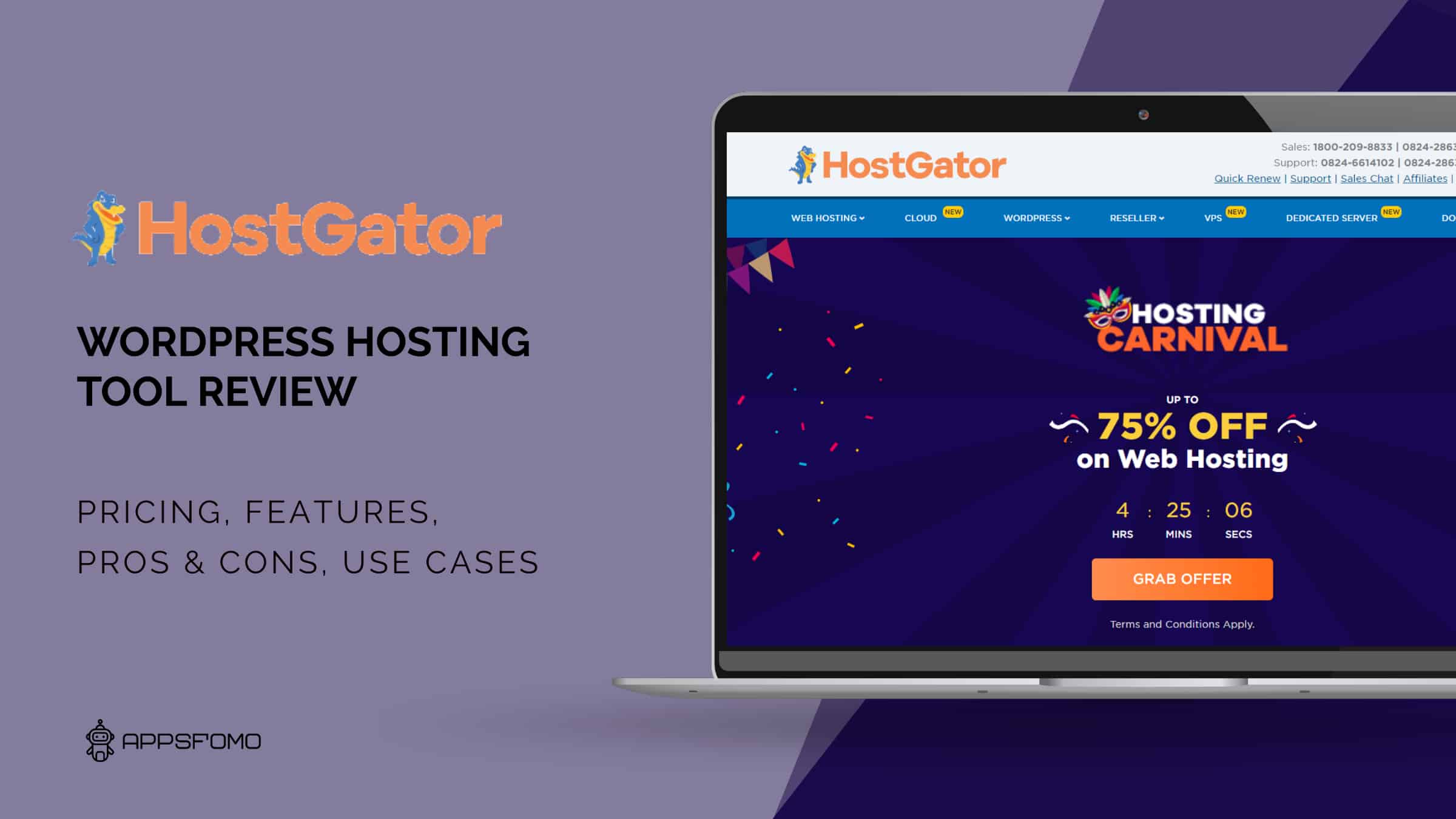 Recommended
HostGator WordPress Hosting: Easy and Reliable Solution for WordPress
Add to wishlist
Added to wishlist
Removed from wishlist
0
Add to compare
Are you looking for a reliable and easy-to-use WordPress hosting solution? Look no further than HostGator!
HostGator has grown to become one of the most trusted names in web hosting. With their user-friendly interface and top-notch customer support, they make installing and managing your WordPress website a breeze. In this blog, we'll dive into the features that make HostGator stand out from the crowd, including caching and CDN, security and backups, servers and traffic load, control panel, WordPress themes, domain registration, transfer, and much more. We'll also provide pricing information and use cases to help you determine if HostGator is the right choice for your website. Plus, we'll take a look at some of their top competitors like Bluehost, DreamHost, and Hostwinds.
Get ready to take your website to the next level with HostGator!
What is HostGator?
Overview
HostGator is a web hosting company that offers a wide range of services, including WordPress hosting, cloud hosting, VPS, dedicated servers, domain registration and transfer, CodeGuard, SiteLock, SSL certificates, and more. With over 2 million websites hosted on their platform, HostGator has become one of the most trusted names in the industry. Their easy-to-use interface and top-notch customer support make managing your website a breeze.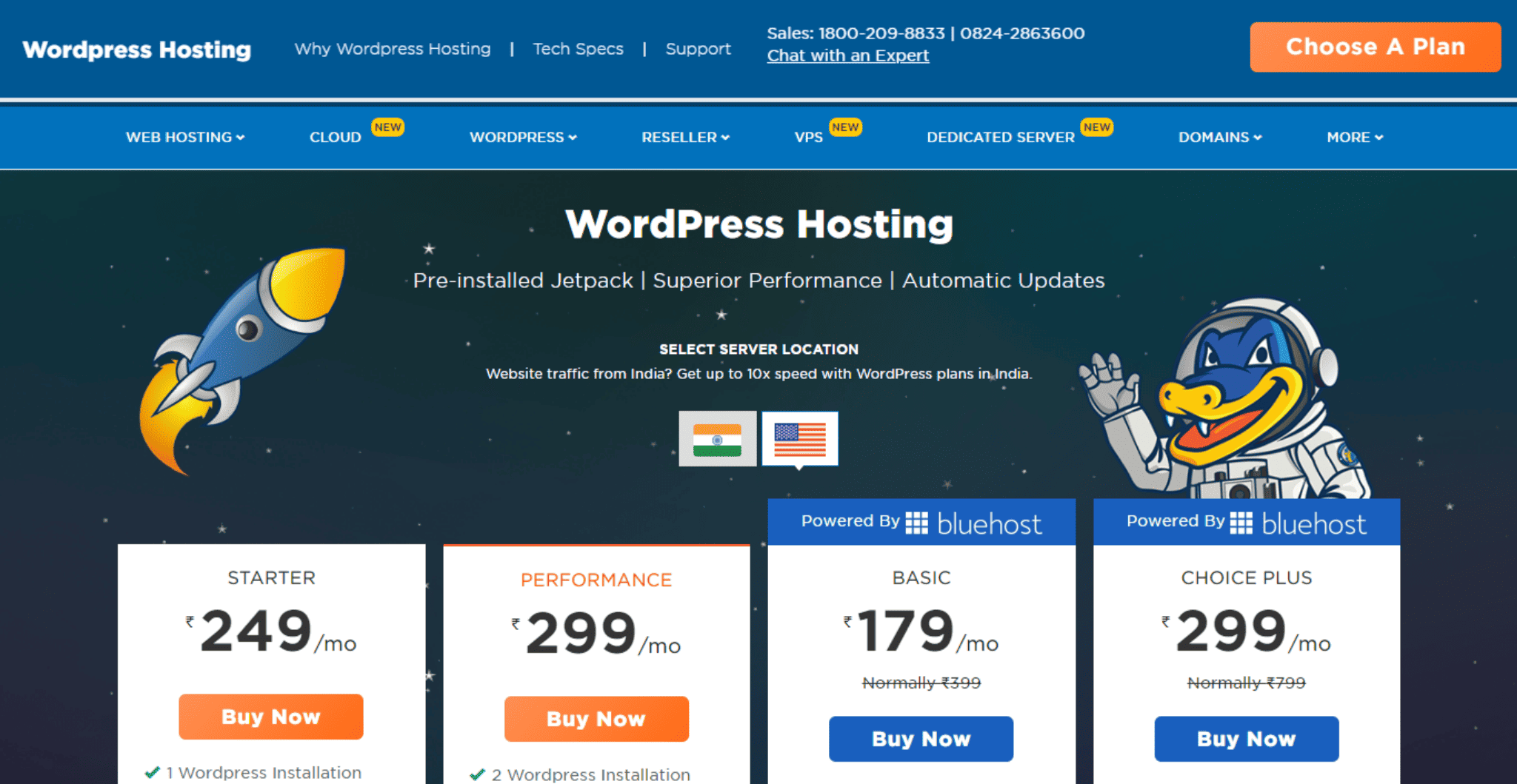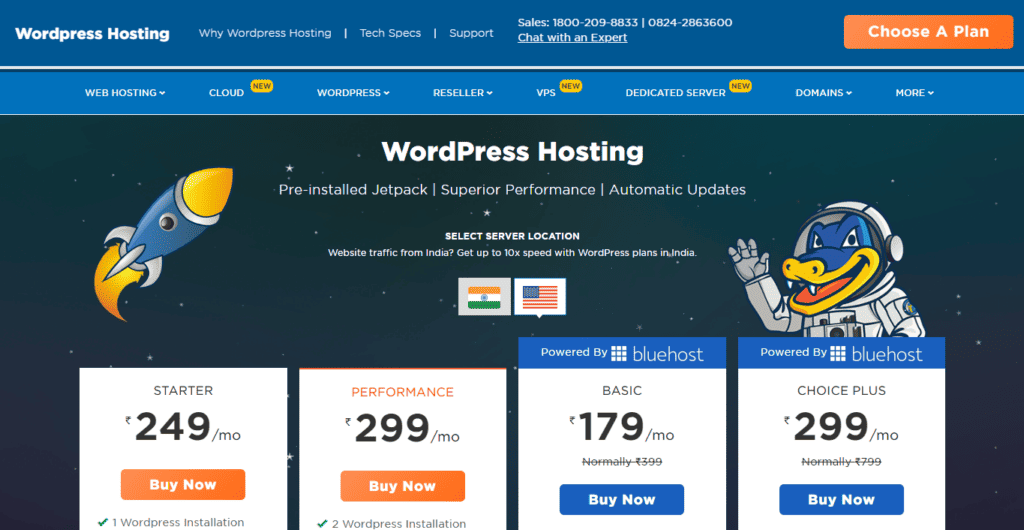 HostGator offers 24/7 customer support for any technical issues or concerns you may have, making it an ideal choice for businesses of all sizes looking to establish their online presence.
Company Details
HostGator has a rich history in the web hosting industry. Founded in 2002 by Brent Oxley, the company has grown into one of the most reliable and renowned hosting providers out there. With headquarters in Houston, Texas, HostGator has data centers located in the US, Brazil, and India to ensure low-latency hosting services across the globe.
Online Presence
How to Install WordPress on HostGator WordPress Hosting?
How can you get started?
guide on How to Install WordPress on HostGator WordPress Hosting
Here's a step-by-step guide on How to Install WordPress on HostGator WordPress Hosting:
Download and Install HostGator
Navigate to the HostGator cPanel and locate the "QuickInstall" tool.
Choose the preferred Domain and Directory
Select WordPress from the list of available applications and choose your preferred domain and directory.
Customize Username and Password
Customize your WordPress installation with a title, username, and password.
Choose a theme and begin customizing your website with plugins and
widgets.
Use HostGator's customer support for any queries
Take advantage of HostGator's customer support for any technical issues or questions during the installation process.
HostGator WordPress hosting also offers top-notch security measures to protect your website. Here are some of the key features of HostGator:


Caching and CDN
HostGator's WordPress hosting solution includes built-in caching solutions and a global CDN to optimize website loading times. Caching helps store frequently accessed data in temporary storage, which quickens page loading times. With HostGator's WordPress hosting, users can take advantage of built-in caching solutions to improve their website's performance.
Combining caching and CDN can significantly improve the speed and reliability of your WordPress website, making it an ideal hosting solution for businesses looking to build a strong online presence.
Security and Backups
HostGator provides automatic daily backups of your WordPress site, so you never have to worry about losing your valuable data. Their malware removal, firewalls, and SSL certificates also add an extra layer of protection to your website. Trust HostGator to keep your website secure and running smoothly.
Servers and traffic load
With HostGator's WordPress hosting, you can rest assured that your website won't slow down, no matter how many visitors you have. HostGator uses cloud-based servers optimized specifically for WordPress, with features like automatic updates and caching to ensure fast loading times.
HostGator's WordPress hosting plans are designed to handle high-traffic loads and provide optimal server performance. Their servers are powered by the latest technology to ensure lightning-fast loading times for your website.
Automatic Updates
HostGator ensures that your website and plugins are always up-to-date with the latest security patches and improvements, minimizing the risk of hacks or other security threats. With HostGator, you can rest easy knowing that your website is always secure, reliable, and up-to-date without having to worry about manual updates.


Control Panel
HostGator's WordPress hosting comes with an easy-to-use control panel. Their user-friendly interface makes it simple for even non-technical users to manage their websites effectively. From creating email accounts to installing WordPress plugins, the control panel streamlines all the essential aspects of managing your website. With HostGator's WordPress hosting, you'll have everything you need to create a successful online presence without any technical hassles.
WordPress Themes
HostGator offers a wide range of professionally designed WP themes that cater to various business needs. From minimalist designs to more complex and feature-rich options, their themes are customizable and responsive, ensuring that your website looks great on any device. With HostGator's WP hosting plans, you can select from their extensive collection of themes or upload your own for a truly unique online presence.
Domain Registration and Transfer
HostGator makes the process simple with its domain registration and transfer features. With their WordPress hosting plans, you get a free domain name for the first year, making it easy to get started with your online presence. If you already have a domain, HostGator allows for easy transfer and management through their platform. Their unlimited subdomains make it possible to create multiple sites under one account, providing flexibility for businesses of all sizes.
Why should you choose HostGator?
Use Cases and Benefits
Domain Name
Malware Scan
Email Marketing
Backup Services
SSL Certificate
Domain Privacy
Site Migration
SEO Tools
Staging Environment
Whom does HostGator Useful?
Use cases
Whether you're a small business owner or a blogger, HostGator makes it easy to manage your website with its user-friendly interface and excellent customer support.
One of the key benefits of using HostGator is its uptime guarantee, which ensures that your website is always accessible to your audience.
HostGator's automatic daily backups and one-click restore feature offer peace of mind by protecting your data in case of any mishap.
With HostGator WordPress Hosting, you can focus on creating content and growing your business while leaving the technical details to the experts.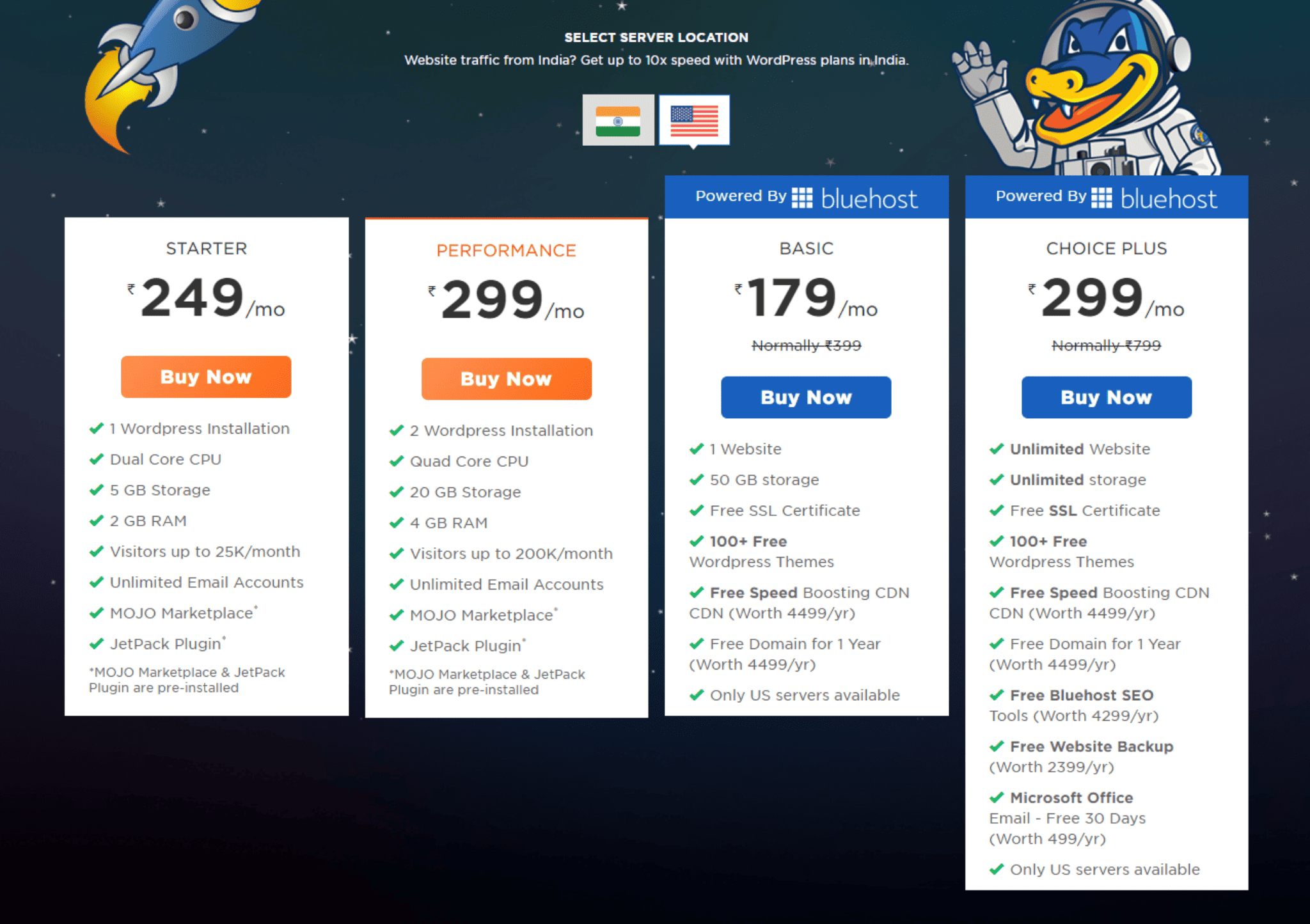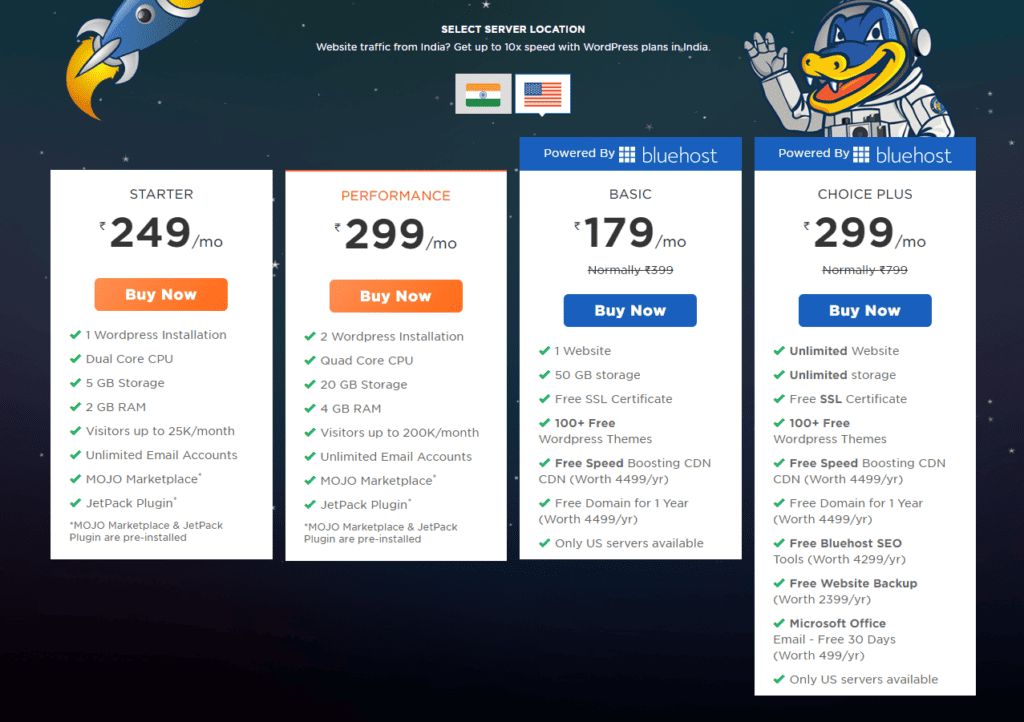 Support
Technical Support, Knowledge Base, Roadmaps.
Alternatives
Similar Apps
Bluehost is easy to use and install. With one-click installations, setting up a WordPress website has never been easier. Another highlight is the automatic updates feature, which ensures that your website remains current with the latest software and security patches.
DreamHost is a reliable web hosting platform that offers WordPress hosting services to its users. Their high-performance servers and reliable uptime make them an excellent choice for those who value site speed and stability.
Hostwinds offers a variety of hosting options, including shared, VPS, and dedicated server hosting. Their WordPress hosting plans include automatic backups, free SSL certificates, and unlimited bandwidth.
Final Verdict
Is HostGator the right choice?
HostGator WordPress Hosting provides an easy and reliable solution for hosting your WordPress website. With a range of features, including caching and CDN, security and backups, cloud hosting, domain registration and transfer, VPS, dedicated servers, CodeGuard, SiteLock, and SSL certificate, HostGator offers unique features that make it stand out from its competitors. Managing your website with HostGator is also easy – you can upload content to your website with ease and back up and restore your website whenever necessary.
If you're looking for affordable and reliable WordPress hosting, sign up for HostGator today!
Video
Watch this Review Video.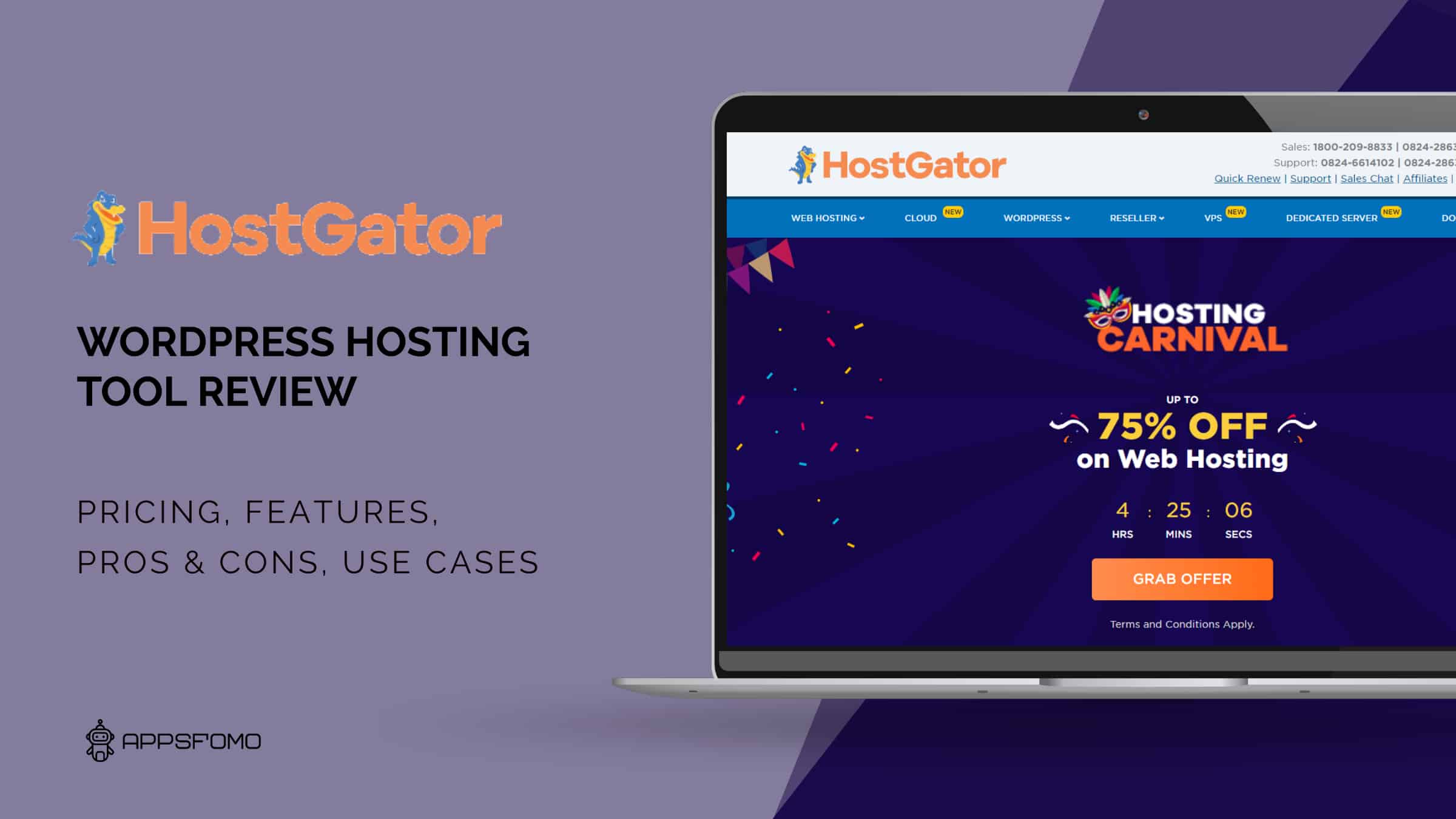 Specification:
HostGator WordPress Hosting: Easy and Reliable Solution for WordPress
| | |
| --- | --- |
| Review Date | May 2023 |
| Country | USA |
| Initial Release | 2002 |
| Pricing | Monthly |
| Free Version | Not Available |
| Lifetime Deal | No |
| Money-Back | 45 Days |
| Support type | Email, Live Chat, Phone call |
| Integrations | N/A |
| Supported Device | Web Based, Windows |
| Mobile app | Not Available |
| Affiliate Program | Yes |
PROS:
Affordable
Unlimited storage included for basic hosting
One-click WordPress installs
Free SSL certificate with the web hosting plan
Free domain name for the first year
CONS:
Expensive short-term plans
No Linux servers option
Lower uptime than some competitors
Additional costs for services such as domain privacy and automated backups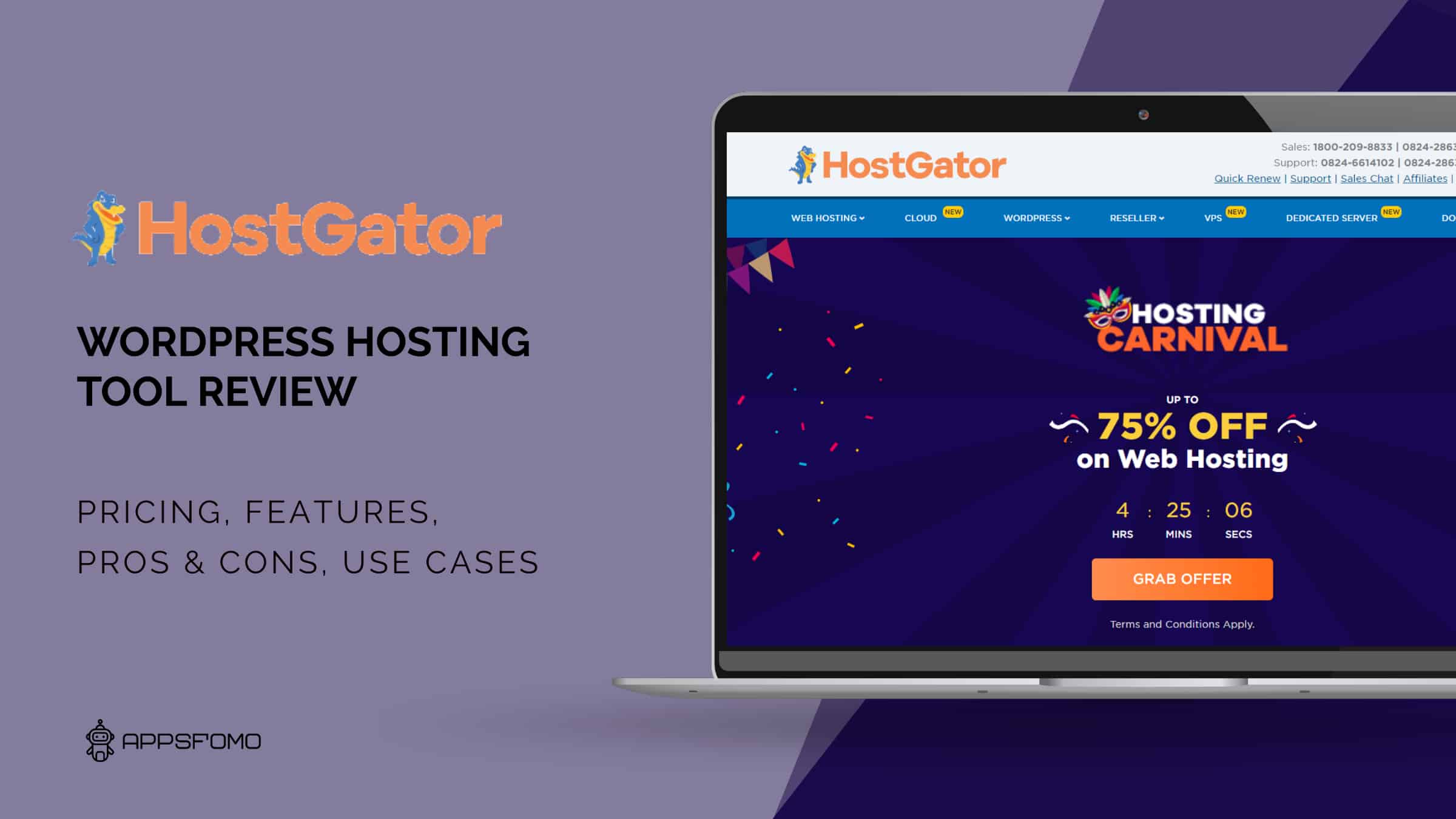 HostGator WordPress Hosting: Easy and Reliable Solution for WordPress