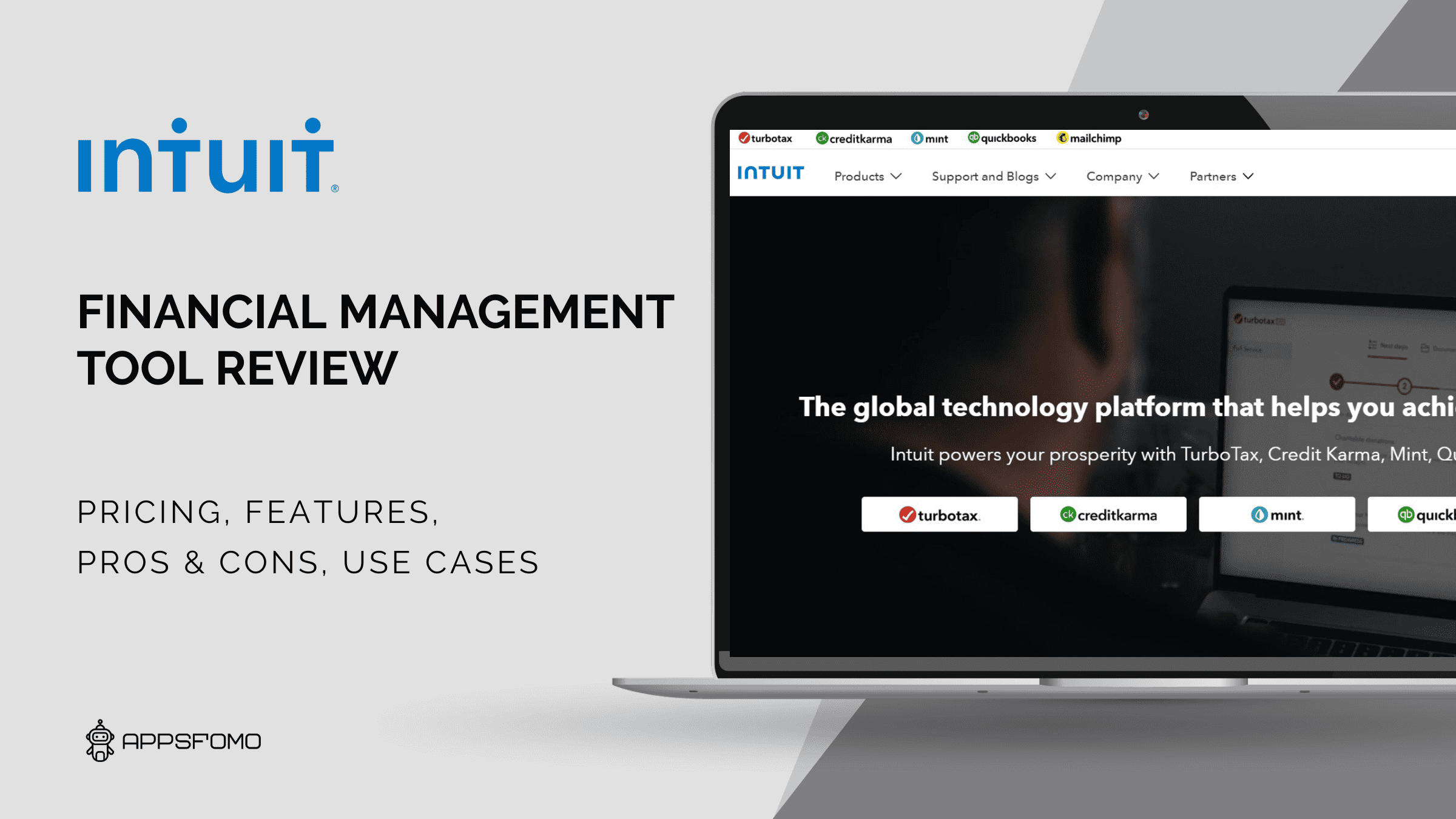 Recommended
Intuit: Suite of Small Business Software and Finance Management
Add to wishlist
Added to wishlist
Removed from wishlist
0
Add to compare
Small businesses play a vital role in the economy, but they face unique challenges. One of the biggest hurdles is managing finances and staying organized, especially for those with limited resources. This is where Intuit comes in – offering a suite of software solutions specifically designed to meet the needs of small businesses.
With intuitive tools for accounting, payroll, and point-of-sale systems, Intuit empowers small business owners to focus on what they do best. Providing quality products and services to their customers. Moreover, Intuit's finance management tools help small businesses make data-driven decisions, enabling them to grow and succeed even in competitive markets.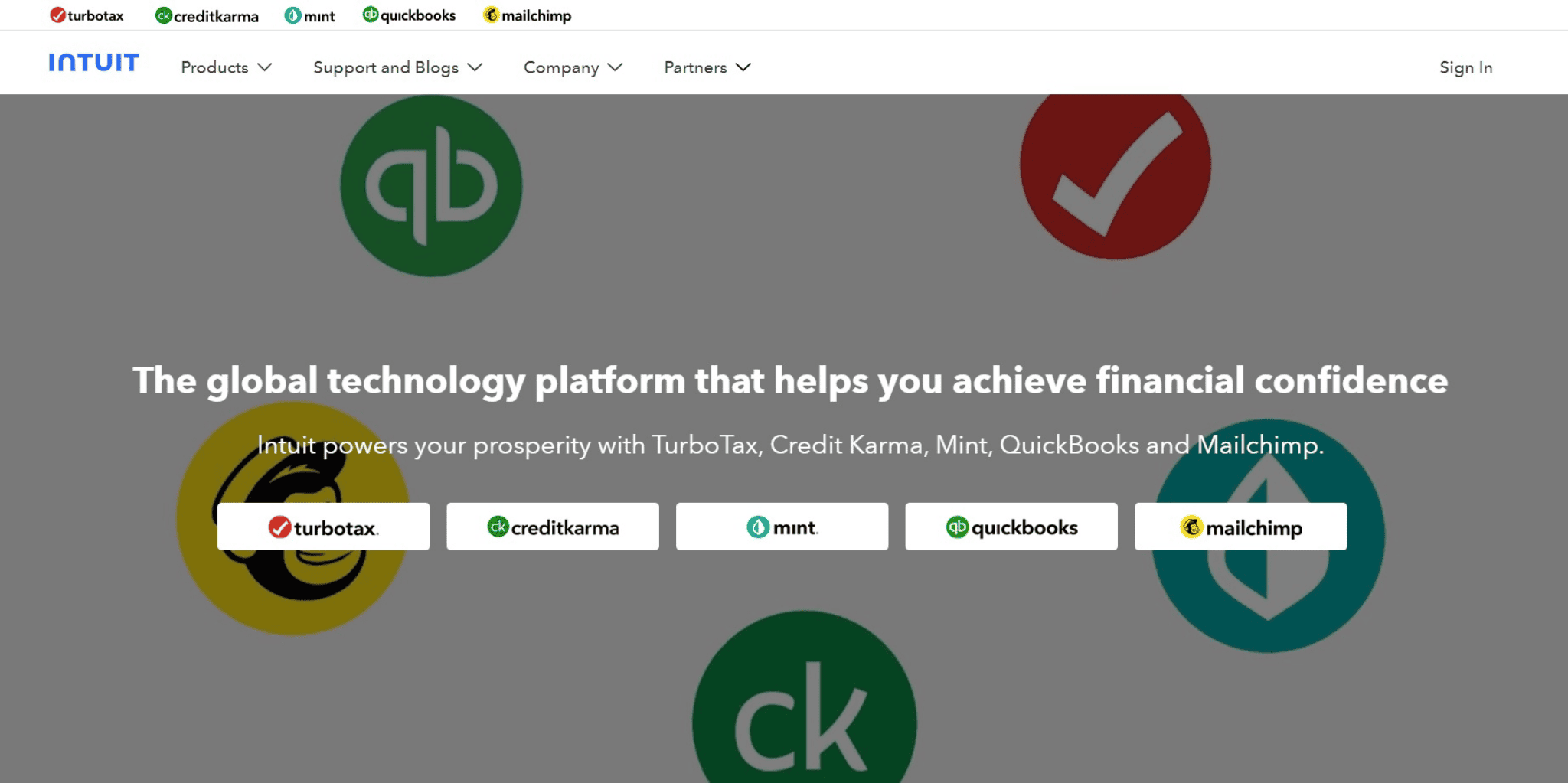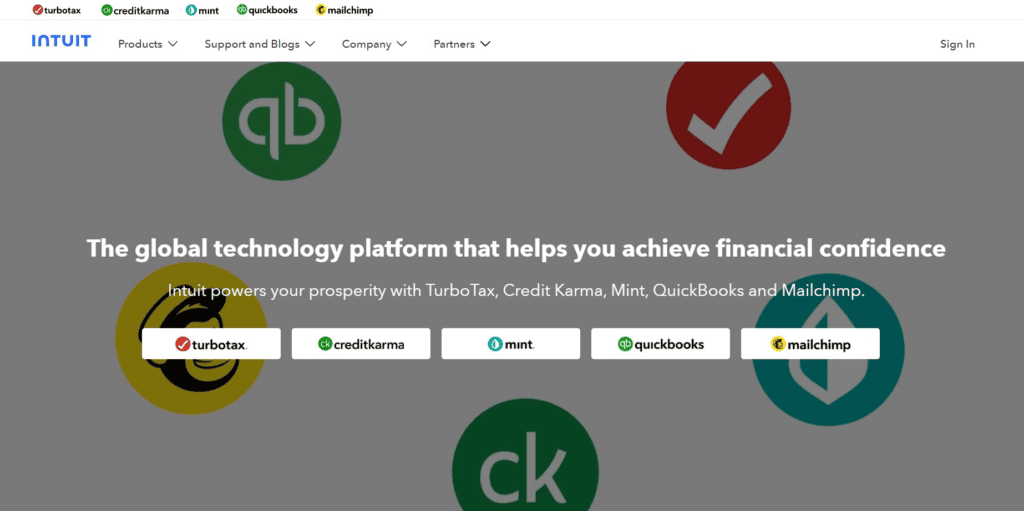 Small businesses face a plethora of challenges, from managing cash flow and inventory to ensuring compliance with tax regulations. Intuit's suite of small business software solutions aims to alleviate these concerns by providing effective tools for finance management.
QuickBooks, the flagship product in the suite, simplifies accounting processes by enabling businesses to track income and expenses, create custom invoices, and manage bills. TurboTax streamlines tax preparation and filing, while Mint assists users in monitoring their personal finances by setting budgets, tracking spending, and monitoring investments. ProConnect Tax Online is specifically designed for tax professionals who prepare returns for multiple clients.
With this extensive range of software products available, small business owners can focus on what they do best – growing their business- knowing that Intuit has their financial management needs covered.
Company Details

Intuit has come a long way since its founding in 1983 by Scott Cook and Tom Proulx. In the early days, the company's flagship product, Quicken, was used primarily to help individuals manage their personal finances. However, as technology advanced and more people started their own businesses, Intuit responded to these changing needs by expanding its offerings to include small business software like QuickBooks and TurboTax.
Today, Intuit is recognized as a leading provider of financial management software for small businesses and individuals alike. With over 20 years of experience under its belt, Intuit has earned a reputation as a trusted partner in supporting entrepreneurs as they navigate the complex world of finance management.
Online Presence
QuickBooks
Simplifying Small Business Accounting
Small business accounting can be a daunting task, especially for entrepreneurs who may not have a background in finance. QuickBooks, Intuit's user-friendly accounting software, simplifies this process by offering customizable features that meet the unique needs of small businesses.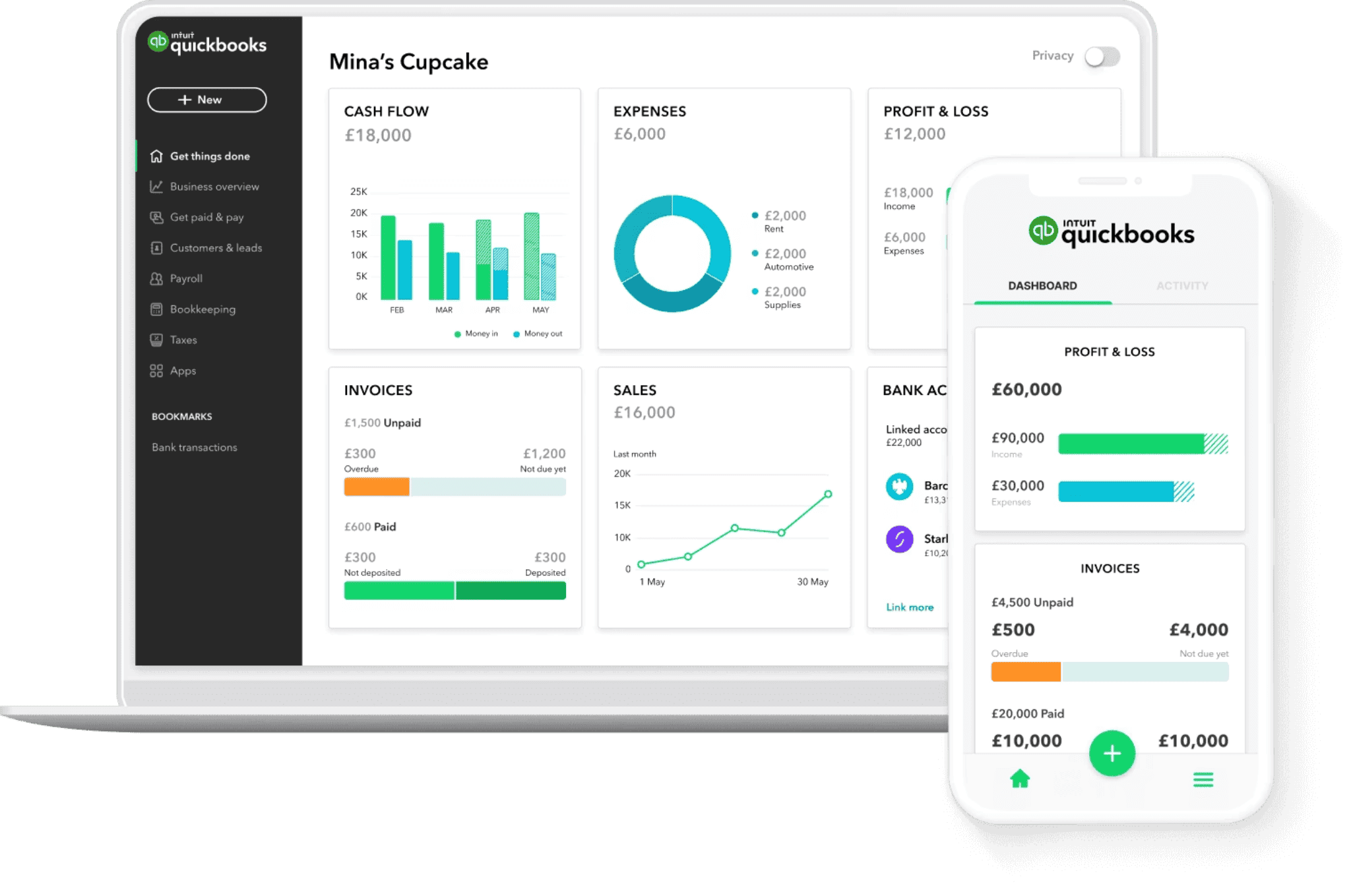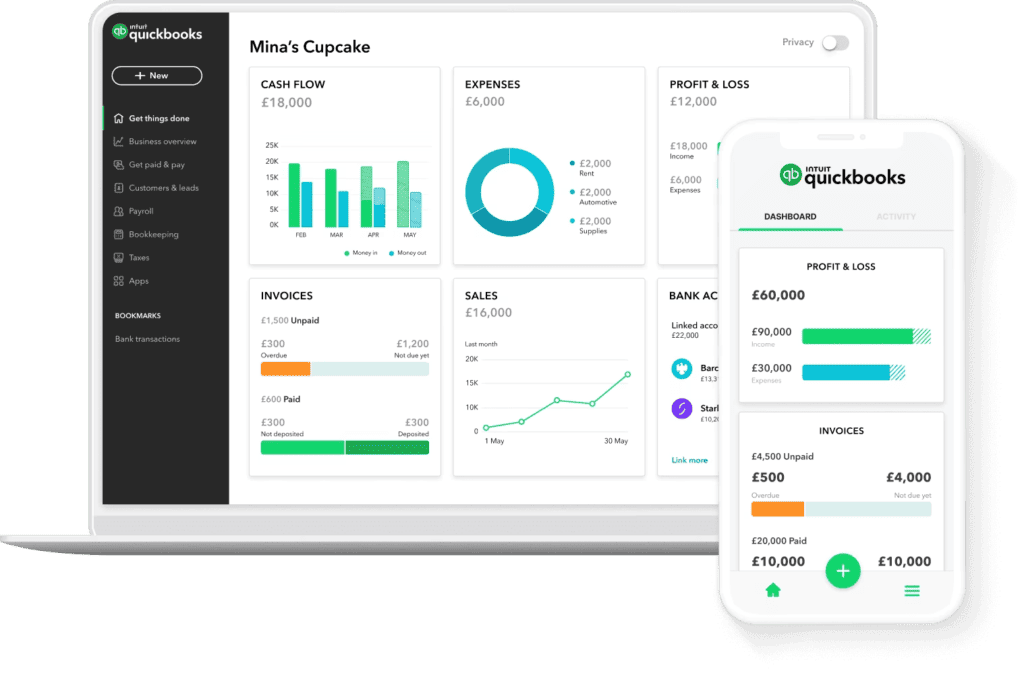 With QuickBooks, entrepreneurs can access a range of tools such as invoicing, inventory tracking, and financial reporting all in one place. These features help save time by automating tasks like bill payment and payroll processing. QuickBooks also prioritizes data security and protects sensitive financial information. Small business owners can take advantage of QuickBooks' support and resources to get the most out of their accounting software.
Features and Benefits of QuickBooks
QuickBooks' features and benefits aim to simplify accounting for entrepreneurs by automating tasks such as invoicing, expense tracking, and payroll processing.
In addition, users can connect their bank accounts and credit cards to import transactions automatically.
Real-time insights into business performance can be obtained through customizable reports and dashboards.
QuickBooks eliminates the need for manual data entry by automating tasks such as reconciling accounts and generating financial statements.
The software's user-friendly interface enables small business owners to customize it effortlessly according to their needs.
TurboTax
Simplifying Tax Filing
Filing taxes can be a daunting task for small business owners. With the ever-changing tax laws and complex filing requirements, it can be challenging to navigate the process alone. This is where TurboTax comes in. The online tax preparation software simplifies the process of preparing and filing taxes for small businesses and individuals alike. With its user-friendly interface and step-by-step guidance, users can rest assured that their tax returns will be accurate and efficient.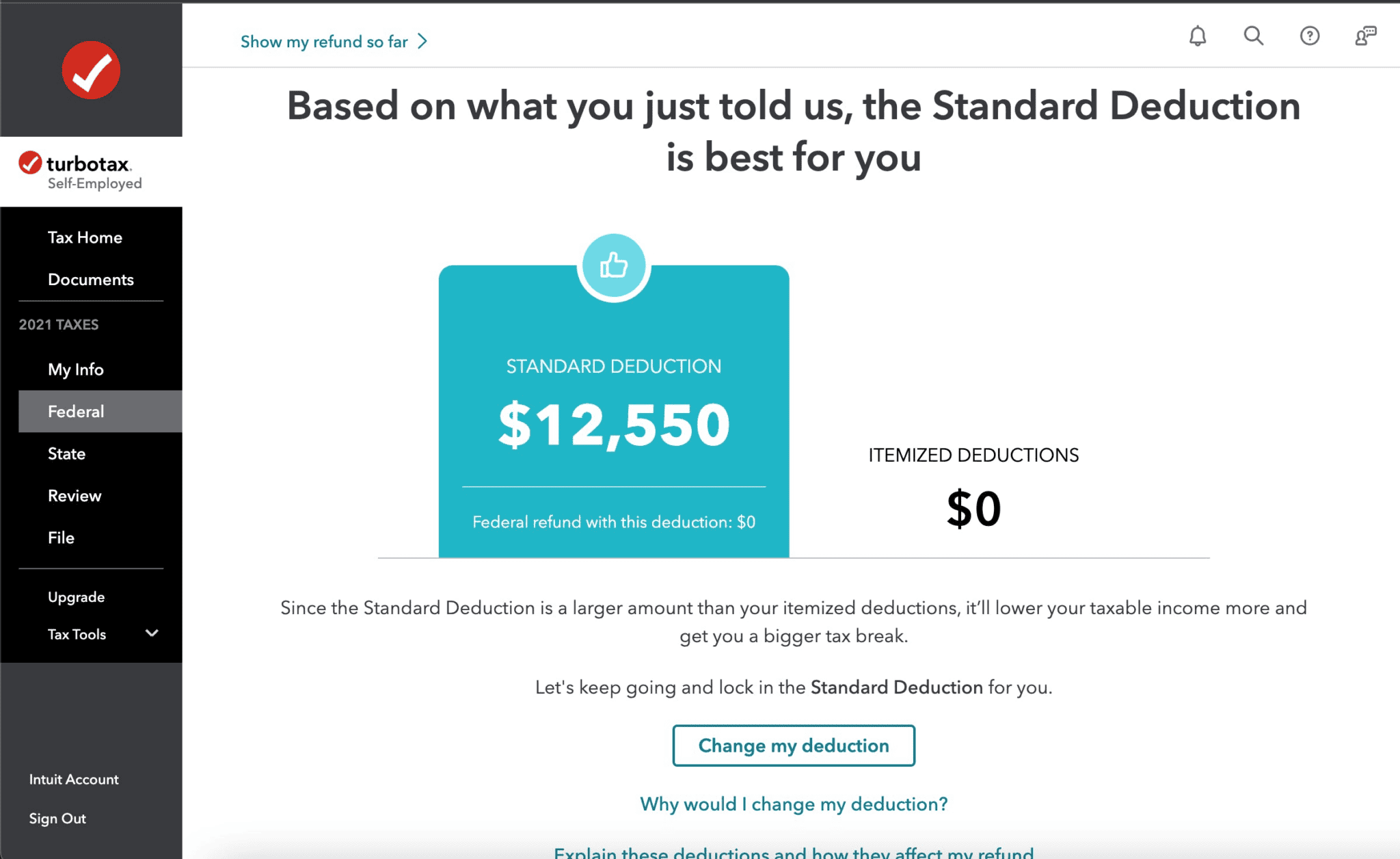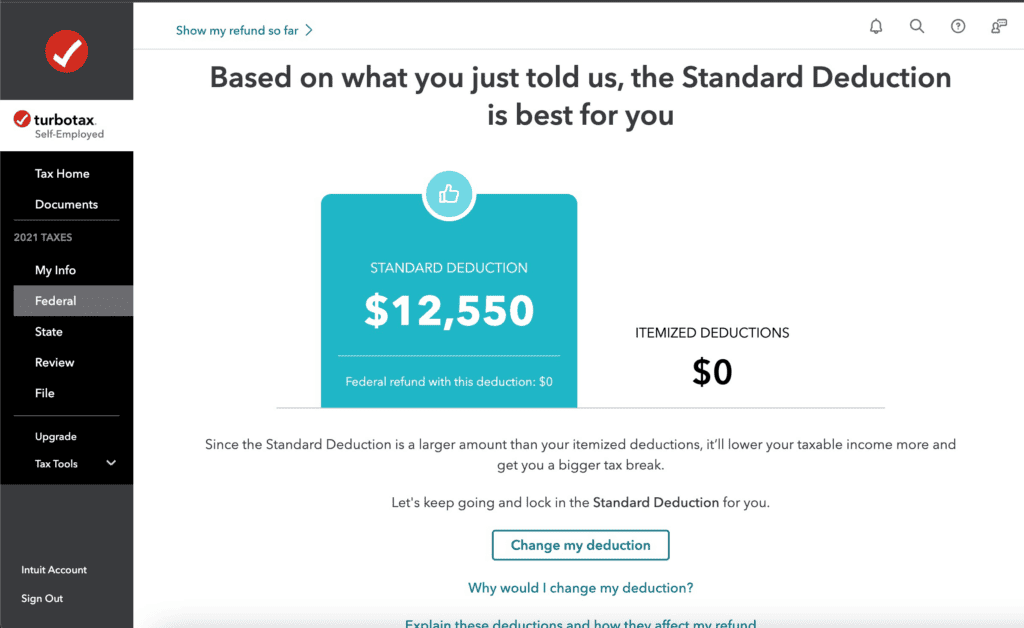 TurboTax securely imports financial information from other Intuit products, eliminating manual data entry and saving time. Additionally, with various options for tax filing, including e-filing and print-and-mail options, users can choose the method that best suits their needs. With expert customer support available, TurboTax ensures a stress-free tax season for small business owners and individuals alike.
Features and Benefits of TurboTax
TurboTax simplifies tax preparation for individuals and businesses alike with its user-friendly interface.
The software offers step-by-step guidance to ensure accuracy and efficiency, allowing users to maximize their deductions and credits effectively.
TurboTax also offers a variety of tools such as a deduction finder and expense tracker that help users stay organized throughout the year.
With electronic filing options available, TurboTax saves time while reducing errors associated with manual data entry.
Additionally, its expert customer support ensures a stress-free tax season for individuals and small business owners alike, making it an invaluable addition to the Intuit suite of small business software.
Credit Karma
Free Credit Monitoring and Financial Management
A healthy credit score is essential for smooth financial management, yet many people struggle to maintain a strong credit profile. Credit Karma offers a solution by providing free credit monitoring and personalized financial advice to help users improve their credit scores.
With an easy-to-use interface, users can track their credit scores and receive alerts about changes that could impact their credit. In addition to tracking credit, Credit Karma also offers insights into factors affecting credit scores and recommendations for improving them. For small business owners, maintaining a strong credit profile is crucial for securing funding and managing cash flow. Credit Karma provides valuable tools to help entrepreneurs stay on top of their finances and achieve success.
Features and Benefits of Credit Karma
With free credit monitoring and personalized financial advice, Credit Karma can help you take control of your financial health.
The platform also allows you to track your spending and monitor your accounts in one place through their app or website.
In addition to these features, Credit Karma also offers identity theft protection, tax filing assistance, and access to personal loans and credit cards.
By providing valuable insights and tools for managing your finances, Credit Karma can help improve your overall financial well-being.
Mint
Personal Finance Management
Managing personal finances can be challenging, especially with multiple bank accounts, credit cards, and loans to keep track of. Mint simplifies the process by allowing users to view their financial information in one place. The platform offers a variety of features, including budget tracking, bill reminders, and personalized financial advice. Mint also provides users with alerts for unusual spending activity or changes in credit scores.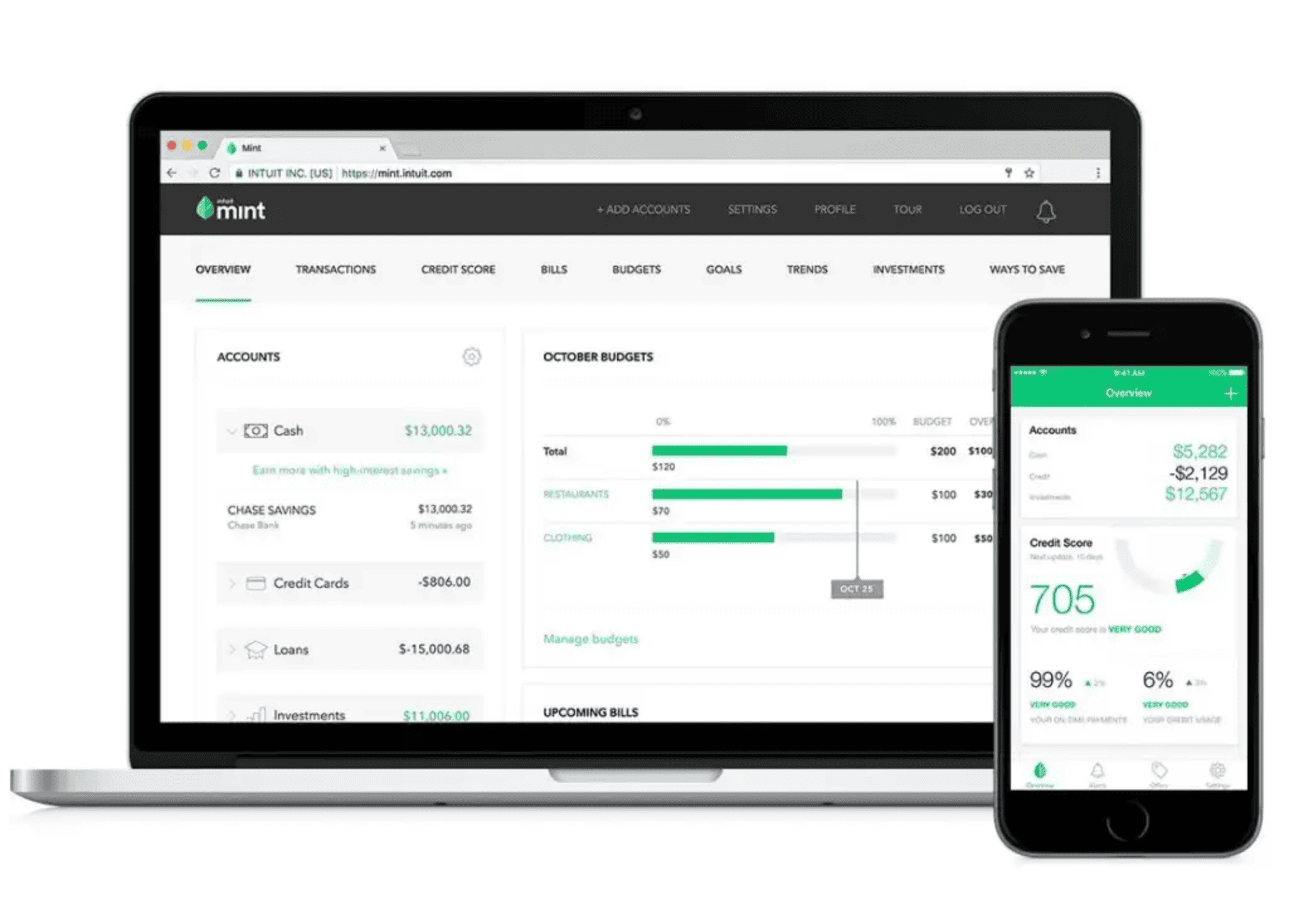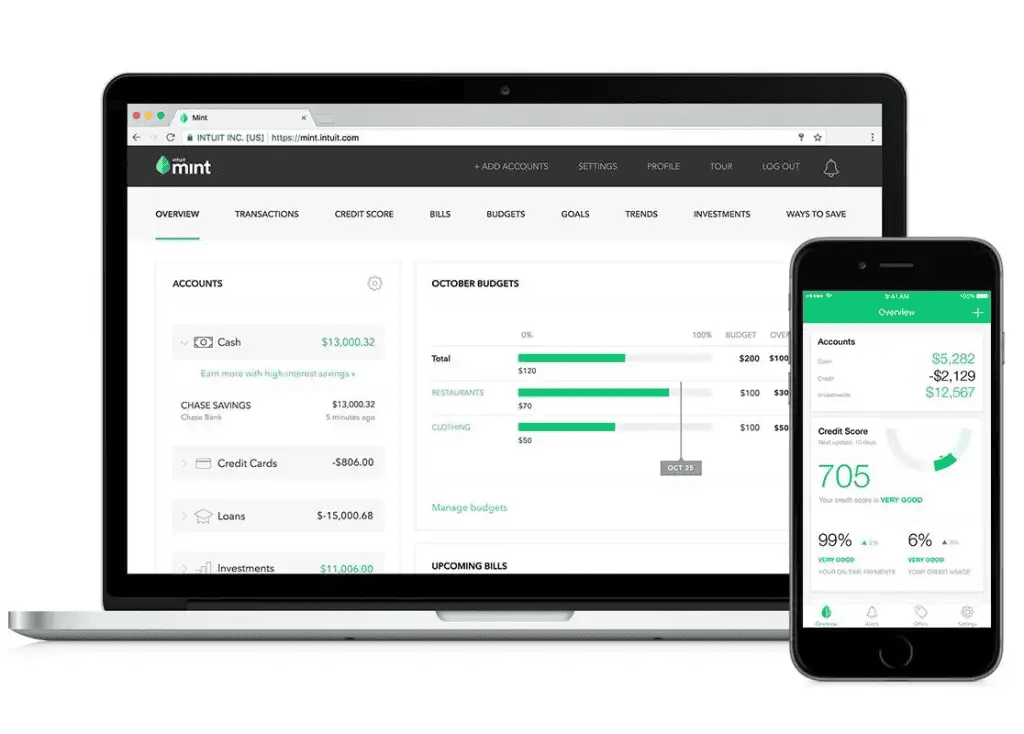 One of the most significant advantages of using Mint is its ability to help users identify areas where they can save money. By analyzing spending patterns and identifying unnecessary expenses, Mint can suggest ways to reduce costs and increase savings.
Additionally, Mint's user-friendly interface makes it easy to manage finances on the go through its mobile app. With bank-level encryption and secure data protection measures, users can trust that their financial information is safe and protected.
Features and Benefits of Mint
Through Mint, you can manage all your financial accounts in one place, making it easier to track expenses and stay on top of your budget.
The platform provides personalized recommendations for saving money and reducing fees and sends alerts for bills due or unusual account activity.
By using Mint, you can gain a comprehensive overview of your financial health, including your bank accounts, credit cards, loans, and investments.
Mint is user-friendly and can be accessed through its website or mobile app. With bank-level encryption to protect your data, you can trust that your information is secure.
Plus, with the ease of integration with various financial institutions, managing your finances has never been simpler.
Overall, Mint is an excellent tool to help you take control of your finances and achieve greater financial stability.
Mailchimp
Email Marketing Software
Mailchimp is an email marketing software that allows businesses to create, send, and track emails. With its user-friendly interface, even those with minimal technical expertise can create visually appealing emails. This platform provides a range of templates, customization options, and integrations with other tools to streamline the process.
Moreover, Mailchimp offers advanced analytics and reports to track campaign performance. Businesses can leverage this data to make informed decisions and optimize their marketing strategies. By utilizing Mailchimp's features, businesses can not only save time but also increase engagement and conversions.
Features and benefits of Mailchimp
For starters, it provides a wide range of customizable templates that can be tailored to fit your brand's style.
Additionally, it allows you to segment your audience based on their interests, behavior or location, ensuring that your message reaches the right people at the right time.
With Mailchimp, you also get access to detailed analytics and reports that enable you to measure the success of your campaigns and optimize them for better performance.
Another benefit is its integration with other tools such as social media platforms, e-commerce platforms, and CRMs.
This makes Mailchimp an all-in-one email marketing platform that simplifies campaign creation, delivery, and tracking for businesses of all sizes.
Intuit's Global Operations
Intuit's global operations span across multiple countries, offering support to small businesses worldwide. The company's flagship products, QuickBooks and TurboTax, have gained immense popularity amongst small business owners for their ease of use and effectiveness. Intuit has a strong focus on customer service and provides dedicated support teams available across various channels.
In addition to these products, Intuit also offers a range of other software solutions such as payroll management and payment processing tools. With its mission to empower small businesses with innovative technology and financial management solutions, Intuit continues to expand its reach globally, helping entrepreneurs succeed in their ventures.
Overview of international operations
As a global company, Intuit has a presence in over 20 countries worldwide, including Canada, Australia, and the United Kingdom. Its software products are localized for each market to meet specific regulatory requirements and accounting practices. With an extensive network of offices and employees dedicated to sales, marketing, customer support, and product development, Intuit provides comprehensive global support to small businesses.
The company also partners with local financial institutions and payment providers to offer seamless payment solutions to its customers. By operating in multiple countries around the world, Intuit enables small businesses worldwide to streamline their finances and improve their bottom line.
Products and services offered in Canada
Small businesses in Canada can take advantage of Intuit's suite of products and services to streamline their financial management. QuickBooks Online, for instance, enables business owners to manage their finances and accounting from anywhere. It simplifies the process of creating and sending invoices, tracking expenses, and generating reports.
Similarly, TurboTax makes filing taxes accurate and on time a breeze with step-by-step guidance customized for Canadian tax laws. Additionally, Mint is a personal finance management tool that helps users track their spending and create budgets. With its payroll service, QuickBooks Payroll, Intuit offers Canadian businesses a simple way to automate payroll calculations and manage employee information.
By providing tailored solutions to market-specific challenges, Intuit empowers small businesses across Canada to focus on what they do best: growing their business.
It offers a Free version for all its products
Based on your requirement you can upgrade
Quickbook pricing starts from $7.50/Month
You can download Mint, Credit Karma for free!
Support
Technical Support, Knowledge Base, Roadmaps, Changelogs
Blog support for more tips.
Alternatives
Similar Apps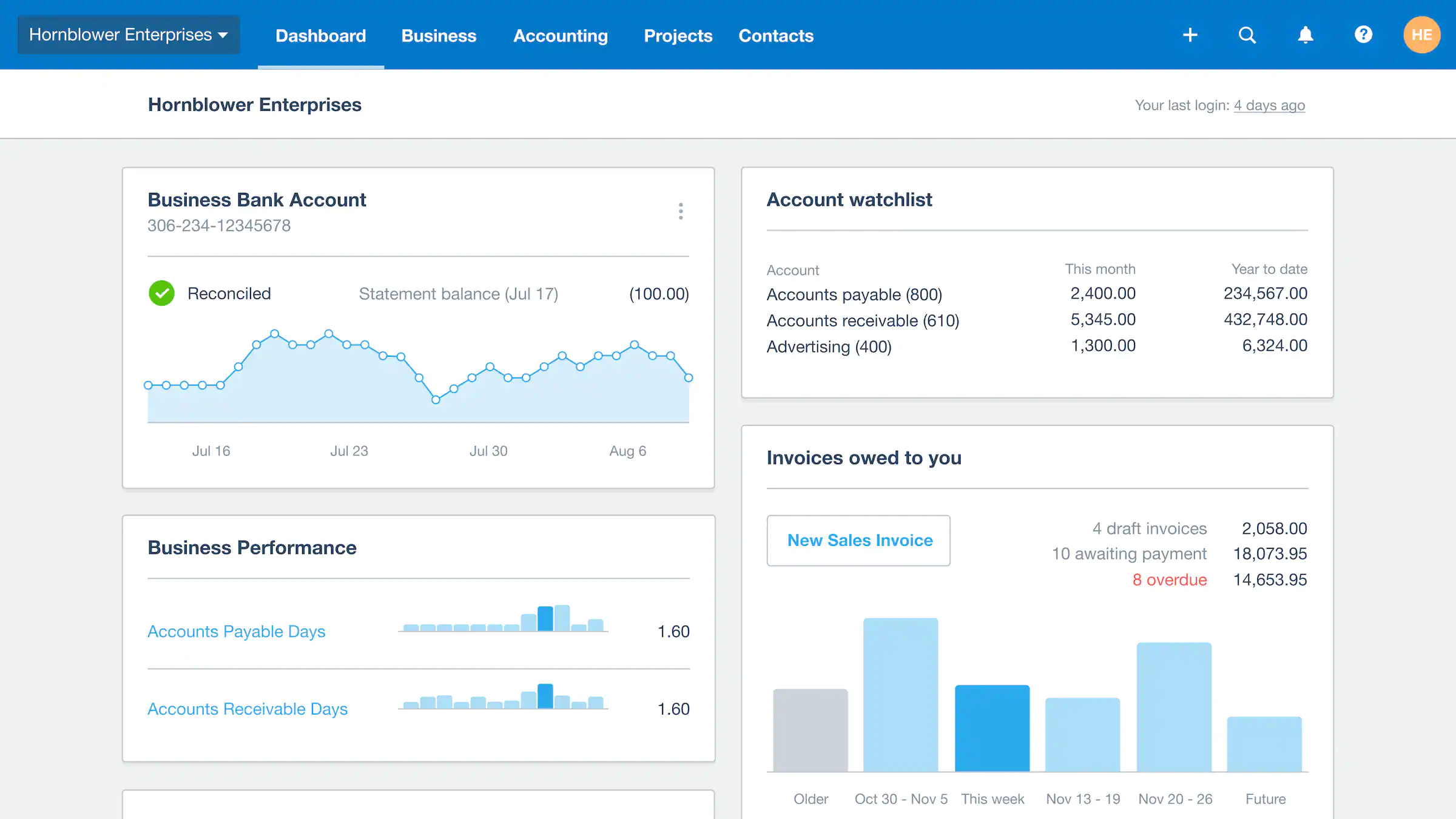 Share access to your latest business numbers with your team and your accountant so everyone is up to speed with Xero. From work, home, or on the go.
NetSuite is a cloud ERP solution, that provides a suite of applications, from accounting and financial planning to warehouse management, e-commerce, inventory management, and beyond.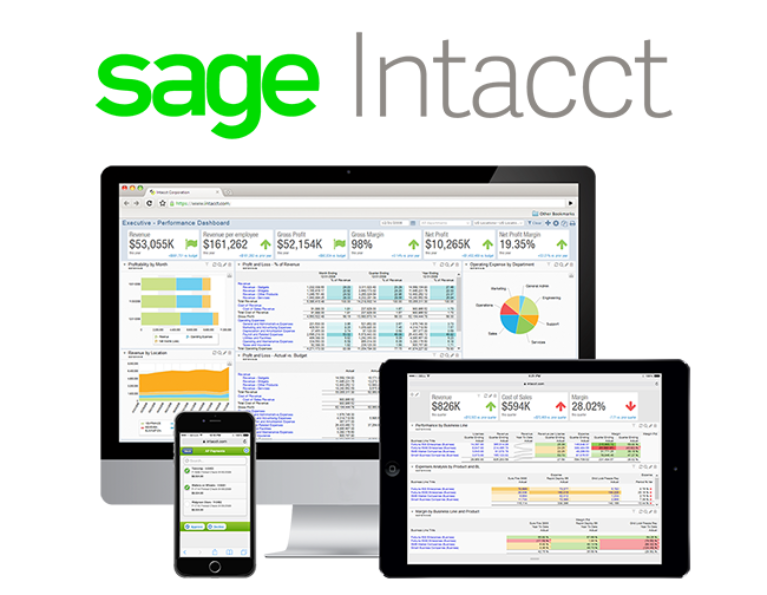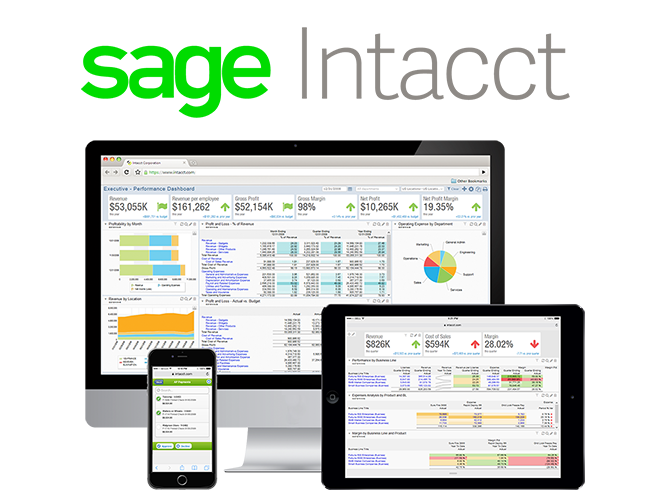 Sage Intacct is the industry-leading financial accounting software system with a broad set of functionalities for small to mid-sized businesses across a number of different verticals.
Final Verdict
Is Intuit Right for You?
Intuit's suite of small business software and financial management tools has been empowering businesses for decades. Their mission to simplify and streamline financial processes has made their products a household name in the industry. QuickBooks simplifies accounting, TurboTax makes tax filing easy, Credit Karma offers free credit monitoring and financial management, Mint helps with personal finance management, and Mailchimp streamlines email marketing.
With international operations and strategic acquisitions, Intuit continues to grow and expand globally. Don't just take our word for it – check out the reviews and ratings from satisfied customers on different platforms. Join the community of users who have benefited from Intuit's products and start your journey toward financial success today!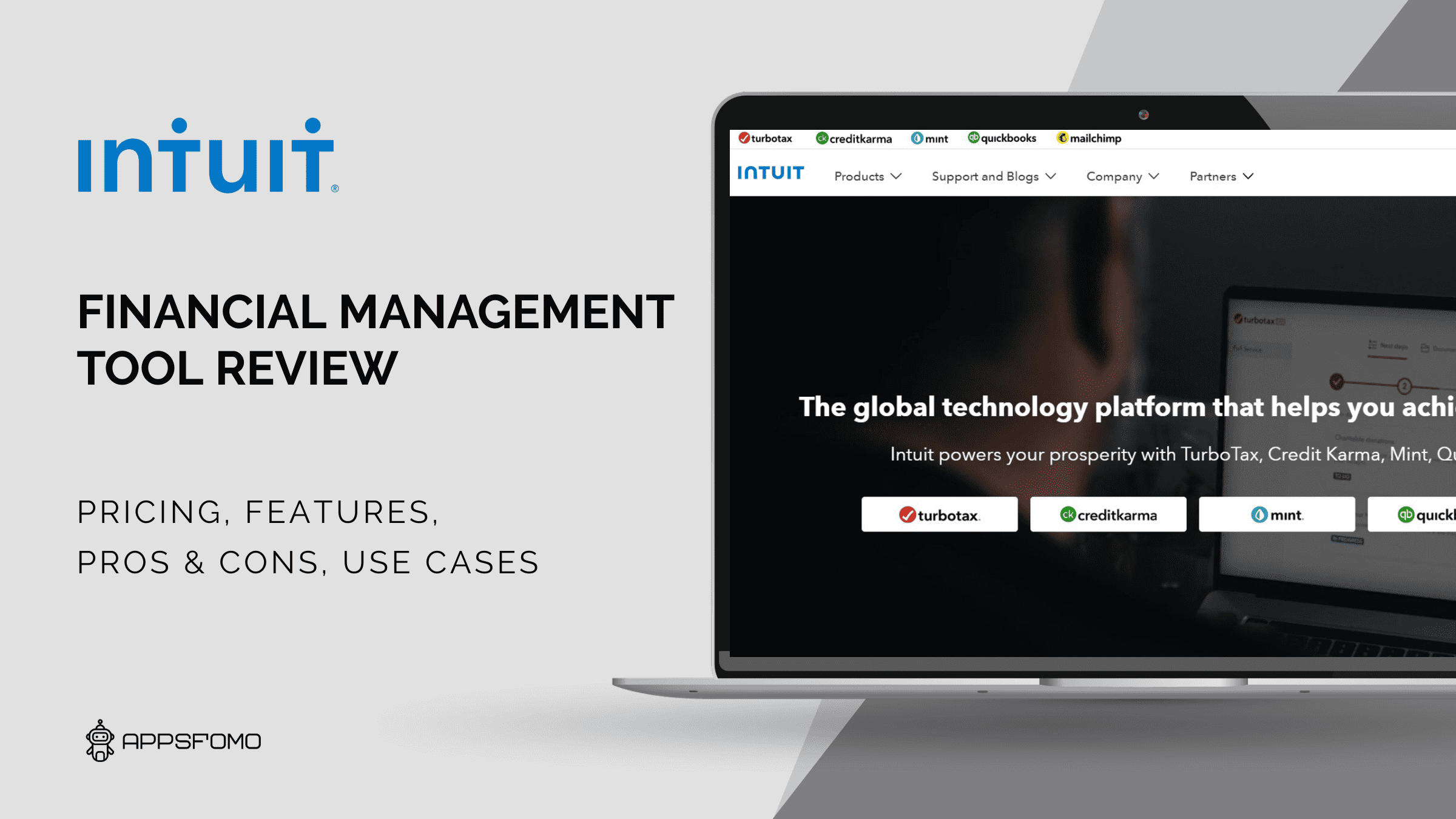 Specification:
Intuit: Suite of Small Business Software and Finance Management
| | |
| --- | --- |
| Review Date | May 2023 |
| Company | Intuit |
| Country | USA |
| Initial Release | 1983 |
| Pricing | Monthly |
| Free Version | Not Available |
| Lifetime Deal | No |
| Support type | Emails, Phone call |
| Integrations | No |
| Mobile app | Yes |
| Affiliate Program | Yes |
PROS:
Easy to use Dashboard with multiple products.
Mint works great and helps to manage how your family spends your funds.
Mailchimp is relatively simple to use. You can easily create campaigns, upload your email lists, tag users, create segments, etc.
CONS:
Mailchimp has technical issues with lists not being correctly tagged or uploaded, but these are often quickly fixed.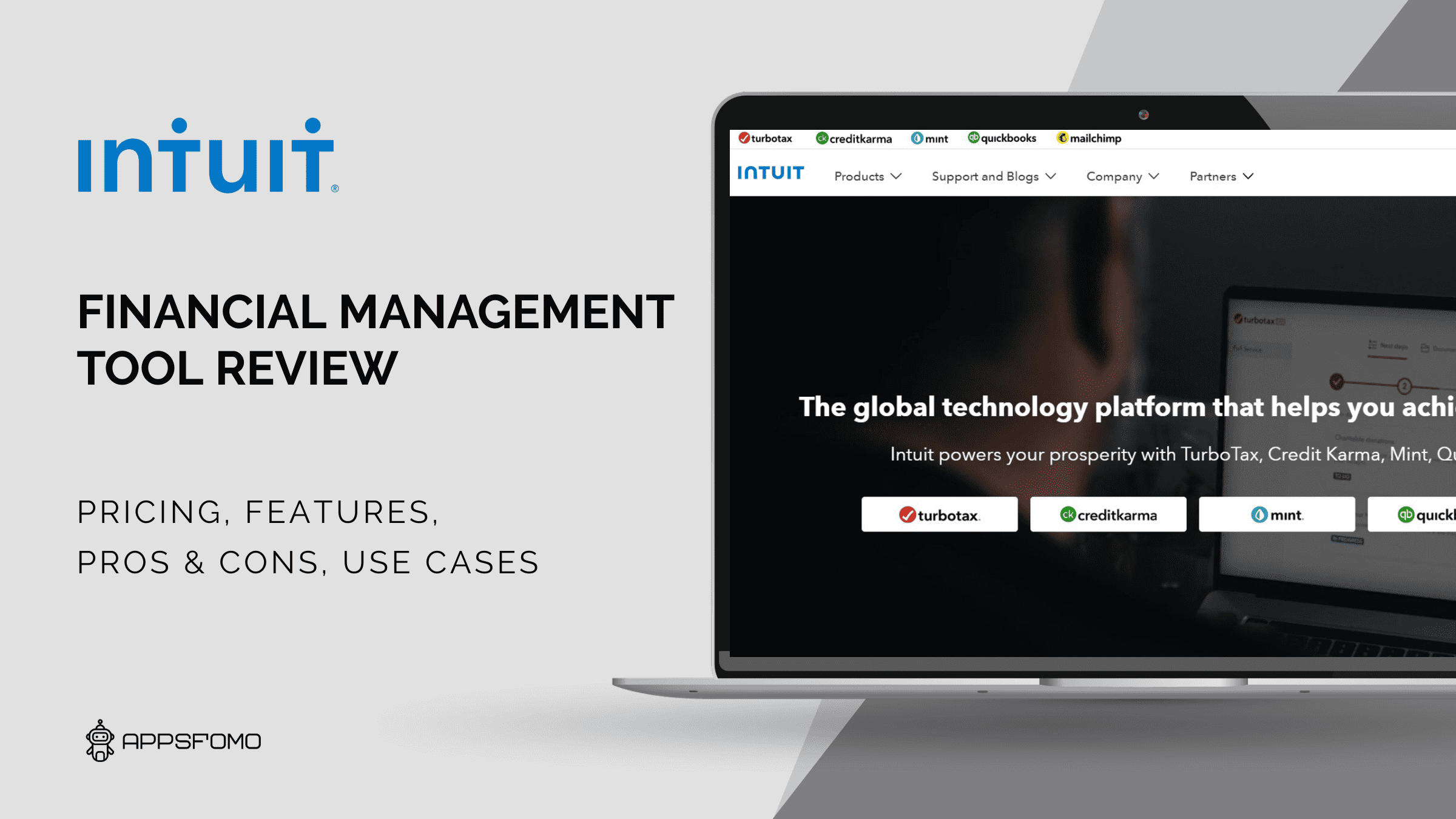 Intuit: Suite of Small Business Software and Finance Management