Recommended
Kwikcart: Take Your E-Commerce Business to New Heights
Add to wishlist
Added to wishlist
Removed from wishlist
0
Add to compare
Are you struggling to take your e-commerce business to new heights? Do you want to build an online store that is easy to manage and can convert more visitors into customers? Look no further than Kwikcart!
In this blog, we will introduce you to Kwikcart, a powerful no-code platform that helps you build an eCommerce store with ease. You will learn how to build your eCommerce store using drag-and-drop builder and built-in store layouts, and creating marketing funnels without a single line of code.
We will also explore the affiliate system, benefits of using Kwikcart, pricing plans, and pros & cons.
What Is Kwikcart
Overview
Kwikcart is an innovative and comprehensive e-commerce platform that offers a wide range of features to help businesses thrive in the highly competitive online marketplace.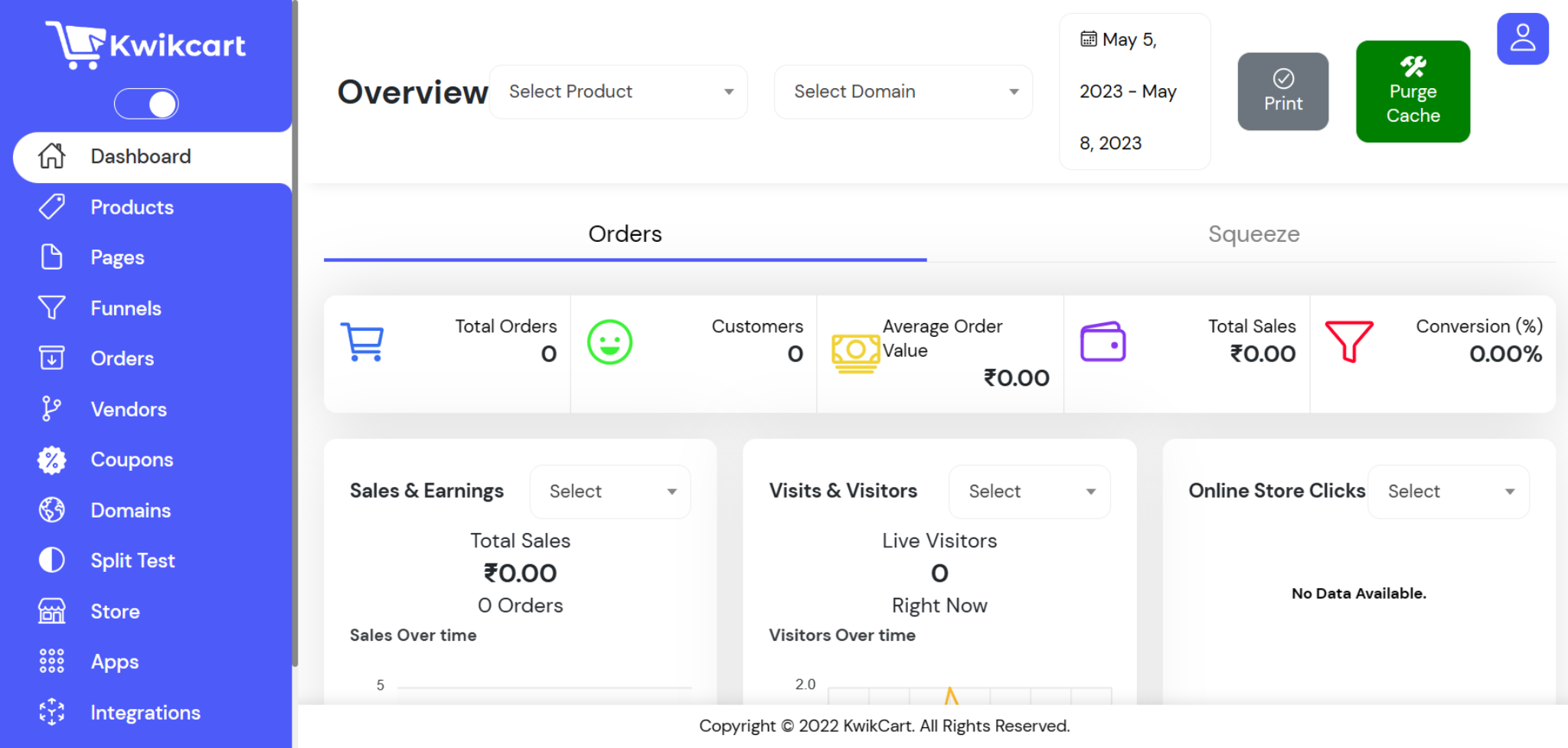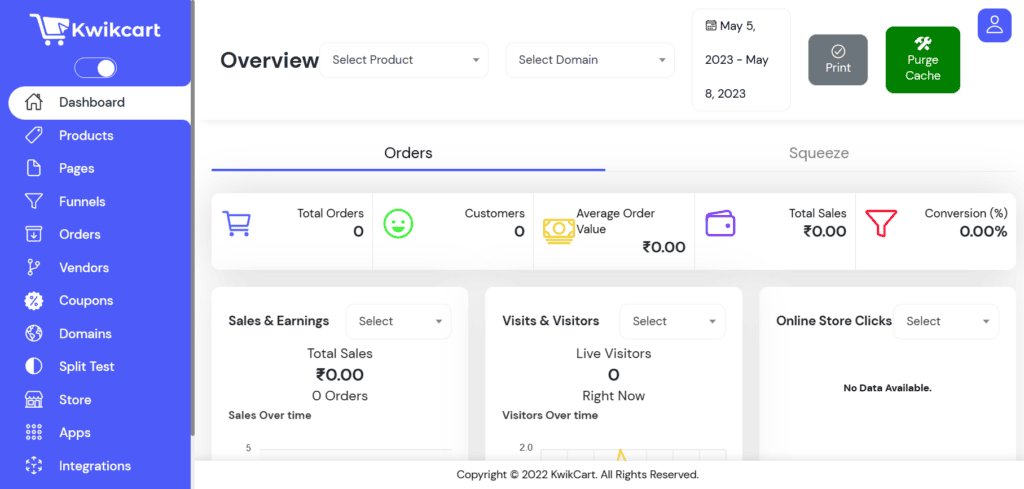 With customizable storefronts, efficient payment processing, and inventory management tools, Kwikcart helps streamline online operations for businesses of all sizes. The user-friendly interface and excellent customer support make it easier than ever to expand your reach and tap into new markets. Whether you're just starting out or looking to take your business to the next level, Kwikcart has everything you need to succeed.
Company Details
Saharash Mittal is the founder of Kwikcart. The idea behind Kwikcart is to provide businesses and individuals with an innovative solution to create e-commerce stores.
Online Presence
Building your Store
eCommerce Features
With Kwikcart you can quickly create a e-commerce store, thanks to its user-friendly interface and customizable features.
Dragging and Drop Builder
Kwikcart uses Elementor under the hood as a drag-and-drop builder enabling users to create their eCommerce store in minutes with no expertise required.
This builder provides an intuitive interface that allows you to customize your website's design, add product descriptions, images, and videos, and make it mobile-responsive. If you are from WordPress Background, you will be more familiar with using it and you'll be able to import your designs into Kwikcart
Convert your website into a Mobile app
By converting your eCommerce website into a mobile app, you can offer your customers an even more streamlined shopping experience. With Kwikcart, this process is effortless, allowing you to reach a wider audience and increase customer engagement. A user-friendly mobile app with easy navigation and exclusive deals for users can not only boost sales but also help build lasting relationships with your customers.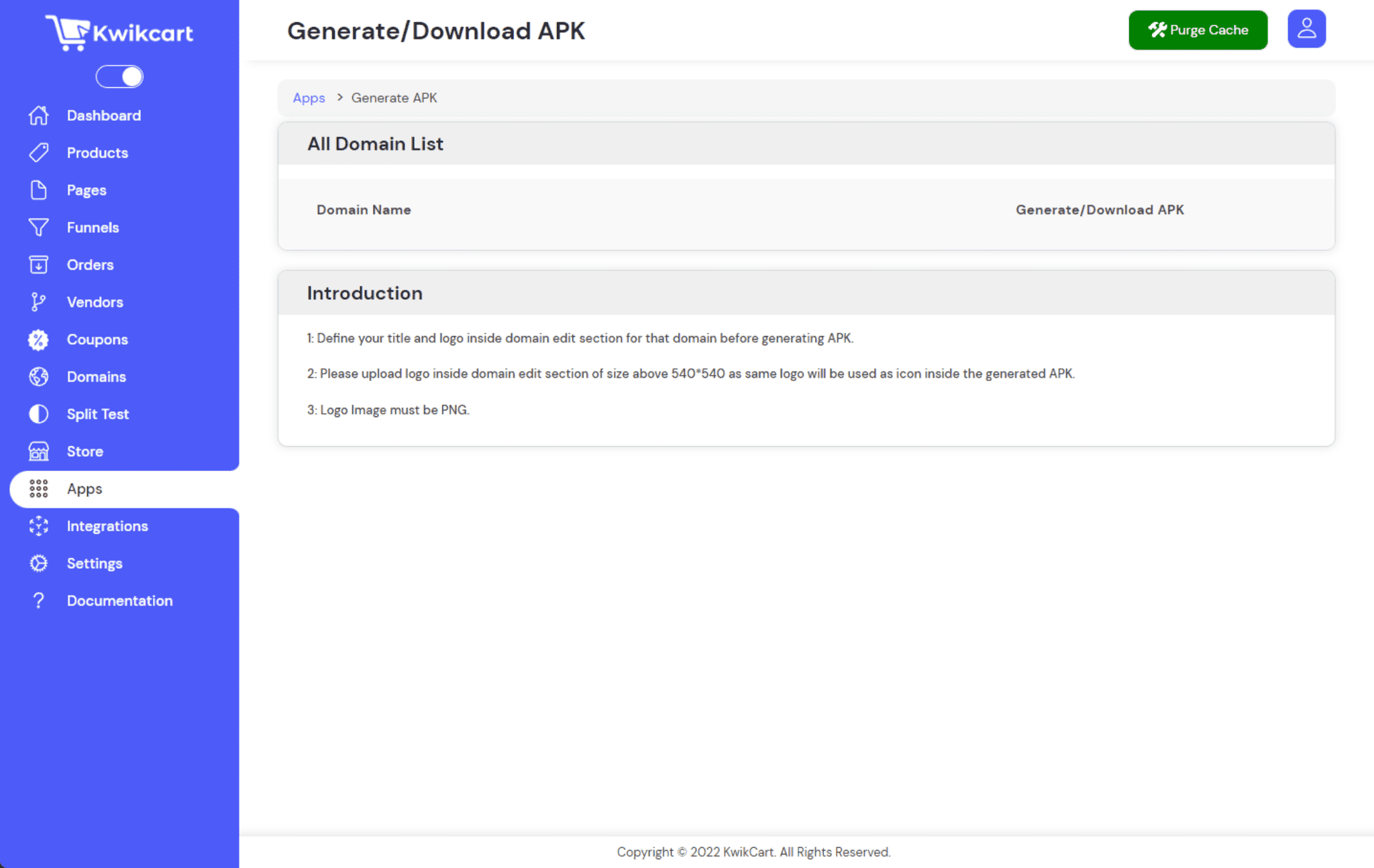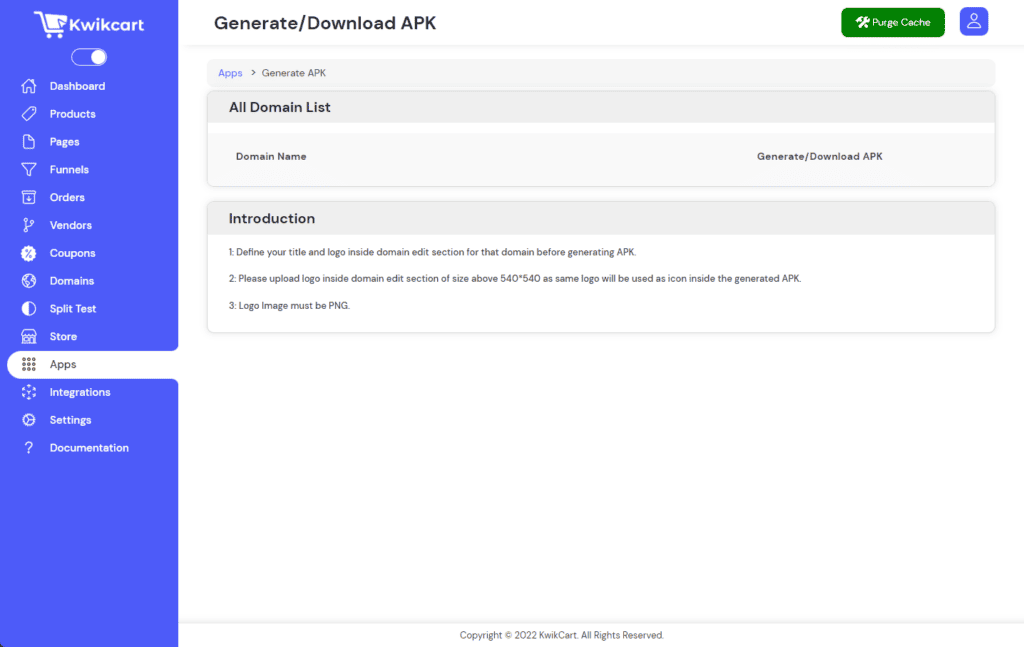 Integrate your favorite tools
Integrating your favorite tools into Kwikcart can enhance your online store's functionality and streamline your workflow. With Kwikcart's flexible platform, you can easily integrate popular tools like Mailchimp, Google Analytics, and QuickBooks to manage email marketing campaigns, track website traffic, and handle accounting tasks.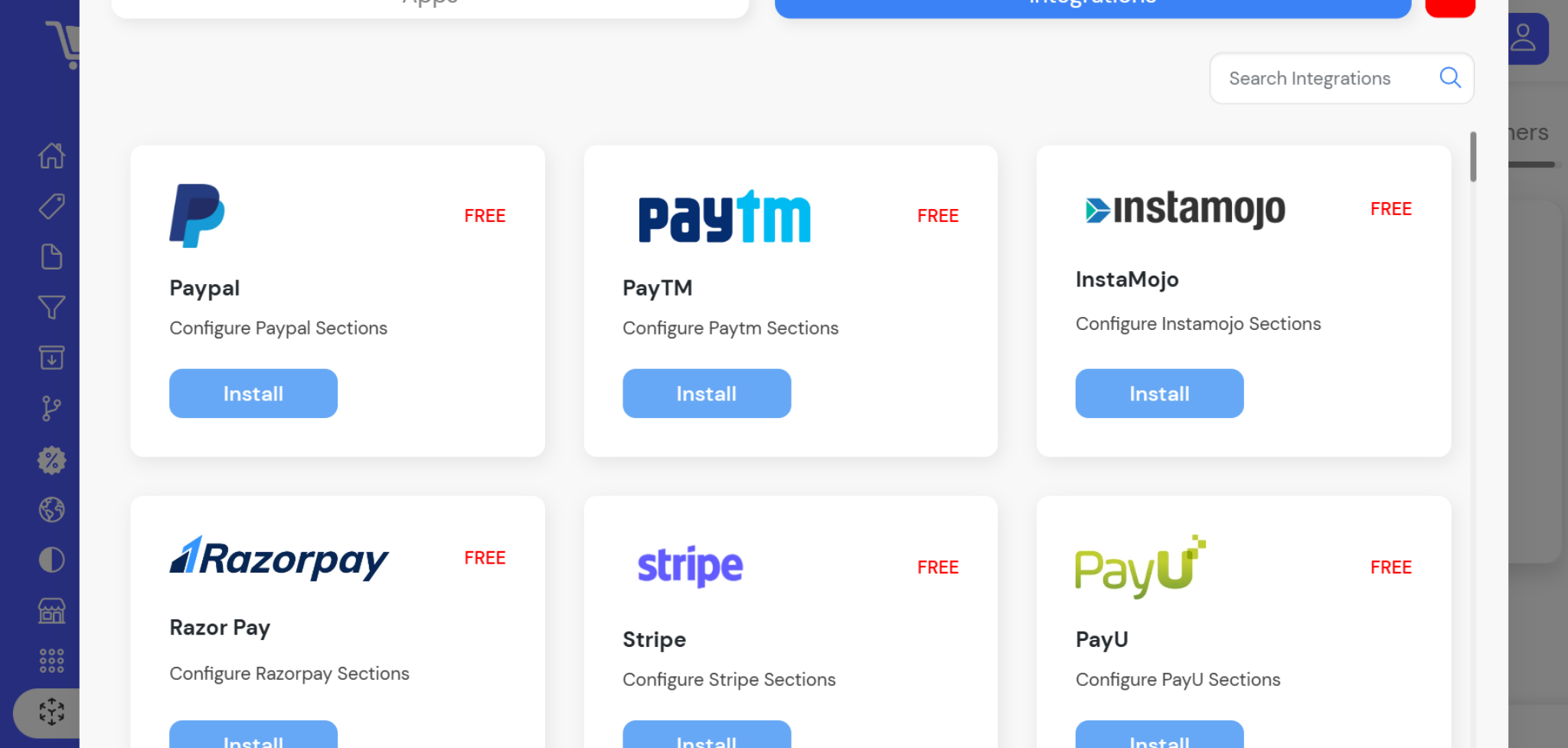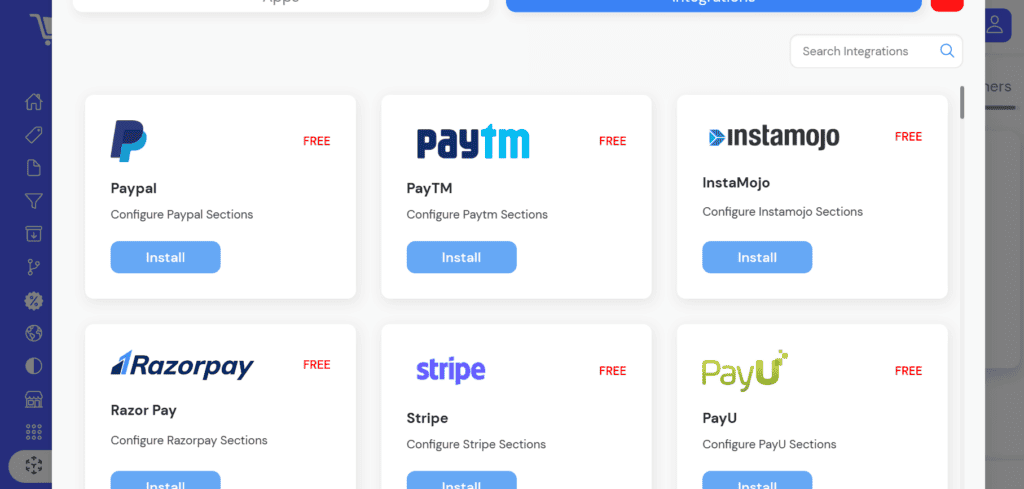 Currently, Kwikcart provides 70+ Integrations that include payment gateways, Marketing Tools, and SaaS Apps.
Built-in store layouts
Having a professional-looking layout is crucial. Kwikcart's built-in store layouts make it easy to design an attractive and user-friendly website without any coding experience using Elementor Page Builder.
These layouts are customizable and can be personalized with your brand's colors, logo, and images to give your store a unique look and feel.
By choosing the right layout for your business, you can improve user experience and ultimately increase sales. Additionally, Kwikcart offers responsive designs that ensure your store looks great on all devices, including desktops, tablets, and smartphones.
Creating Marketing funnels
Sales & Marketing Features
To succeed in eCommerce, creating a marketing funnel are very much essential. By identifying your target audience and crafting a funnel tailored to their needs, you can attract potential customers and encourage them to make a purchase.
Funnel Templates
With over 1,000 funnel templates to choose from, Kwikcart makes it easy to create effective marketing funnels that drive sales.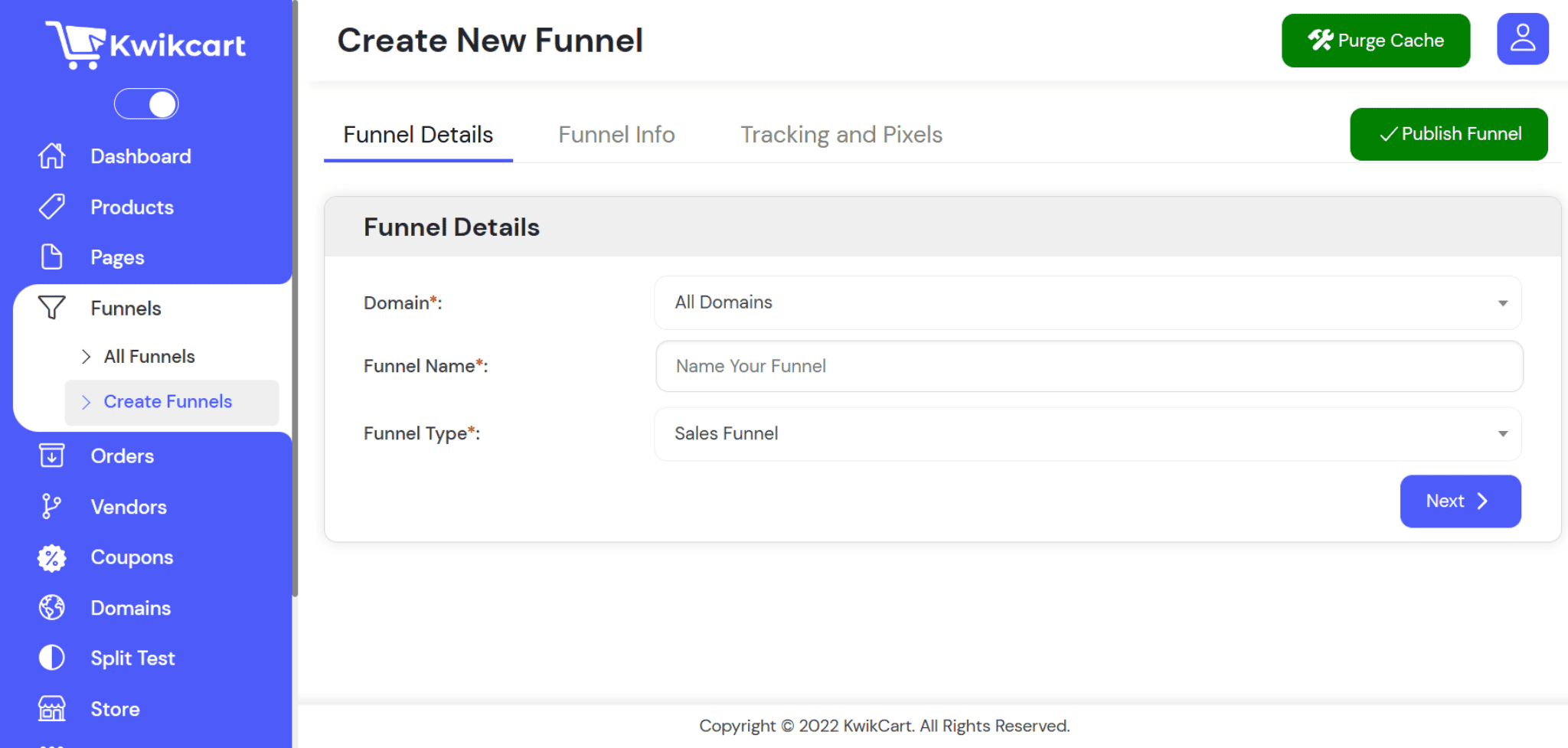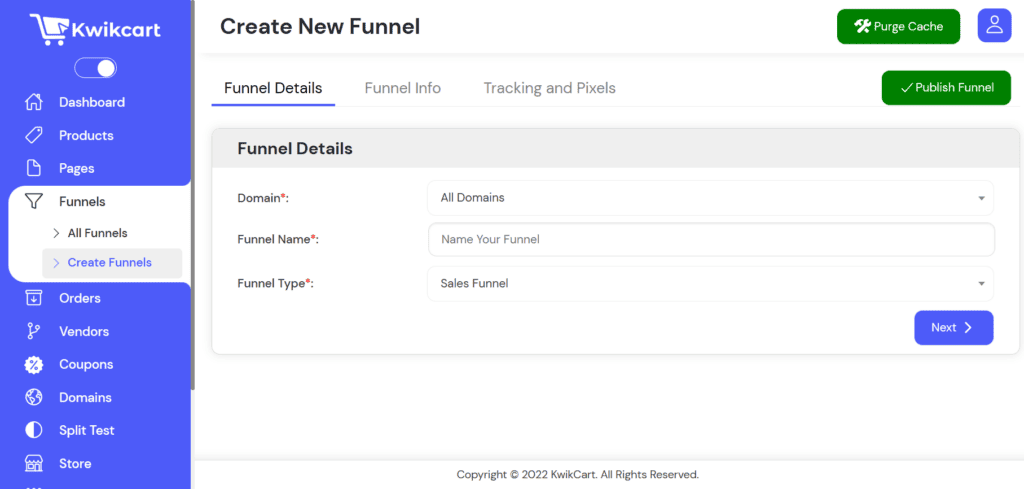 These templates are designed to guide customers through the buying process and increase conversions. Customizing your funnel to fit your brand and target audience is key to success, and Kwikcart provides tools and support to help you do just that. Whether you're looking for a simple sales funnel or a more complex multi-step funnel, Kwikcart has got you covered.
Upsell / Downsell / Bundling
Kwikcart offers tools to help you create effective marketing funnels that drive sales through Upselling and bundling can increase the overall order value, while down selling prevents customers from leaving empty-handed.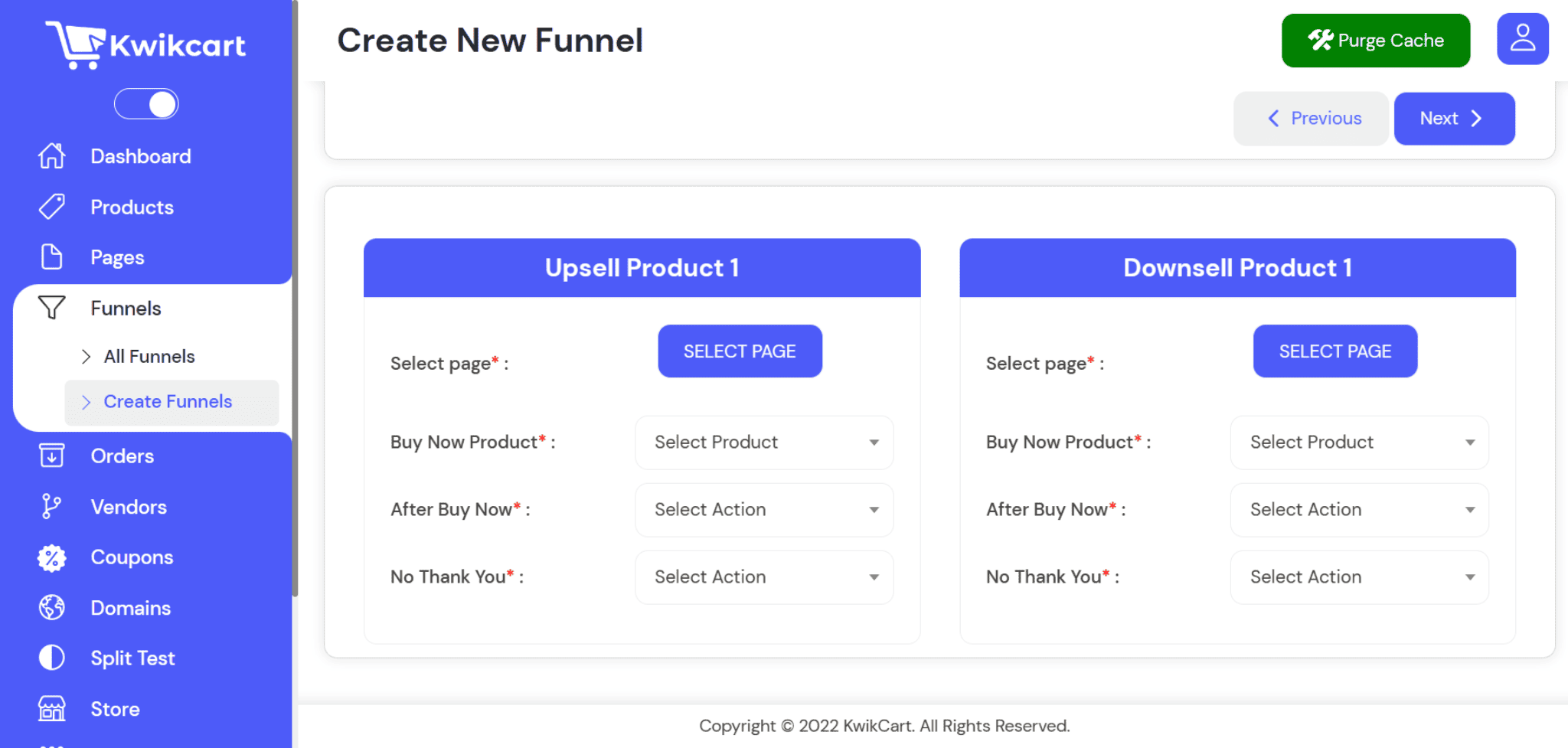 By implementing these techniques, you can increase revenue and customer satisfaction. Analyzing data and testing different strategies will help you find the most effective approach for your business.
Split Test
Kwikcart offers advanced split testing options that allow you to optimize your marketing funnel for better conversions and higher profits. With the right testing strategy in place, you can stay ahead of the competition by continually improving your e-commerce business's performance.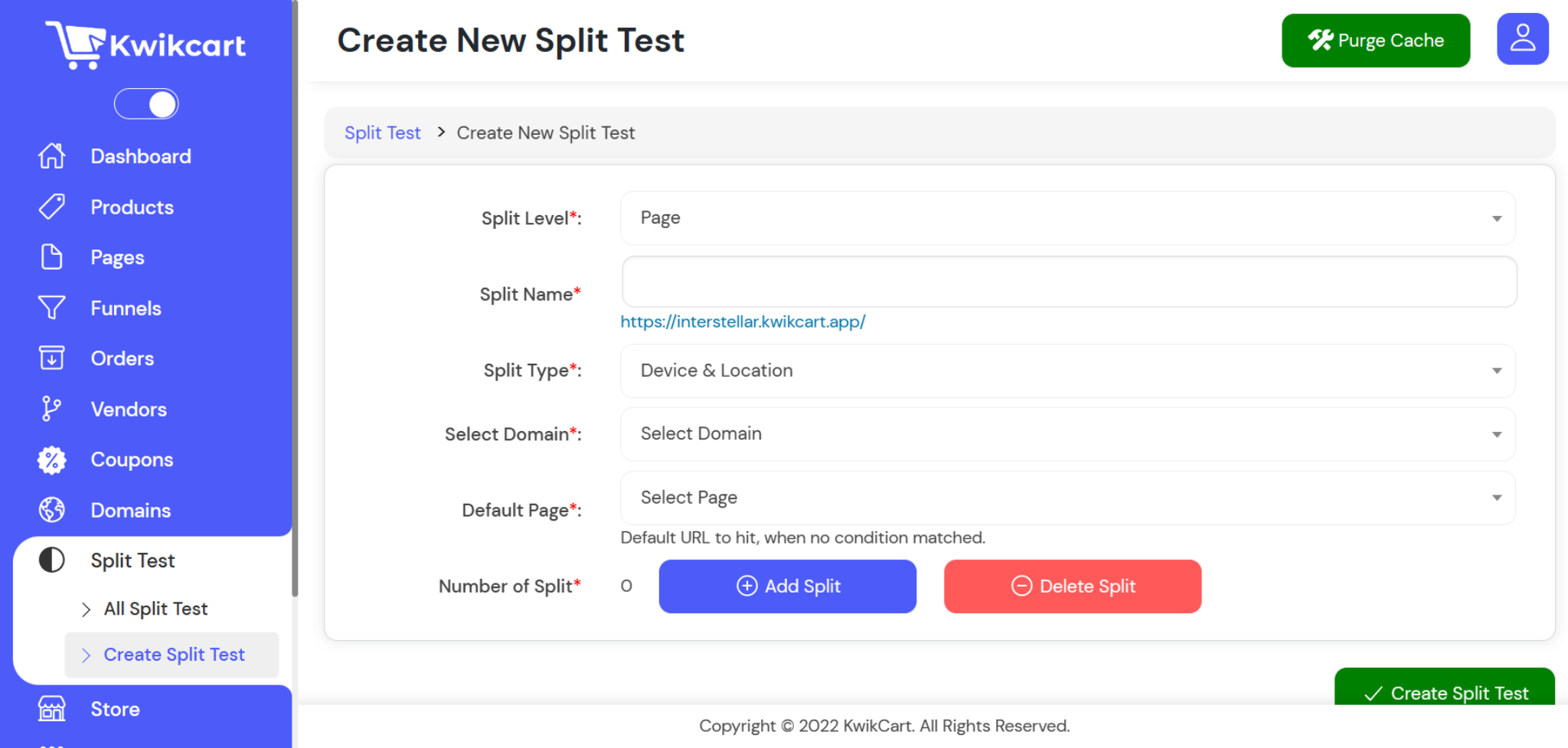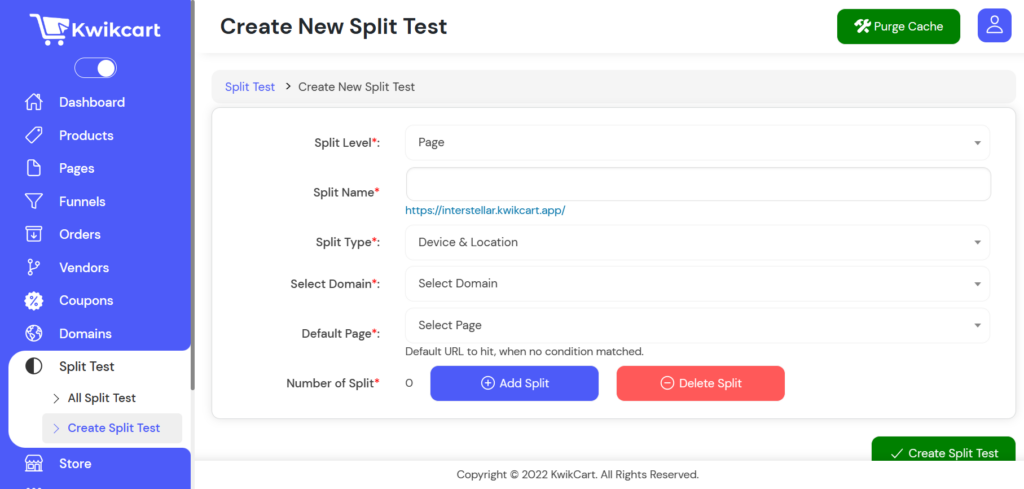 This can help you determine which elements are most effective. By creating multiple variations of your marketing funnel, you can compare their performance to identify what drives results.
Affiliate system
Extended Features
Kwikcart's affiliate system is a powerful tool that can help you expand your e-commerce business's reach and tap into new audiences. By partnering with other businesses and individuals, you can promote your products to a wider audience and drive more traffic and sales to your online store.
The affiliate system is easy to set up and manage, with comprehensive tools for tracking and managing commissions. Additionally, Kwikcart's affiliate system provides valuable data and insights on customer behavior and sales performance, allowing you to make informed decisions about your marketing strategies.
Track Affiliates
Managing your affiliate program can be a challenging task, but with Kwikcart's advanced tracking technology, you can ensure that everything runs smoothly and effectively. The Kwikcart affiliate system allows you to track and manage your affiliates easily, monitor their performance, and adjust commission rates accordingly.
You can use the affiliate dashboard to gain real-time insights into sales, clicks, and commissions earned by each affiliate. Additionally, Kwikcart offers customizable commission structures to incentivize affiliates and boost sales. With Kwikcart's powerful tracking capabilities, you'll have all the tools you need to run a successful affiliate program.
Google analytics integration
Integrating Google Analytics with Kwikcart's affiliate system provides valuable insights into the effectiveness of your e-commerce business. With this integration, you can track the performance of individual affiliates, monitor traffic sources, and identify areas for improvement in your marketing strategy.
By understanding the behavior of your customers and affiliates, you can optimize your website and marketing efforts to boost sales and revenue. With Kwikcart's advanced tracking technology and Google Analytics integration, you can take your e-commerce business to new heights.
Assign Commission
Assigning commissions to affiliates is a powerful way to boost sales for your e-commerce business. By offering commission rates to affiliates, you incentivize them to promote and sell your products on their own channels, expanding your reach and bringing in new customers. However, it's essential to set clear guidelines for your affiliate program and regularly review its performance to ensure that it's running smoothly and effectively.
With Kwikcart, you can easily assign commissions to affiliates and customize rates to incentivize top performers while identifying areas for improvement and optimizing your marketing efforts.
Pricing Plans
Business Pricing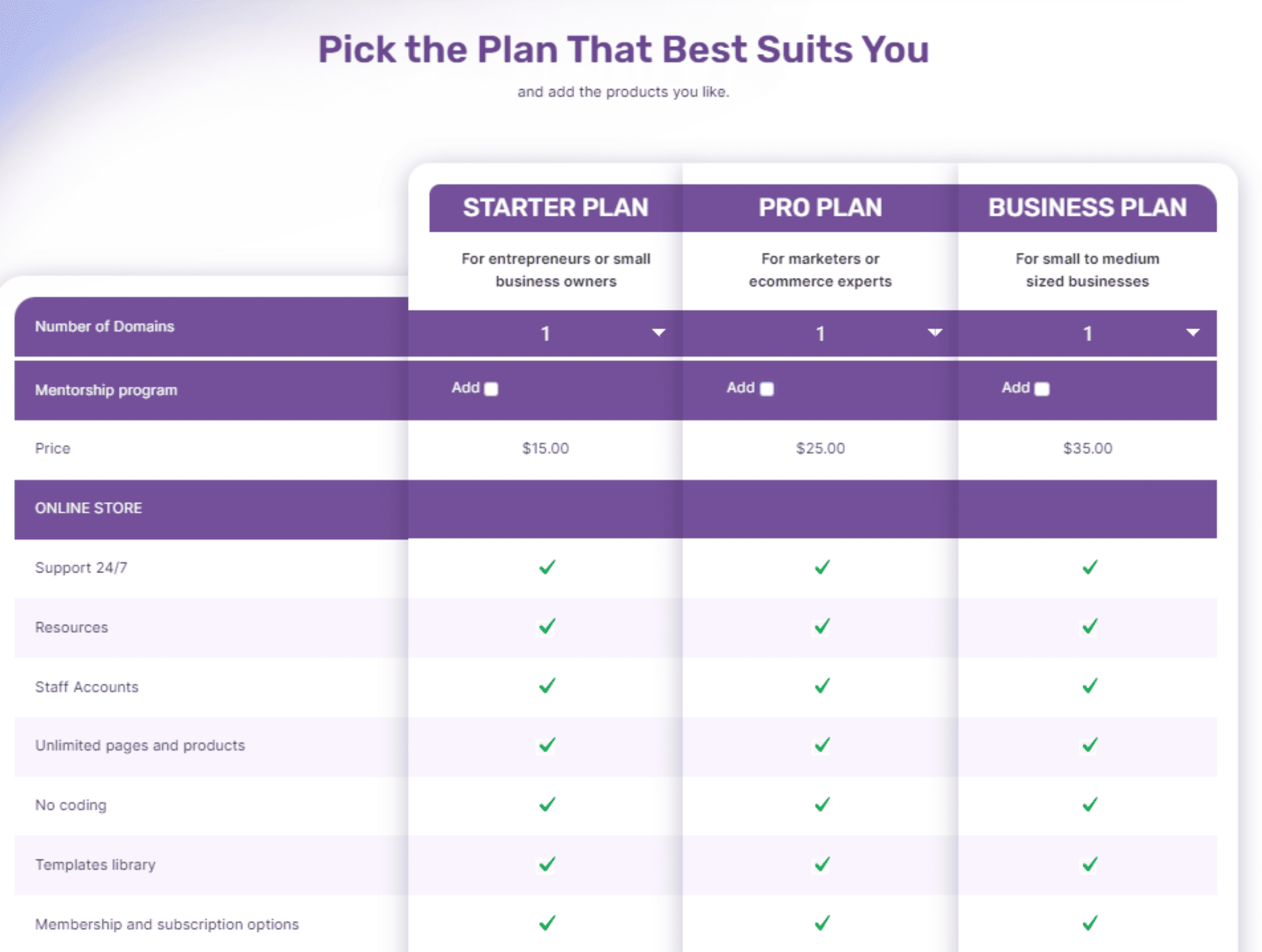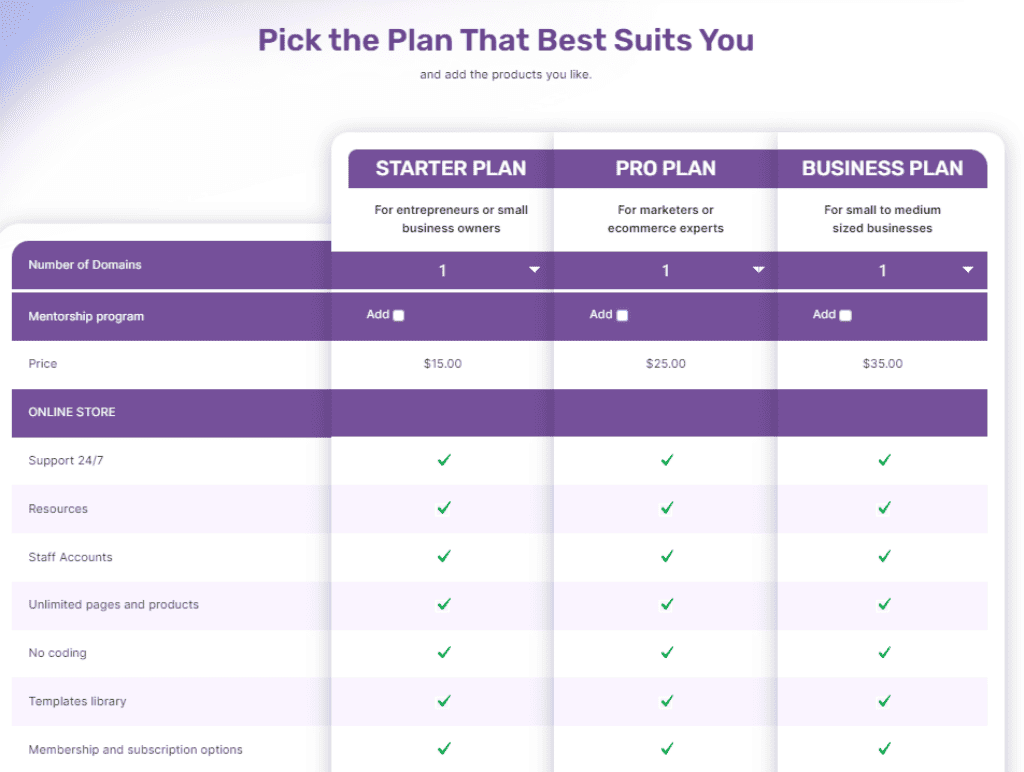 Kwikcart Lifetime Deal
A one-time payment option provides access to all features and future updates, including unlimited products, orders, storage, and customizable branding options.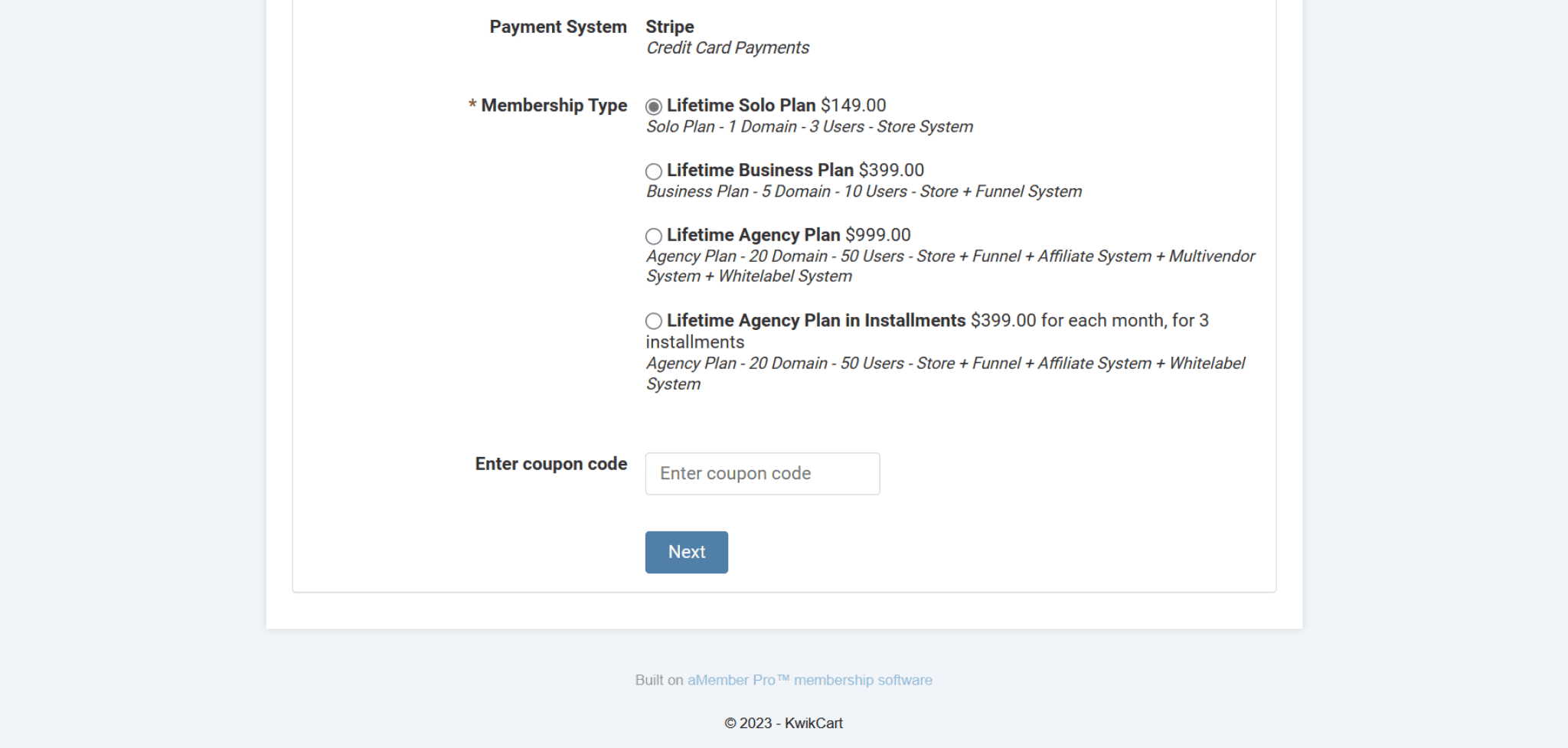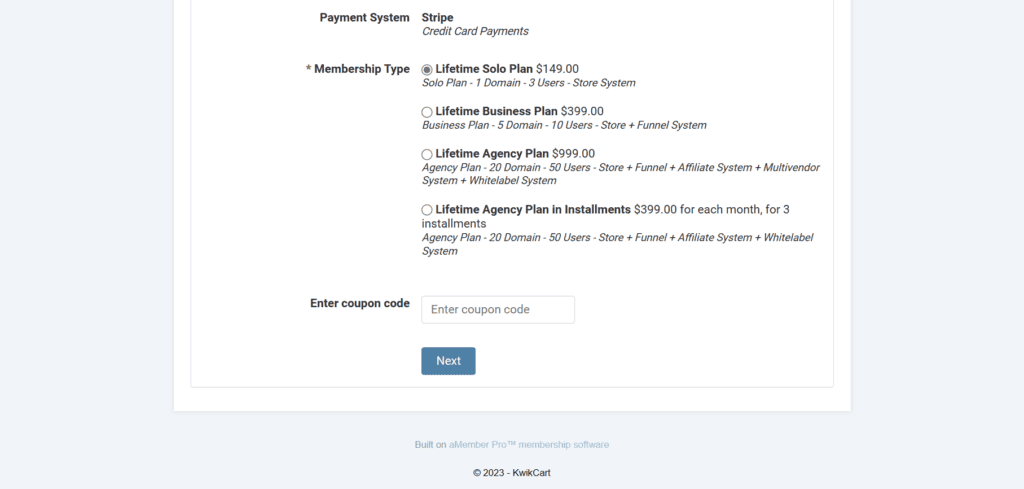 Support
Technical Support, Knowledge Base, Roadmaps, Changelogs
Alternatives
Similar Apps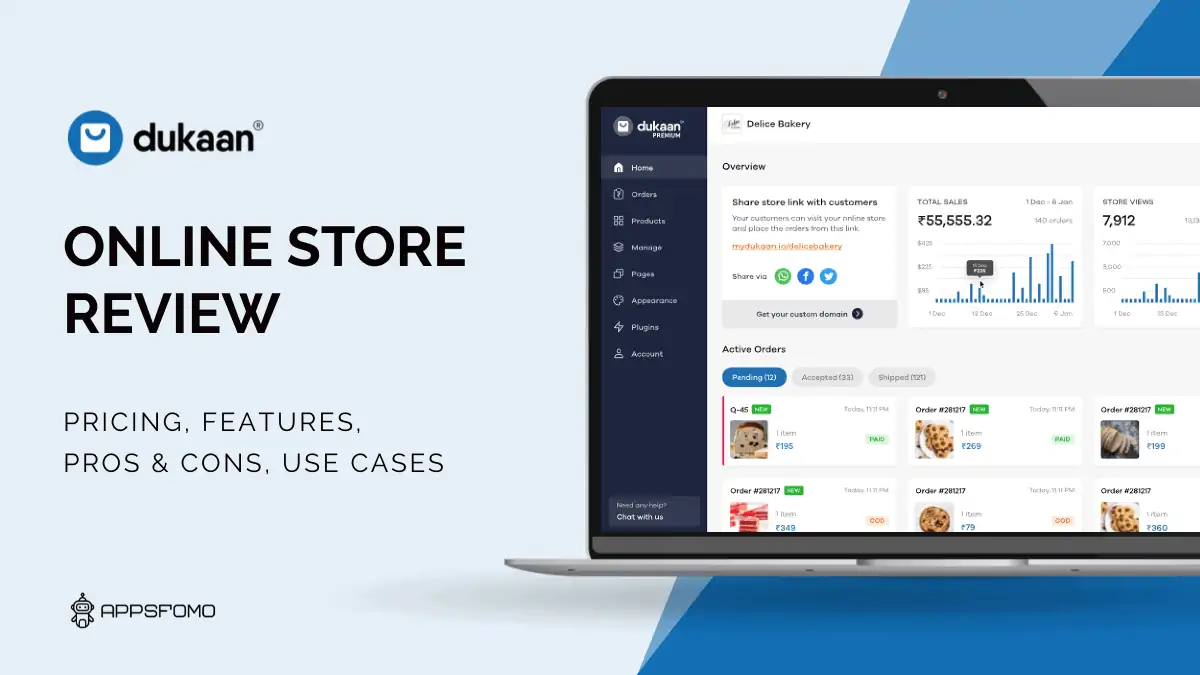 It an all-in-one commerce platform that makes it easy to launch your dream business and start selling to your customers, wherever they are
A user-friendly platform makes it easy to launch and manage your online store, allowing you to start selling to your customers no matter where they are in the world. Say goodbye to the hassle of managing multiple platforms and say hello to a streamlined approach to e-commerce.
Final Verdict
Is kwikcart right for You ?
Kwikcart is a comprehensive e-commerce solution that offers everything you need to build, market, and grow your online store. With its no-code platform, drag-and-drop builder, mobile app conversion tools, and integrated marketing funnels, Kwikcart makes it easy to create a professional-looking e-commerce store that's optimized for conversions and sales.
It also offers an affiliate system, Google Analytics integration, 24/7 support, and a packaged system. If you're looking for an all-in-one e-commerce platform that's easy to use and delivers real results, try Kwikcart today. Check out our pricing plans or take advantage of our lifetime deal offer to get started now!
Specification:
Kwikcart: Take Your E-Commerce Business to New Heights
| | |
| --- | --- |
| Review Date | May 2023 |
| Company | Kwikcart |
| Country | India |
| Initial Release | 2022 |
| Pricing | Onetime, Yearly, Monthly |
| Free Version | Available |
| Lifetime Deal | Yes |
| Support type | Emails |
| Integrations | Facebook pixel, Mailchimp |
| Mobile app | Available |
| Affiliate Program | Yes |
PROS:
Wide range of benefits for online businesses.
User-friendly interface for Shop Customization
Various payment and shipping options
Built-in SEO features help improve visibility on search engines.
Integrates with popular marketing and analytics tools
CONS:
Occasional technical issues
Slow load times can affect website performance.
Kwikcart: Take Your E-Commerce Business to New Heights