LearnDash create any type of courses and sell them through Woocommerce integration.
LearnDash: Best LMS plugin for WordPress
Learndash is a online course builder plugin for WordPress, You can create courses and sell them online
LearnDash is a well-known plugin to create and sell any kind of online courses, User can create their own learning management system (LMS) using this plugin.
LearnDash has some great features, With simple settings, you can create online courses quickly.
If you are a master in any topic you can create a course based on that, sell them on your website and earn extra money through that.
Different universities and some individual instructors are using LearnDash to teach online.


Creating LearnDash Courses
You can create any number of courses on a single website, adding quizzes, assignments, lessons, sections, and much more to a course. The course builder helps to structure the course with different sections by adding lessons and quizzes, Course builder has a drag and drop feature so you can drag any lessens to a particular course. This feature makes users change the sequence of the content easily.
Course settings also have plenty of options like who can access these courses, prerequisites, progress bar, number of lessons completed, and much more.
Here is the procedure to add courses using LearnDash
Setting Up Course Lessons, Topics, Quiz
Lessons are different parts of your course to get differentiate between one topic and other you can use them.
Even you can add different topics to each lesson. To add lessons or topics you can use visual course builder or dedicated option by going Learndash>Lessons>Topics
You can choose which course is associated with this lesson, You can add video lessons also.
For topics also you can add which lesson and course is associate with this.
If you want to add any Quizzes or Assignments in the course you can do that, Learndash gives full control and various options to create a quiz.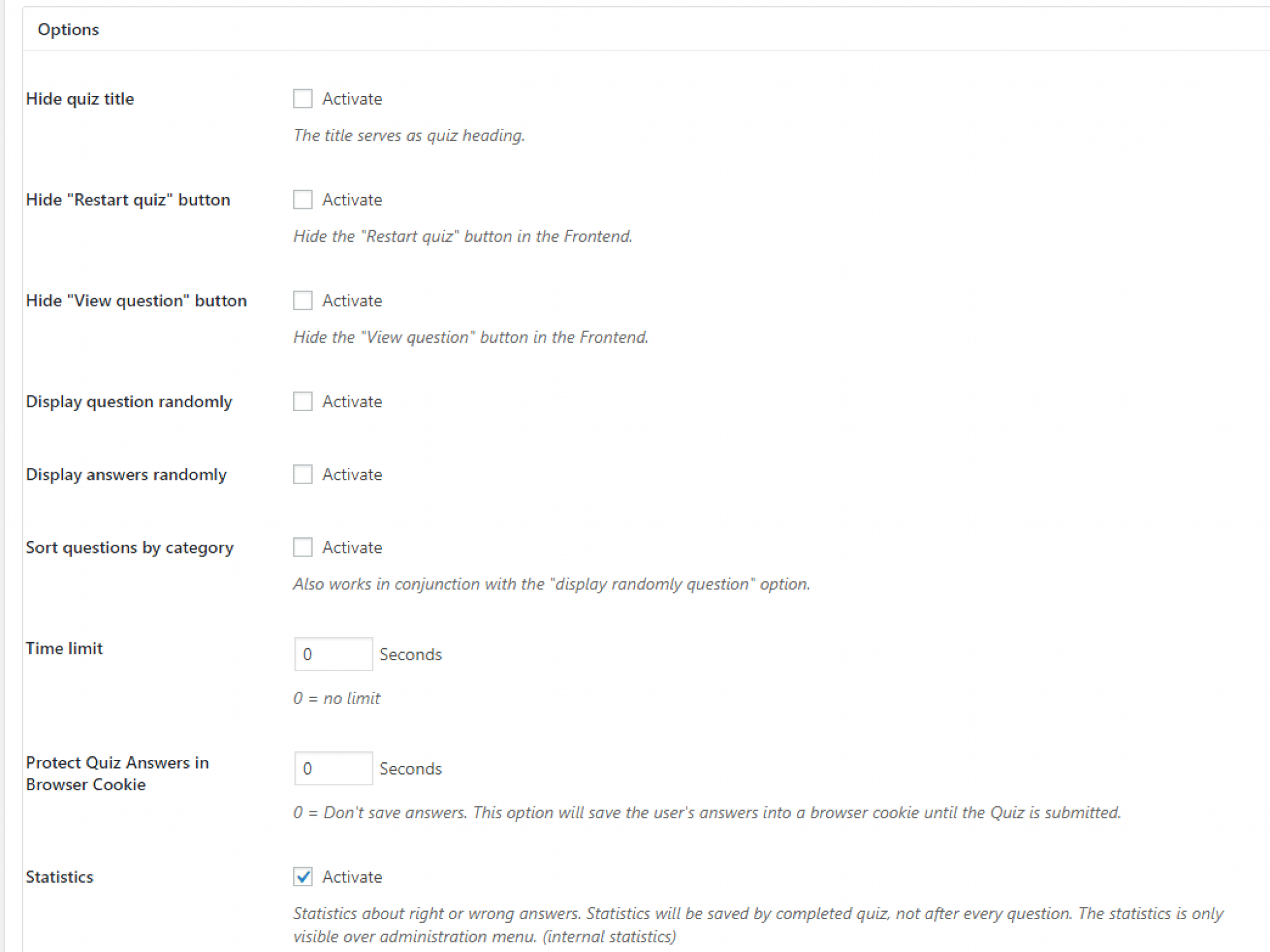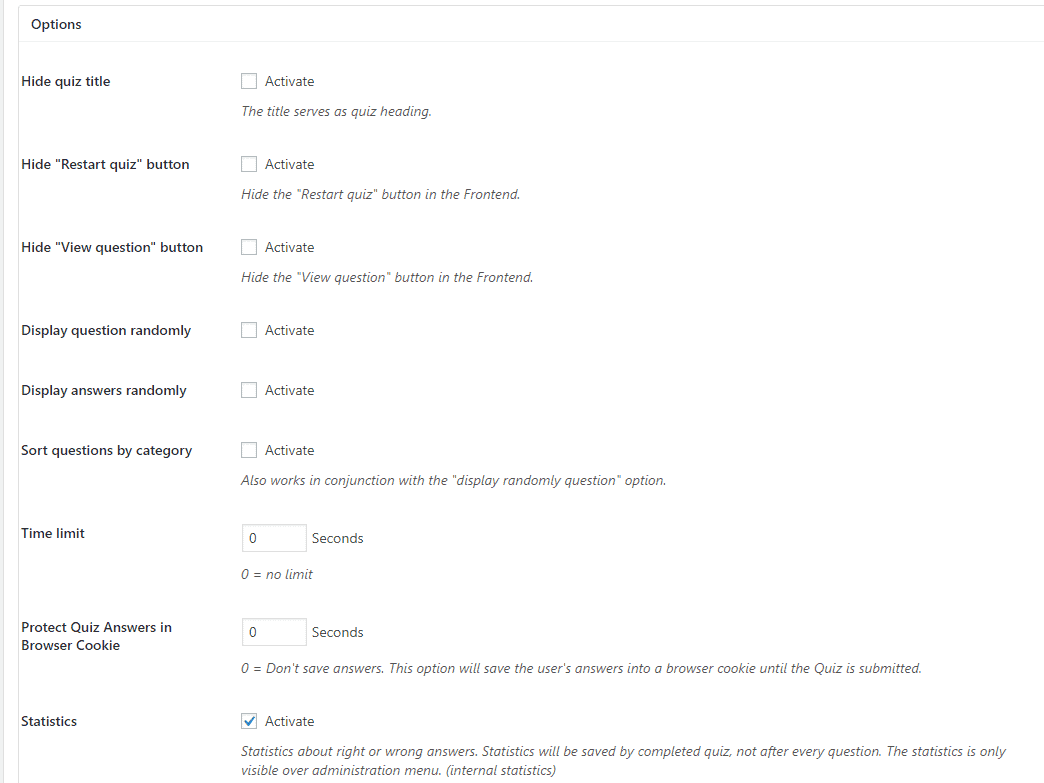 Learndash gives the option to save the settings template for the quiz so you can use that in the future. For any questions in the quiz, you select what type of the answer should be (like multiple choice, fill in blanks, long answers, etc.)
You can activate the assignments for the courses so after finishing, the user can able to upload that in the assignment area.
You can view the Demo of Learndash here.
Woocommerce Integration
LearnDash gives many third-party and official addons to enhance its features, By using Woocommerce addon you can create paid courses, which means you can sell your courses on a subscription or fixed price basis and give users access to it.
Using this addon you can create a product type as a course and select which course you want to sell then add a payment gateway your job is done. In several clicks, you can achieve this.
You can associate one or multiple courses to the same product and works with a Woocommerce subscription also.
You can also use other addons to send an email notification to the users, Adding badges to the courses, get a better course layout, and much more.
Some of the third-party addons are Zapier, bbpress, Stripe, Mailchimp, Slack, and many others.
Other Learndash Functionalities
1. Drip-Fed Content And Prerequisites
Making courses available at a certain duration or at a particular time is called Drip-Fed Content. To make better user engagement you can activate this feature. You can make content availibility for some days after signup or you can set a particular date to display the content.

You can add course prerequisites also for some of the courses to check wheater the user is well known to complete this course. You can add some of the previous courses as prerequisites then you can check the course taker have potential.

2. Video Progression Feature
If you make use of video clips in your training courses, LearnDash's Video Progression function makes it actually simple to install either self-hosted or externally hosted video clips.
Instantly

mark lessons/topics as complete after the

customer finishes the video clip
Send out students

straight to the next video once it

completes
Hide the play bar (to stay clear of skipping), autoplay videos, as well as lots more.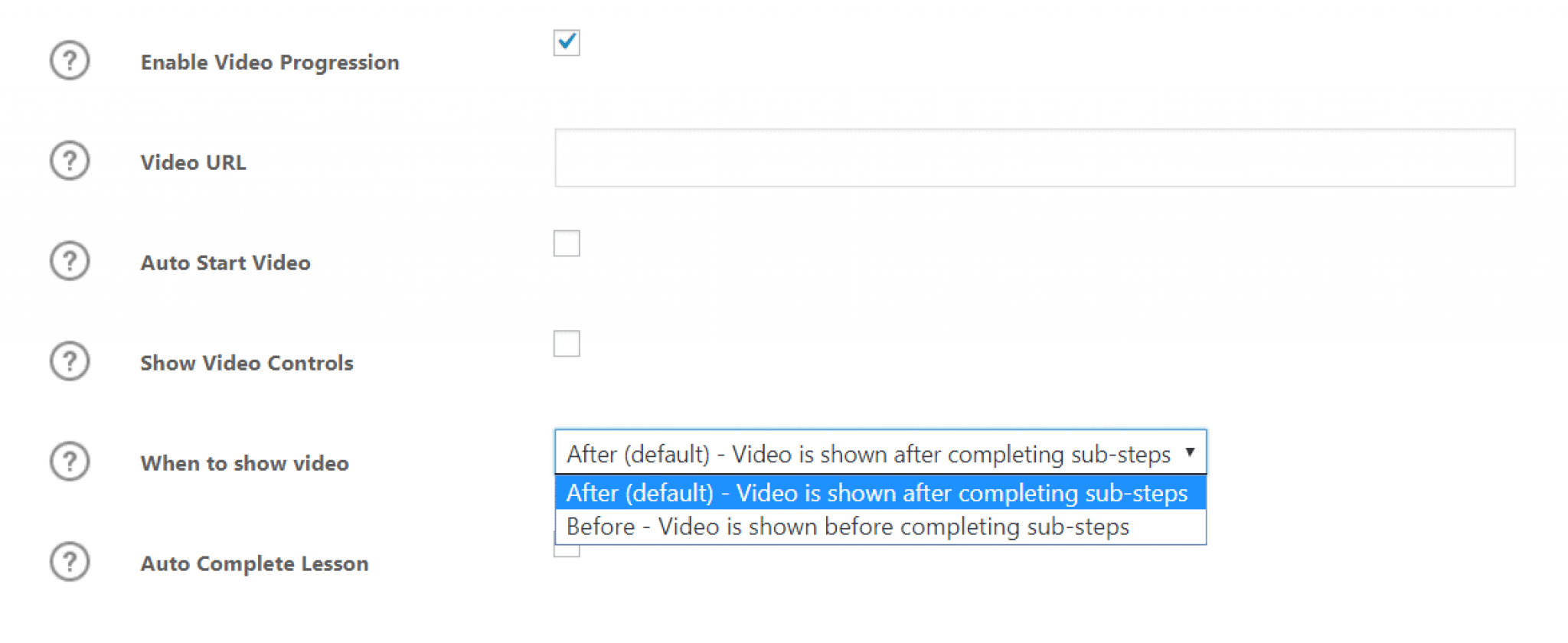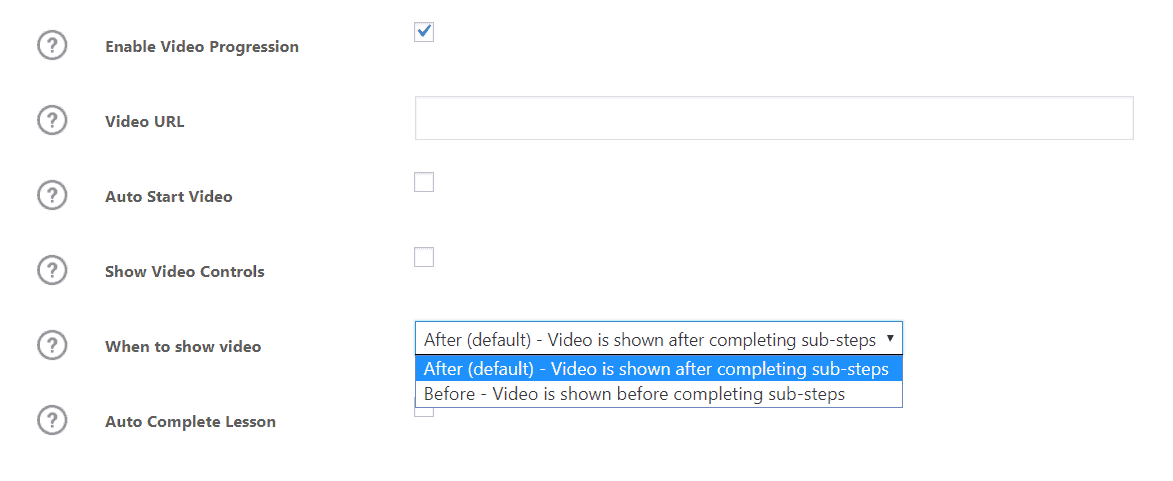 3. Automation Triggers
If the recipient did some specific things you can activate the triggers to perform some actions.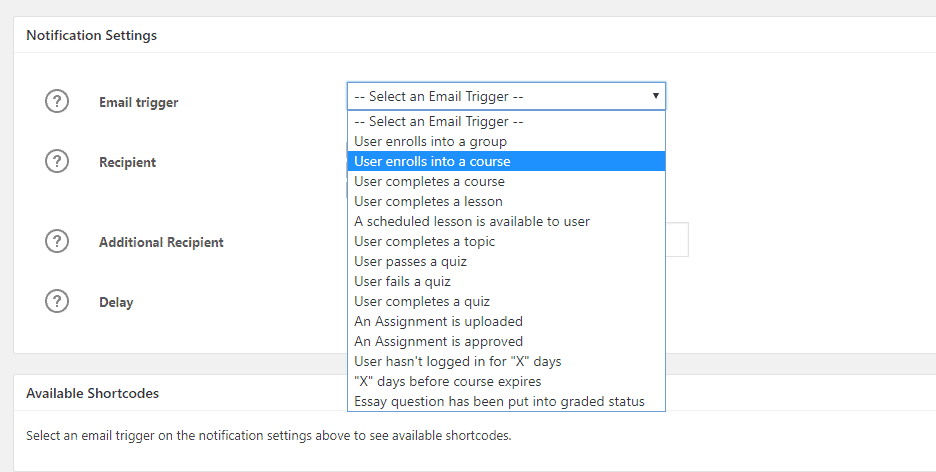 4. Easy Text Translation for Local Language
If English isn't your website's native language, LearnDash makes it simple to translate and localize your training course web content without the demand for a different plugin.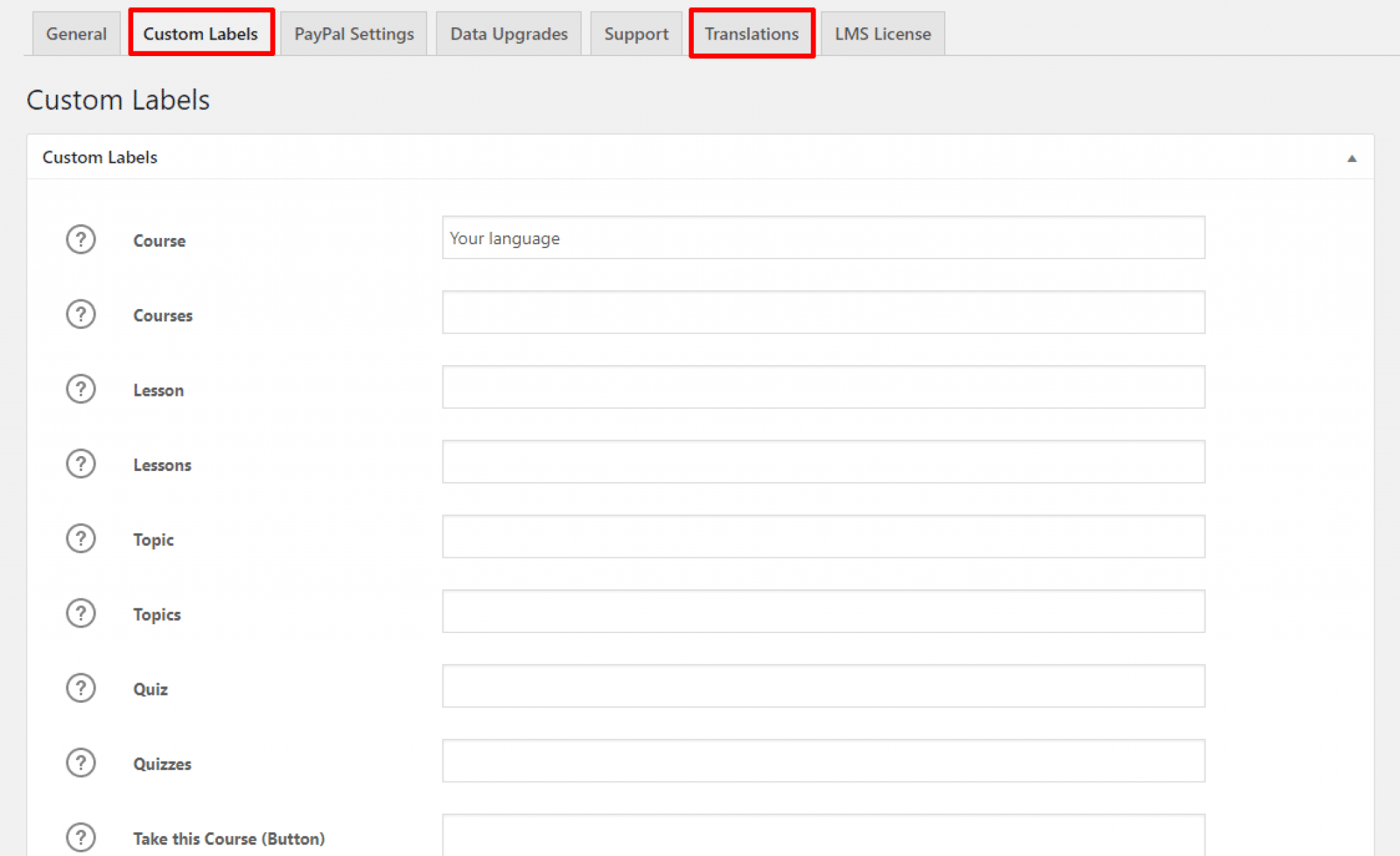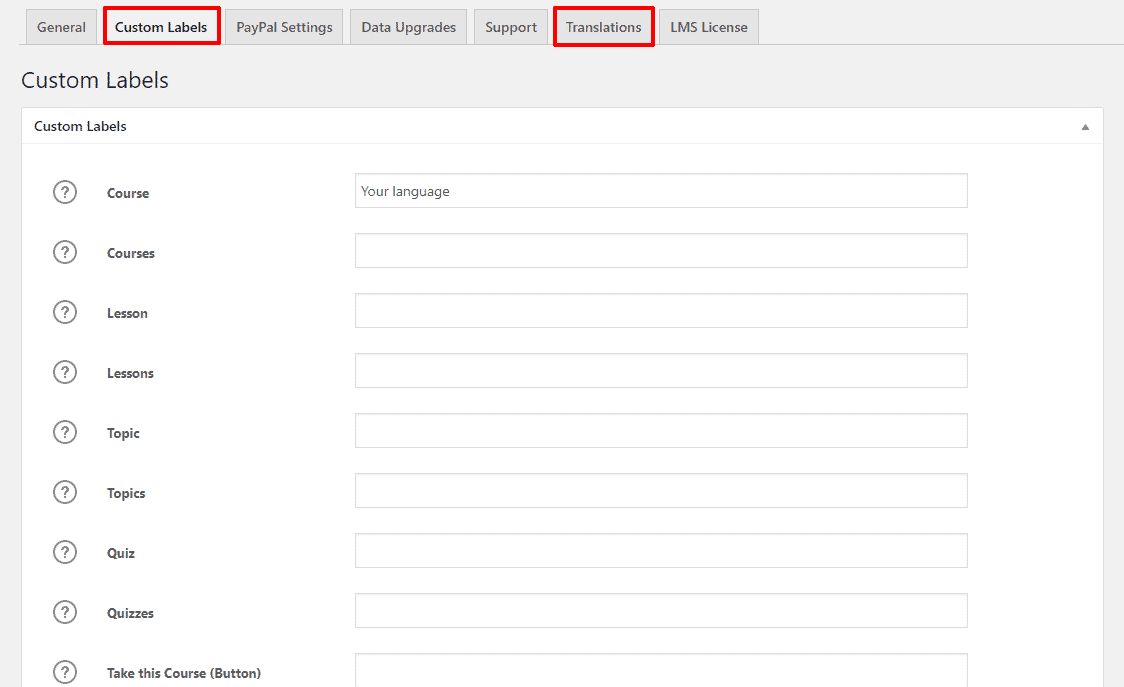 Pro's and Con's
PROS:
The Visual Course Builder Is Super Helpful
Cheaper than other Saas apps
Drag and drop features make a more organized course structure
Video progression helpful for video courses
Built in the language translator
Trigress automate more actions
CONS:
For Membership and payment you want third party addons
For new users its struggele to use
Pricing.
LearnDash is a Premium plugin there is no free version, LearnDash comes in three different packages Pro, Plus, and Basic.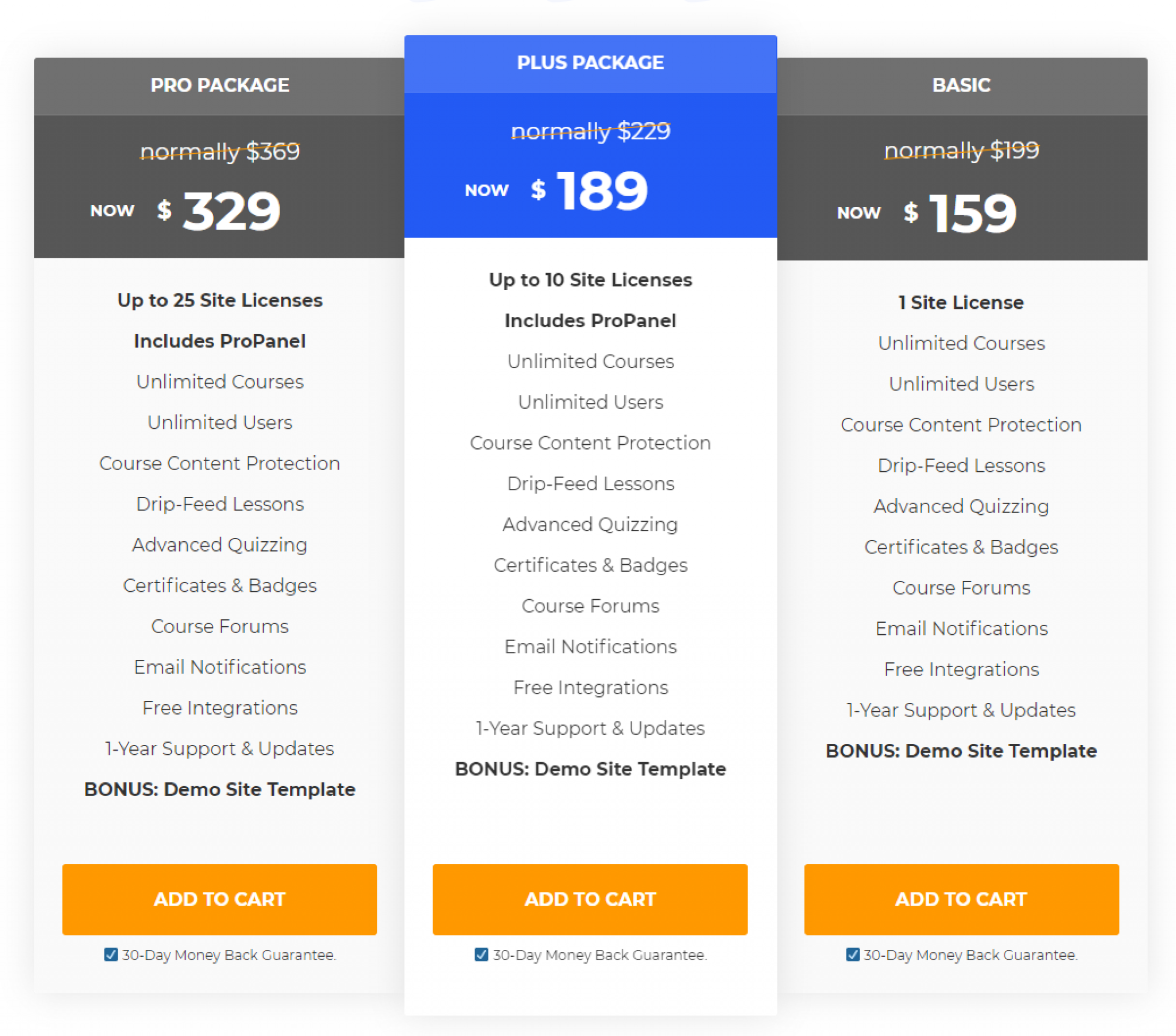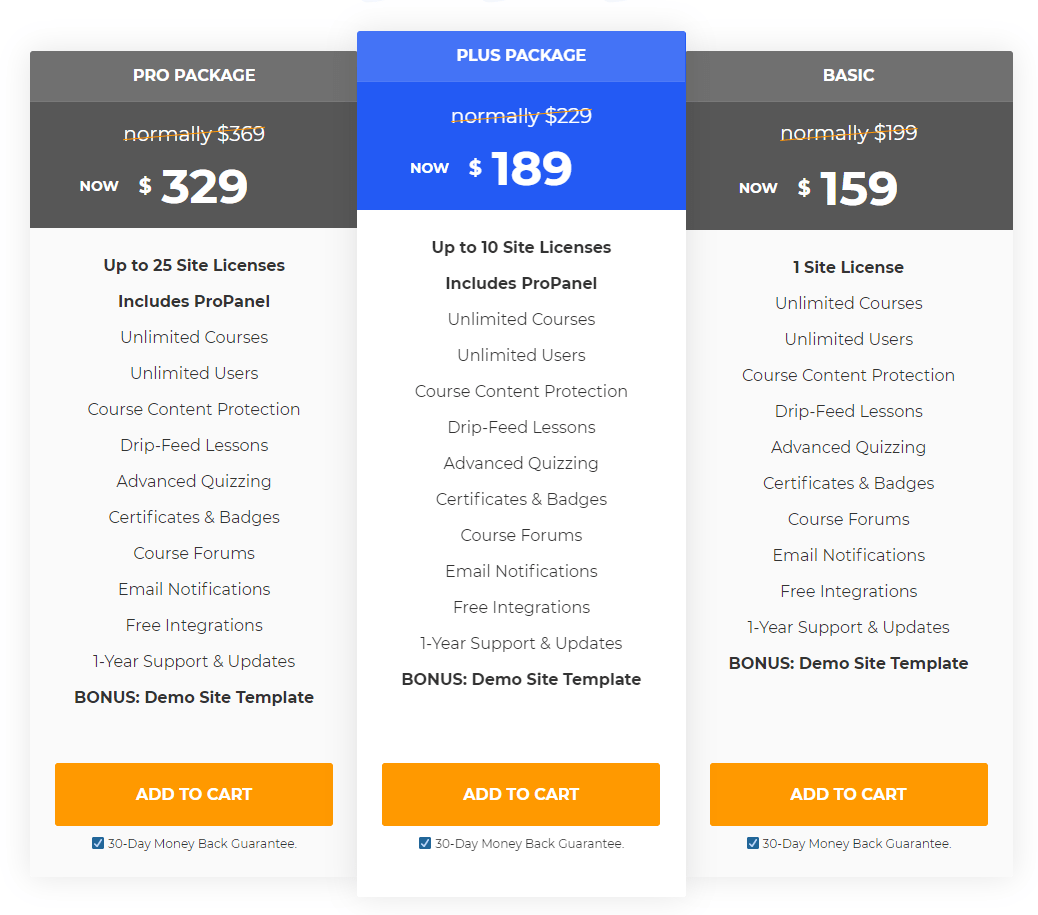 In the Basic package you won't get the Propanel feature, Propanel is reporting addon for LearnDash.
For all these packages LearnDash gives One support and updates with 30 Days money-back guarantee.
Competitors Plugins
Final Verdict
LearnDash is among one of the most popular WordPress LMS plugins. Its deep capability makes it a wonderful option for creating genuinely custom training courses. The only downside is that casual customers might struggle to identify all of that deep capability. You can watch Case studies and then decide whether to use this plugin or not.