Liquidpoll is the fastest way to get customer feedback. It is the ultimate WordPress plugin for creating Advanced polls for your brands.
You will get:
10+ themes and animations
1000+ Possible Variations
Single and Multiple voting
Advanced Reporting
Easy poll generation
NPS Survey
Integration with FluentCRM, Funnelkit, Groundhogg
LiquidPoll Rating
Create polls and surveys with ease on your website or blog. It allows you to create unlimited polls and get answers from your visitors. All in an easy-to-use, intuitive interface that works right out of the box!
PROS
10+ themes and animations
1000+ Possible Variations
Single and Multiple voting
Advanced Reporting
Easy poll generation
NPS Survey
Integration with FluentCRM, Funnelkit, Groundhogg
CONS
Not compatible with BuddyPress
Polls are a powerful marketing tool that helps companies to understand the pulse of their customers. They are an easy way to get a word-of-mouth endorsement and gather feedback. At its core, polls are simple surveys that allow people to express their opinion and form an opinion on content or products. Set up polls in your blog, website, or social media profile and encourage your audience to participate. The results can be dynamic and have a great influence on the people who read them.
In this post, we will tell you everything you need to know about LiquidPoll – a plugin that lets you create polls in a WordPress blog faster than ever before. We will also talk about its pros and cons and whether it is good enough as an alternative to poll plugins or standalone polling tools.
LiquidPoll: Overview
What Is LiquidPoll?
What Does a Poll Plugin for WordPress Do?
A poll plugin for WordPress is a great way to get the community involved in your site. Your visitors can vote on the questions and then you will be able to track which questions are most popular. It's a fun way for users to interact with your site, but it's also good for building up traffic, as more people will see the polls when they visit.
You might think that creating polls would be time-consuming and difficult, but you're wrong! A poll plugin for WordPress allows you to easily create polls and has many useful features. A poll plugin for WordPress allows you to create polls and surveys on your website. polls are a great way to engage your audience, collect feedback, and determine the most popular opinion.
What is Liquidpoll?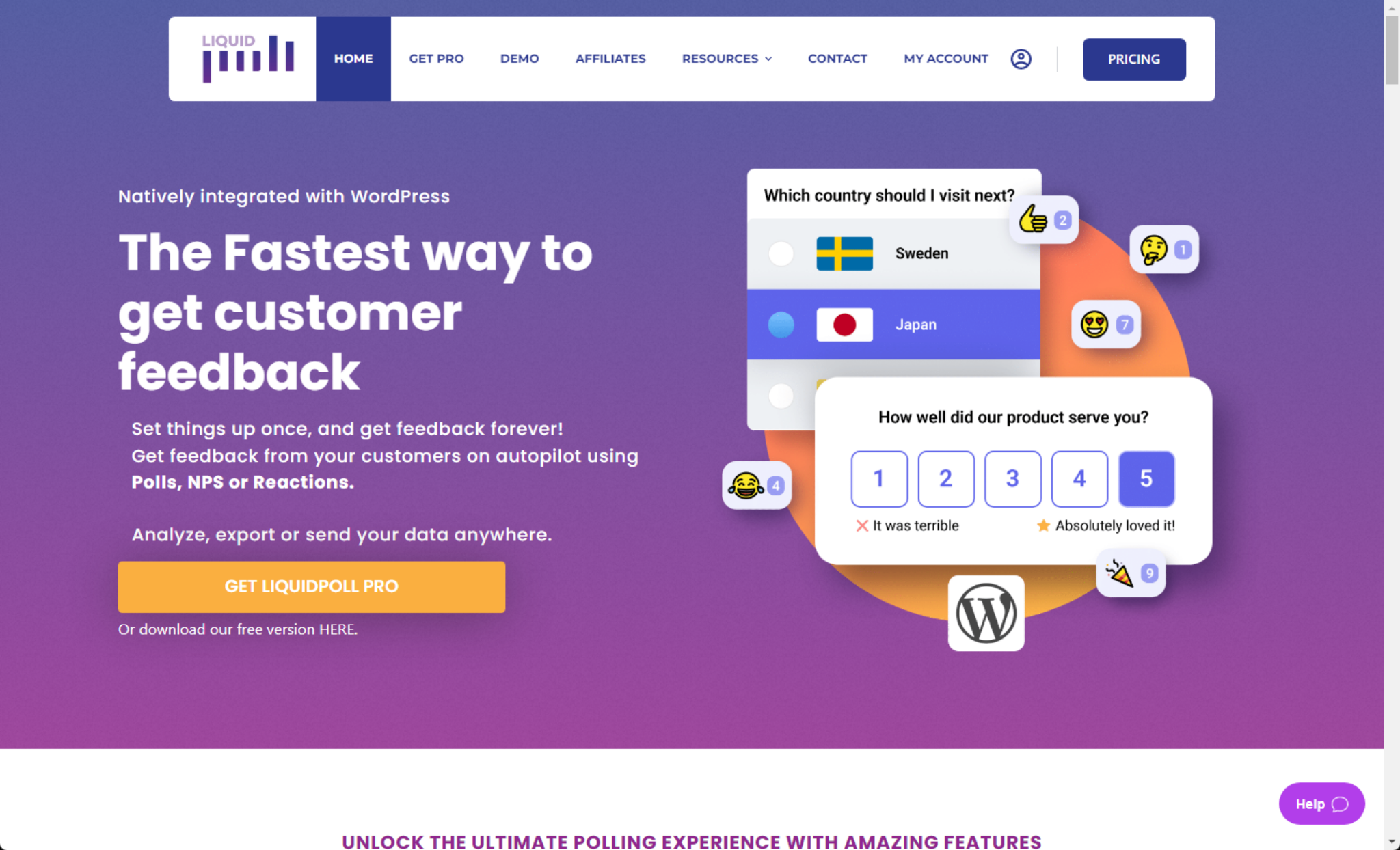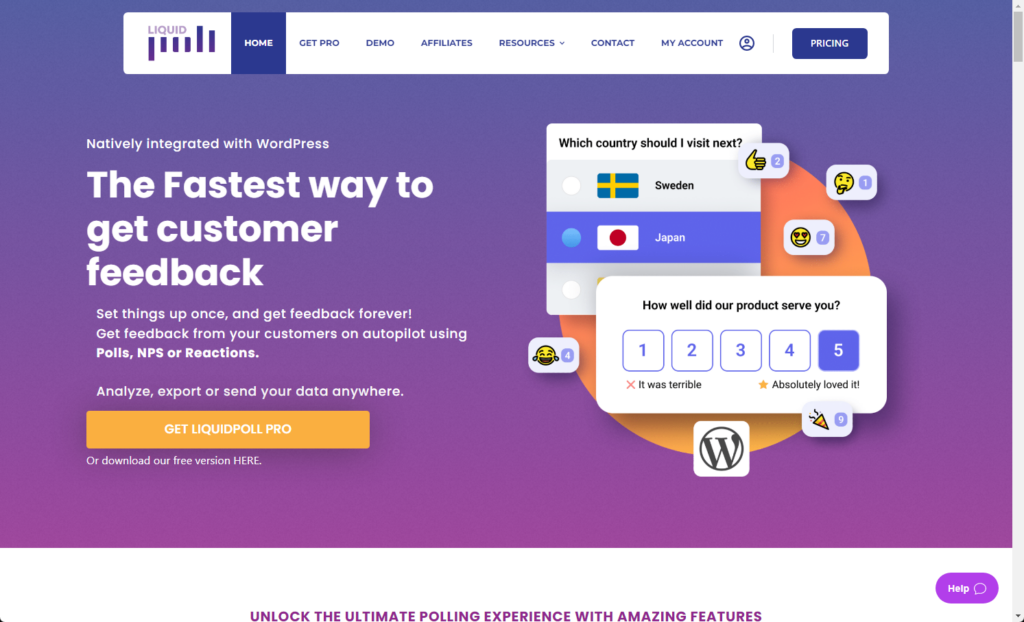 Liquidpoll is a polling platform that allows users to create polls and surveys. It has a highly customizable polling system with many options to control each poll. This makes it easy for creators and brands to take opinions from visitors/users in multiple styles/themes. This plugin is perfect for anyone looking to create polls on their website or blog. It's super easy to set up and use, making it a great solution for opinion gathering. Set up things once, and you'll get feedback forever! Using polls, NPS, or Reactions, you can get feedback from your customers on autopilot. Analyze, export, or send your data anywhere.
Plus, it's free and easy to use, making it an affordable polling solution than any other plugin out there.
Company Details
Liquid poll is backed by a UK-based Growth hack and Marketing company Led by Community. Founder being Francisco Opazo
Online Presence
LiquidPoll: Features
Why Use LiquidPoll?
Liquidpoll is a free and easy-to-use poll-taking platform. It provides a wide range of features to make poll-taking more fun and engaging.
Advanced polls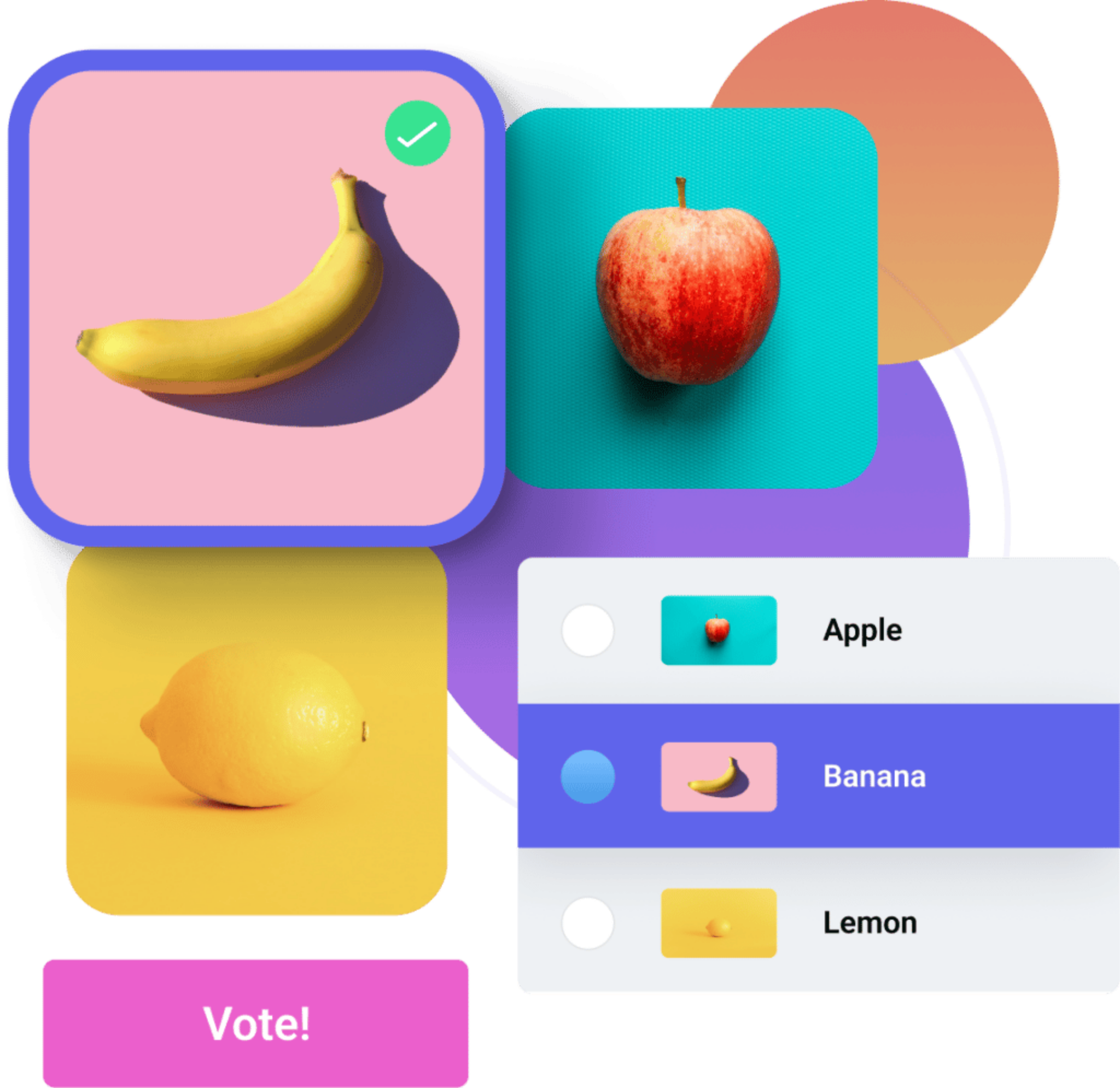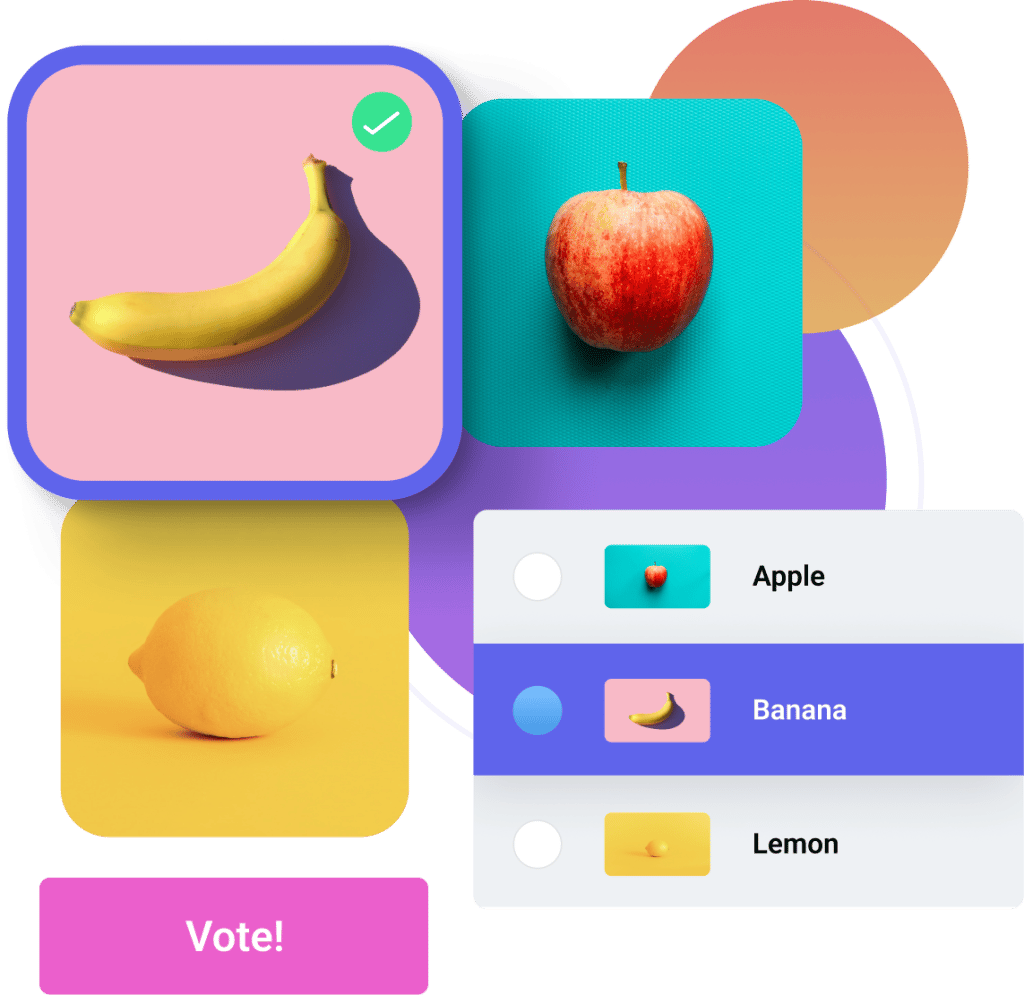 The best way to unlock the full potential of your polling strategy is by capturing leads and collecting feedback. Sequential polls allow you to capture leads, collect more information, and streamline your poll process.
These polls can be taken in succession to learn more about respondents and their opinions over time. Another advantage of sequential polls is that they can be customized to capture specific information such as demographics or opinions on different topics. By collecting feedback from a series of poll questions, businesses can gain valuable insights into how they are doing and what they can do to improve their operations.
Creative NPS Score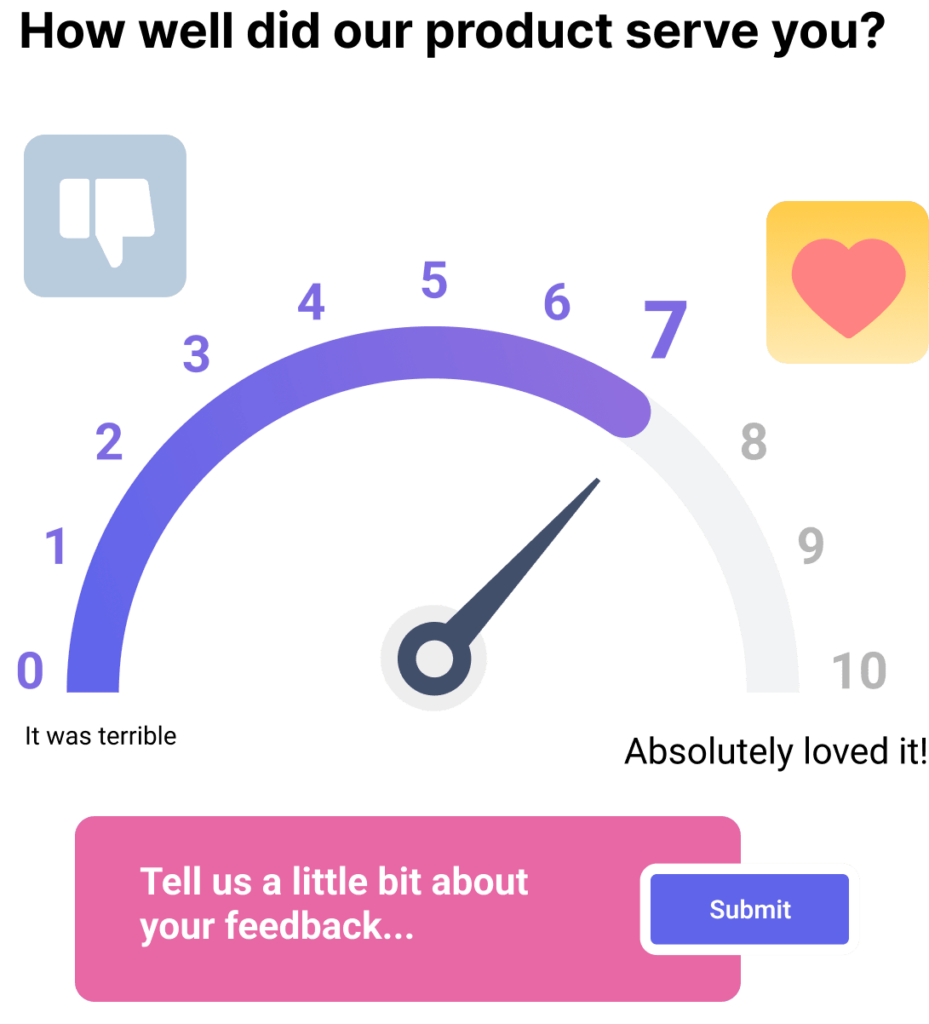 Liquidpoll is a tool that helps businesses learn from customers' experiences after they have completed a course, made a purchase, or booked an event. It allows you to collect feedback on your service and product, capture customer testimonials, and build your brand. Liquidpoll also allows users to create polls to gauge customer opinion on various issues.
Lively Reactions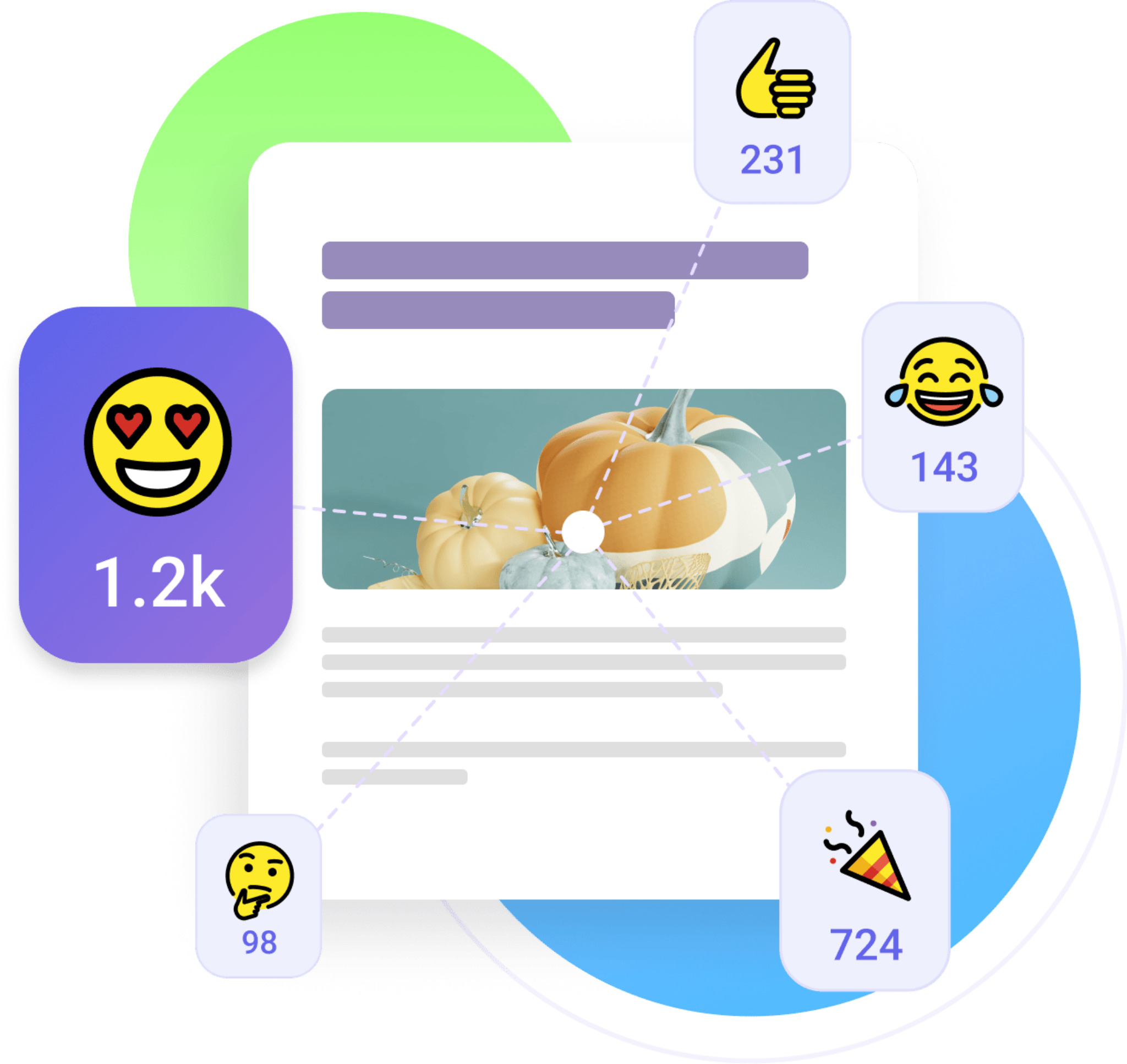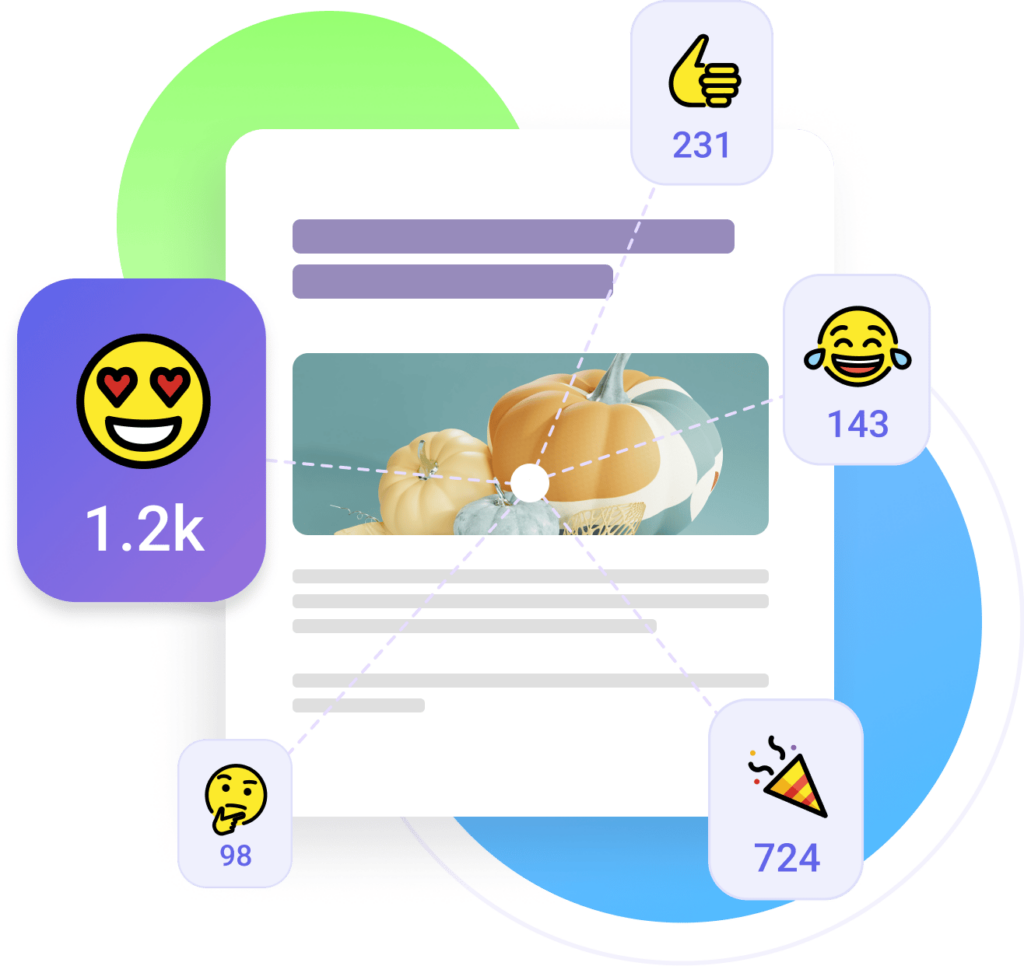 Liquidpoll is a free and easy-to-use feedback and reactions tool that allows users to share their feelings with your content. Using Liquidpoll, you can let your users 'React' sharing their feelings about your articles, products, lessons, courses, custom post types, and more.
This is a unique and engaging way to collect feedback from your audience and help improve your content. By allowing users to express their thoughts in a quick and fun way, you can gain valuable insights into how best to deliver your message.
Elementor Widget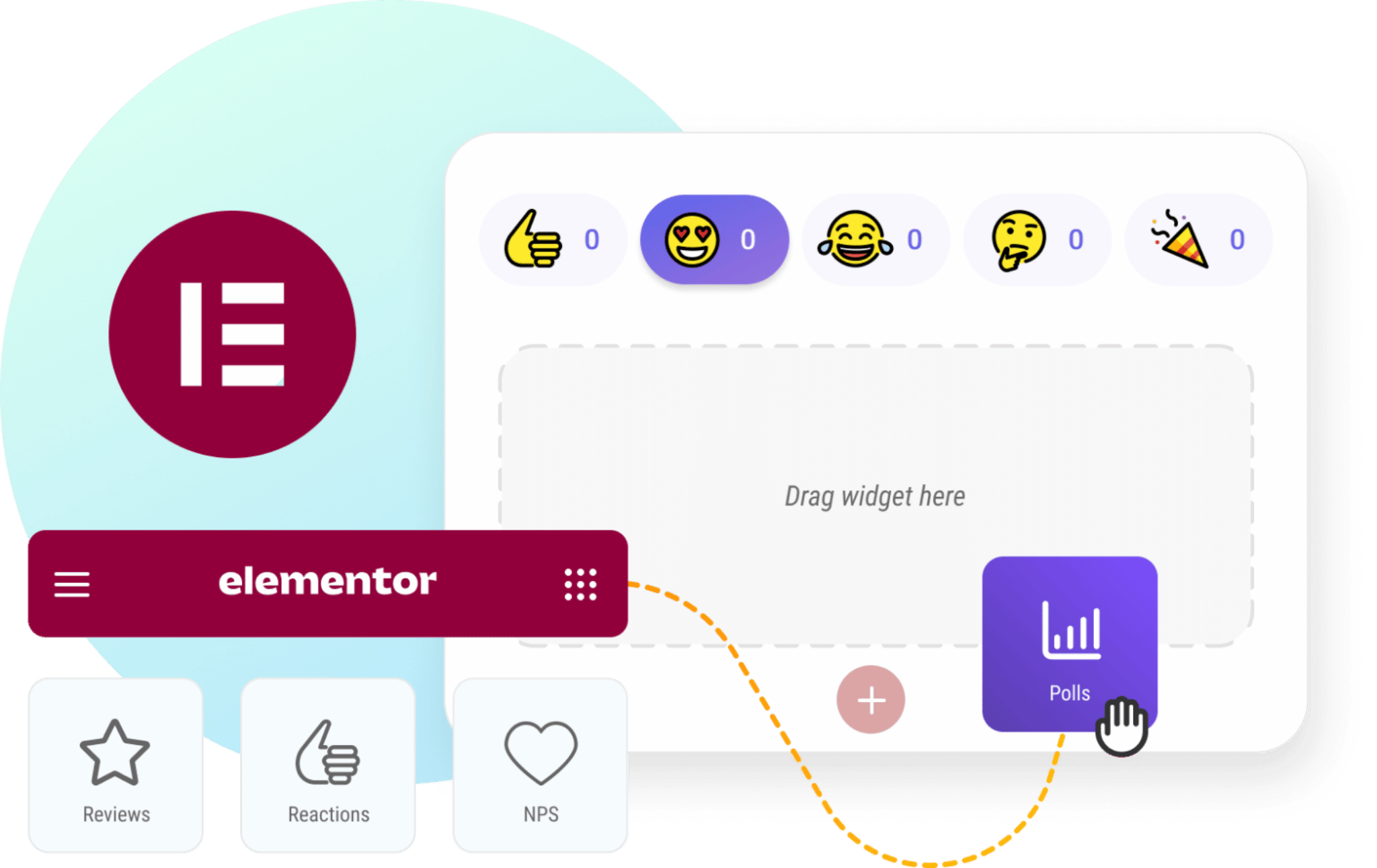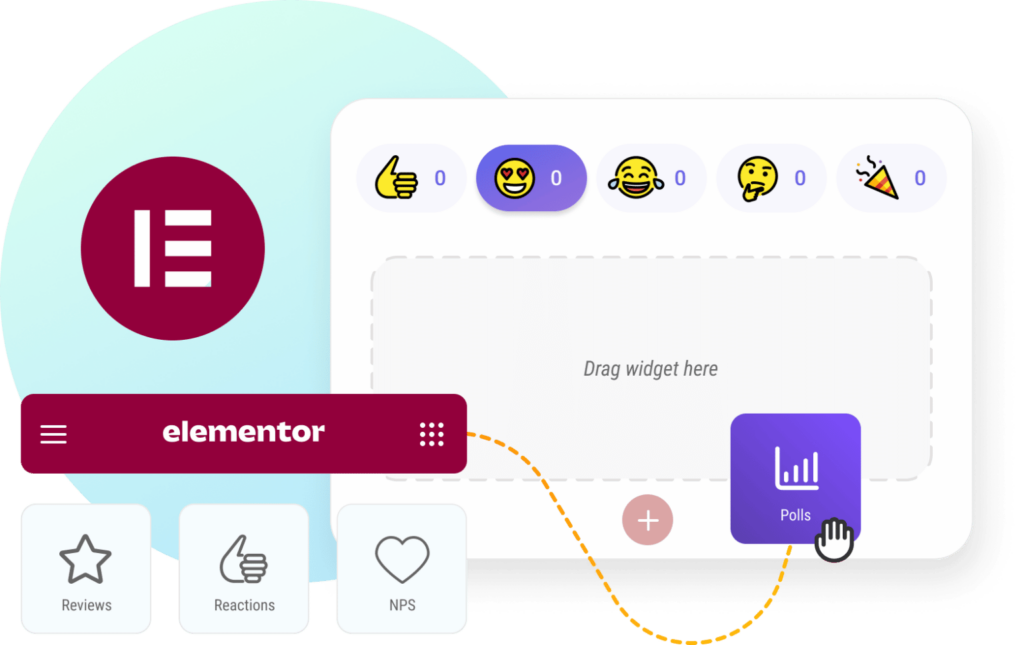 With LiquidPoll, you can create polls and surveys with unlimited options, from multiple choice to check boxes, as well as add or change question text or poll results. You can also enable filters for your poll results to show only the relevant responses. Another feature of LiquidPoll is its design flexibility, which allows you to use custom page builders to build your poll pages.
Another great feature of LiquidPoll is its customization options, allowing you to add or change poll options and question text without coding. This gives you the freedom to design poll questions in any way you want. Besides, it also enables you to filter the poll results to show only the relevant responses. Overall, LiquidPoll is a powerful poll-creation tool that allows you to create polls and surveys quickly and easily with unlimited options.
Timed Polls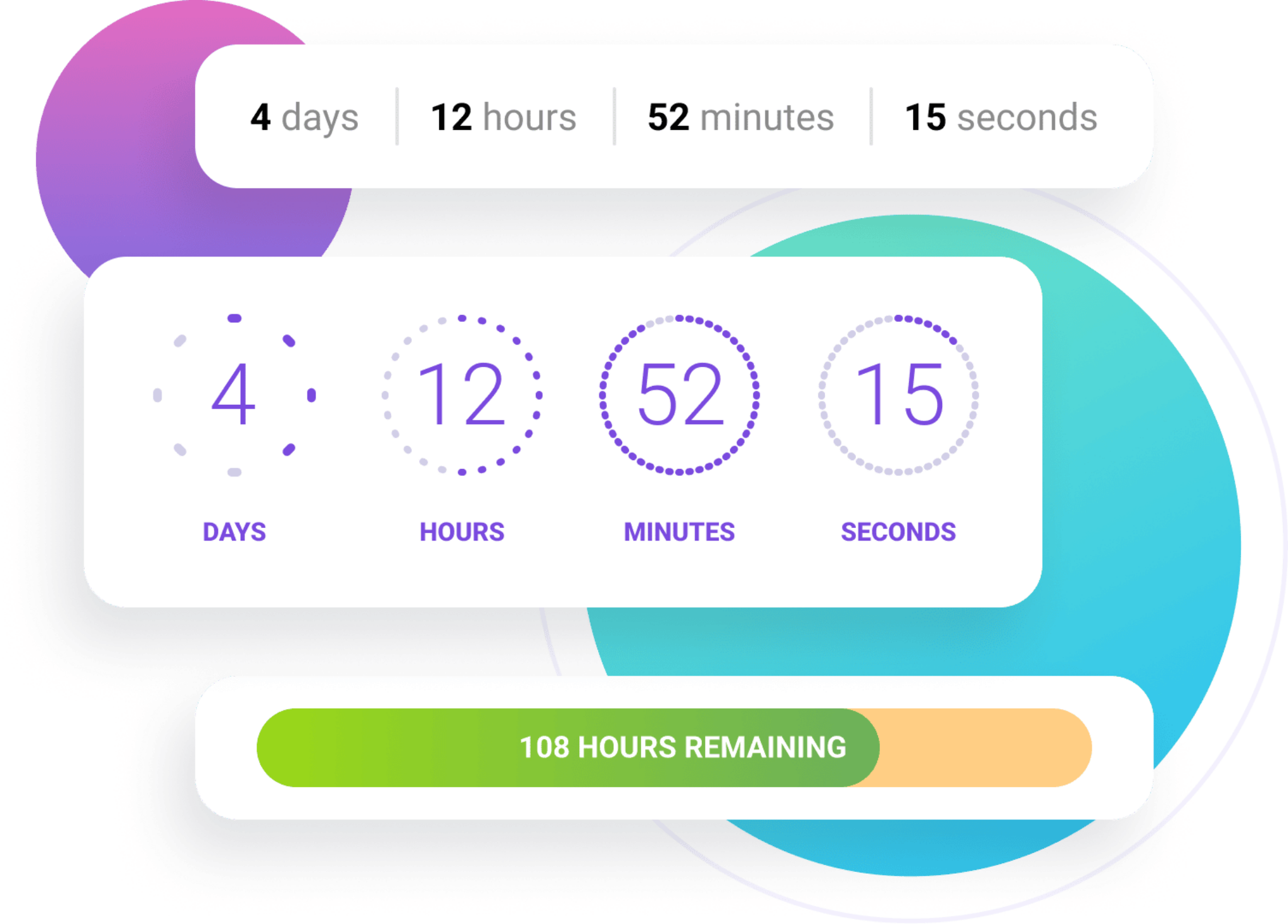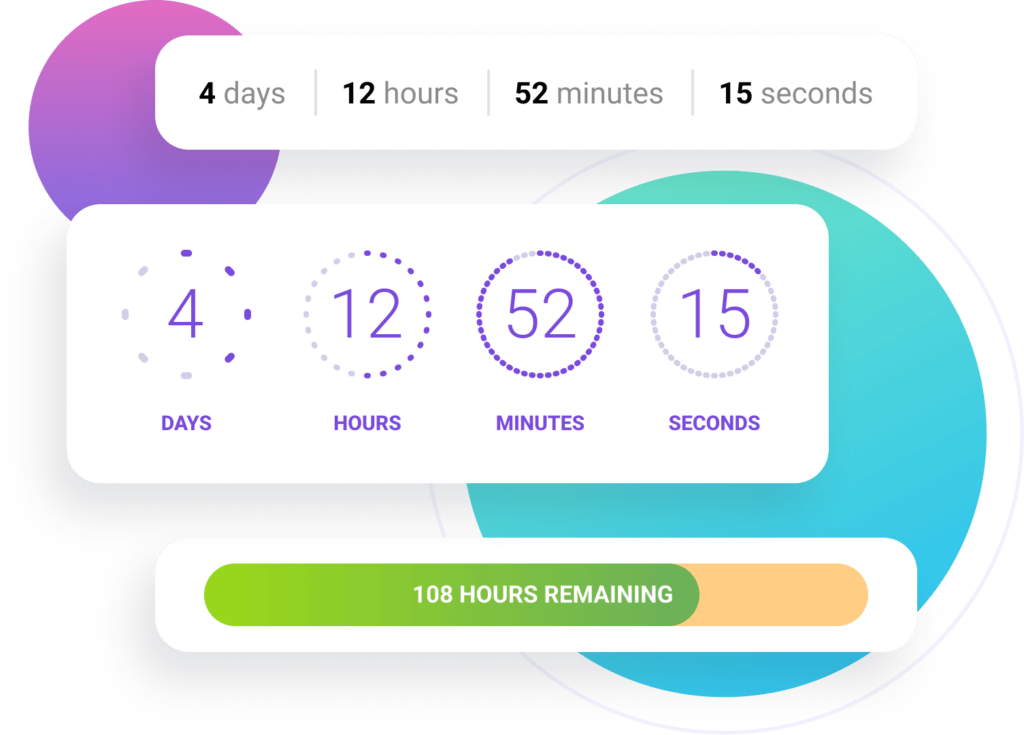 It is not possible! The countdown is for everyone to get on board and speed things up. Reviews are essential for measuring the customers' journey experience within your brand, products, or website. Reviews allow you to get feedback from real customers about their experience with your products or services. Reviews can be a great source of valuable information about your brand, including what your customers like about your product and why they would recommend it.
Smart Reviews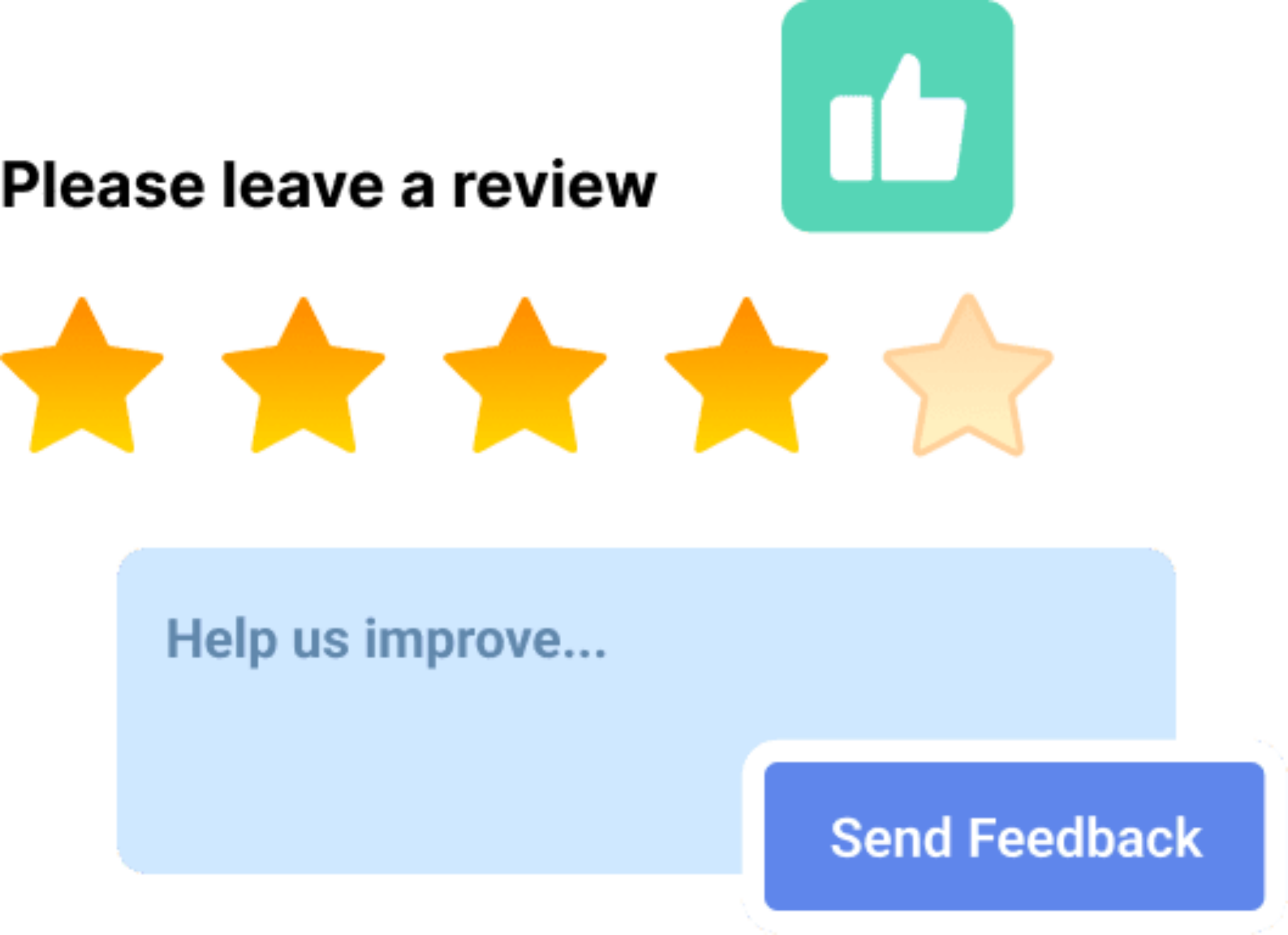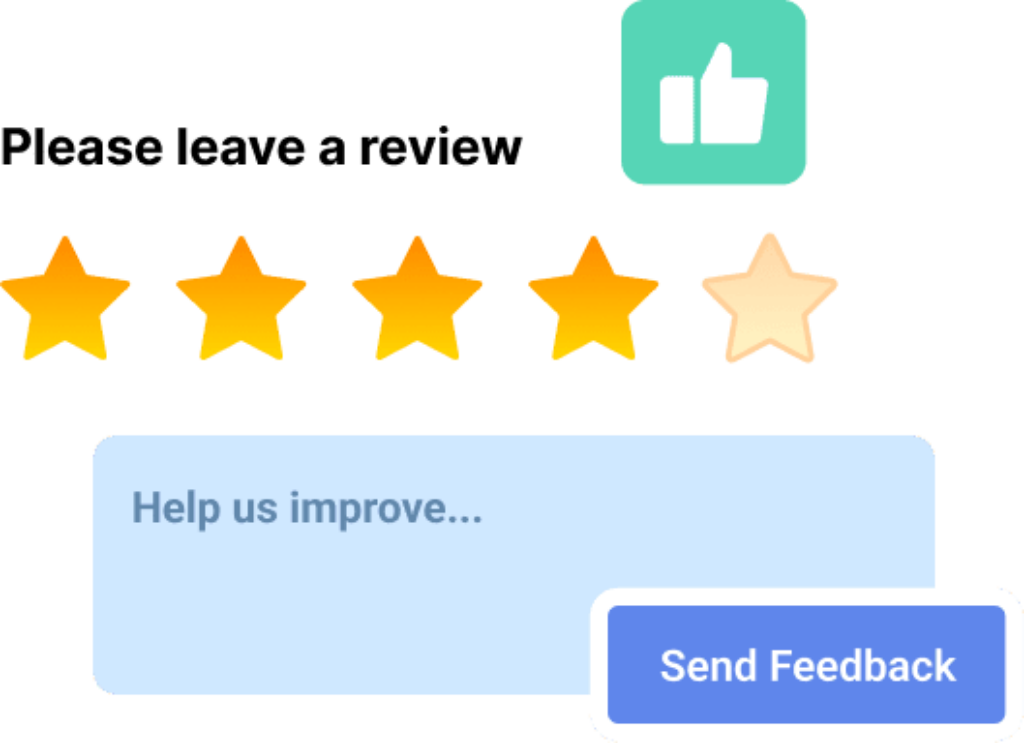 Rating is the ultimate feedback challenge for your brand. User reviews can provide a window into the customers' experience with your products or services, which can be valuable for improving and evolving your offerings over time. Overall, reviews are an integral part of a customer-centric business strategy that can help build trust and credibility with customers, ultimately leading to higher sales and engagement.
Impressive Results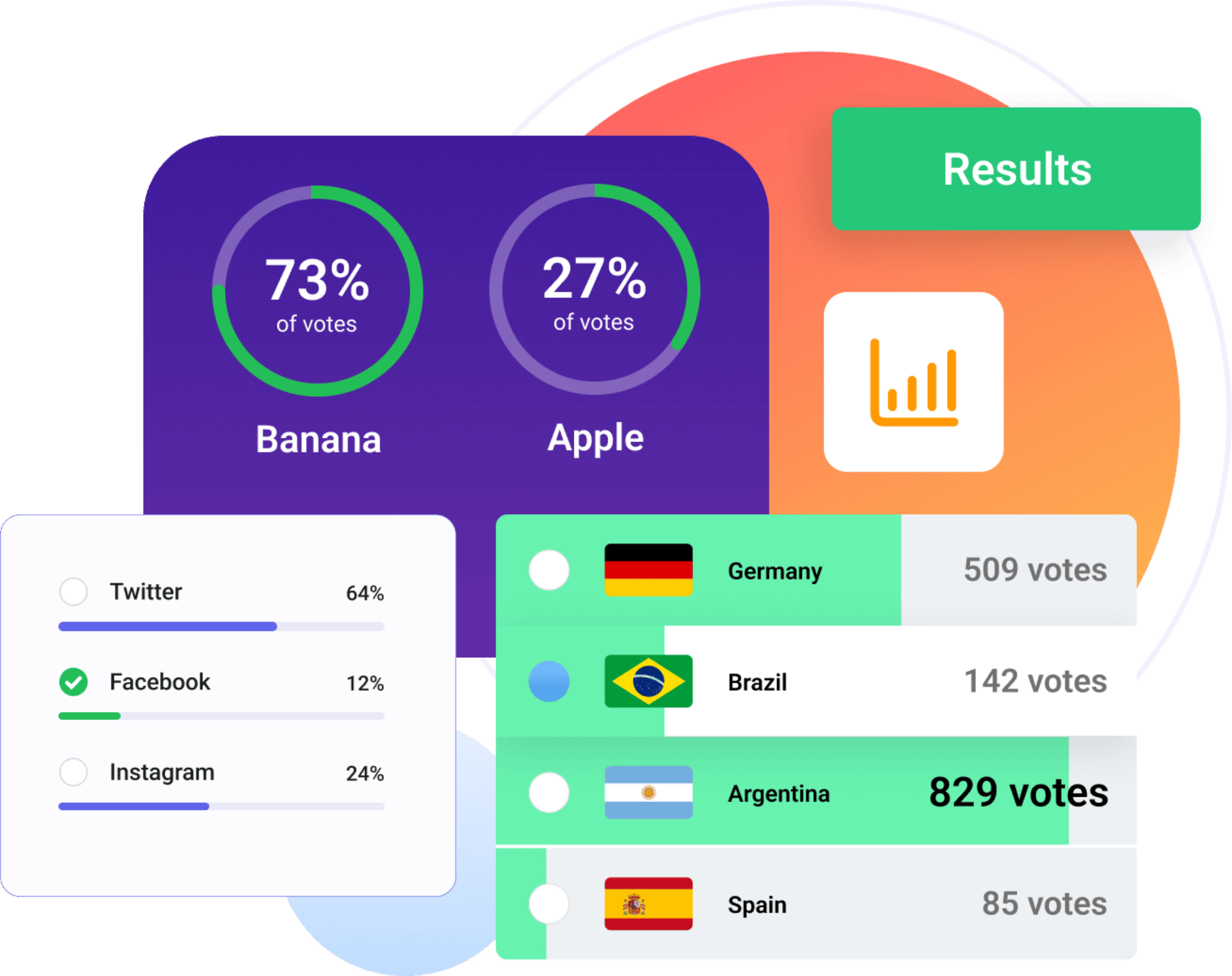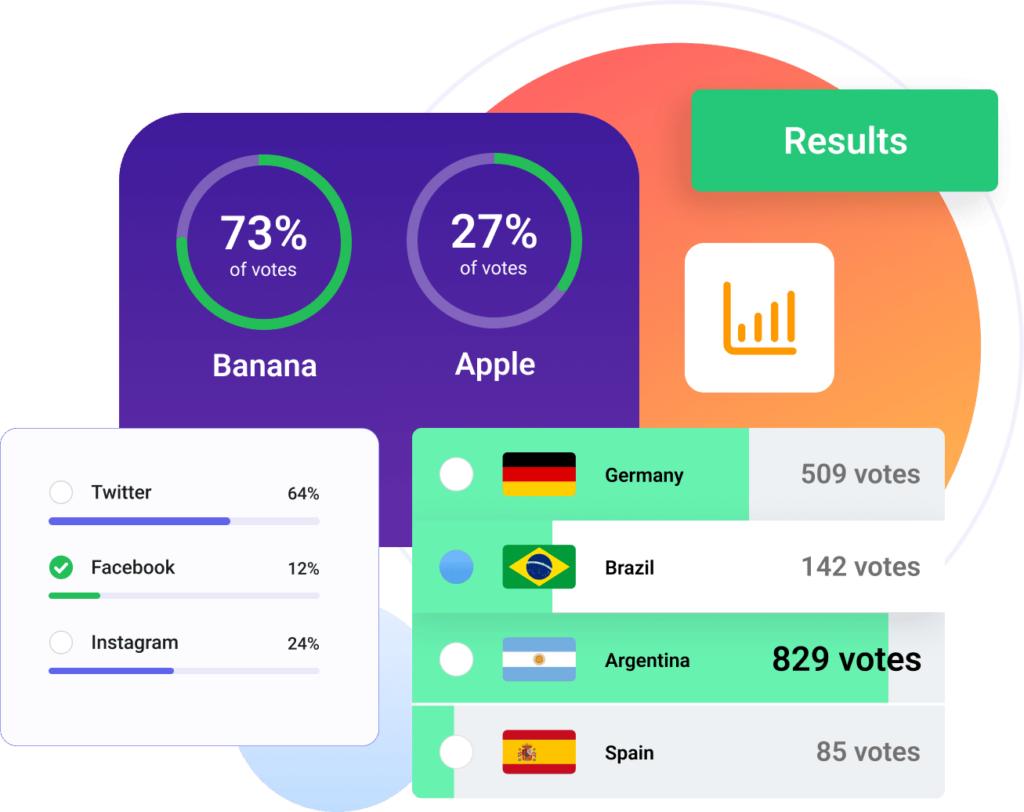 Their online poll service is a great way to wow your customers with results that are instantly visualized and easy to understand. Whether you are conducting a survey or asking for feedback, their service can help you achieve results-based decision-making.
With their poll results displayed in an interactive format, customers can easily see the results of their participation. Plus, with multiple levels of customization for the results and options to see the outcome of their participation, you can delight your customers with unique information about your product or service.
NPS Surveys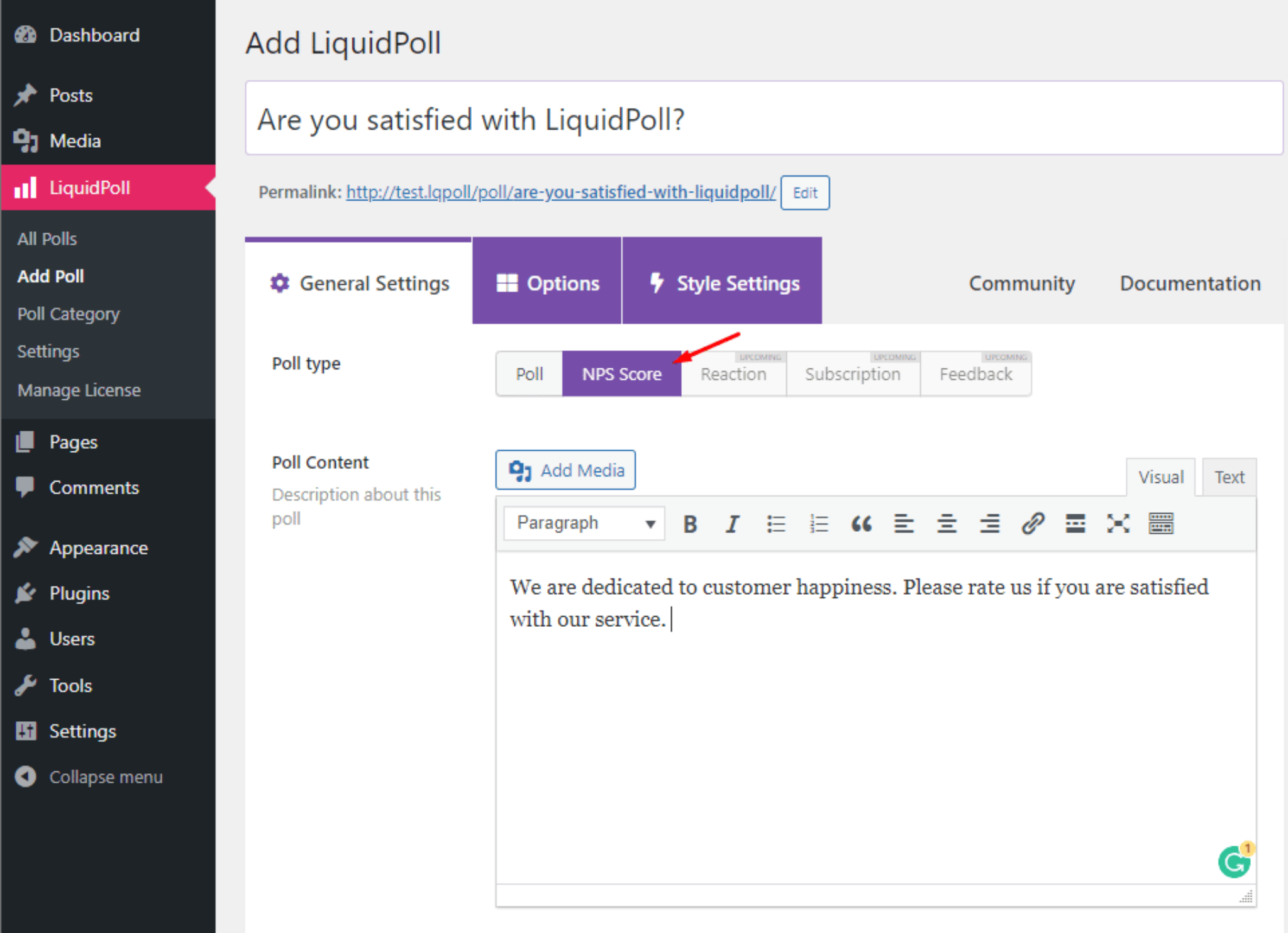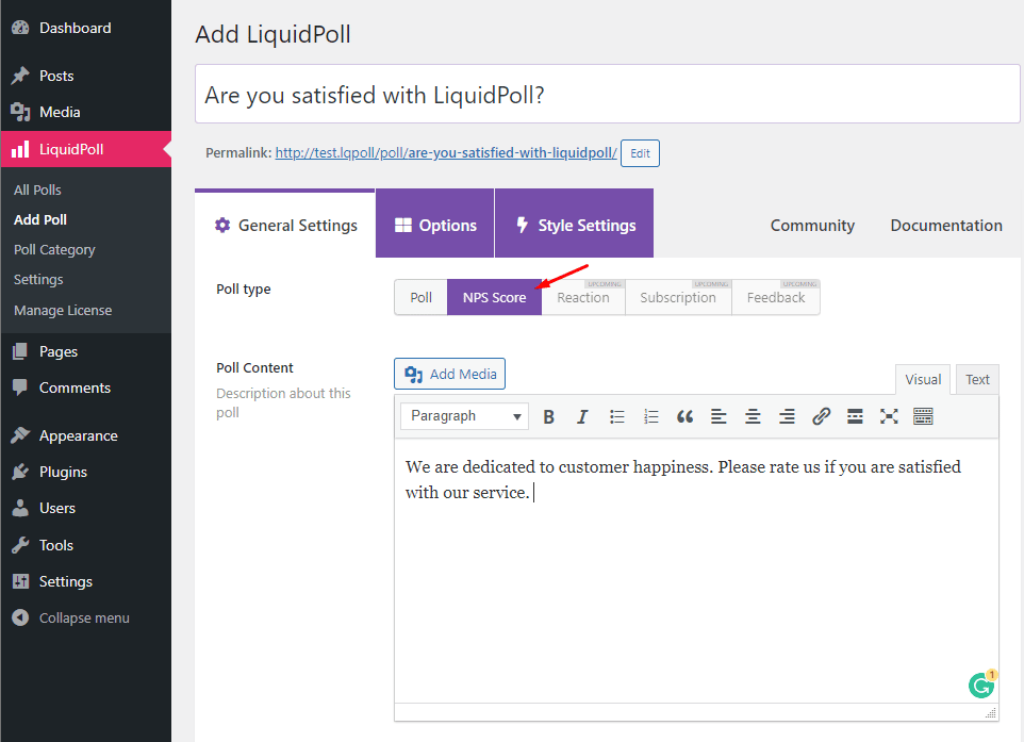 It is essential to check the health of your brand with NPS surveys. These surveys can help you understand how engaged your audience is with your content and whether there are areas for improvement. LiquidPoll allows you to survey multiple topics on your website, so you can tag along any kind of content.
This active monitoring will help you understand whether your audience is engaged with your content. Moreover, it can provide a snapshot of happiness with your company, brand, or product performance. By tracking the results of these surveys over time, you can continuously improve and evolve as a business.
Customize in any style
There are more than 10 poll themes to choose from, but you can customize your polls to fit your website or branding. You can change the display of poll results in progress percentages or both, and add images to add a unique visual aspect to your poll. Additionally, it is easy to design polls in different styles using custom options. For example, you can display poll results as percentages or as a progress bar, and add a countdown timer if you want your poll to have a time-sensitive outcome. With LiquidPoll, you can create polls in any style suitable for your website.
Categorize and Manage
LiquidPoll is a powerful poll and survey management tool that allows you to categorize and manage polls and surveys quickly and easily. It has adequate features to quickly organize all your polls and surveys into one place so that you can navigate from the backend with ease. The interface of LiquidPoll is easy to use, allowing you to quickly view your polls and surveys in one location. It also has built-in reporting functionality that allows you to analyze the performance of your polls over time.
Poll Listing
With Poll listing on Liquidpoll, you can display all your polls in one place so that people can simply play. You can also use the poll listing to gamify your website by adding game elements to your polls. Overall, poll listing on Liquidpoll allows you to create a compelling website for engaging with your audience and gathering feedback about your work.
How to Setup Polls and Publish with LiquidPoll
See How it Works!
Create a Poll
Go from your WordPress Dashboard to LiquidPoll > Add Poll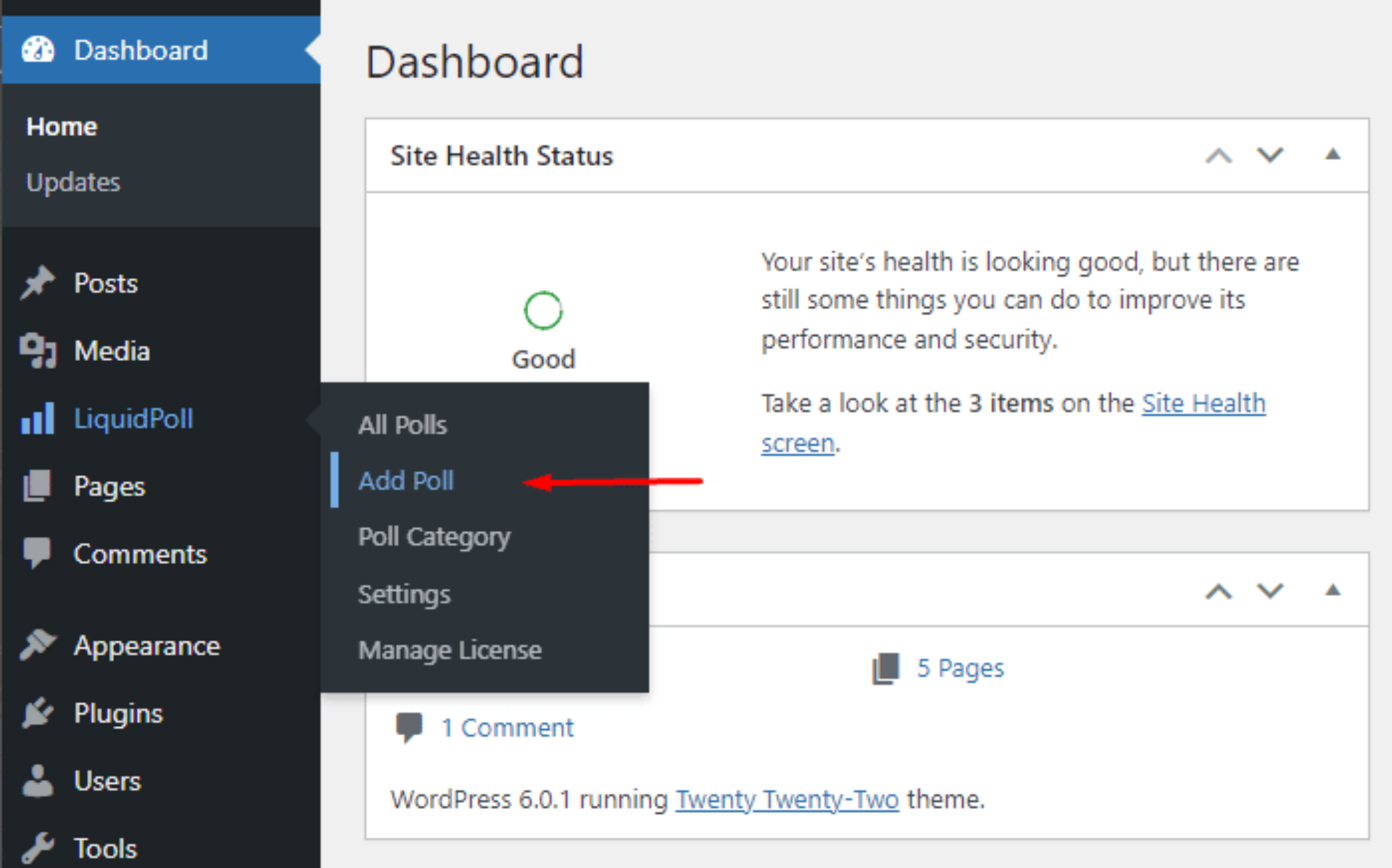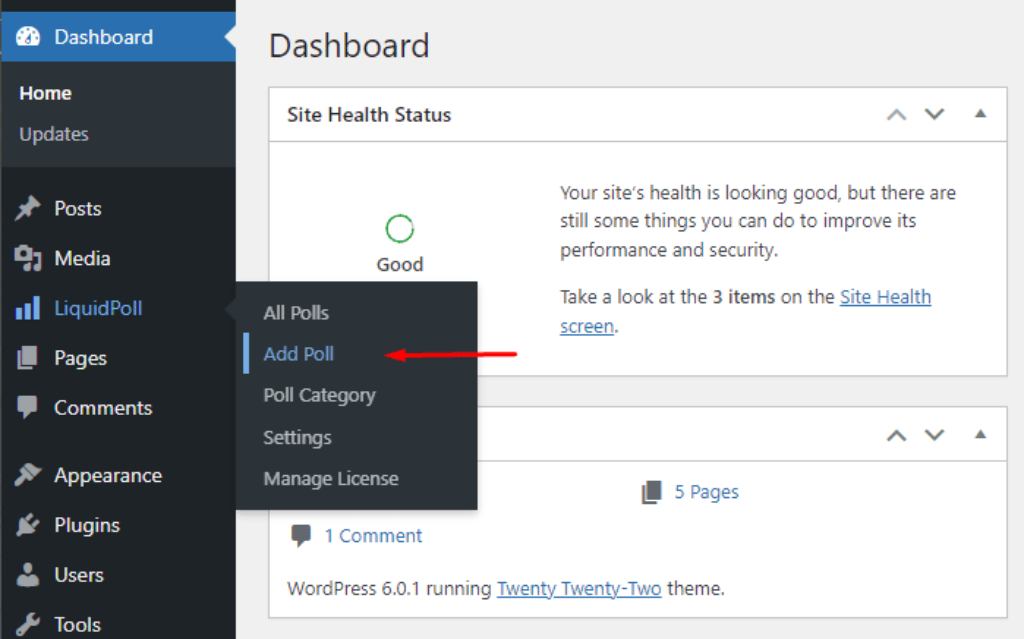 Setting up your poll
The poll's editor is now in front of you, which you can see. There are three tabs on this editor..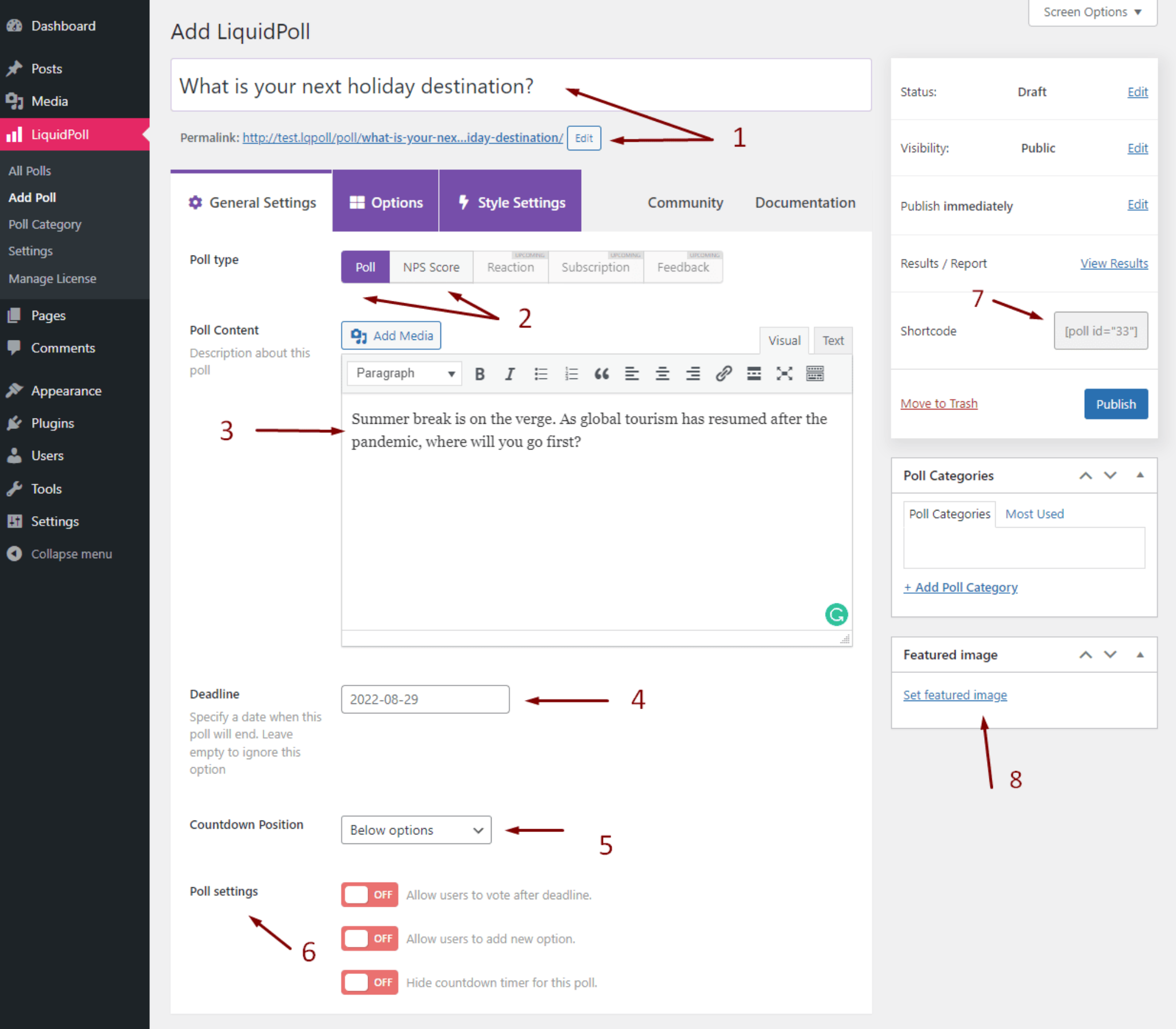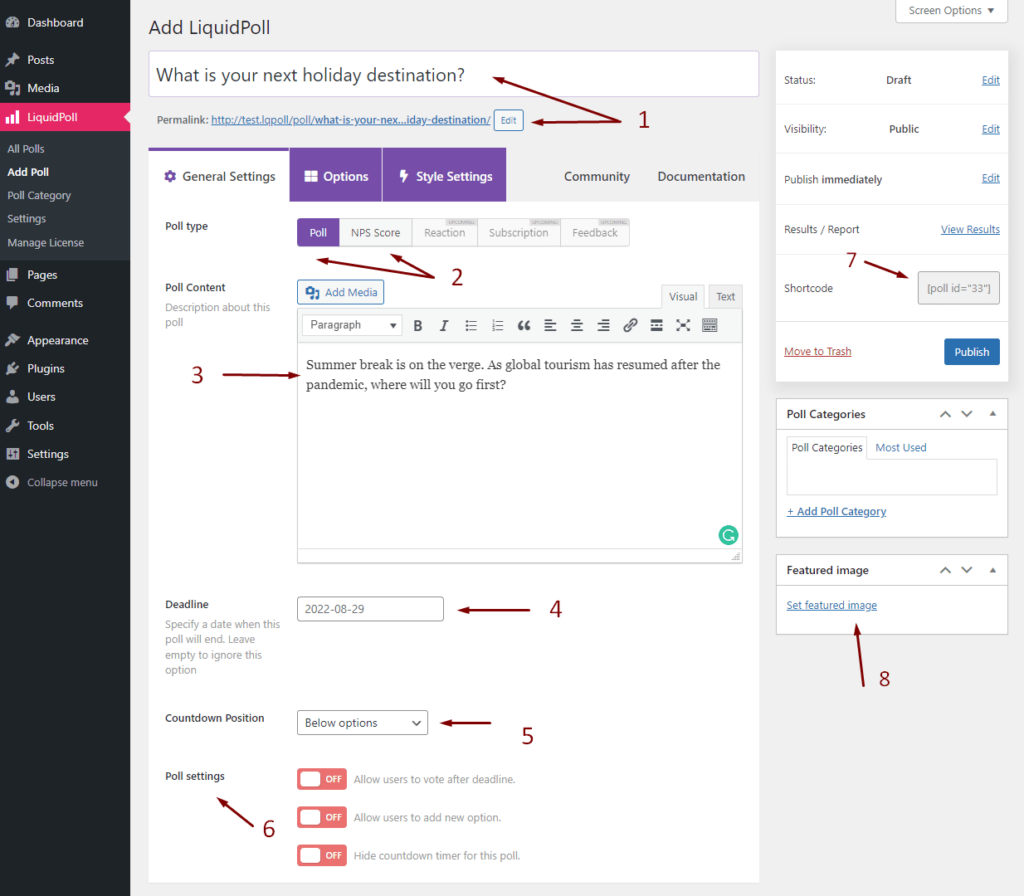 Poll Title: Write the title of your poll in this field. This will be at the top of the poll, as shown. If you want a different permalink, just change the link below to something simpler if you want a new poll title.
Poll Type: LiquidPoll currently supports two types of polls, Poll and NPS. There are more in development. Polls create single or multiple-choice questions, whereas NPS creates options in a range of your preference in a parallel line hierarchy.
Poll Description: If there is no featured image, it will appear directly under the title. To pique the user's interest in taking part in the poll, you might add some text here. There are no allowed images or media in this area. However, emojis are available.
Deadline: If you want your poll to expire after a certain date. Use this field. The time is matched with your host server's time and will be dynamically updated with the user's local time zone.
Countdown: Each poll can be timed. With this drop-down menu, you can determine whether it will appear under the options or above (Pro only).
Settings: Here, there are a variety of elements. The ability to add user-specified options to the poll is the most essential of them all. The number of new options that may be added is limitless. The user experience of a website may be harmed if there are too many options. Therefore, utilize it with caution. The other options are straightforward.
Shortcode: Copy and paste this code into any other page, works on both visual editor and HTML. Clicking the text here automatically copies it into your clipboard. Make sure to publish the poll before you do.
Featured Image: The cover picture appears directly beneath the title. The user's attention is more effectively captured by a stunning and relevant picture..
Adding Poll Options
You may add as many options as you want to the Options tab. When using a theme that presents the poll choices in two columns, utilizing an even number of choices is advised for a symmetrical display. Odd numbers do not cause a UI problem when it is a single column.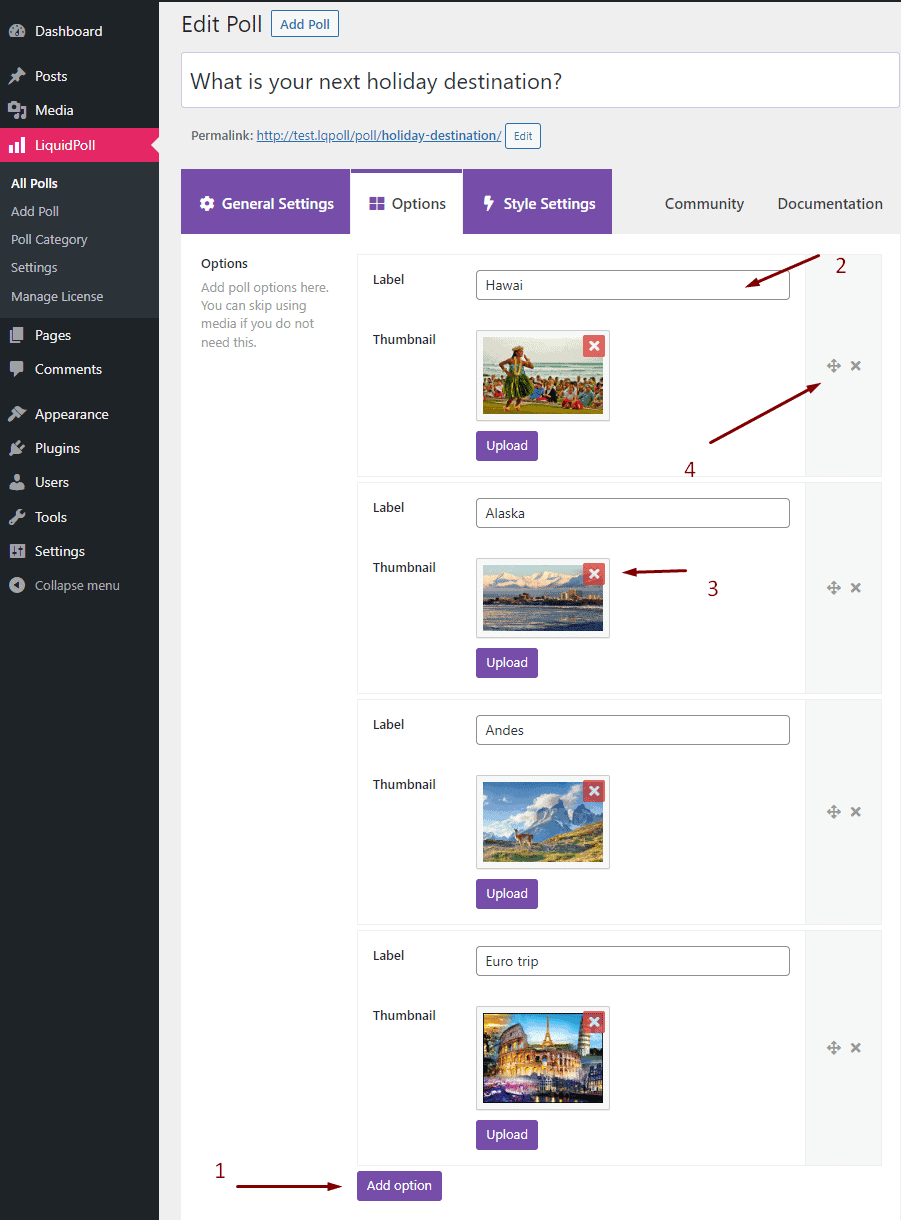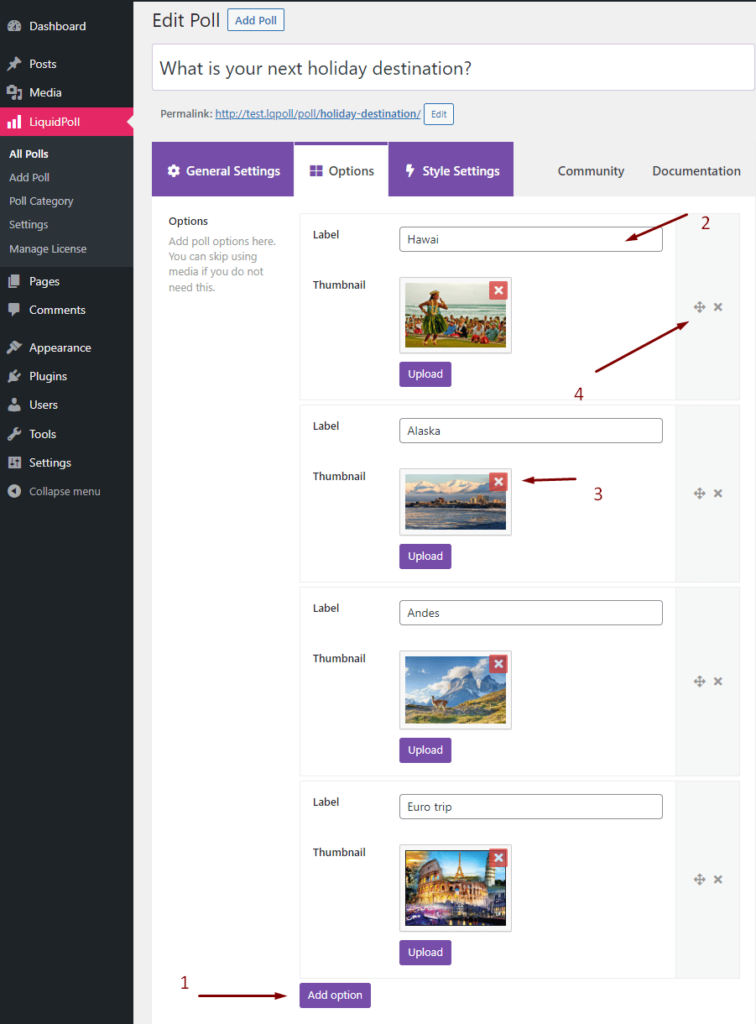 Add option: Click this button to add an option, a title, and an image upload field will generate every time.
Title: Enter the name of the option.
Add Image: Adding images to the options create great-looking polls. Try to maintain the same aspect ratio and good enough resolution. If you don't maintain the aspect ratio, you might end up with options with uneven spacing. You can remove an image by the red cross button at the corner.
Rearrange or Remove: You can rearrange the order using the arrow key at the right side of each option or delete using the cross button.
Style and Customization
This is where things become more interesting and where LiquidPoll really shines.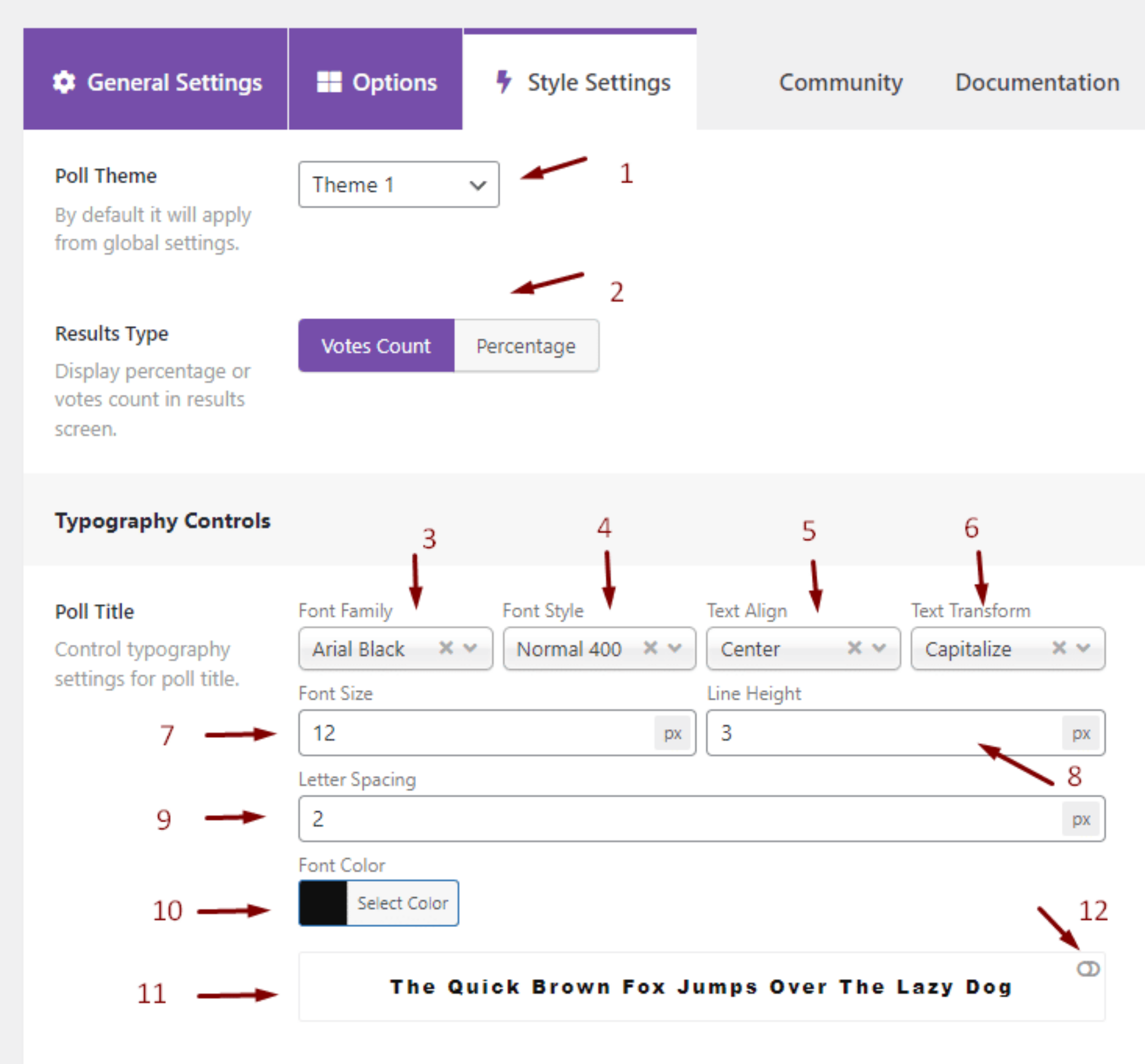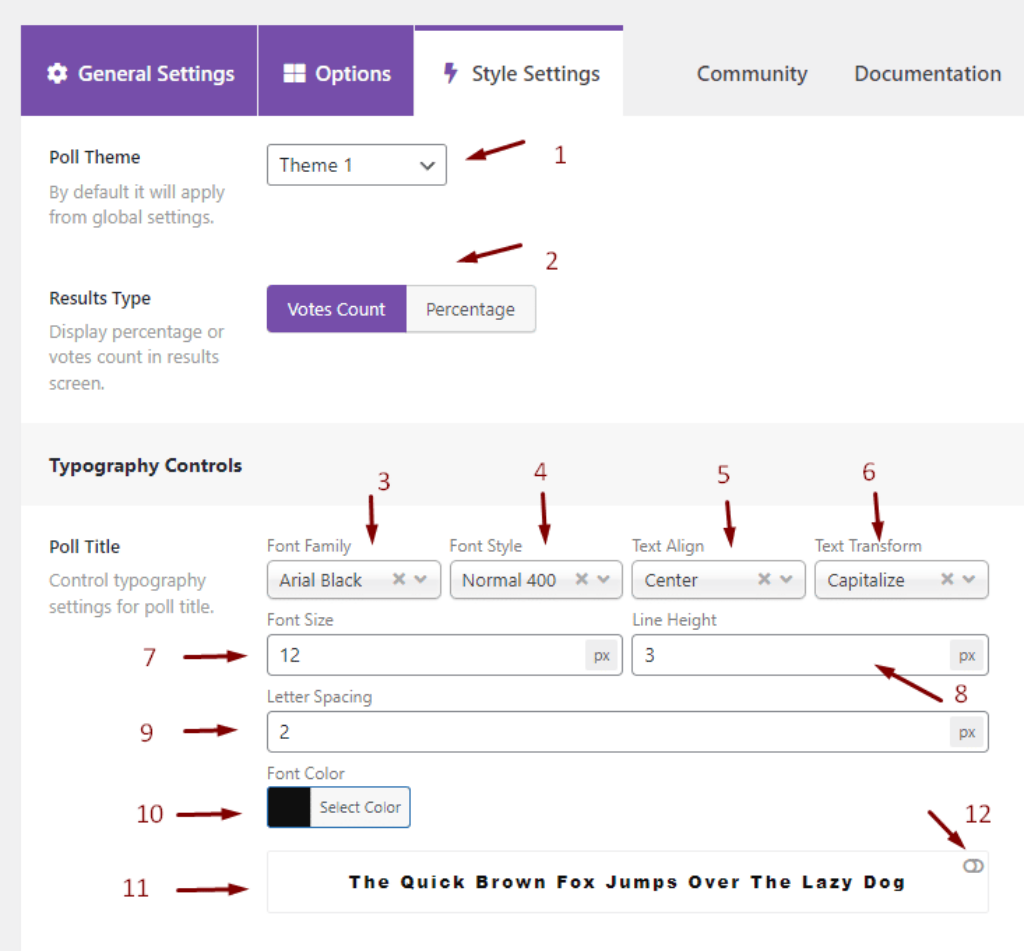 Theme: Select the poll's theme. The variety of themes allows for distinct possibilities. Pro has ten themes, whereas Free has a maximum of three.
Result: The user may examine the results after supplying his/her response. Therefore, you have two options: presenting a proportion of the outcome or the number of votes each option garnered.
Font: We have integrated Google Fonts into LiquidPoll, so enjoy all the fonts and languages that come along with it.
Style: Select between normal, bold or italic, or combination.
Alignment: Left, Right, or Center.
Transform: Very handy feature. You can easily Capitalize or put all letters in uppercase with this feature.
Font Size: Sets the font size to a specific value. Remember that the feature does not destroy or become uneven with other texts while you are playing with it.
Line Height: Vertical gap between each line of text. Leave empty to work with the default and optimized gap of the theme selected.
Spacing: The gap between each letter.
Color: Choose the font color. HEX codes and transparent support.
Preview: This panel gives you a live preview of the changes you are making.
Dark Mode: If the user's browser is set to dark mode, check that your text isn't lost. To test it out, clicking this toggle will provide you with a dark backdrop.
Background color: Using this option, you may also adjust the backdrop on each pole's buttons.
Publishing
Once the changes are made, hit publish.
Copy the shortcode to a page in your desired location.
View the page and there you have it!
LiquidPoll: Pricing Plans
Get Pro!
You can download it for Free! or Upgrade to the plans offered below.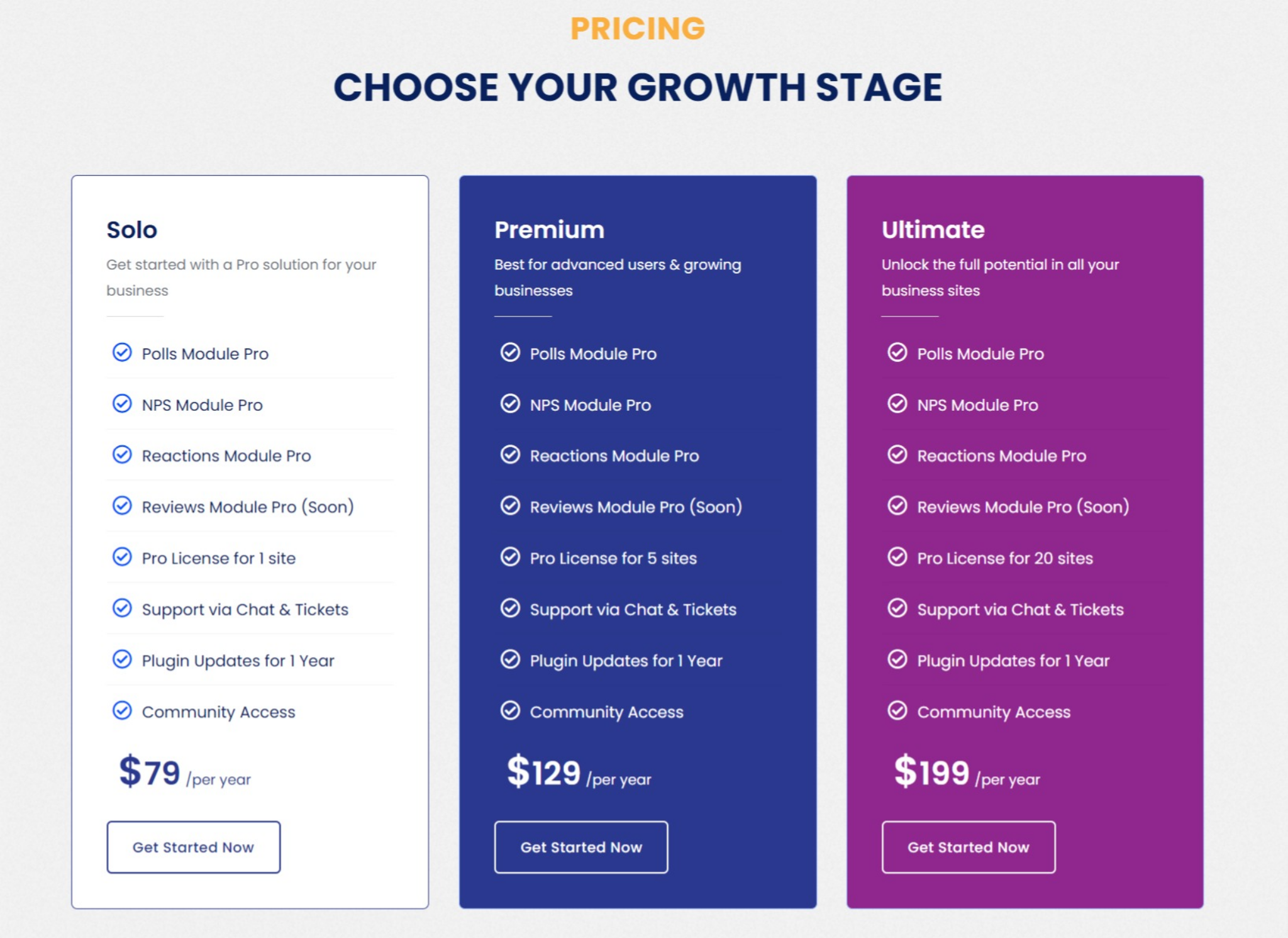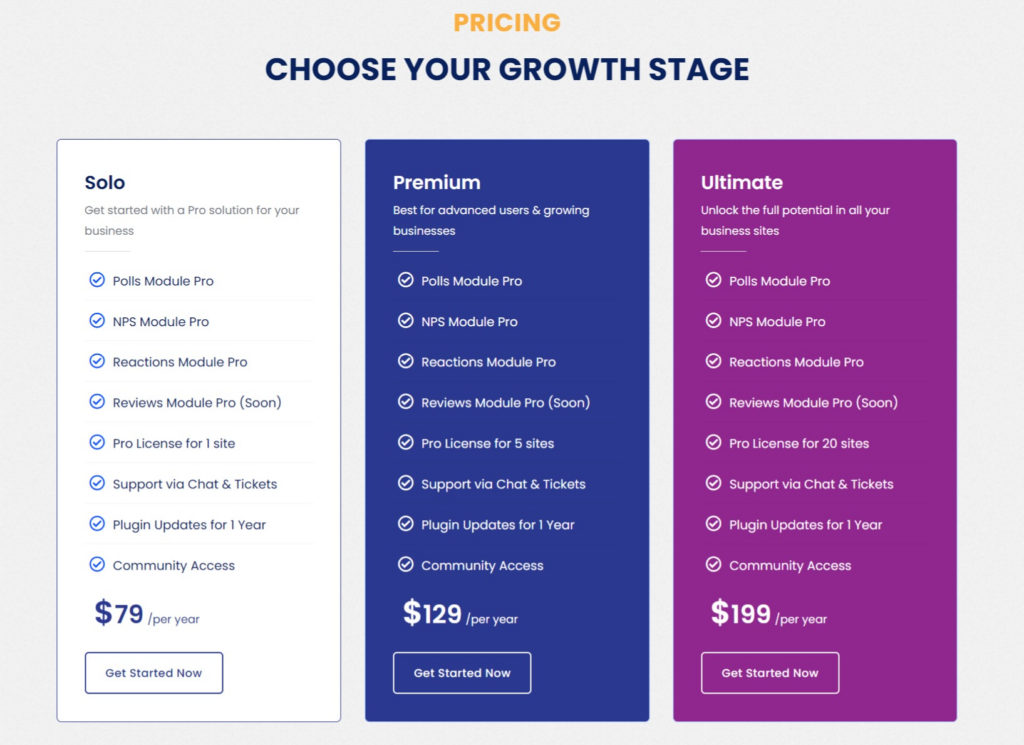 Exclusive Lifetime Deal
Liquidpoll has recently launched a lifetime deal, at the same price as that of their Yearly price.
Limited Time Exclusive Lifetime Deal from Liquid Poll. Grab your license before the offer expires.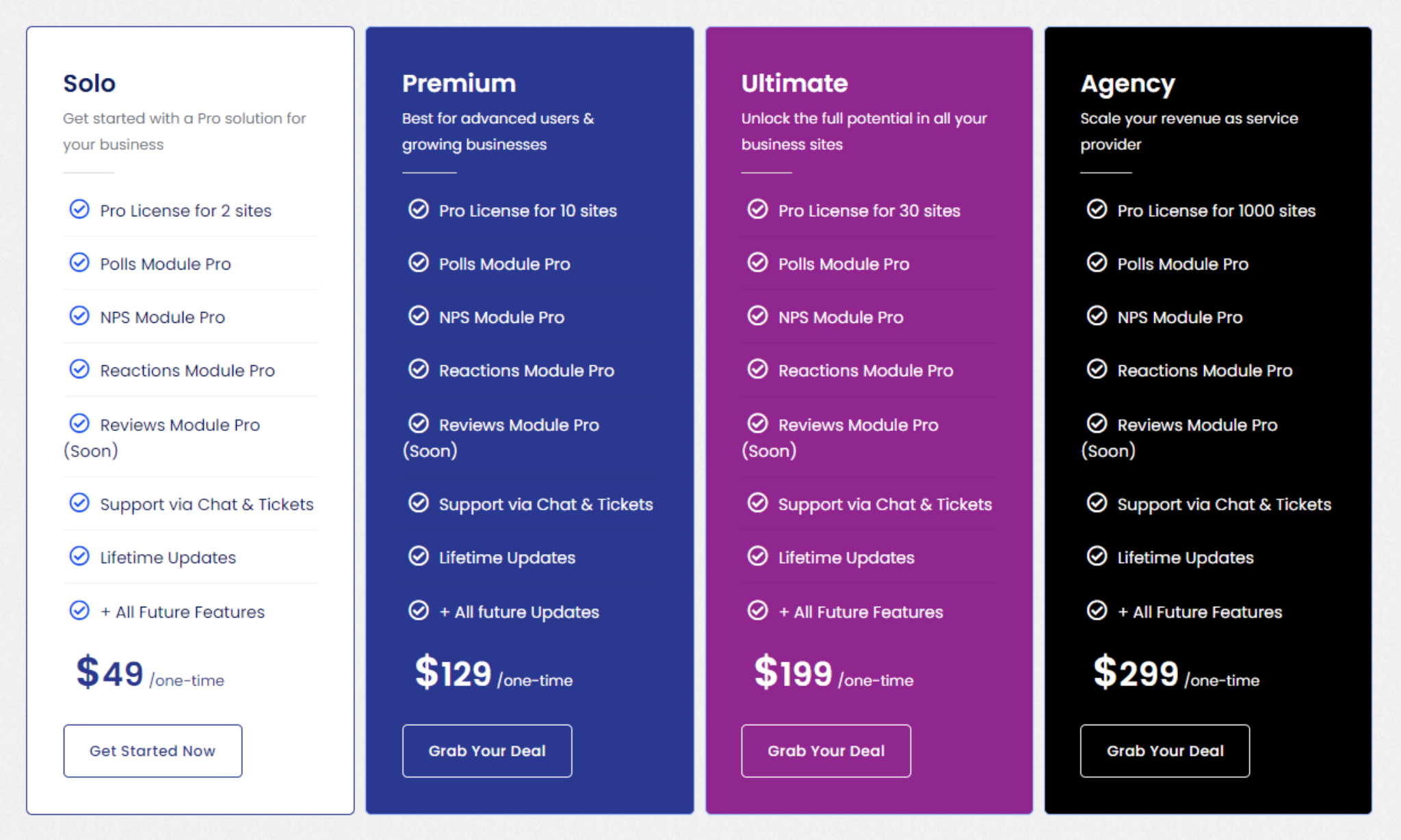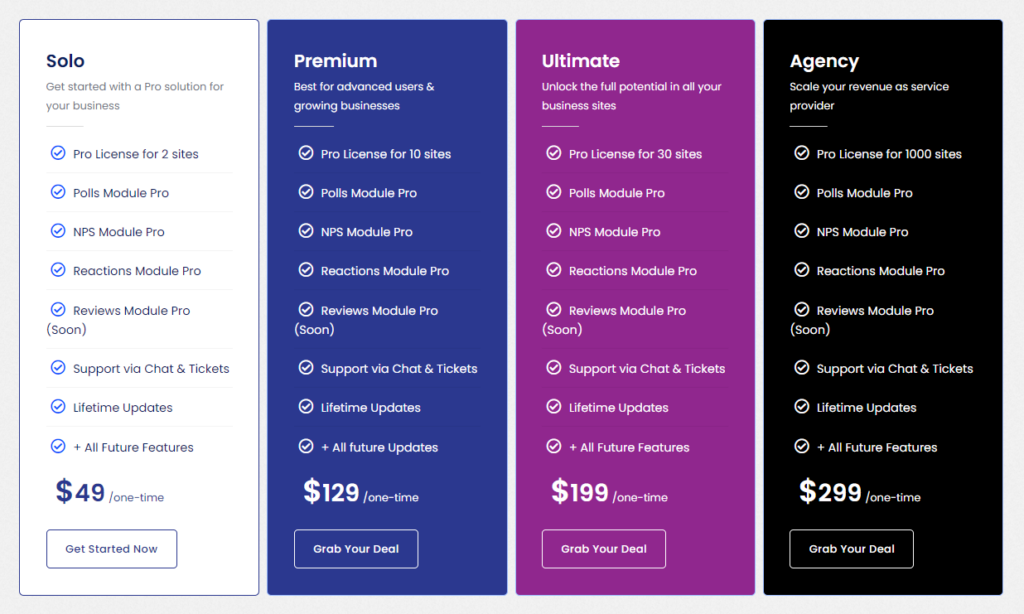 LiquidPoll: Free v/s Pro
Is it worth the Upgrade?
Try the free version first to see if it provides enough benefits for your needs. If the free version does not provide enough benefits, then consider purchasing the premium version.
FREE PLUGIN FEATURES
Single and Multi vote polls
Ability to create Unlimited Poll options
Ability to use images for Poll Options
4+ Poll Themes variations (NEW DESIGNS)
1 NPS Poll Theme
A countdown timer for each Poll
7+ Input type animation styles
Ability to create new options from users on Frontend
Graphical Poll reporting on Backend
Possibility to generate 100+ variations
View reports
Plug and Play Widget
Display results for a single poll with short-code
Display results for an option of a single poll with short-code
Liquidpoll Pro Features
6+ Pro Poll Themes (Enabling more options for the Free themes)
6+ Pro NPS Themes.
Show results as Percentages or Votes (Pro themes only)
Feedback Forms Options: Enabled, Mandatory or Optional.
Typography Control: Font size, Font Family (Google Font integration), Bold, Italic, etc.
Colour Control: Pick a colour for each element of your Poll.
List of responses in one single place
Reactions Poll Type.
NPS Poll type.
Export reports as CSV.
Lead generation forms.
Integration with Fluent CRM
LiquidPoll: Support
Knowledgebase, Documentation, Roadmap, Changelog
Other Alternatives to LiquidPoll
Similar Plugins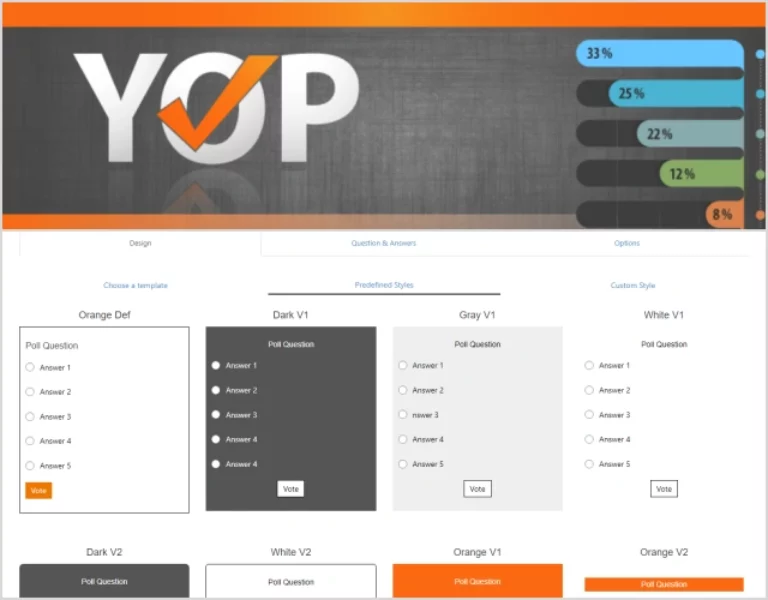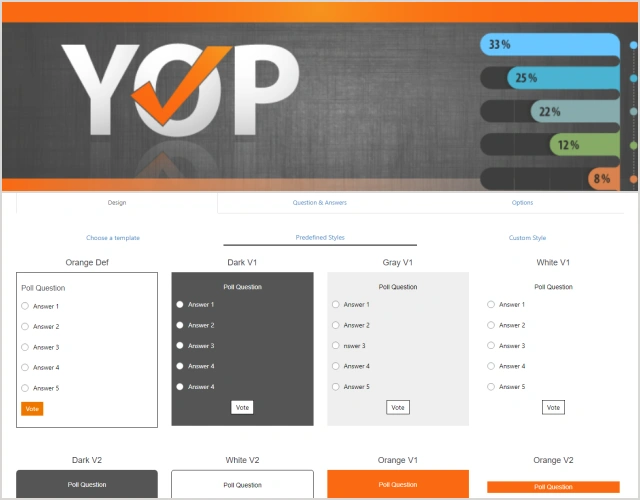 YOP Poll is a WordPress plugin that allows you to add online polls and surveys to your website. It is free and easy to install in WordPress.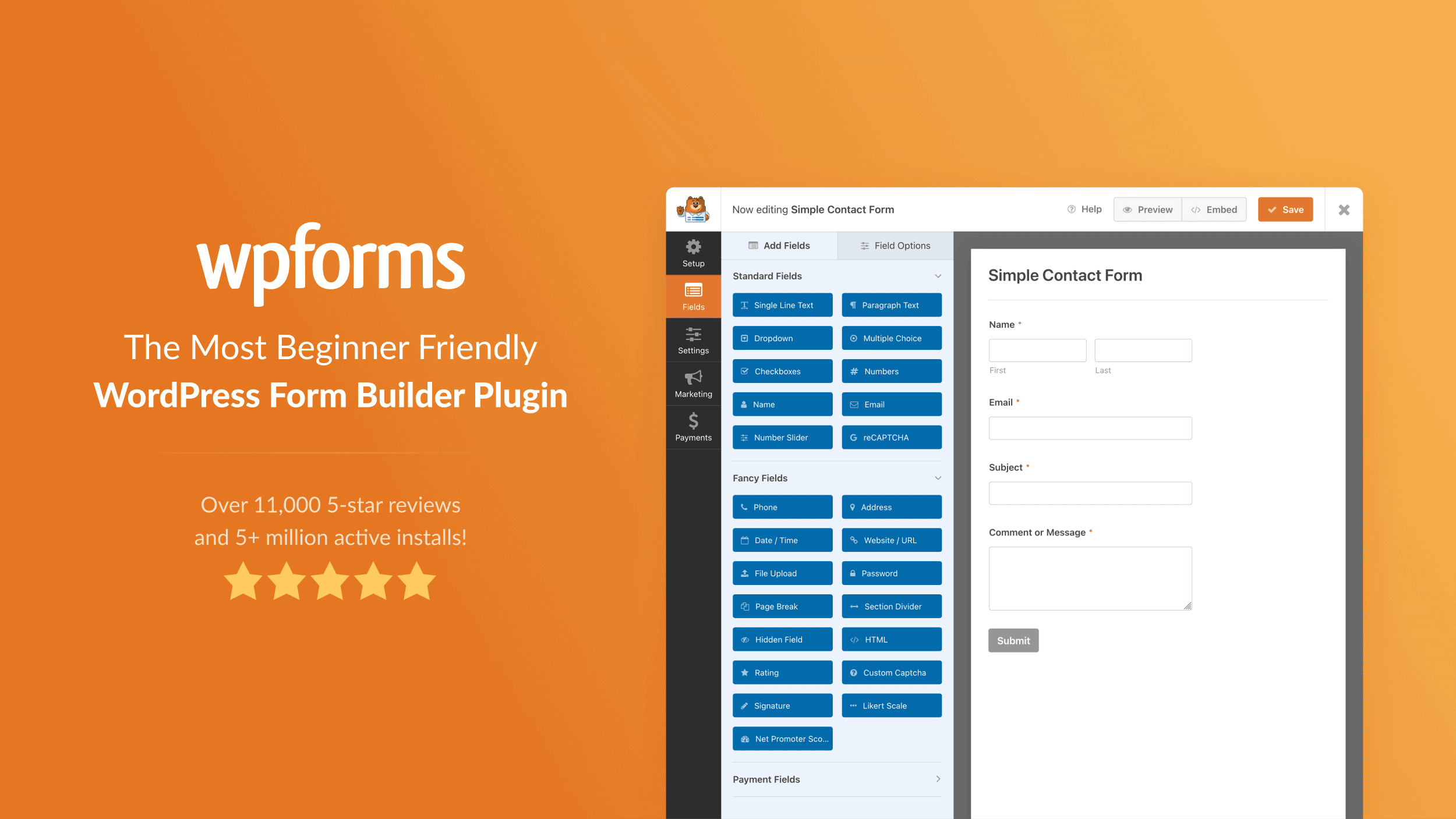 The most powerful forms plugin for WordPress is WPForms. It enables you to create forms of all kinds, including web polls, with a wide range of custom features. The interface is clear and intuitive. All you do is click and drag the fields you want in your poll into a form builder, then change the settings and layout to match your needs.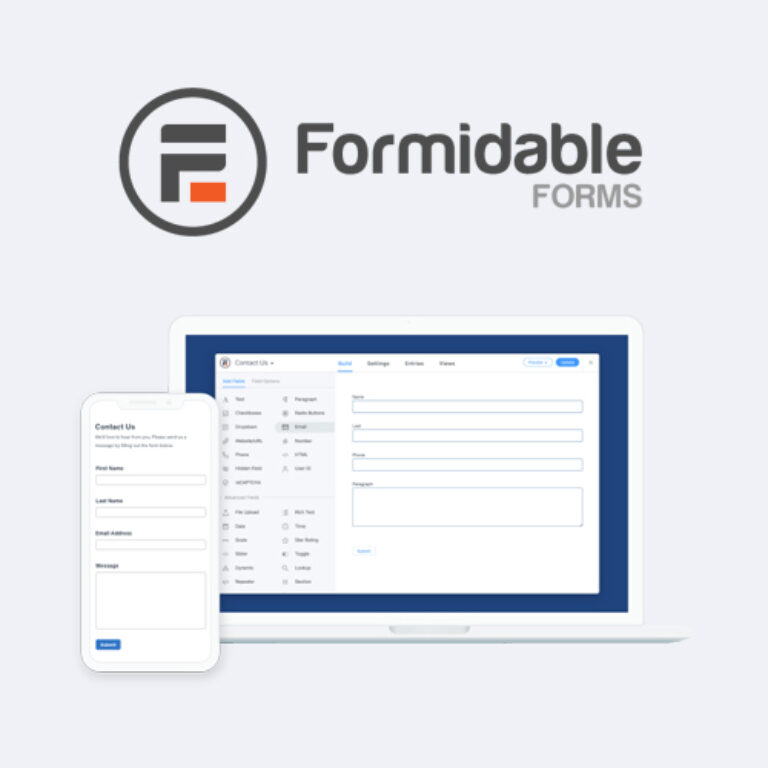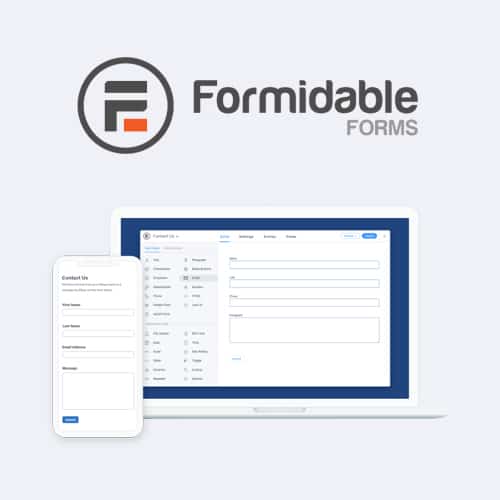 With a variety of features for developers who need to build extremely customized forms, Formidable Forms is one of the most current poll plugins for WordPress. Formidable Forms offers a drag-and-drop form builder that's easier for novices to understand, especially if you aren't that familiar with HTML.
Final Verdict
Is LiquidPoll any good?
Liquidpoll is an easy-to-use poll plugin that allows you to manage polls on your blog and get detailed results in just a few clicks. It's an ideal plugin for bloggers who want to create polls, ask visitors to answer questions, and display the results in a visual interface. With its intuitive interface and advanced features, it's easy to use and customize.
We hope this article helps you understand how Liquidpoll works and why you should use it for your blog!
Product Demo
Click the link to know more!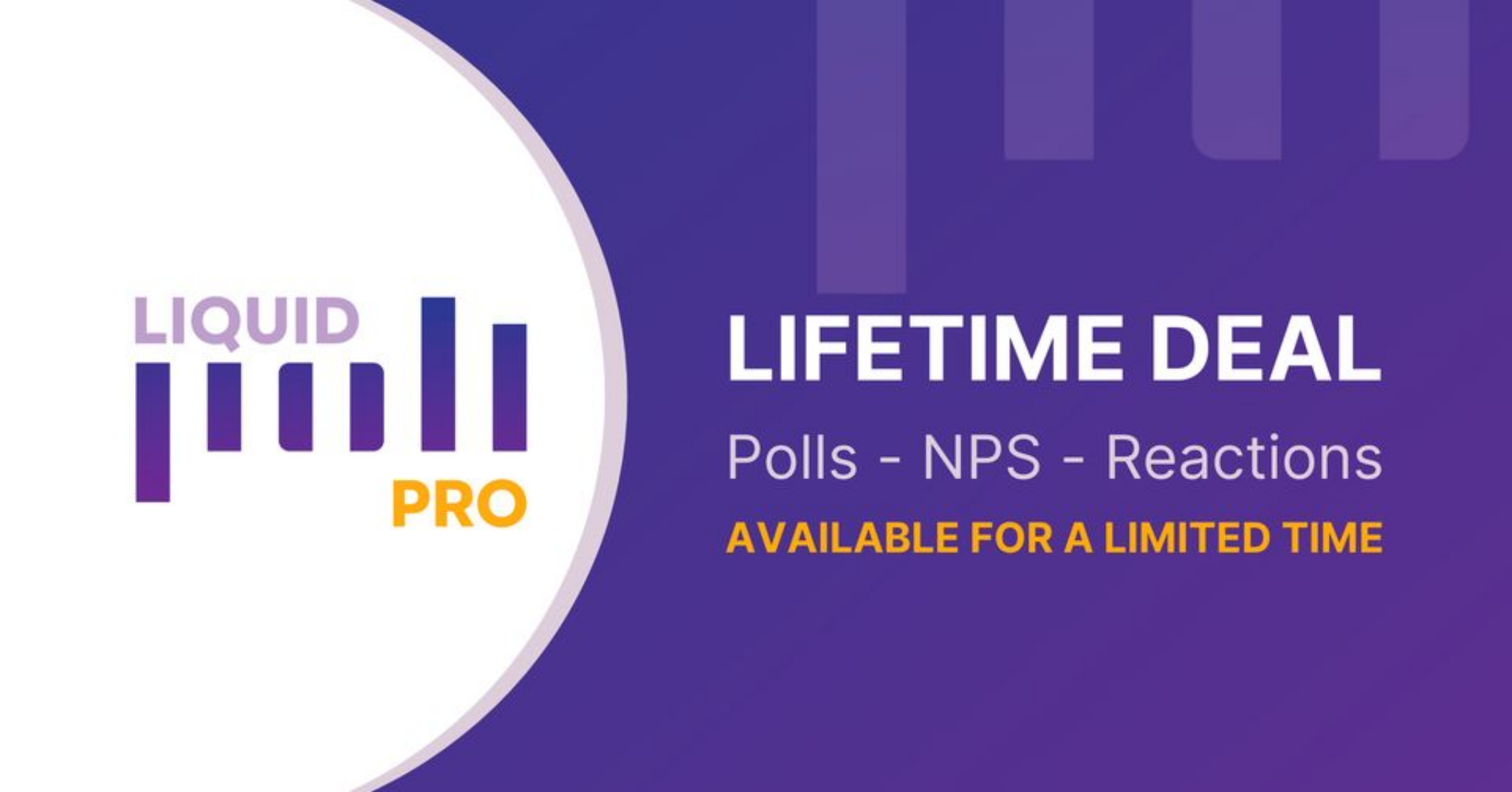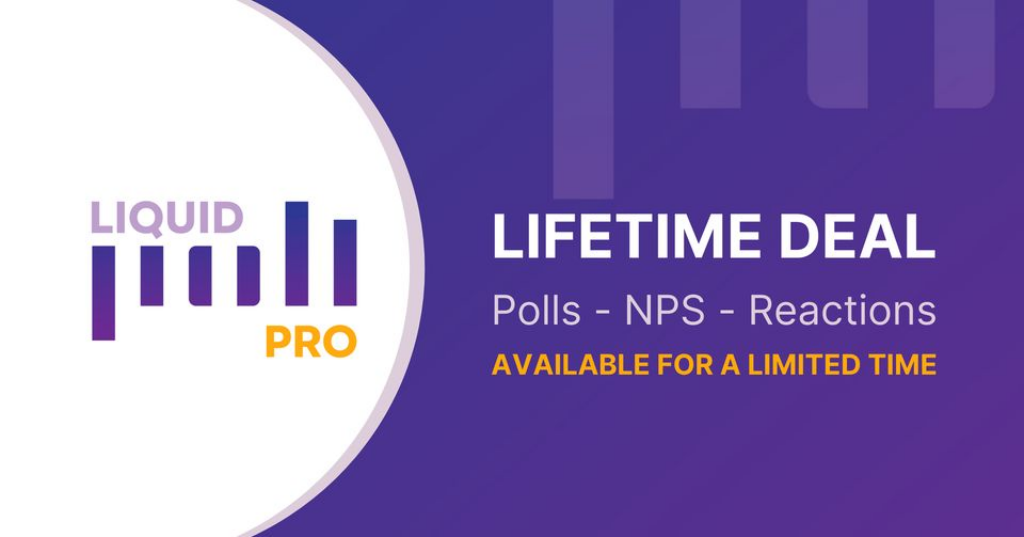 1 review for
LiquidPoll Review