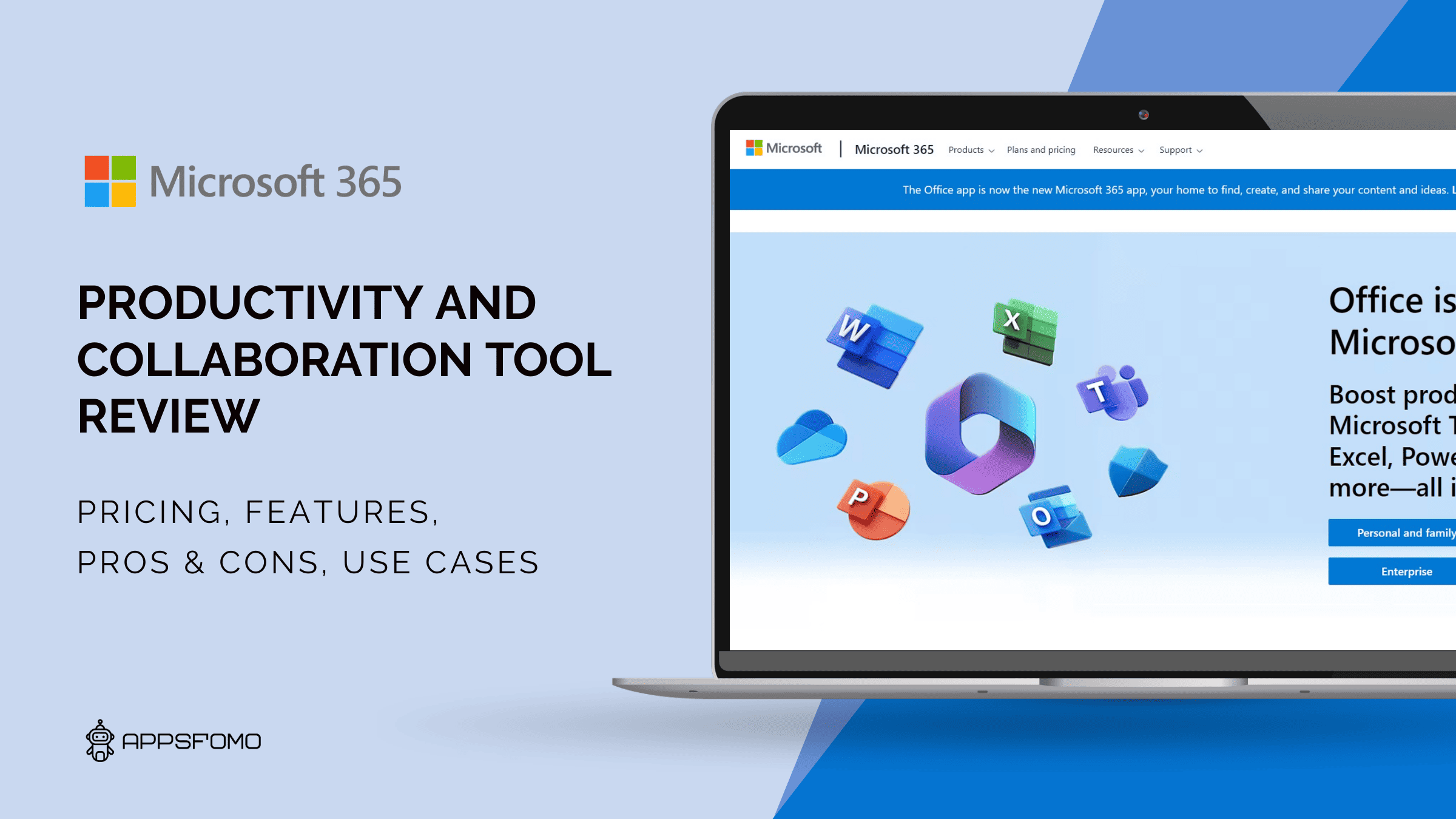 Recommended
Microsoft Office 365: The Best Online Collaboration Tool for Remote Teams
Add to wishlist
Added to wishlist
Removed from wishlist
0
Add to compare
With the world going remote, it's becoming increasingly challenging for teams to collaborate and work cohesively. But, what if we told you there was a tool that can make remote working easier? Enter Microsoft Office 365—a cloud-based productivity suite that offers a range of applications designed to help businesses streamline workflows, increase productivity, and enhance communication among team members.
In this blog post, we'll delve into everything you need to know about Microsoft Office 365. From its history to the benefits of using it for businesses and how it can improve collaboration among remote teams. We will also talk about its features, security measures, subscription plans, and how you can get started with it. Read on to find out why Microsoft Office 365 is the perfect tool for your remote team collaboration needs.
What Is Microsoft Office 365
Overview
The Microsoft 365 app is home to all your favorite productivity apps and content. It's everything you loved in the Office app with a new look and name, plus added smart features to help you create, share, and collaborate, all in place.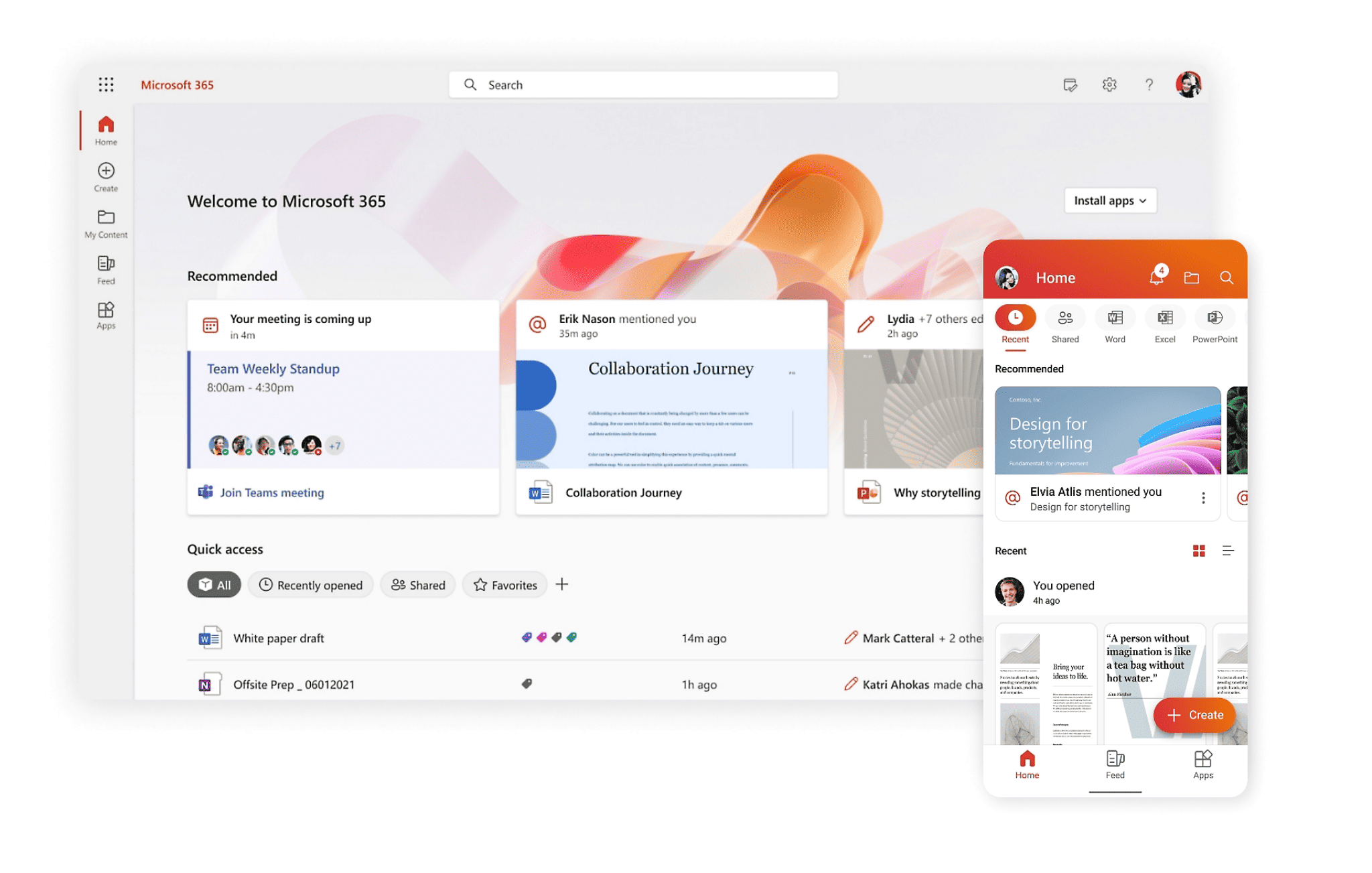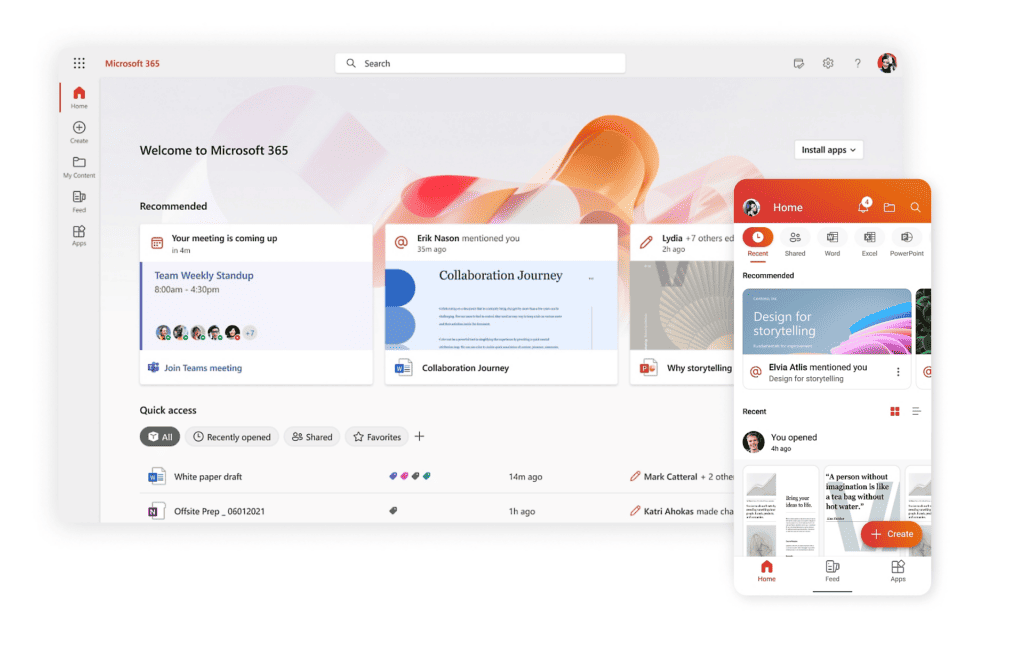 From Word to PowerPoint, Outlook to OneDrive, Office 365 offers a range of familiar programs and new tools like Teams. With automatic updates, customizable settings, and advanced security features to protect sensitive data, Office 365 is the go-to choice for remote teams looking to stay productive from anywhere in the world.
Online Presence
History of Microsoft Office 365
Company details


How did Microsoft Office 365 start?
In 2011, Microsoft launched Office 365 as a cloud-based version of the popular Microsoft Office suite. The goal was to offer users more flexibility and collaboration features regardless of their device or location. Over time, Office 365 evolved to include a range of productivity tools such as email, file storage, and video conferencing. Its popularity has grown with the rise of remote work which offers teams an easy way to stay connected and productive from anywhere in the world. Today, millions of people use Microsoft Office 365 worldwide.
Evolution of Microsoft Office 365
As remote work became more prevalent, the need for an effective online collaboration tool grew. Microsoft Office 365 was launched in 2011 as a cloud-based version of Microsoft Office, providing users with a flexible way to work from anywhere. Over time, it has evolved to include a range of online collaboration tools like Teams and OneDrive, making remote collaboration seamless and efficient. Today, millions of businesses worldwide rely on Microsoft Office 365 for their online collaboration needs.
Major milestones achieved by Microsoft Office 365
Over the years, Microsoft Office 365 has achieved several significant milestones that have helped shape its success as a leading online collaboration tool. One of its most notable achievements was the launch of real-time co-authoring and editing capabilities in 2013, enabling multiple users to work on documents simultaneously. In 2020, Microsoft added new features such as background noise suppression and virtual backgrounds in video calls, further enhancing the remote work experience. These milestones demonstrate Microsoft's commitment to continual improvement and innovation, ensuring that Office 365 remains a go-to productivity solution for millions of people worldwide.
Apps included in Microsoft Office 365
Explore the tools to know more!

Microsoft Teams
In the era of remote work, collaboration has become a crucial aspect of any team's success. This is where Microsoft Teams comes in as a chat-based collaboration platform that allows for real-time communication and teamwork. With features such as video conferencing, file sharing, and project management tools, Teams makes it easy to stay connected and organized with your team no matter where you are in the world. Additionally, teams can create channels for specific topics or projects, ensuring that communication remains efficient and information is easily accessible.
PowerPoint
Creating visually appealing and engaging presentations is critical in today's business world, and PowerPoint has been the go-to tool for professionals for years. With Microsoft Office 365, users can do so much more than they ever could with the standalone version. Collaborative editing features allow teams to work together on a presentation from different locations in real time, share feedback and comments, make changes, and get their job done seamlessly.
Outlook
Managing emails is a crucial component of communication, and Outlook in Microsoft Office 365 offers a comprehensive email management system. With features like scheduling and reminders, multiple account integration, and spam filtering, Outlook ensures that users can prioritize their work efficiently. Moreover, the app has an intuitive interface that allows users to manage their emails quickly and effectively, thus increasing productivity.
OneNote
OneNote is a powerful tool for remote teams looking to streamline communication and increase productivity. With its digital note-taking capabilities and real-time collaboration features, OneNote allows team members to take and share notes, create to-do lists, and work on projects together from any location. Additionally, OneNote can be accessed from any device with an internet connection, making it an ideal tool for remote teams who need to stay organized and on-task while working from different locations.
OneDrive
Storing and sharing files is an essential aspect of remote team collaboration. OneDrive, included in Microsoft Office 365, provides users with a secure cloud-based storage solution that can be accessed from anywhere, on any device. With features like version history and restore options, OneDrive ensures that important data is never lost. Collaborating with team members is easy as you can share files and folders with specific people or groups, making it effortless to work together even when teams are geographically dispersed.
Key Features
Why choose Microsoft 365
Find your favorite files and apps in one place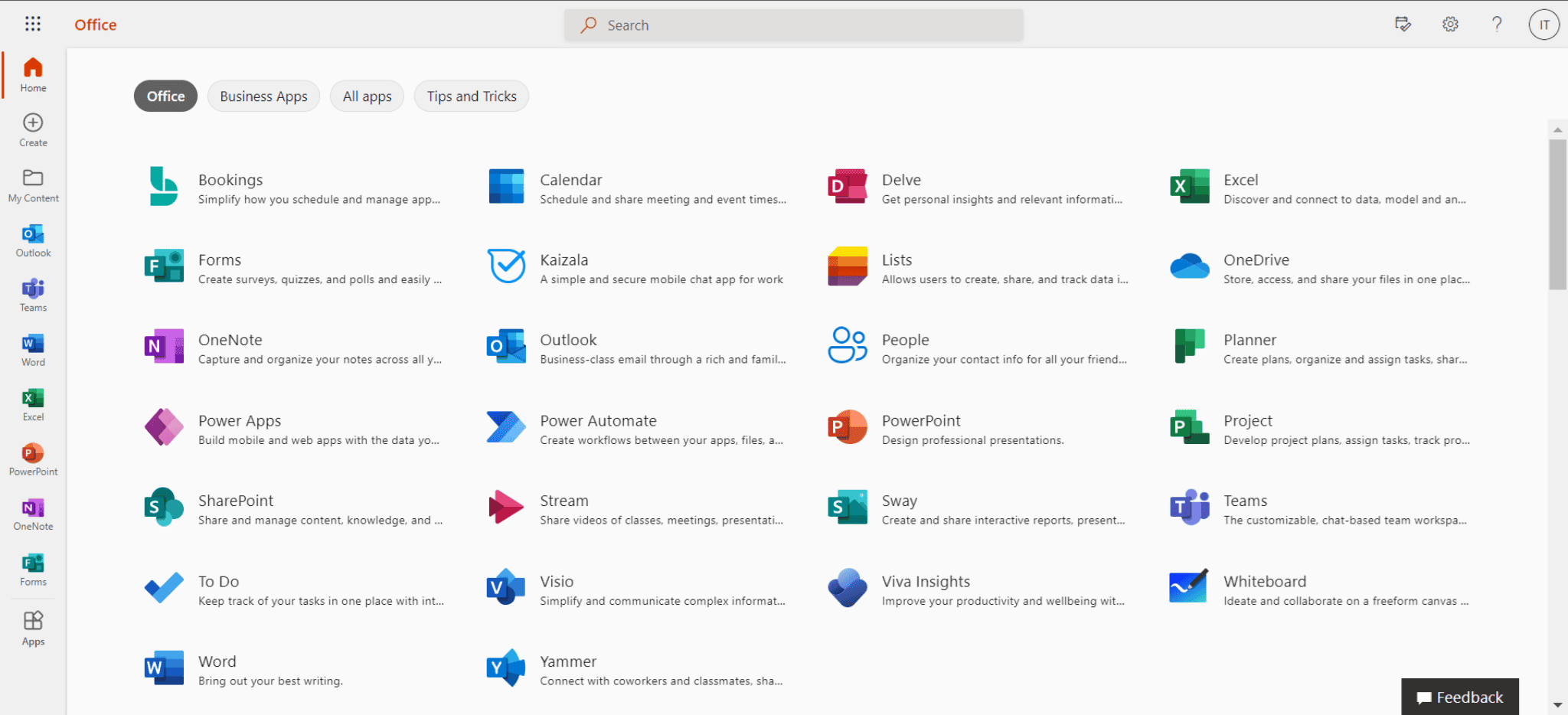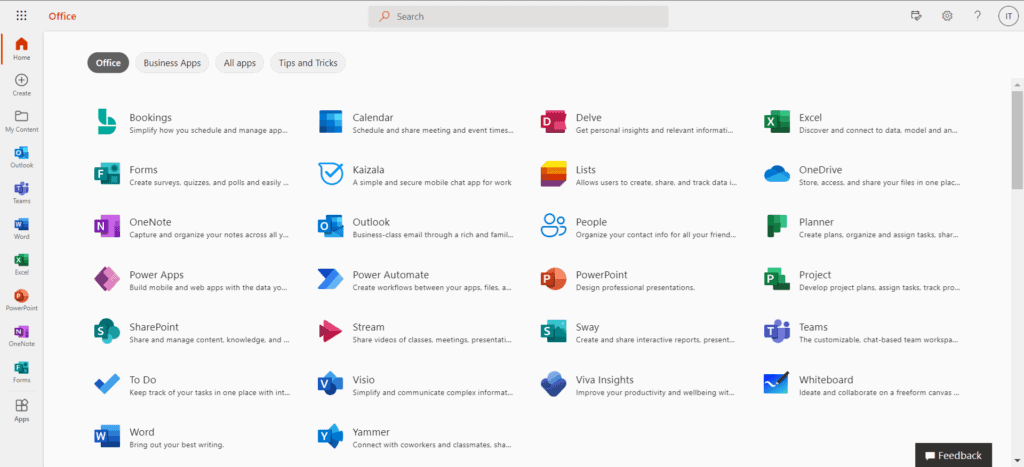 With Microsoft Office 365, you can easily find all your files and apps in one central location. The "My Account" feature allows you to manage all your account-related information, while the "Office App Launcher" gives quick access to your most frequently used Microsoft apps like Word, Excel, and PowerPoint. You can also use the "Search Bar" feature to search for files, emails, and other items across your entire Office 365 account.
Create content like a pro
Microsoft Office 365 is a powerful platform for creating professional-looking content. With tools like Word, Excel, PowerPoint, and Publisher, users can collaborate on documents in real time with co-authoring capabilities. It's templates and design tools make it easy to create visually appealing content.
Collaborate and create in real-time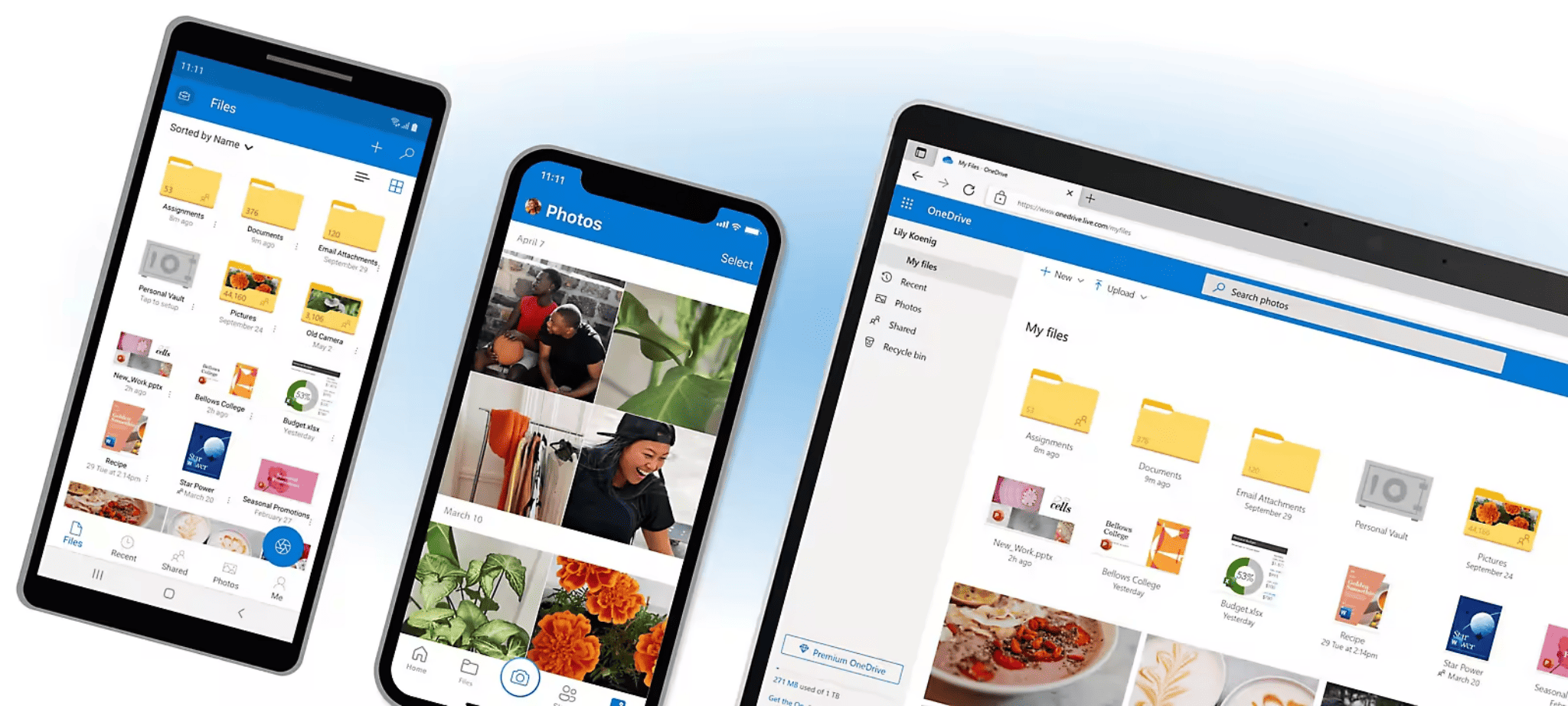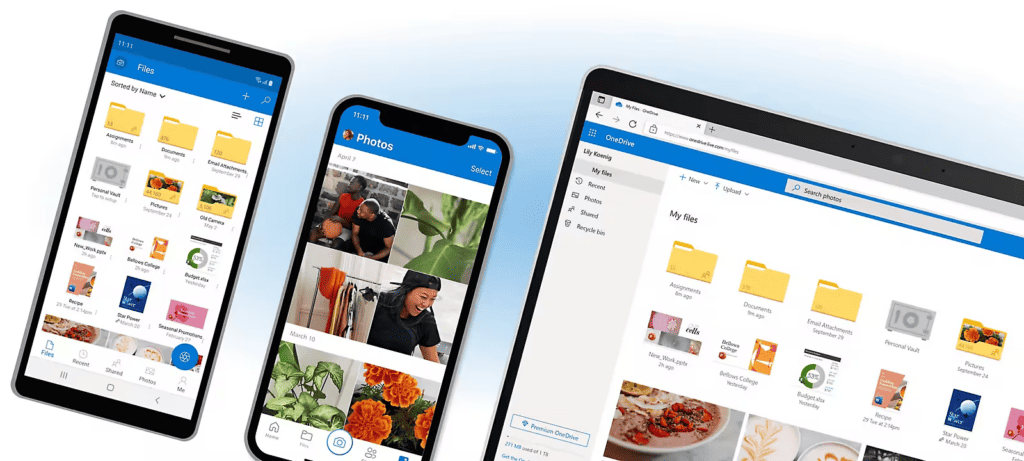 Microsoft Office 365 offers an array of features that make remote collaboration easier. With its real-time document editing capabilities, team members can work together without the need for continuous communication. The platform's video conferencing and chat features also allow for seamless communication between team members, enhancing productivity and reducing response time.
Work seamlessly across devices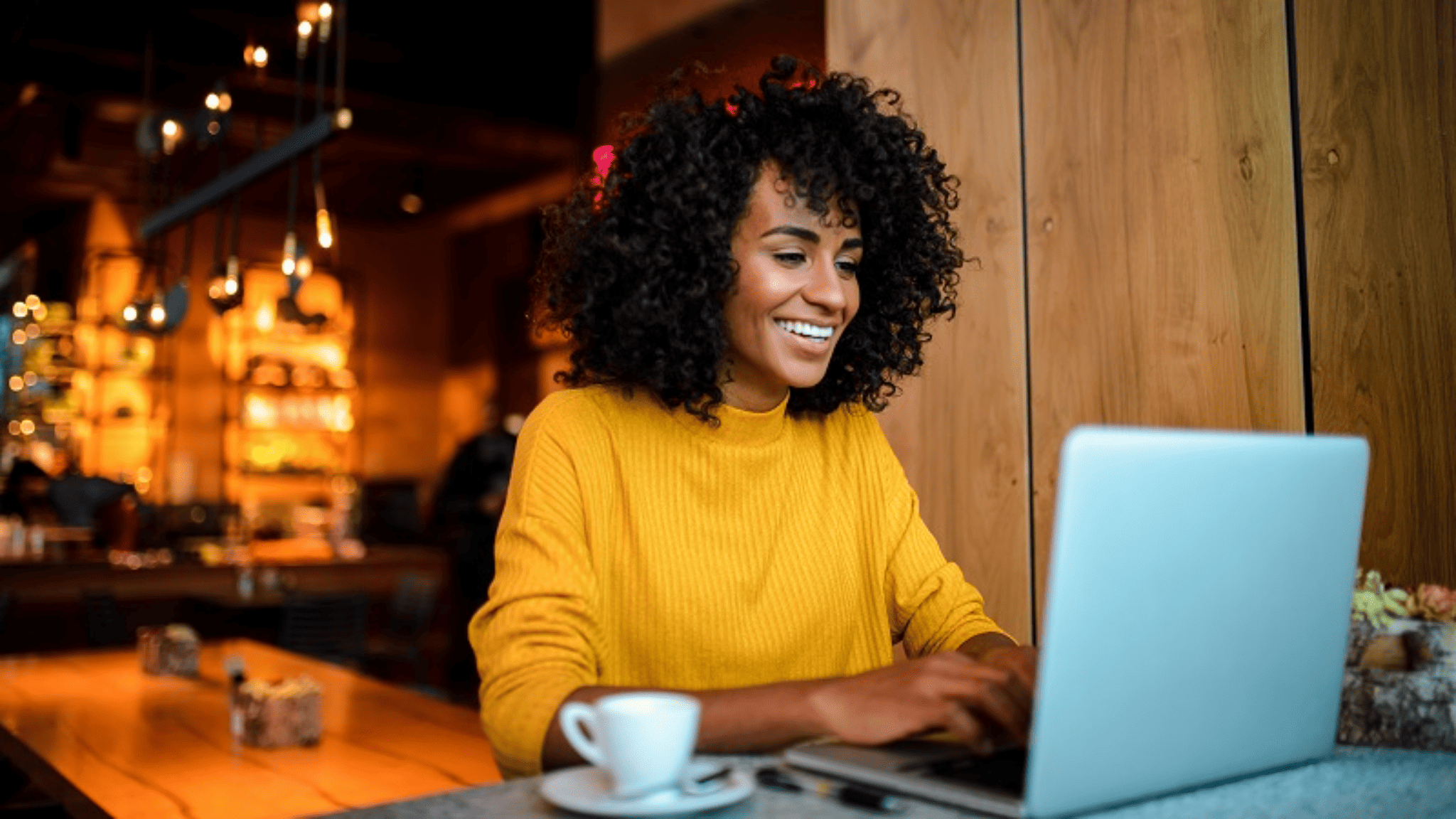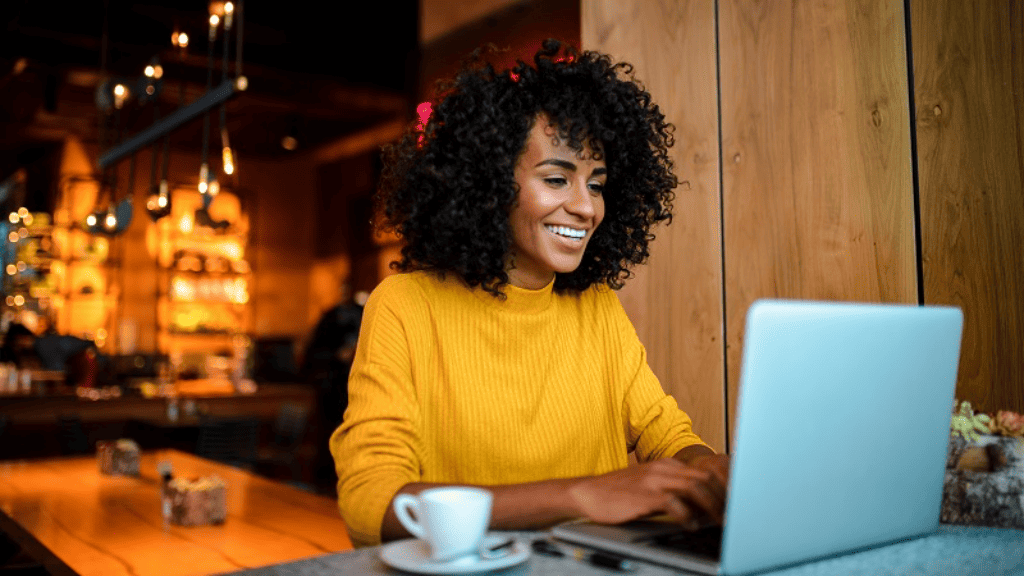 With Microsoft Office 365, working across devices has never been easier. Regardless of whether you're using a desktop, laptop, tablet, or smartphone, Office 365 ensures that all your files and documents are easily accessible from any device with an internet connection. The cloud-based platform automatically syncs all changes made to a document in real time across all your devices, ensuring you never lose track of your work while on the go.
Additionally, the co-authoring and commenting features allow remote teams to collaborate efficiently in real-time on the same document, increasing productivity and enabling seamless workflow.
Integration with other apps and services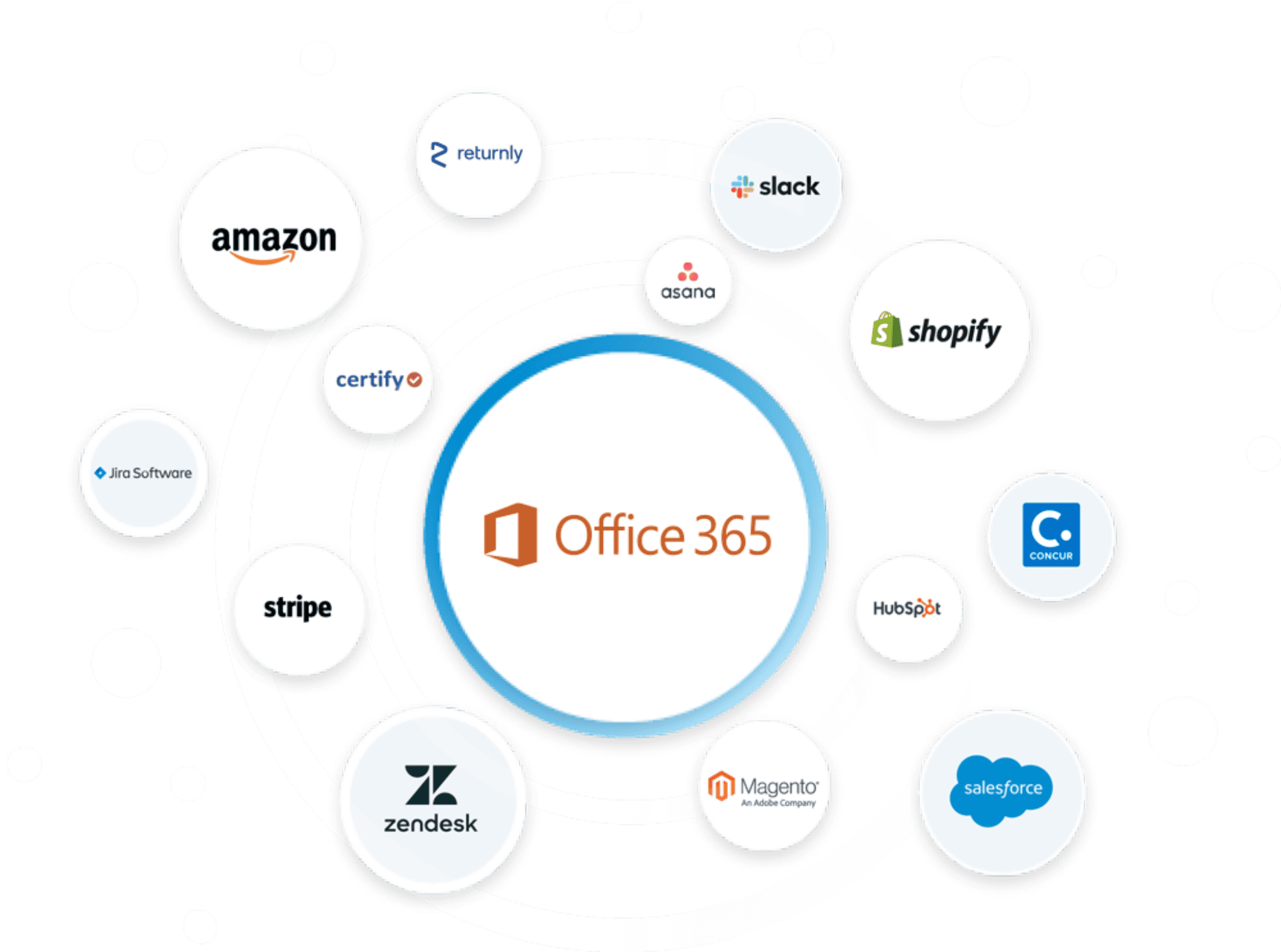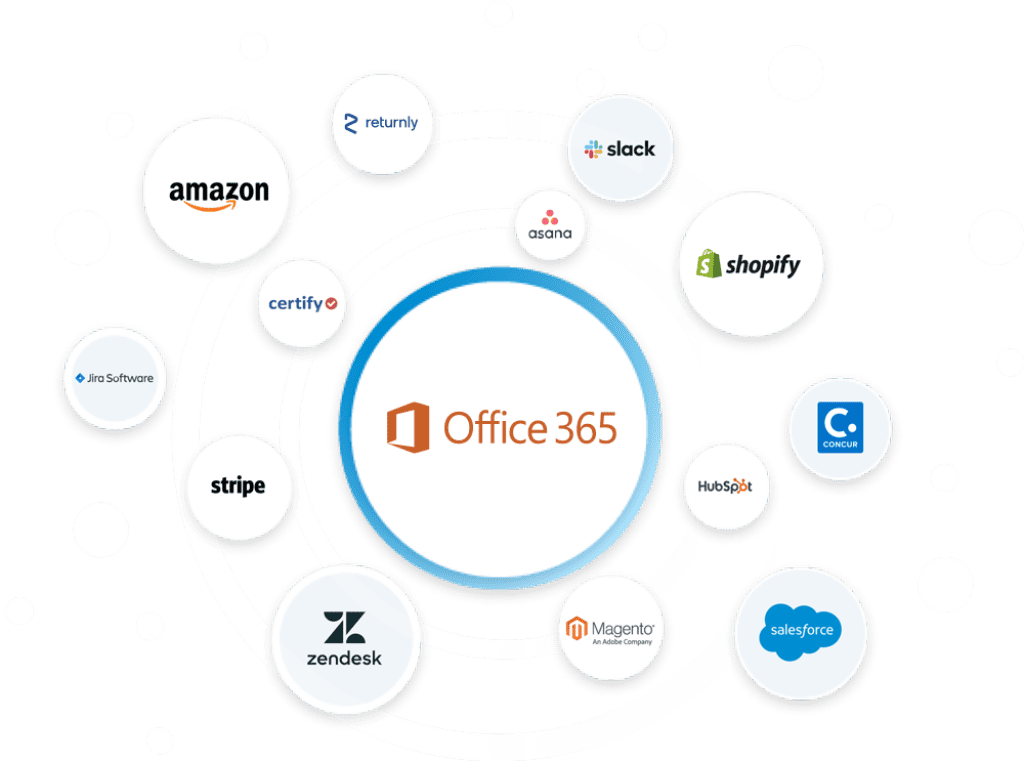 With its seamless integration with other apps and services, Microsoft Office 365 is the perfect tool for remote teams. Integration with popular third-party apps such as Slack, Trello, and Asana means that teams can work seamlessly across multiple platforms. Additionally, Microsoft Teams offers integration with video conferencing tools like Skype, making it easy for remote teams to collaborate in real time. With cloud storage providers like OneDrive and Dropbox integrated into the platform, files can be accessed from anywhere, anytime.
What is new in Microsoft 365 app?
How it is better than the old version?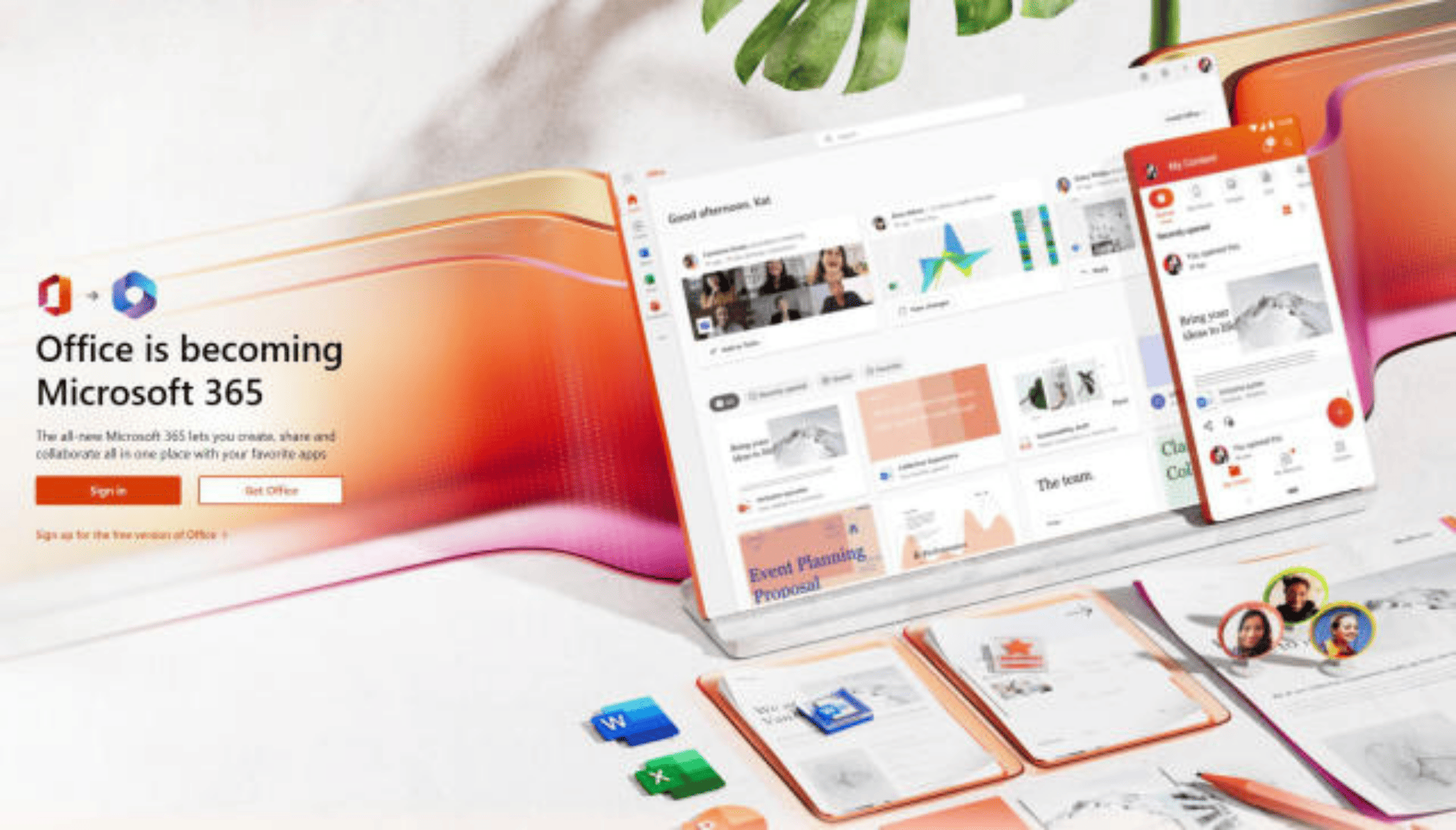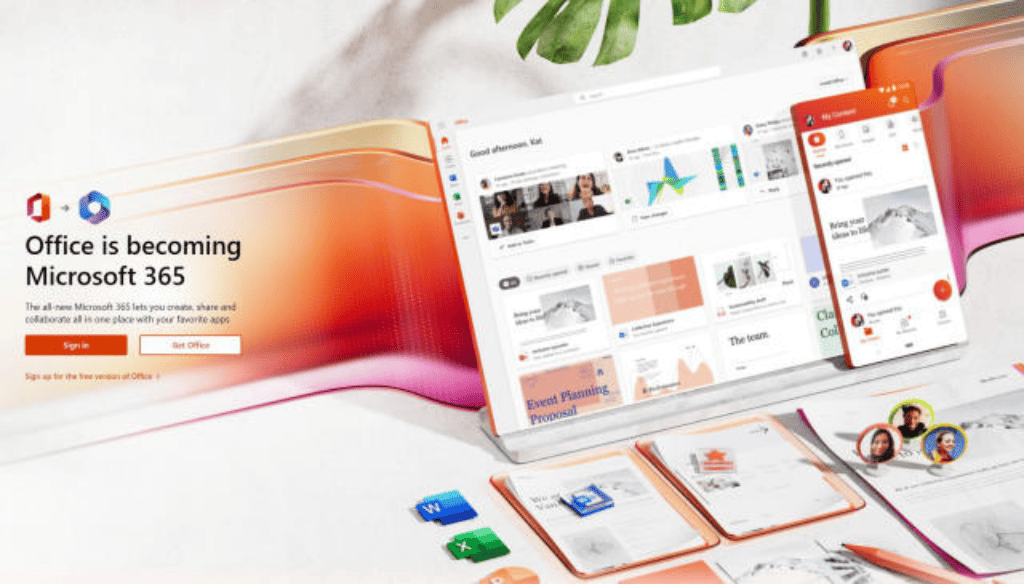 New types of content creation and templates: Create is your place to quickly start on projects across several Microsoft 365 apps either from blank templates or try recommended templates for quicker inspiration. The Create module is already available to all users on the web, Windows, and mobile, with more template types arriving for consumers next year.
New Apps module: Discover, launch, and pin the tools you use the most across Microsoft 365. Available next month to all users on the web and Windows, and on mobile in the coming months.
Welcome Badging: This allows you to see your Microsoft 365 subscription status and track storage usage in one easy place. Available next month to consumer users on the web and Windows.
My Content: A popular feature for business customers, now available for personal use, My Content is a central location to view and access all your content – created by you or shared with you – regardless of where it's stored. Available next month to all users on the web and Windows.
Feed: Relevant content based on who you work with and what you work on is surfaced through an easy-to-digest interface to simplify your workflow. Available today for commercial users on the web, Windows, and mobile.
Tagging: A new way to group and organize your content with custom tags across all types of content. Available today for commercial users on the web and Windows.
Stay on top of the latest Microsoft 365 features rolling out by following the "What's new in Microsoft 365" blog here.
Benefits of using Microsoft Office 365 for businesses
Uses
Cost-effective
By choosing Microsoft Office 365, businesses can enjoy a range of benefits at a fraction of the cost of traditional hardware and software solutions. The subscription model ensures that you always have access to the latest versions of the software without the need for costly upgrades. This cloud-based platform also eliminates the need for on-premise server maintenance and allows employees to work from anywhere, making it an ideal choice for remote teams.
Enhanced Productivity
By using Microsoft Office 365's productivity tools, remote teams can collaborate more efficiently and effectively. The real-time document-sharing feature reduces the risk of errors or duplication and increases productivity. Team members can easily communicate through Microsoft Teams, Skype for Business, and OneDrive, while mobile apps allow them to work from anywhere in the world. With Office 365, businesses can enhance their productivity and streamline operations leading to improved results and profitability.
Secure Cloud Storage
Secure cloud storage is one of the most significant advantages of Microsoft Office 365 for businesses. By storing files and documents in the cloud, businesses can access and share important information from anywhere with an internet connection. This eliminates the need for physical copies of documents, reducing the risk of losing important data due to hardware failure or damage.
Office 365 includes security measures such as encryption, two-factor authentication, and compliance certifications to keep sensitive business information safe and secure. Additionally, features like version control and real-time collaboration make it easy for remote teams to work together on projects seamlessly.
Microsoft 365 Subscription plans
Business Pricing plans
Basic
The Basic plan offered by Microsoft Office 365 includes web and mobile versions of popular applications like Word, Excel, PowerPoint, and Outlook. The plan also provides users with 1 TB of OneDrive storage per user and the ability to collaborate on documents in real time.
This plan is ideal for small teams or individuals who don't require advanced features such as desktop app downloads or advanced security measures. Users have the option to upgrade to higher-tier plans as their needs grow, making it an excellent choice for businesses on a budget.
Standard
The Standard plan of Microsoft Office 365 is an ideal choice for small businesses and individuals who require basic productivity tools. With essential apps like Word, Excel, PowerPoint, and Outlook, users can install the software on up to five devices and get 1 TB of OneDrive cloud storage.
Additionally, this plan includes features such as email hosting with a custom domain name and online versions of the Office apps, making it easier for users to collaborate in real-time on documents using co-authoring features. Upgrading to higher-tier plans is also hassle-free with Microsoft's flexible subscription model that caters to your evolving needs.
Premium
With Microsoft Office 365 Premium, remote teams can experience comprehensive collaboration tools like never before. The subscription plan offers access to all Office apps, advanced security features, and 1 TB of OneDrive cloud storage.
In addition to these features, Microsoft Teams is included, providing a critical tool for remote teams to collaborate on projects, hold virtual meetings and share files in real time. With the ability to install Office apps on up to 5 PCs or Macs, 5 tablets, and 5 phones per user, the Premium plan is the perfect choice for businesses looking for seamless productivity solutions.
Business Apps
The Business Apps plan available on Microsoft Office 365 is an ideal choice for small businesses that require essential productivity tools to streamline their work processes. With popular applications such as Outlook, Word, Excel, PowerPoint, and OneNote, this subscription plan allows remote teams to collaborate in real time by sharing and editing files seamlessly.
The custom domain feature and email hosting also make it easier for businesses to maintain a professional image while keeping all their work-related communication in one place. By subscribing to Microsoft Office 365's Business Apps plan, teams can focus on achieving their goals without worrying about administrative tasks.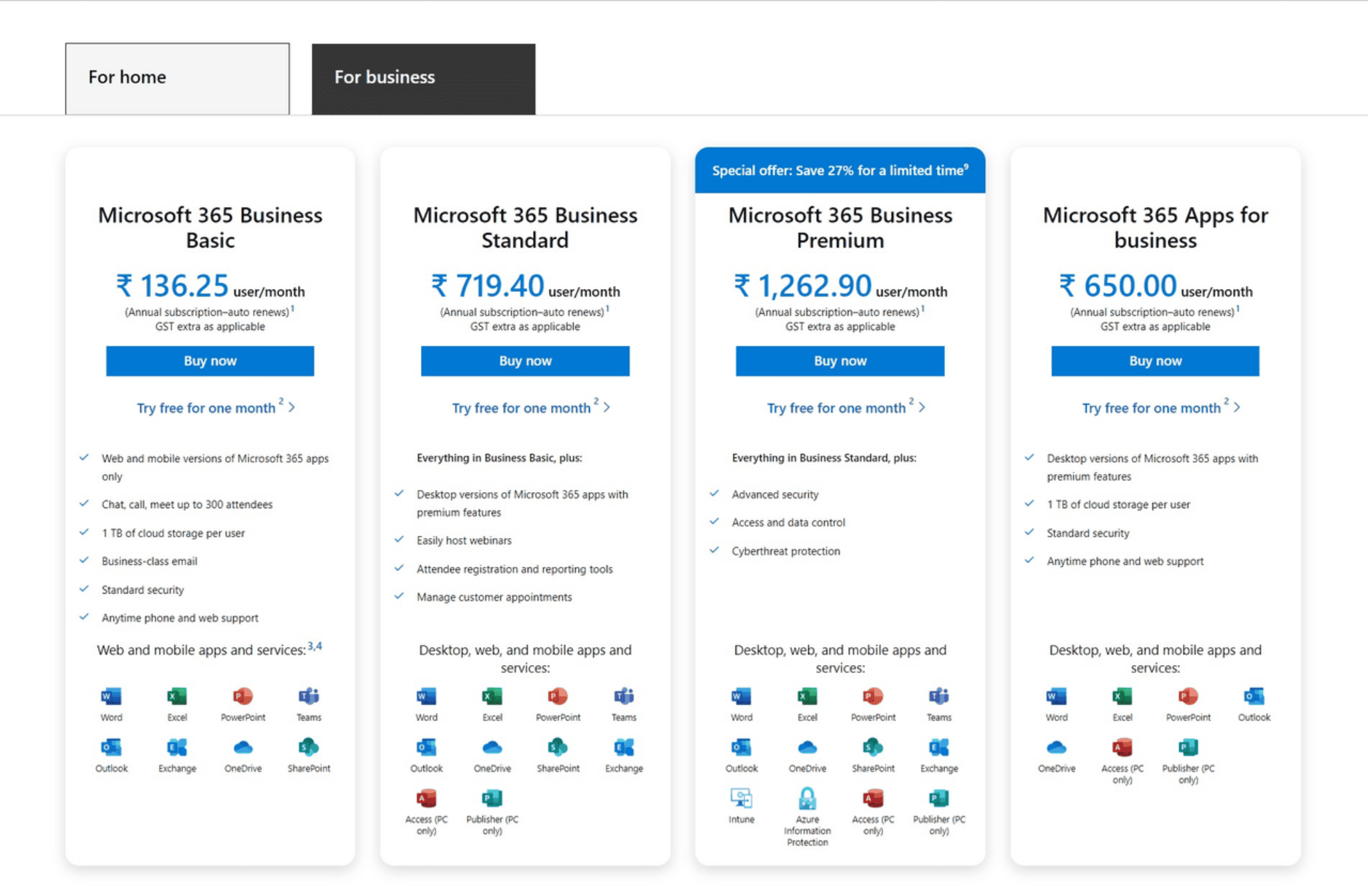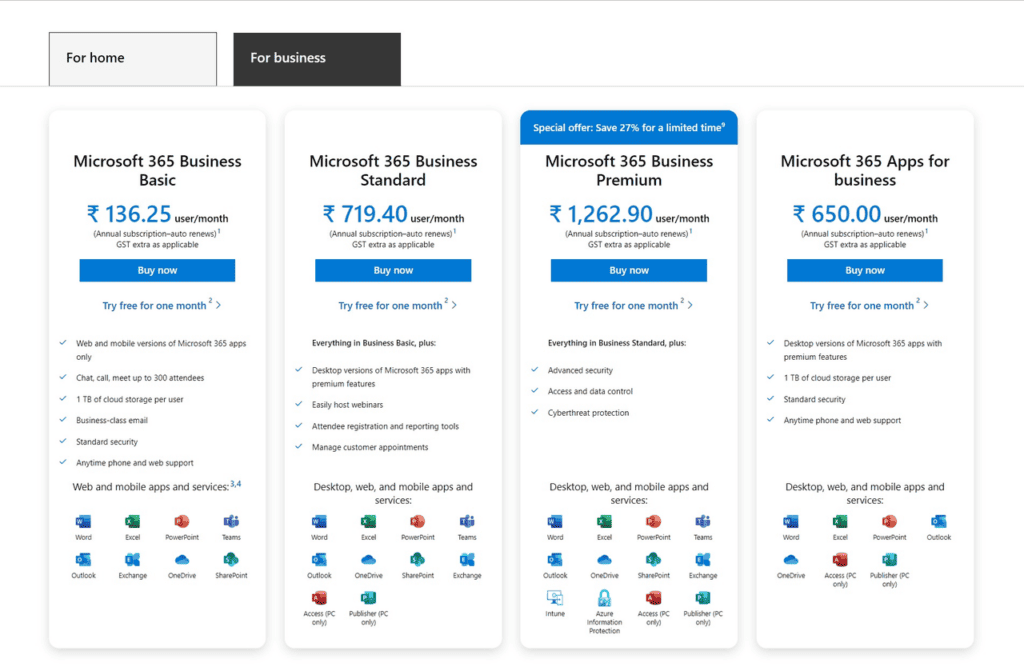 Support
Technical Support, Knowledge Base, Roadmaps, Changelogs
Alternatives
Similar Apps
Google Workspace enables teams of all sizes to connect, create and collaborate. It includes productivity and collaboration tools for all the ways that we work. Gmail for custom business email, Drive for cloud storage, Docs for word processing, Meet for video and voice conferencing, Chat for team messaging, Slides for presentation building, shared Calendars, and many more.
WPS Office is an office suite that allows users to read, create & share office documents, presentations & spreadsheets, available for Windows and Linux-based PCs as well as Android and iOS.
Final Verdict
Is Microsoft office 365 right for You?
Microsoft Office 365 is the perfect tool for remote teams to collaborate seamlessly. With its suite of apps and cloud storage, it offers enhanced productivity, cost-effectiveness, and secure cloud storage.
It's easy to get started with Microsoft Office 365, and you can choose from a range of subscription plans. The security features are top-notch, and customer satisfaction is high. The integration with other apps and services is seamless, making it an excellent choice for businesses of any size. If you're looking to improve your team's collaboration and productivity, give Microsoft Office 365 a try today!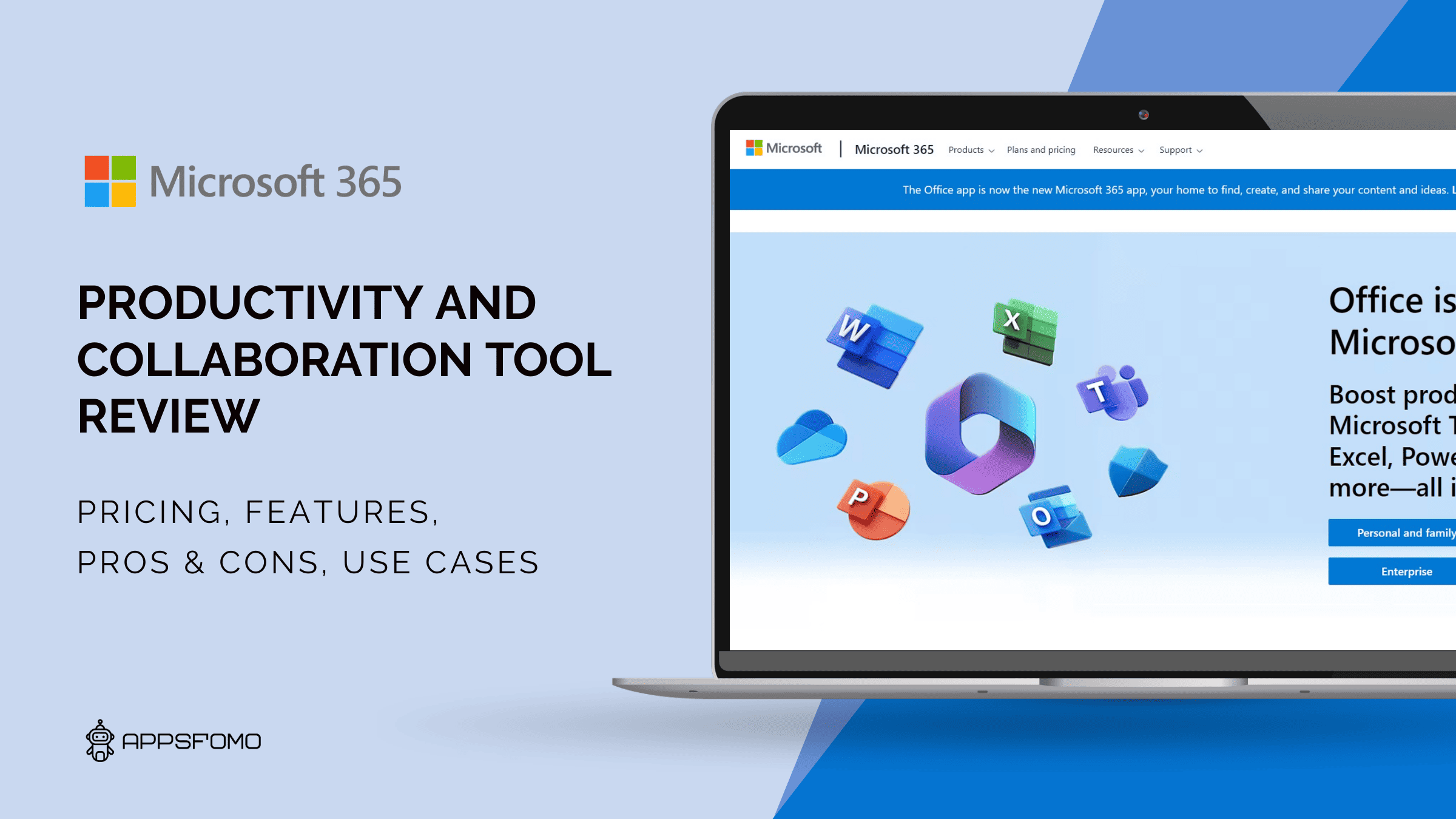 Specification:
Microsoft Office 365: The Best Online Collaboration Tool for Remote Teams
| | |
| --- | --- |
| Review Date | May 2023 |
| Company | Microsoft |
| Country | USA |
| Initial Release | 2011 |
| Pricing | Monthly |
| Free Version | Available |
| Lifetime Deal | No |
| Support type | Emails, Help center, Live Chat |
| Integrations | Yes |
| Mobile app | Available |
| Affiliate Program | Yes |
PROS:
Excel, Word, and Powerpoint are excellent tools with great performance.
Work from anywhere with Internet access
Great customization capabilities
Supports 2FA, which provides an additional layer of security.
CONS:
Enhance Junk Mail look for Outlook.
You always need an Internet connection to access up-to-date files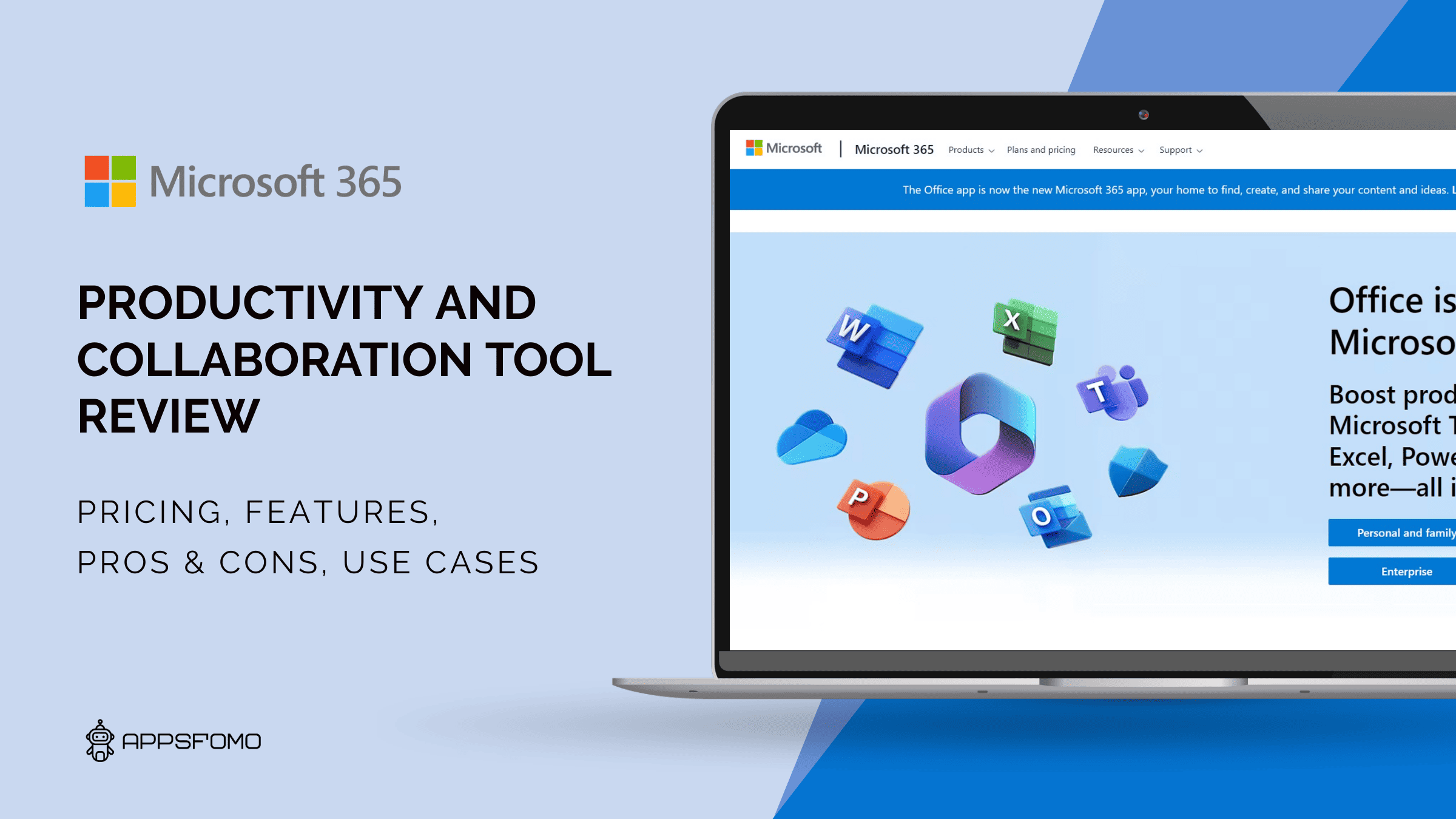 Microsoft Office 365: The Best Online Collaboration Tool for Remote Teams