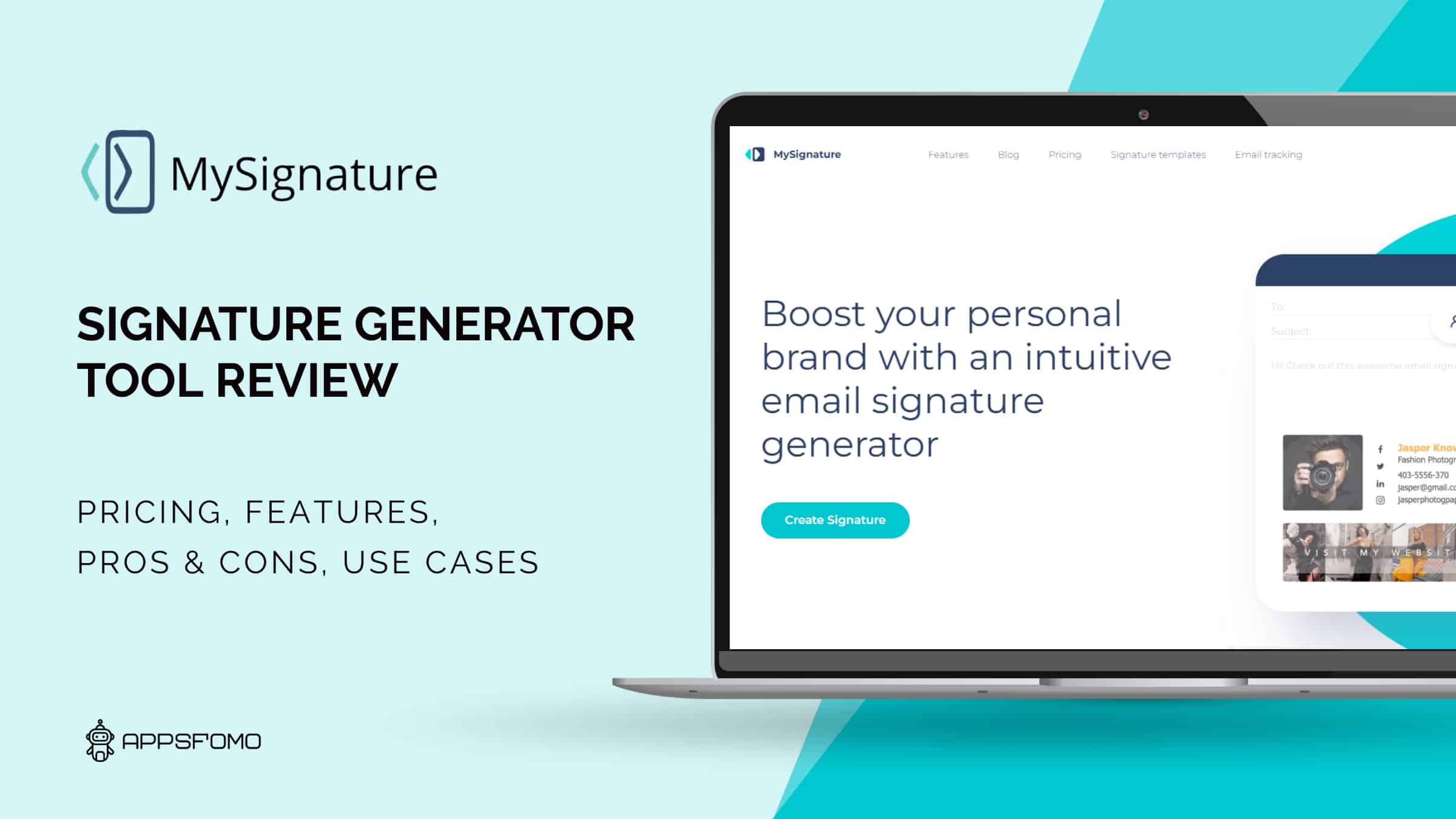 Recommended
MySignature: Create Professional Email Signatures for Free
Add to wishlist
Added to wishlist
Removed from wishlist
0
Add to compare
Have you ever received an email from someone with a boring or unprofessional signature? It can leave a negative impression and even make you question their credibility. On the other hand, a well-designed email signature can make a lasting impression and help you stand out in a crowded inbox.
Creating a professional email signature can be a daunting task, especially if you don't have any design experience. Fortunately, there's a free and easy solution that can help you create a sleek and modern email signature in minutes.
Introducing MySignature – a free online tool that allows you to create custom email signatures that are both professional and eye-catching. Whether you're a freelancer, small business owner, or corporate professional, MySignature has everything you need to create a signature that reflects your brand and personality. In this article, we'll take a closer look at the features and benefits of MySignature and how it can help you elevate your email game.
What Is MySignature?
Overview
MySignature is a powerful tool that allows individuals and businesses to create professional email signatures that leave a lasting impression. You can easily customize your signature with your name, job title, company logo, and contact information. This not only adds a professional touch to your emails, but also helps to promote your brand and increase your visibility.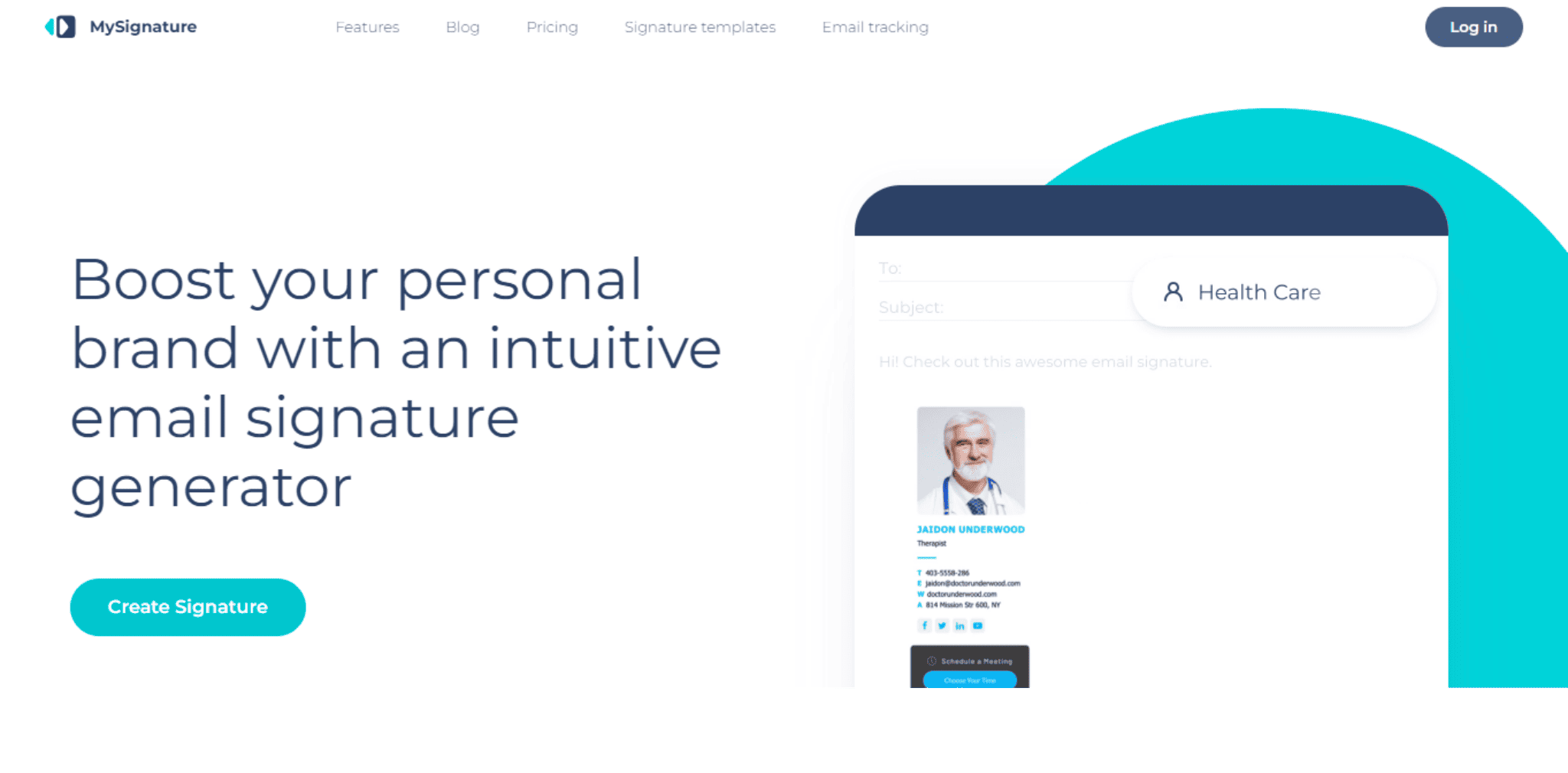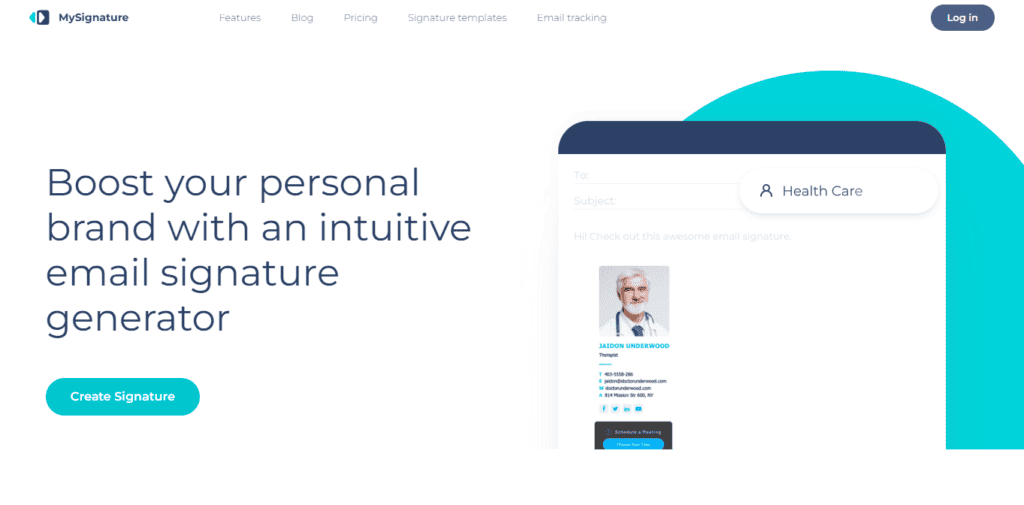 MySignature makes it easy to create a professional and eye-catching email signature in just a few minutes. Whether you're using Gmail, Outlook, or any other email platform, MySignature has you covered to make a great first impression with their emails.
Company Details
MySignature is a fast-growing email signature generator that was founded in 2017 by Kostiantyn Khozhay with the mission to help people make the best first impression possible with their emails. As a small team of passionate entrepreneurs, MySignature is dedicated to creating the best possible product for their customers, and providing excellent customer service along the way.
Online Presence
How to use MySignature?
Steps to create a signature
With MySignature, creating a professional email signature has never been easier. Follow these steps to create a signature that will make a lasting impression on your recipients.
The first step is to create an account on MySignature. You can sign up using your email address or social media accounts. Once you're signed up, you can start creating your signature right away.
Choose a Signature Template
MySignature offers a variety of signature templates to choose from. You can select a pre-designed template or create your own from scratch. Choose a template that best represents your brand or personality.
Once you've chosen a template, you can start customizing it to fit your needs. You can add your name, job title, contact information, and social media links. You can also add your company logo and a promotional banner to promote your brand or products.
MySignature offers various styling options to make your signature stand out. You can change the font, color, and size of your text. You can also add images and icons to make your signature more visually appealing.
Preview and Save Your Signature
After you've customized and styled your signature, you can preview it to see how it will look in your email. Once you're satisfied with the design, save your signature and copy the signature code provided by MySignature.
Add Your Signature to Your Email Client
The final step is to add your signature to your email client. MySignature provides instructions for popular email clients such as Gmail, Outlook, and Apple Mail. Simply copy and paste the signature code into your email client's signature settings, and your professional signature is ready to use.
MySignature Features
Basic Features
Email Tracking
Email tracking feature allows you to track who has opened, clicked, and replied to your emails. This helps to ensure that your email messages are reaching the right people and that they are engaging with your content. You can also set up notifications so that you receive an alert whenever someone opens or clicks on one of your emails. This can help you better understand how effective your email campaigns are and make improvements where necessary.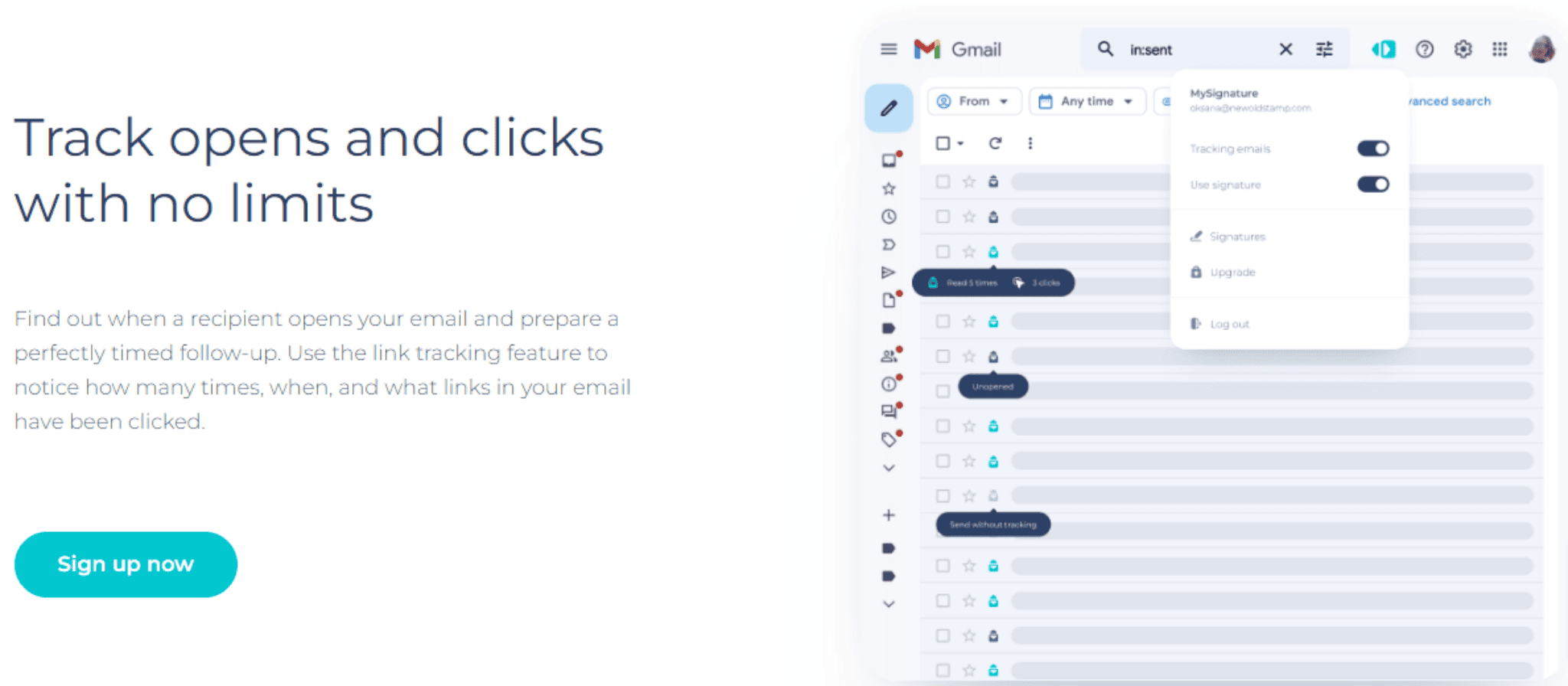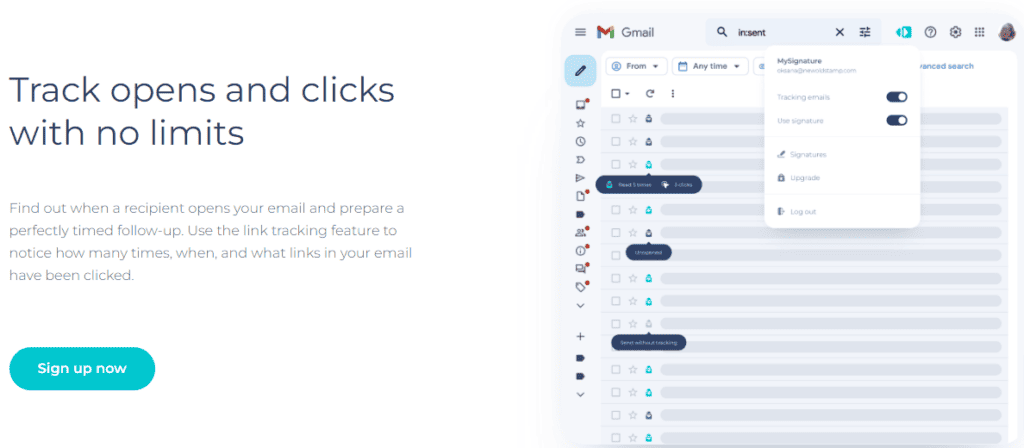 Email Signature Generator
Email signature generators are a great way to create an attractive and professional email signature quickly and easily. MySignature is a popular email signature generator that allows users to customize their signatures with their name, job title, contact information, social media links, company logo, and promotional banners. The platform also offers various styling options such as font, color, size of the text, images and icons.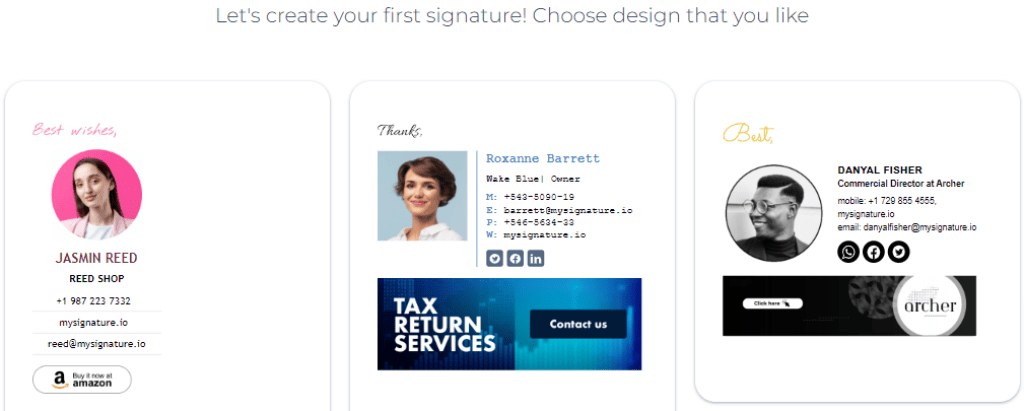 Handwritten Signature Generator
Handwritten Signature Generator allows you to create a signature that looks like it was written by hand. This feature can be especially useful if you want to give your emails a more personal touch. To use this feature, simply upload an image of your handwritten signature and MySignature will generate a digital version of it. You can then add this signature to your email client's signature settings just like any other signature.


Online ROI calculator
Online ROI Calculator helps you measure the return on investment (ROI) of your email campaigns. This calculator helps you determine how much money you are making from each email sent. It takes into account factors such as open rate, click-through rate, and conversion rate to calculate your ROI. The calculator is easy to use and can help you better understand the impact of your email campaigns.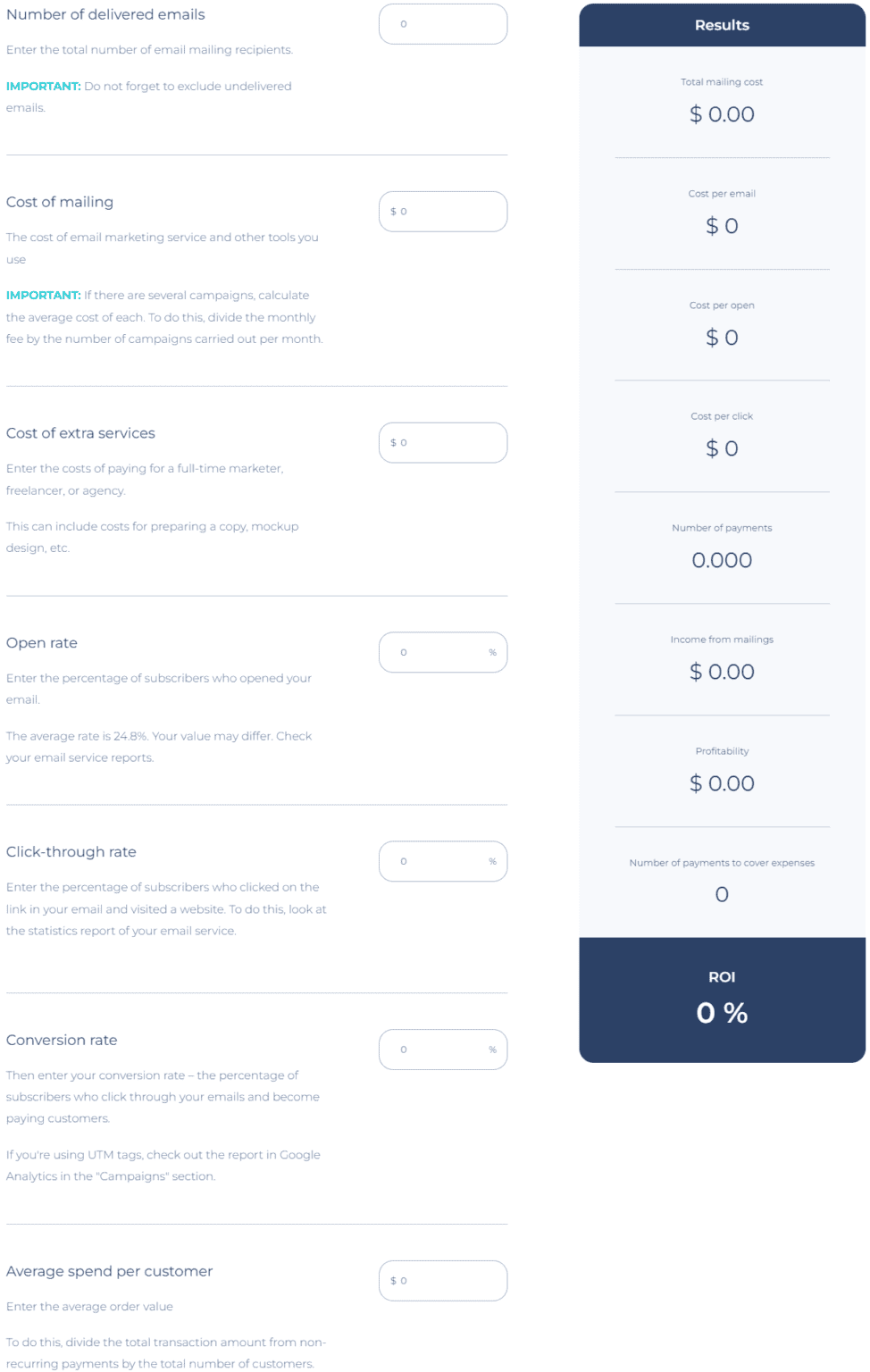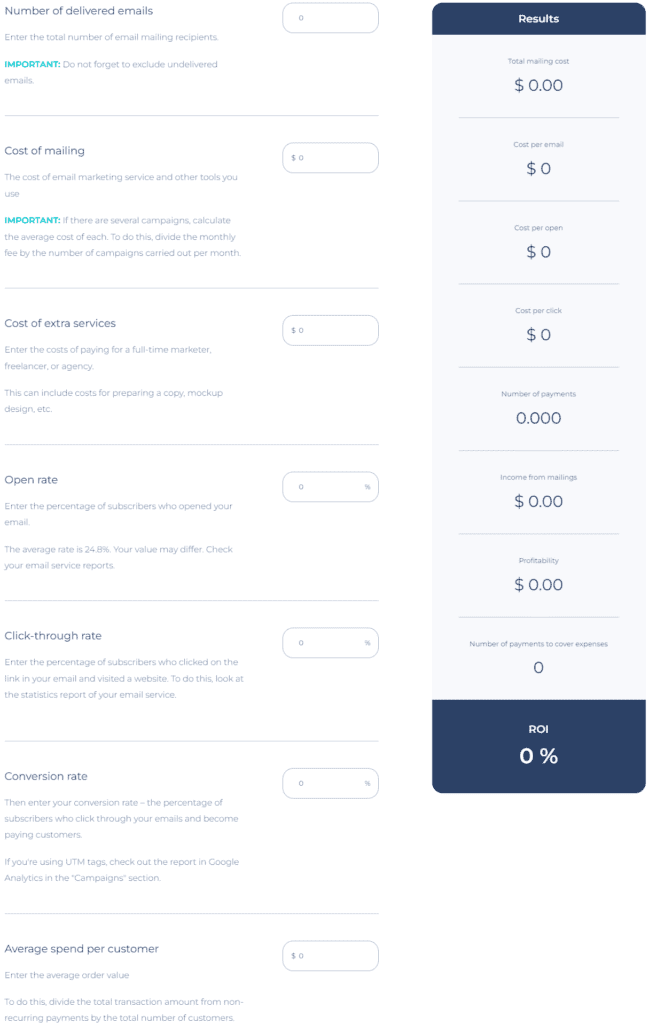 Email Signature Analytics
Email signature analytics is an important tool for businesses to track the success of their email campaigns. MySignature offers advanced analytics that allow users to monitor and analyze their email signatures in real-time. The analytics feature provides detailed reports on open rates, click rates, and engagement metrics such as time spent on a signature or link clicks. This data helps businesses optimize their email campaigns and identify areas of improvement.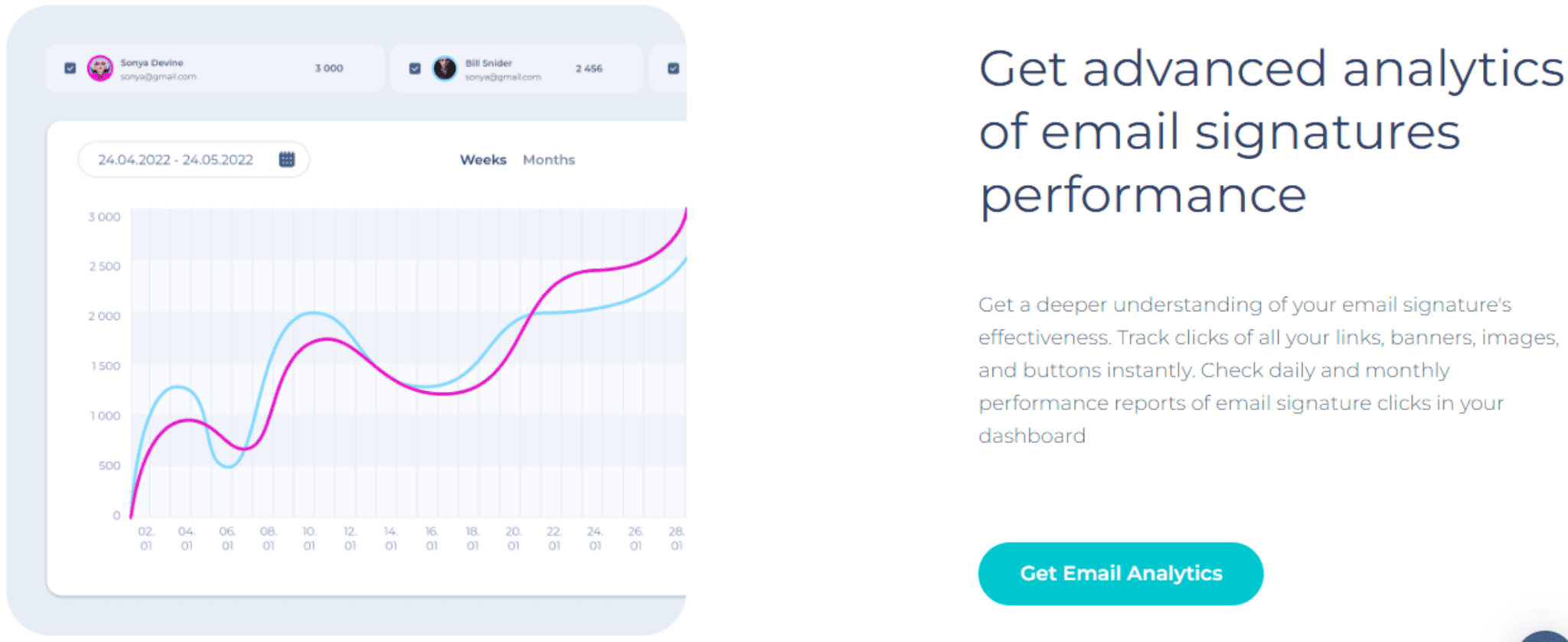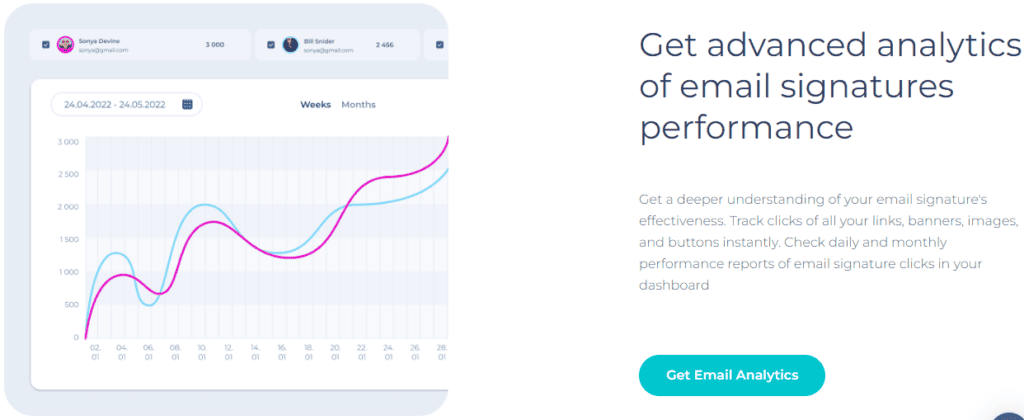 Logo or Banner
MySignature allows you to easily add a logo or banner to your signature. Simply upload the image of your company logo or banner, and it will be automatically inserted into your signature. Adding a logo or banner is a great way to give your emails a professional look and increase brand awareness. You can also adjust the size of the logo or banner and customize its background color and font size for a more tailored look.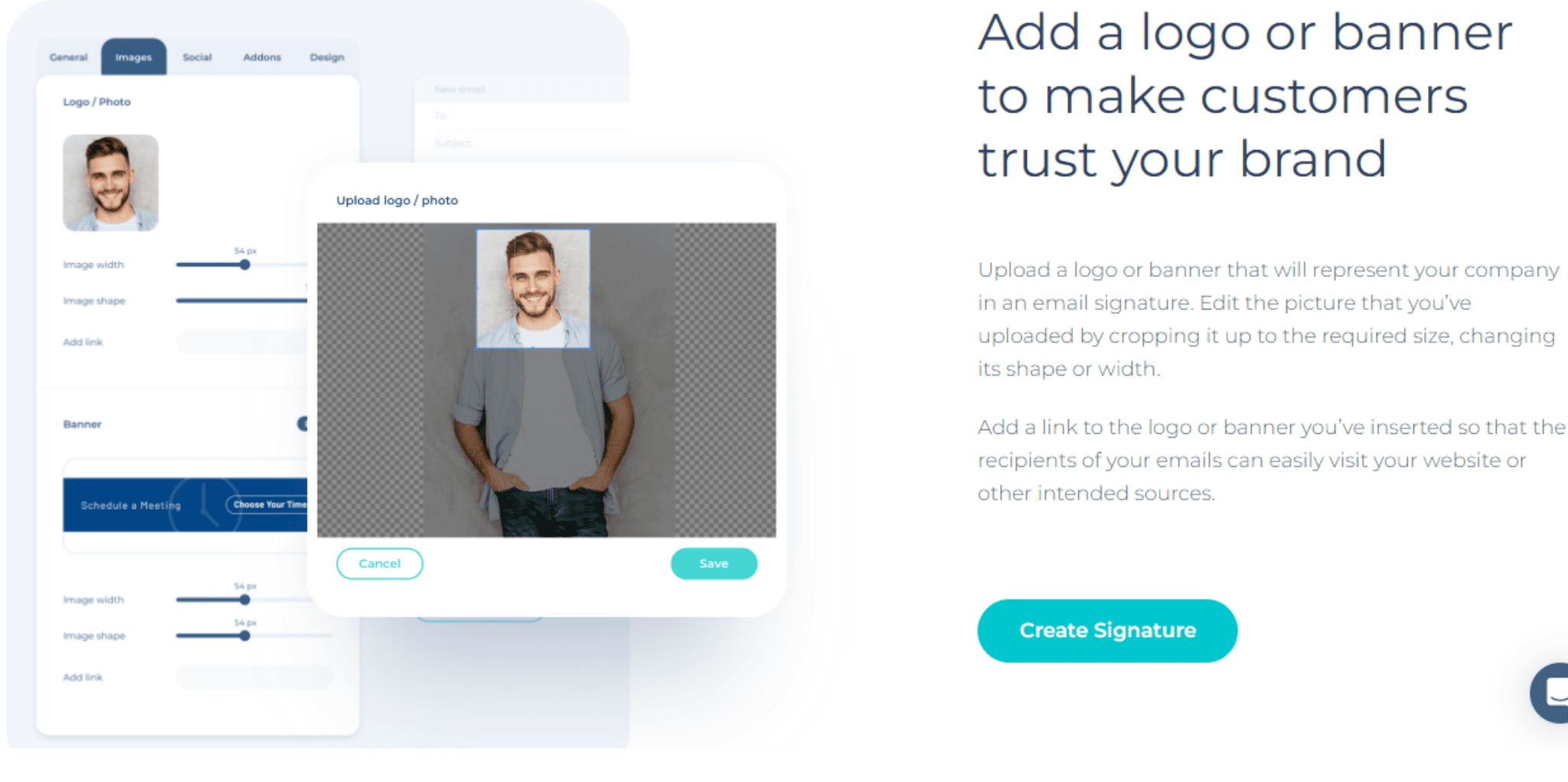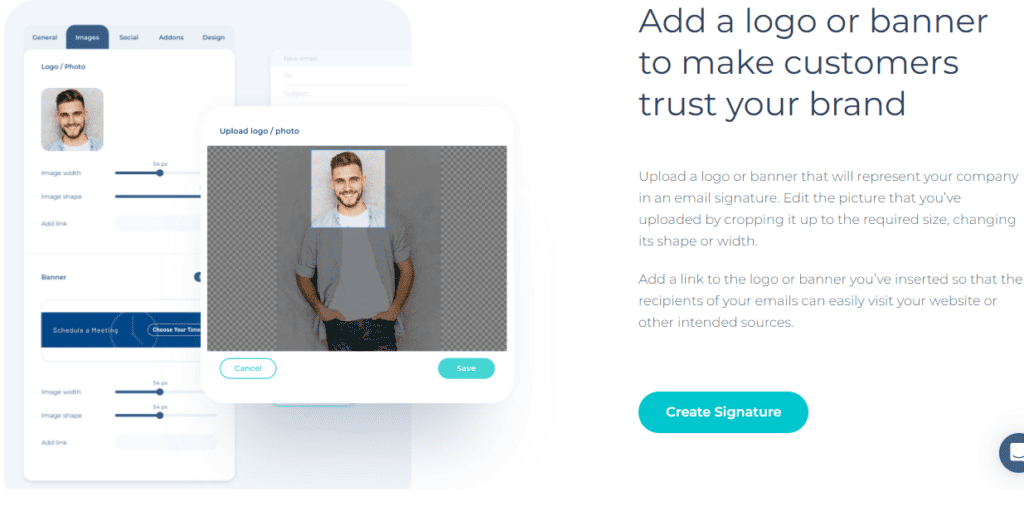 Social Media Icons
Adding social media icons to your email signature is a great way to increase your presence on different platforms. MySignature makes it easy to do this by allowing you to add social media icons with just one click. Simply select which social media accounts you want to link, and the corresponding icons will be added automatically. You can also customize the size and color of the icons for a more tailored look.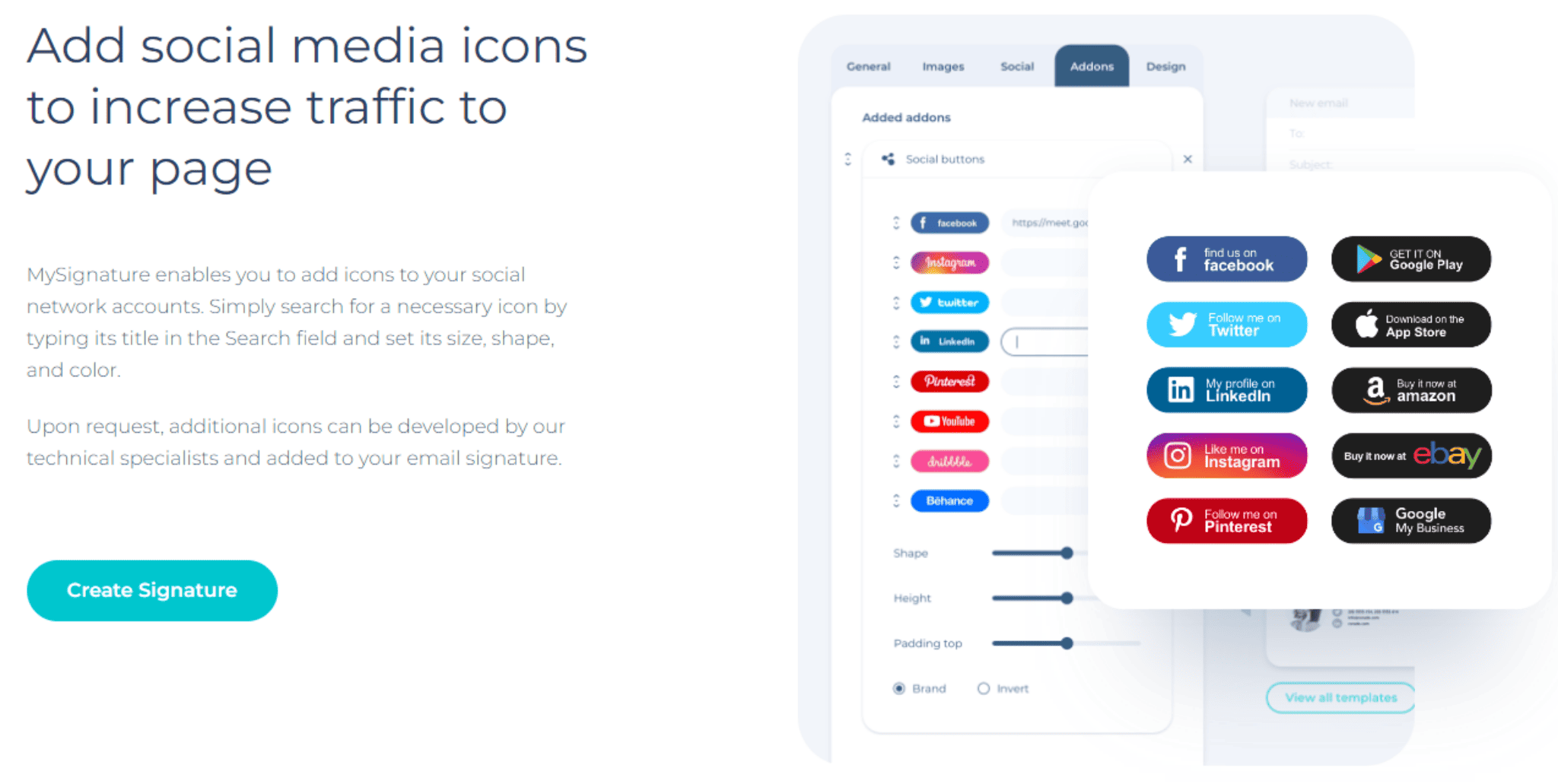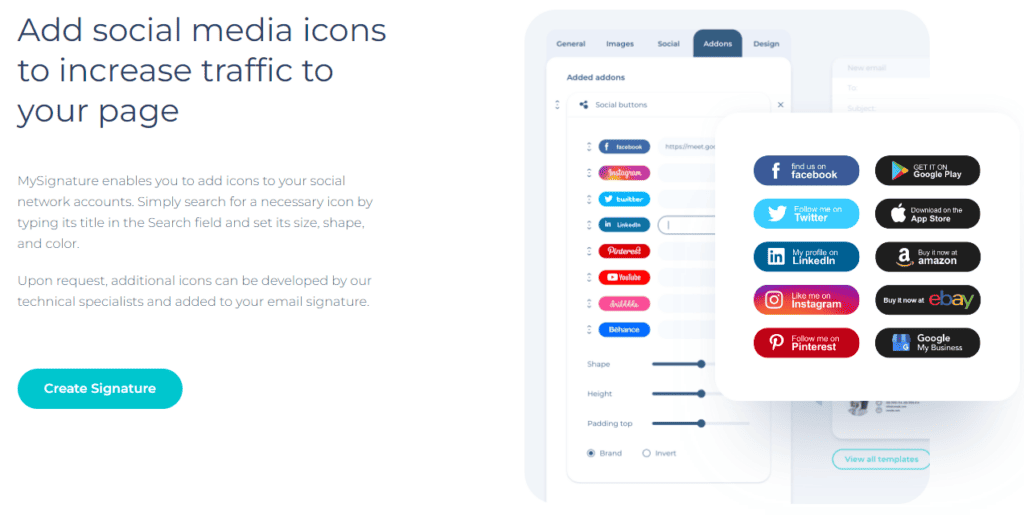 Why choose MySignature?
Reasons to choose MySignature
Create an email signature in intuitive editor in minutes
Use professionally designed email signature templates
Easily manage all email signatures in your Dashboard
Enhance your personal brand
Set additional marketing channel
Develop relationships based on trust
Font signature generator
Agency Hub for Resellers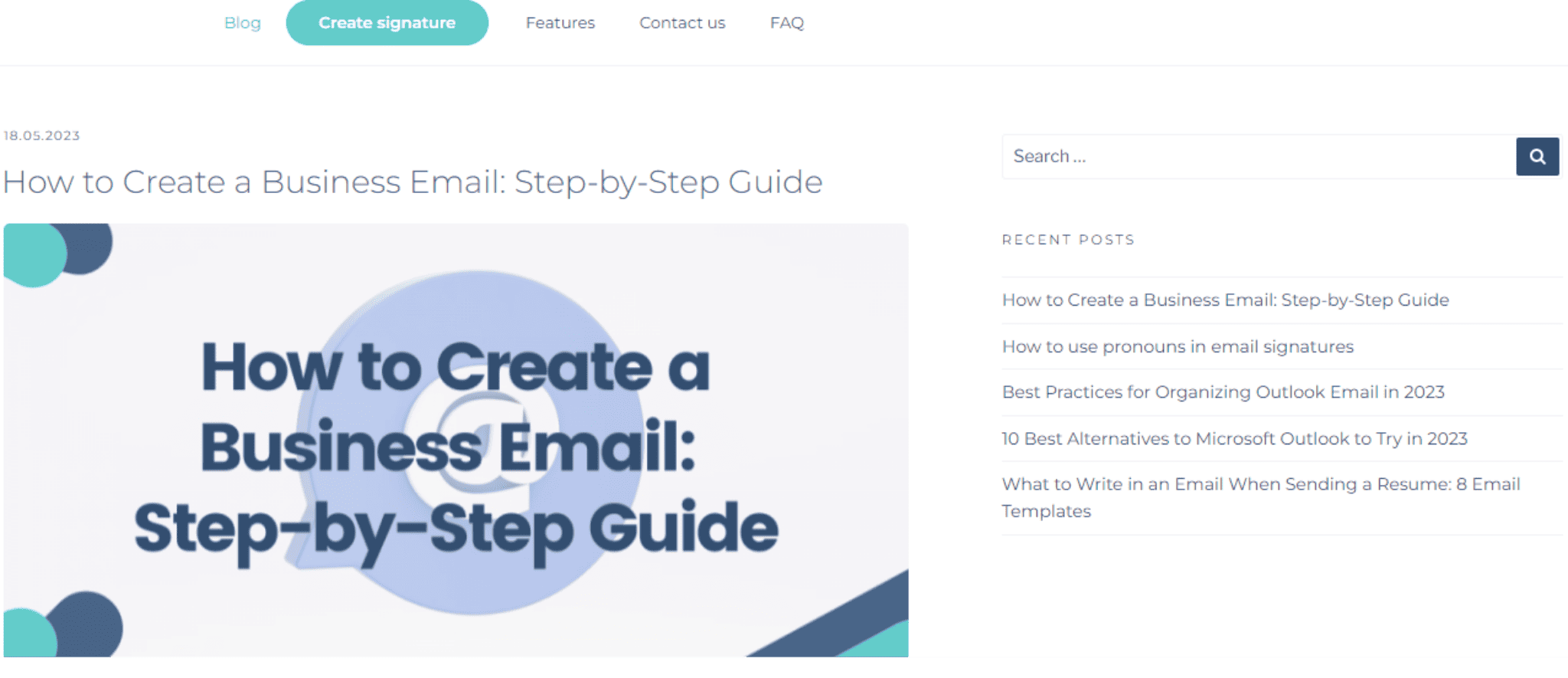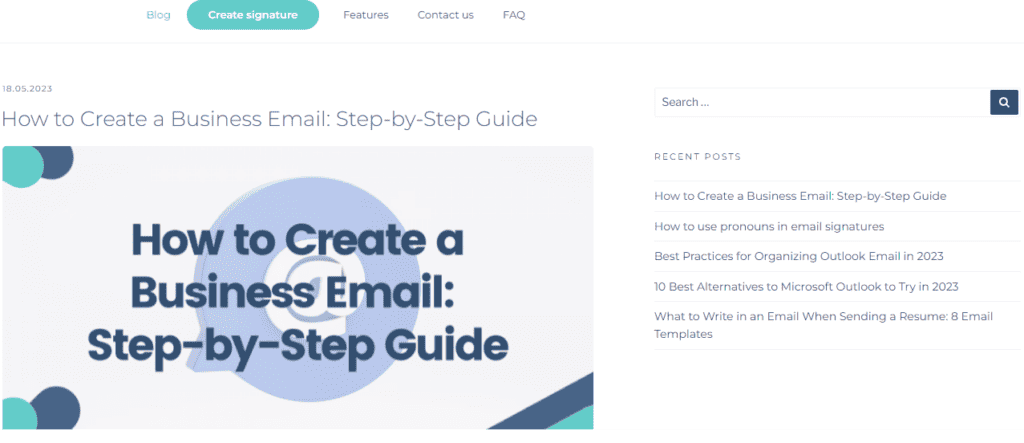 Who can benefit from MySignature?
Usecases
Client-oriented professionals
Entrepreneurs
Freelancers
Influencers
Marketers
Sales managers
Small businesses
Pricing Plans
Pro and Pro-plus Pricing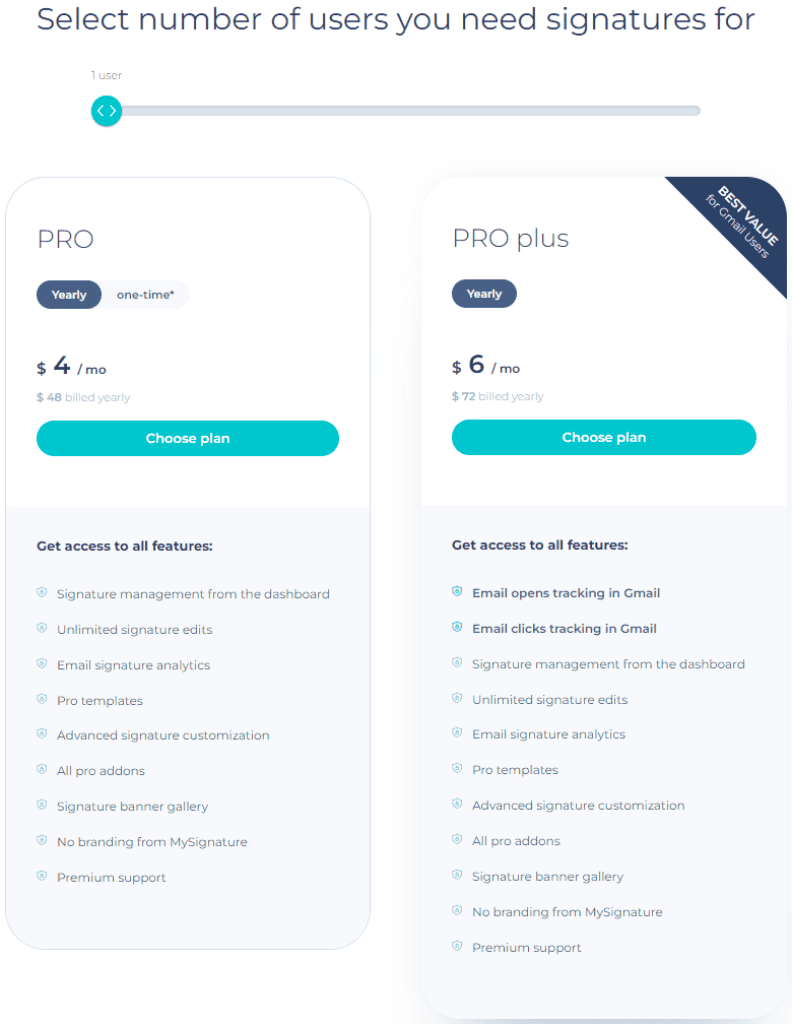 Support
Technical Support, Knowledge Base, Changelogs
Alternatives
Similar Apps
Newoldstamp is an email signature generator that helps users create personalized and professional email signatures quickly and easily. 
Exclaimer is a powerful email signature generator that allows users to create and manage stunning, professional email signatures from a single central location.
WiseStamp is a free email signature generator that enables users to quickly and easily create beautiful, professional signatures for their emails. 
Final Verdict
Is MySignature Right for You?
MySignature is an excellent email signature generator that offers a variety of features, including advanced analytics to measure ROI, logo and banner support, social media icon integration, professionally designed templates, and more.
Users can easily create beautiful, professional email signatures in minutes. The intuitive editor makes creating signatures simple and straightforward.
MySignature is a great choice for businesses looking for an email signature generator that offers advanced features and excellent customer support.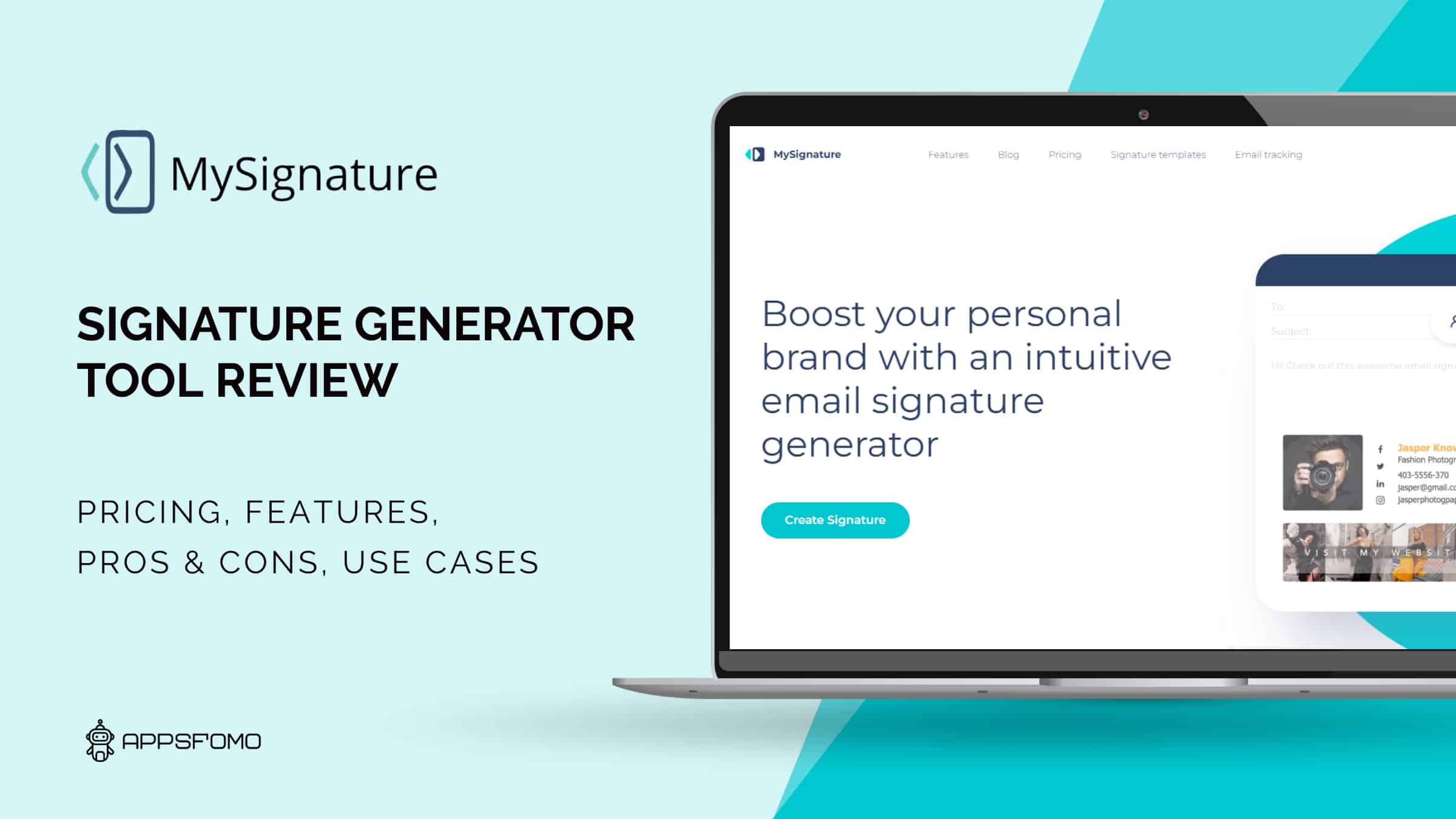 Specification:
MySignature: Create Professional Email Signatures for Free
| | |
| --- | --- |
| Review Date | May 2023 |
| Company | MySignature |
| Country | Ukraine |
| Founder/CEO | Kostiantyn Khozhay |
| Initial Release | 2017 |
| Pricing | Onetime, Quarterly, Yearly |
| Free Version | Available |
| Support type | Emails, Live Chat, Online Form |
| Integrations | Gmail, Canva, iOS Mail, Microsoft Outlook |
| Mobile app | Not Available |
| Affiliate Program | Yes |
| Marketplace | Own Site |
| Money-Back | 7 days |
| Payment Options | Credit Card, Paypal |
PROS:
Free to use
Customization options, like adding logos and social media links
Help increase brand awareness and promote professionalism
Easy to use and does not require any technical skills
Several templates are available
Integrated analysis tool
CONS:
Advanced features require a paid subscription
Some users may need to spend time customizing their signature to make it stand out
Sometimes a bit slow before the signature appears.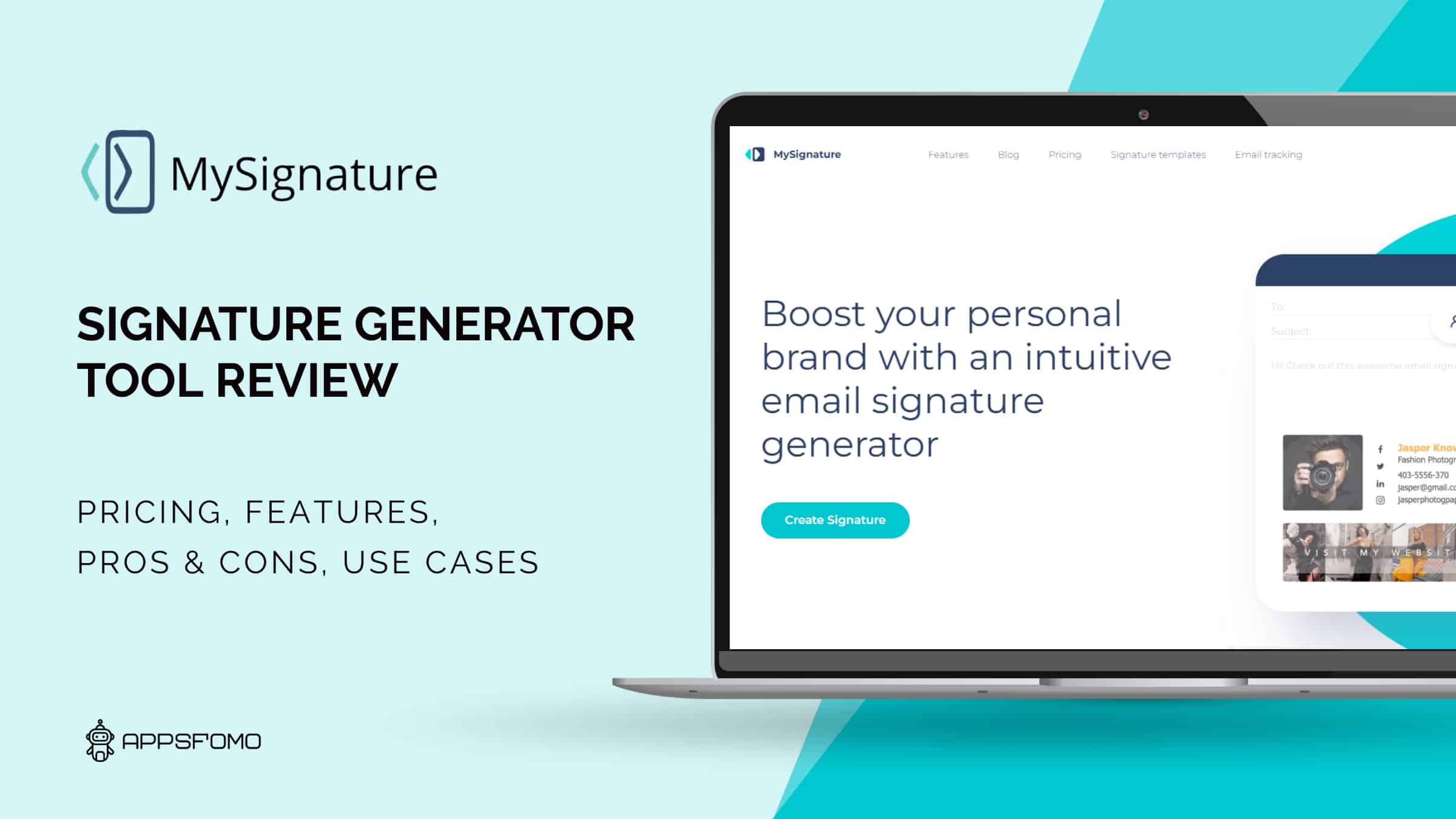 MySignature: Create Professional Email Signatures for Free