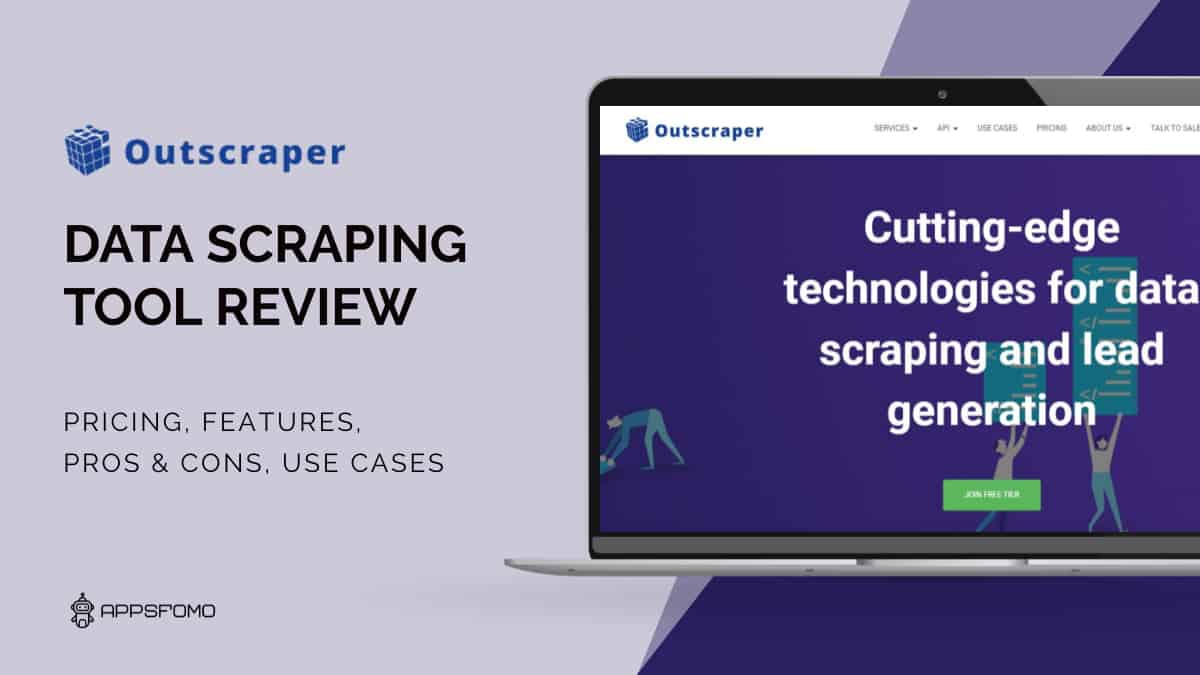 Outscraper: The Ultimate Tool For Efficient Web Scraping and Data Extraction
Add to wishlist
Added to wishlist
Removed from wishlist
0
Add to compare
Getting the most out of your data requires the right data management software. One of the most important aspects of data management is data validation. Data validation ensures that the data you're getting from various sources is reliable and accurate.
Outscraper is a data validation and data enrichment platform that helps businesses extract the most value out of their data. Outscraper's services include data cleaning, data analysis, and data preparation.
What Is Outscraper?
Overview
Outscraper is a powerful web scraping tool that helps teams access data from various sources, such as Google Maps, SERP, and Google Play Store. It is capable of accessing data from any website via its powerful technologies. With the help of a maps scraper, you can extract business contacts from google maps and save them in a file. This makes it easier to extract valuable information from maps.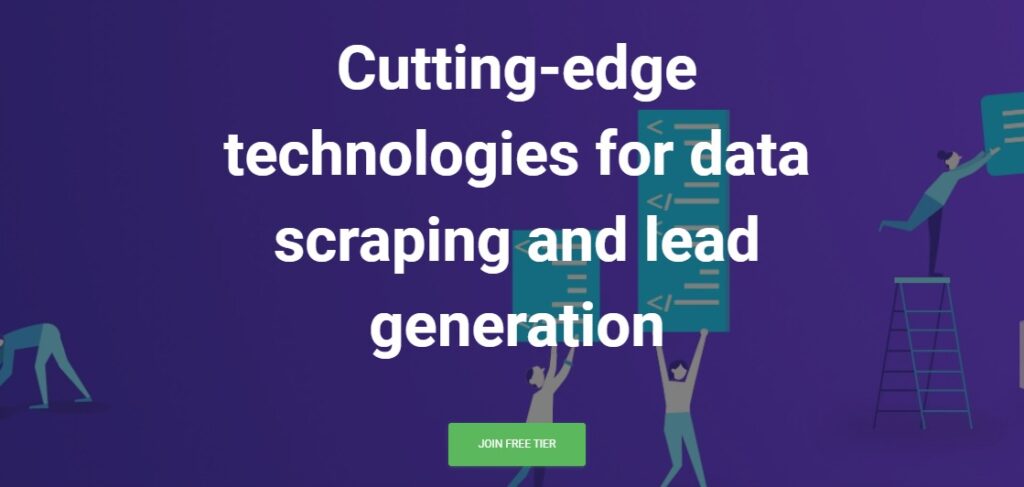 Outscraper is a reliable and user-friendly web scraping tool that can help teams access valuable public data easily and efficiently.
Company Details
Outscraper is a popular and well-established Information Technology and Software Company. It has a wide range of data sources to draw from, including public records and online databases. This means that it can validate data quickly and easily regardless of where it comes from.
The company was founded on Jul 9, 2021, and is currently in active operation. It was found by Vlad May. As per its website, Outscraper Inc. is the legal name of the company and it is a for-profit organization.
Online Presence
How Does Outscraper work?
Basic Features
Outscraper provides a variety of features that help clients get the data they need from various platforms. Some of its features include Google Maps Data Scraper, Google Search Scraper, Emails & Contacts Scraper & Validation, Phone Number Validator, Email Verifier, and Amazon Products Scraper.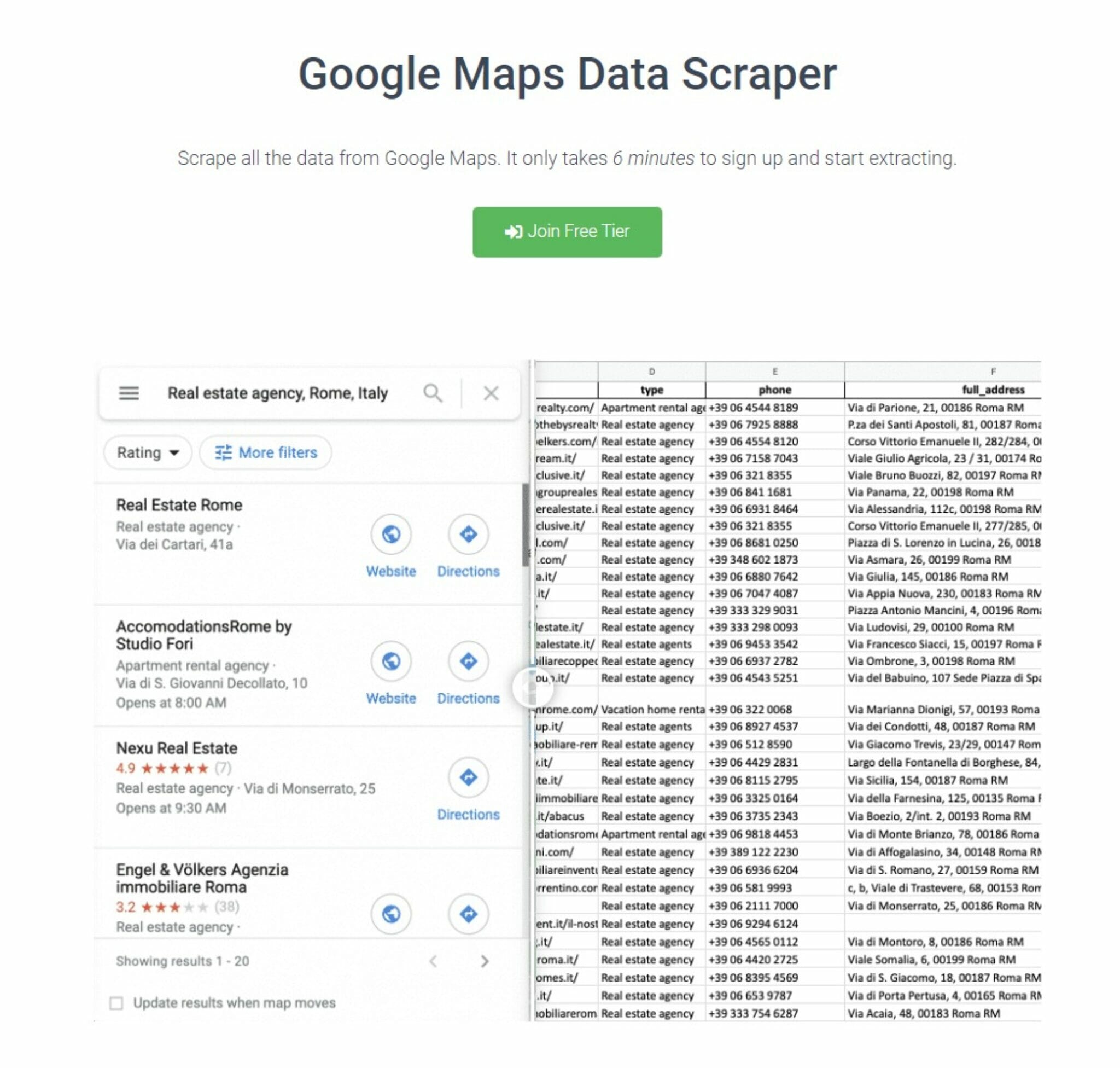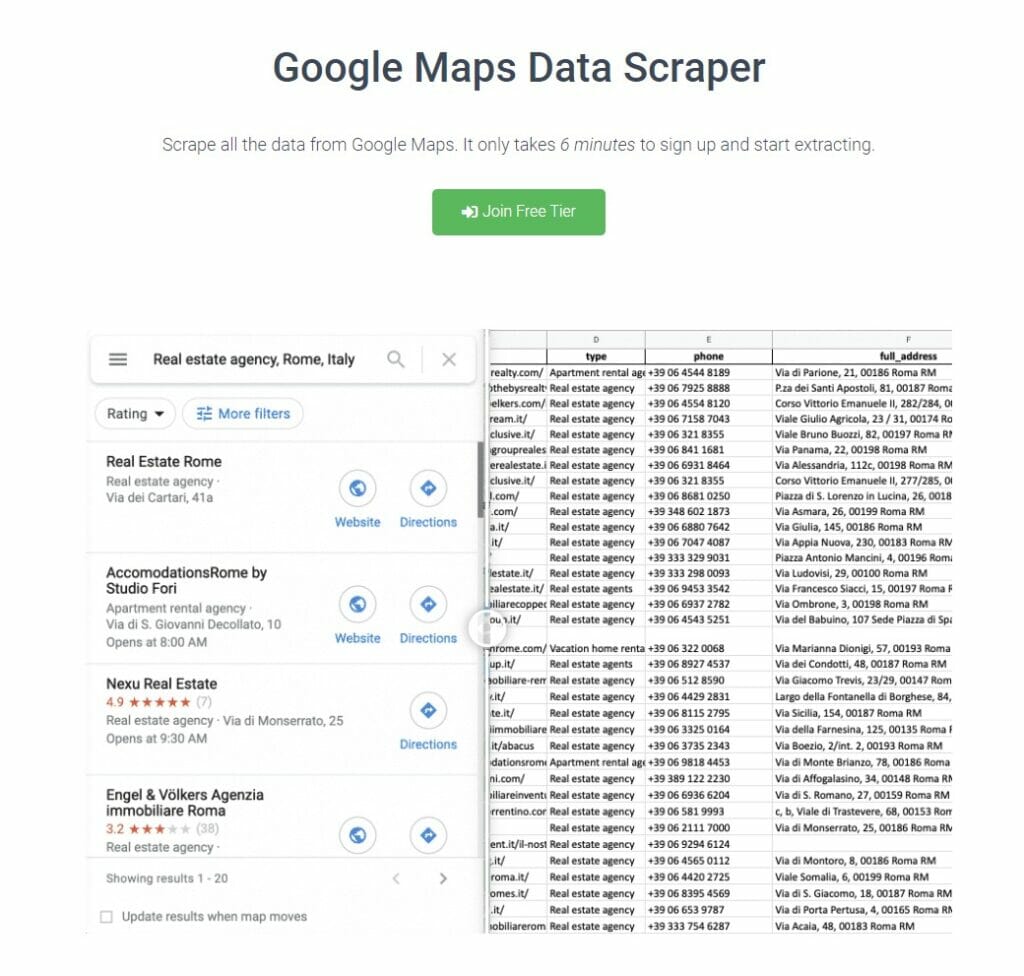 Google Maps Data Scraper
Google Maps Data Scraper allows users to extract data from maps effortlessly. This tool enables them to access data such as addresses, businesses, and points of interest. It also offers users with a wide range of mapping options, including Street View integration for extra accuracy.
Google Search Scraper
Google Search Scraper can help clients scrape data from search engines easily and quickly. This tool is especially useful for extracting information on websites that are not published openly online. It offers users powerful scraping capabilities that allow them to extract data such as text content, links, metadata, and more.
Emails & Contacts Scraper and Validation
Outscraper's Emails & Contacts Scraper can extract email addresses and social profiles from any website with just a few clicks of the mouse. This tool is especially useful for data-driven businesses that need to conduct email marketing campaigns or build email databases for lead generation purposes.
Email Verifier
Email Verifier service helps identify if email addresses are valid and genuine. By comparing data extracted from websites with data in its database, outscraper can identify if the email address is legitimate or fake. This helps businesses avoid sending out emails to fake accounts or bogus addresses, saving time and money.
What makes Outscraper stand out among other Data Scraping Tool?
Unique Features
Outscraper is a public data discovery platform that provides out-of-the-box data ingestion and analysis functionality for public data. It includes outscraper's Python library, a set of out-of-the-box public data connectors, and outscraper APIs for data processing. The API is useful for building any type of data processing application.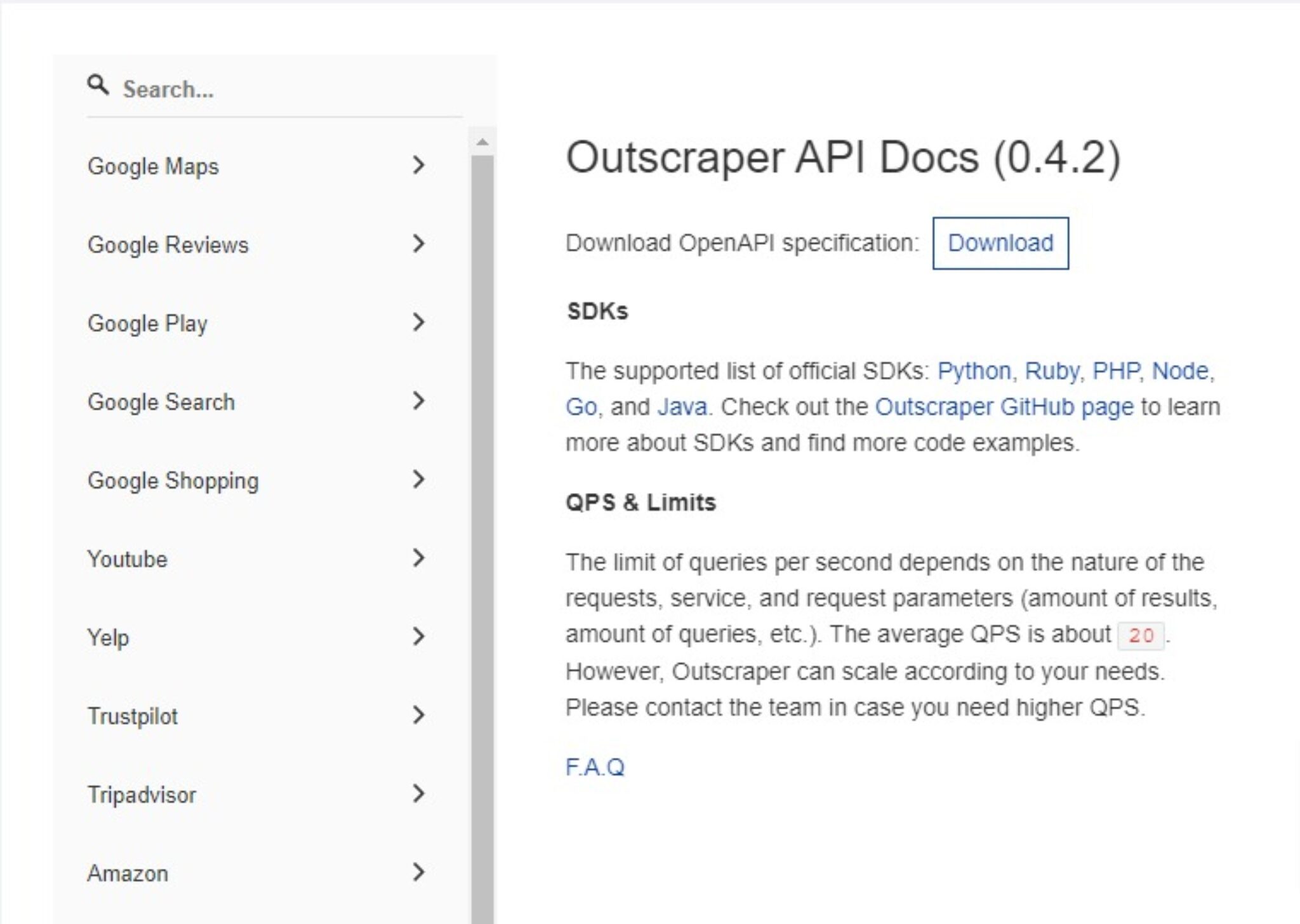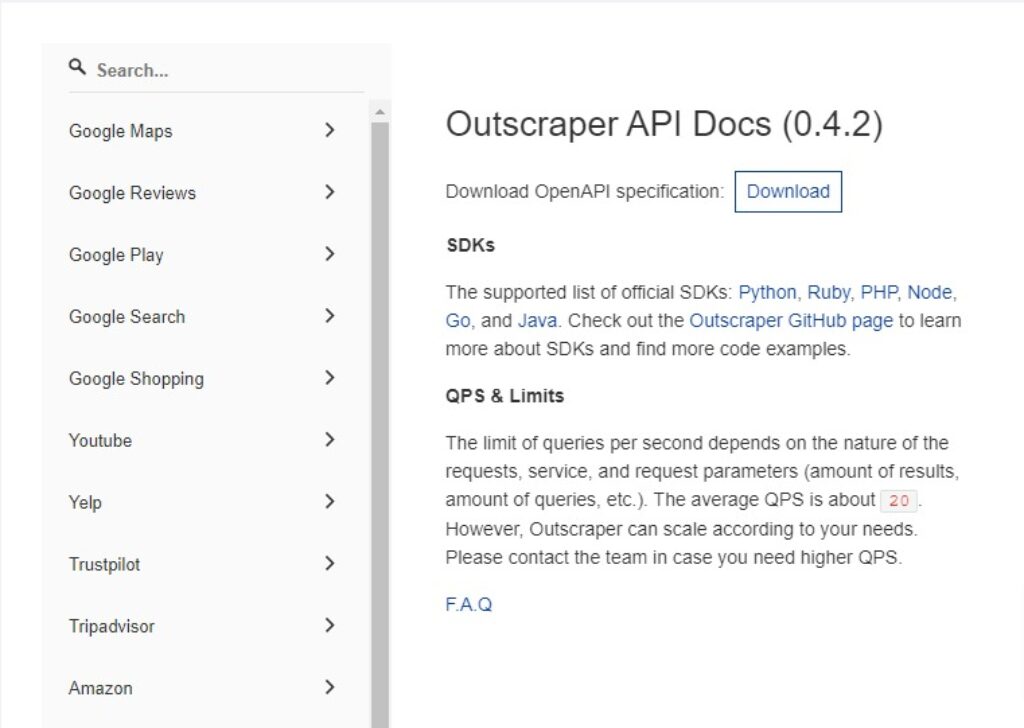 Besides these functions, Outscraper has many unique features and they are:
API Docs
Outscraper offers an API that provides access to data extracted from websites. The outscraper.api library helps you easily interact with the platform's public data connectors, as well as process and analyze the data stored in its database. You can also use the api for building any type of application using public data.
Amazon Products Scraper
Amazon Products Scraper allows you to access and extract data from Amazon. It can be used to extract product data such as reviews, prices, descriptions, and more. It also offers the option of downloading the results in a variety of formats, including JSON and CSV.
B2B Lead Generation Database
B2B lead generation requires leads to be generated from various sources, such as websites, business directories, seminars, conferences, and more. Outscraper's database management company can help facilitate lead generation for B2B lead generation programs. By allowing users to set the Async parameter to false or true, Outscraper can submit requests directly to the database without opening a new connection.
B2B Leads Extractor
Outscraper's B2B lead extractor is a unique tool that can help you capture more leads from your website. The tool captures all the email addresses that are submitted to your opt-in forms, as well as the contact information of those who submitted the form. This data can be useful when building your lead database and analyzing trends.
HomeAdvisor Scraper
HomeAdvisor Scraper allows users to quickly and efficiently access data from HomeAdvisor. This scraper enables users to extract data for specific properties or neighborhoods, without having to sift through the entire dataset. This saves time and energy, making it possible to extract data for multiple properties or neighborhoods at once.
Why Choose Outscraper?
Use Cases and Benefits
To Find New Clients for Web Design Companies
To Find Companies With Negative Reviews on Google Maps
To Track Ranking With Google SERP API
Scraping Google Maps Reviews From a Big Retailer
Create Business Directory
Pricing Plans
Monthly Pricing and Annual Pricing
Outscraper offers a variety of pricing plans for its services. With the help of these services, clients can easily access data from various online sources and extract relevant information for their use. Apart from this, Outscraper's data validation tools that allow clients to check the data they have obtained is accurate and free of errors.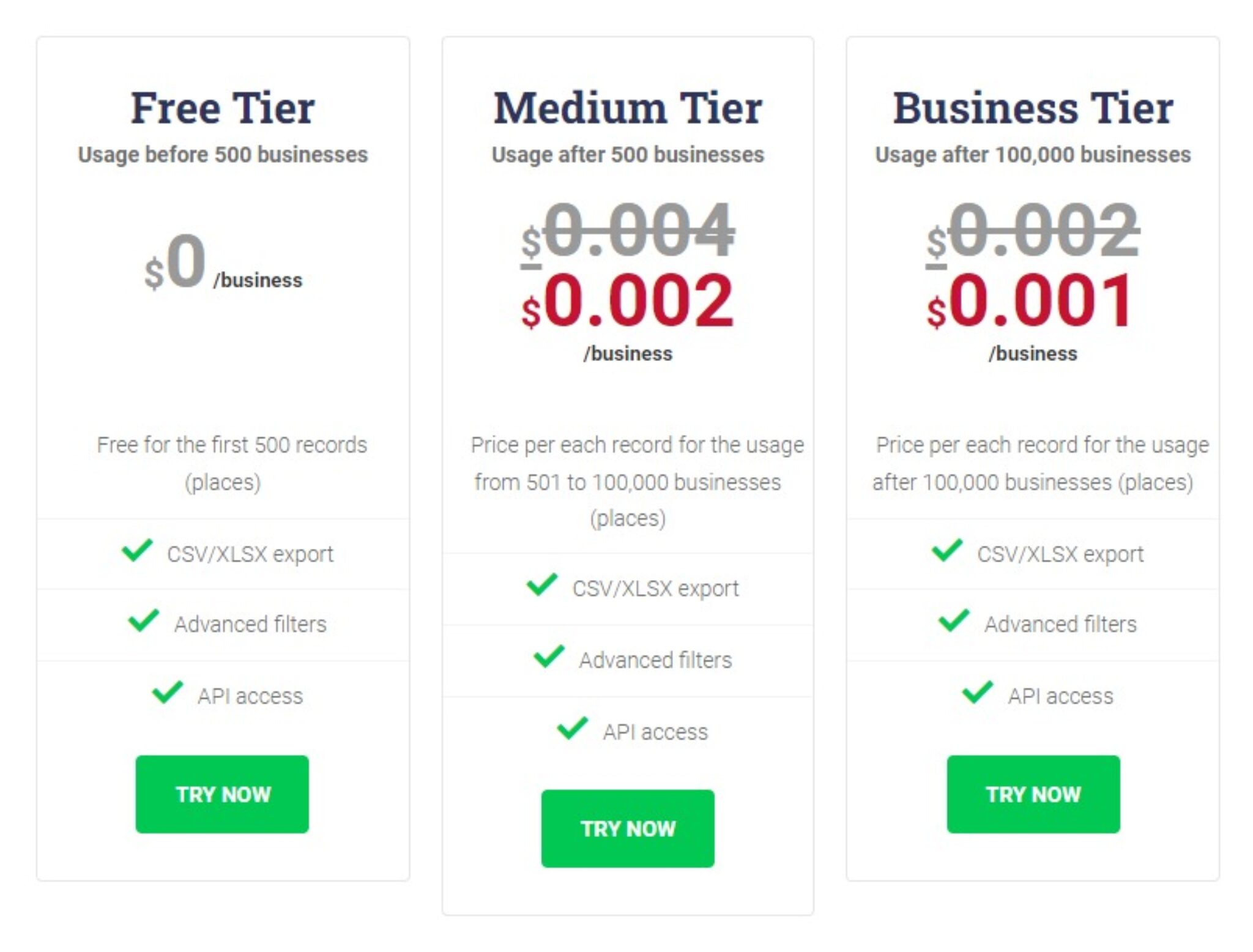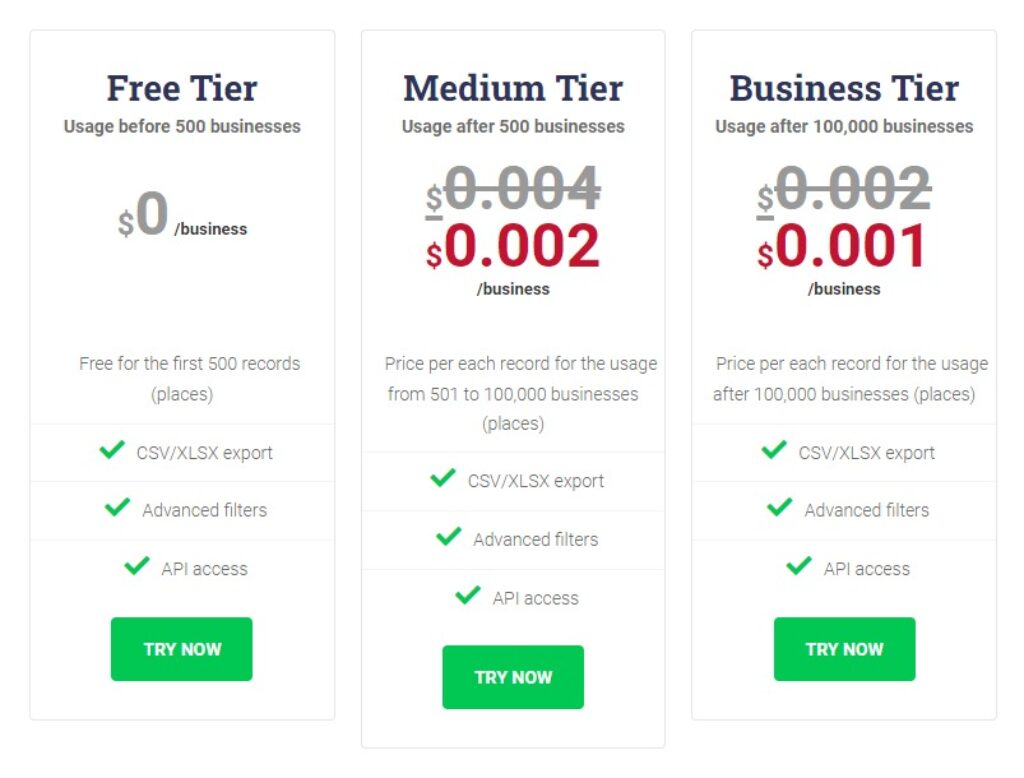 Support
Technical Support, Knowledge Base, Changelogs
Alternatives
Similar Apps
Alternative Data Scraping Tools that is similar to Outscraper include
Fivetran is a leading data lifecycle management platform that helps businesses move and transform their data into the cloud. It offers an all-in-one solution that helps organizations of different sizes, from startups to enterprises, efficiently manage their data in the cloud.
Hevo data is a cloud-based data integration platform that can integrate data from over 100 sources and load it into databases and data warehouses. It provides users with an automated data pipeline with advanced data transformation capabilities to ensure data quality.
Dataddo is a powerful data extraction and scraping tool that allows users to extract and manage data from websites easily and quickly. It offers users with powerful data extraction and scraping capabilities, making it a reliable platform for extracting and managing web data.
Final Verdict
Is Outscraper right for You?
The data you scrape is like gold. It can help you build a more comprehensive profile of your target audience and find out information that others didn't think to look for.
If you're just getting started with data scrapping, this blog should have helped you understand the basics of data scrapping and how it benefits your business.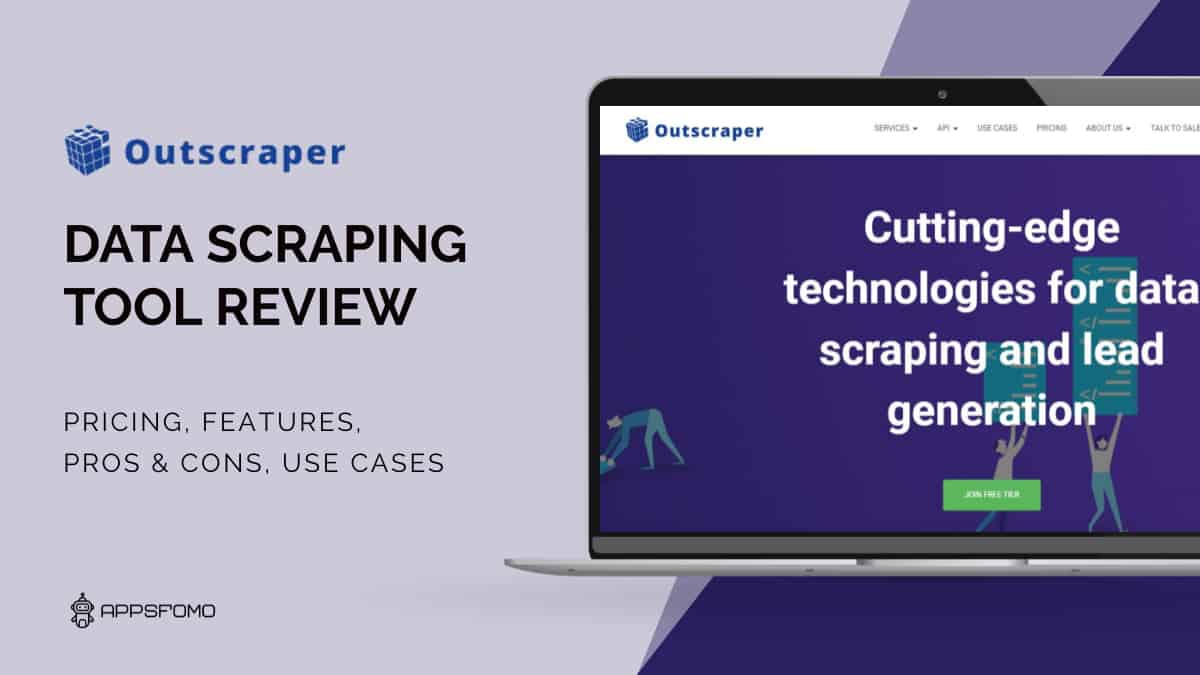 Specification:
Outscraper: The Ultimate Tool For Efficient Web Scraping and Data Extraction
| | |
| --- | --- |
| Review Date | February 2023 |
| Company | Outscraper |
| Country | USA |
| Initial Release | 2021 |
| Pricing | Pay as you Go |
| Free Version | Available |
| Lifetime Deal | Yes |
| LTD Platform | Appsumo |
| Money-Back | 3 Days |
| Support type | Live Chat, Ticketing |
| Integrations | Yes |
| Supported Device | Browser, Web Based |
| Mobile app | Not Available |
| Affiliate Program | No |
PROS:
Lets you drop duplicate results.
Easy to use API and well documented.
Can scrape both small and large queries.
CONS:
Support can be improved.
Need to define filters for search queries before starting the tasks.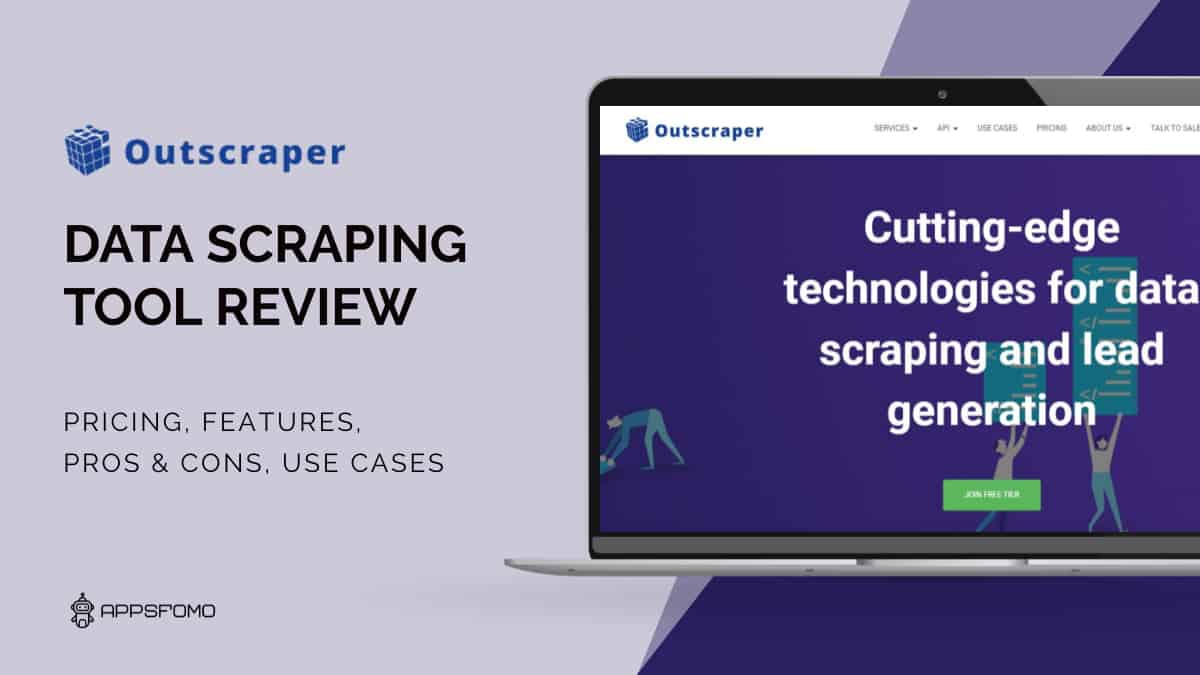 Outscraper: The Ultimate Tool For Efficient Web Scraping and Data Extraction