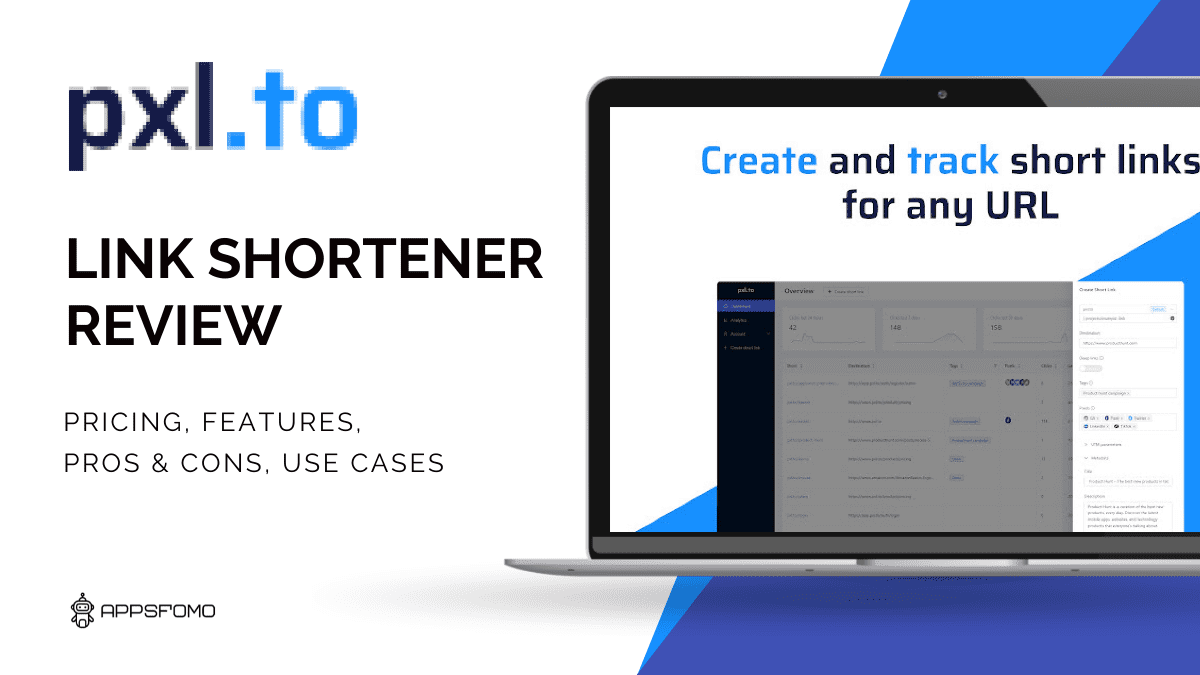 Pxl.to: The URL Shortener with No Downtime or Click limitations
Add to wishlist
Added to wishlist
Removed from wishlist
1
Add to compare
URL shortening has become an increasingly popular way to save on web link costs. pxl.to is a tool that allows you to create monitored short links and QR codes for any URL without difficulty, without having to worry about downtime or click restrictions. Transform your links into powerful marketing tools! By using pxl.to, you can avoid the hassle and restrictions of other URL shorteners, while still receiving all the benefits – like massive uptime and very low click costs.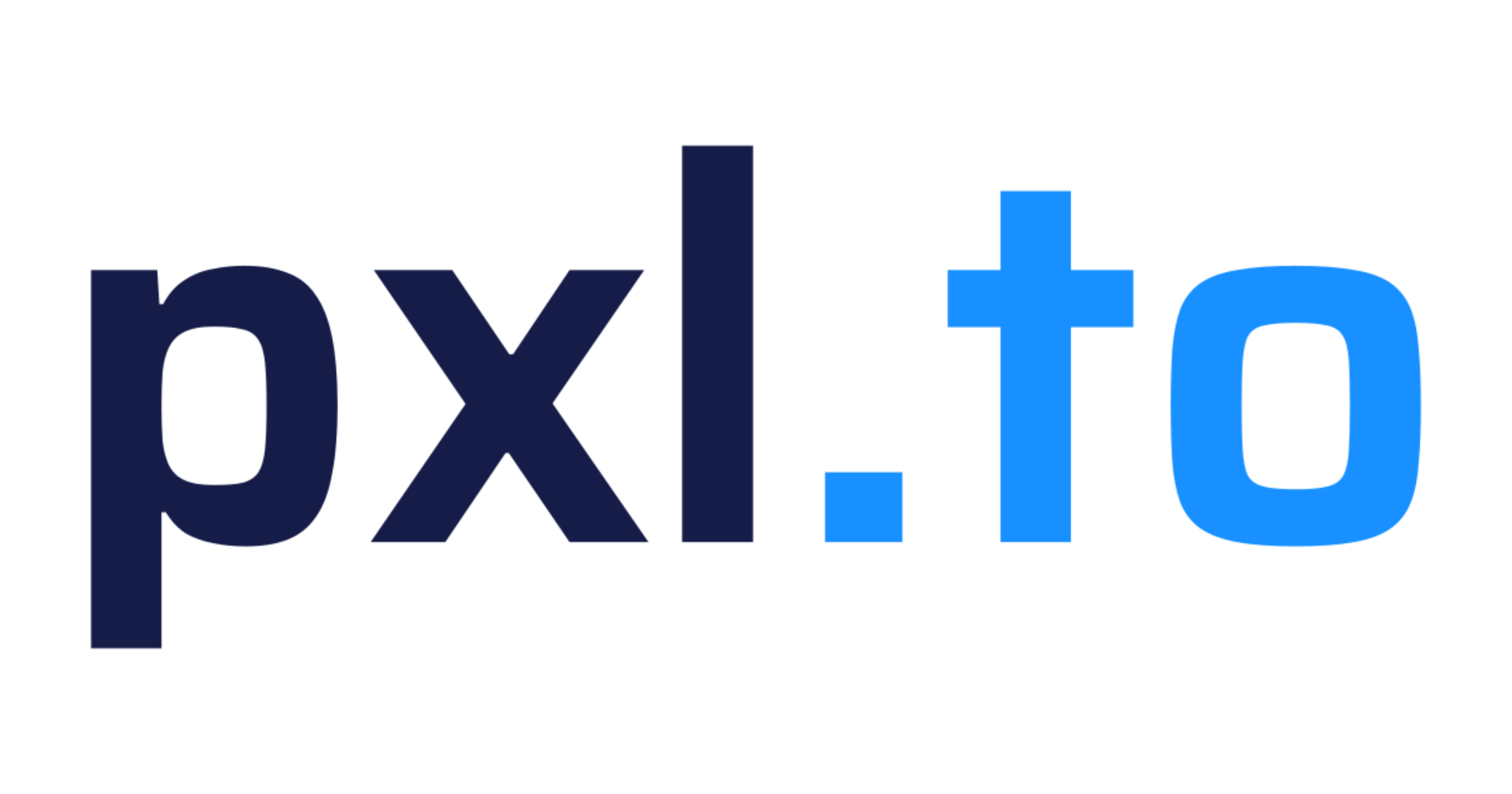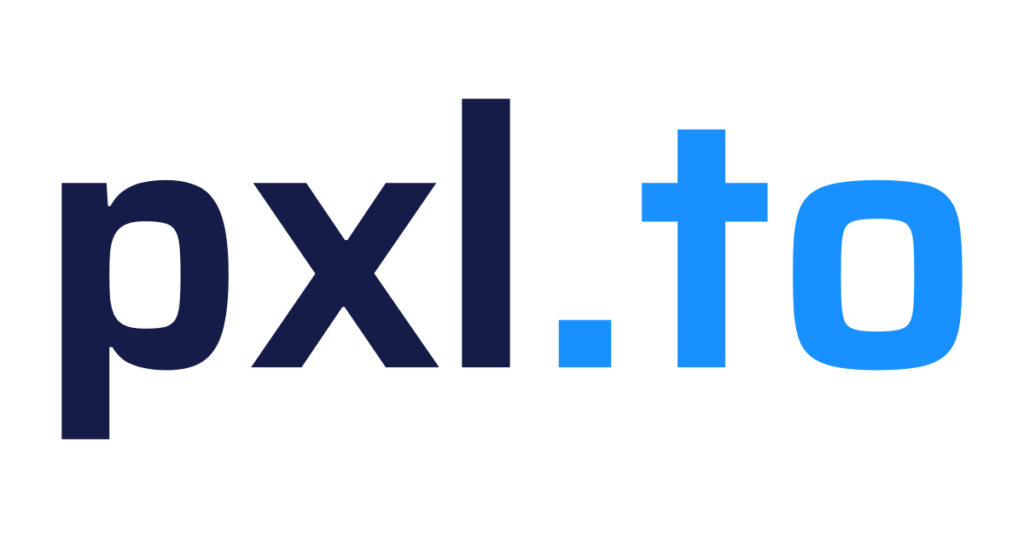 What Is pxl.to?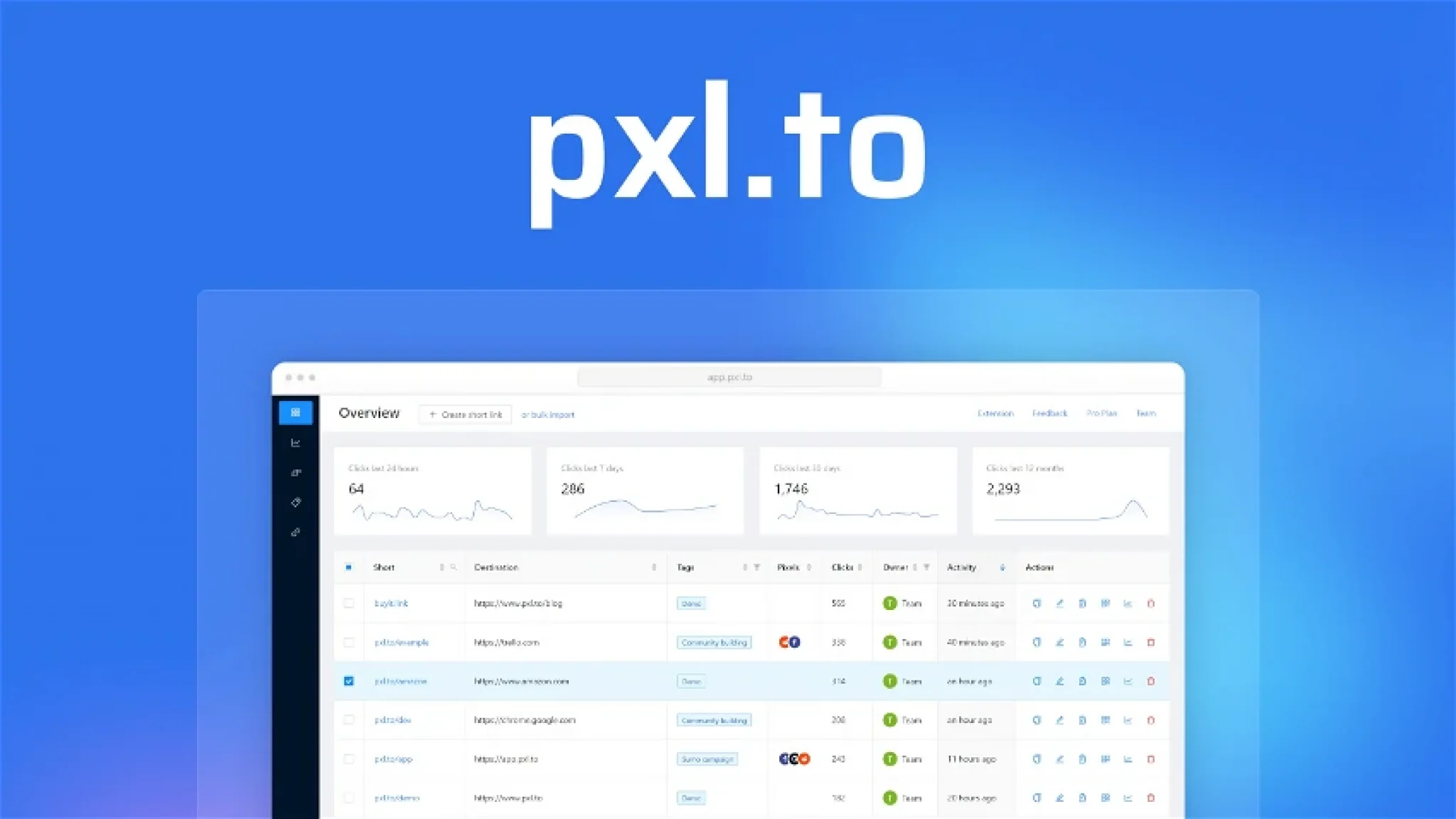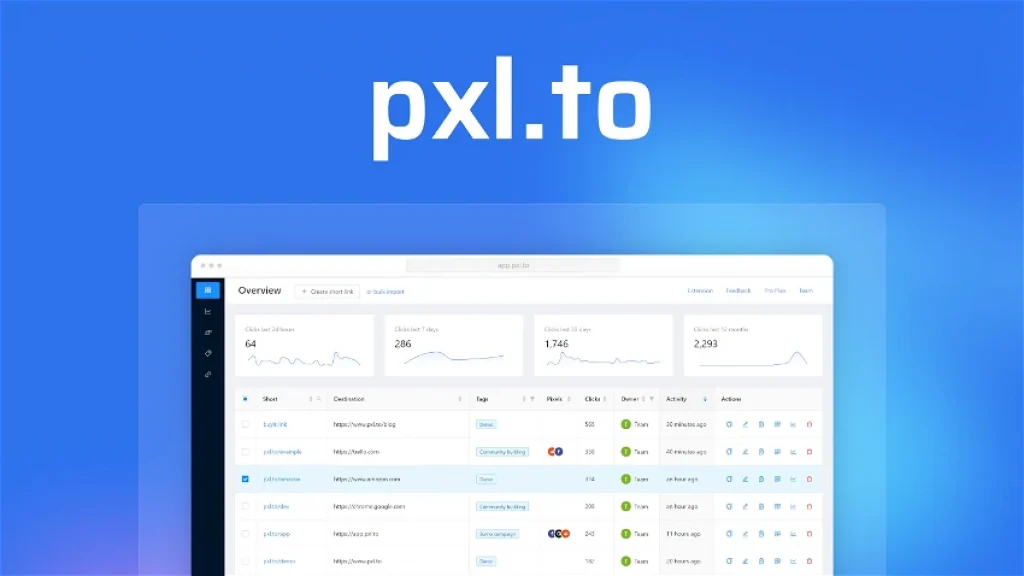 If you're like most business owners, you're constantly looking for new and innovative ways to market your company. One great way to do this is through the use of short links and QR codes. With pxl.to, you can easily create and brand short links and QR codes for any URL.
Plus, using the performance analysis feature, you can track the interactions of your audience with your content. pxl.to is a web-based tool that enables businesses of all sizes to take advantage of these powerful marketing tools.
Why Use Pxl.to?
pxl.to creates simple and powerful tools for E-commerce sellers to find, capture, and grow an engaged customer base.
You can extend your Reach with a dynamic QR code
It is More than a link shortener, It is a simple and powerful solution to create, share and track your links.
You can create and track short links using the browser extension.
You can Invite your teammates to collaborate.
pxl.to Features
Link Shortening
pxl.to link shortener can be used for sharing content on social media sites including Twitter, Facebook and Google+. Users are able to share their link easily with a single click without any registration process. The users also get the facility of creating multiple shortened links of unlimited characters length at one time as there is no limit in this regard like other popular shorteners.
This Link shortening tool that makes it simple to create new short links and see statistics of the number of shares, likes etc. Also you can get some personalization options like custom domain name or subdomain level with different colors on all your links.
Advanced Dashboard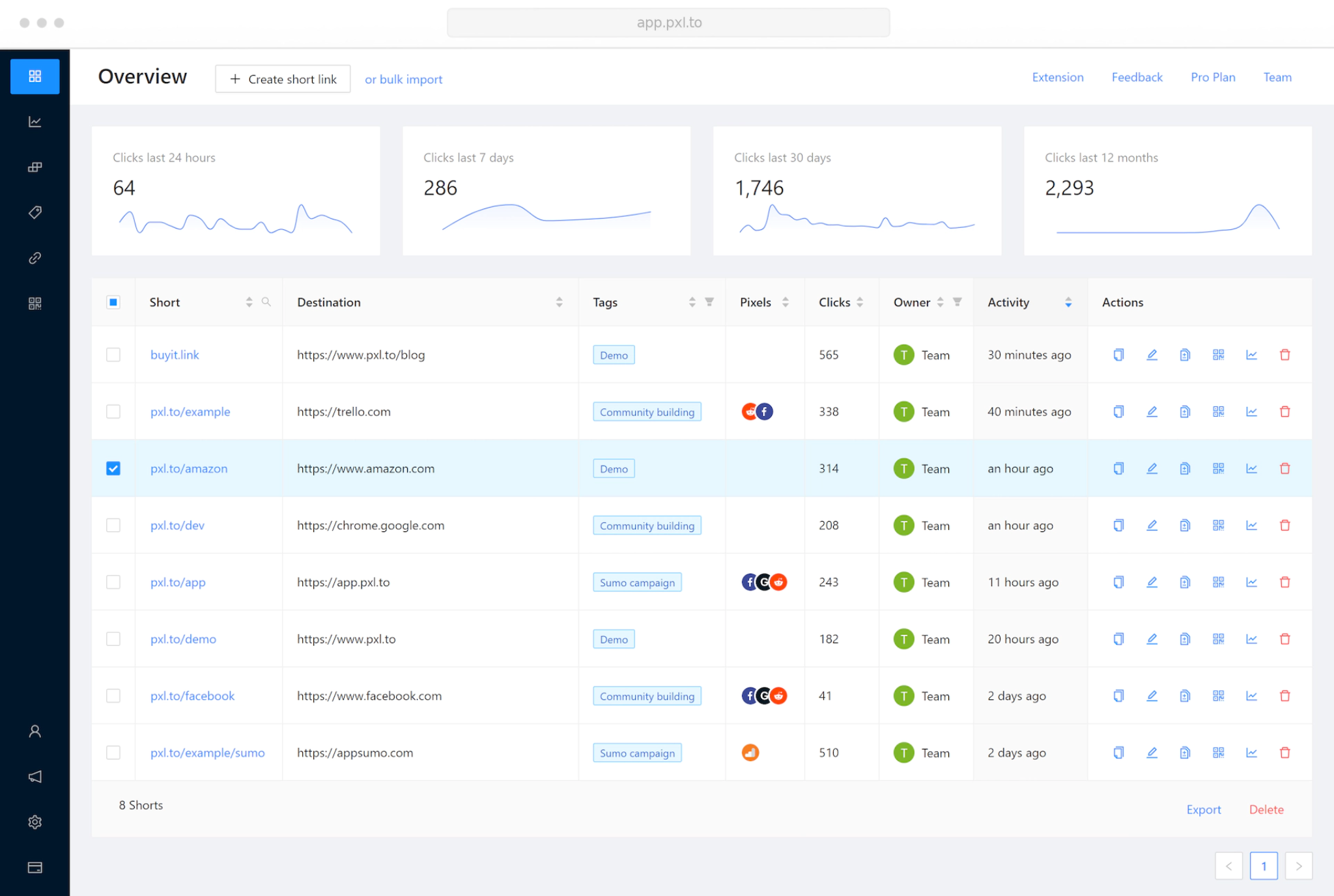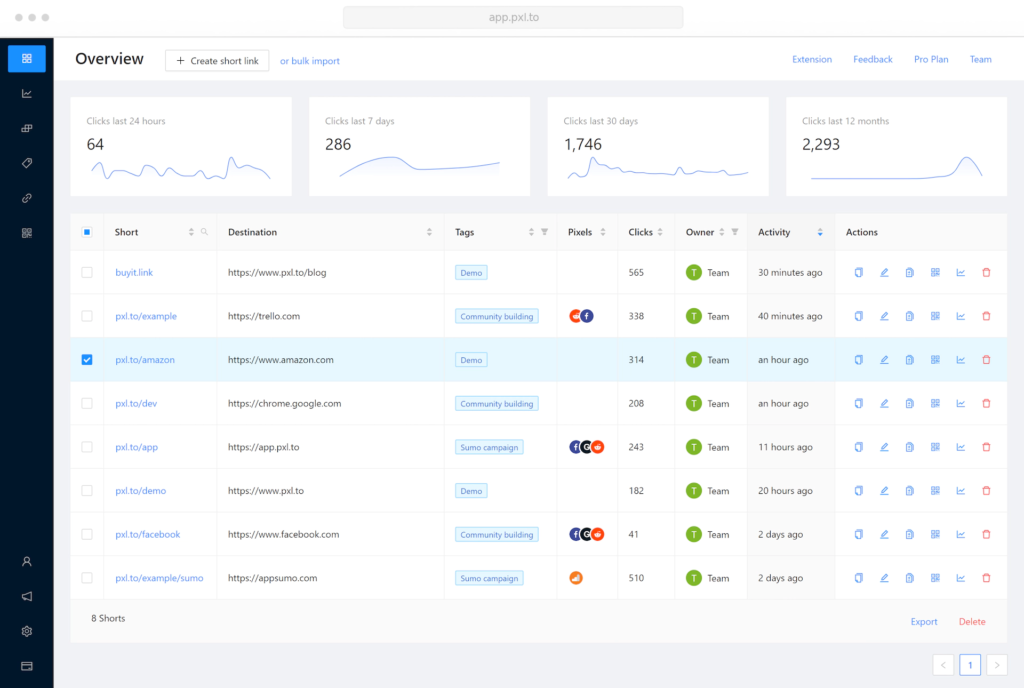 Boost your engagement by customizing the appearance of every link you share. Manage everything in one place. By personalizing each link's appearance, you may increase interaction. Create short links with your own custom domains and track clicks, visits, shares, and conversions all in one place.
Link Analytics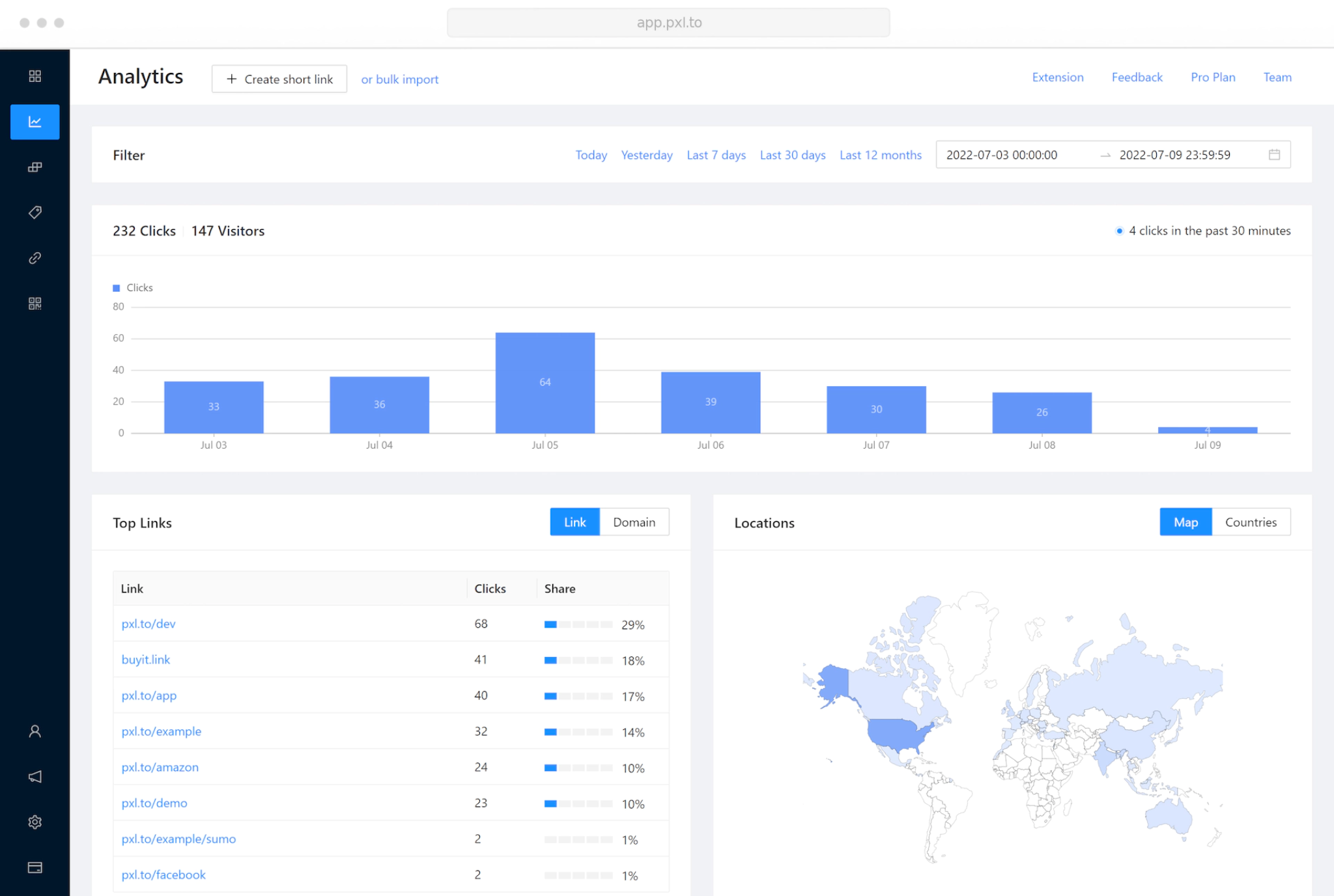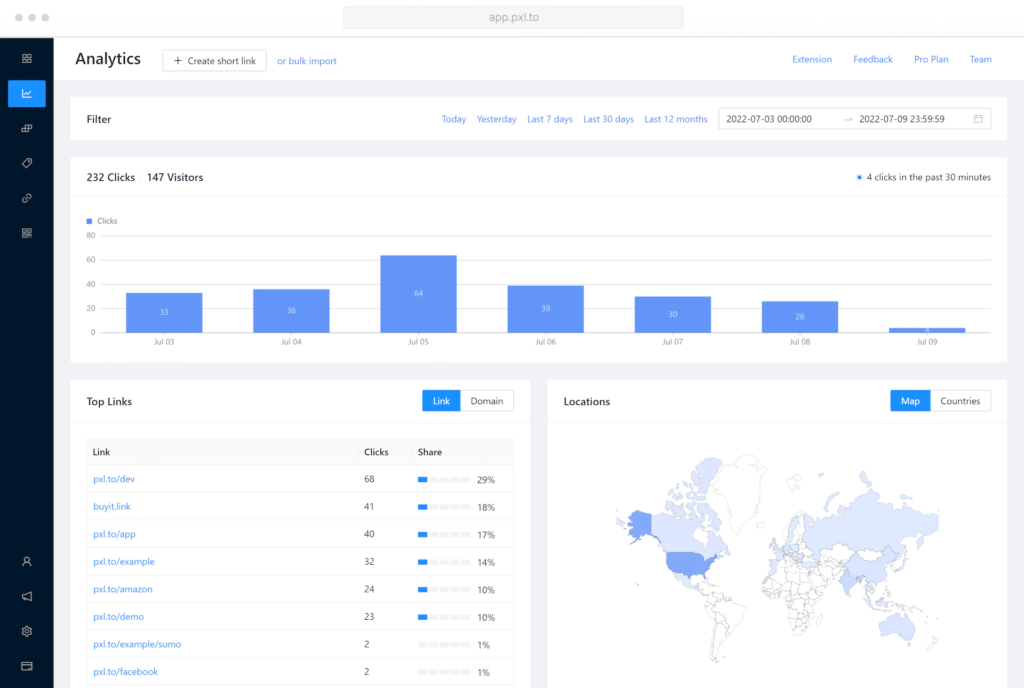 pxl.to is an online tracking tool that lets you monitor and analyze visitor behavior from a single, easy-to-use dashboard. With clicks, geographic data, and top traffic sources, you can quickly and easily manage customer journeys from a single, useful dashboard and learn what content resonates with your audience. Track clicks and scans to discover what content resonates with your audience.
Retargeting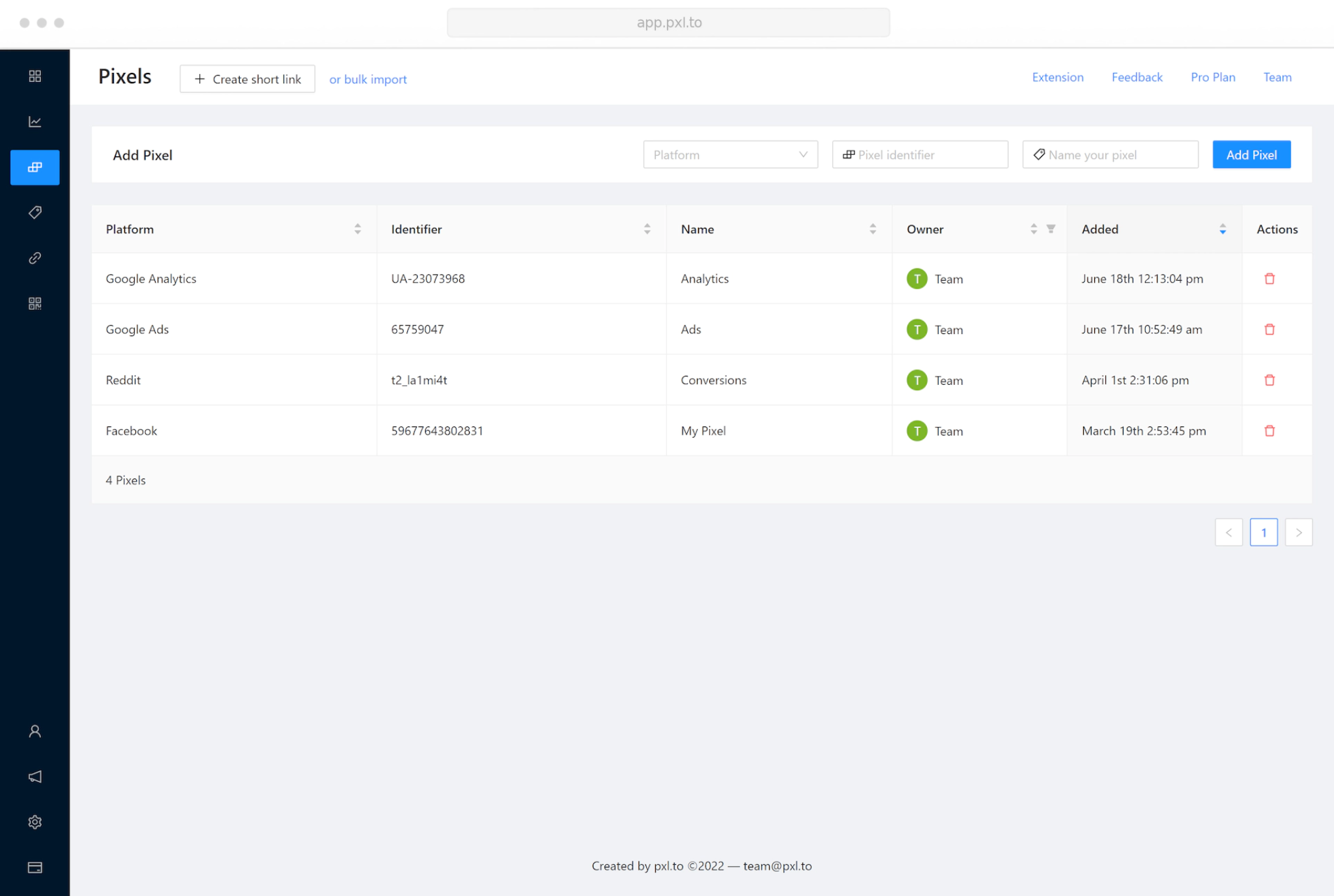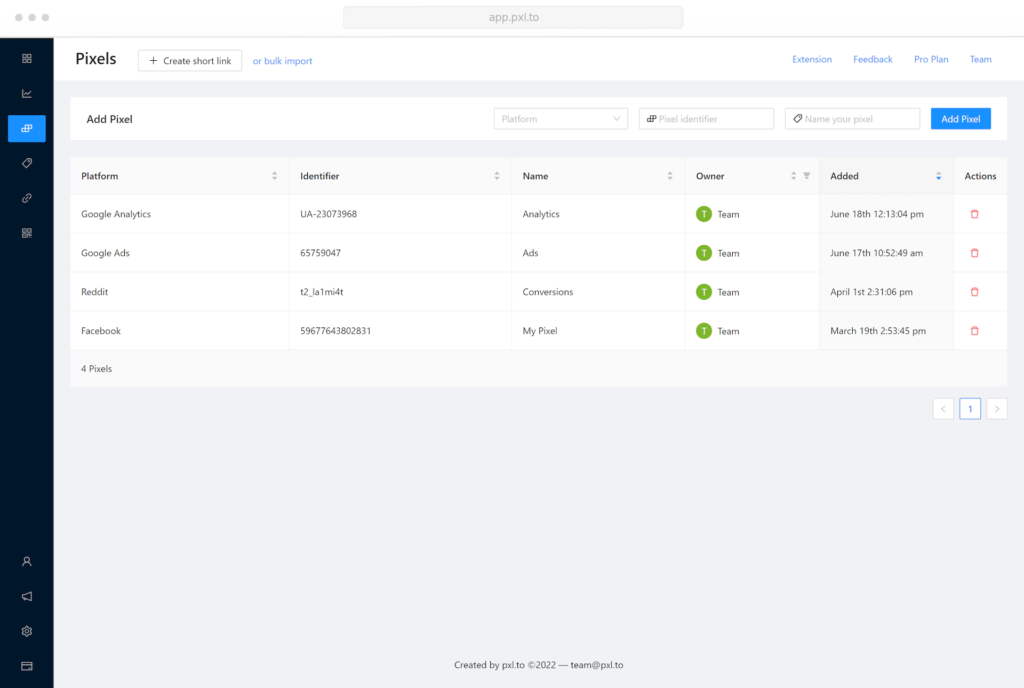 By including retargeting pixels in each link you post, you may expand your audience with each click. Supports Linkedin, Twitter, Google, and more. pxl.to captures every click on your website and retargets them through social media channels, such as Linkedin, Twitter, Google+, Facebook at no cost for you. It allows you to follow up with the people who have visited your website and can help you grow your audience by reaching more of your target audience.
Custom Domain
Building trust with your audience and generating clicks with the help of your custom domains connected to pxl.to. An SSL certificate is given to each connected domain or subdomain for additional HTTPS protection.
Pxl.to domain names are custom domain names (cdns) and custom subdomains, which enables users to create their own custom websites easily and quickly. pxl.to provides full support for SSL certificates on most domains created through the services provided by them, allowing users to use secure HTTPS connections with the purchased domain name directly from any device they have such as mobile devices or personal computers without needing any plugins or browsers installed that may limit access.
QR Code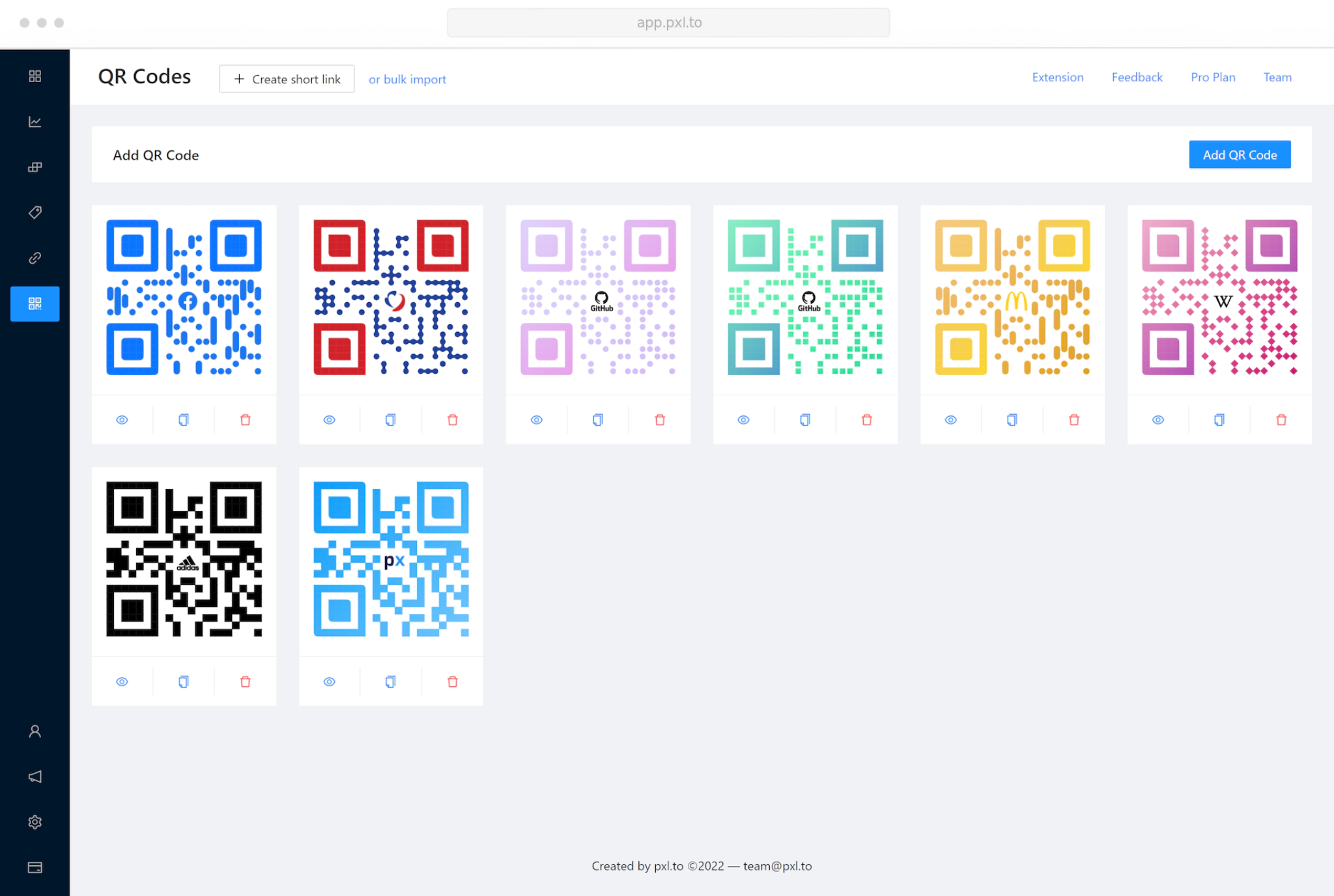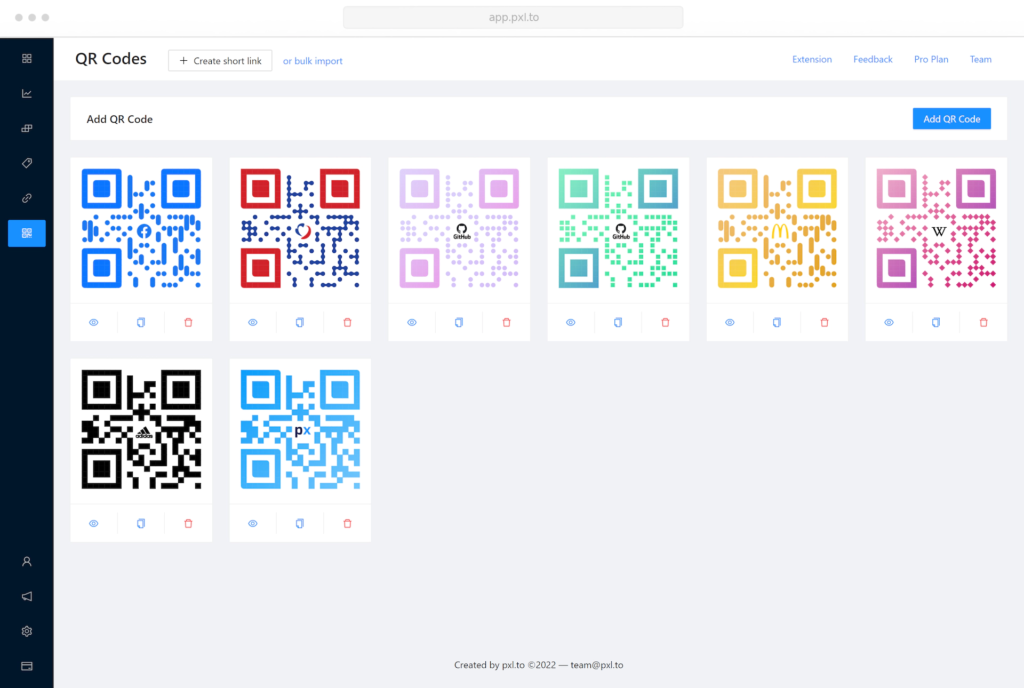 Create and Customize Dynamic QR codes that matches your brand. Reach your audience outside of Digital world, Update the destination anytime without re-printing or re-sharing.
Chrome Extension
This chrome extension is beneficial for making links short and long. It's an exclusive chrome extension that helps to shorten your links with a click on the button or keyboard. A free chrome extension by pxl.to saves time in adding a link and works best if you're spending more than 10 seconds (typical) to add it in any web page of yours, social media account etc then this one can be helpful for you.
Creating Short links and QR codes is as easy as clicking pxl.to extension icon. You can either right click at any link to shorten that URL and save it your clipboard.
pxl.to Support
As support medium they offer email.
Respond within a few hours.
They have excellent Documentation.
Why Use pxl.to?
Save time, money and energy.
Improves your SEO results.
Helps to grow traffic and boost sales.
Unlimited links
Unlimited tracked clicks/month
Auto-generated SSL certificates
Unparalleled uptime, Unlimited clicks, and low latency links.
Easily track customer journeys
Drive clicks and optimize every digital initiative.
Pricing Plans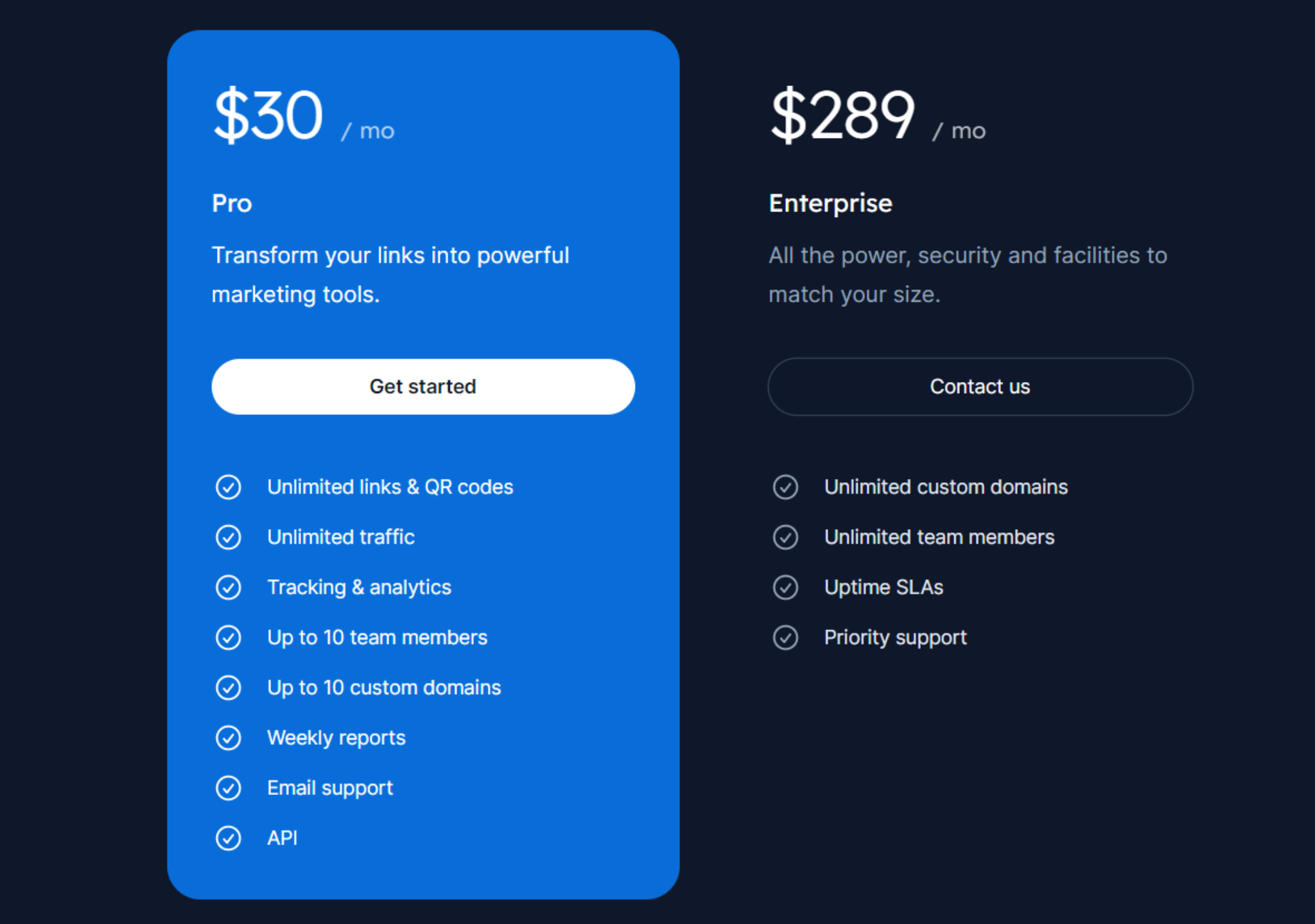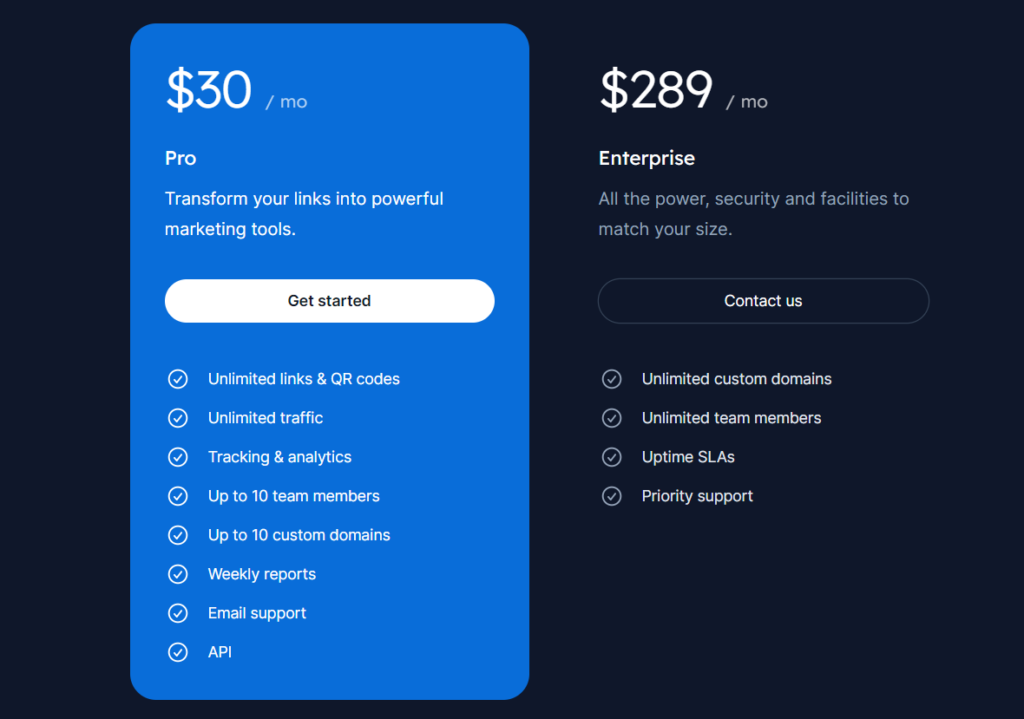 Alternatives to pxl.to
Bitly is an all-in-one link management platform for shortening links, creating QR Codes, and, now, Link-in-Bio!
Bitly helps individuals, companies, and organizations personalize, share, and monitor their content links by capturing data and metrics with every click using a link management solution.
BL.INK creates a framework to Track, Monitor for Precision, and Analyze Value and Performance by establishing an atmosphere for managing every touch. It has enterprise-grade security and integrates with other tools to support multiple users.
Rebrandly is the easiest way to create, share and manage branded links. We offer companies and individuals the possibility to brand and shorten the links they share using a specific domain name of their choosing.
Social Media Presence
Twitter pxl.to (@pxl_to) / Twitter
Is pxl.to right for You ?
If you're looking for a fast, reliable and affordable way to link your website to other online resources, then you need to check out pxl.to! This link shortener provides a simple and easy way to get your links out there, without any fuss. Plus, it's backed by a team of experienced professionals who are always on hand to help you out. If you're looking for an affordable and reliable link shortner, then look no further than pxl.to!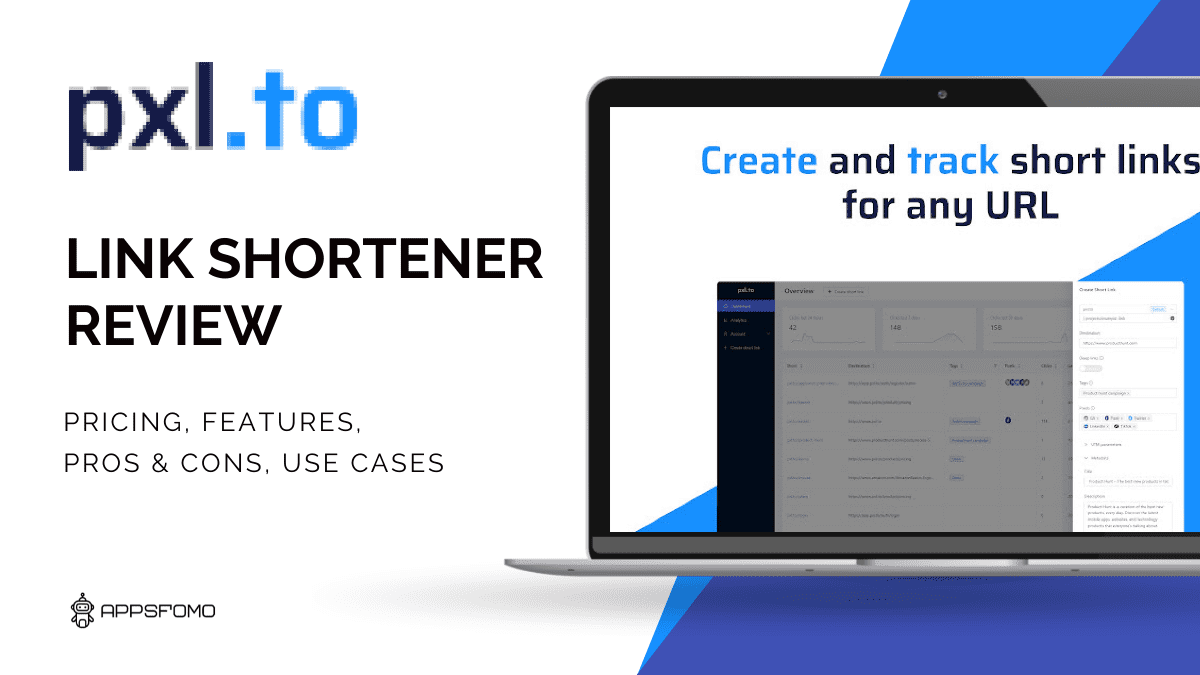 Specification:
Pxl.to: The URL Shortener with No Downtime or Click limitations
| | |
| --- | --- |
| Review Date | Dec-22 |
| Company | pxl.to |
| Country | USA |
| Initial Release | 2022 |
| Pricing | Montlhy |
| Free Version | Free Trial |
| Lifetime Deal | Yes |
| LTD Platform | Appsumo |
| Money-Back | N/A |
| Appsfomo Rating | 6 |
| Support type | Email |
| Integrations | Facebook pixel, Google Adwords, Google Analytics, Linkedin |
| Supported Device | Web Based |
| Mobile app | Not Available |
| Affiliate Program | Yes |
PROS:
User friendly
Custom domain and Analytics
Gives accurate analytics
Great and reliable tool
Bulk import and API access.
CONS:
Don't have any integration features
Sometimes hard to sort all the links.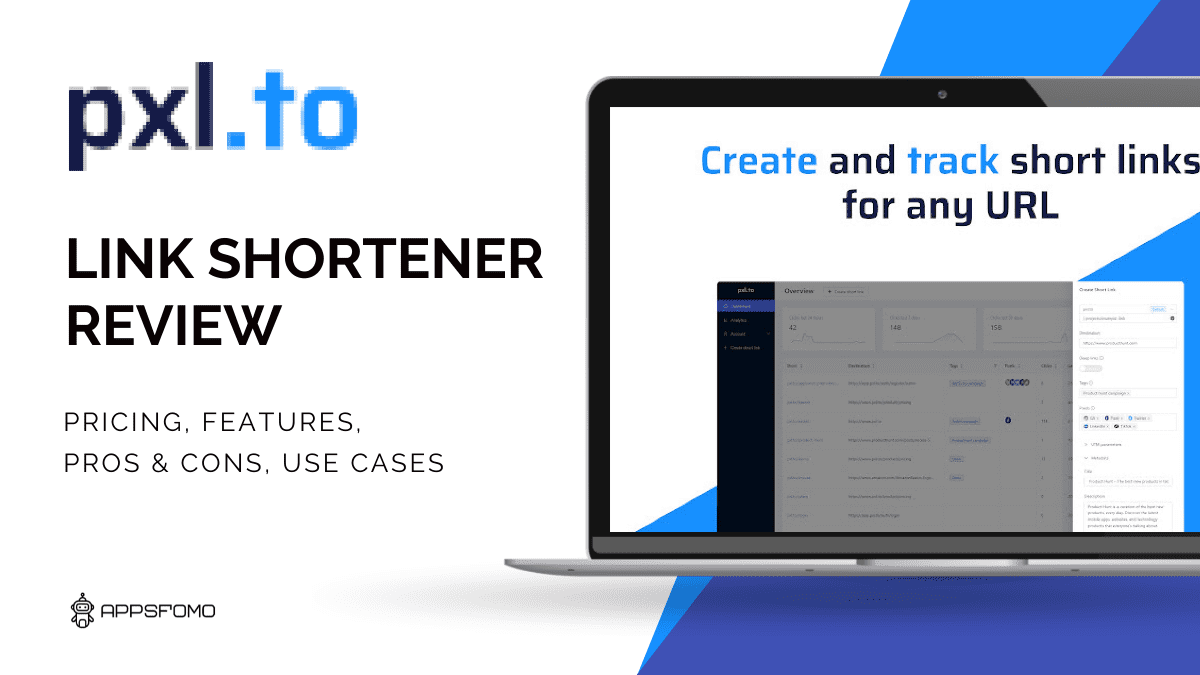 Pxl.to: The URL Shortener with No Downtime or Click limitations