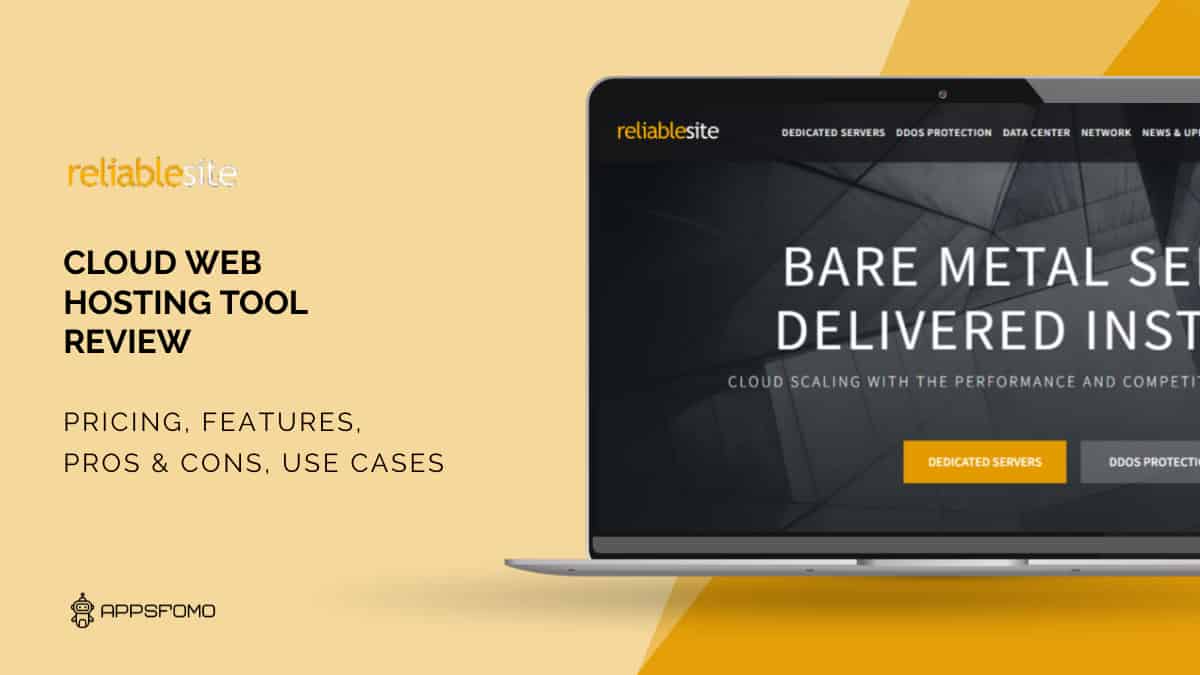 Reliable Site: Instant Activation Dedicated and Bare Metal Servers in USA
Add to wishlist
Added to wishlist
Removed from wishlist
0
Add to compare
Are you looking for a reliable site that offers instant activation of dedicated and bare metal servers in the USA? Look no further than Reliablesite. This post will give you an in-depth understanding of everything that you need to know about this platform. We will cover the basics of what Reliablesite is, its company details, and some alternative/competitor software. We'll also dive into the features it offers, including rapid deployment or custom dedicated servers, DDos protection, data centers, and networks.
In addition to these standard features, we will discuss some unique features such as the affiliate program, game servers, DDos forecast, and cheap dedicated servers. Lastly, we will provide pricing information and pros and cons of using Reliablesite along with use cases where it can be beneficial.
What Is Reliablesite?
Overview
Reliablesite is a web hosting company that is dedicated to providing the best service possible for their clients. They specialize in dedicated and bare metal servers and offer instant activation for their services, allowing customers to quickly get up and running. The company provides 24/7 customer support to ensure that all queries and issues are addressed promptly.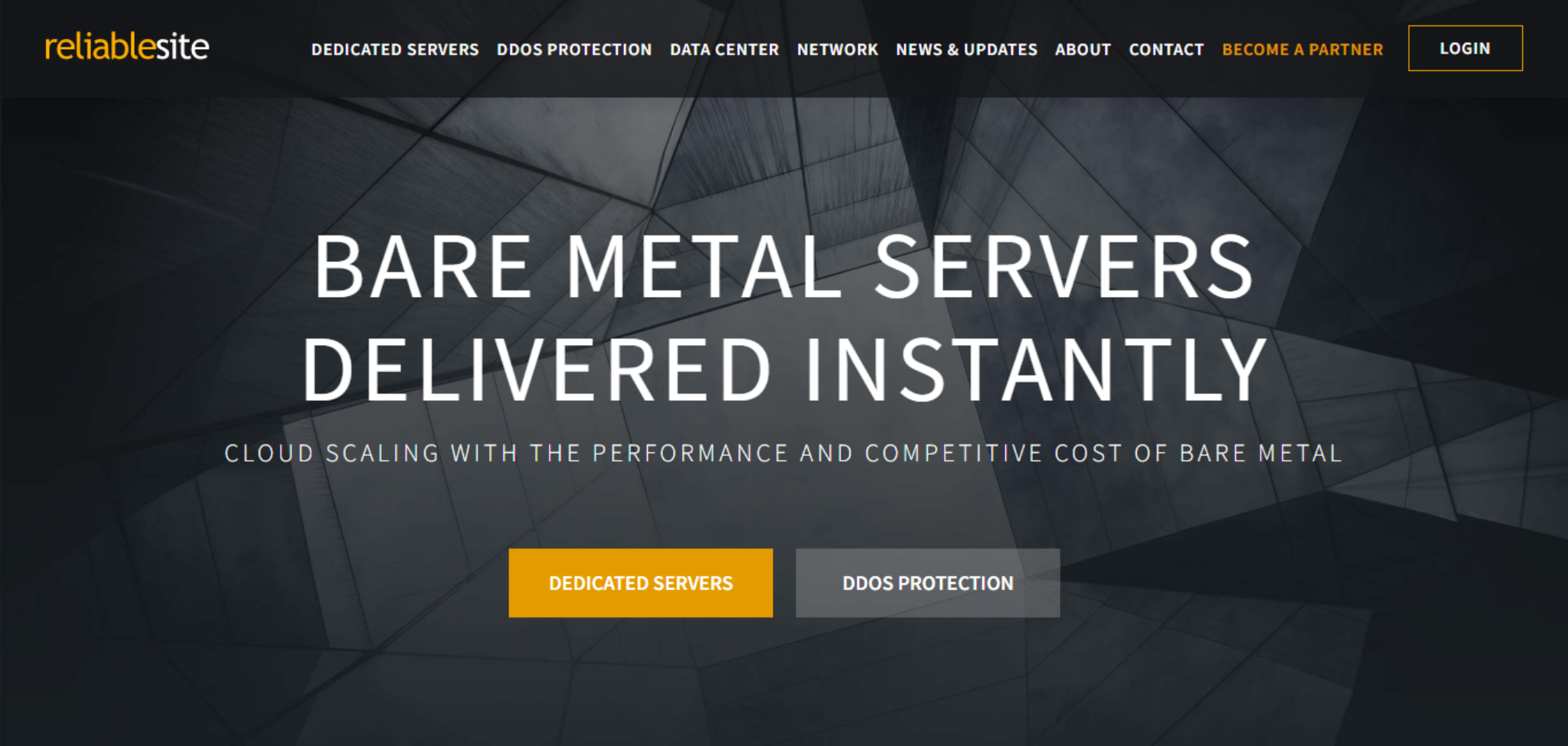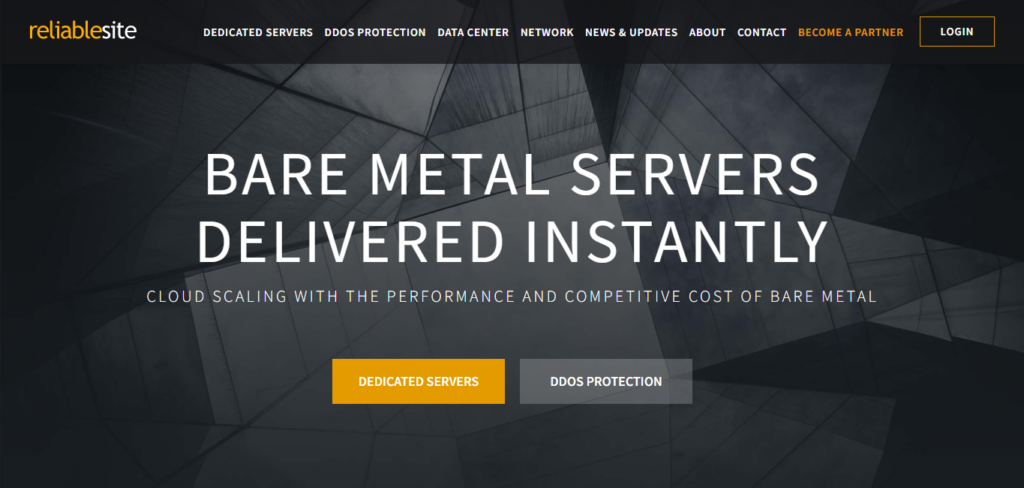 Reliablesite offers a variety of customizable server configurations to meet specific needs. They understand that every business has unique requirements, which is why they provide tailor-made solutions. The company also prioritizes security, with features such as DDoS protection and regular security audits. This ensures that your data is secure and protected from unauthorized access or theft.
Company Details
Reliablesite has come a long way since its inception in 2006. It was founded by Radic Davydov with the vision of providing top-notch web hosting solutions to businesses of all sizes. The company has grown tremendously since then and now serves clients from all over the world.
Reliablesite's success can be attributed to its strong commitment to customer satisfaction. Their 24/7 customer support team is always available to address any issues or queries that clients may have. Additionally, their focus on security ensures that clients' data remains safe and secure at all times.
Online Presence
Reliablesite Core Features
Basic Features
Our dedicated and bare metal servers offer instant activation, so you can get your server up and running in no time. Choose from our flexible configurations to meet the specific needs of your business. Our high-performance hardware ensures fast processing speeds, while our reliable servers and network infrastructure guarantee minimal downtime.
Rapid Deploy or Custom Dedicated Servers


Reliable Site offers a range of product features that can meet the specific needs of their customers. Customers can choose between pre-configured Rapid Deploy servers or customize their own dedicated server to meet their specific requirements. Rapid Deploy servers are ready for use in just a few minutes, making them a great option for those who need a server up and running quickly. Custom servers may take longer to set up, but they offer greater flexibility in terms of hardware options, including different processors, RAM, and storage capacities.
DDos Protection
DDoS protection is a critical feature to consider. DDoS attacks can cause significant downtime and damage to your website or online business, so it's essential to have measures in place to prevent them.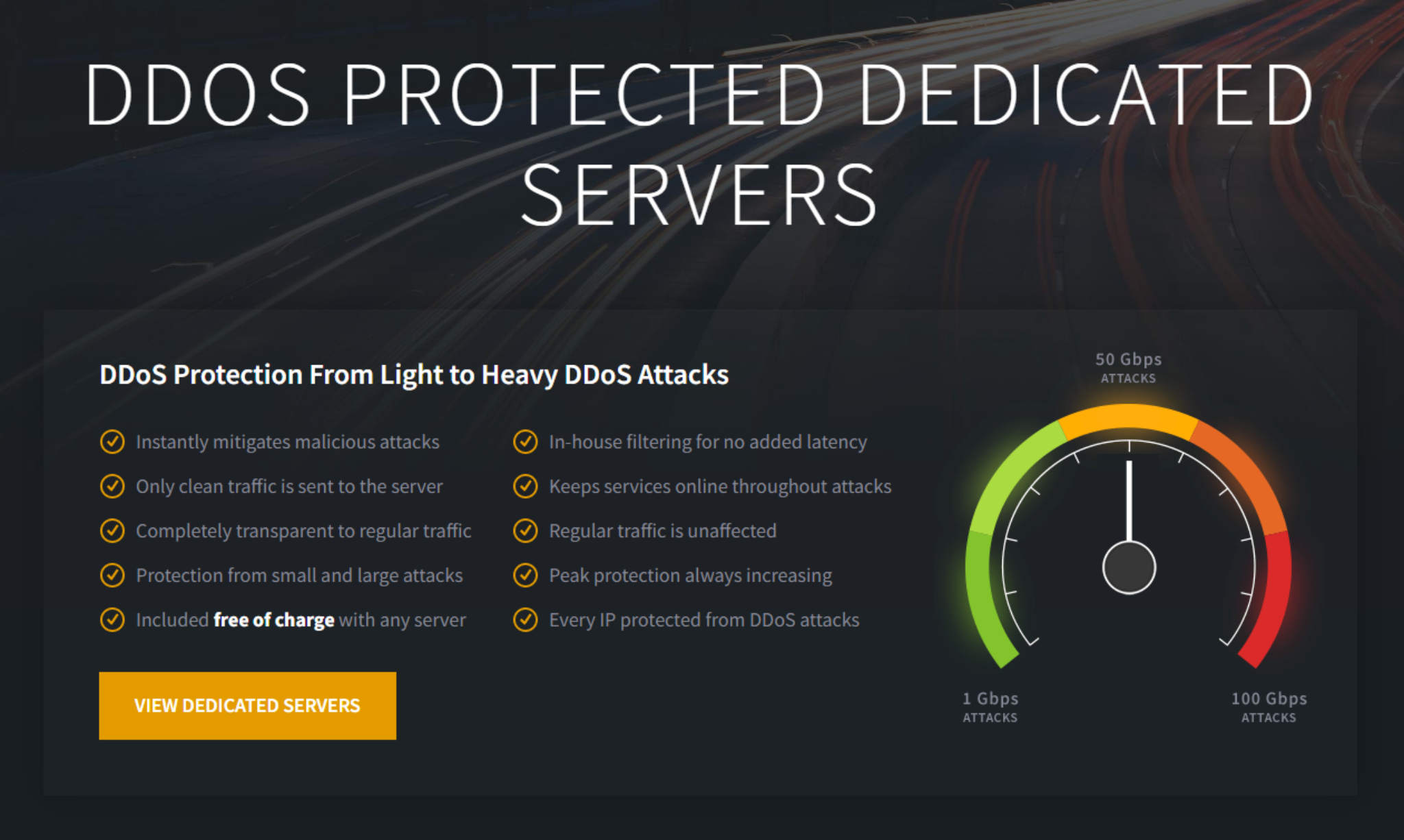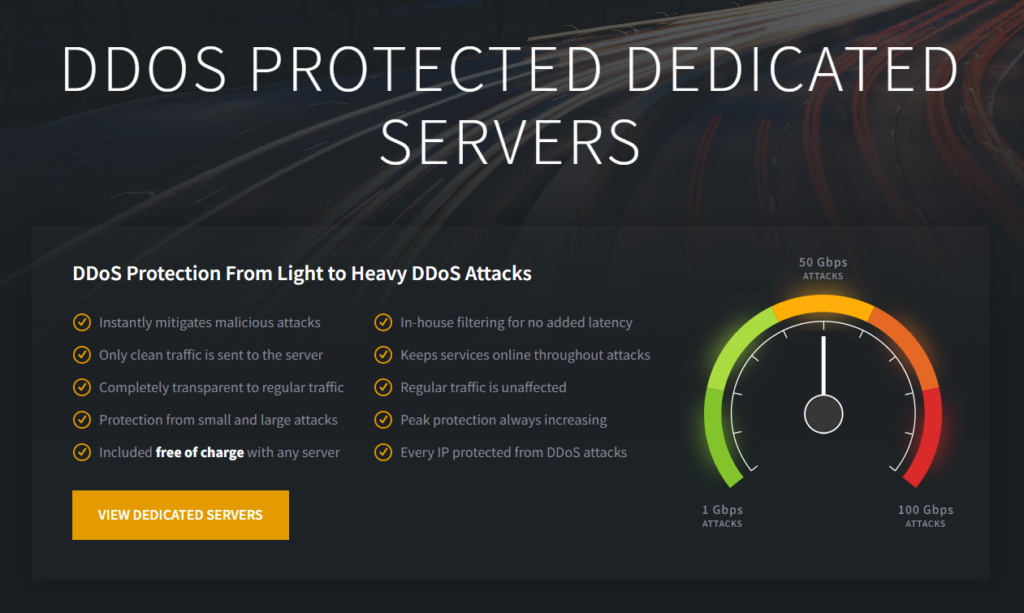 The best servers come with built-in DDoS protection that can detect and mitigate attacks in real-time, ensuring that your website stays online and protected at all times. Before choosing a web host, make sure that the pricing plan includes DDoS protection to ensure that you are getting the best value for your investment.
Data Centers
One of the key features of the dedicated and bare metal servers offered by this reliable site is that they are hosted in top-tier data centers located throughout the United States. These data centers are equipped with cutting-edge security measures, including 24/7 on-site security personnel and surveillance cameras to ensure the safety and security of your server at all times.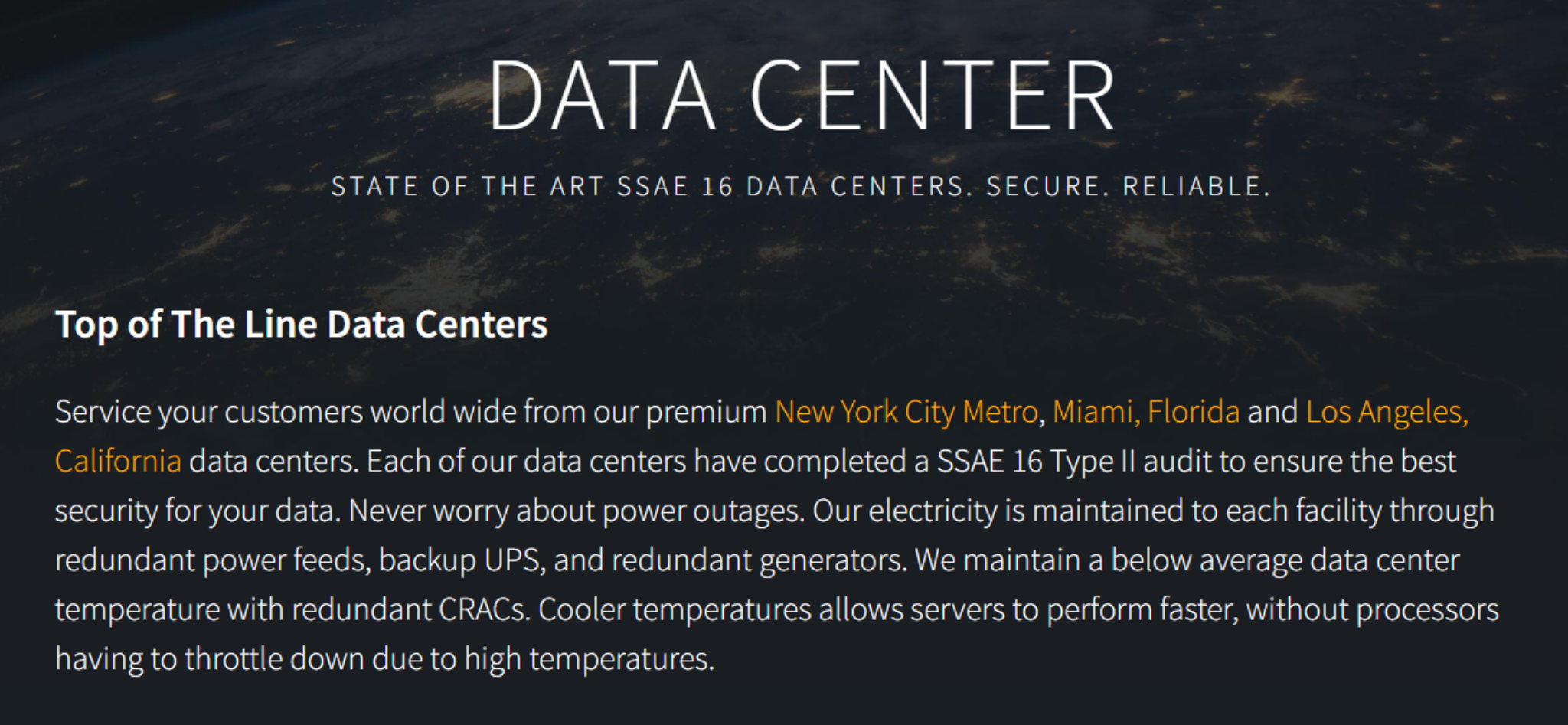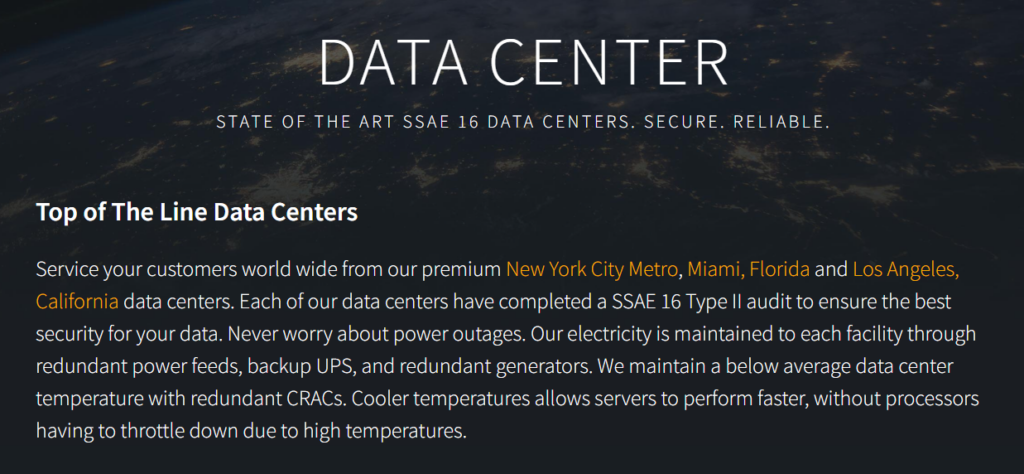 Additionally, these data centers have multiple network providers to guarantee fast and reliable connectivity from anywhere in the world, making them an ideal choice for businesses or individuals looking for a dependable hosting solution.
Networks
Reliablesite servers are hosted on high-speed networks, with multiple carriers to ensure that there is no single point of failure. This means that customers can expect fast and stable connections at all times.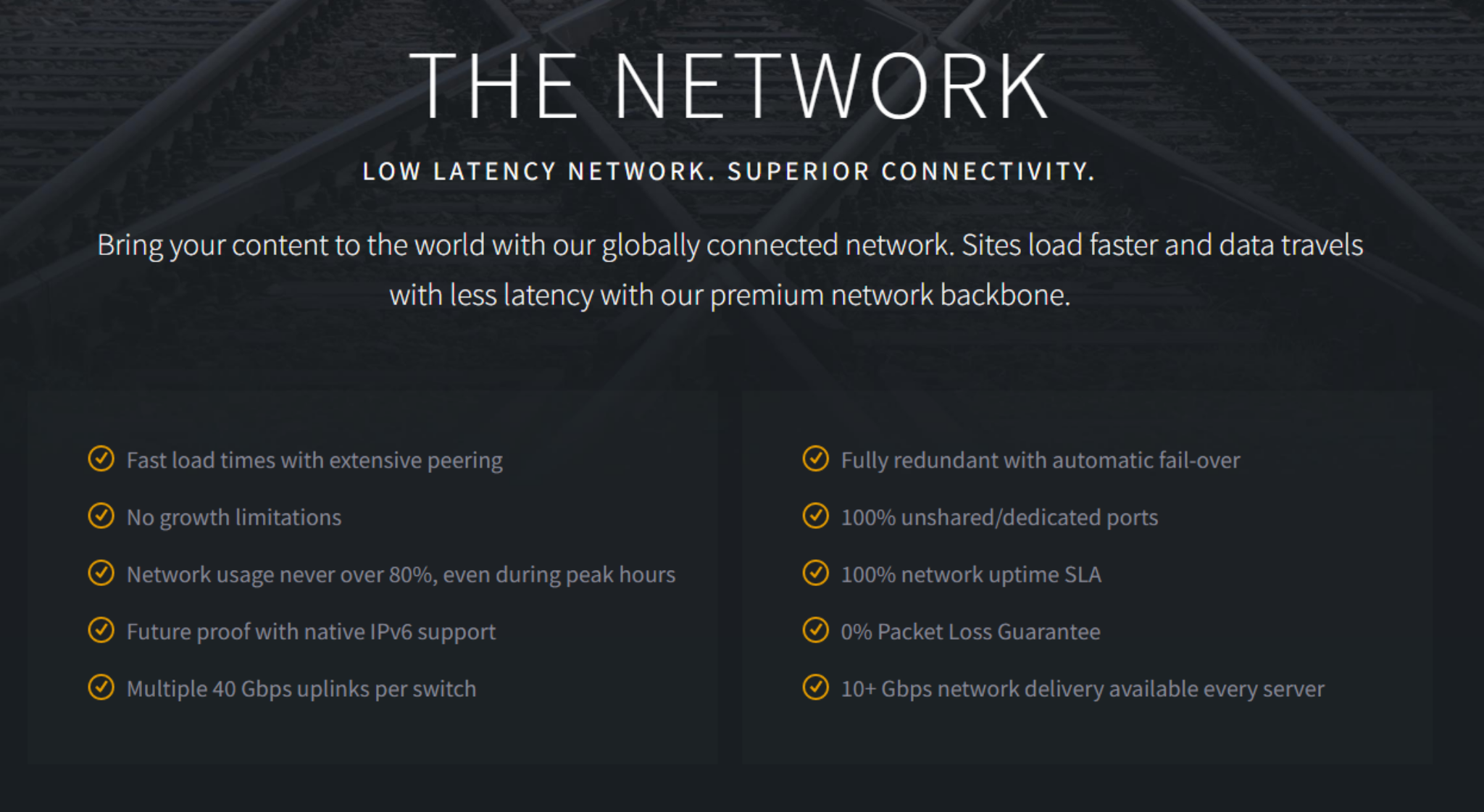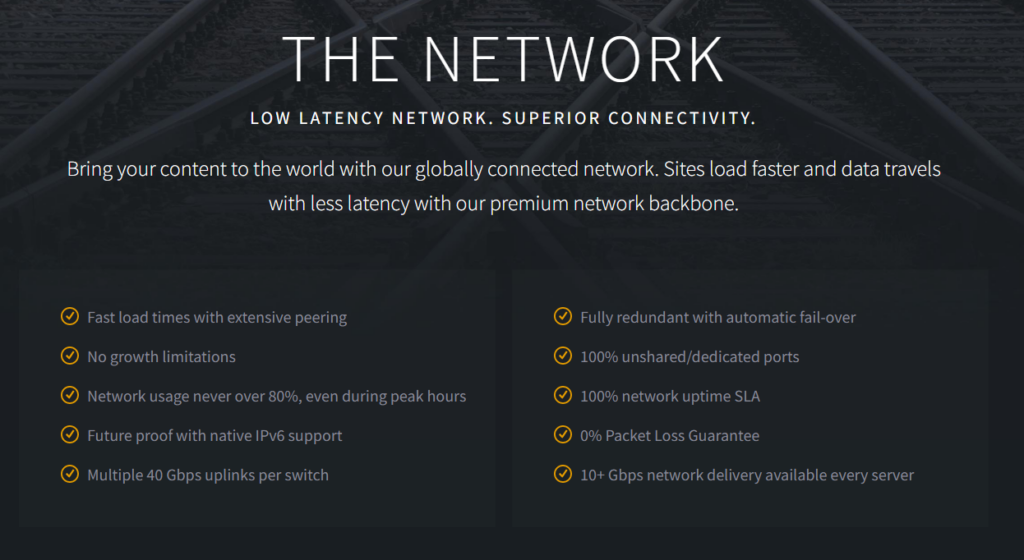 Additionally, the networks are monitored 24/7 for any issues or disruptions, with proactive measures taken to prevent downtime. The servers are also connected to high-speed internet backbones, further ensuring reliable and efficient performance. Overall, the network capabilities of these dedicated and bare metal servers make them a top choice for businesses and individuals who require dependable hosting solutions.
Reliablesite Uptime and Availability
When it comes to uptime and availability, this reliable site has an excellent track record. With robust DDoS protection measures in place, clients can rest assured that their servers will remain up and running even under heavy traffic or cyber-attacks.
Furthermore, the top-tier data centers where the servers are hosted have redundant power and cooling systems, as well as backup generators to ensure continuous operation in case of any unforeseen events.
Overall, this reliable site's commitment to uptime and availability makes it a great choice for businesses and individuals who value reliability and consistency in their hosting solutions.
Why Choose Reliablesite?
Unique Features
Our dedicated and bare metal servers in the USA come with unique features that set us apart from the competition. Instant activation is one of our standout characteristics – this means that you can get your server up and running quickly without delay. You also have a choice between bare metal or fully managed servers, depending on your preferences.
Affiliate Program
Affiliate program allows users to earn commissions by referring new customers to the service. Affiliates can earn up to 10% commission on every sale made through their referral link, and they can track their earnings and performance with detailed reports in real-time.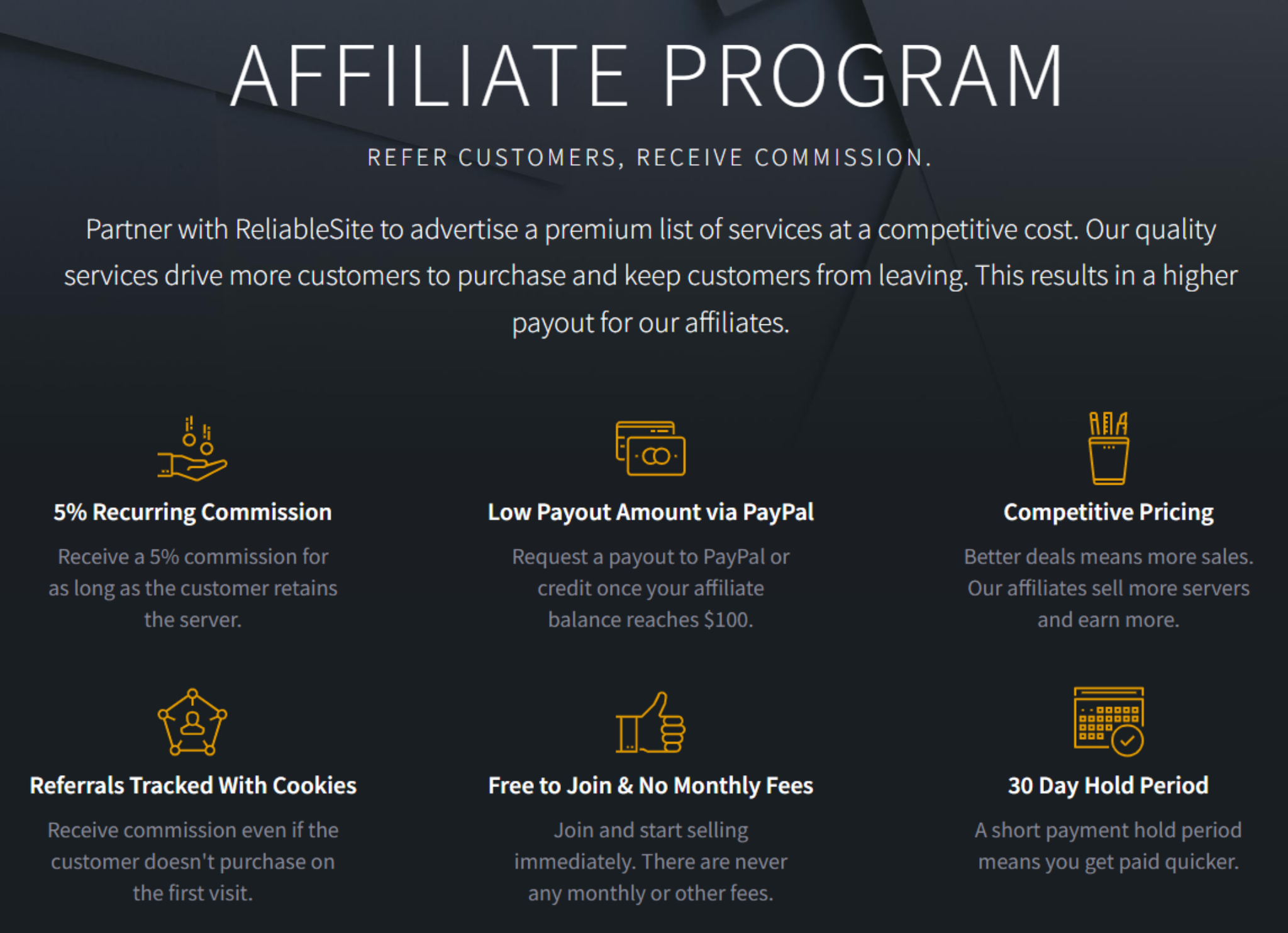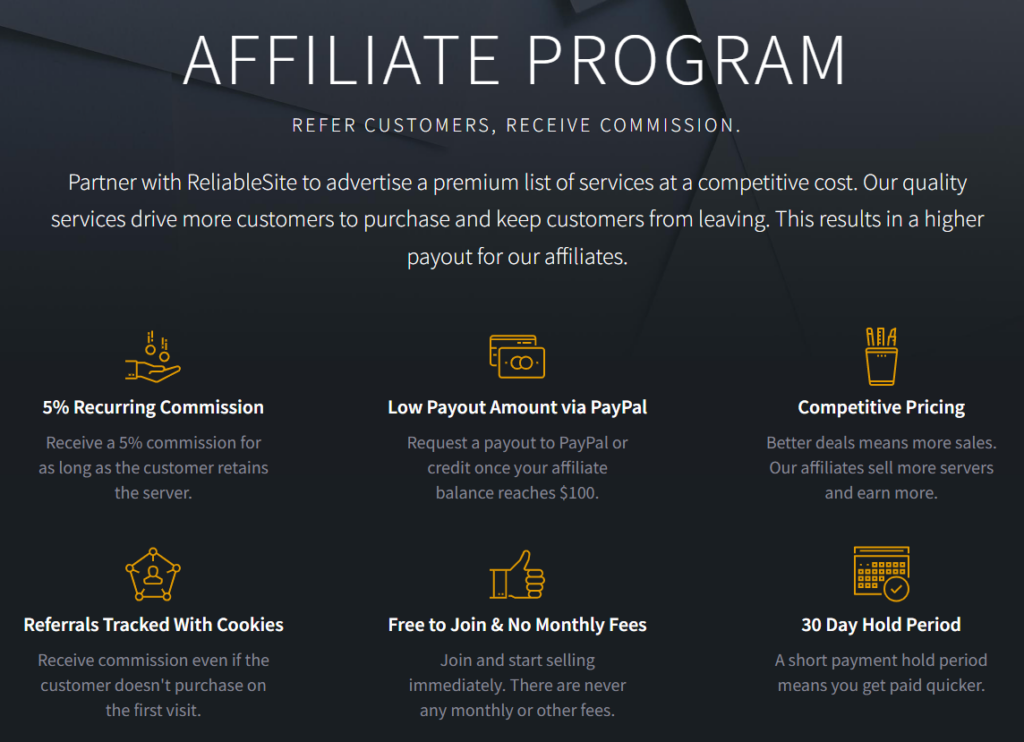 With the ability to track earnings and performance in real-time, affiliates can easily monitor their progress and optimize their strategies accordingly. Overall, the Reliable Site affiliate program is a valuable feature that sets it apart from other dedicated and bare metal server providers in the USA.
Game Servers
Dedicated game server hosting provides gamers with a high-speed and low-latency gaming experience. These servers are optimized for gaming and can handle high traffic and intense workloads, ensuring that gamers have a smooth and enjoyable gaming experience. Additionally, the bare metal servers provided by this reliable site are also optimized for gaming, making them a great choice for those who require high-performance computing power for their gaming needs.
DDos Forecast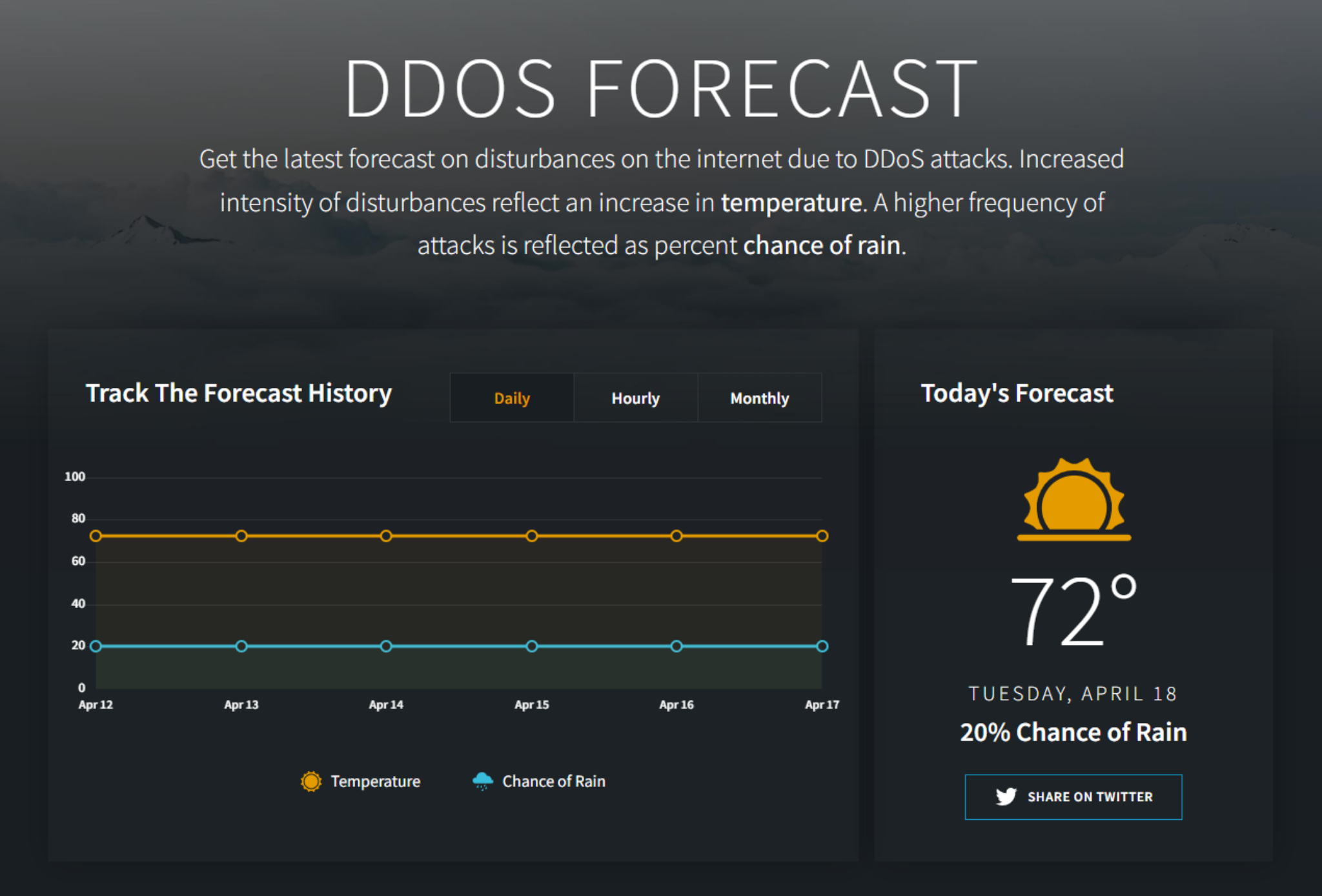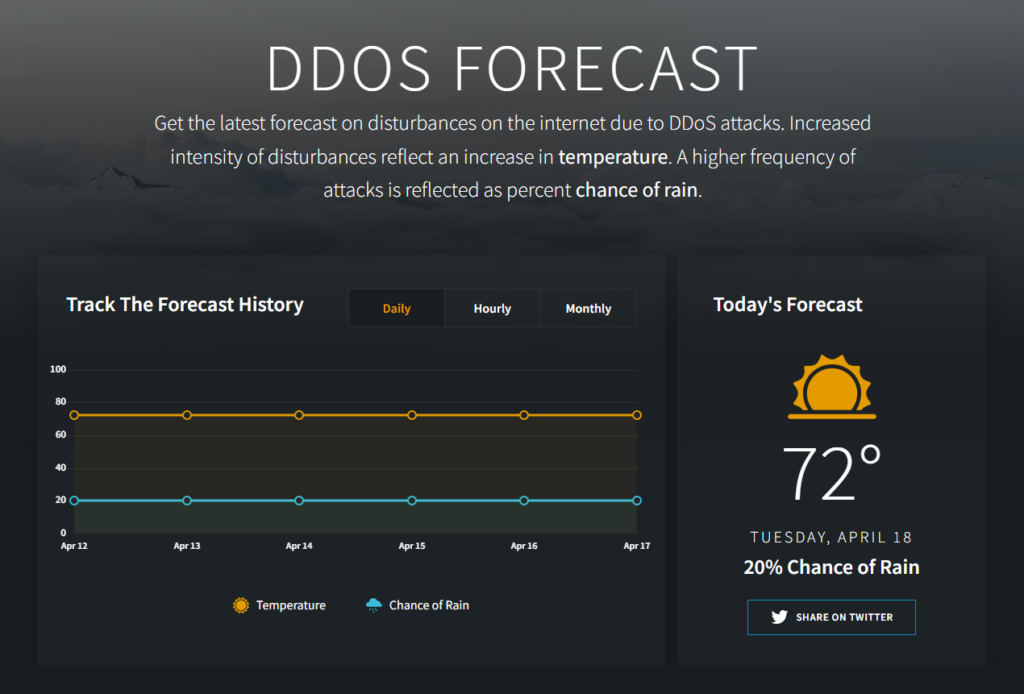 This feature utilizes machine learning algorithms to detect and predict potential DDoS attacks before they occur. By being able to anticipate an attack, website owners can take proactive measures to protect their site and minimize the impact on its performance. With this feature, users can have peace of mind knowing that their website is well-protected against cyberattacks.
Cheap Dedicated Servers


Cheap dedicated servers can be a great option for businesses and individuals on a budget, as they offer many of the same features as more expensive options. However, some cheap dedicated servers may come with limited bandwidth or storage, so it's important to carefully consider your needs before making a purchase.
Reliablesite: Usecases
Use Cases and Benefits
Pricing Plans
Monthly Pricing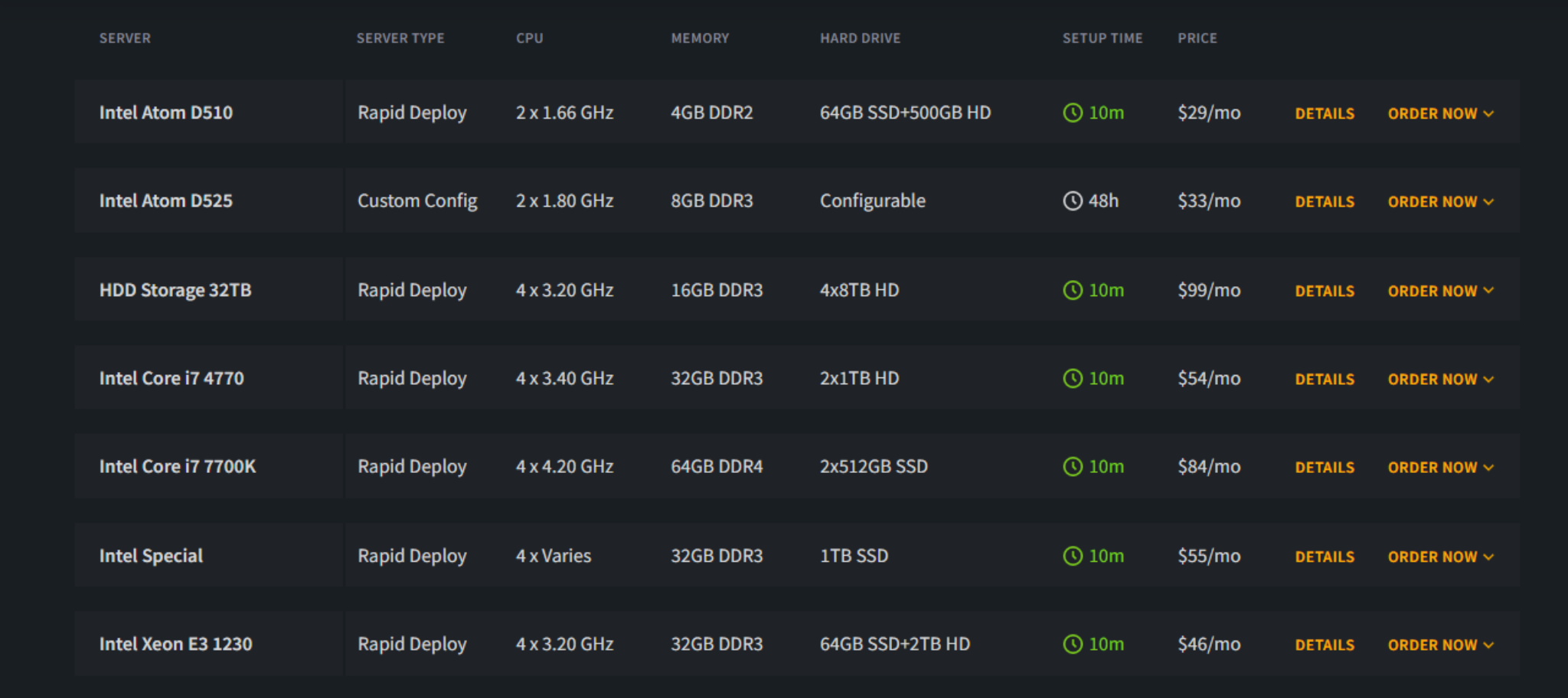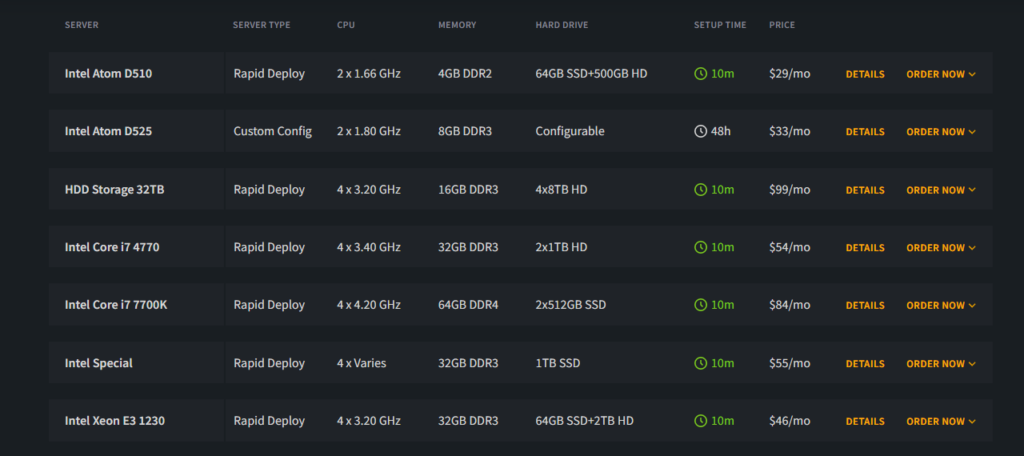 Support
Technical Support, Knowledge Base, Roadmaps, Changelogs
Alternatives
Similar Apps
Bluehost offering a range of web hosting services including shared hosting, VPS hosting, and dedicated server hosting. Their user-friendly interface and competitive pricing plans make them a popular choice for small business owners and bloggers.
Cloudways offers managed cloud hosting solutions that are both scalable and flexible, allowing users to choose from a variety of cloud providers such as Amazon Web Services, Google Cloud Platform, and DigitalOcean. This wide selection of options allows users to find the best fit for their needs and budget.
Kinsta is a managed WordPress hosting platform. Kinsta offers fast page load times and a secure infrastructure, with servers powered by the Google Cloud Platform. This ensures scalability and reliability for websites hosted on the platform.
Final Verdict
Is Reliablesite right for You ?
Reliablesite offers a wide range of dedicated and bare metal servers in the USA. Their rapid deployment and custom server options, DDoS protection, and multiple data center locations make them a reliable choice for businesses of all sizes. They also have unique features like an affiliate program, game servers, DDoS forecast, and affordable dedicated server pricing. While there are alternatives like Bluehost, Cloudways, and Kinsta, Reliablesite stands out with its robust feature list and competitive pricing. If you're looking for a reliable hosting provider for your business needs, sign up with Reliablesite today.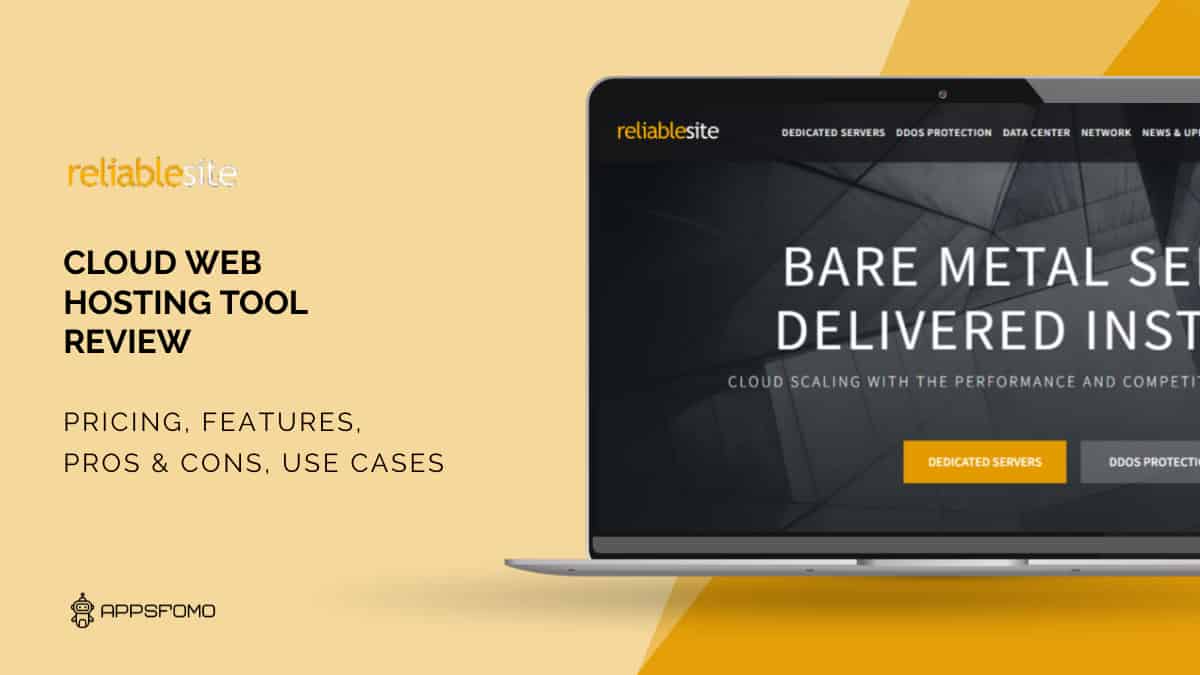 Specification:
Reliable Site: Instant Activation Dedicated and Bare Metal Servers in USA
| | |
| --- | --- |
| Review Date | April 2023 |
| Company | Reliablesite.net LLC |
| Country | USA |
| Initial Release | 2006 |
| Pricing | Monthly payment |
| Free Version | Not Available |
| Lifetime Deal | No |
| LTD Platform | N/A |
| Money-Back | No |
| Support type | Emails, Live Chat |
| Integrations | Yes |
| Supported Device | Browser, Web Based |
| Mobile app | Not Available |
| Affiliate Program | Yes |
PROS:
Helpful Tech Support
Better price and newer gen hardware
Easy to use panel
Significantly better automated backup features
CONS:
No refund policy
Additional costs like premium customer support and training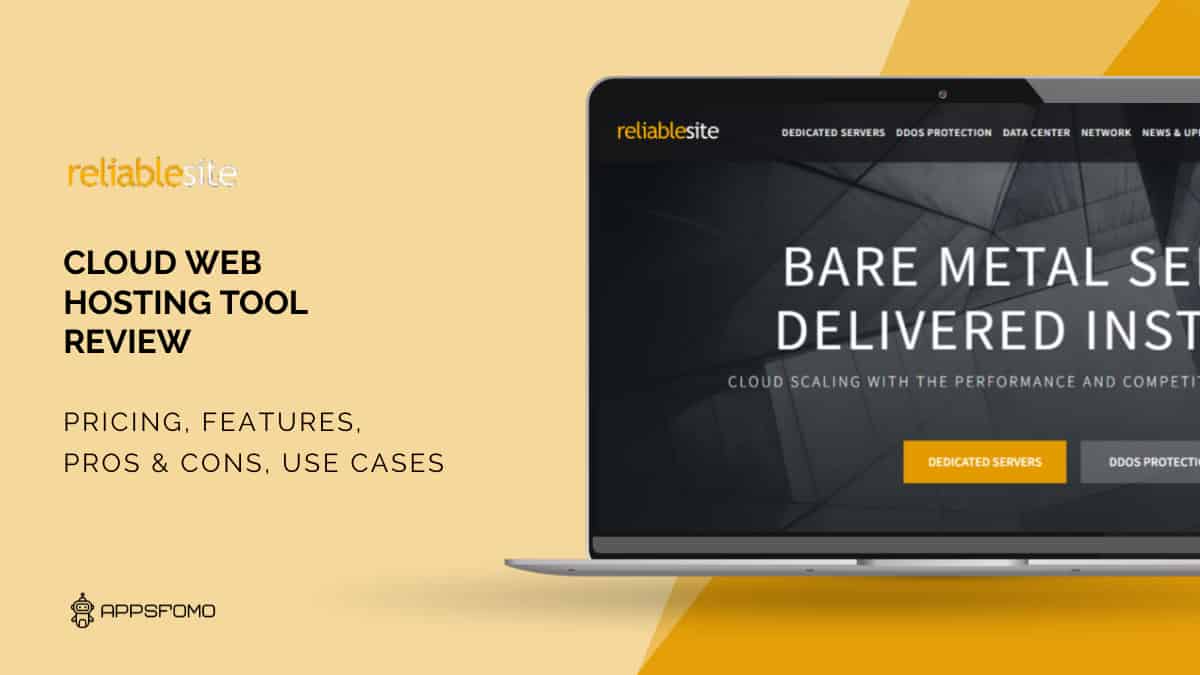 Reliable Site: Instant Activation Dedicated and Bare Metal Servers in USA