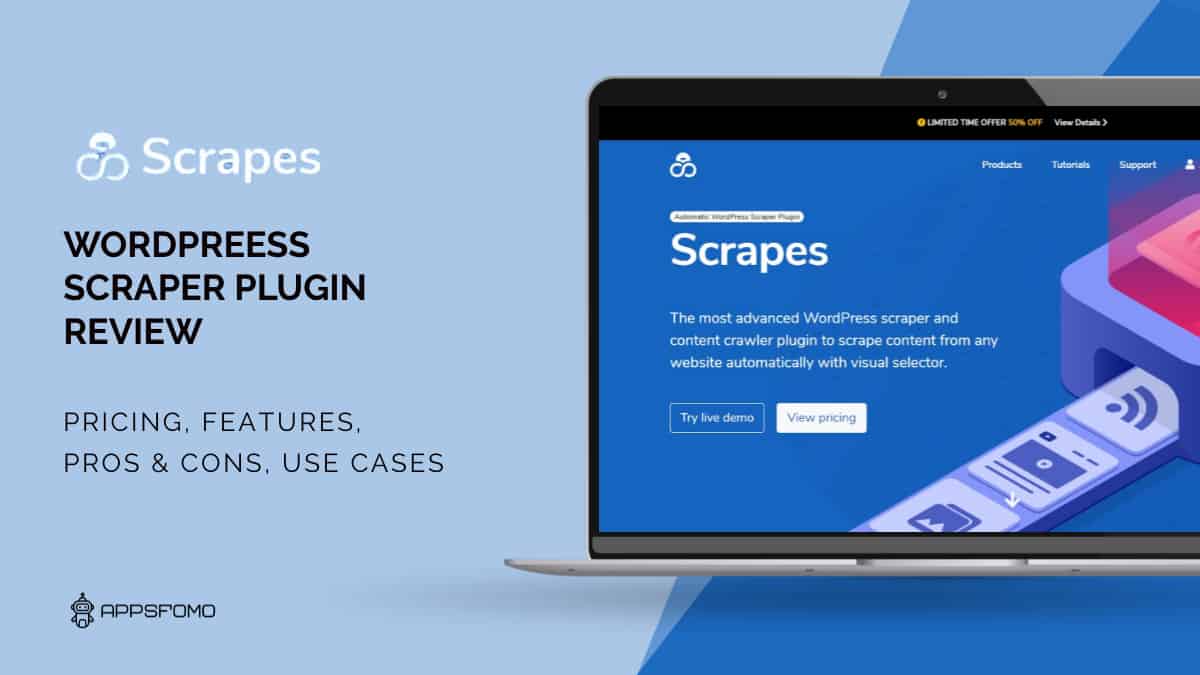 Scrapes: Automate Content Creation and Scraping Plugin for WordPress
Add to wishlist
Added to wishlist
Removed from wishlist
0
Add to compare
In today's digital age, online content is king. However, creating fresh and engaging content can be time-consuming and challenging. That's where web scraping comes in. Scrapes is a powerful web scraping tool designed specifically for WordPress websites that allows you to easily and efficiently extract data from any website.
In this post, we will explore the potential of Scrapes and how it can help you to crawl content with ease. We will also delve into the advanced features of Scrapes such as the detailed dashboard, visual selector, and auto-detect capabilities, along with its integration with different themes and plugins.
What is Scrapes?
An Overview
Scrapes is a WordPress plugin that copies contents from a website to your WordPress website once or multiple times in chosen time intervals automatically. It's very easy to use, doesn't require any programming skills, and is designed for the best user experience. You no longer need APIs that require registration and provide limited access, also you can retrieve data from non-API-providing websites.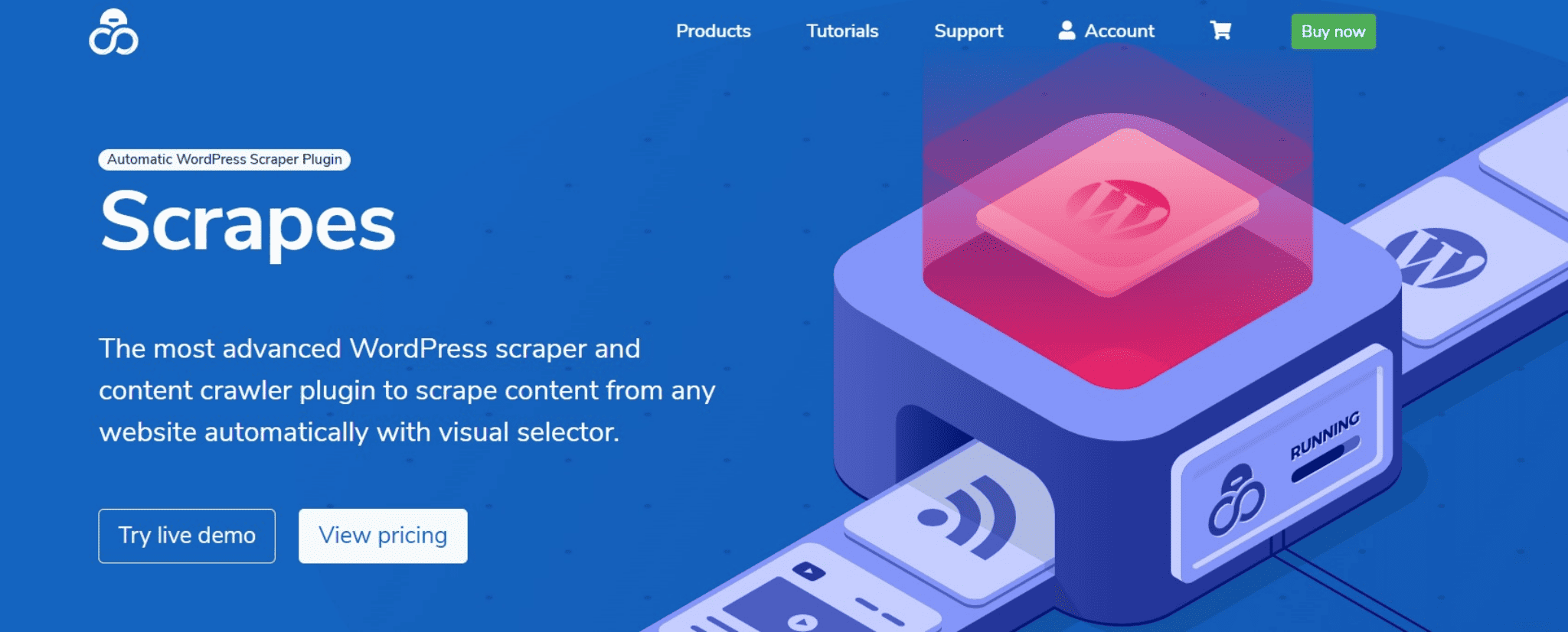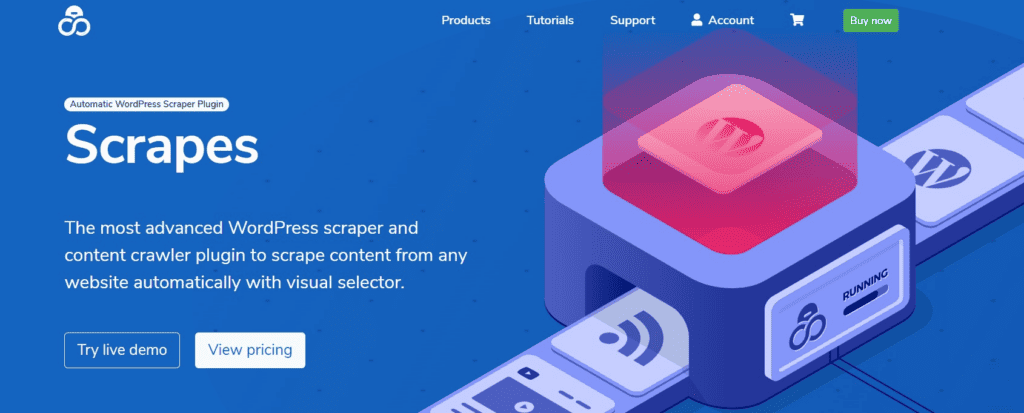 Web scraping using Scrapes automates data extraction from websites, making it a powerful tool for collecting data from various sources. With Scrapes, users can easily scrape and import data into their WordPress websites, saving time and effort. This process provides valuable insights and information for businesses, enhancing their decision-making capabilities. By harnessing the potential of Scrapes, users can streamline their data-gathering process and gain a competitive edge in their respective industries.
Company Details
Scrapes is a product of Octolooks an award-winning design and development team that has sold thousands of digital goods on various platforms and marketplaces since 2008.
They provide professional and innovative solutions mostly based on WordPress to empower your business in an effective and productive way.
Online Presence
How to Set Up Scrapes for Efficient Content Crawling
How to begin with?
Setting up Scrapes for efficient content crawling is a straightforward process.
Automatic WordPress content crawler plugin offers an easy-to-use interface, designed for the best user experience.
With just a few steps, you can enter the target URL to scrape, inspect it with a visual selector, and run the WordPress autoblog plugin.
Once set up, Scrapes will work in the background, continuously fetching content from source sites.
Scrapes Key Features
Why choose Scrapes?
Modes of Scraping
Single scraping.
In WordPress auto post plugin mode, you can extract specific data from a web page and publish it as a single post on your own website.
Serial scraping.
Track and publish all articles of a website by following detail page and pagination links in WordPress autoblog plugin mode.
Feed scraping.
Track and publish all summaries of articles in a feed or follow detail page links in the RSS aggregator plugin for WordPress mode.
Instant control with a detailed dashboard.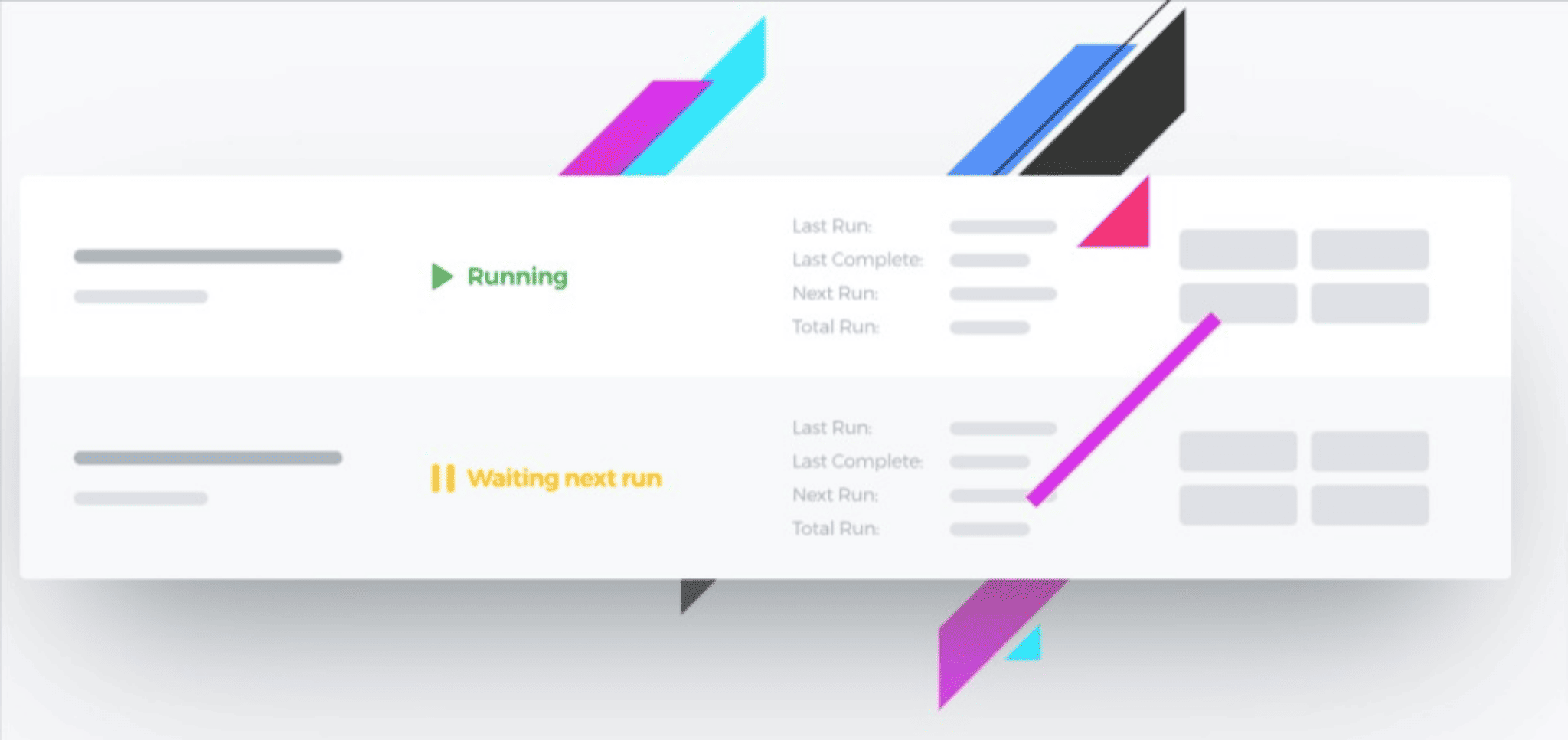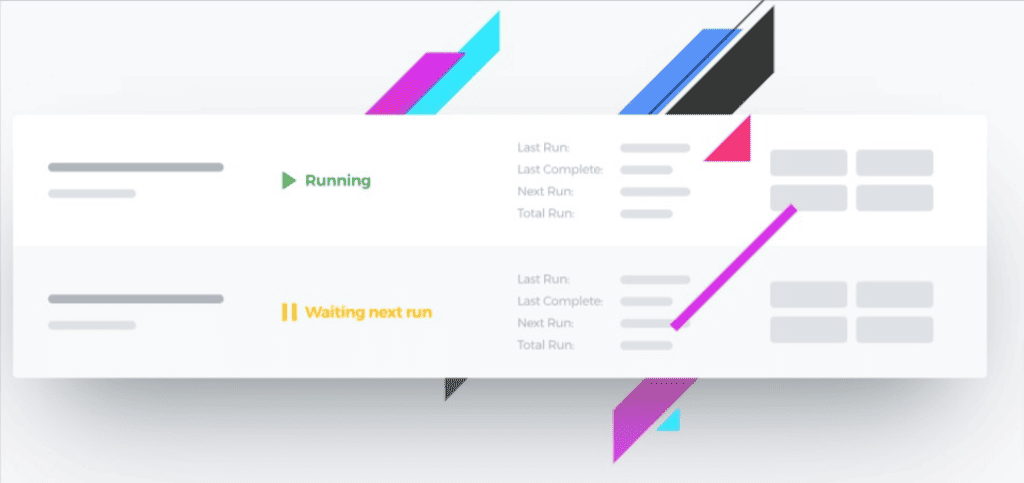 Effortlessly manage all your tasks with the comprehensive dashboard. Gain instant control over your web scraping activities as you view and organize them on a single screen.
With this detailed dashboard, you can easily track, monitor, and manipulate your tasks according to your preferences, making your web scraping experience efficient and streamlined. No more hassle of navigating through multiple screens – everything you need is right at your fingertips.
Supports all WordPress fields.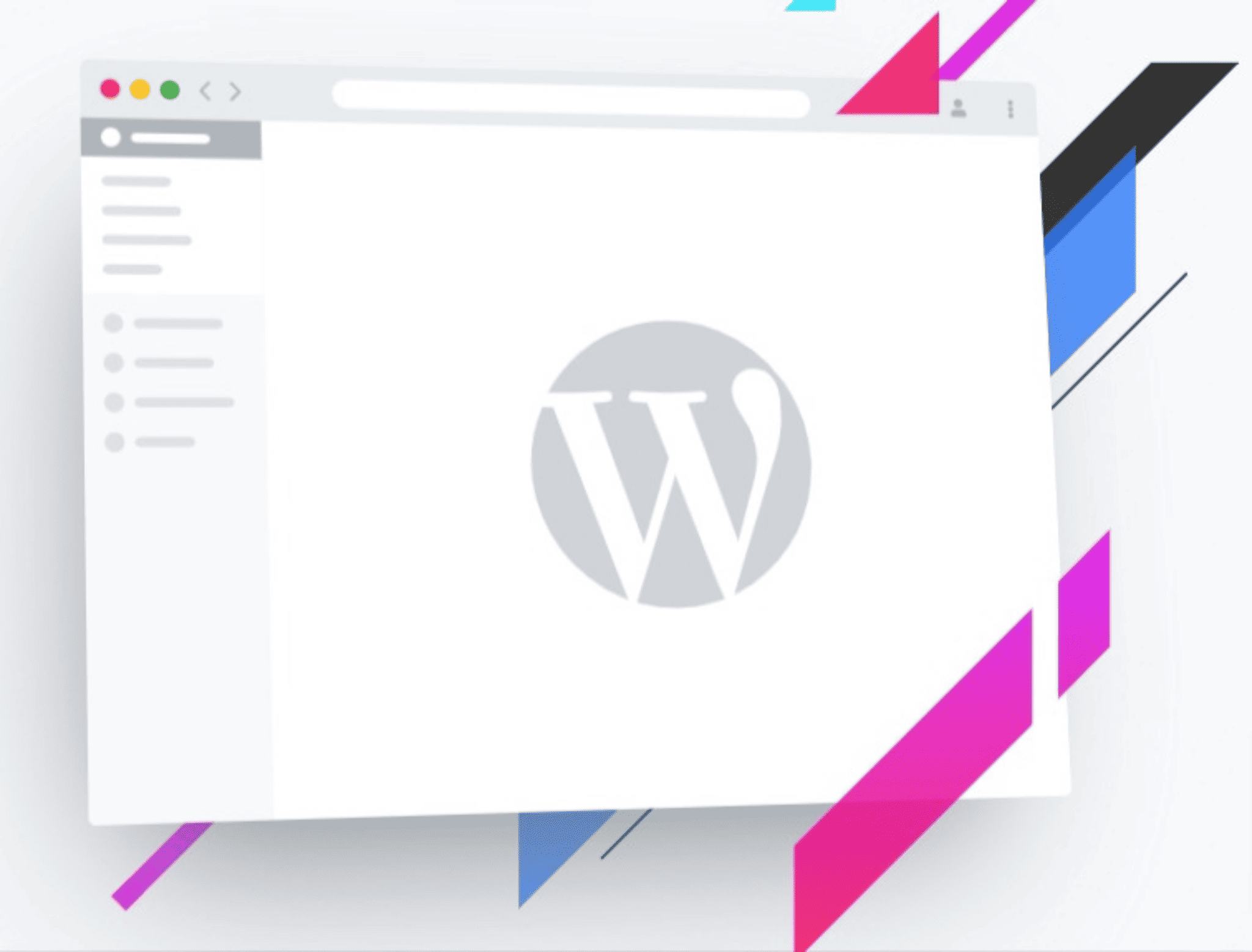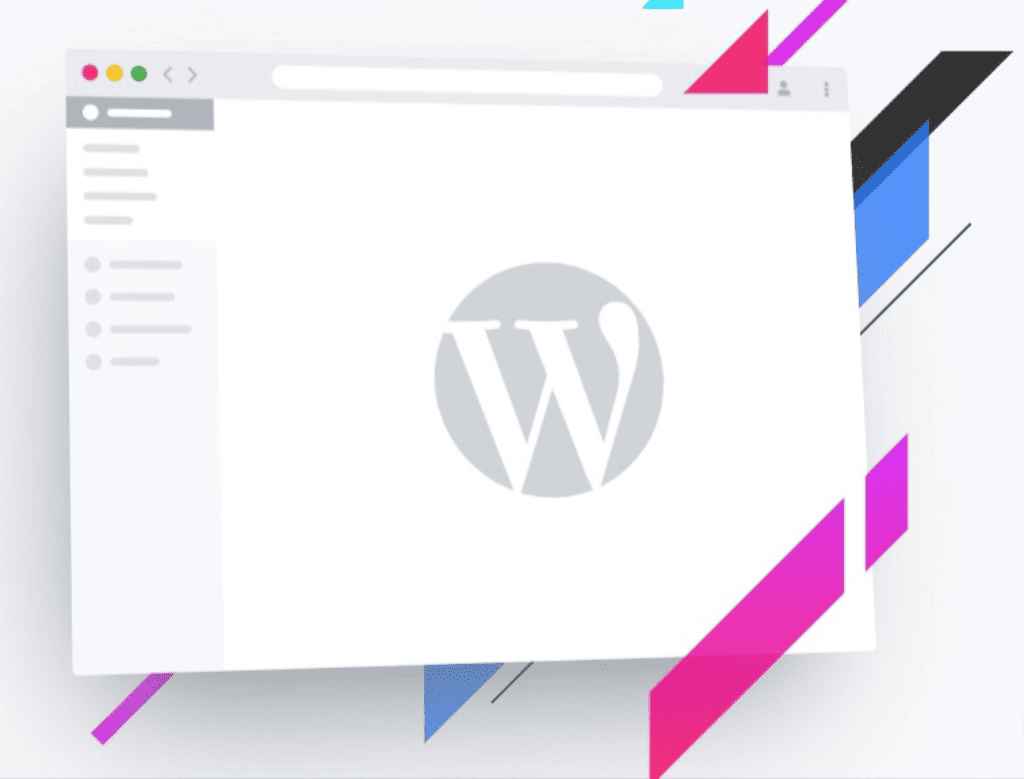 Scrapes seamlessly integrate with all WordPress fields, allowing for efficient and flexible data import. Users have the flexibility to map scraped data to various WordPress fields such as post titles, content, categories, and more. Scrapes ensures that the scraped content is properly formatted and compatible with WordPress structures, eliminating any compatibility issues during data import.
With Scrapes, users can easily customize the mapping of scraped data to WordPress fields, enhancing their overall experience and efficiency.
Visual selector.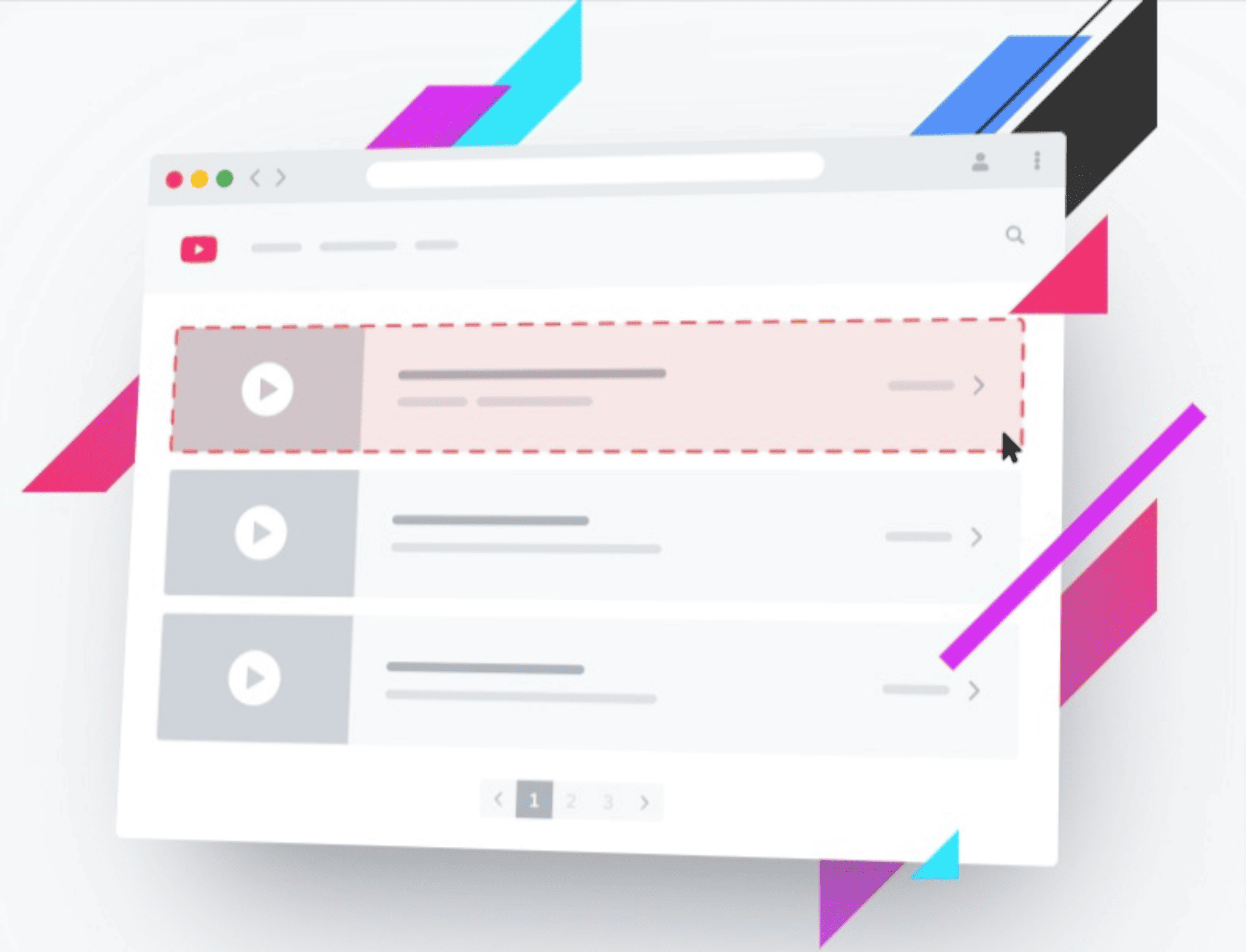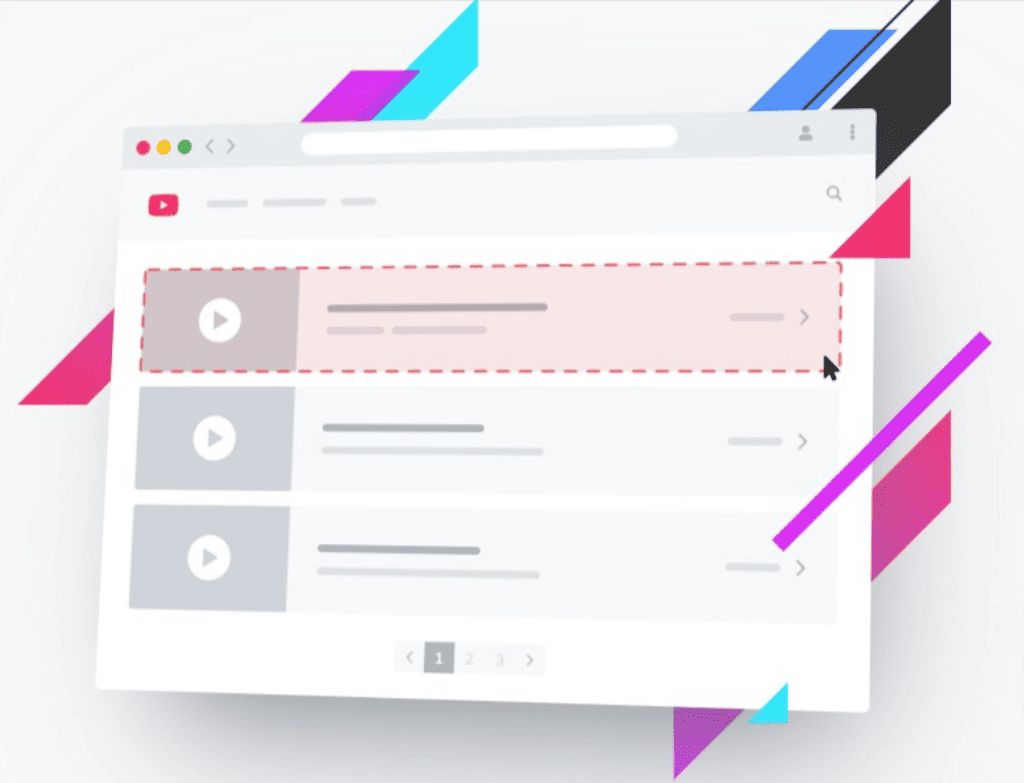 Scrapes offers a convenient visual selector feature, eliminating the need for programming skills when setting up your content scraping. With this feature, you can easily match the specific parts you require on the target page with the corresponding WordPress fields.
This ensures precise and efficient content scraping without any hassle. Use the visual selector to effortlessly configure Scrapes for your scraping needs.
Auto-detect.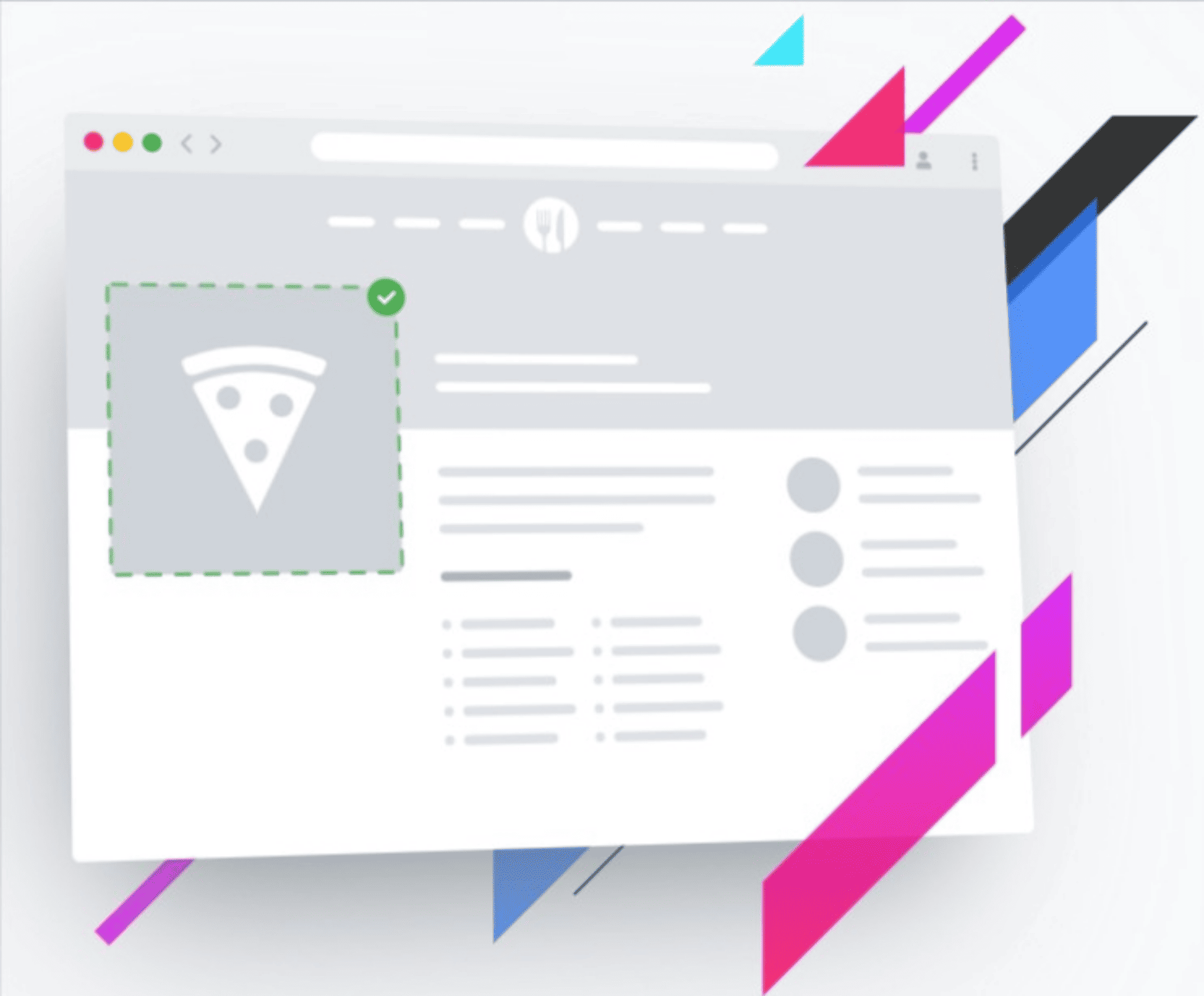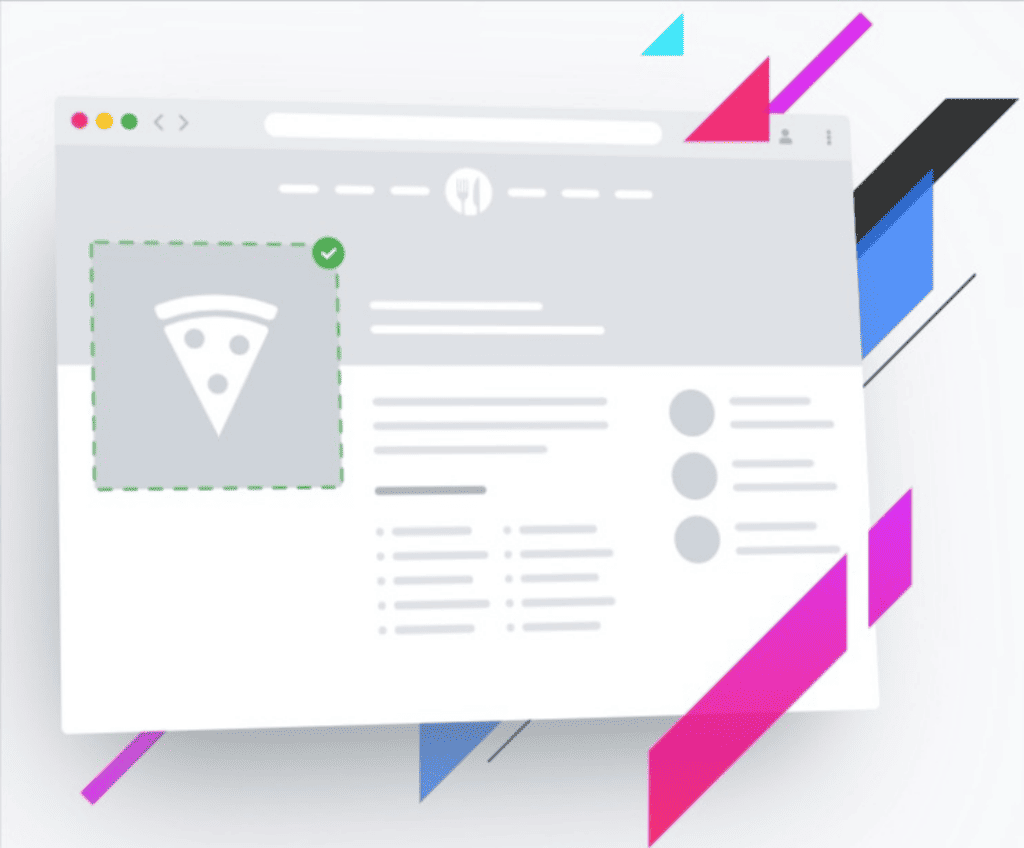 Scrapes incorporates an auto-detect functionality that intelligently identifies and extracts the relevant content. It automatically matches parts like content, featured image, and next page with the corresponding fields, making scraping effortless while ensuring accuracy.
With this automatic WordPress scraper plugin, you can effortlessly scrape the most precise sections from suitable source sites. Say goodbye to the time-consuming manual selection process and enjoy efficient scraping with minimal effort.
Integration with themes and plugins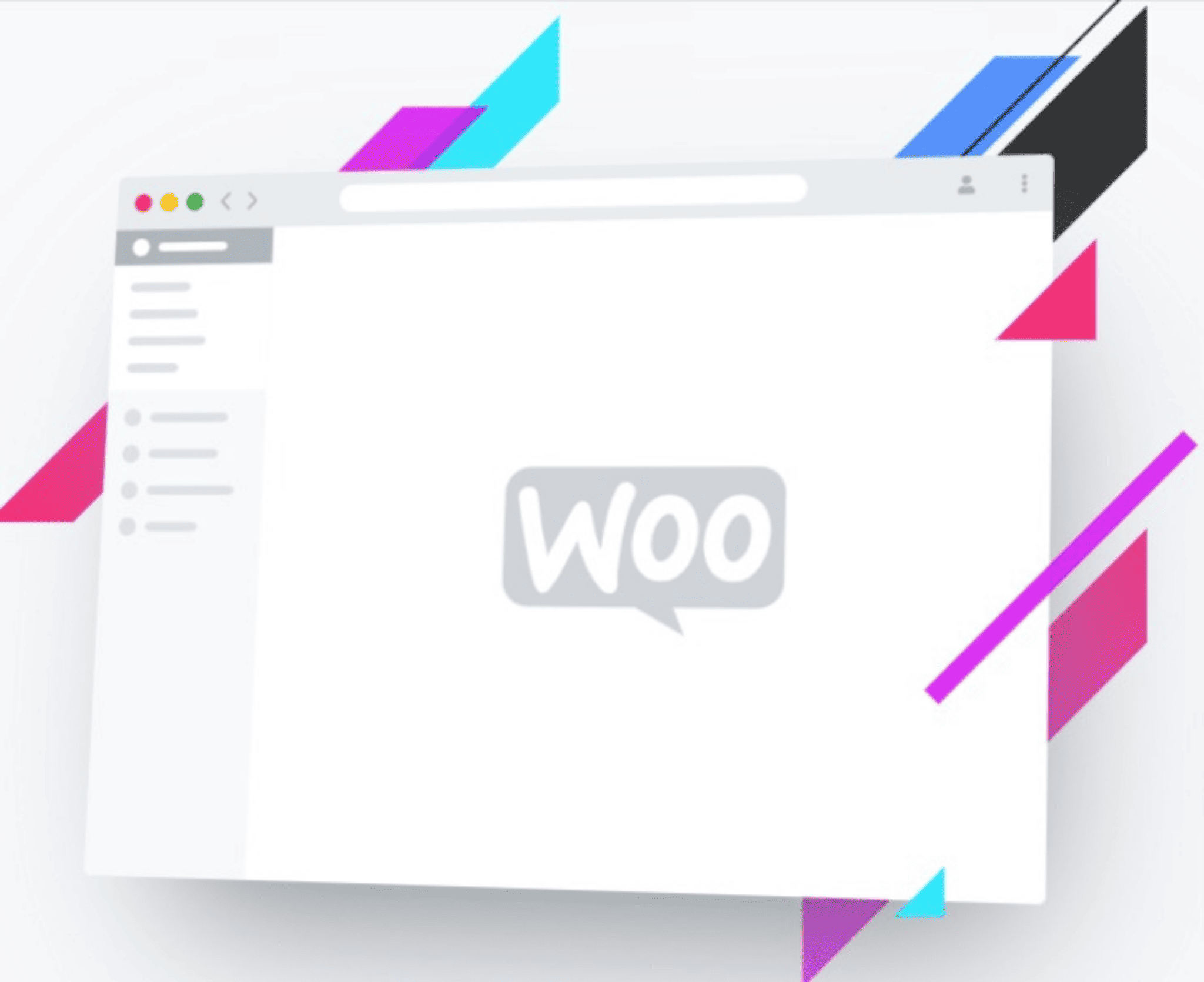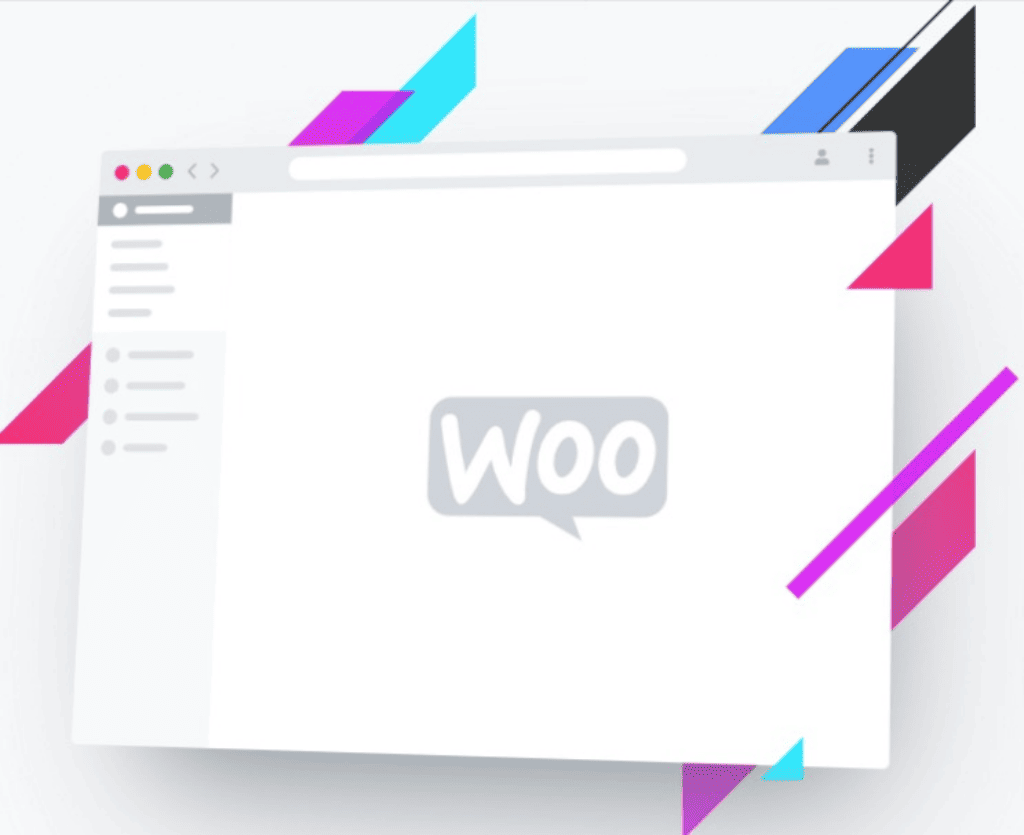 Scrapes seamlessly integrates with a wide range of WordPress themes and plugins, allowing users to enhance their website's functionality. With its compatibility ensured, Scrapes provides a seamless scraping experience for users.
This plugin also integrates with WooCommerce, allowing you to add products and manage stock directly from your WooCommerce store.
Using Scrapes as an RSS Aggregator Plugin for WordPress
Scrapes as an RSS aggregator
Scrapes can serve as an RSS aggregator plugin for WordPress, enabling users to effortlessly import and showcase RSS feeds on their websites.
This powerful tool allows you to stay updated with the latest subjects from websites that may not be suitable for plain HTML scraping.
By utilizing Scrapes, you can meet both your WordPress auto post plugin and RSS aggregator plugin needs, ensuring seamless integration and a dynamic flow of fresh content.
Enhance your website's content customization with Scrapes.
Advanced content customization.
Customizing scraped content to fit your website's design and style is made easy with Scrapes. Take advantage of its advanced customization options to effortlessly modify scraped content and tailor it to match your brand's voice and tone. With the ability to add custom fields and metadata, Scrapes allows for improved organization of scraped content. Best of all, you can achieve all this without any coding knowledge.
Templates
Save time and streamline your web scraping tasks with pre-designed templates. These templates serve as a starting point for scraping specific types of content, allowing you to easily specify the order in which the scraped data should appear on your site.
With the template option, you can also personalize the layout of your post, ensuring a seamless integration of the scraped content into your WordPress website.
Find and Replace
The 'Find and Replace' feature in Scrapes allows you to easily locate and substitute specific keywords or phrases within scraped content. With the support of regular expressions, you can remove unwanted words or phrases from the scraped text or replace them with your own desired alternatives. T
This feature offers a convenient way to customize the scraped content according to your preferences and requirements.
Math Calculation
Performing mathematical calculations on scraped numerical data is a powerful feature offered by Scrapes. By easily manipulating the scraped data using various mathematical functions, users can extract valuable insights and automate data analysis. With the math calculation capabilities in Scrapes, users can add depth and value to their scraped content.
Whether it's performing complex calculations or simple arithmetic operations, Scrapes provides the tools needed to enhance the analysis of scraped data.
Content Spinning
To enhance your scraped content, you have the option to utilize integrated 3rd-party spinner services or existing spinner plugins. These tools allow you to creatively alter the content you've gathered, giving it a fresh and unique spin.
By using content-spinning techniques, you can ensure that your scraped content remains engaging and original, appealing to both search engines and your readers. Embracing these spinning capabilities expands your options for creating valuable and diverse content.
Translator
Translate your scraped content into various languages using the translation feature provided by Scrapes. This feature allows you to automatically convert content scraped in one language to dozens of other language options.
By utilizing services like Bing Microsoft Translator, DeepL Translator, Google Translate, or Yandex Translate, you can obtain completely new content. Enhance the global reach of your website and cater to a wider audience by leveraging the translation capabilities of Scrapes.
Filters
Refine the scraped content by utilizing filters to extract specific information. Customize the content in the source site according to the specified rules. Only the content that successfully passes through these filters will be added to your own site.
Additionally, you have the flexibility to add an unlimited number of rules. Filters play a crucial role in ensuring that the scraped content meets your requirements and enhances the efficiency of web scraping for WordPress.
Pricing Plans
Lifetime Offer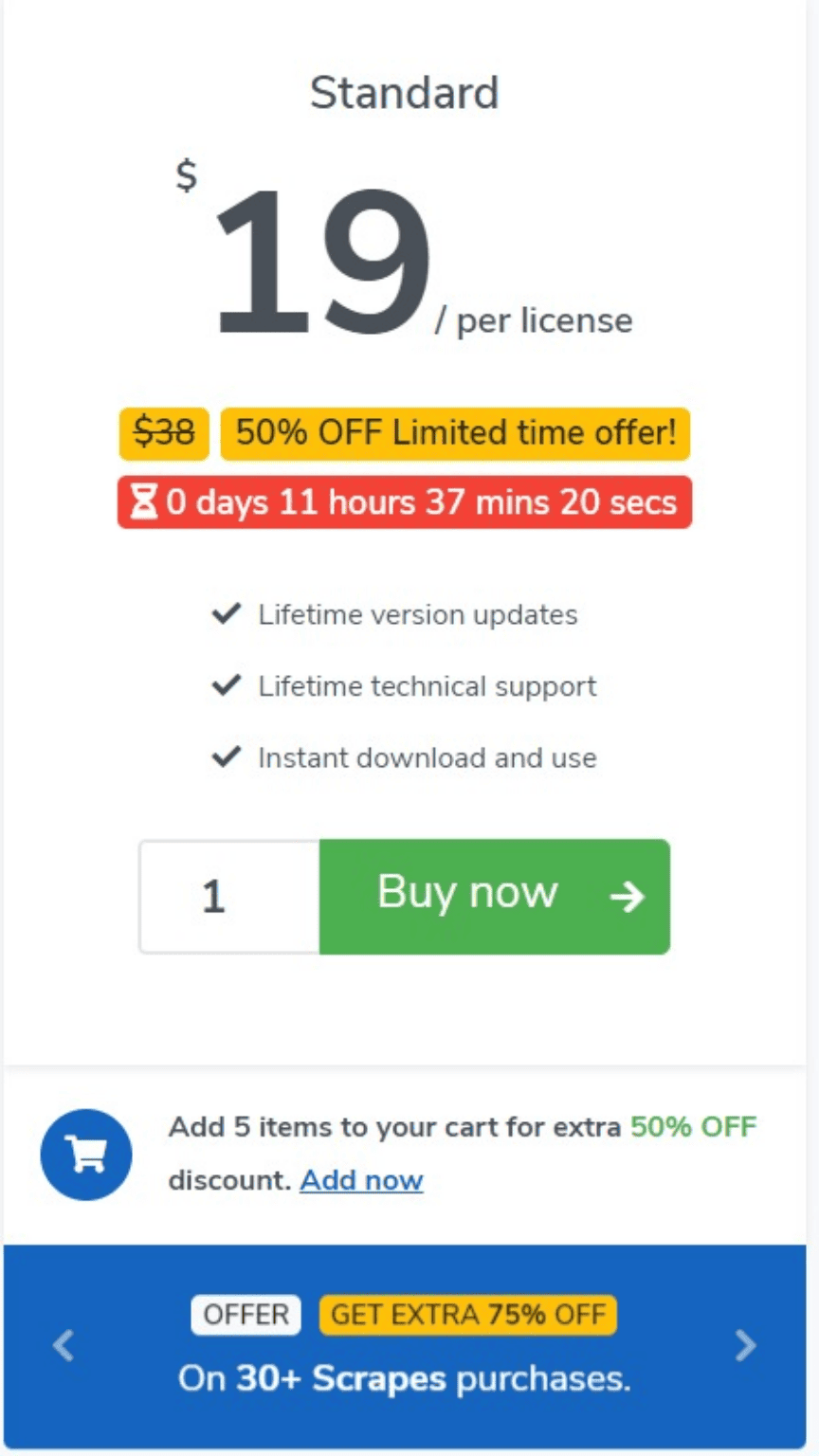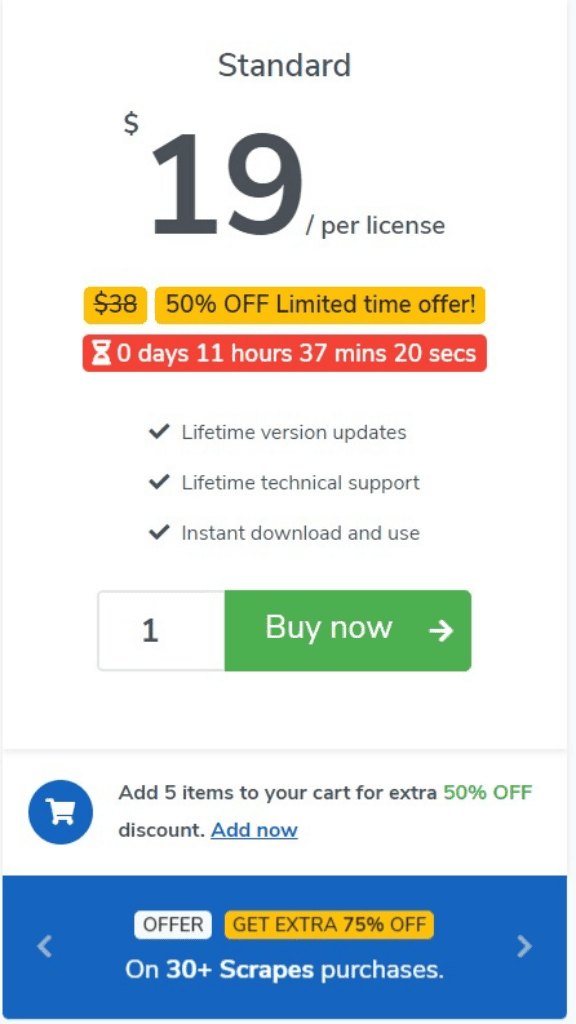 Support
Technical Support, Knowledge Base
Ticketing, Email, and live chat support.
Offers Blogs and Tutorials
Alternatives
Similar Plugins
You can scrape any content from any website using the WP Content Crawler plugin. You can automatically import content from a large variety of websites into your WordPress blog when you use this plugin.
Aside from crawling almost any website you desire, the Crawlomatic plugin includes an auto-posting feature and cookies that enable one to log in automatically. A crawl of the website is performed by this plugin using Javascript.
Final Verdict
Is Scrapes Worth for You?
Scrapes is a widely used and helpful plugin to copy content to our own website from the desired ones. Schedule it for once and let it autopilot your posts 7/24 for you like a robot. It also has an excellent support team that solves all the queries of the users and designers.
So, if you're looking for an efficient web scraping solution for your WordPress website, Scrapes is definitely worth considering. Give it a try and experience its benefits for yourself.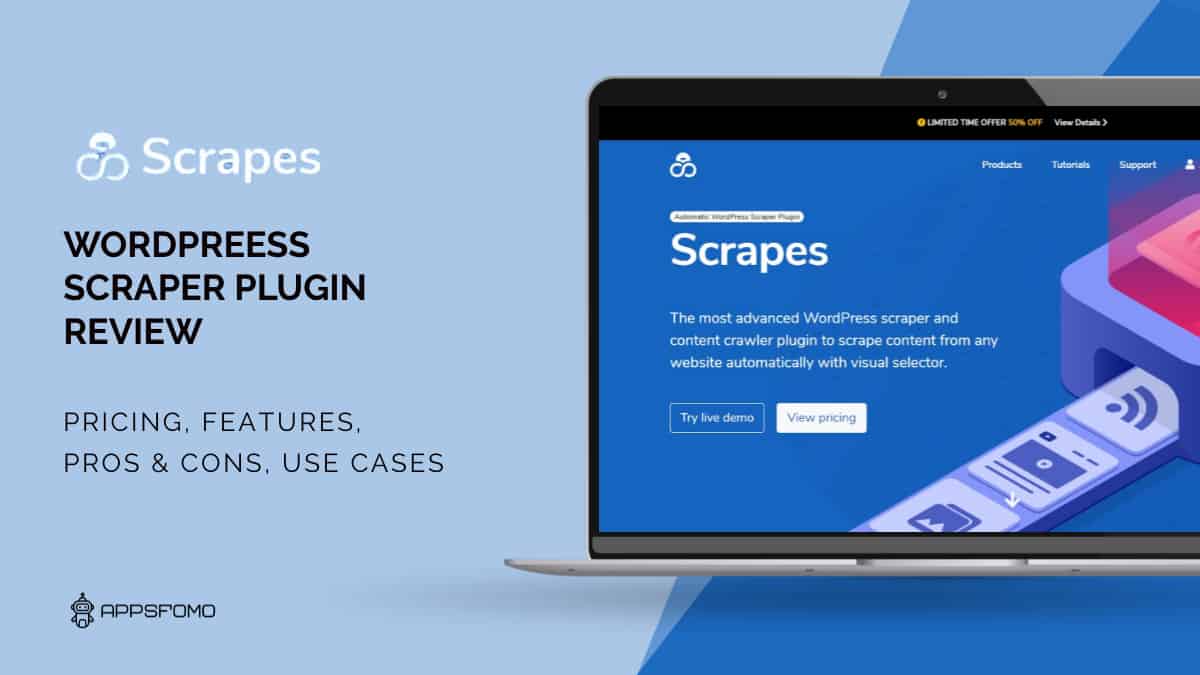 Specification:
Scrapes: Automate Content Creation and Scraping Plugin for WordPress
| | |
| --- | --- |
| Review Date | August 2023 |
| Author | N/A |
| Company Name | Octolooks |
| Country | Turkey |
| Marketplace | Own Site |
| Free Version | Not Available |
| Initial Release | 2008 |
| Other Products | None |
| Active Installations | 10k + |
| Free Extensions | None |
| Premium Extensions | 1 Pro Addon |
| Multilang Support | Yes |
| Pricing Options | One-time Payment |
| Past LTD | No |
| Money Back Guarantee | 14 Days |
| Support System | Support Ticket,Live Chat |
| Site Usage | 1 Site |
| Documentation | Good |
| Competitor | WP Scraper |
| Affiliate Program | No |
PROS:
Fast and responsive layout.
Integrate with themes and plugins.
Fully customized.
Flexible and powerful.
Visual selector technique.
Easily affordable.
CONS:
Multiple purchase options not available.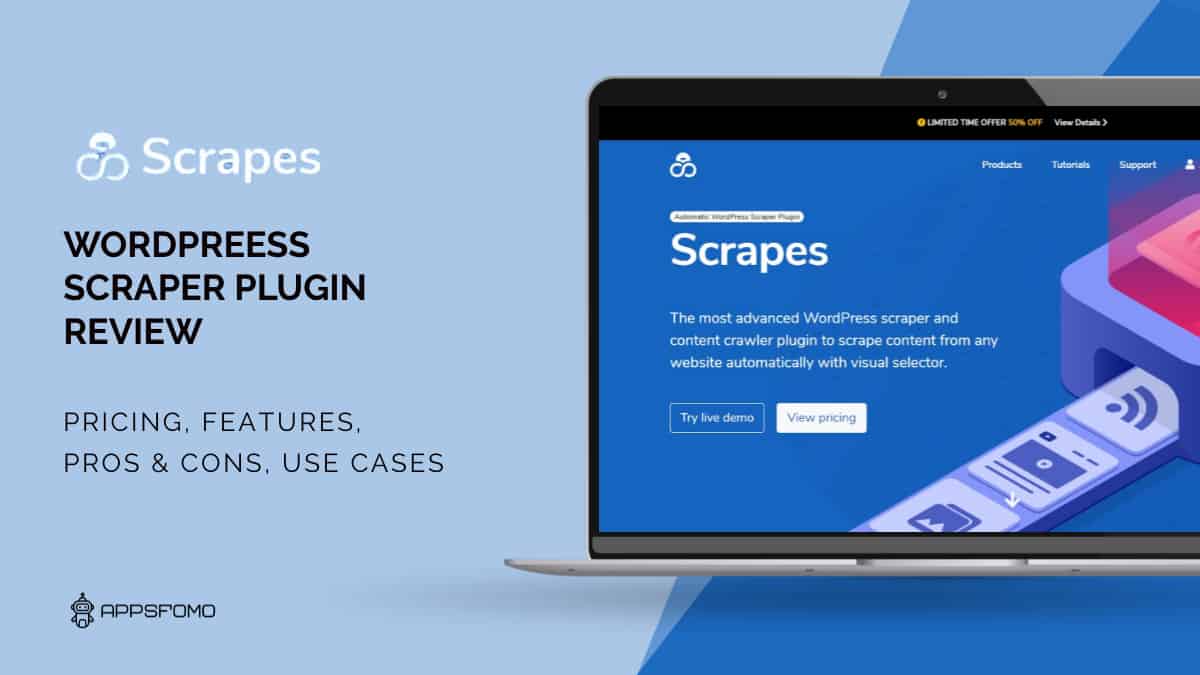 Scrapes: Automate Content Creation and Scraping Plugin for WordPress