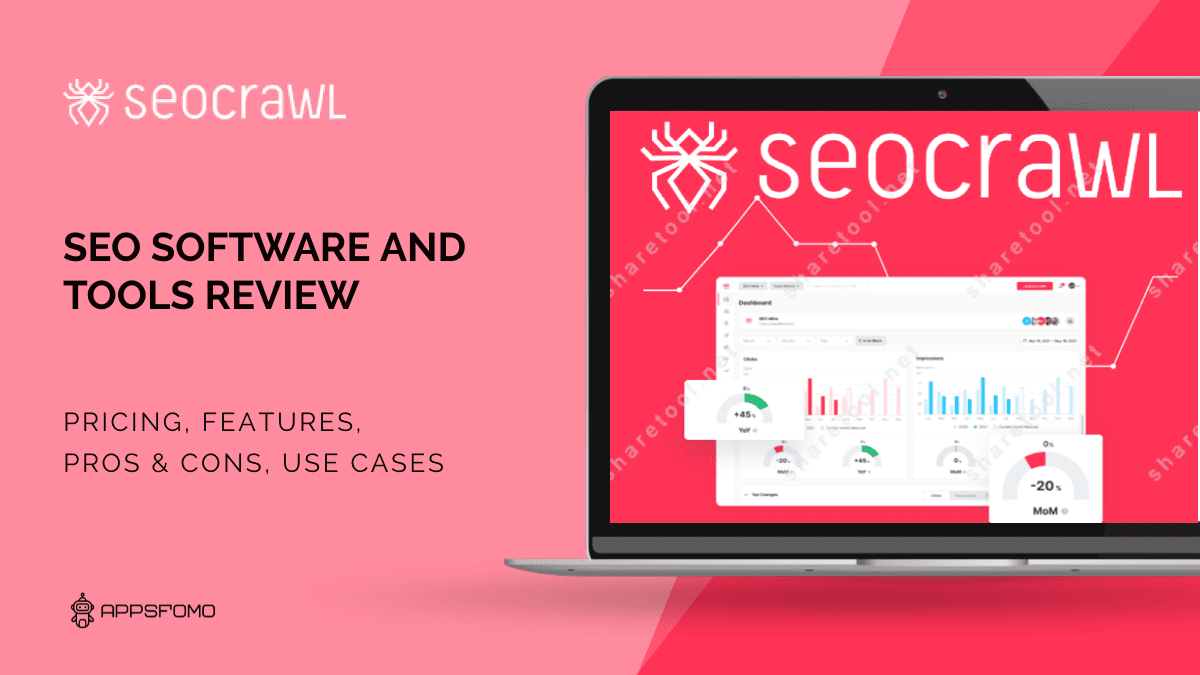 SEOcrawl: Grow your SEO and Improve Your Website's Ranking
Add to wishlist
Added to wishlist
Removed from wishlist
0
Add to compare
Have you ever wanted to understand the search engine optimization (SEO) of your site, but were lost with too much information? Did you find it difficult to keep tabs on the many different aspects of your site's performance?
If so, you are not alone. Understanding and keeping track of search engine rankings can be a challenge for any website. Fortunately, there are tools available that make it easy to analyze your search engine rankings and keep an eye on your competitors' performances. In this article, we'll discuss SEOcrawl and how it can help you optimize your site for better visibility in search engines. We'll also tell you about its pricing options and whether or not you should consider using it instead of other alternatives.
What Is SEOcrawl
Overview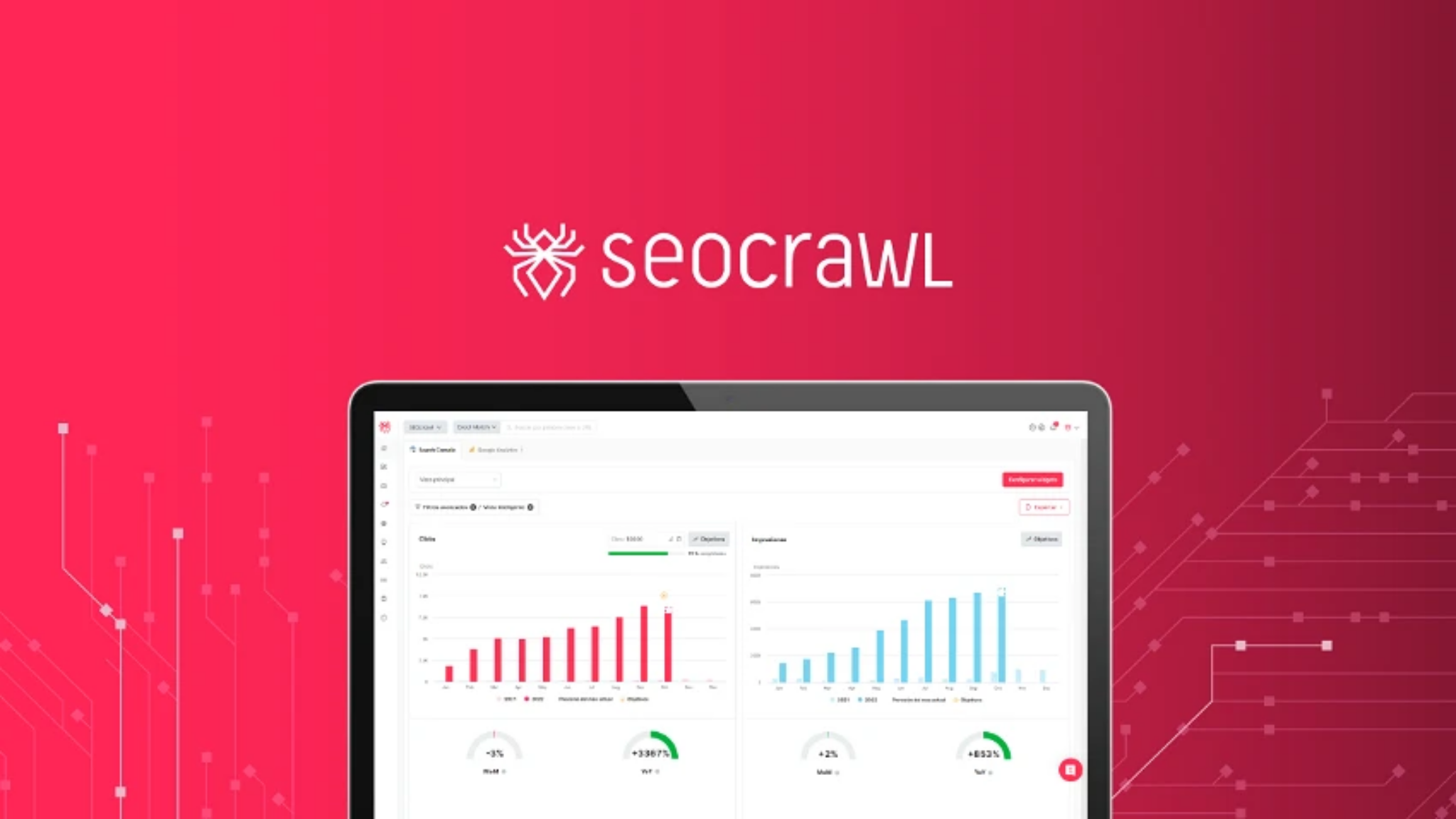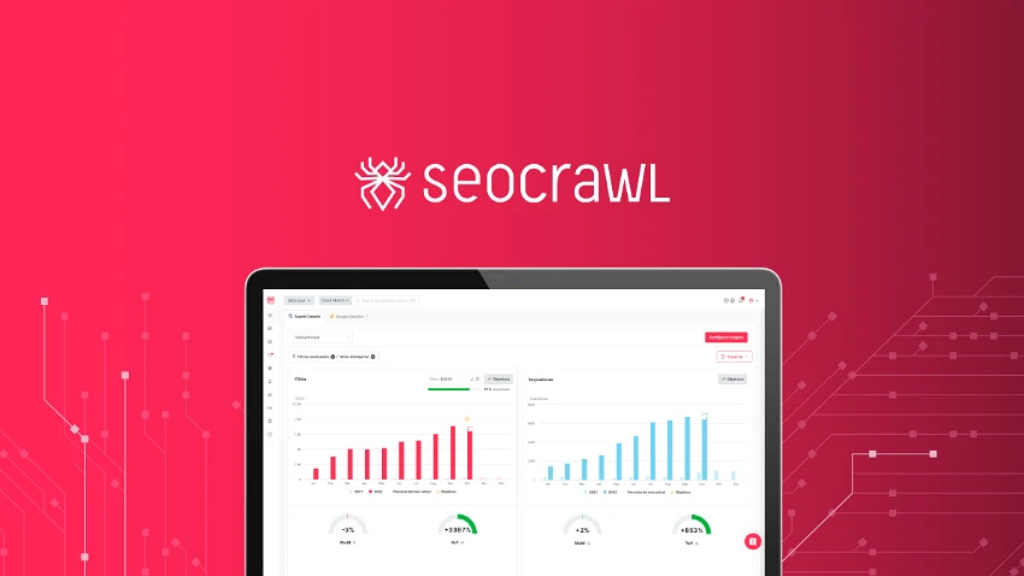 SEOcrawl is a marketing analytics tool that provides data-driven insights on Google Search Console, Google Analytics, and other popular digital marketing tools. It also offers comprehensive SEO reports to help you rank higher in search engines like Google.
It is a suite of SEO tools to take your SEO management to another level. It saves time and cost, improves your results, and achieves efficiency. SEOcrawl is a powerful data warehouse that analyzes over 16 months of historical data from Search Console and Google Analytics.
With SEOcrawl, you can monitor keyword performance, traffic forecasts, and other vital data such as keyword trends, keyword rankings, and average position in search results. The software also provides detailed reports on how your website is performing in search engine results pages (SERPs), including heat maps showing where on the page your keyword appears most often.
In addition to generating actionable SEO reports with your Search Console and Google Analytics data, you can also use it to analyze and optimize your website's performance on different social media platforms.
Company Details
David Kaufmann is the CEO and Co-founder of SEOCrawl. SEOcrawl was born with the aim of marking a before and after in your daily SEO management, whether you are an SEO professional, agency, or in-house.
The company was founded in Spain in the year 2020
Online Presence
SEOcrawl Tools
Basic SEO Pillars
SEO Dashboard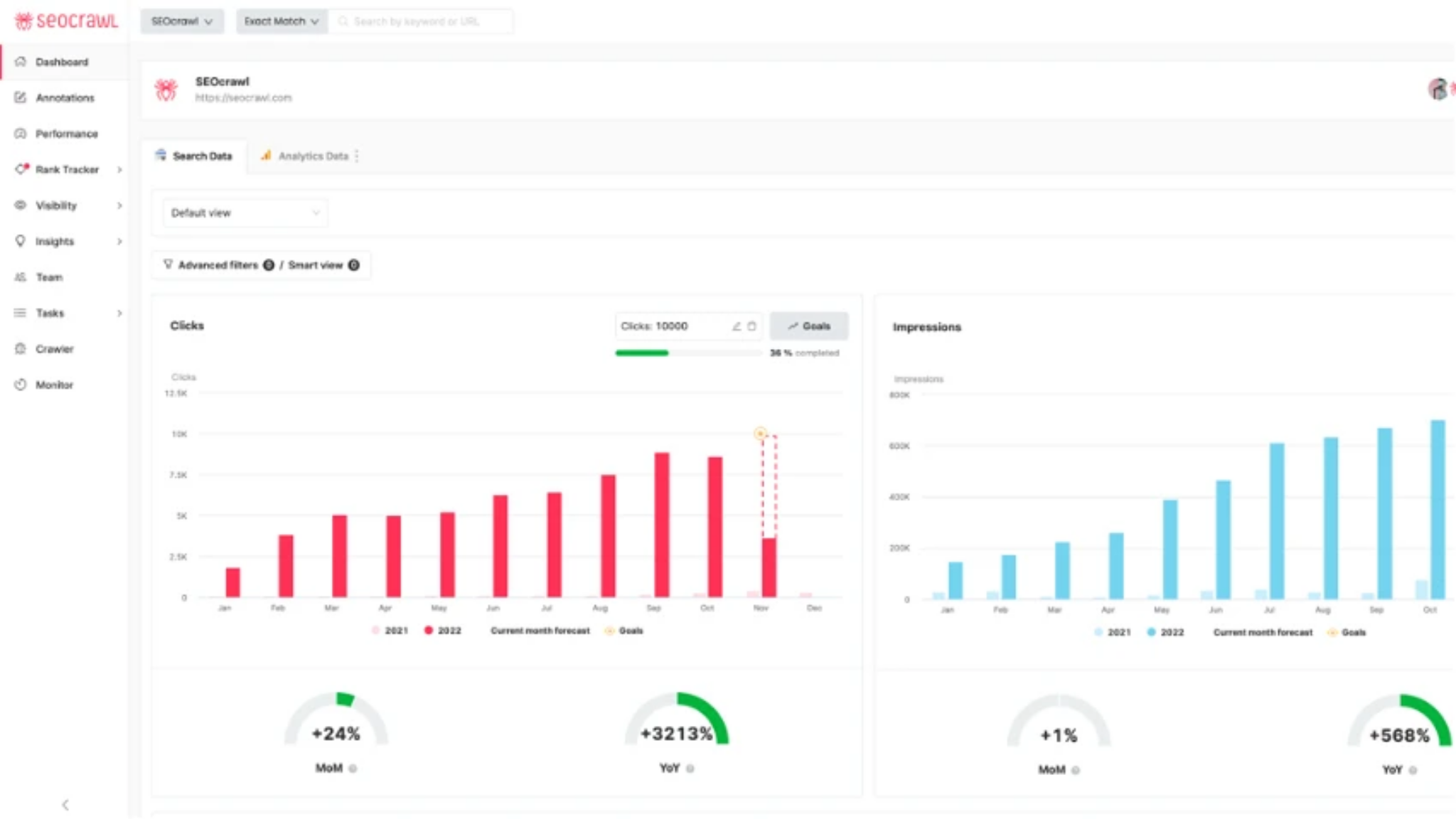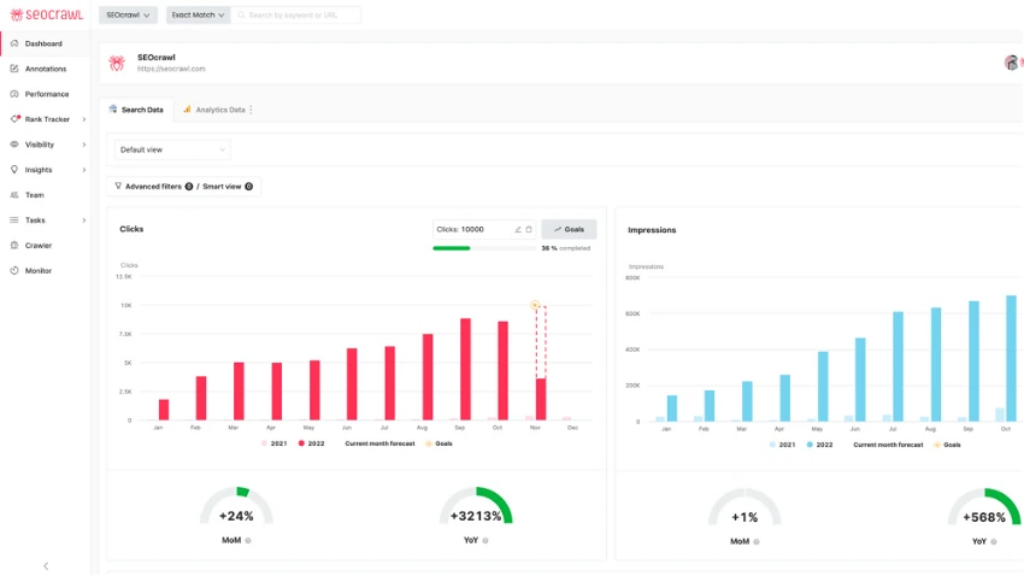 The SEO Dashboard is a powerful tool for analyzing the detailed performance of your project. It allows you to track key performance metrics such as keyword rankings, organic traffic, and more over time. With SEO Dashboard, you can view data in graphical form so that you can quickly spot trends and make informed decisions about your project. Additionally, the dashboard includes several advanced features that allow you to conduct competitive analysis and identify opportunities for improvement.
One of the most useful features of the dashboard is its traffic prediction tool, which allows you to see how the current month's search volume will change by the end of the year. You can use this information to plan keyword research or planning content marketing efforts. Other features of SEO Dashboard include performance statistics with MoM and YoY growth, as well as an unlimited data storage capacity. All this data help you optimize your search engine optimization efforts and stay on top of your competition's progress.
Rank Tracking
The Rank Tracker allows you to track the progress of your keyword performance in real-time and provide analytics data such as keyword rankings, traffic volume, average CPC, search engine results page (SERP) positions, and more. You can also categorize keywords in clusters and analyze them with heat maps to see the growth trends of each of them. When analyzing data, you can apply filters to see brand vs. non-brand traffic or whatever you think is best.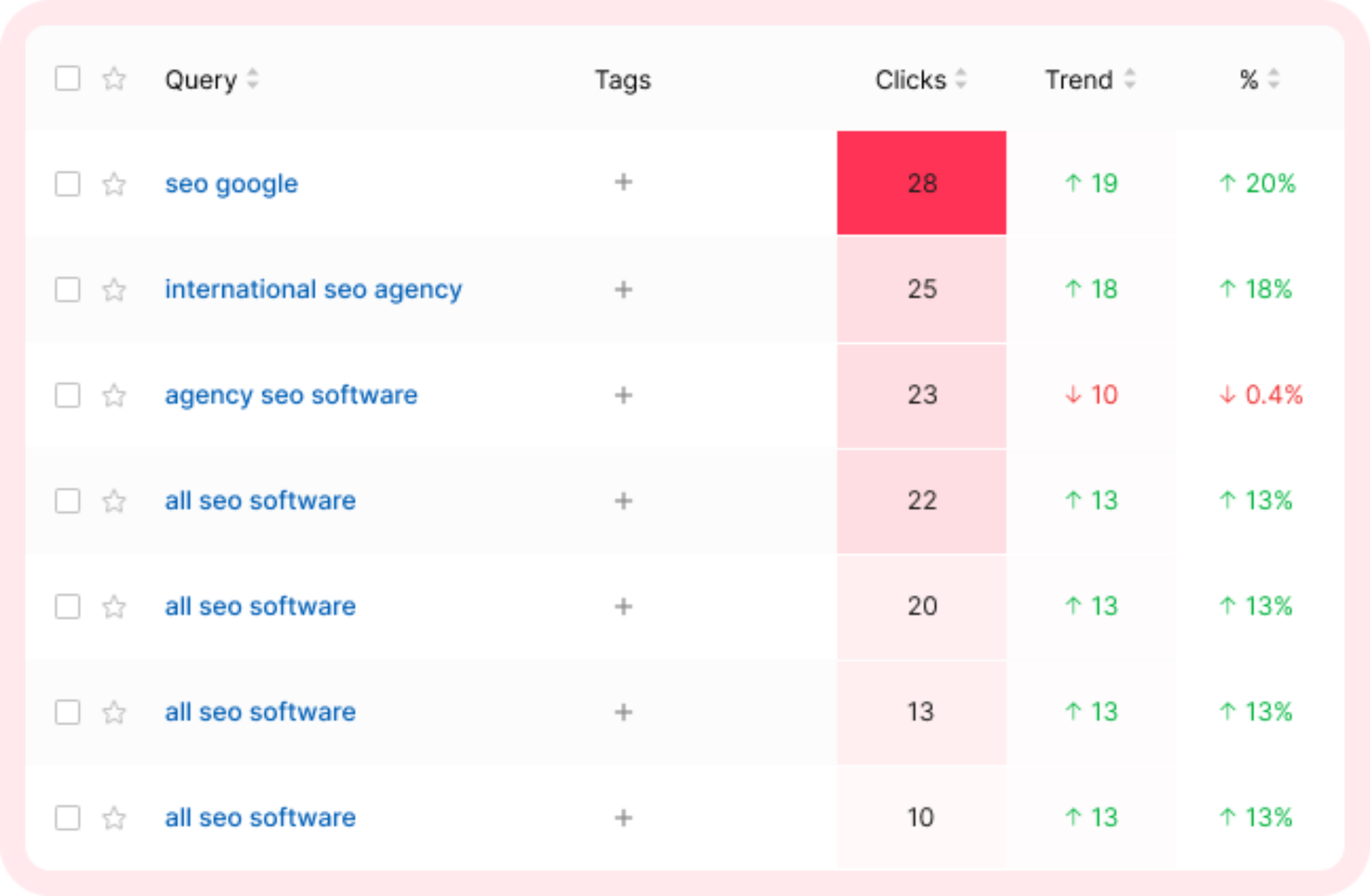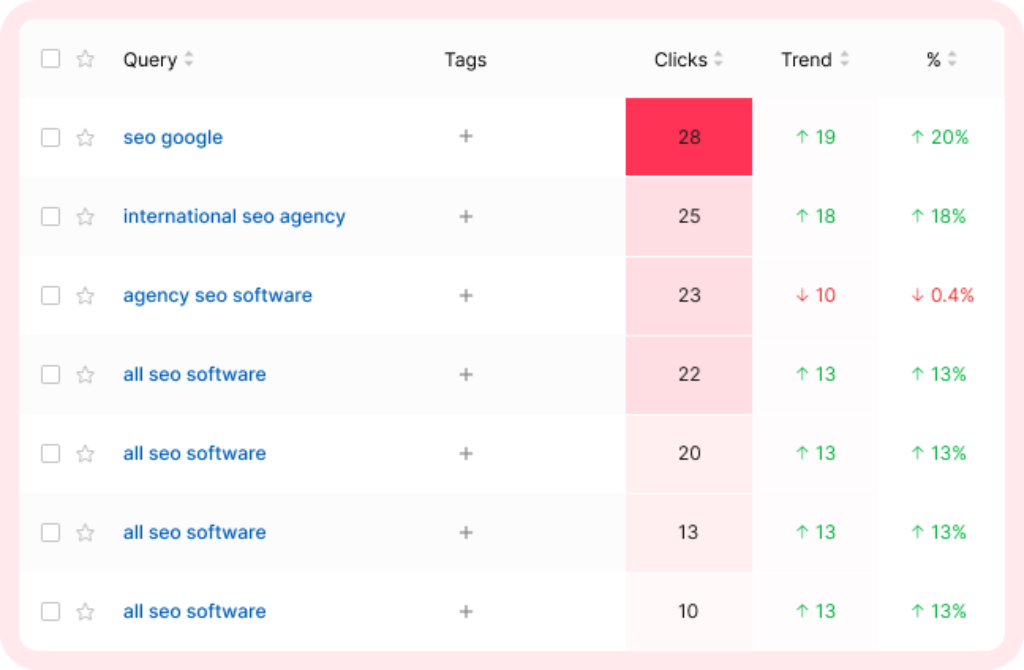 Besides keywords and tags, you can also automatically calculate growth trends for top keywords and URLs using Rank Tracker. Also, you can analyze the complete performance data of branded keywords (branded traffic) and non-branded keywords to really see where the SEO value is. Overall, this tool provides an easy way to track the performance of your keyword campaigns and stay ahead of your competition.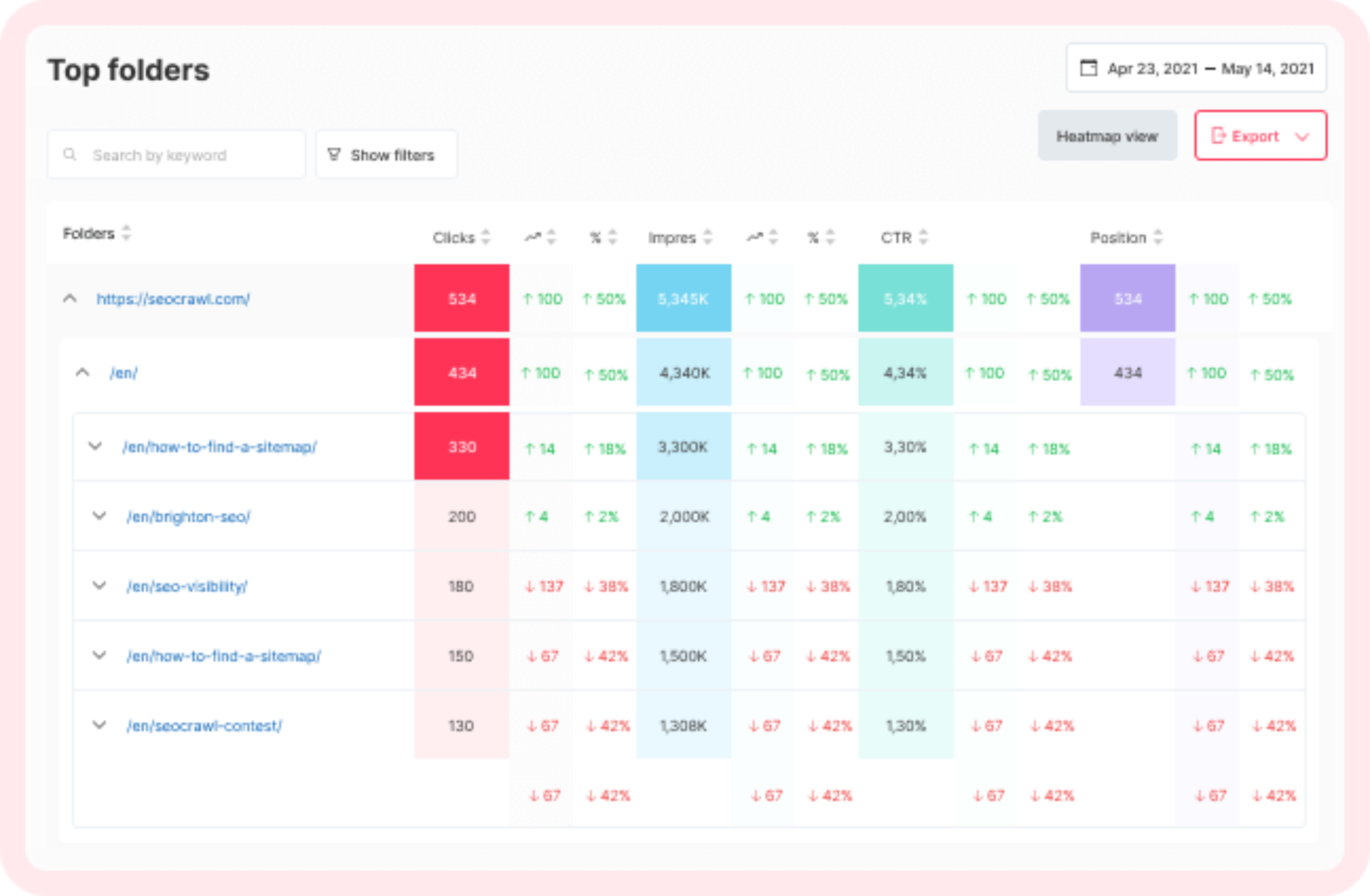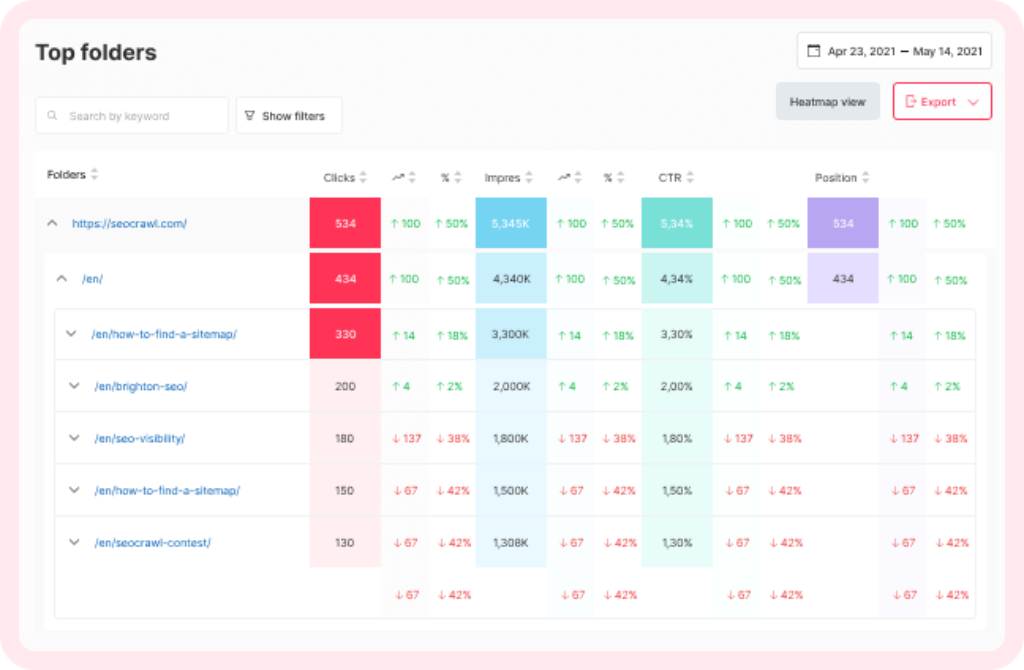 SEO Reporting
The SEO Report is an essential tool for any website looking to optimize its search engine visibility. The SEO Report allows you to track your keywords, pages, and search engine visibility over time. It also provides a more detailed overview of your search engine performance metrics, including average position, clicks, and impressions.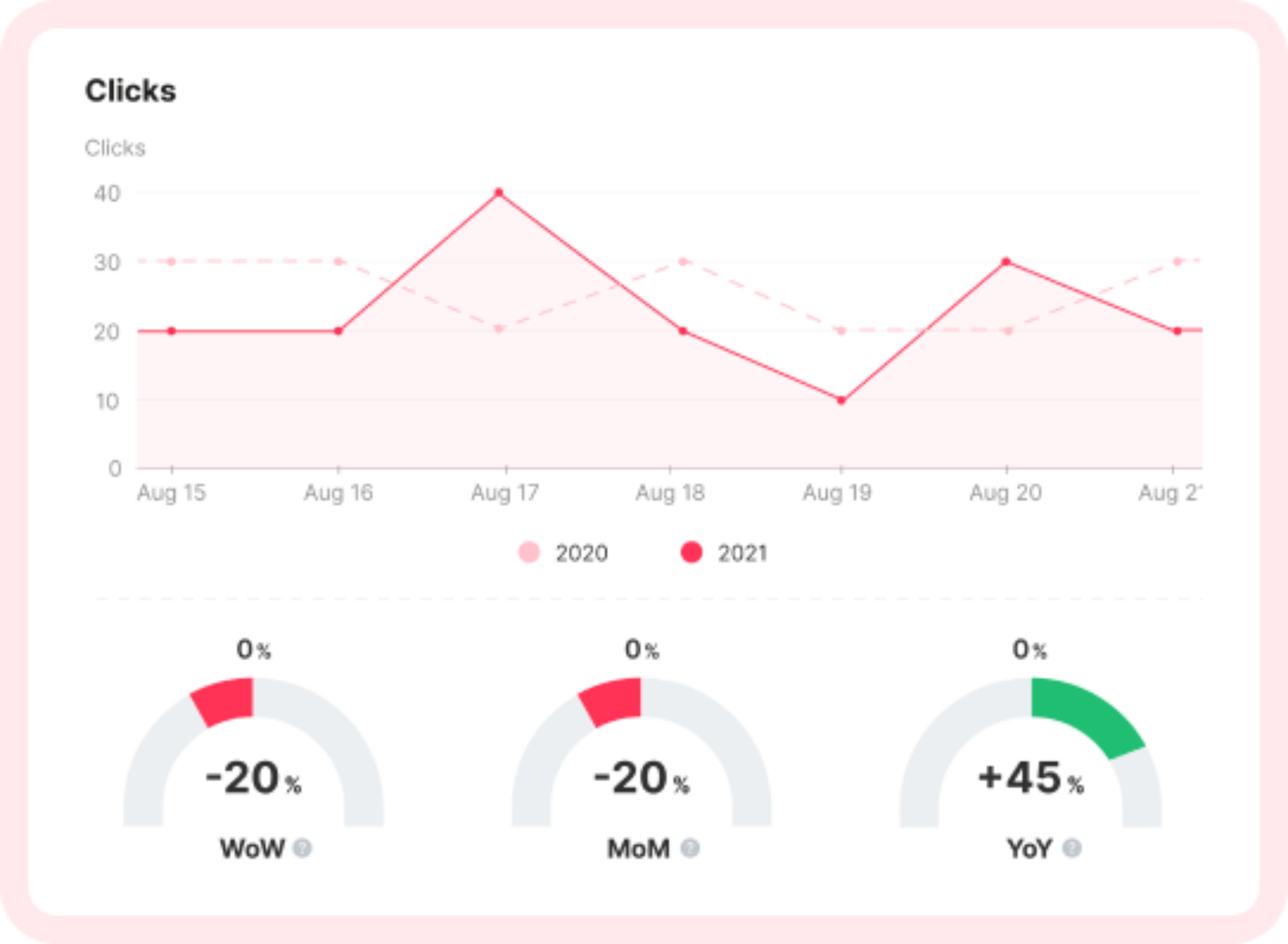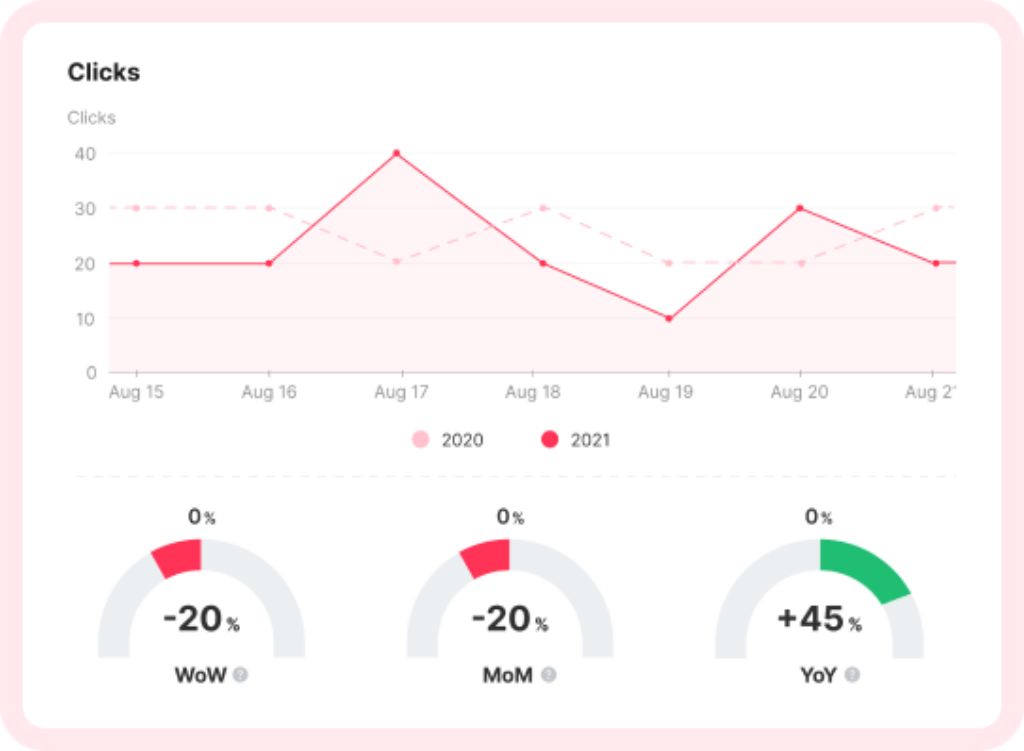 Additionally, the SEO report allows you to analyze keyword variations and the changes in those keywords over time. This is helpful for tracking the success of your keywords and pages over time. Thus gives automated monthly reports.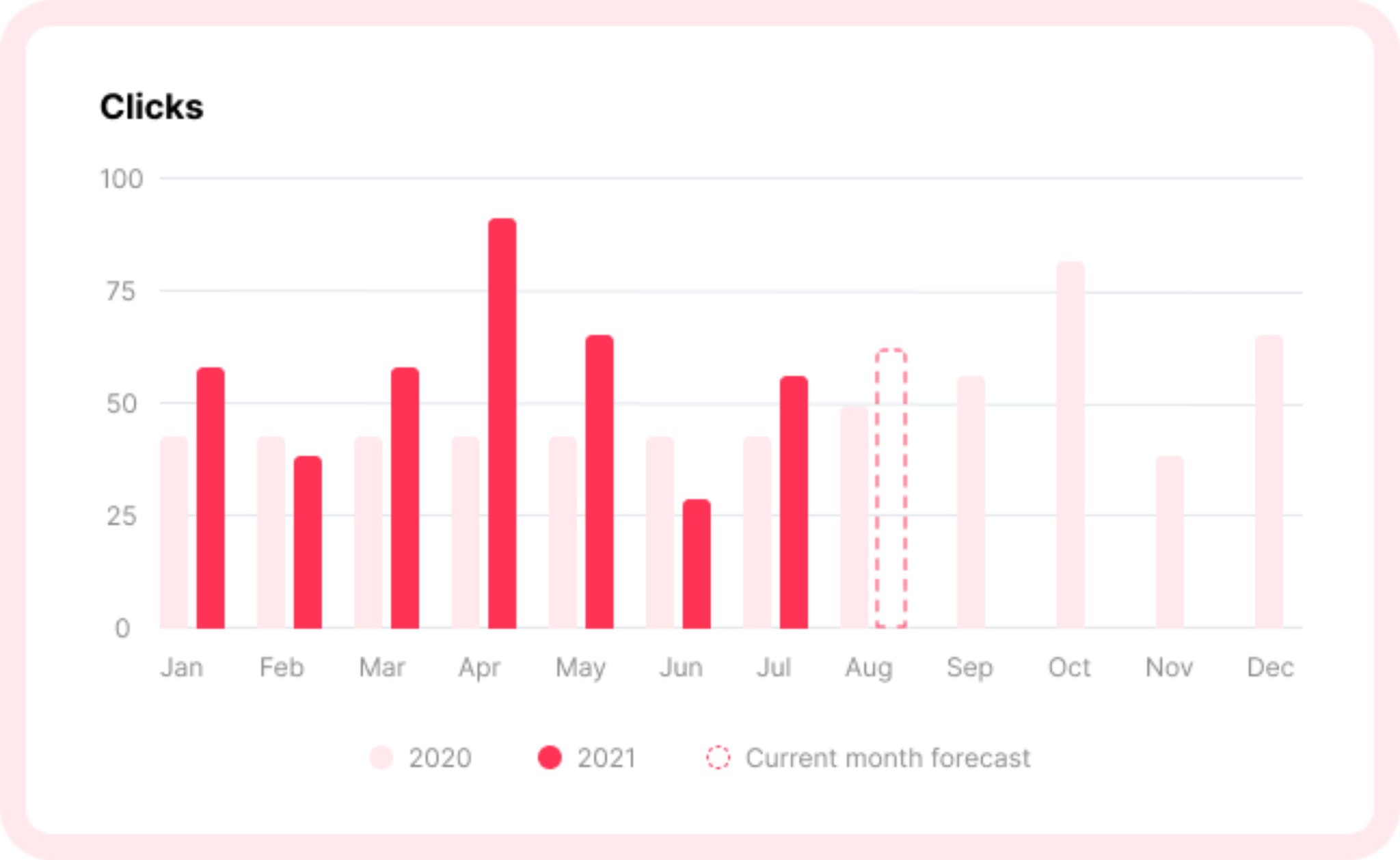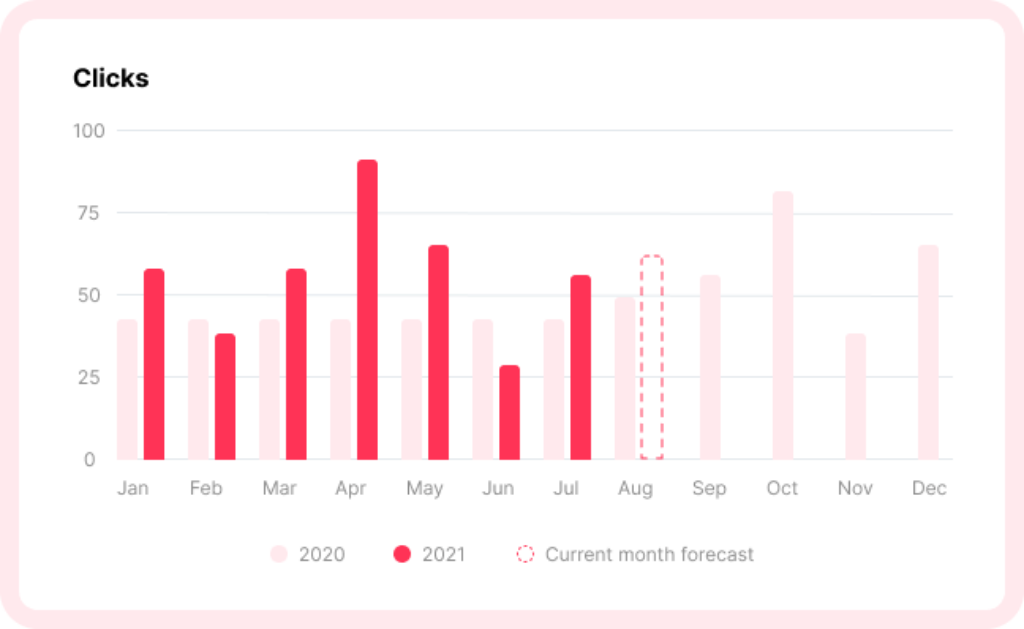 Task Manager
Task Manager is an online tool that helps you track and analyze your online SEO efforts. It provides a simple, dynamic way to manage your SEO tasks by organizing them into blocks (pending, in progress, or finished). This makes it easy to see the status of your tasks, the progress made, and what remains to be done.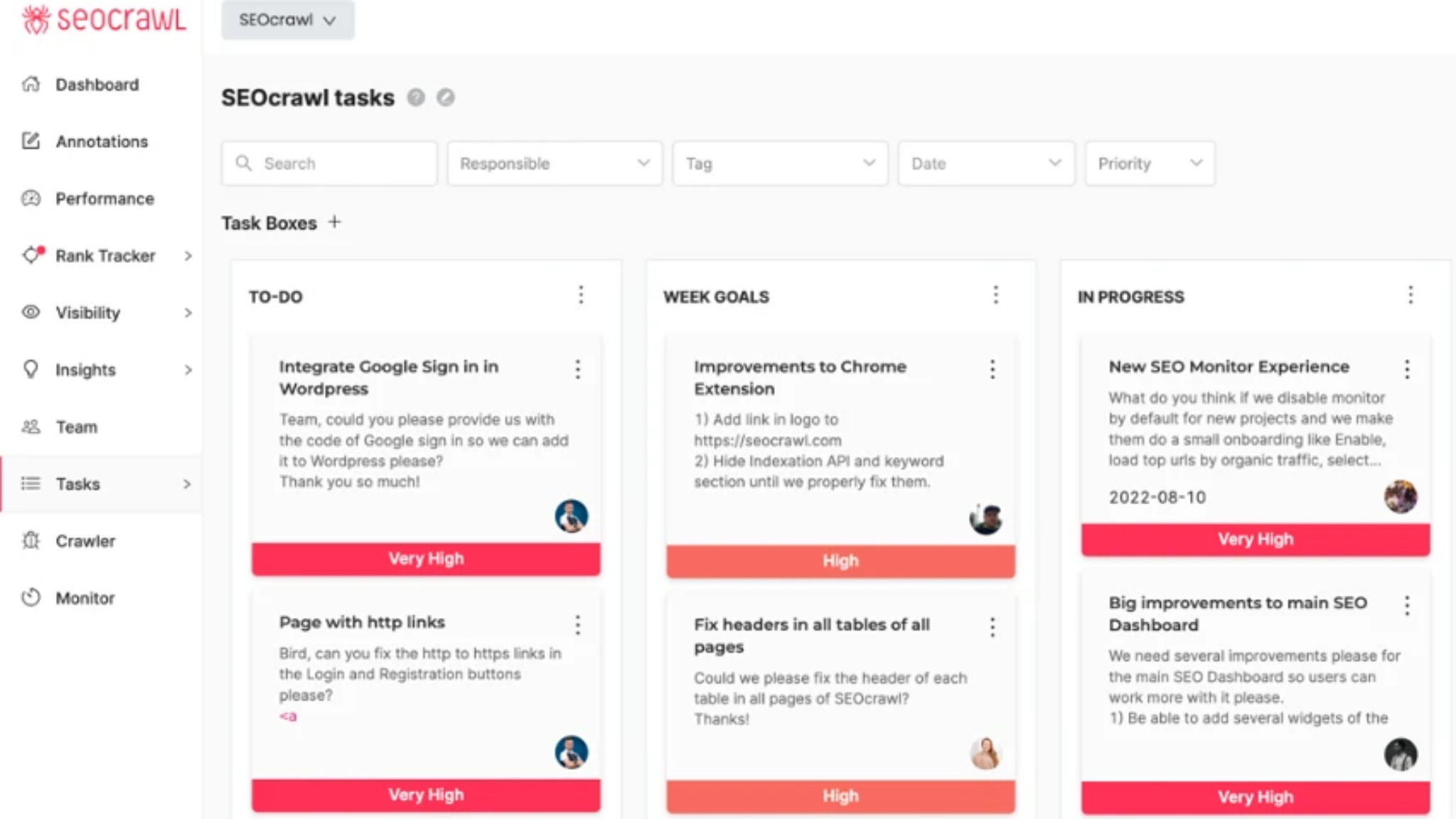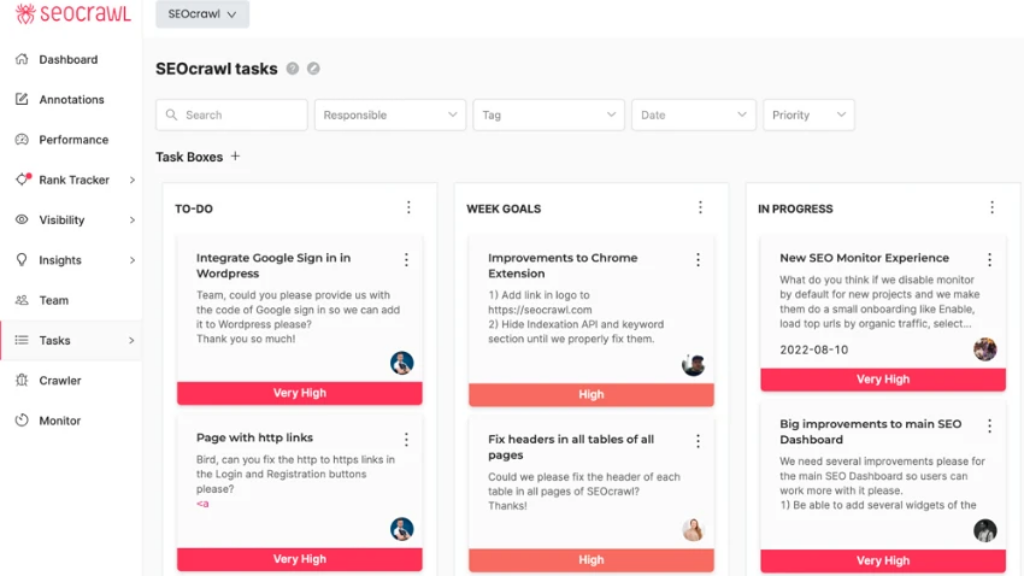 Task Manager also has a Kanban format that helps you see exactly the status of your tasks, the progress made, and what remains to be done. With Task Manager, you'll have everything you need to organize and track your online SEO efforts efficiently and effectively.
SEO Monitor
Control all Changes on your Website with the new SEO Monitor. It is a really simple but incredibly useful tool for monitoring your SEO project. It monitors your project's most important URLs and alerts you to any changes according to your preferences defined by you. This makes it a great tool for keeping tabs on your SEO progress and making sure that you are taking the necessary steps to optimize your website.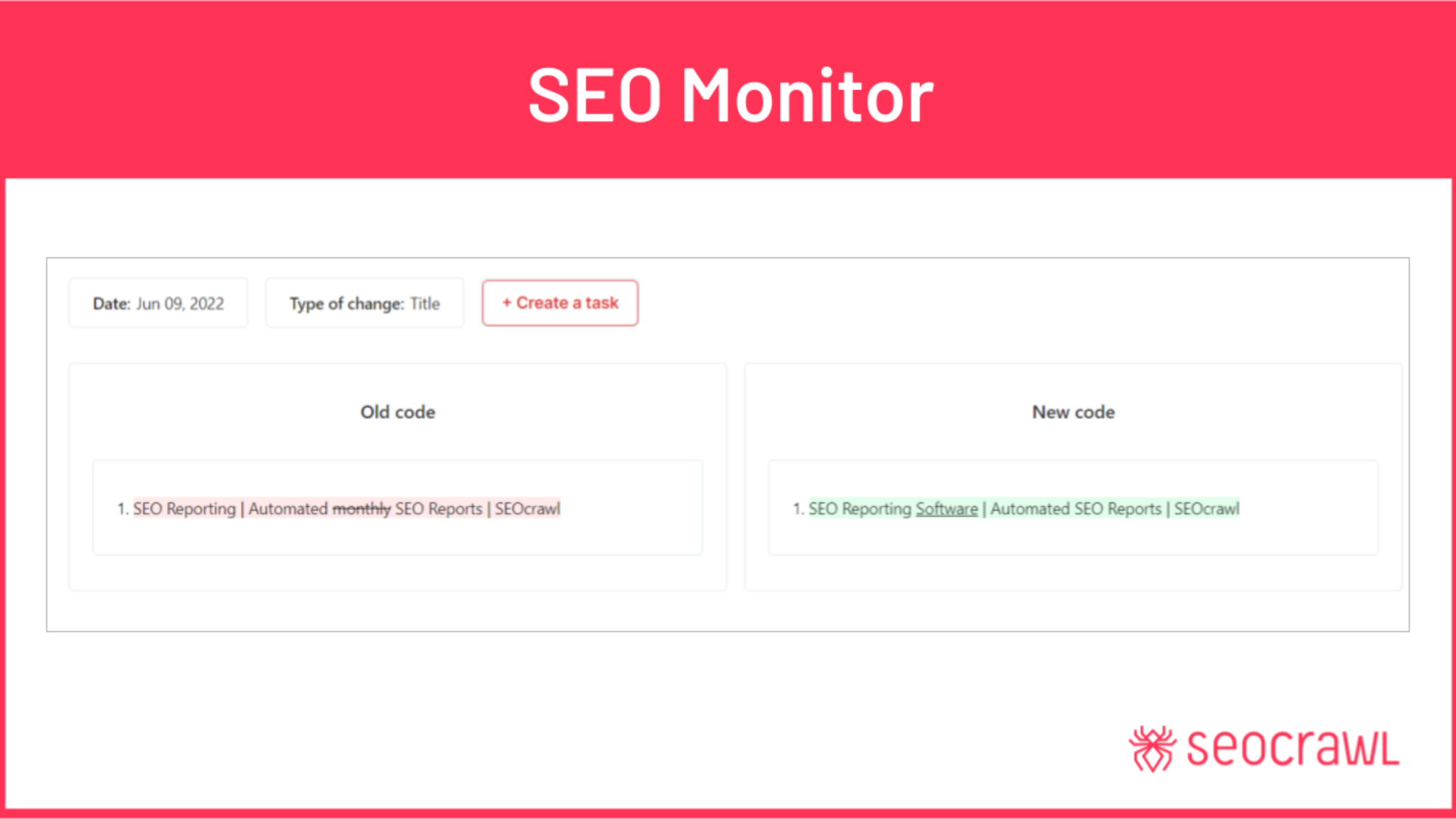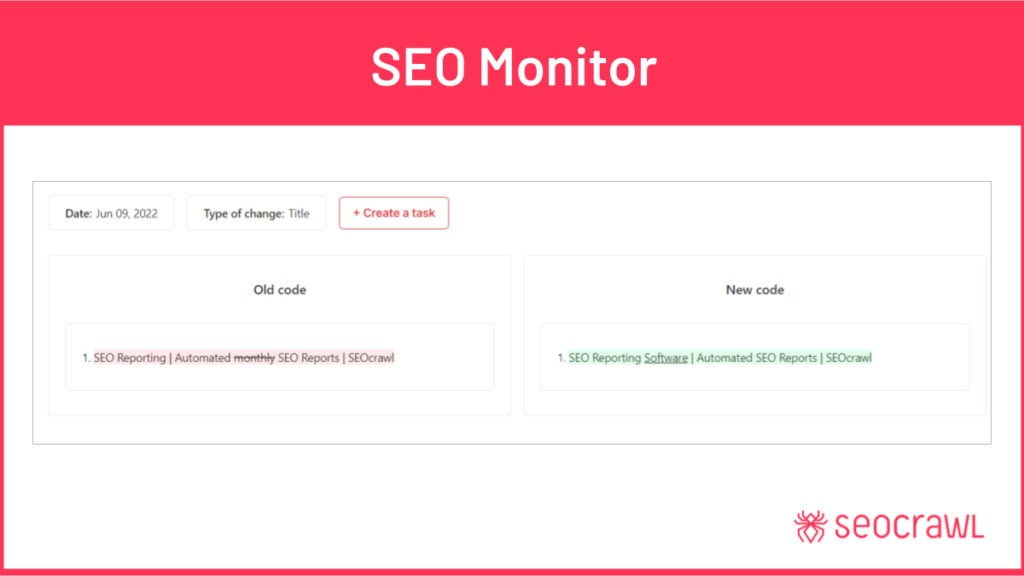 The fact that it is designed to measure is one of the main advantages of SEO Monitor. You can modify the frequency with which you are notified of changes, as well as control which elements are monitored.
SEO Cannibalization
In comparison to content creation, fixing technical errors, and WPO, keyword cannibalization might not be a top priority for your project's SEO. Yet, in order to avoid and overcome this issue when and if it occurs, you must be aware of how to recognize and remedy it.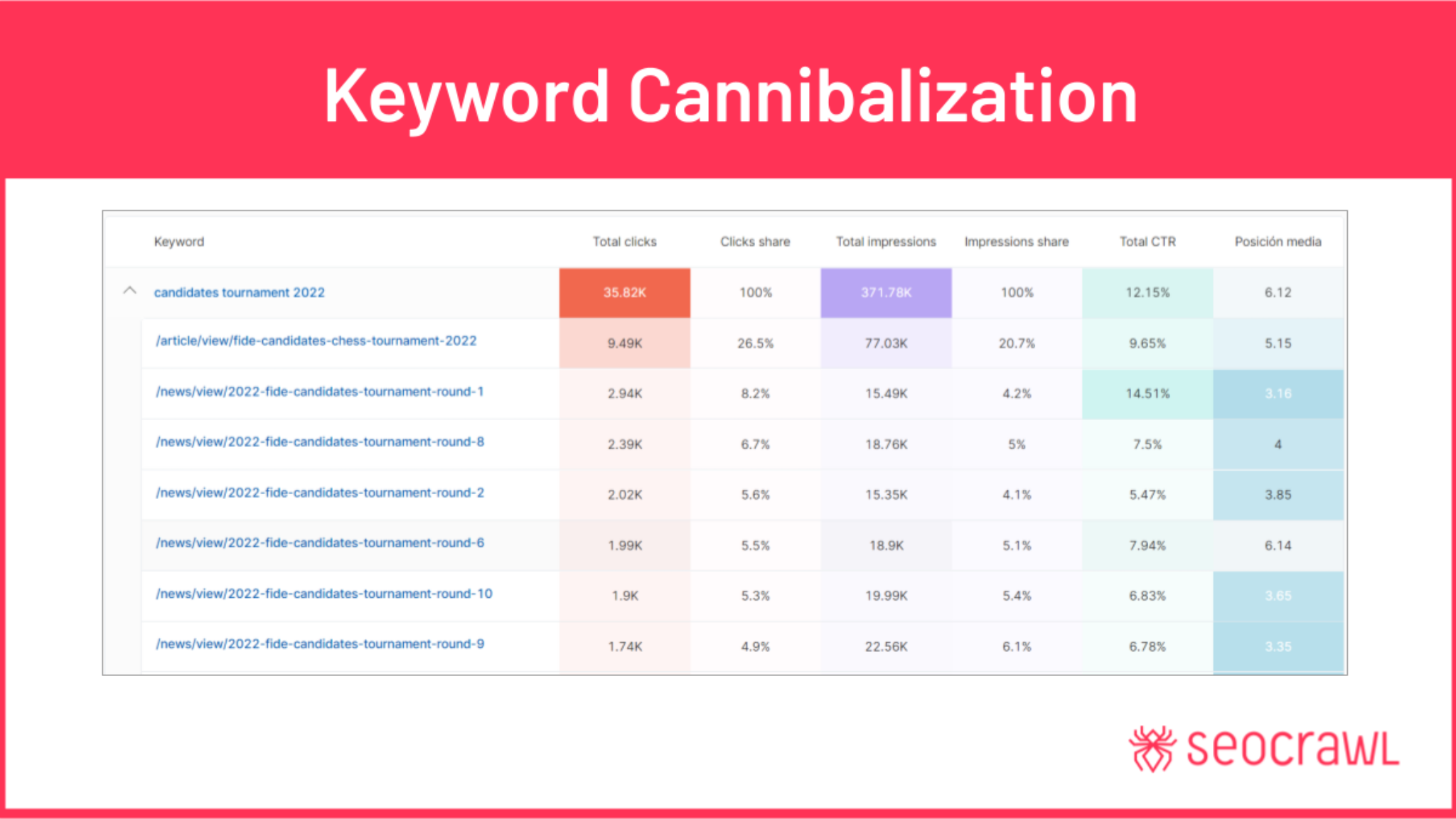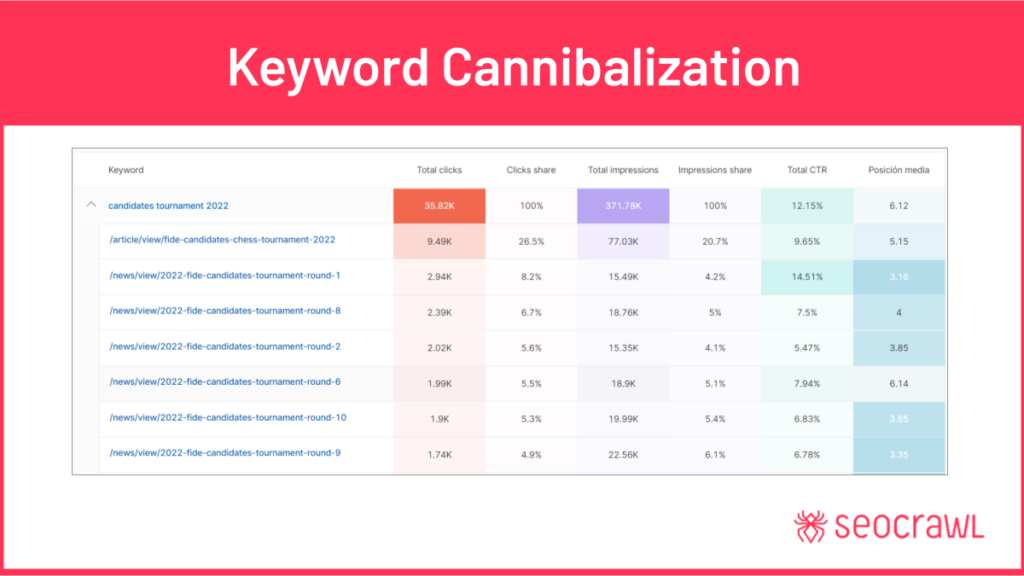 SEO cannibalization occurs when you have more than one URL ranking for a keyword and their click distributions are similar. For example, if your keyword is "cheap cars," you'll get SEO cannibalization if you have:
The homepage ranking with "cheap cars": cars.com
A specific landing page: cars.com/cheap cars.


SEO Visibility
The degree of influence your brand has on the search results for the keywords you desire can be measured as SEO visibility. That is to say, for how visible you are to the user and the keywords your project has.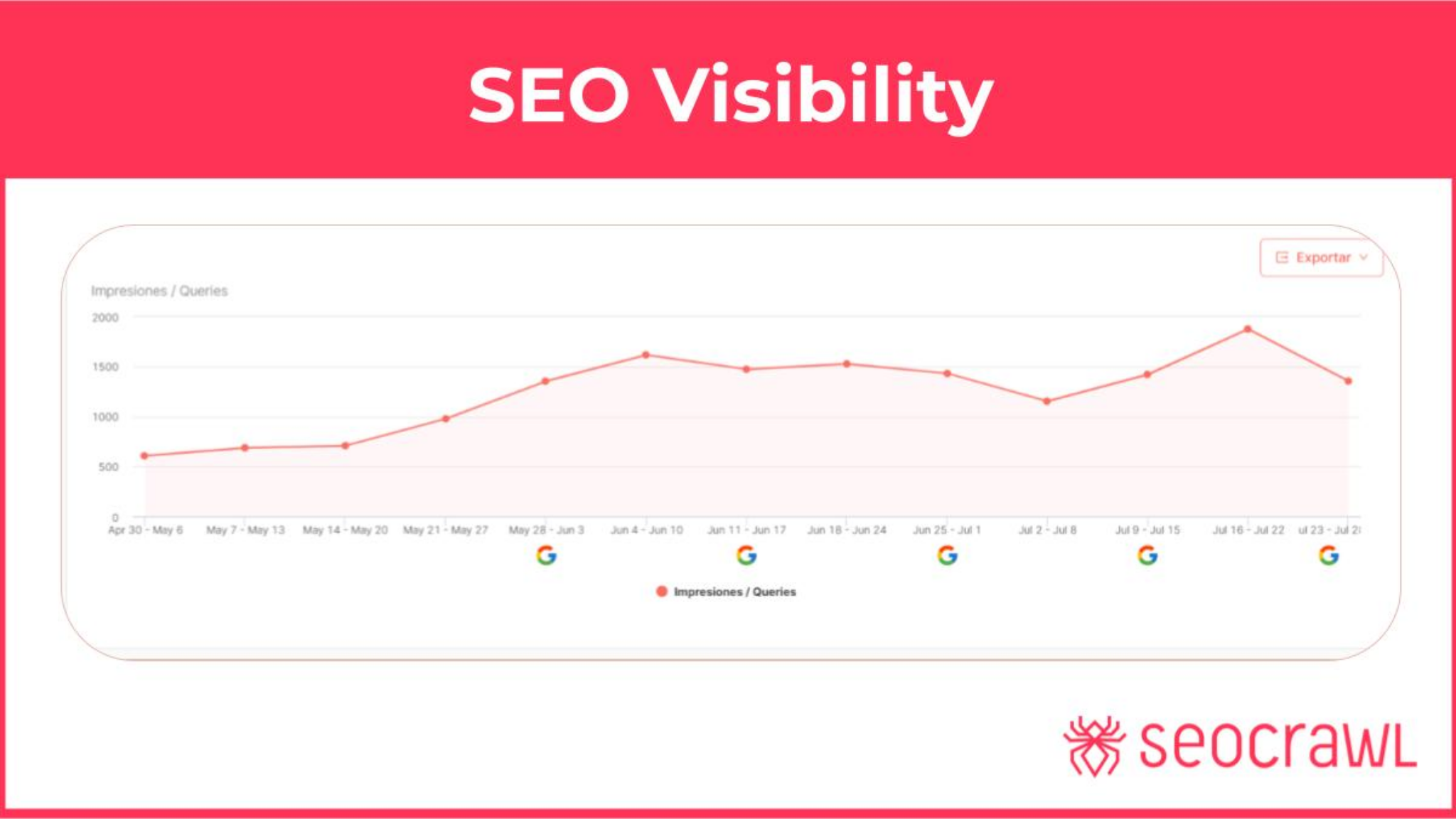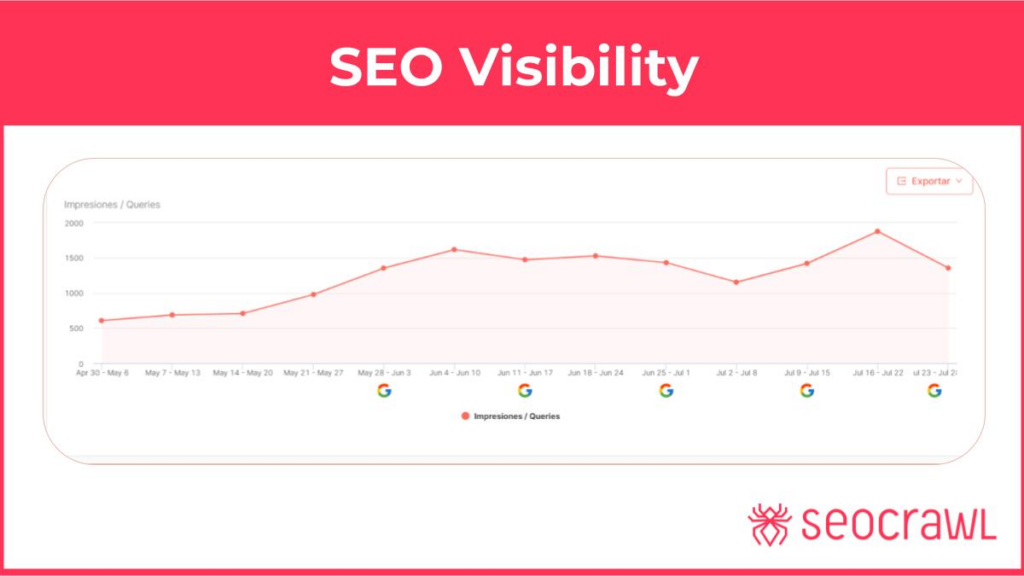 There are many ways to measure SEO visibility and each expert will have their own way, but SEOcrawl provides you a step further and make our own calculation taking into account two main parameters:
Impressions: total number of impressions
Queries: unique number of keywords ranked in Google with at least one impression
SEO Opportunities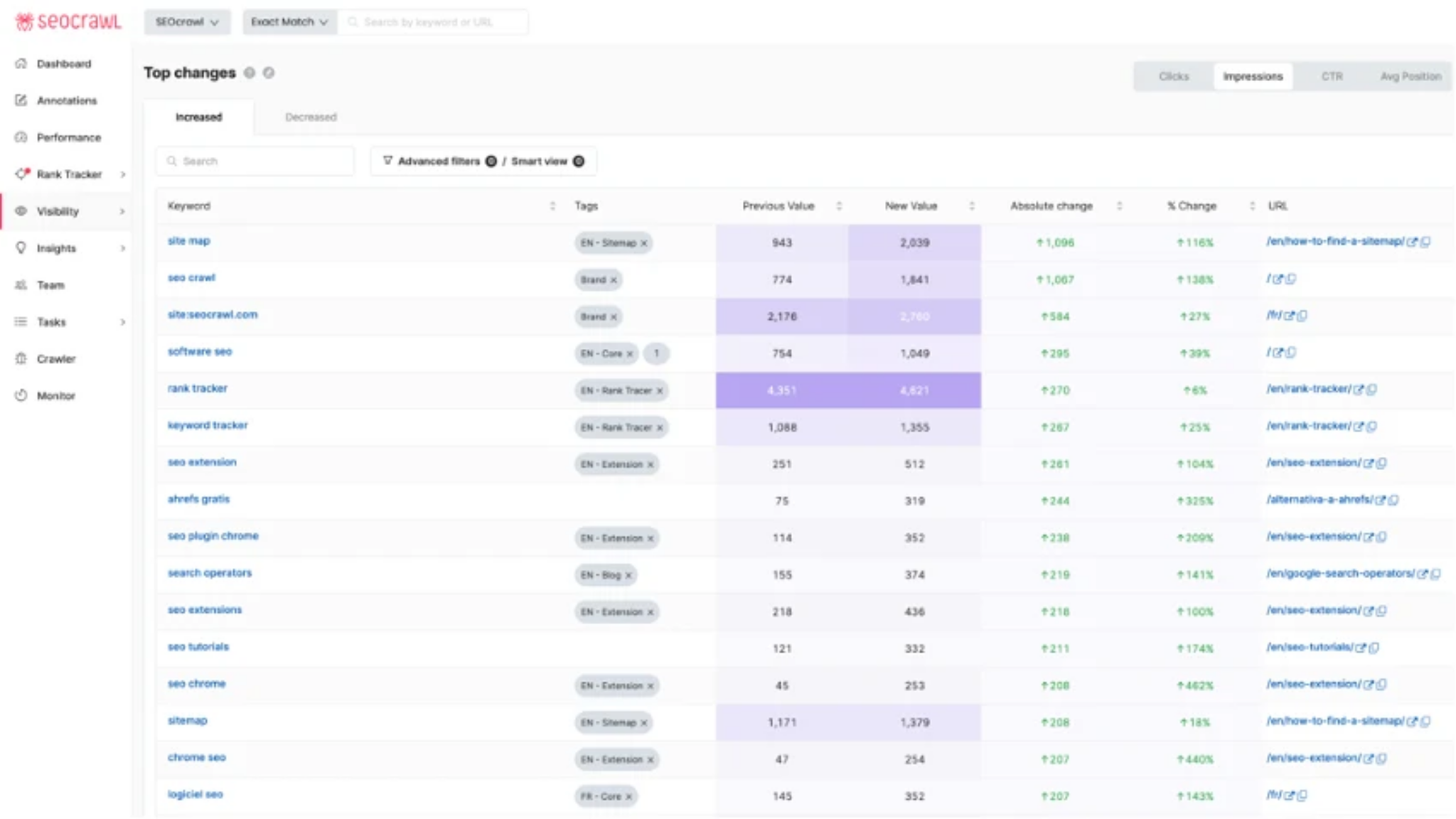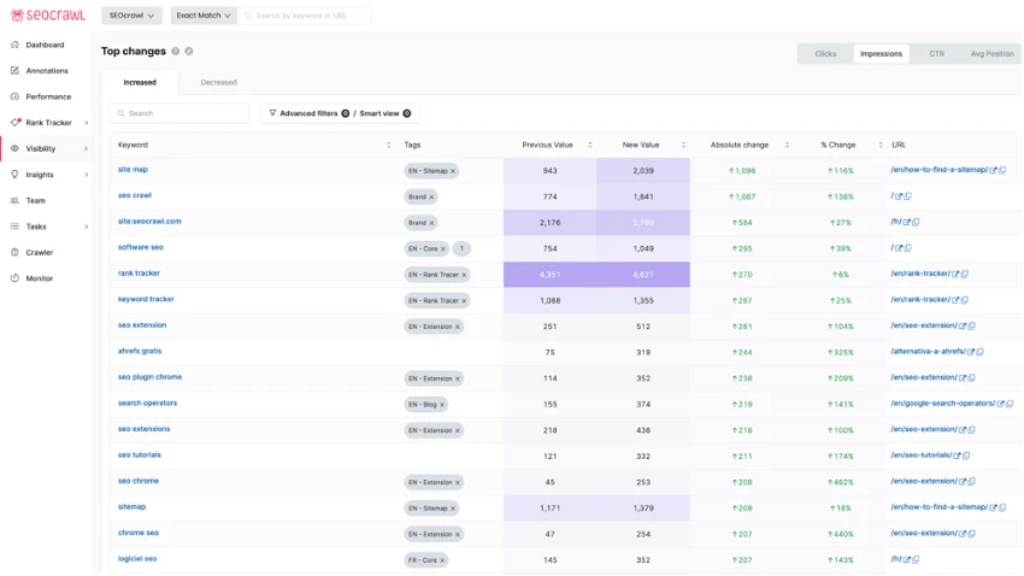 SEOCrawl is a tool that helps businesses identify potential opportunities for SEO optimization in their target market. Discover your opportunities report by logging into your project Dashboard on SEOcrawl and opening the SEO opportunities report from the side menu, as shown in the image below.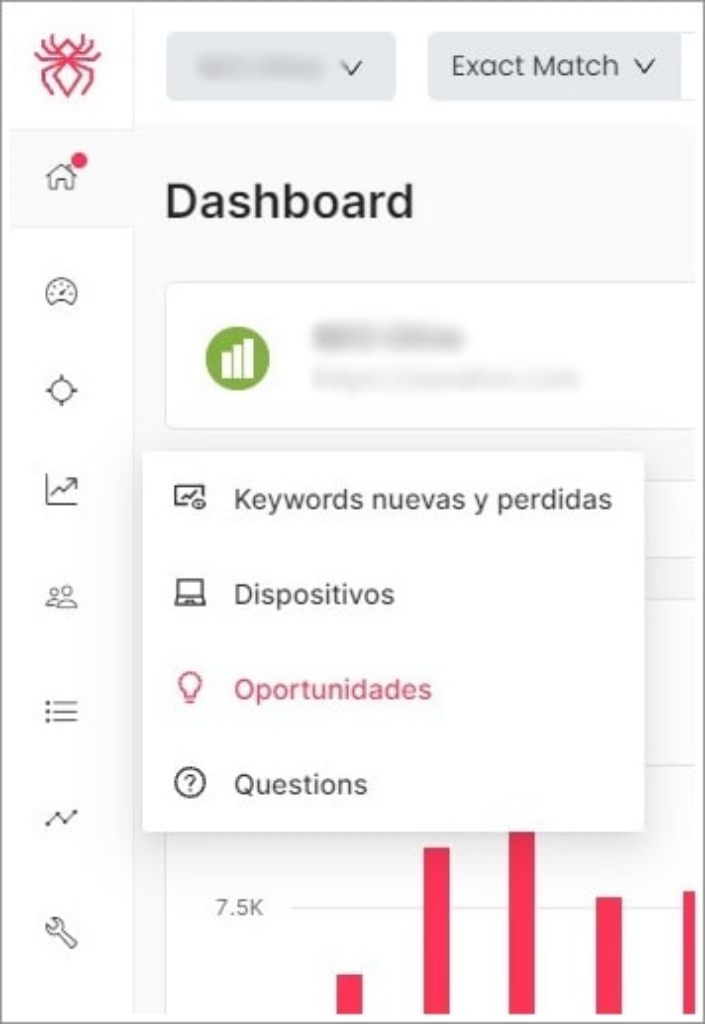 The report allows you to configure a lot of different options like Time frame, Heat map, filters, and many more to extract the data you're most interested in.
SEO Extension
An SEO extension is a browser add-on that gives you fast, simple, and accessible access to page SEO metadata. When analyzing the data, the goal is to be as effective as possible in order to arrive at better decisions. Download their SEO Extention for google chrome for free!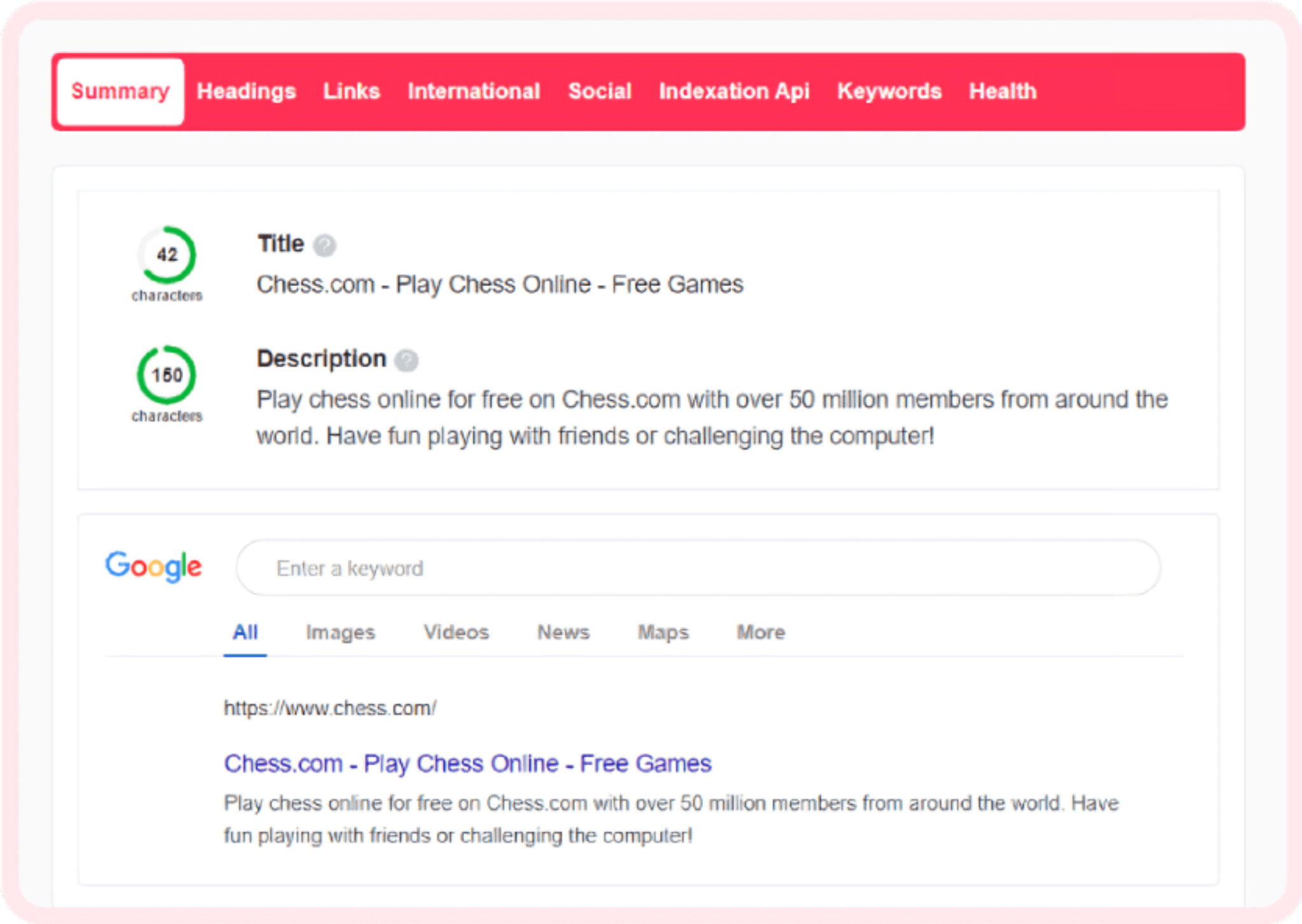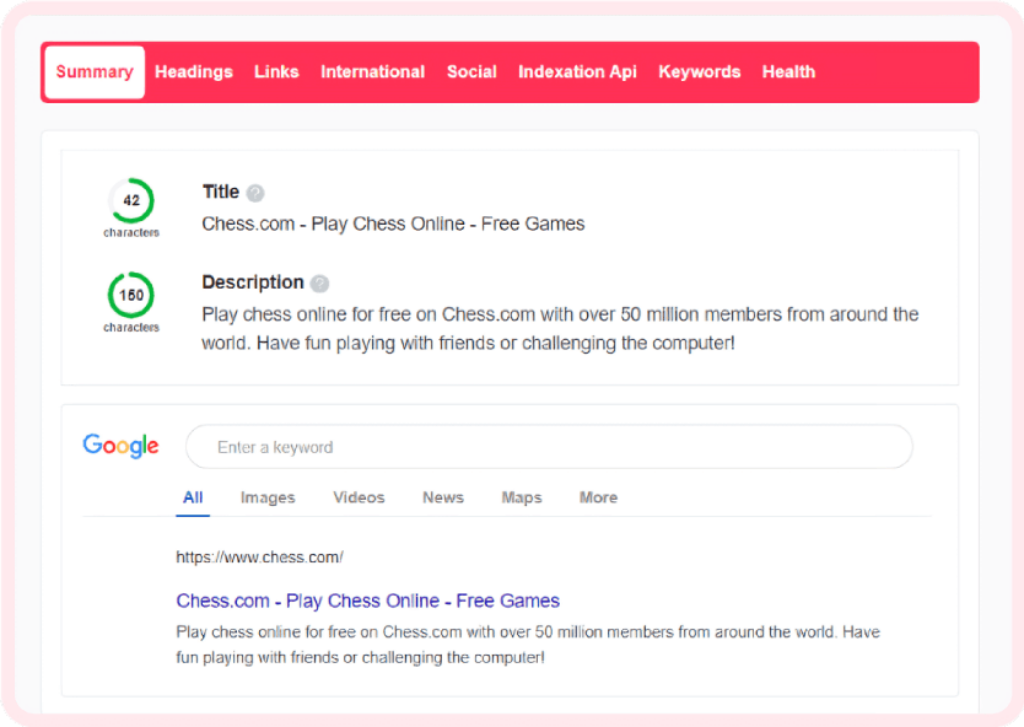 Why Use SEOCrawl
Use Cases and Benefits
SEO freelance
SEO agencies
In-house SEO
Enterprise
 Data Warehouse
SEO Targets and Forecasts
MoM (Month over Month) y Yoy (Year over Year)
Changes and Trends in Keywords and URLs
URL View
Keyword View
Automatic Keyword and Url Tagging
Brand vs Non-Brand Report
Top Tags (Performance by Groups)
SEO Visibility Index
Keyword Distribution by Position
New and Lost Keywords
SEO Annotations and SEO Performance Measurement
Web Health
Pricing Plans
Monthly Pricing and Annual Pricing
Monthly Plan has 7 days free trial. Also, get 4 months for free with the yearly plan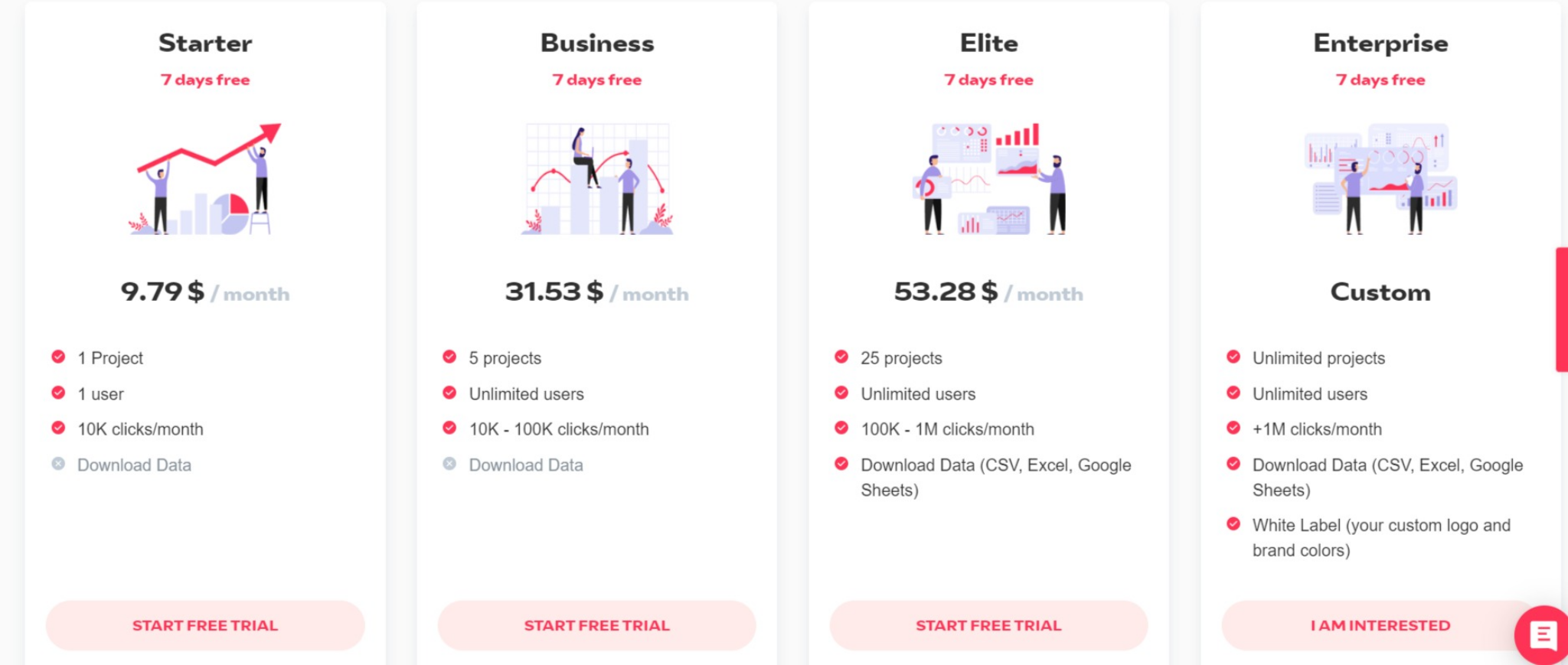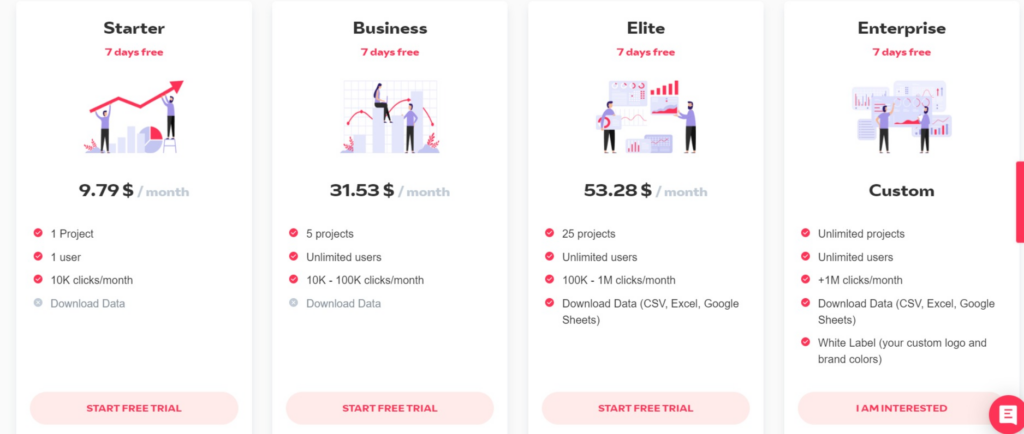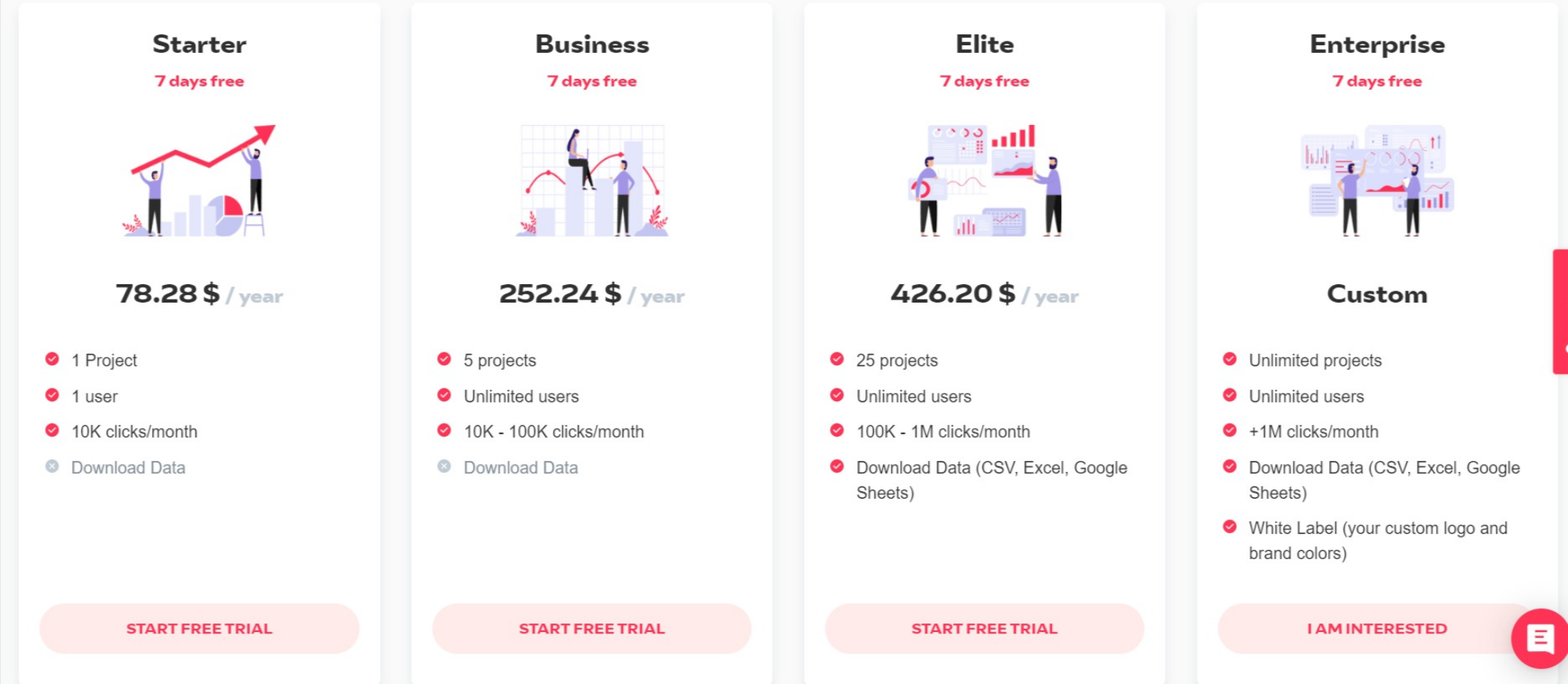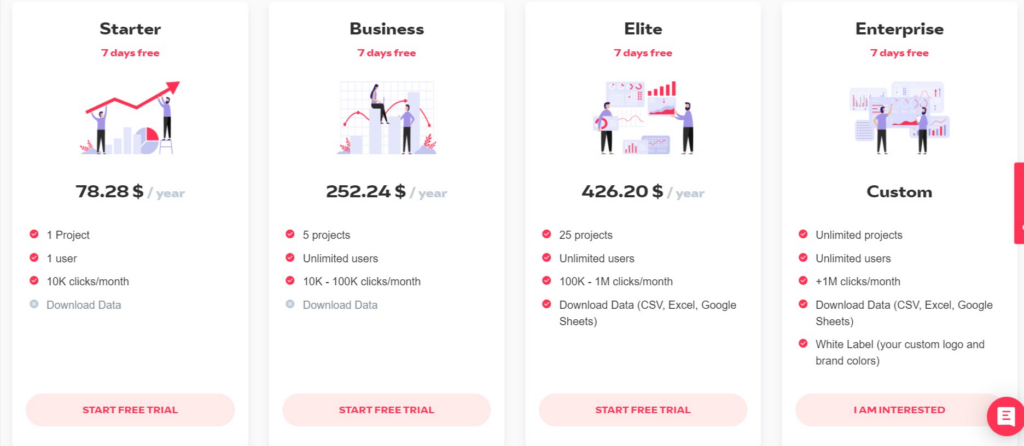 Support
Technical Support, Knowledge Base, Roadmaps, Changelogs
Alternatives
Similar Apps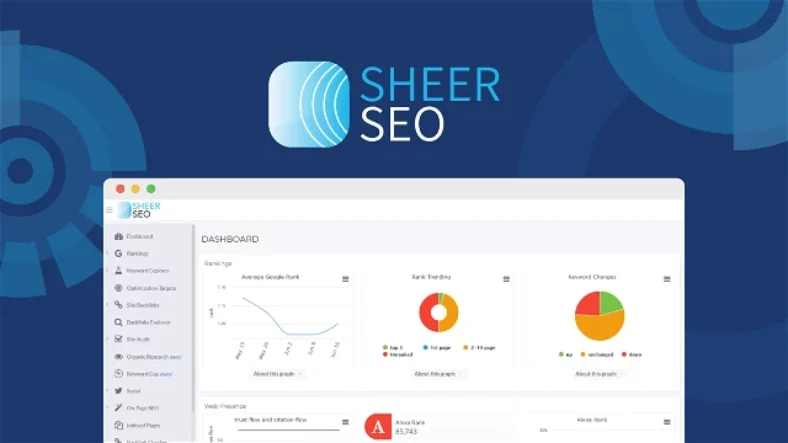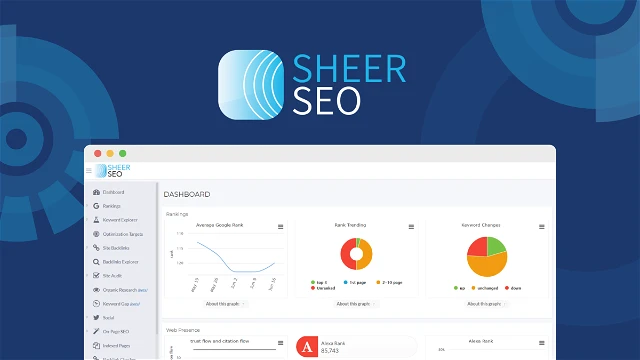 Sheer SEO is Complete SEO software that automates your SEO efforts, including rank tracking and link building. It is a simple, easy-to-use, and Robust SEO tool.
SEOmator is an online tool that crawls your website and finds the most important issues for you in order to improve your site's performance in search engines.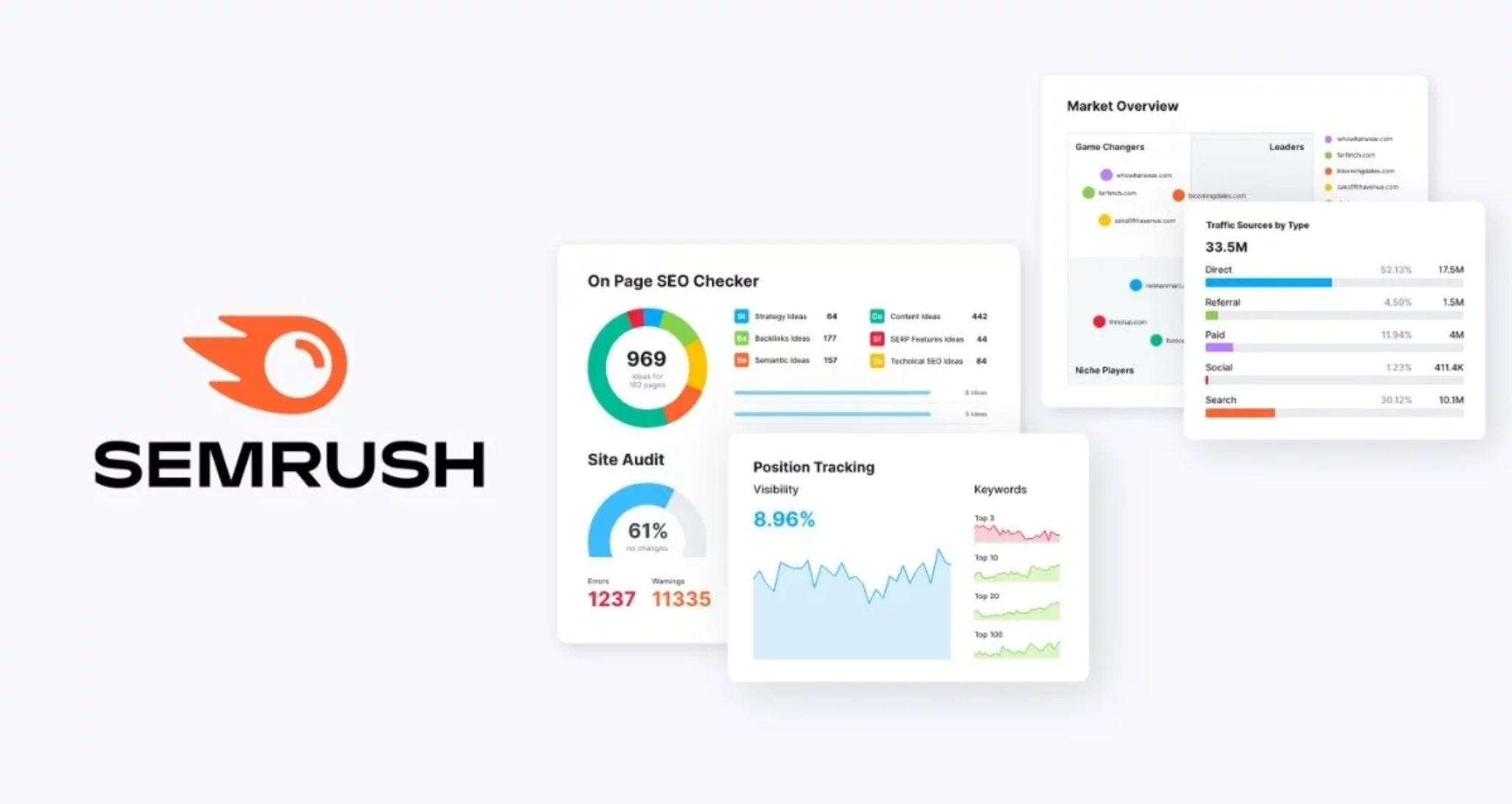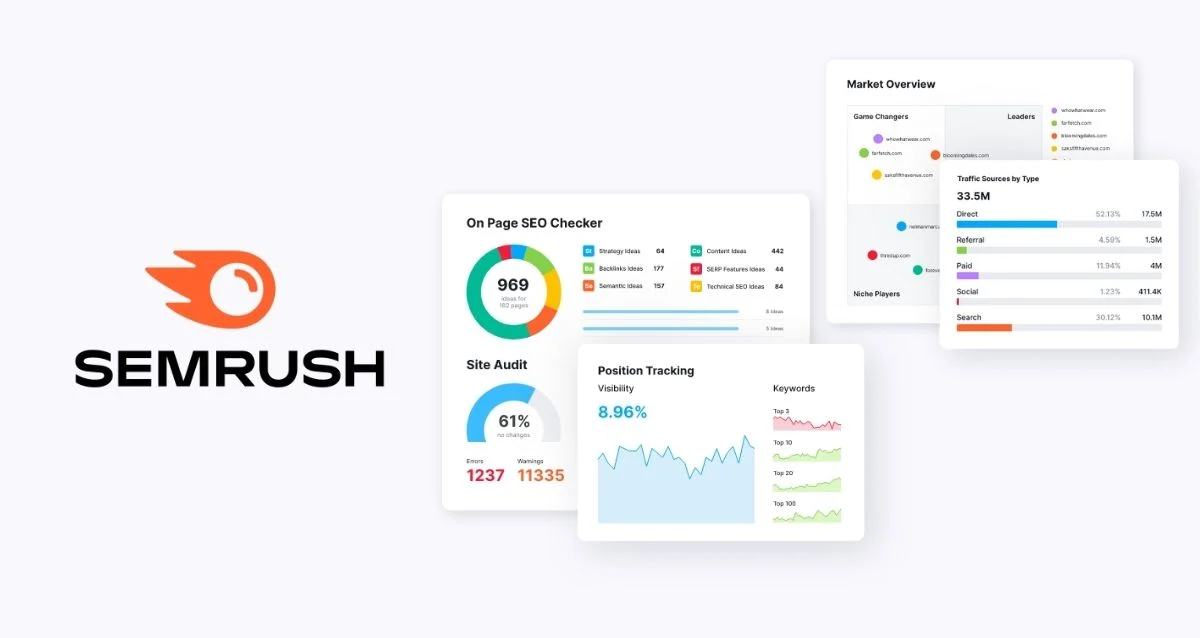 Semrush is a leading online visibility management software-as-a-service platform. With over 55 products, tools, and add-ons across online visibility management, including tools for search, content, social media and market research, data for more than 142 countries, seamless integration with Google and task management platforms.
Final Verdict
Is SEOcrawl right for You?
SEOcrawl is an effective tool that provides deep insights into the search engine rankings of any given webpage. This tool helps businesses identify any opportunities for optimization and makes sure that all necessary steps are taken to improve the visibility of the website. It is essential for any business to use SEOcrawl to track its progress and track changes in search engine ranking.
Almost anybody may take advantage of Search Console data with SEOcrawl, an interactive dashboard. I recommend trying it if you have a lot of projects or are looking for simplicity and analysis speed.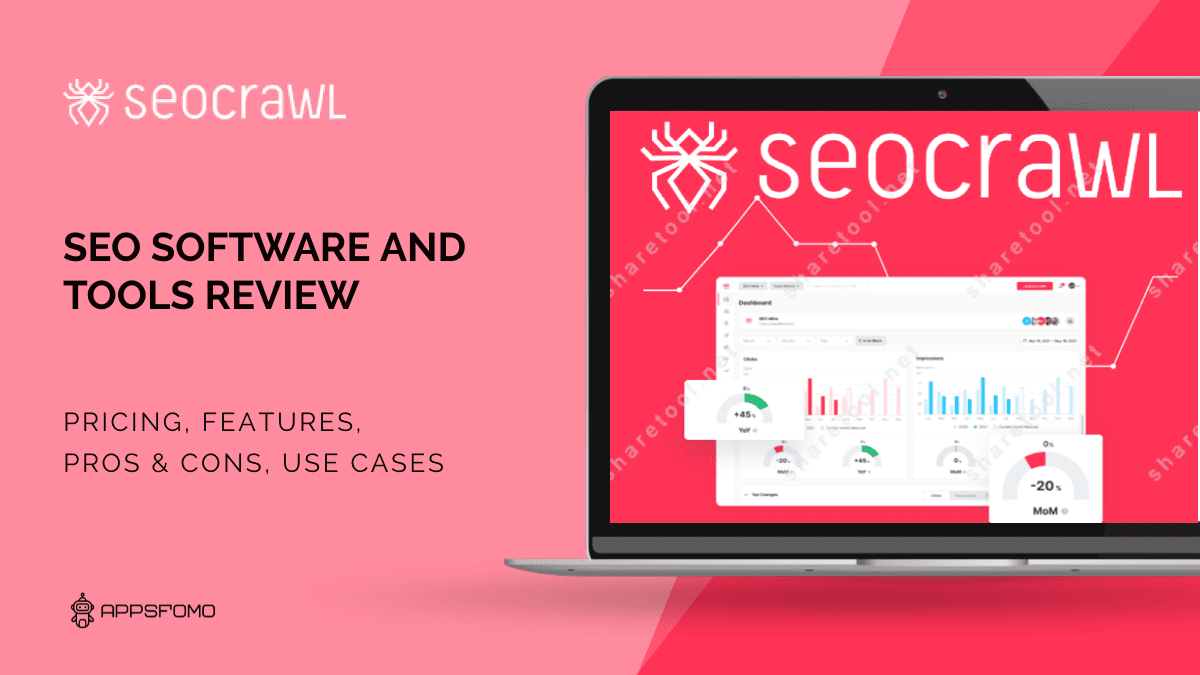 Specification:
SEOcrawl: Grow your SEO and Improve Your Website's Ranking
| | |
| --- | --- |
| Review Date | January 2023 |
| Company | SEOcrawl |
| Country | Spain |
| Initial Release | 2020 |
| Pricing | Annual Payment, Montlhy |
| Free Version | Available |
| Lifetime Deal | Yes |
| LTD Platform | Appsumo |
| Money-Back | N/A |
| Support type | Email, Live Chat, Phone call, Ticketing |
| Integrations | Yes |
| Supported Device | Browser, Linux, Mac, Web Based, Windows |
| Mobile app | Not Available |
| Affiliate Program | Yes |
PROS:
SEOcrawl will boost your rankings, visibility, and conversions.
The annotation feature is really useful as well and helps automate the process of finding whether improvements have been successful.
You can get an SEO extension for Google Chrome.
Supports 14 languages.
This tool also has a Kanban-style project management system, which is excellent.
This tool provides you with weekly or monthly SEO newsletters.
SEOcrawl will detect changes in visibility after Google algorithm updates.
CONS:
Data is lagging behind Search Console and only focuses on SEO
This tool does not provide any API or integrations.
No Public Roadmap/ Changelog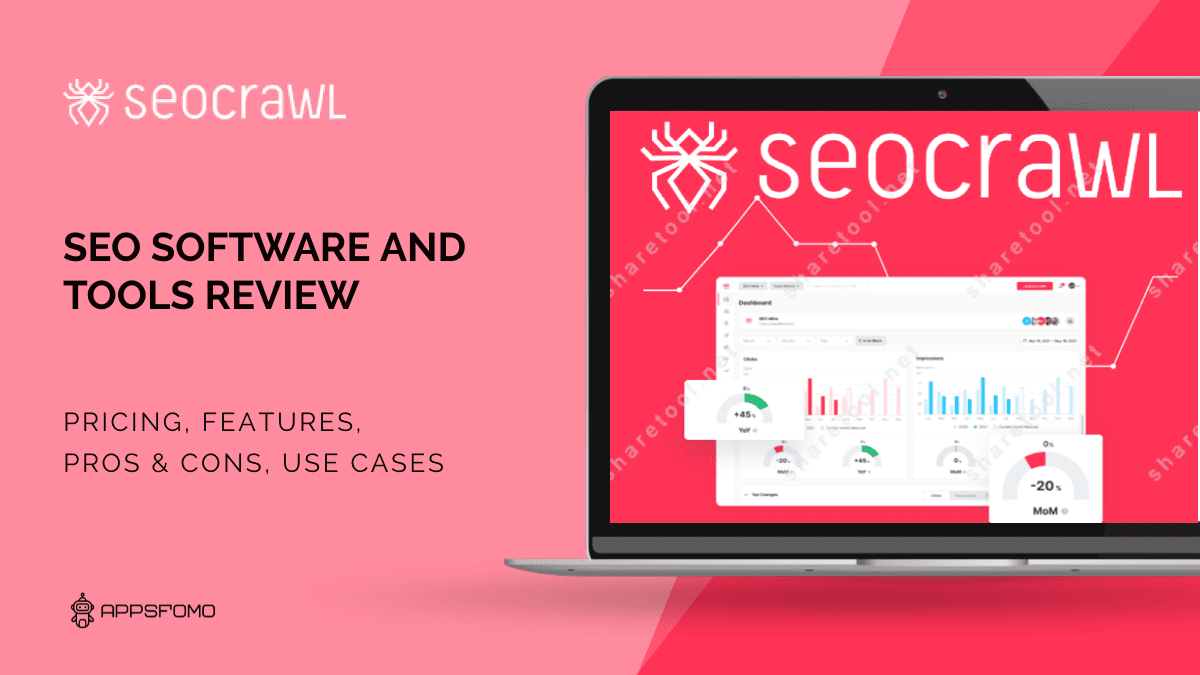 SEOcrawl: Grow your SEO and Improve Your Website's Ranking