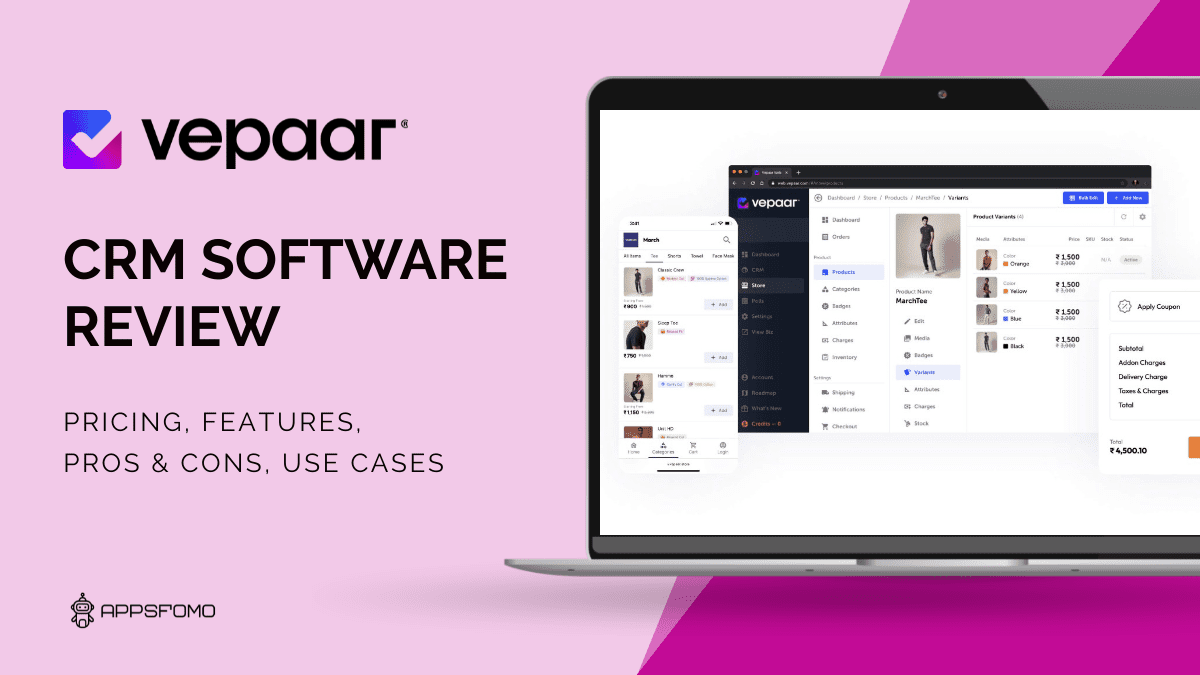 Vepaar: Tools to Quickly Build and Boost a Successful eCommerce Business
Add to wishlist
Added to wishlist
Removed from wishlist
0
Add to compare
Vepaar is an all-in-one web based WhatsApp marketing platform that allows you to reach out to customers via WhatsApp and manage your business on the go! Easy-to-use and intuitive, Vepaar provides a complete solution for businesses that are looking for a hassle free way of reaching out to their clients. It also allows them to further enhance their customer relationship management activities.
Vepaar offers a B2B platform that offers the most effective ways to engage with your online business workflow, customers and boost sales by leveraging the power of social media. You can create an online store with us, promote it on social platforms apps like Facebook, Instagram, Twitter and WhatsApp and also manage all your customer data in one place.
What Is Vepaar?
Vepaar is a unique platform that allows you to create your own e-commerce business. It provides all the tools and features you need to start selling from day one and grow your online business as fast as possible, including simple listing creation, powerful search engine optimization, mobile and desktop website integrations, secure transactions and more.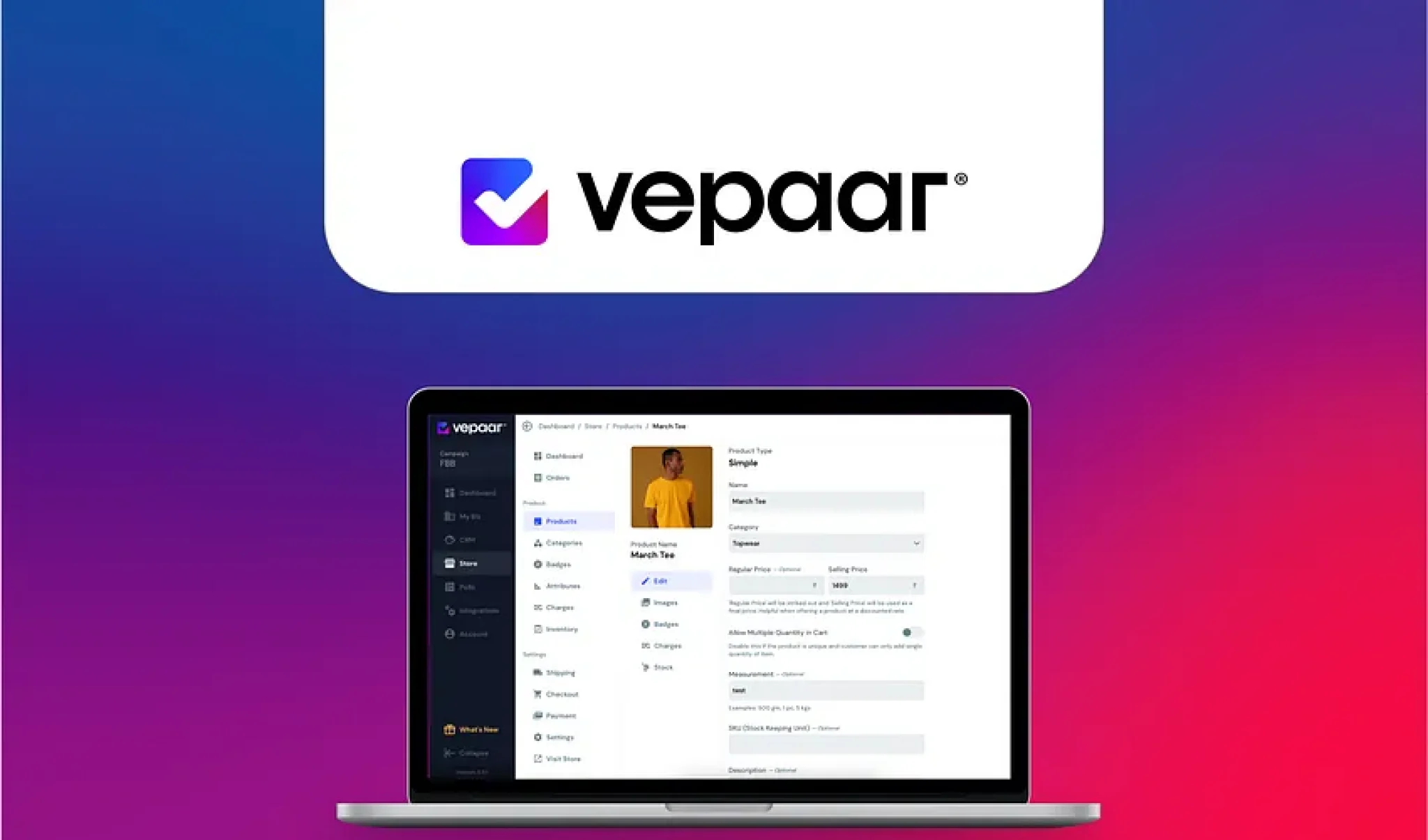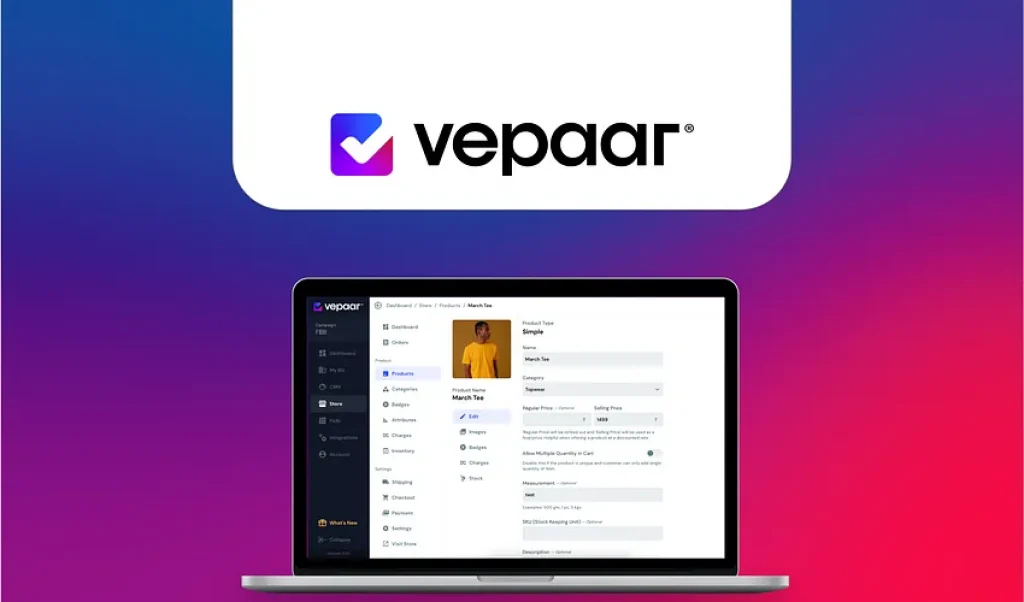 How does it work?
With Vepaar, you can take advantage of the most widely used messaging apps in the world to benefit your business. It provides a wide range of WhatsApp CRM features that you can use to take your business to new heights. its unique system is a unique way of handling payment integrations by allowing customers to pay using various payment gateways within an same online store through one single platform
With Vepaar, you can easily manage your customer service, sales, and marketing campaigns of your online business using the most popular messaging apps in the world. You can also send automated emails to customer support as well as get real time updates on the latest happenings in any industry based on your requirement.
Company Details
Vepaar, formerly known as WhatsHash, was found in 2015 by a group of friends surrounding Kaushal Gajjar. Their entrepreneurial stint began with the creation of a bot on Whatsapp which would respond automatically to hashtags. In the following years, the company then known as WhatsHash began establishing itself as it further developed the idea to integrate business into instant messaging platforms. In 2021, after witnessing many local businesses severely struggle amid the Covid-19 pandemic and through the Indian lockdowns, the team, which is based in Ahmedabad City, Gujarat, India decided to undergo a rebranding and focus on connecting distant buyers with suppliers via WhatsApp.
Vepaar's target customer base consists of small businesses who look for possibilities of building seamless and effective eCommerce stores online. The company is now one of the emerging Whatsapp Marketing and CRM platforms on an international scale.
During their journey, Vepaar received investments from well-reputed venture capital firms in India, including Sequoia Capital, Elevation Capital, Meesho, Haptik, GupShup, and other foreign VCs.
To this day, Vepaar is still founder-owned and on a trajectory towards becoming an all-encompassing WhatsApp marketing platform similar to Zoho.
Vepaar Products
Vepaar WhatsApp CRM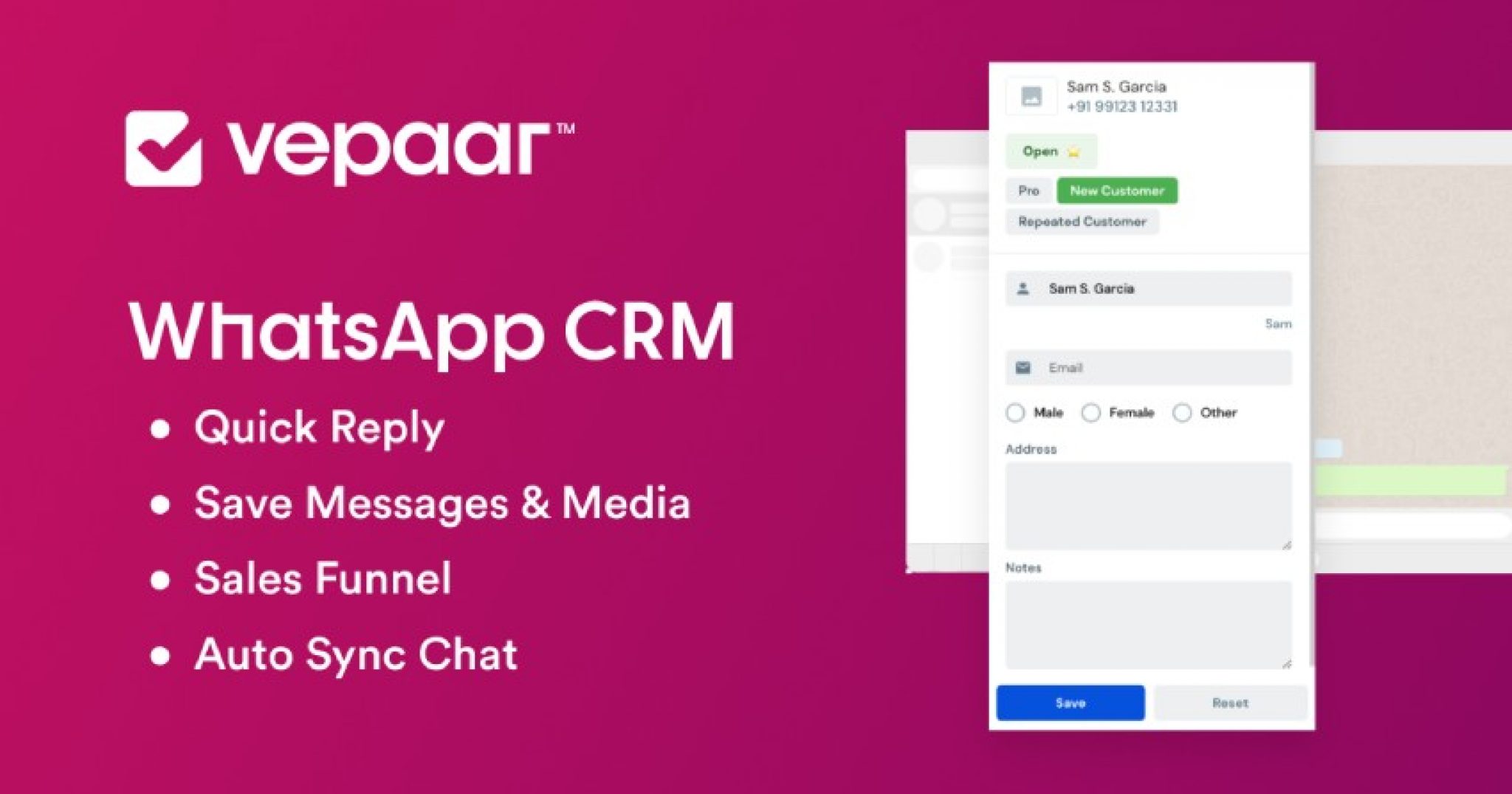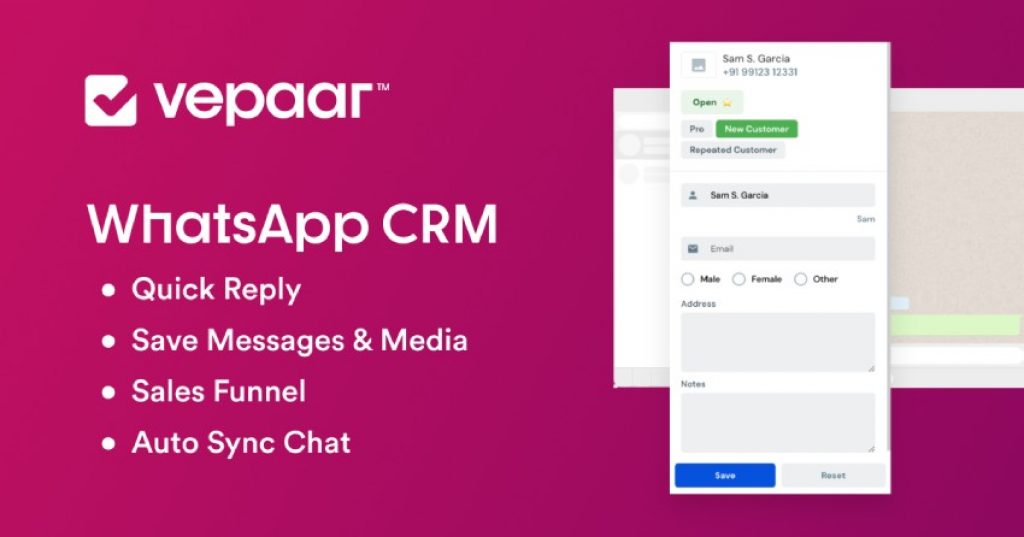 Amplify WhatsApp Web to skyrocket your conversation now. With our powerful messaging tool, you can easily assess and manage your business activities on WhatsApp. Get a bird's-eye view of your business metrics on our easy-to-use dashboard. You can also check on your leads anytime, anywhere.
Vepaar Store
Start selling online for free today with our community of over 100,000 entrepreneurs. This is the easiest way to start your own digital dukaan, so don't think twice about it! Our dashboard is the perfect place to manage everything related to your sales, with all the important statistics and data in one place. So get started on your journey today!
Vepaar WhatsApp Polls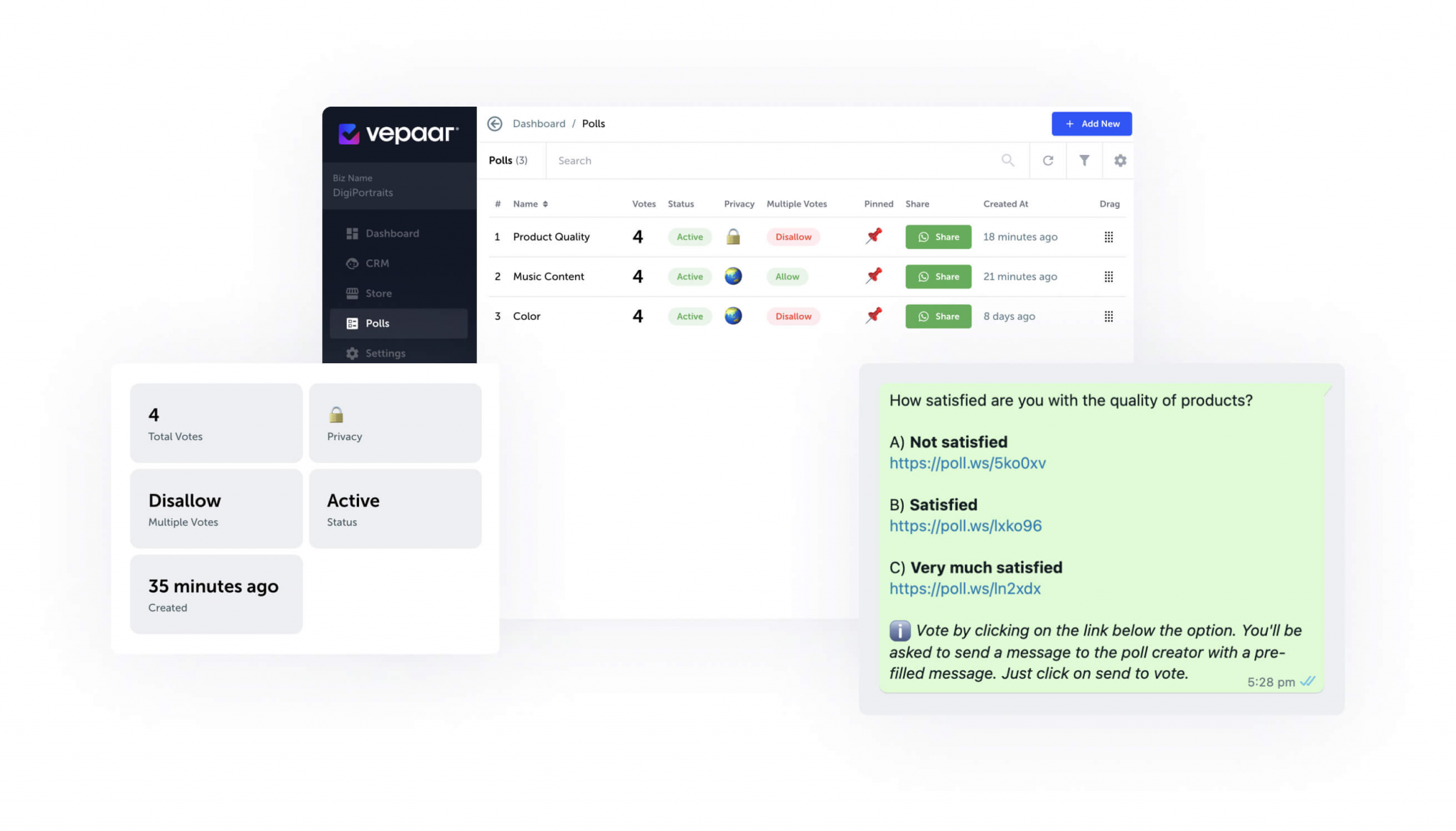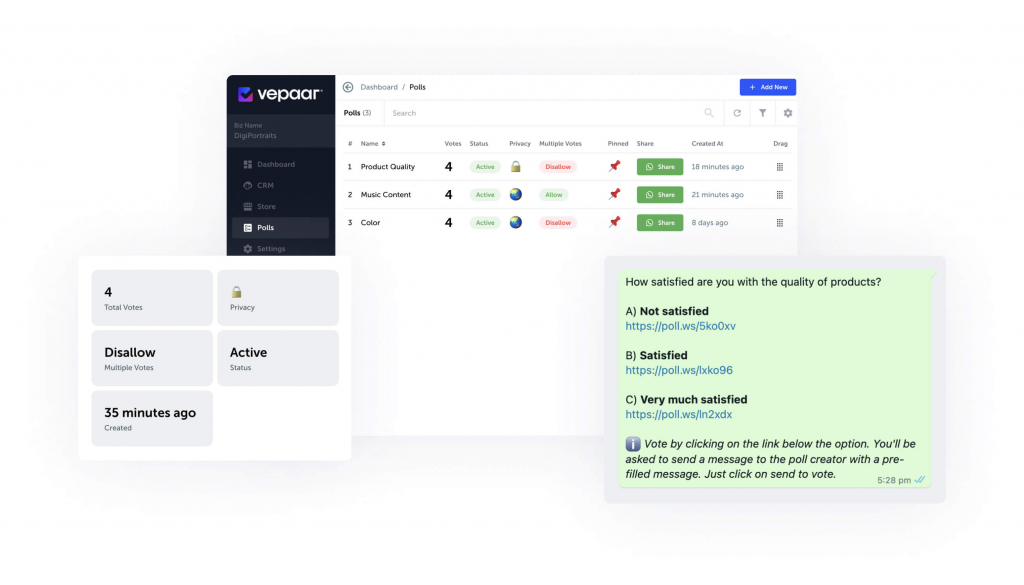 Vepaar is a platform that allows you to run WhatsApp polls to understand consumer behavior better and make informed decisions for your upcoming campaigns. It can be used by marketers, brands, agencies, or anyone looking to engage efficiently with customers.
Vepaar WhatsApp Link Generator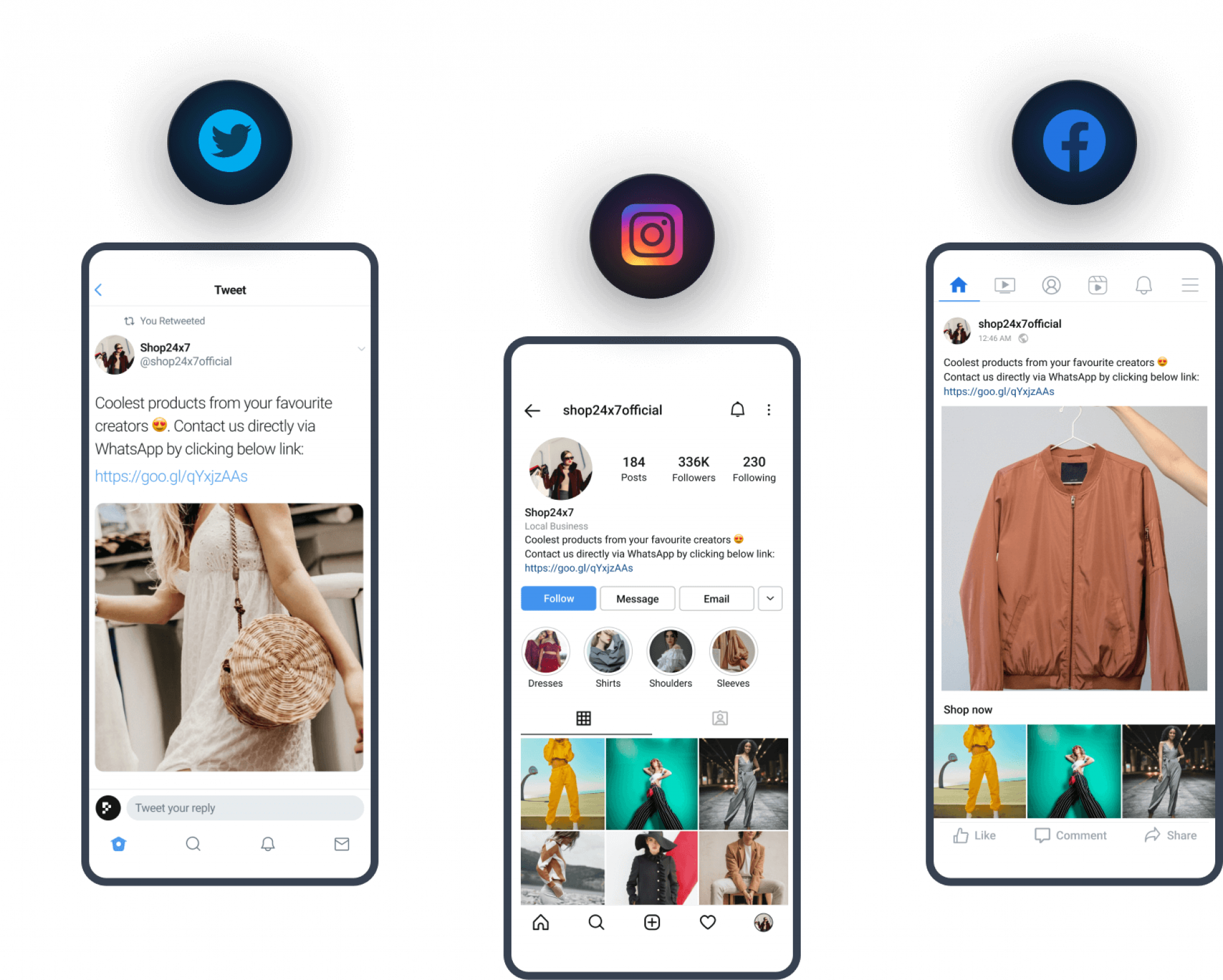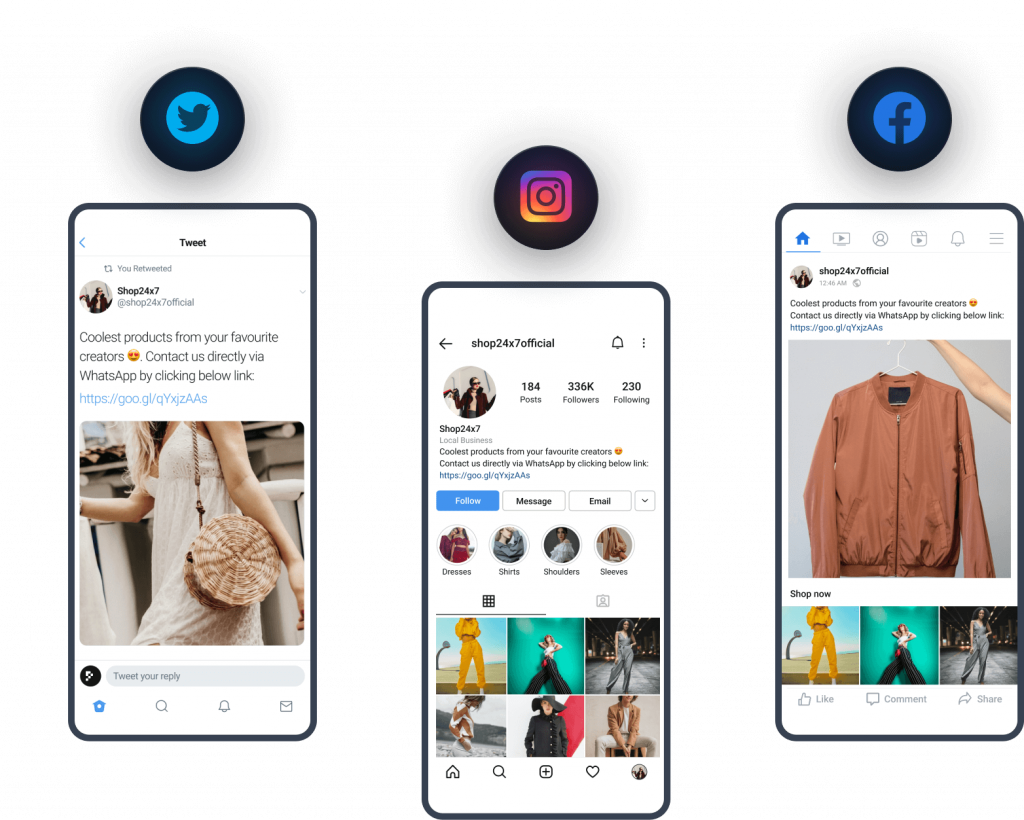 Vepaar is one of the best tools available online to generate your customized WhatsApp Link that you can use for any social site such as Twitter, Facebook, or Instagram. This tool generates a unique link and it takes just a few seconds for you to share it all over the web.
Features
Website design is an important part of any business, and that's why Vepaar is perfect for businesses of all sizes. With our built-in features like custom menus, dashboard, unlimited colors, and e-commerce store compatibility, you can create a Store link and business page that's perfect for your business. We understand that your business needs the most remarkable feature that WhatsApp has to offer.
Vepaar Whatsapp CRM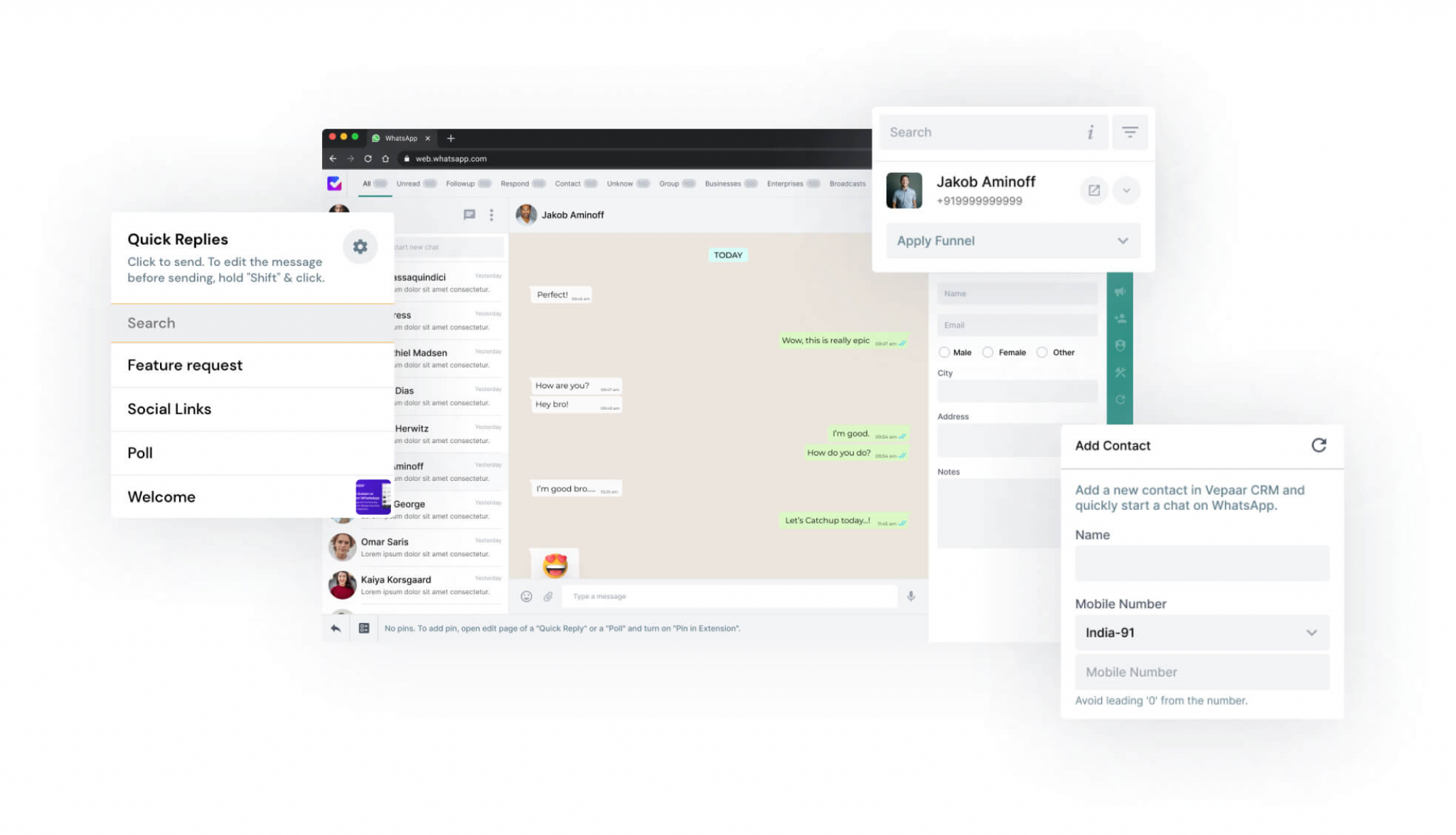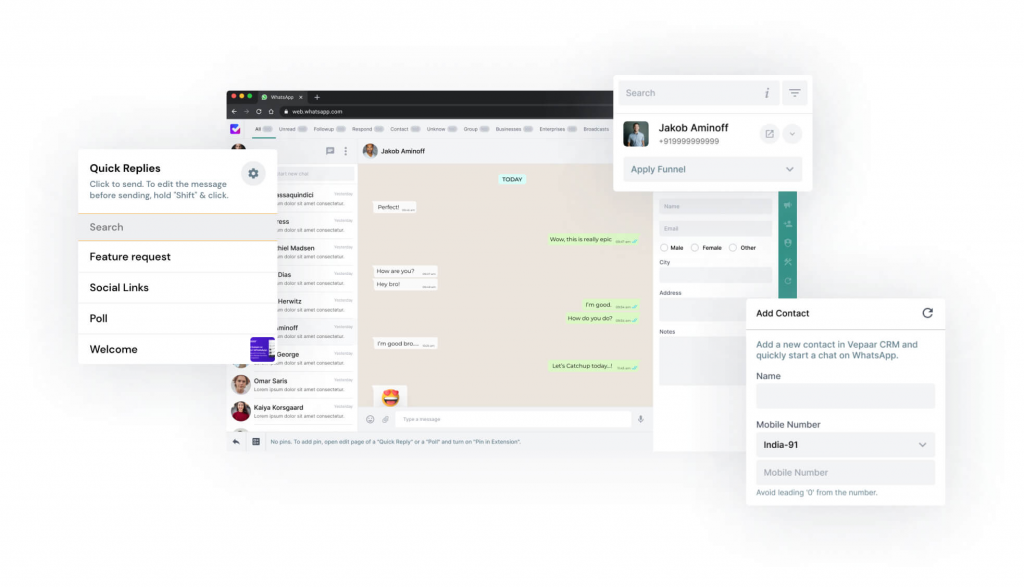 Customer Profile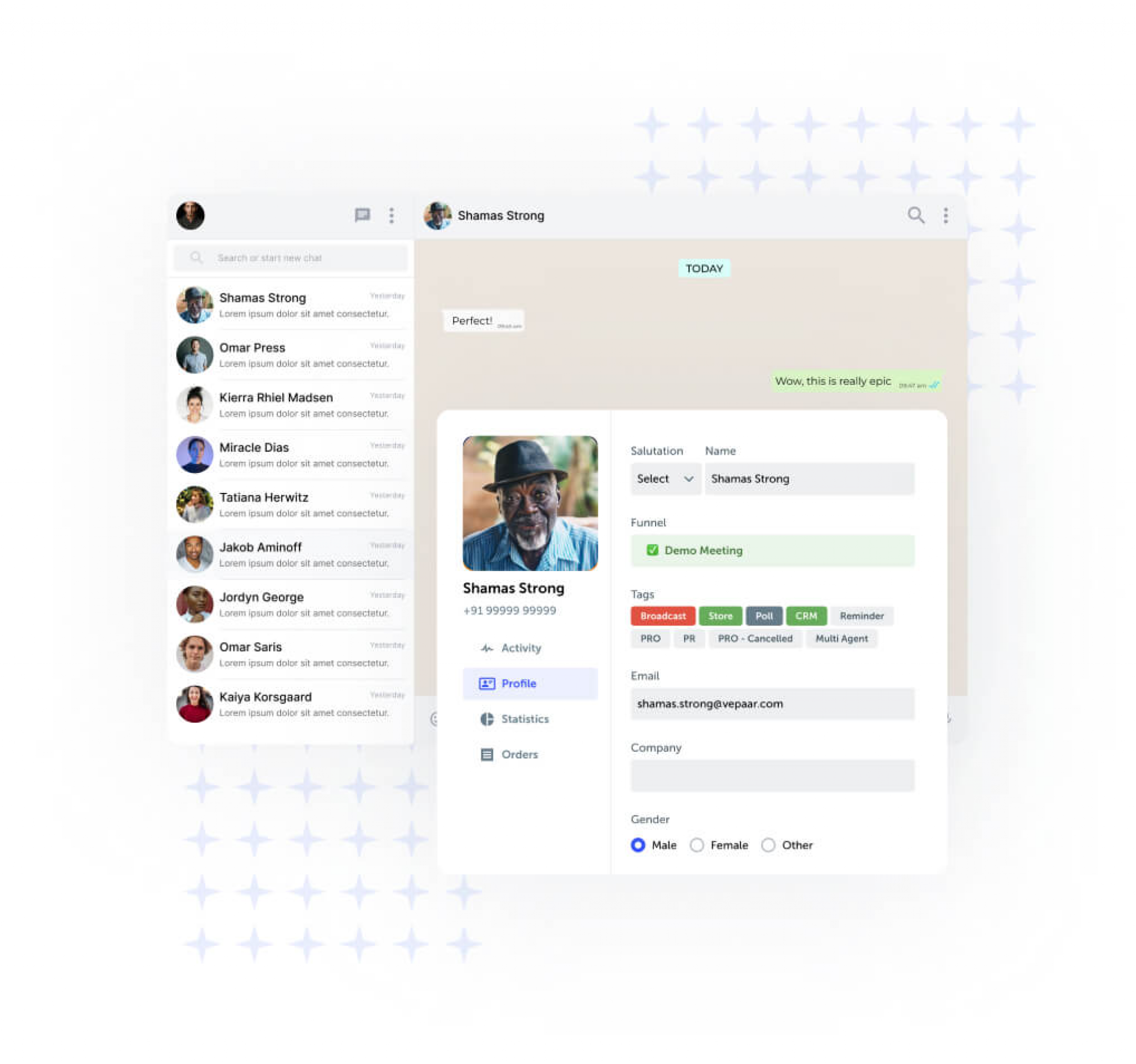 Having a build of your customer profile allows us to have a reference of your information as well as the conversations we have had in the past. This is a beneficial tool for both you and our team so that we can provide the best support possible and have quick replies to the questions.
Sales Funnels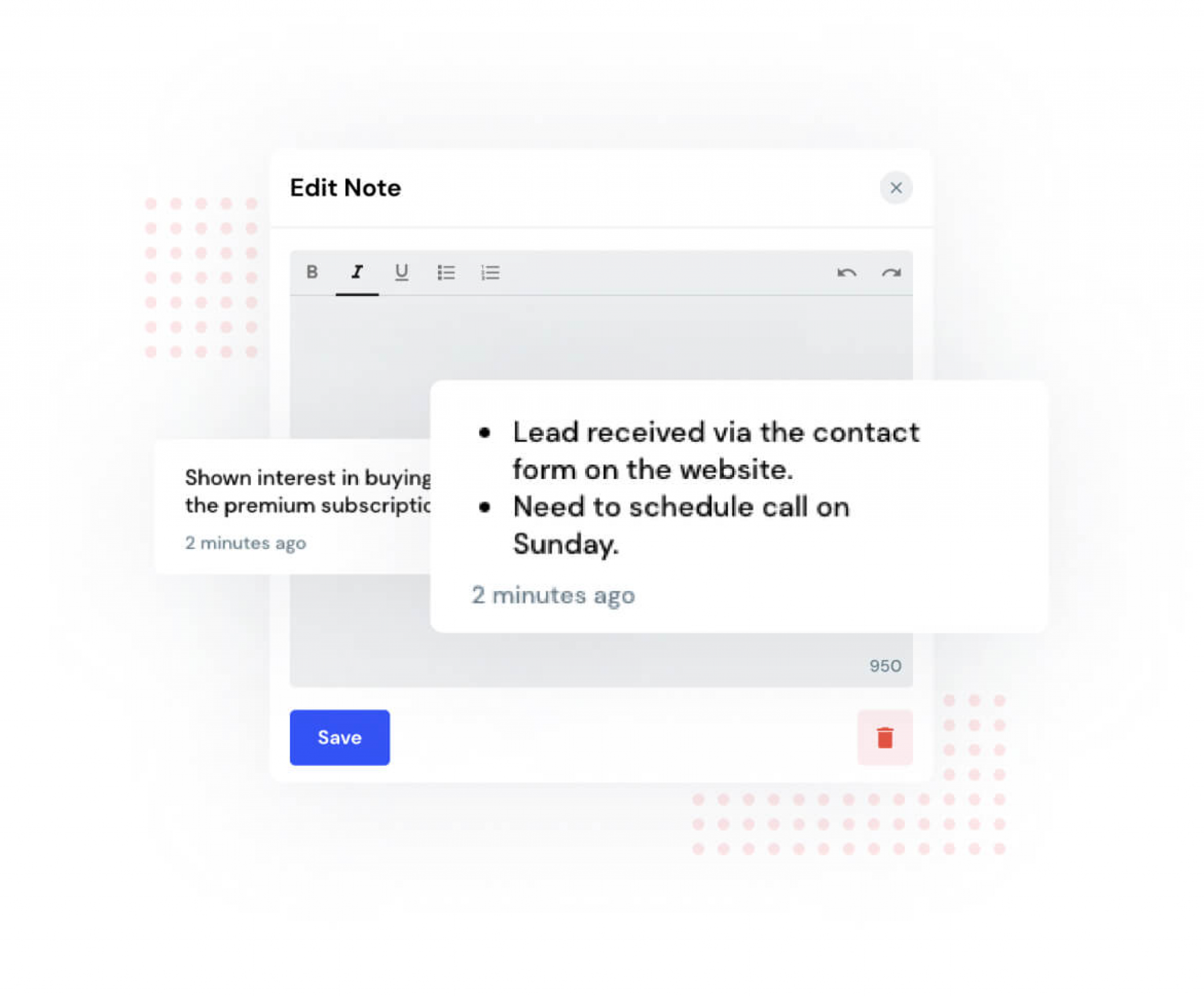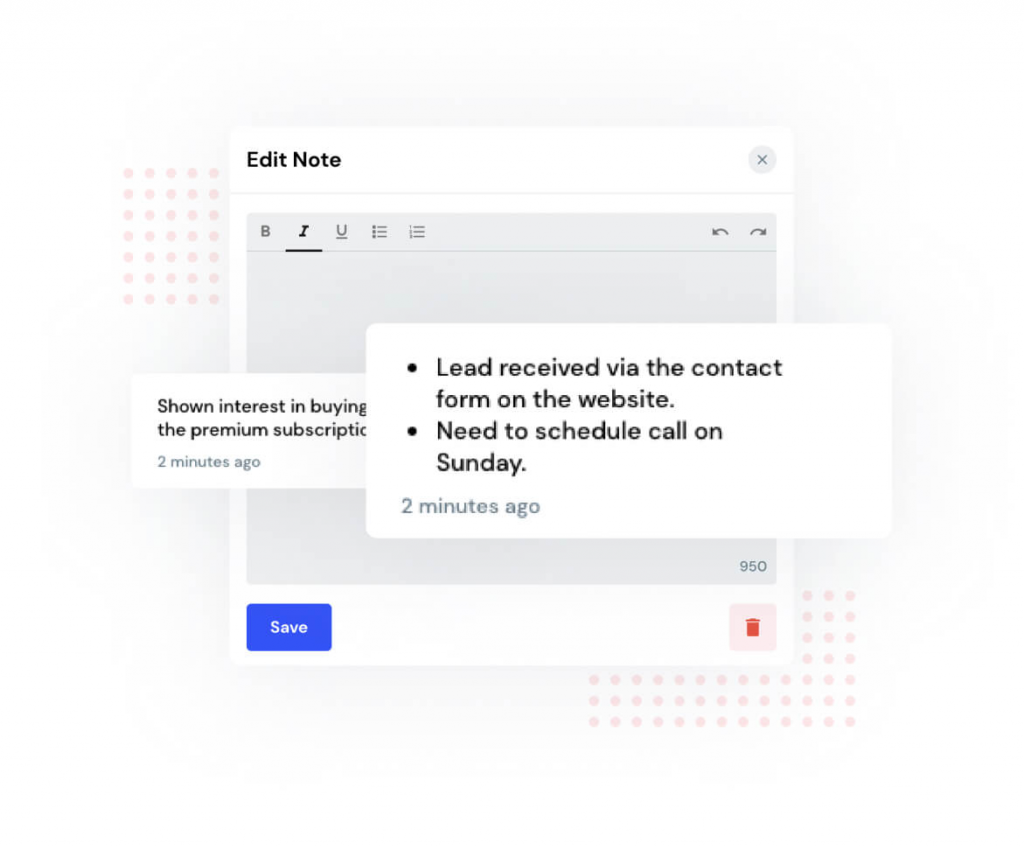 Sales Funnels are an effective way to filter your leads. By filtering your leads, you can better target your marketing and sales efforts, and increase your conversion rate.
Tags
It lets you group your contacts into various categories like family, friends, colleagues etc., and assign custom labels to them. This helps in easy sorting of your WhatsApp contacts based on their group or label with business details.
Chrome Extension
Vepaar's free store chrome extension can be a powerful tool for business development and sales teams looking to generate more leads. By extracting essential data like contact information and other key details from WhatsApp, you can help your team identify and connect with potential customers more easily.
Bulk Import/Export
You can import or export your contacts and customer data via Excel, making it easy to keep your data up to date in bulk. You can even export tickets' data, making it easy to track and manage your customer data.
Ticket & Activity Management
Keep track of your customer tickets with ease and provide excellent customer support by staying on top of things. Quickly prioritize tickets and update their status as needed so that your customers always know where they stand in entire business
Vepaar Store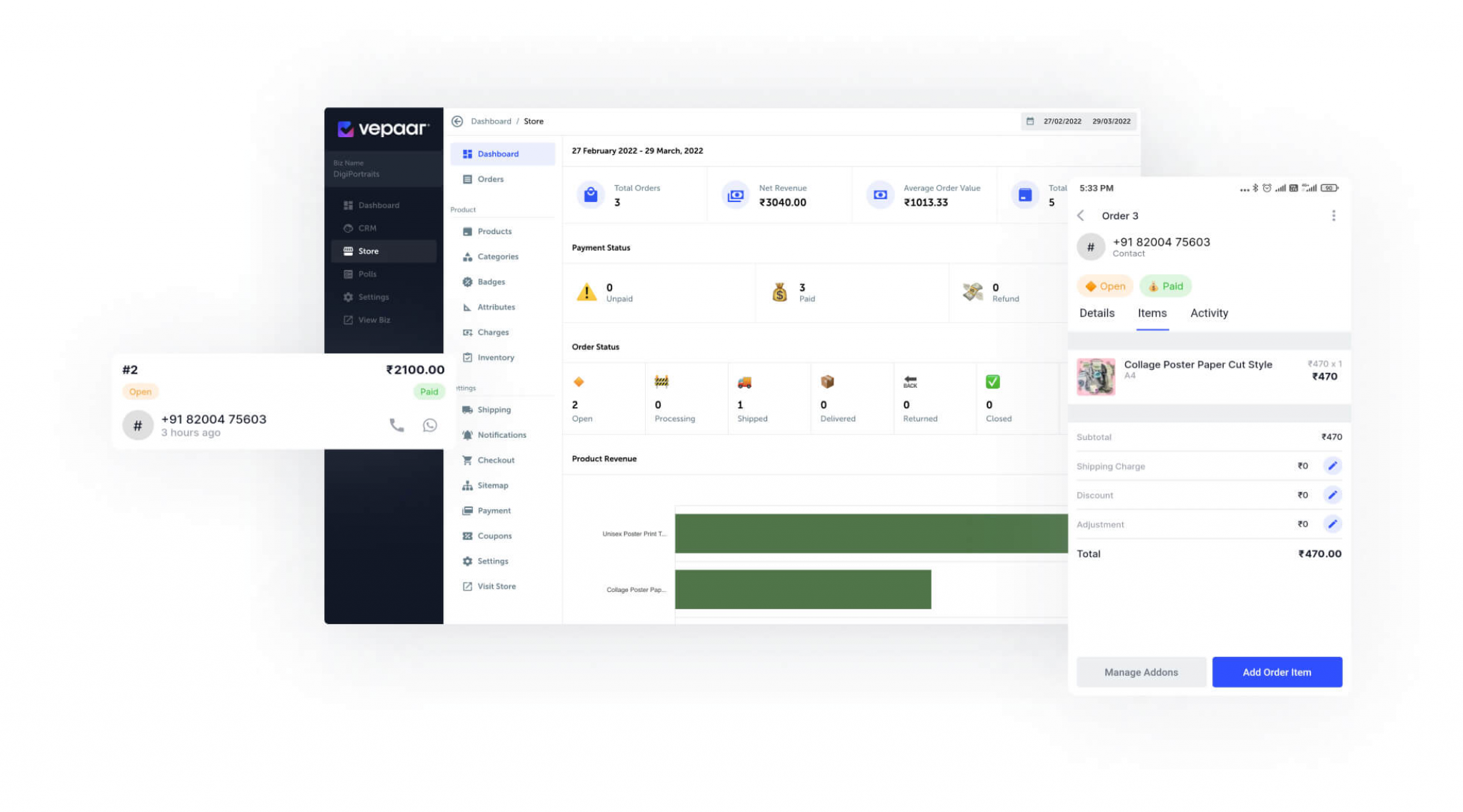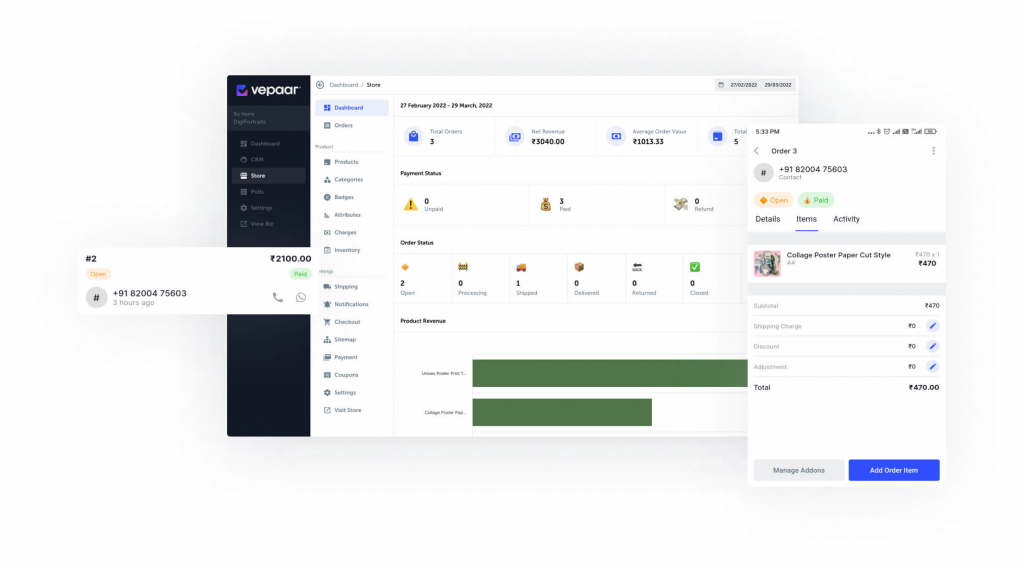 Product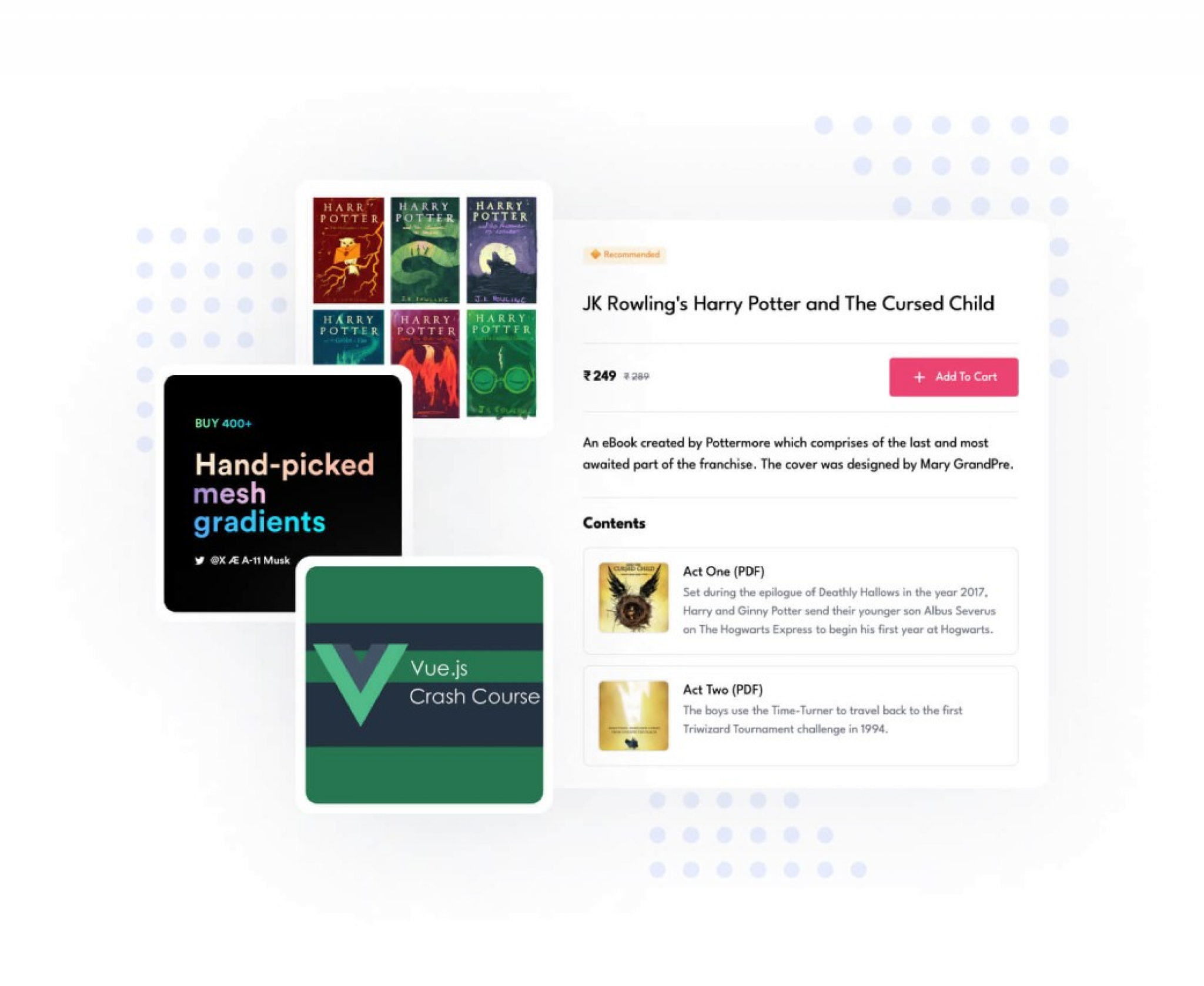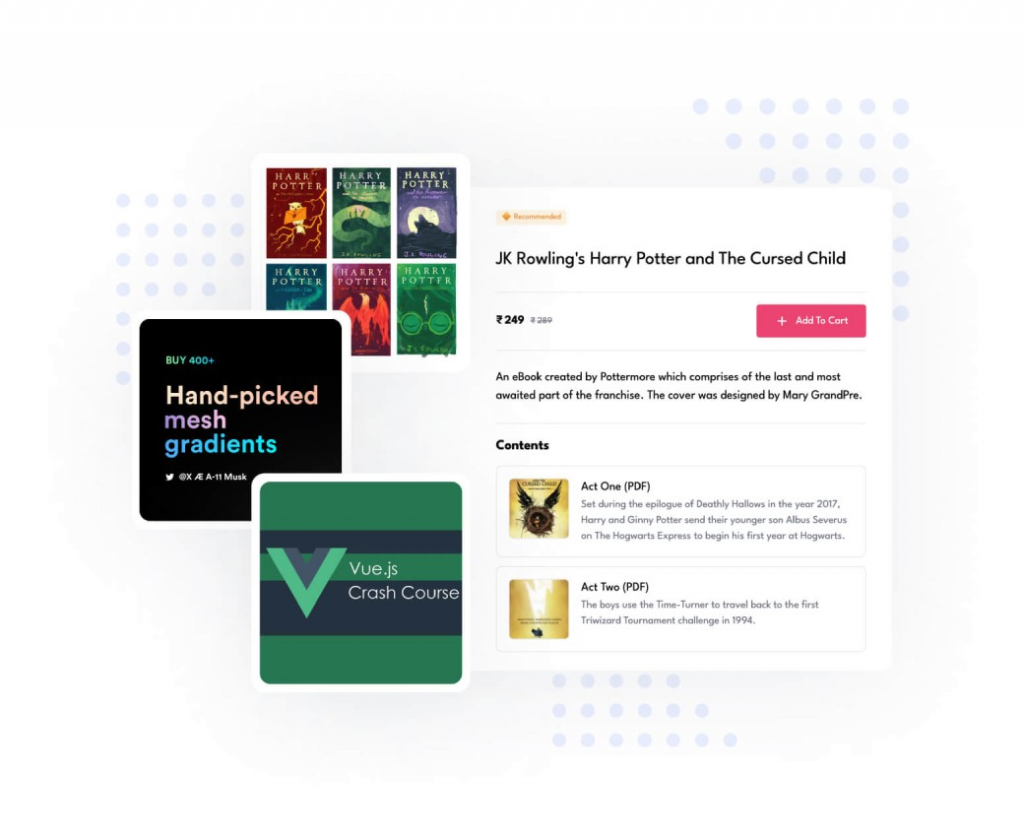 You can create one or all three types of products – simple, variable, and digital.
Categories
As many categories as you want may be included in your product catalog.
Badges
Customize your badges to make your product stand out from the rest easily.
Charges
As per the requirements, set up taxes, bulk order charges, gift weapping, and other charges.
Inventory
Keep track of your inventory and modify product quantities with ease.
Shipping
Mention the places you serve as well as the cost of delivery.
Vepaar Support
Customer will generally have access to Vepaar technical support on weekdays through email support. Vepaar team will be available to help with any queries or technical knowledge. You can also reach us through our chat widget on the website.


Their response timing is from 10am to 5pm IST on weekdays ( Other than holidays observed by WhastHash). They Provide Public Roadmap and changelog
Why Use Vepaar?
Best for Online Business, startups, solopreneurs, SMBs
Helps to Set up an eCommerce store in no time in multiple languages also on android
Manage and scale your business, payment Status and order status easily and quickly on one platform
Elevate your marketing campaigns and customer support even on mobile app
Profit from their Google Analytics, Facebook Pixel and Salesforce integrations
Manage your leads and stay on top of your cashflow on biz page also and beautiful product catalog feature.
Vepaar Pricing Plans
Vepaar is tailored to your needs and offers ultimate flexibility. Users can get started for free and scale up as they grow. Besides the Free plan which includes all basic tools needed for managing your online e-Commerce store as well as a whatsapp Link Generator,.
Vepaar offers a Basic Plan and a Pro plan. Finally, it is also possible to access a premium plan for large businesses configurations. Users have the option to either choose monthly or annual billing.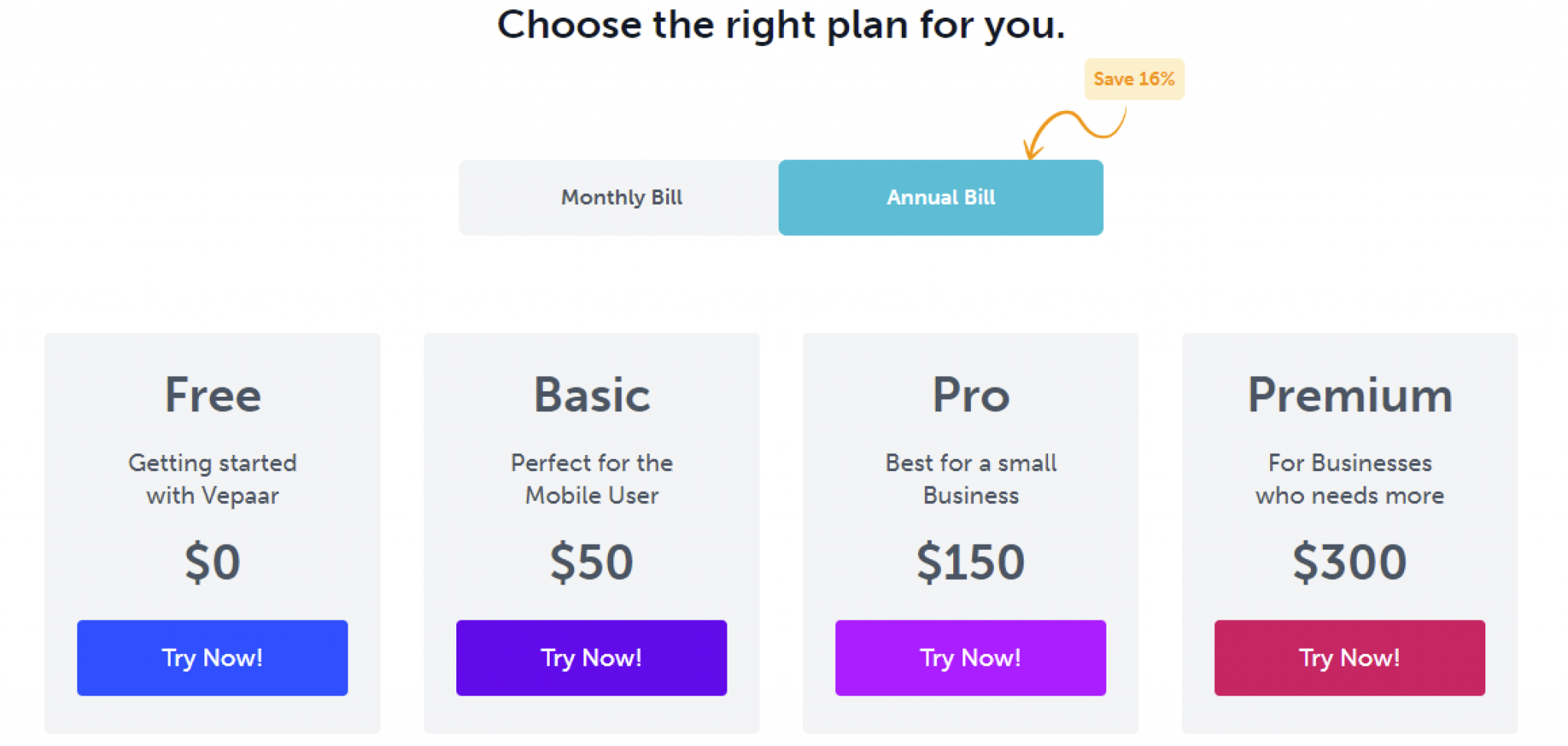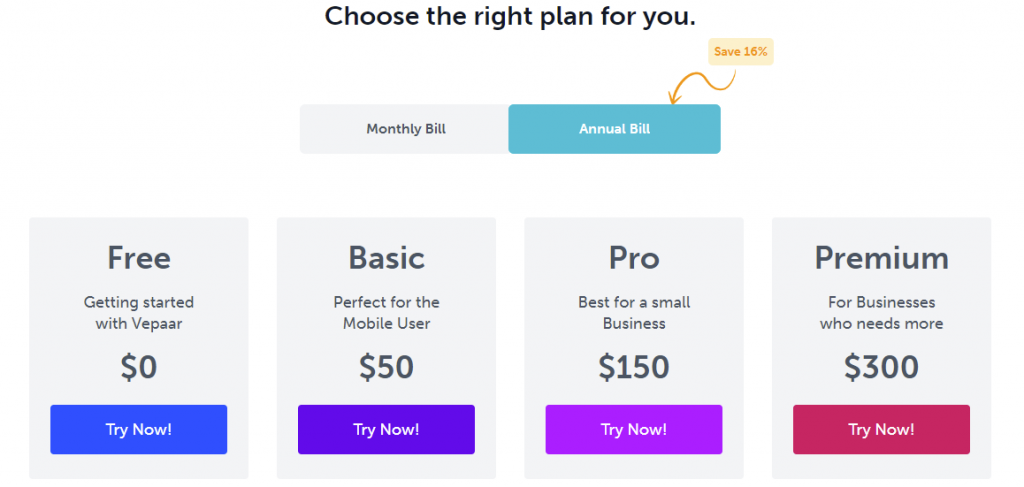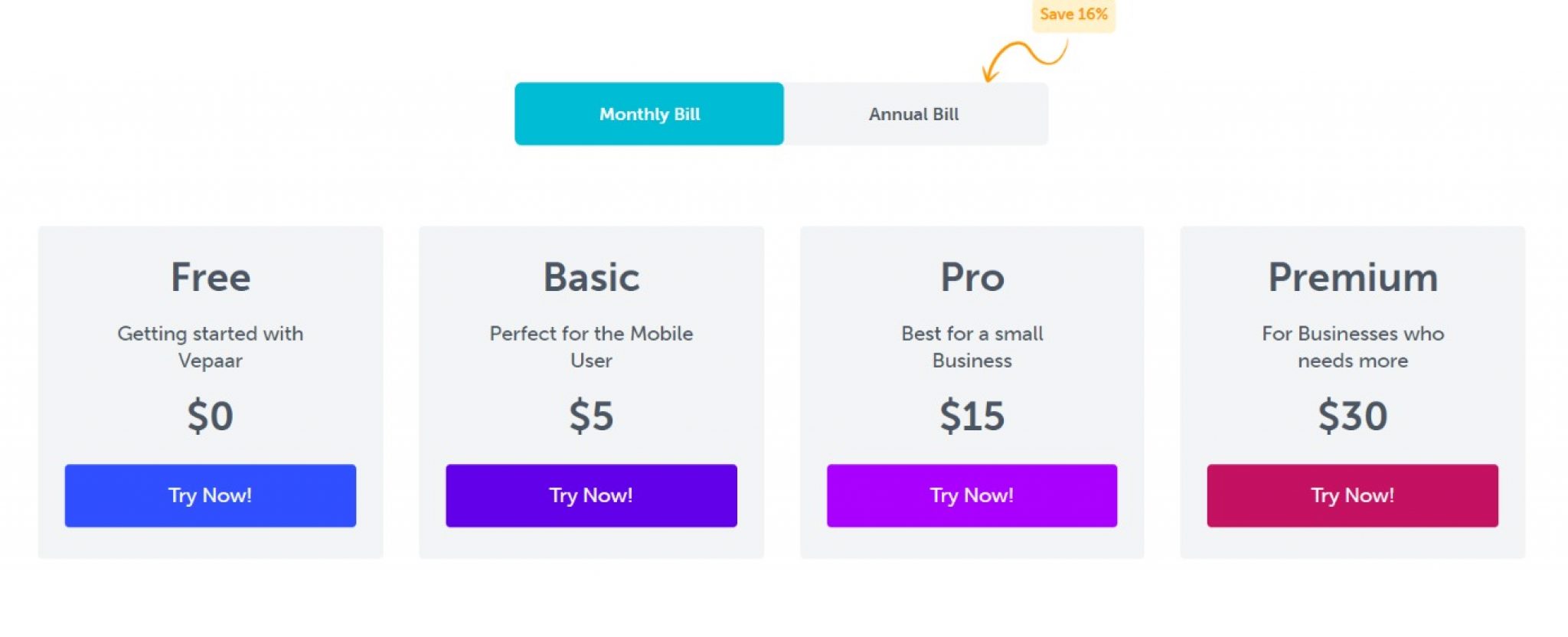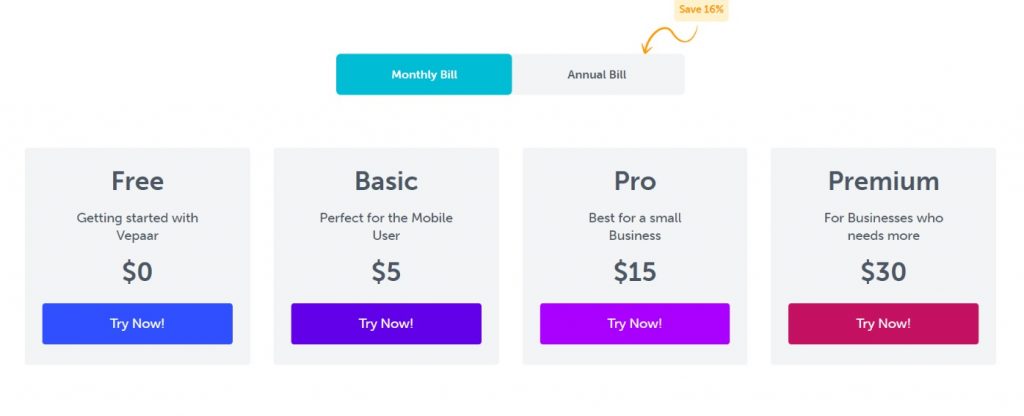 Alternatives to Vepaar
Ecwid makes it easy to create an online store that can be easily managed and customized. With centralized inventory management, order processing, and more, you will be able to create a full-featured online store with ease. Many features are included in the free plan, allowing you to start without the concern of incurring additional fees.
DotPe is a one-stop-shop that offers support for setting up and running an online store. From marketing to delivery, we make ecommerce easy with our innovative cloud based platform. With a multitude of features including a multilingual content management system, customizable themes, product inventory management tools, and much more, you can establish your online shop quickly and easily!
If you want to build an eCommerce website that is exactly the way you want it, WooCommerce is a great option. It is a customizable, open-source eCommerce platform built on WordPress. This means that you can have full control over the look and feel of your website and add any features or functionality that you need.
Disclaimer text….
Social Media Presence
Is Vepaar right for You ?
Vepaar is right place that allows you to manage your customers, contact list and cashflow on your business page, as well as add features like a beautiful product catalog.
With its WhatsApp integration, it makes managing customer communication easier than ever! Every thing is just away from click of a button with wide range of configurations.
Give a try for this product now!
Video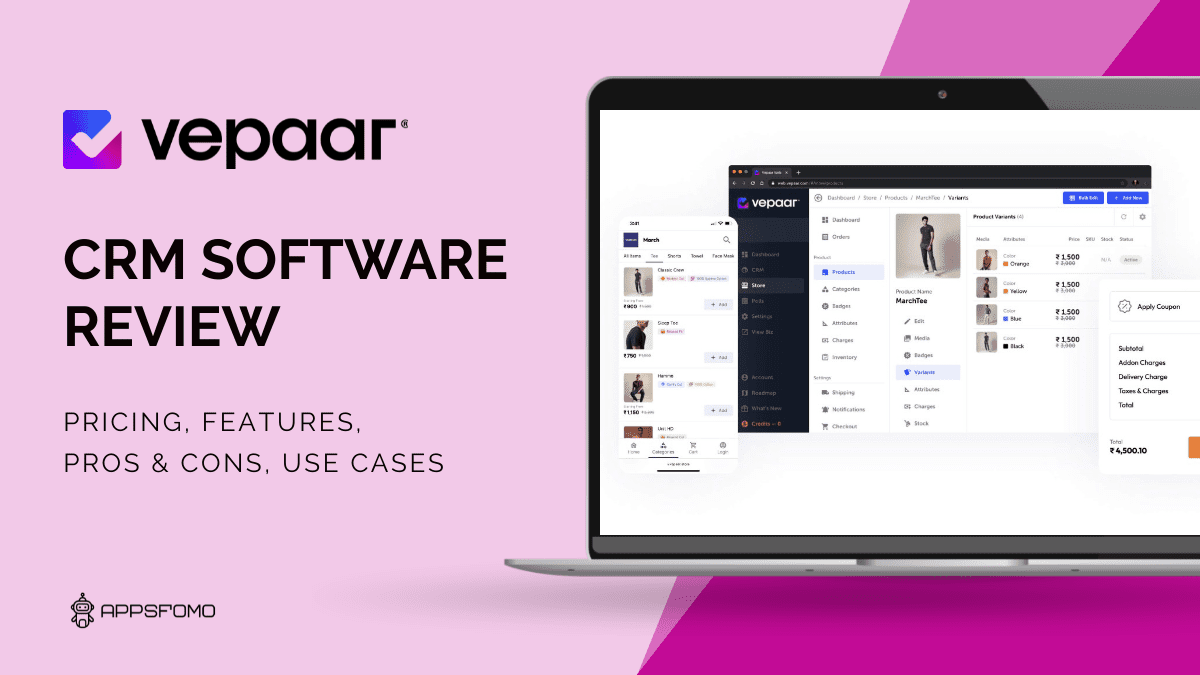 Specification:
Vepaar: Tools to Quickly Build and Boost a Successful eCommerce Business
| | |
| --- | --- |
| Review Date | Oct-22 |
| Company | Vepaar |
| Country | India |
| Initial Release | 2015 |
| Pricing | Montlhy, Yearly |
| Free Version | Free Tier |
| Lifetime Deal | Yes |
| LTD Platform | Appsumo |
| Money-Back | N/A |
| Appsfomo Rating | 7.5 |
| Support type | Email, Live Chat |
| Integrations | Chrome, Salesforce, Stripe, Whatsapp |
| Supported Device | Android, Linux, Web Based, Windows |
| Mobile app | Available |
| Affiliate Program | Yes |
PROS:
Easy to Use
Customer Support is super responsive.
The simplicity of building any span dashboard
Awesome features in Free Trial.
CONS:
Team doesn't have a timeline published to release features.
To the product catalog, you are not informed via email or notification when there is a purchase on store.
Online Store need some more features, special offers, coupons etc

.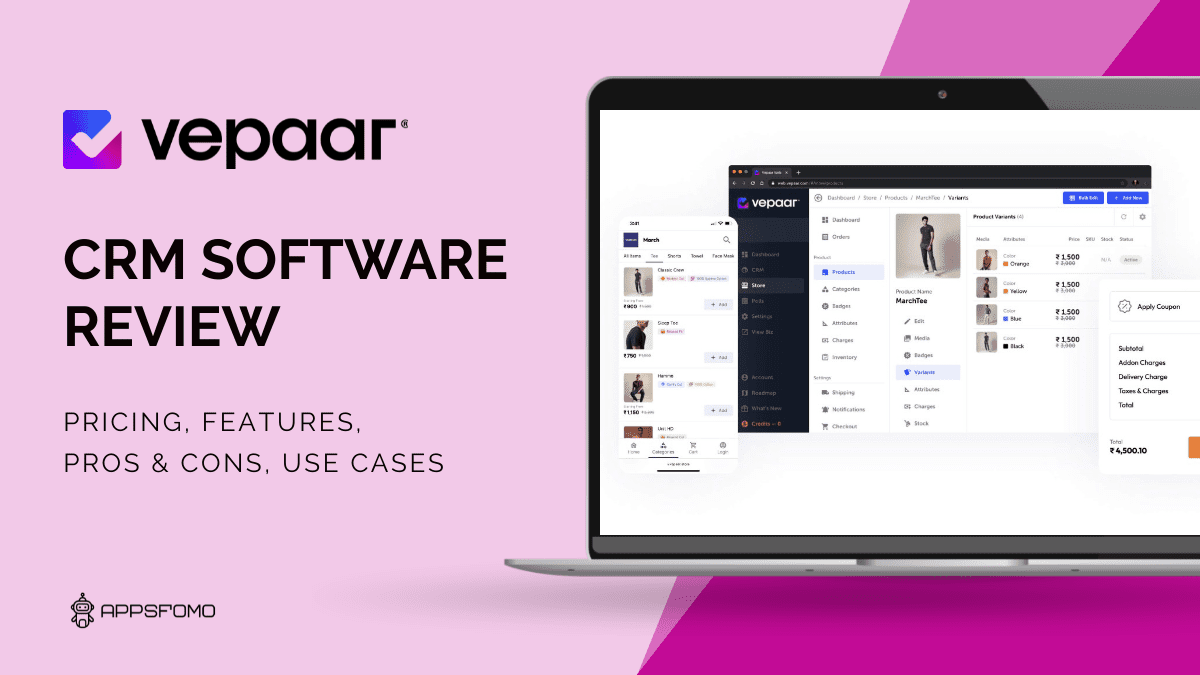 Vepaar: Tools to Quickly Build and Boost a Successful eCommerce Business