Fomo Highlights
What does the tool do
SupportChamp is a simple Business Intelligence (BI) tool to help you manage your consumer support.
How does it Help
SupportChamp is a cloud-based tool that helps you to improve your customer satisfaction by making tickets more effective. The online Support tool is a self-service portal used by your customers to submit issues and get resolution by the support team.
Use Cases
Online or Offline Businesses, Startups, Freelancers, Small Agencies, and eCommerce merchants.
Similar To
JivoChat, Social Champ, Awesome Live Chat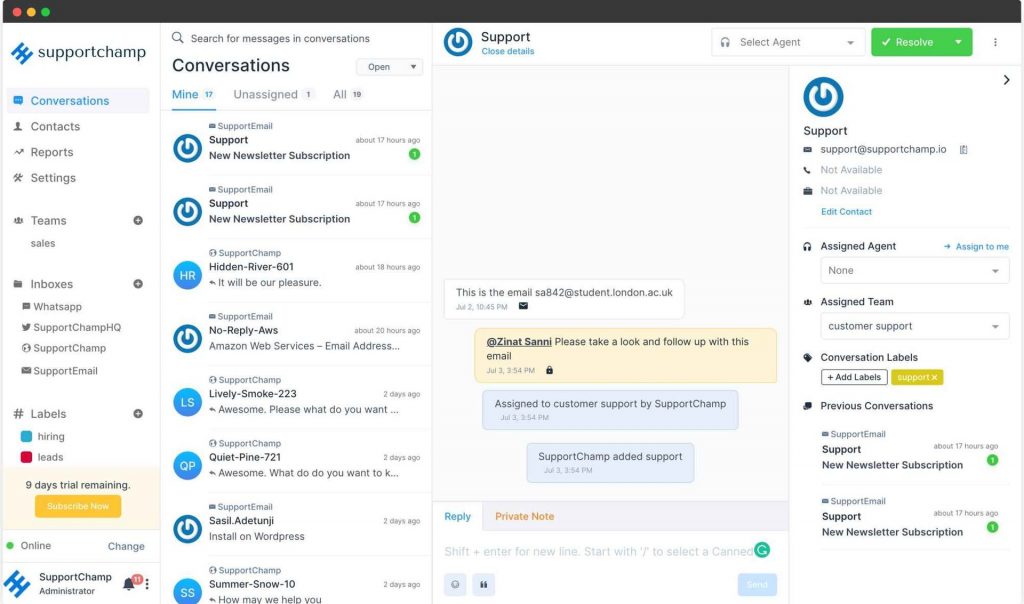 Pricing