With Fluent Form's wide range of free templates, you can build a form in several minutes.
Fluent Forms:
Fluent Form is user friendly with quality, it has more features in free version
Fluent Form is one of the best form builders for beginners with their unique features in the free version, you can build any number of forms on your site.
Fluent Forms was developed by the WpManageNinja team, the free version of the form available in WordPress.org so you can download it to your WordPress site. The pro version will give you some more additional features but for generating a simple contact form, Registration form, subscription form free version is sufficient. To integrate with different 3rd party integration you need to go for Pro-addons.
With responsive and fully optimized layout templates, you can create a form in just a few clicks.
WP Fluent Form Features
Fluent Forms has all the necessary features required to make any customizable forms from the simple contact form to checkout form, you can build a hassle-free form with the help of extensive documentation for all the features and you can find each features tutorial on their youtube channel.
With 30+ input fields and a user-friendly user interface, any beginner can develop a form in minutes.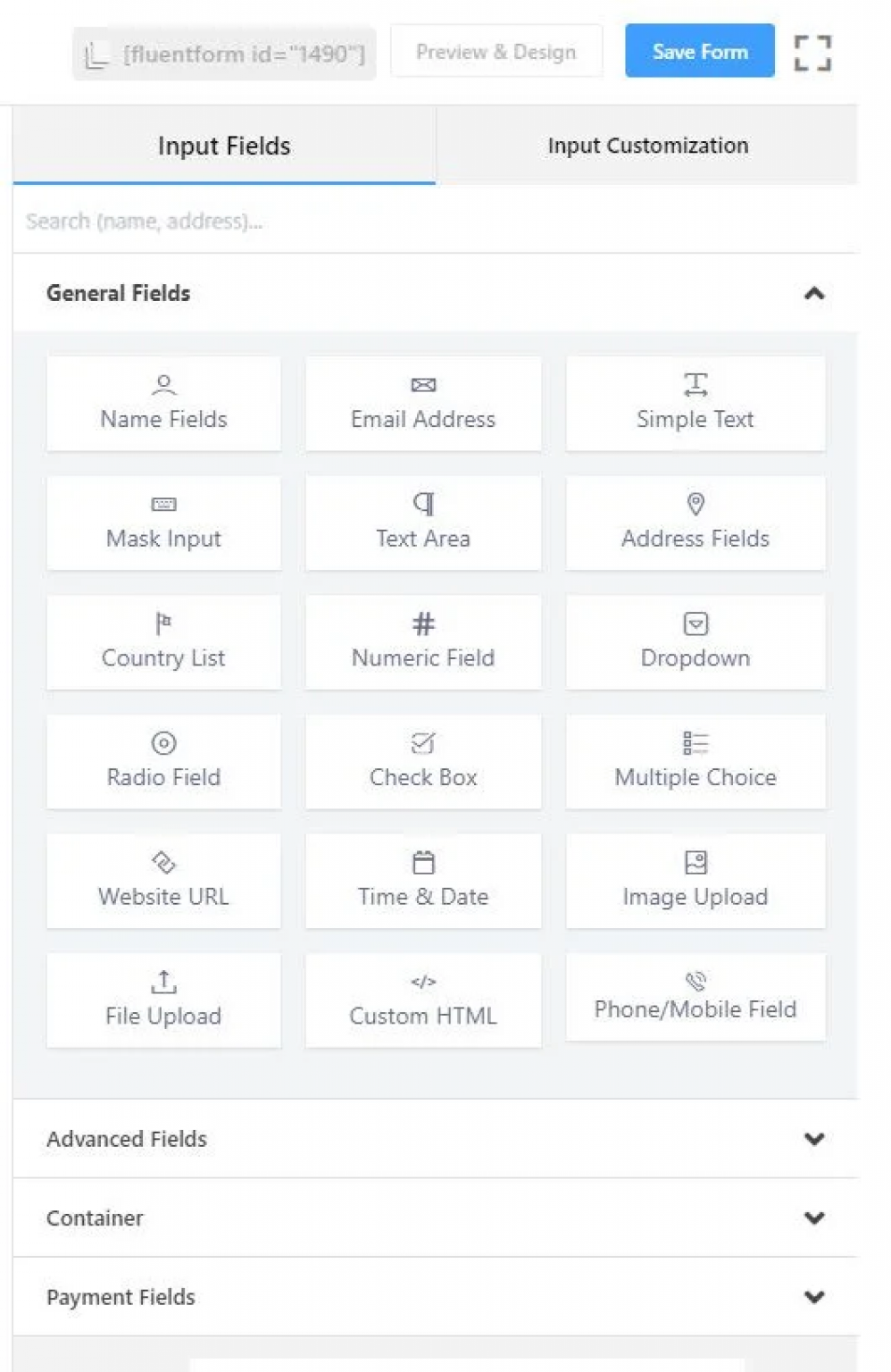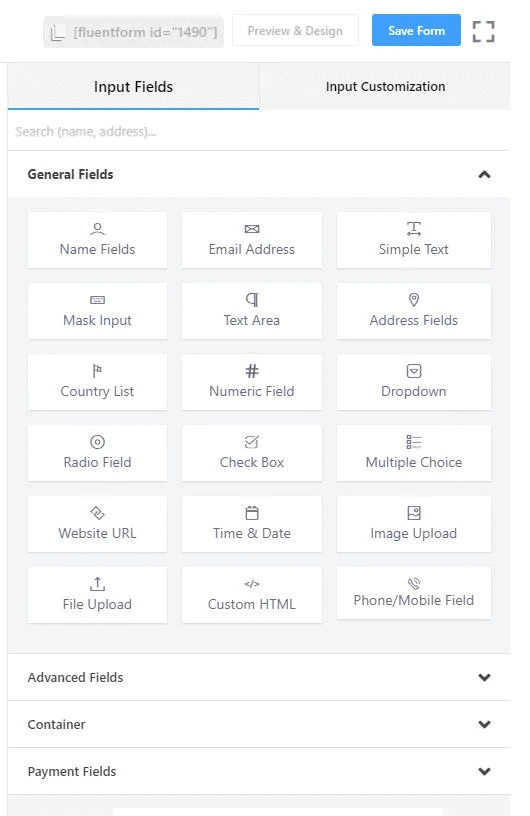 Pre-build templates have made a huge difference compared to other form plugins like Gravity form or Ninja form, you will get 25+ free templates in the free version, these templates cover all the necessary areas of the form used. and you will get 60+ highly creative and responsive form template in the Pro version. These templates are differentiated from categories so find your use of the form and select desired form template and customize it in no time.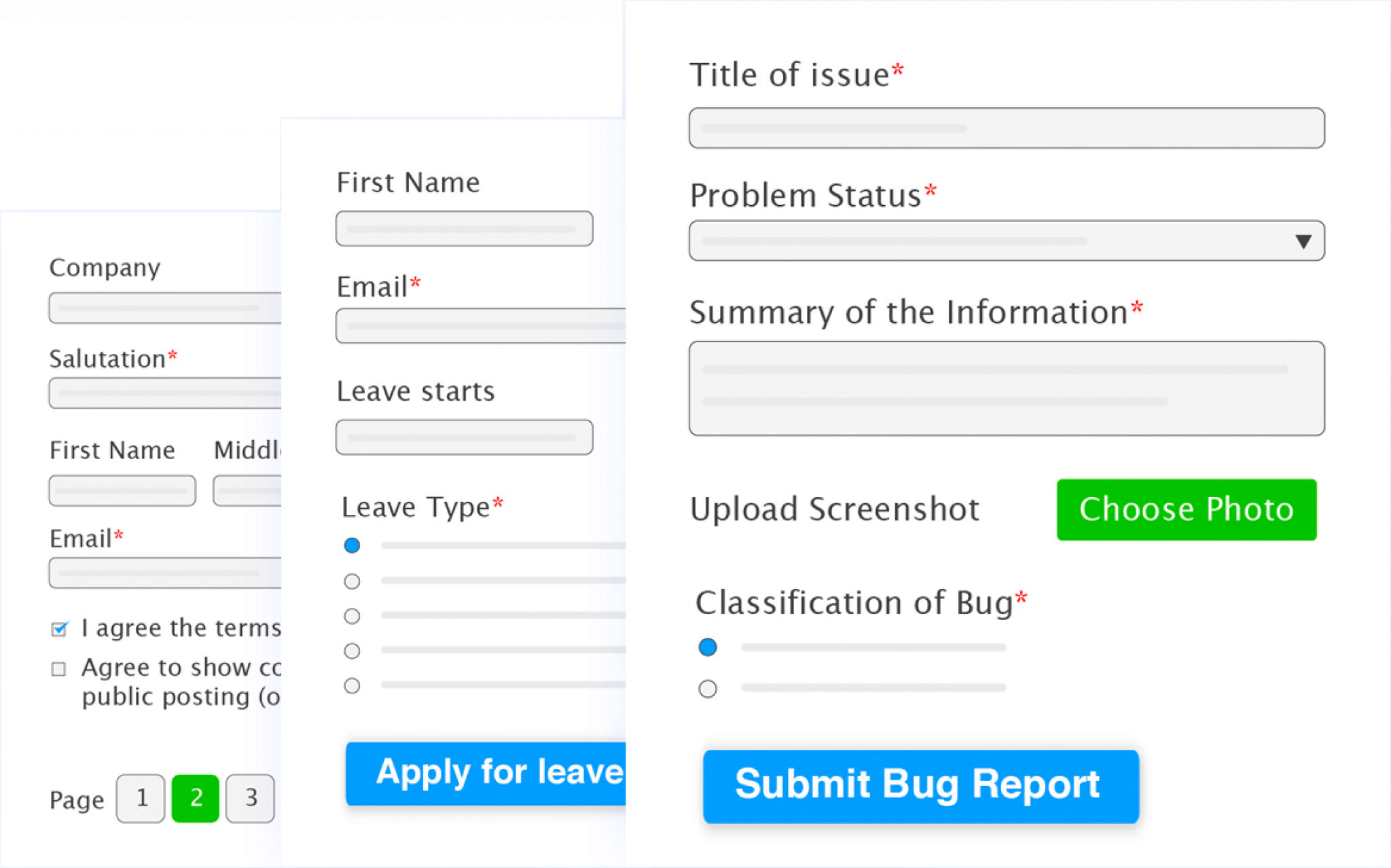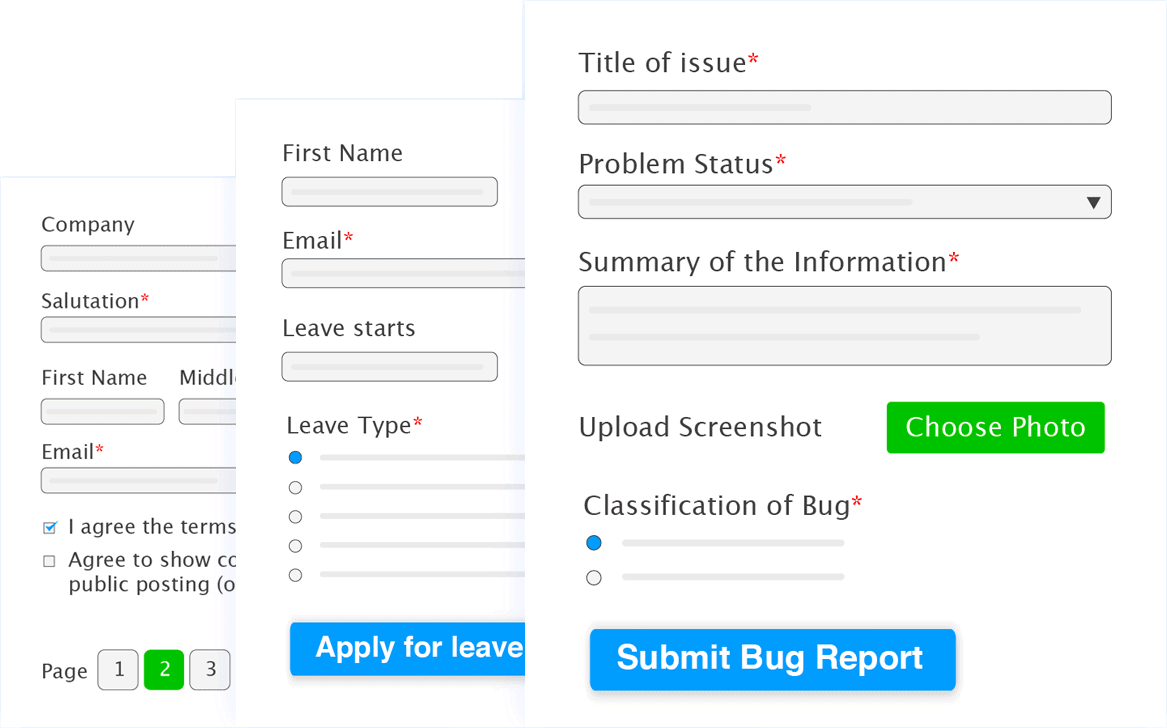 The input fields in the Fluent Form are categorized into four parts General Fields, Advanced Fields, Container, and Payment Fields. By just doing the drag and drop to the theme builder you can use these fields.
Conditional logic works smoothly in Fluent Form you can add Conditional logic for any of the fields stated above.
Fluent Forms Multistep and Multiple integrations
If you are creating the form with so many fields so the user gets bored to enter all the data on a single page so by adding different steps in the form you can create the best impression in the user's mindset and the look and feel of the forms further get better.
So to make this possible fluent form add Multi step feature, If you have some long form then you can give a step1, step 2 options. On submitting the fields in step 1 user needs to click on the next button to go next, and the progression bar also a[pear on the top of the form with that also user get to know how many steps are remaining, and currently at which step I'm in.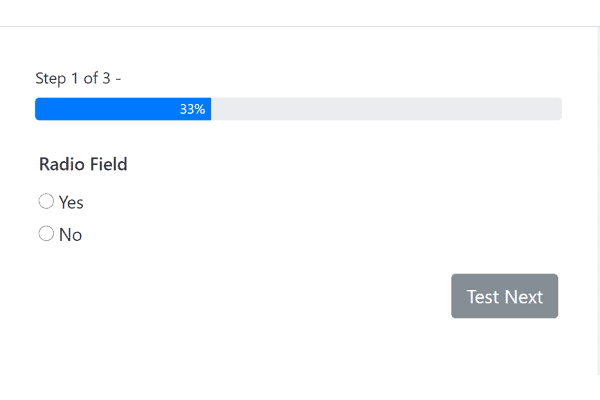 Basically to make things easy and clear in larger form this is the best way.
The freemium version of Fluent Forms gives a wide range in integrating marketing tools, It gives integration of Zapier, Slack, and Mailchimp in the free version itself on the other hand if you want to use this integration in Gravity form plugin you need to get the premium version.
Webhooks are easily integrated into Fluent Forms, with the integration of Zapier you can connect to 200 more tools
with the integration of Ninja Table, users can manage their data table and showcase their things easily.
Advanced post creation & eSignature(pro)
Advance Post creation is creating an automatic post when the form is submitted this reduces the creating post in the backend from the entries of the form. This works with respect to metadata and any file like images, videos, or pdf attached in the form that is also got added in the post.
In job listing sites or guest blogs by customer entries, we can use these features.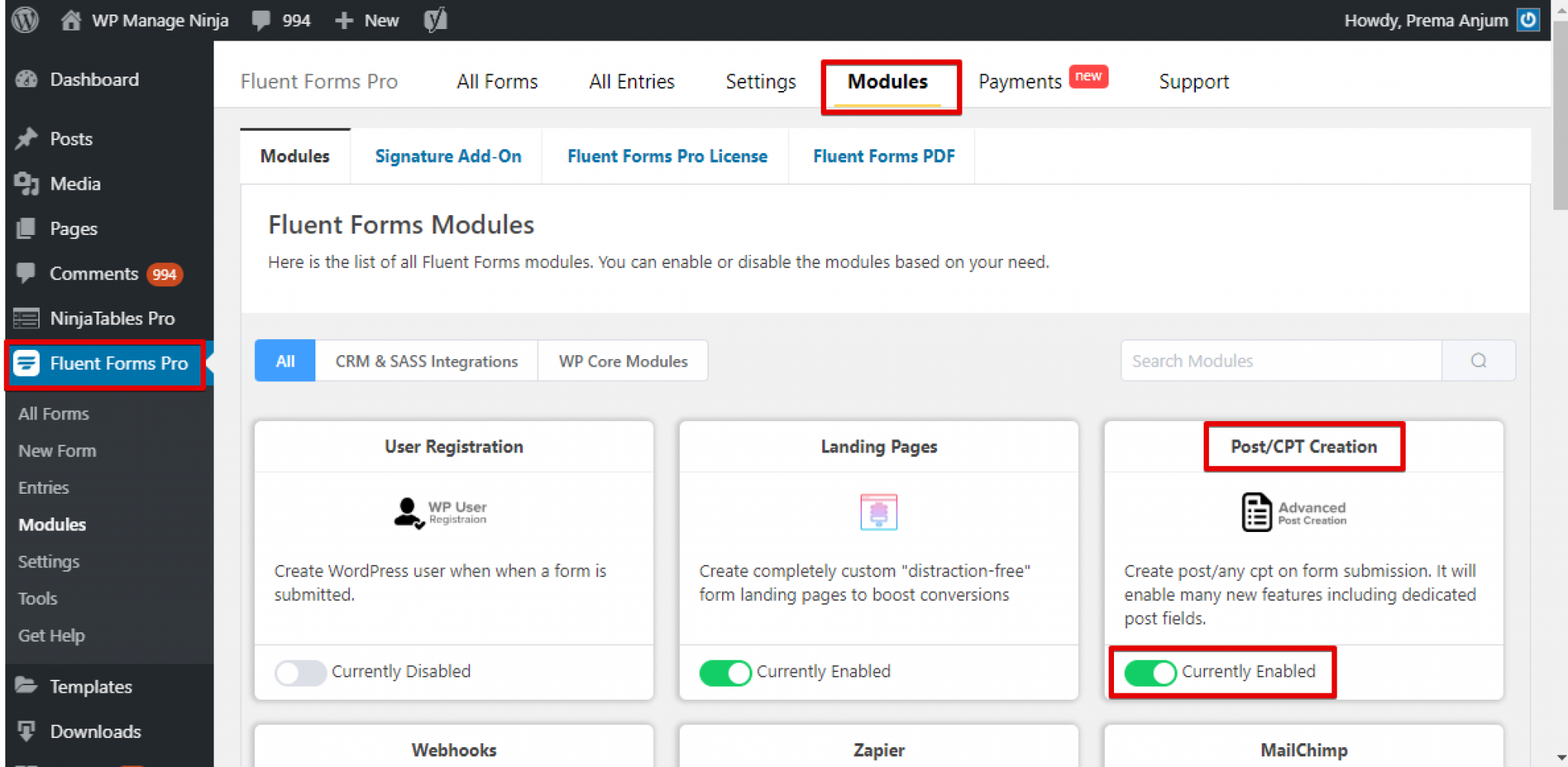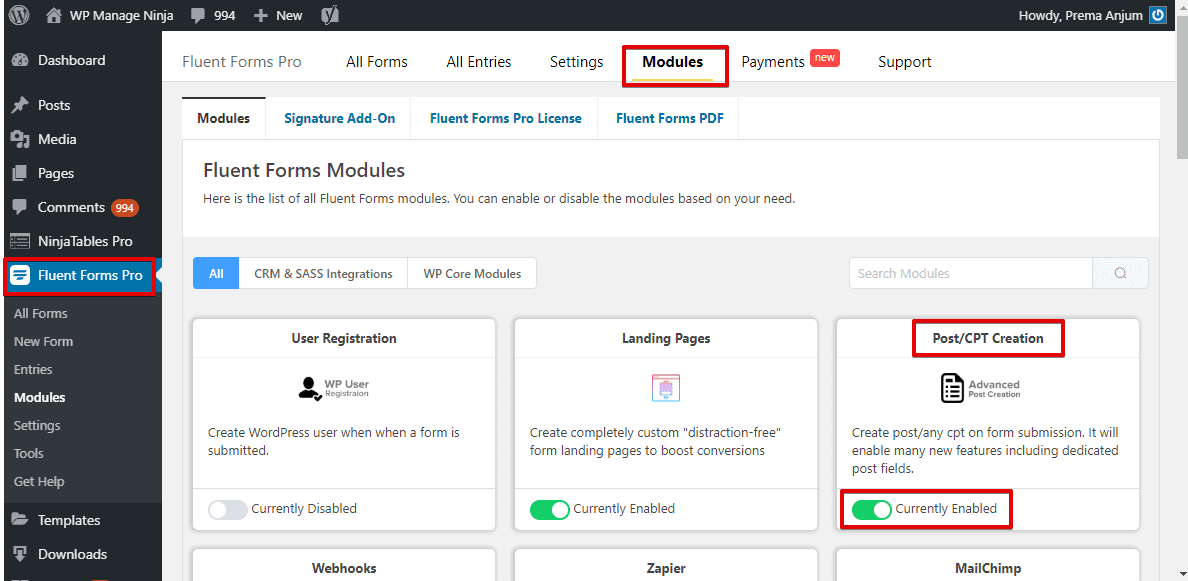 By setting form scheduling and restrictions you can maintain the visibility of the form to different sorts of users.
eSignature is the pro addon in Fluent Forms if any sensitive data your collecting from the customers then this field will become helpful to get signed by them. once added this addon the widget appears in advanced fields then you can use this anywhere in the form.
WP Fluent Form Free v/s Pro features
Wp Fluent Form Free version has more than 25 fields that you can use in the form with 25 + free templates.
The pro version gives you the addition of some more features for the free version pro features like Payment gateway, eSignature, and many more.
Free Features
Multi-column Contact Form Layout
Smart Conditional Logic Form Fields
Spam Protection with Google Recaptcha
Restrict Your Web Contact Form by user role
30+ Form Field Types
Export/Import
MailChimp Integration
Slack Integration
Pro Features
Other Email marketing integrations
Payment gateway integrations
60+ pre-build templates
Advance post creation
eSignature
Ratings Form Field
Multistep forms
File Upload/ Image Upload
Shortcode Field
PayPal Payments
Credit Card Payments Via Stripe
Create PDF from Form Submission
Pro's and Con's
PROS:
The free version has a lot of necessary features
Very easy to use if your beginner to form plugin
Smart conditional logic
Fully responsive templates
Option to integrate with various email marketing tools
Option to create multi-step forms for log forms
Form scheduling and restriction feature
CONS:
The pro version requires extended plugins
Comparitively Pricy
Pricing
When comes to pricing you will get a free version in the WordPress repository, for more features or to integrate the payment gateway you need to go for the pro version. you can check out full features include in the pro version here.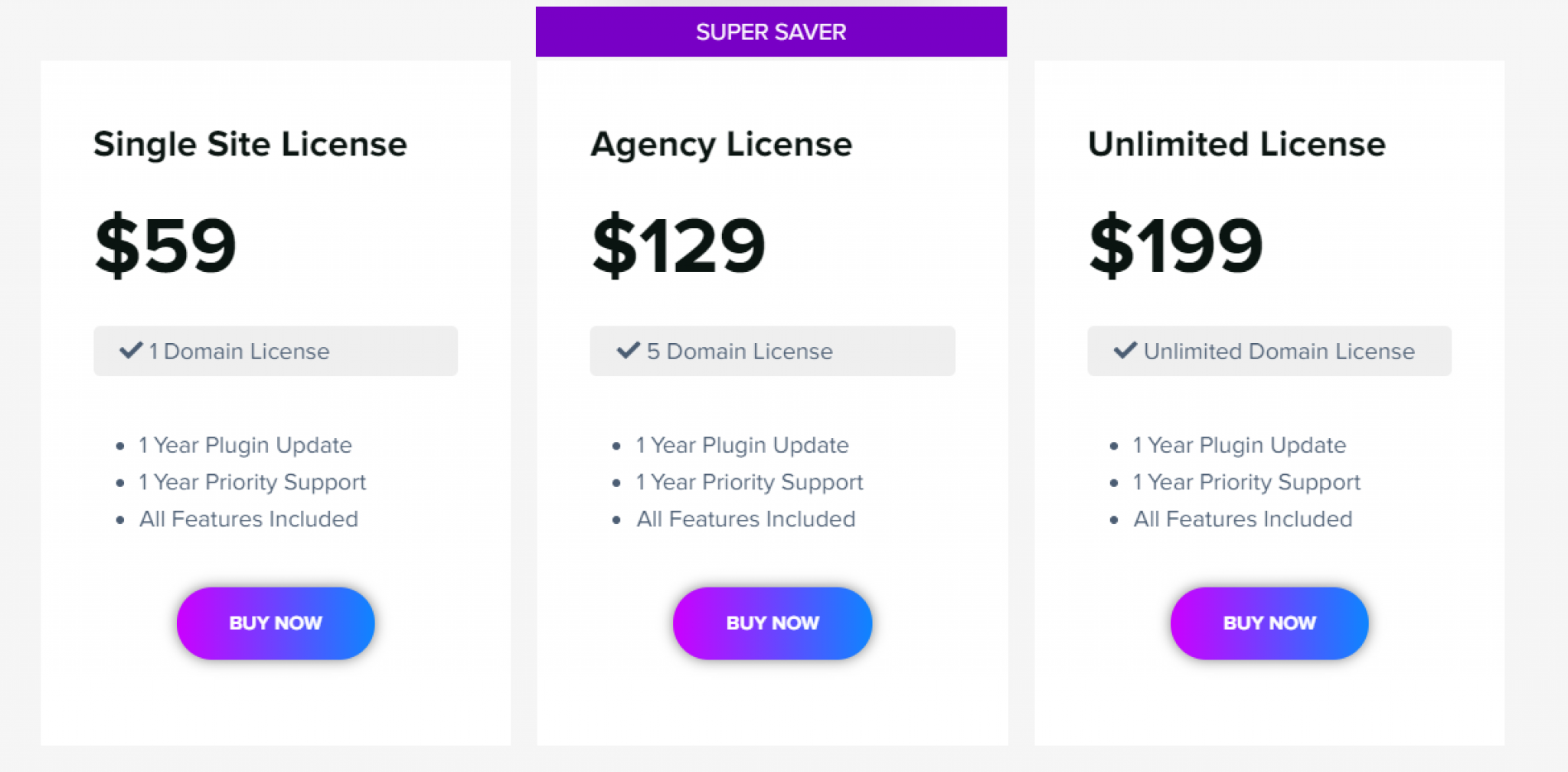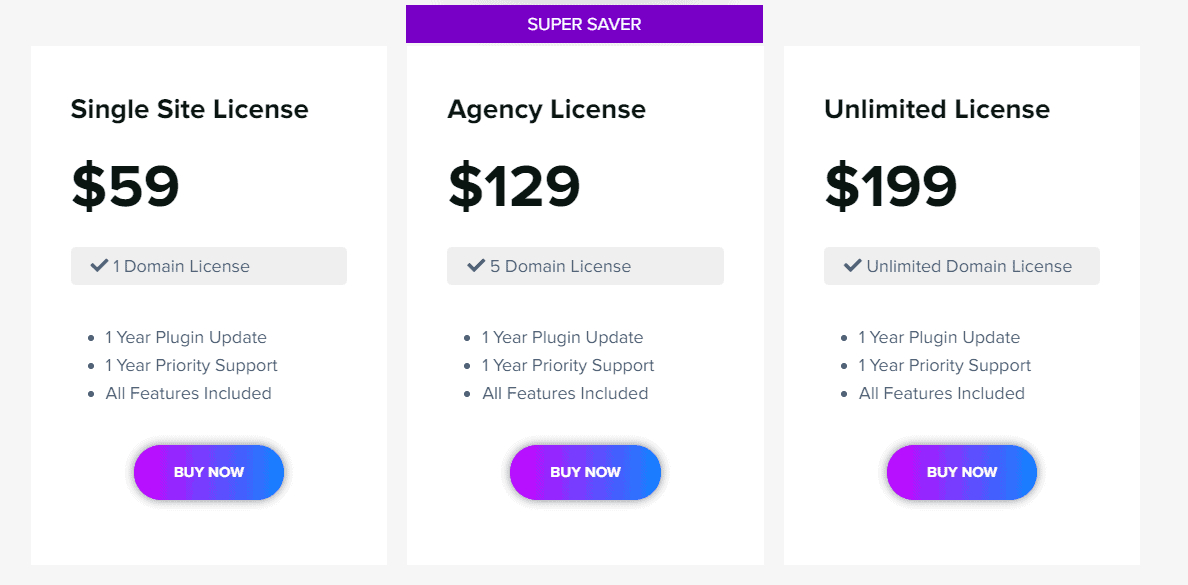 Similar Plugins
No posts for this criteria.
Overview Creating a contact form plugin for a strong platform like WordPress is an essential step towards establishing ...
Final Verdict
If you are looking for a form builder that is easy to use and create any number of online forms then you can give a try to WP Fluent Forms free version. In the first impression itself, you are going to feel how easy to work this is. If you like the form then you can go with the pro version for more features and integration.