Loginpress: Customizable Layouts for Your WordPress Login Page
LoginPress holds a lot of customization areas to change the layout of the login page of WordPress. You can modify the look and feel of the login web page completely. 
Expert Score
LoginPress holds a lot of customization areas to change the layout of the login page of WordPress. You can modify the look and feel of the login web page completely. 
Loginpress is a WordPress plugin that can create custom login pages & it requires no coding abilities. Simply have alternatives for each and every component on the login form and also make a brand-new customized login web page within seconds.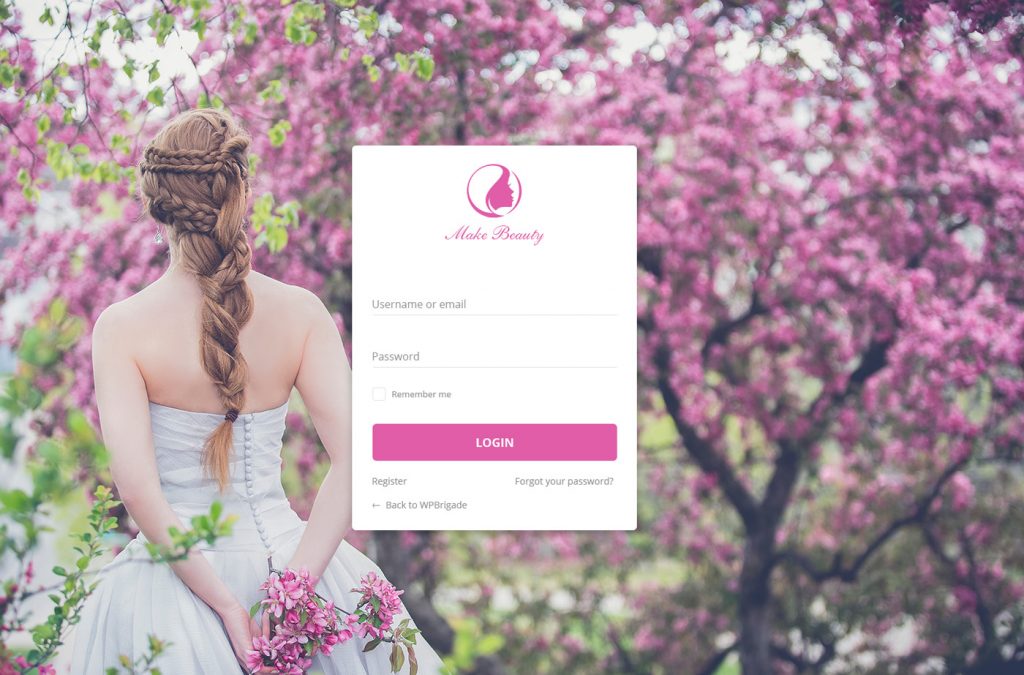 How to Install and Activate LoginPress?
Installing a plugin via WordPress Dashboard is quite easy.
Go to Plugins ▸ Add New in the WordPress menu selection.
Look for or search for LoginPress from a search bar.
Bring your arrow over the plugin and click on the Install button.
After installing click on the Activate button to activate the loginPress plugin.
After the activation, you would certainly see the all-new layout of your login web page. It's a LoginPress default layout. In the beginning it looks far better than your WordPress default login web page without doing anything yet you can customize it further to make the layout similar to your website.

A little animation will appear while the plugin resets WordPress. Wait for a minute or two, that's all. Now you have a freshly installed WordPress in front of you

Loginpress Settings
Go to LoginPress ▸ Settings from the Dashboard menu.
Under the Settings tab. You can find the following fields.
Force Login: Force the user to log in before viewing the content of your site. Kind of membership. If you have enabled this option a user will redirect to the login page. (Premium).
Custom Password Fields: Here you can create custom password fields on a registration form.
Login Order: You can allow users to log in using their username or email address only.
Reset Default Settings: You can reset the default settings of LoginPress.
Remove Settings on Uninstall: This option will remove all LoginPress settings upon uninstall of the plugin.
After the settings change, click the Save Changes button.
Add Ons
We have a collection of great Totally free and also Pro Add-ons that make LoginPress much more powerful.
For looking into the Add-Ons go back to the Control panel ▸ LoginPress ▸ Add-Ons Page. The following are the Add-Ons for LoginPress.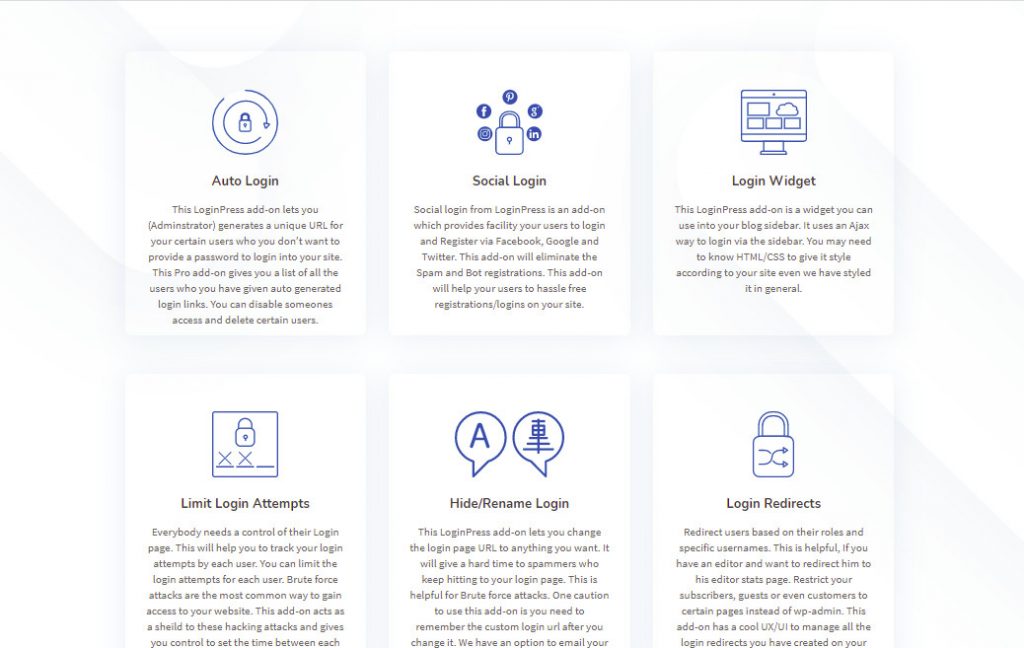 Benefits
LoginPress Pro is a plugin that works if you have actually installed the Free version already. LoginPress Pro version extends the Premium functionality to our Core Free version of LoginPress.
Advanced Features To Grow Your Business
Pro's and Con's
Positive
Social Login makes it easy for users to login
The Limit Login Attempts extension will help with site security
Plugins to Extend Features
Easy to use interface
Negatives
Lacks WooCommerce Integration
Needs some minor tweaks to make it a true winner
Pricing
There are 4 pricing options to choose from starting at $39/year for a single site.
If you are looking for a multisite option, it's good to choose an Agency plan over a startup plan.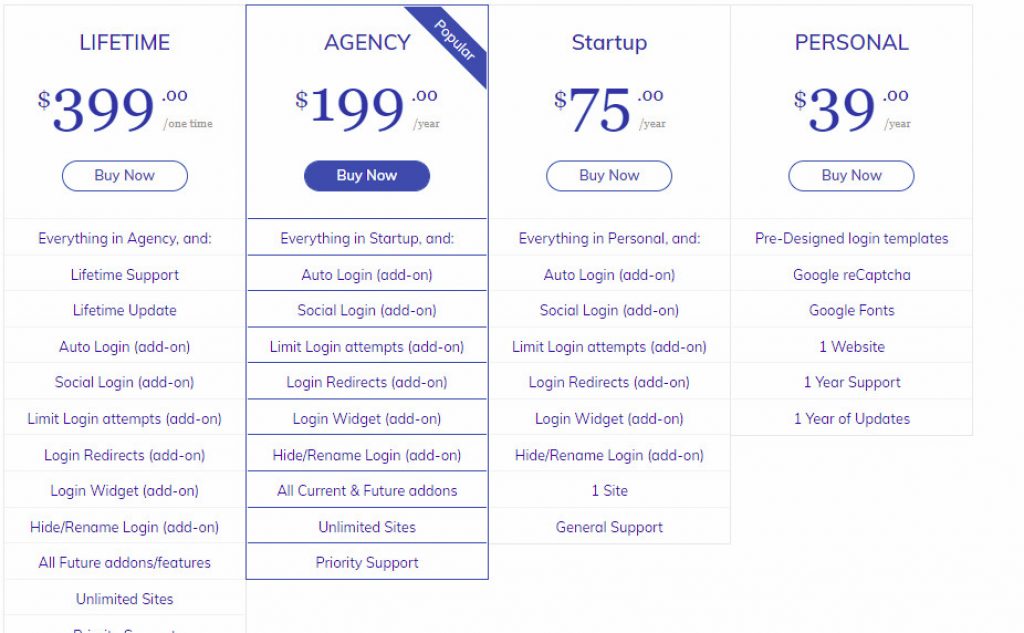 Similar Plugins
Buy Now
Ninja Forms
Ninja Forms is the form creation tool available at almost zero cost. It is a simple, quick, and intuitive user interface and requires no coding skills.
Final Verdict
The product has limited features to access. But it makes a very easy for the user to give a new look to their website.
Beautify and Innovate your WordPress login page without any coding knowledge!
The free version of the site is good enough for your development sites. If you are working and maintaining multiple sites, then the pro version gives you better control.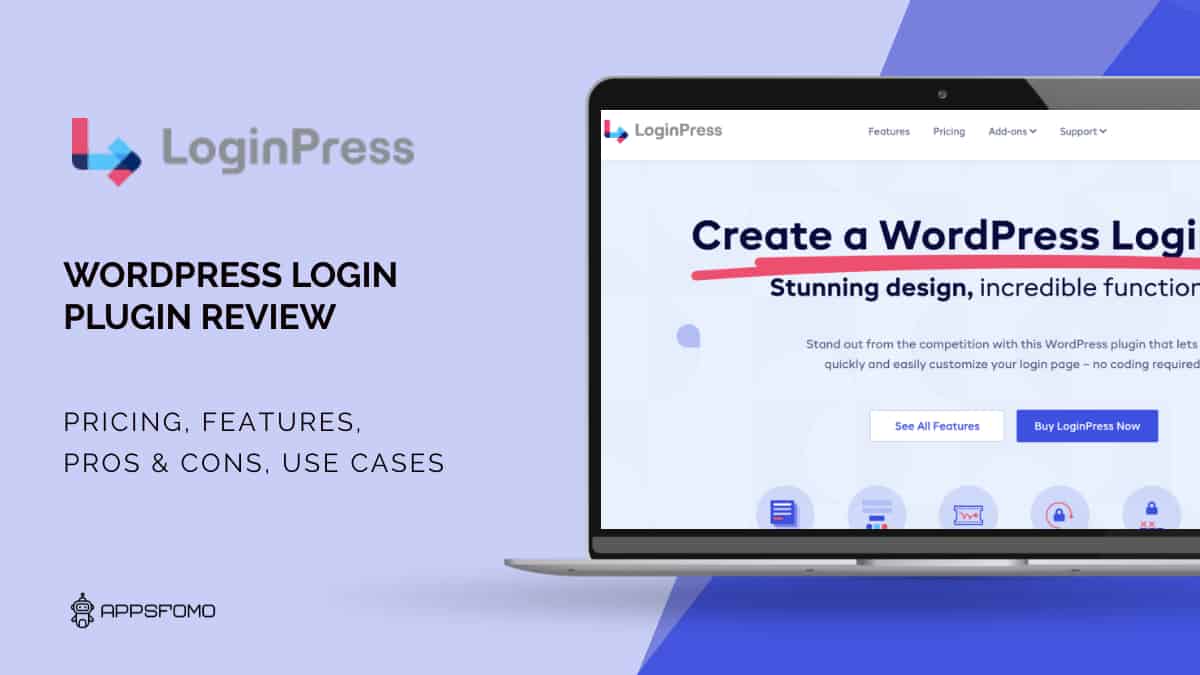 Loginpress: Customizable Layouts for Your WordPress Login Page