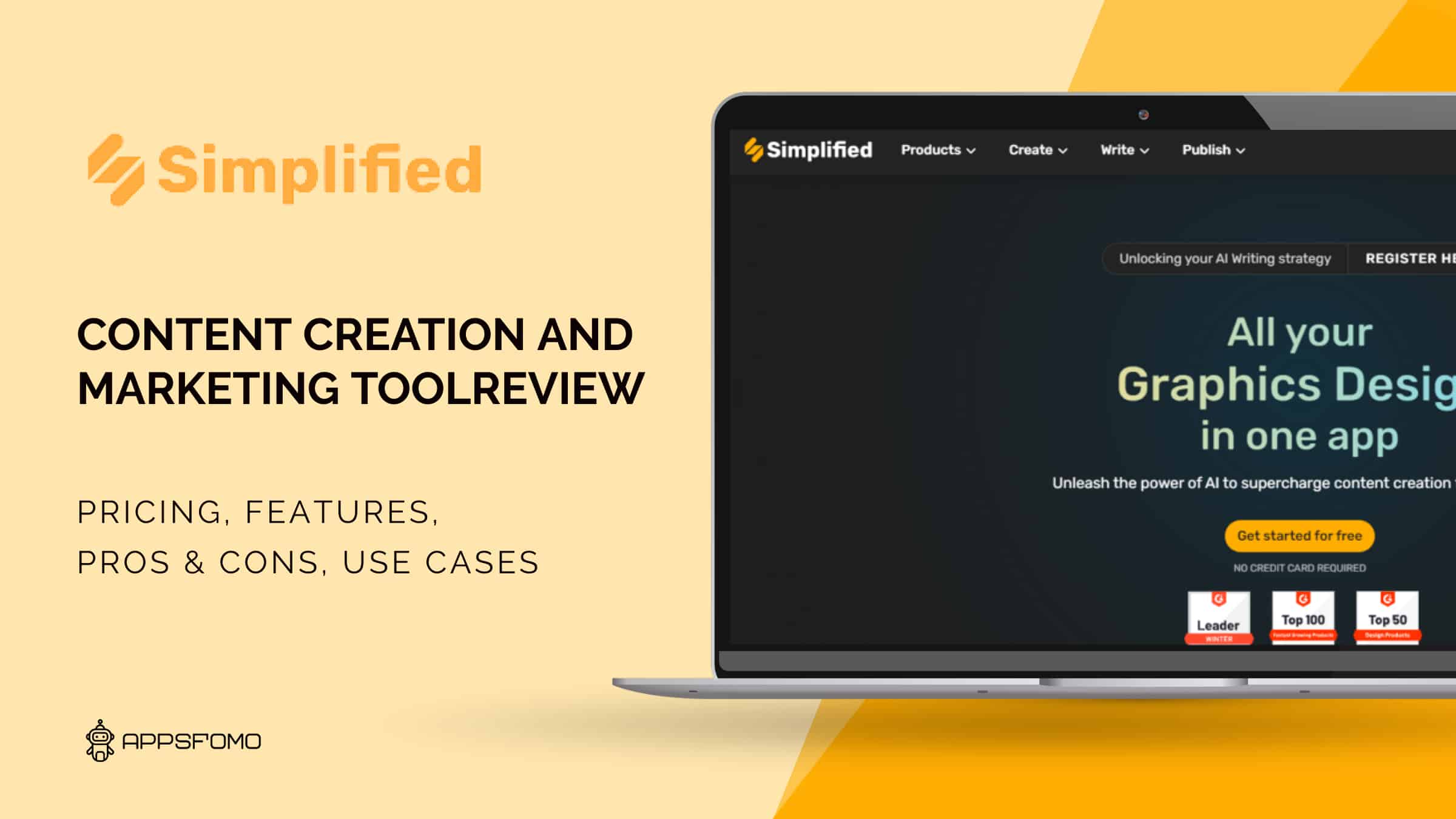 Simplified: Free Content Creation and Marketing Tool
Add to wishlist
Added to wishlist
Removed from wishlist
0
Add to compare
Content creation and Marketing tools assist businesses in generating content for various communication channels, such as web presence, email campaigns, and social media posts. Content creation tools vary in range, from simple text editors to complete online software suites that offer in-depth analytics, content calendar management, and additional features.
With Simplified, creating and marketing content has never been easier – try it today to see how much time you can save!
What Is Simplified?
Overview
Simplified is a content creation and marketing tool designed for creating, managing and tracking content easier for businesses.
The platform simplifies the process of creating blog posts, articles, videos, and social media posts by providing an easy to use interface with pre-built templates and drag-and-drop features. Simplified's content creation tools are easy to use, so even those with little or no experience in content marketing can benefit from the platform.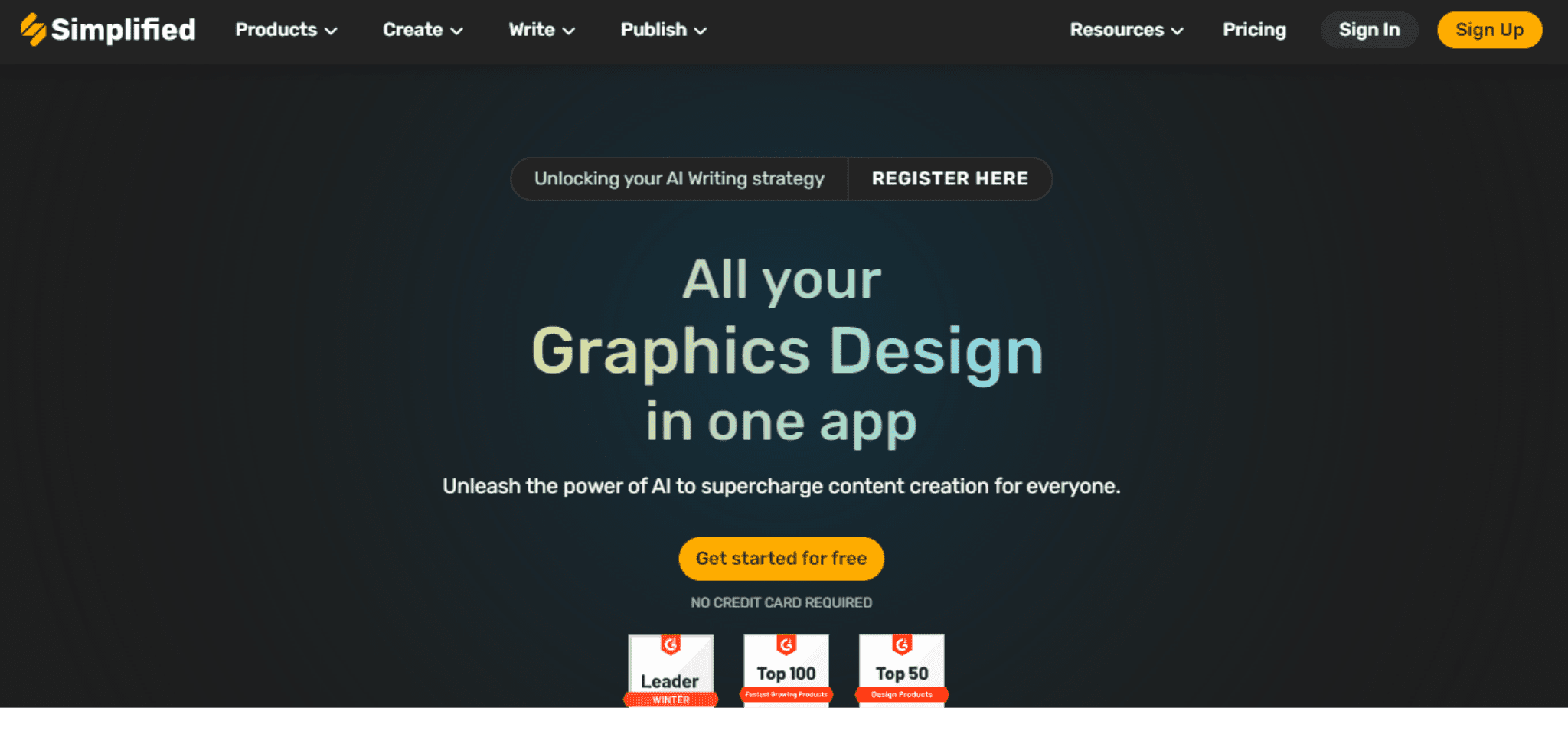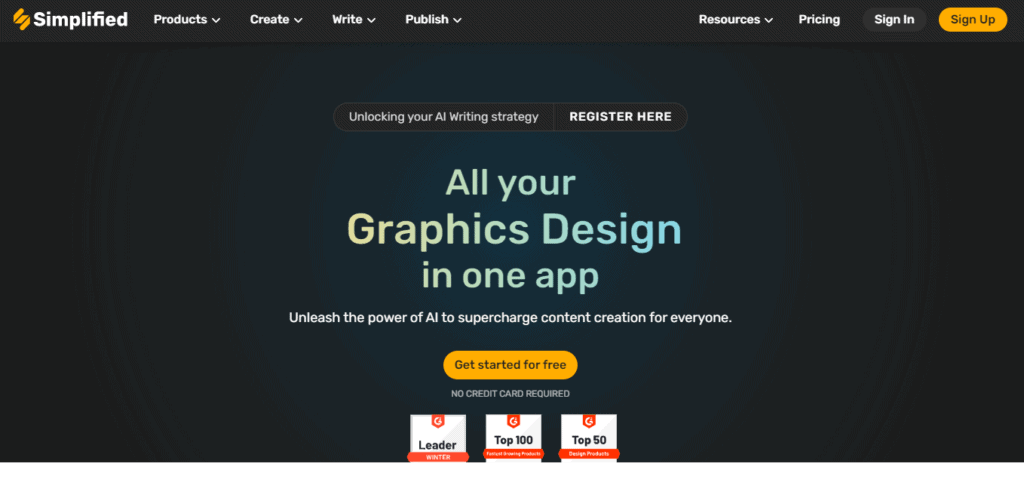 Company Details
Simplified is an innovative free content creation and marketing tool designed to help businesses of all sizes create, optimize, and promote their content with ease. This web-based platform was created by a team of passionate entrepreneurs who saw the need for simple yet effective content creation and marketing solutions.
Simplified was founded in 2012 by K D Deshpande. It is headquartered in San Francisco, United States.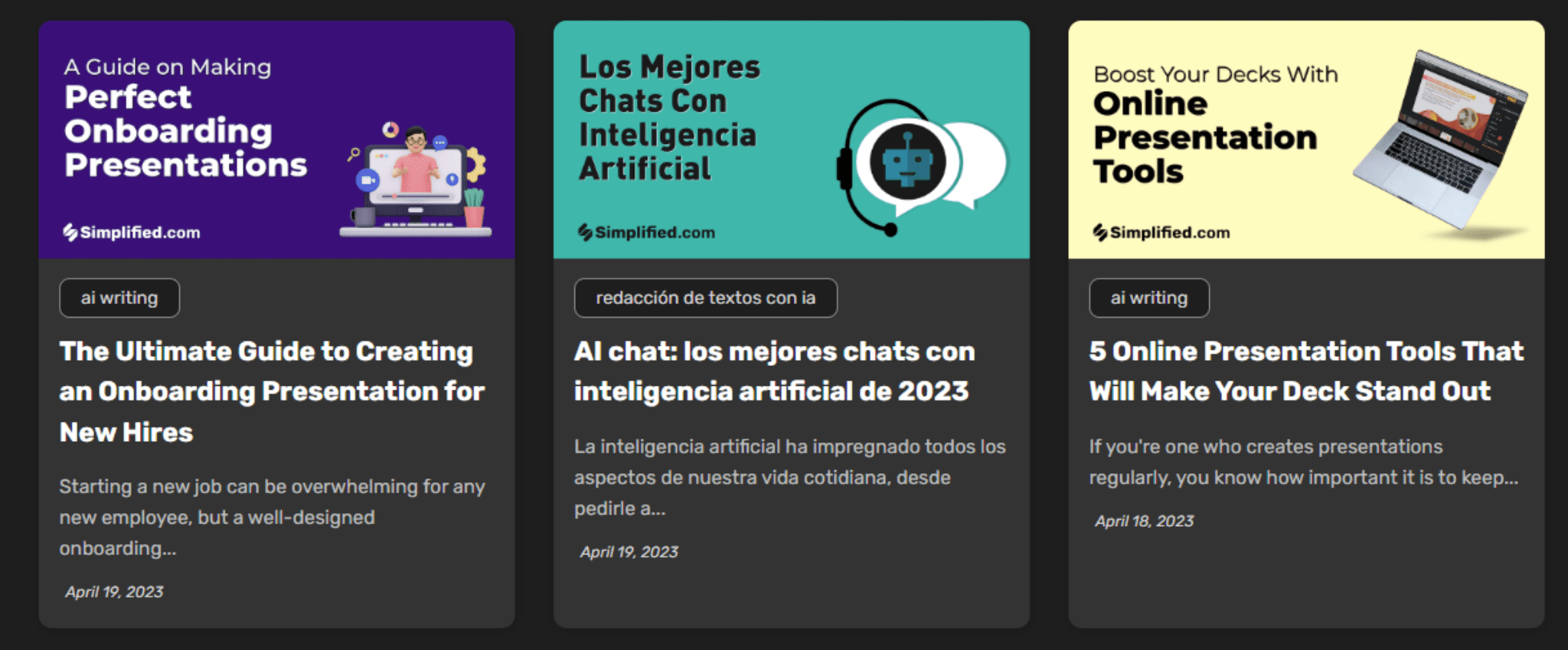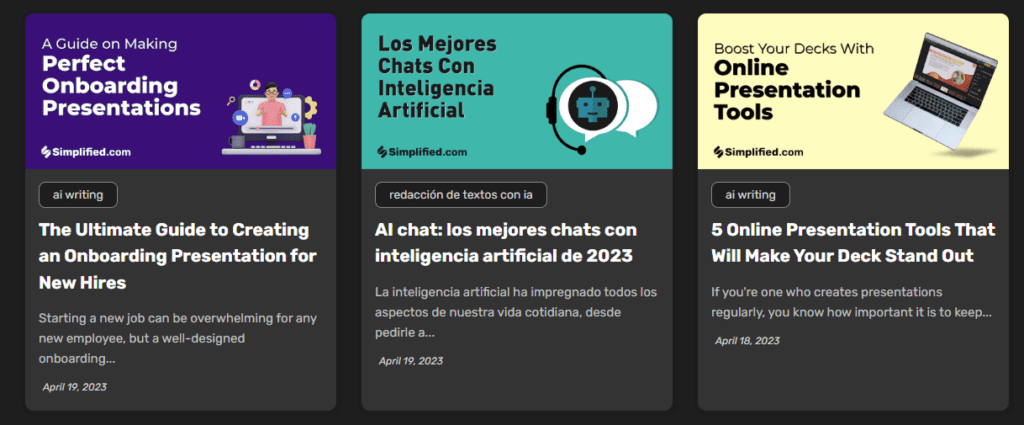 Online Presence
Simplified: Key Features
Use of content creation and marketing tool
Al Presentation Maker
Al Presentation Maker offers users the ability to incorporate animation and transition effects to enhance the visual appeal of their presentations. The design of your presentation can be personalized through alterations of fonts, colors, and layouts. This feature enables users to easily share their presentations with colleagues or clients through email or social media.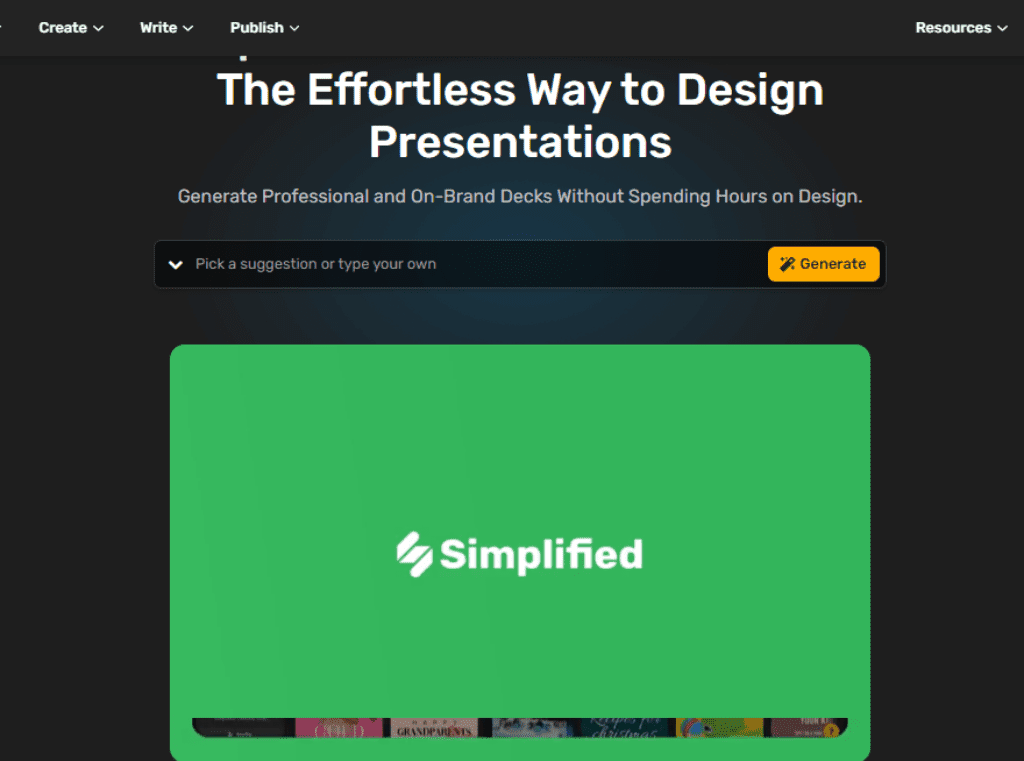 Al Image Generator
The tool assists businesses in generating visually appealing content quickly. The platform offers a user-friendly interface that facilitates image creation through pre-made templates and designs, as well as the option to start from scratch. It creates images for various platforms like Facebook, Twitter, Instagram, and Pinterest. Al Image Generator helps businesses create eye-catching visuals that stand out from the competition.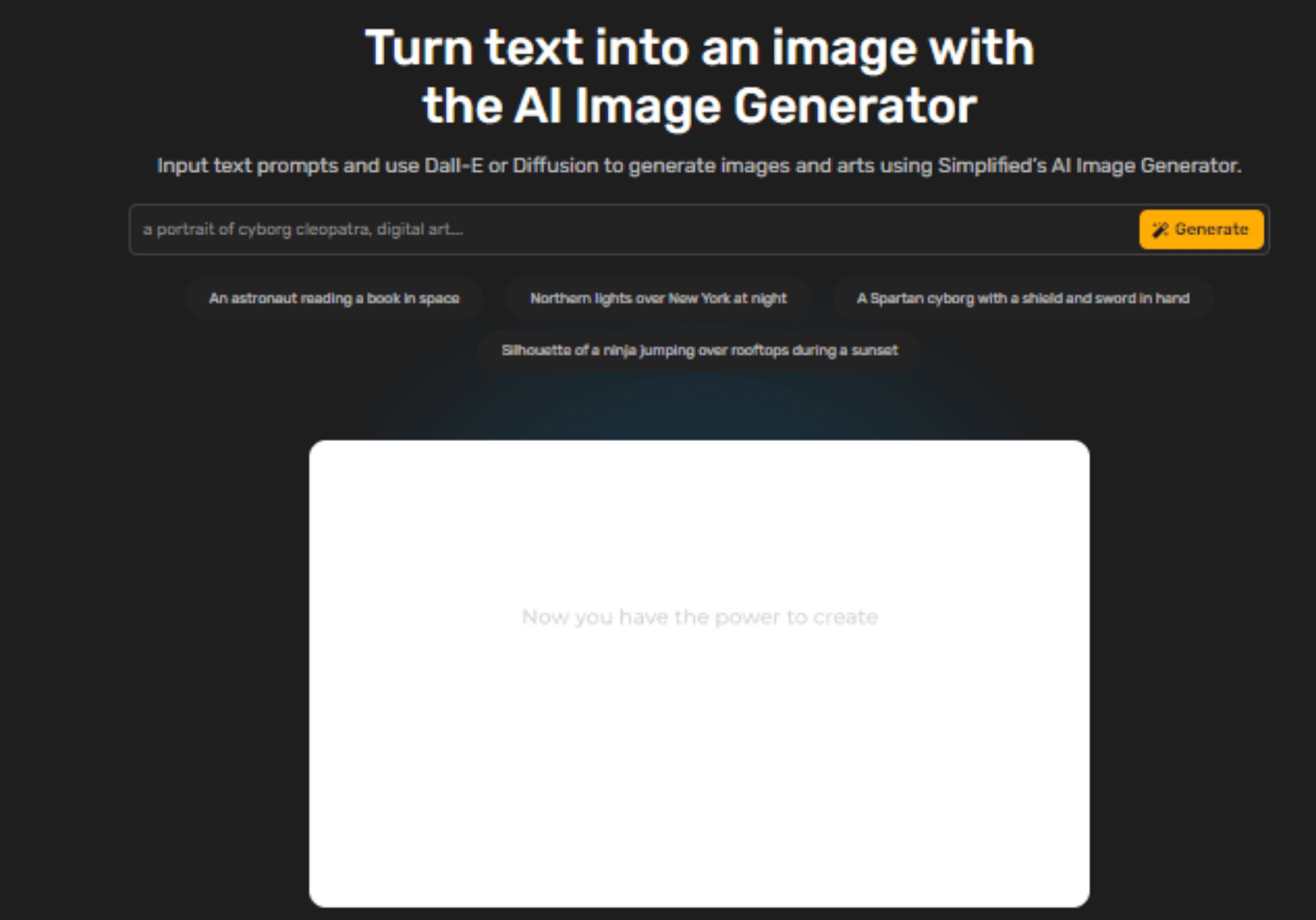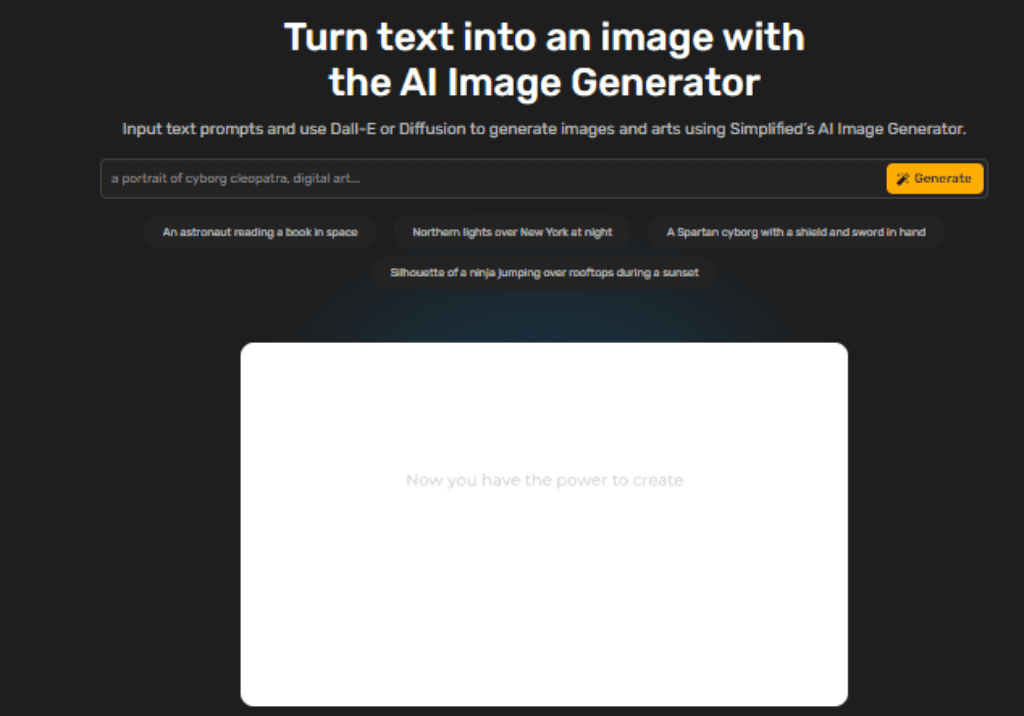 Background Remover
This tool facilitates the removal of image backgrounds for businesses in a fast and simple manner. The interface allows users to easily remove backgrounds from images with just a few clicks through its drag-and-drop feature. This tool enables businesses to efficiently generate visually attractive images for marketing purposes.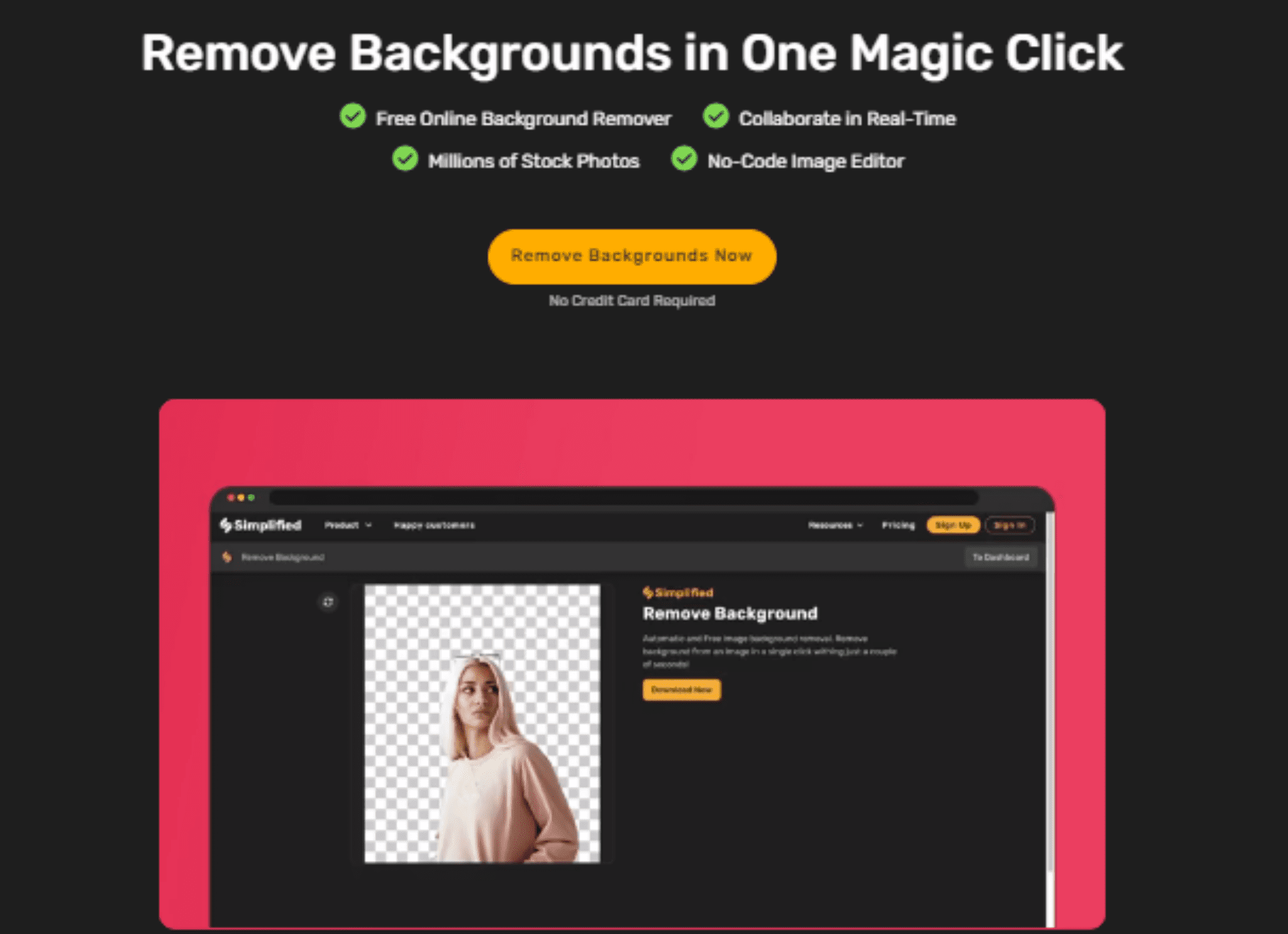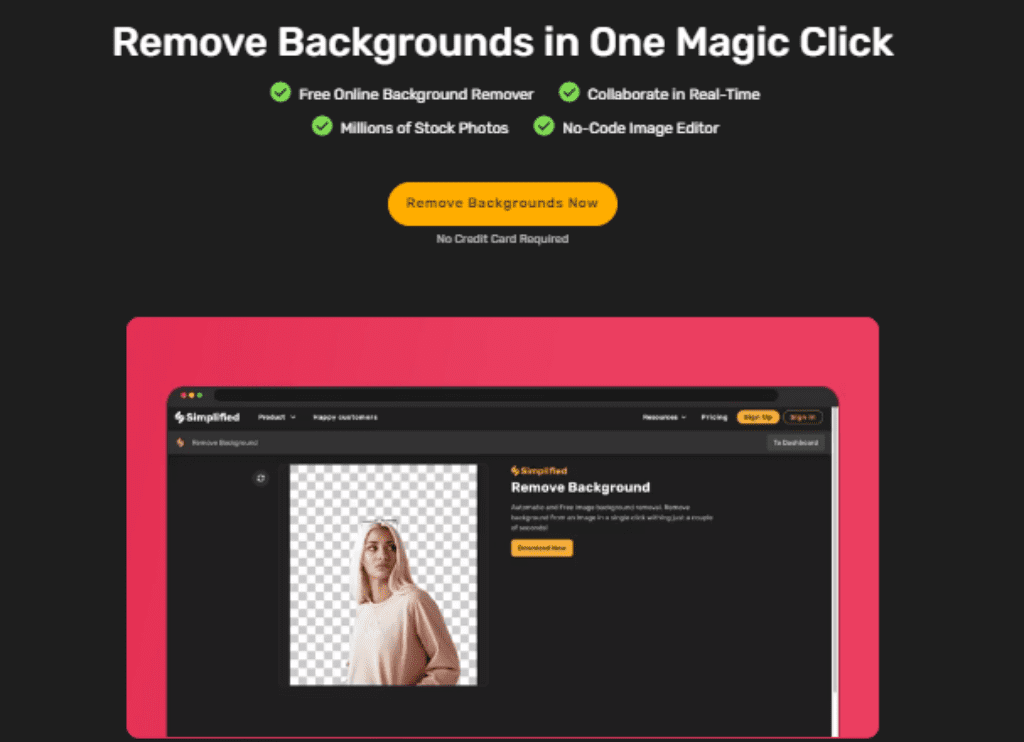 Magic Resizer
The Magic Resizer software is designed to efficiently adjust image sizes for various digital platforms, benefiting businesses. The platform allows for the upload of images in various formats and provides an intuitive drag-and-drop interface to adjust image size, quality, and aspect ratio instantly. This tool enables businesses to efficiently generate optimized images suitable for online campaigns.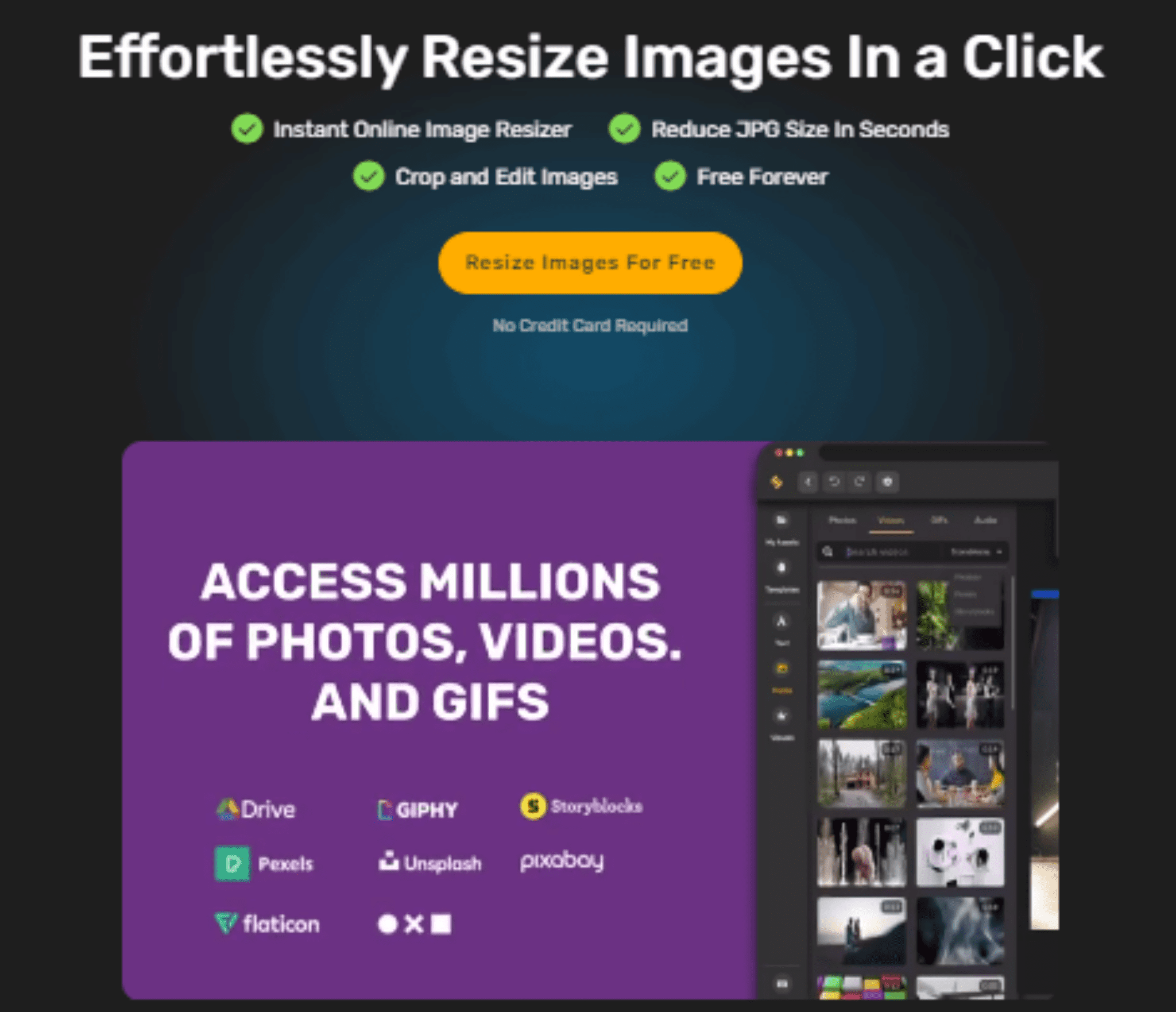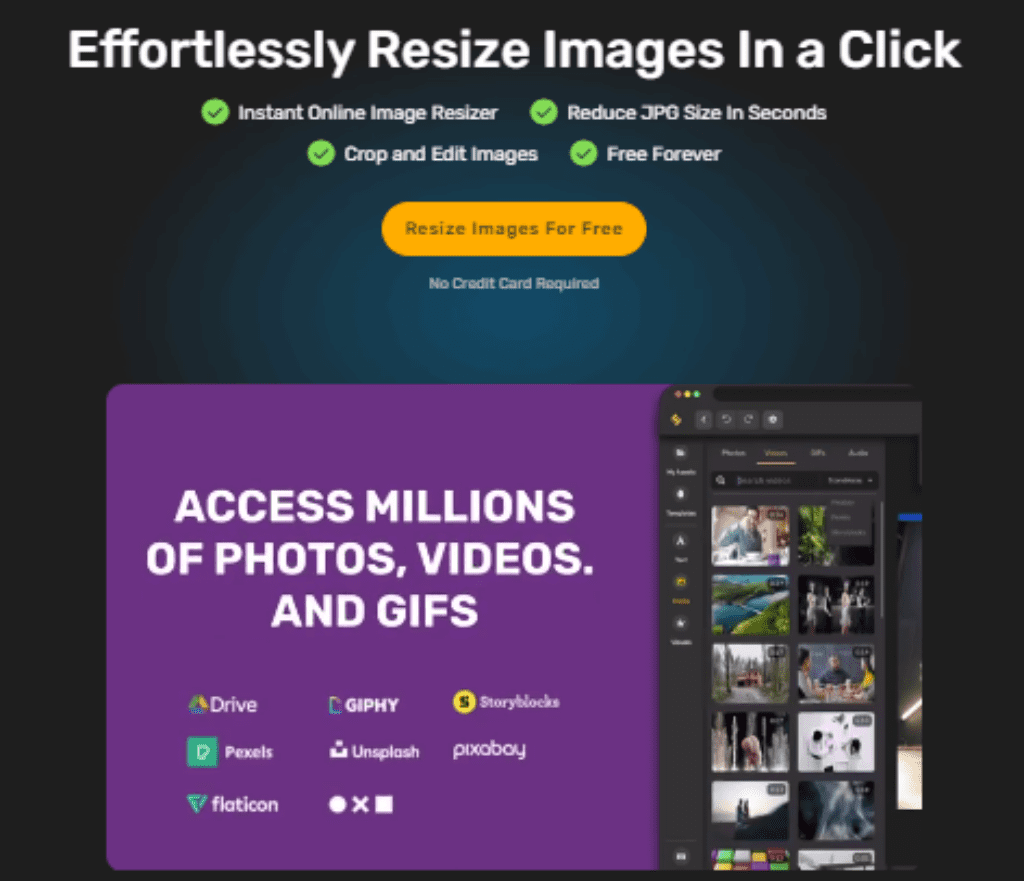 Animation Maker
The Animation Maker software facilitates the efficient production of animated images, videos, and GIFs for businesses. The software offers a variety of options for users such as customizable animations, transitions, text overlays, music tracks, and additional features. The Animation Maker tool simplifies animation content recording and editing for users to use in various online platforms such as emails, social media posts, and websites.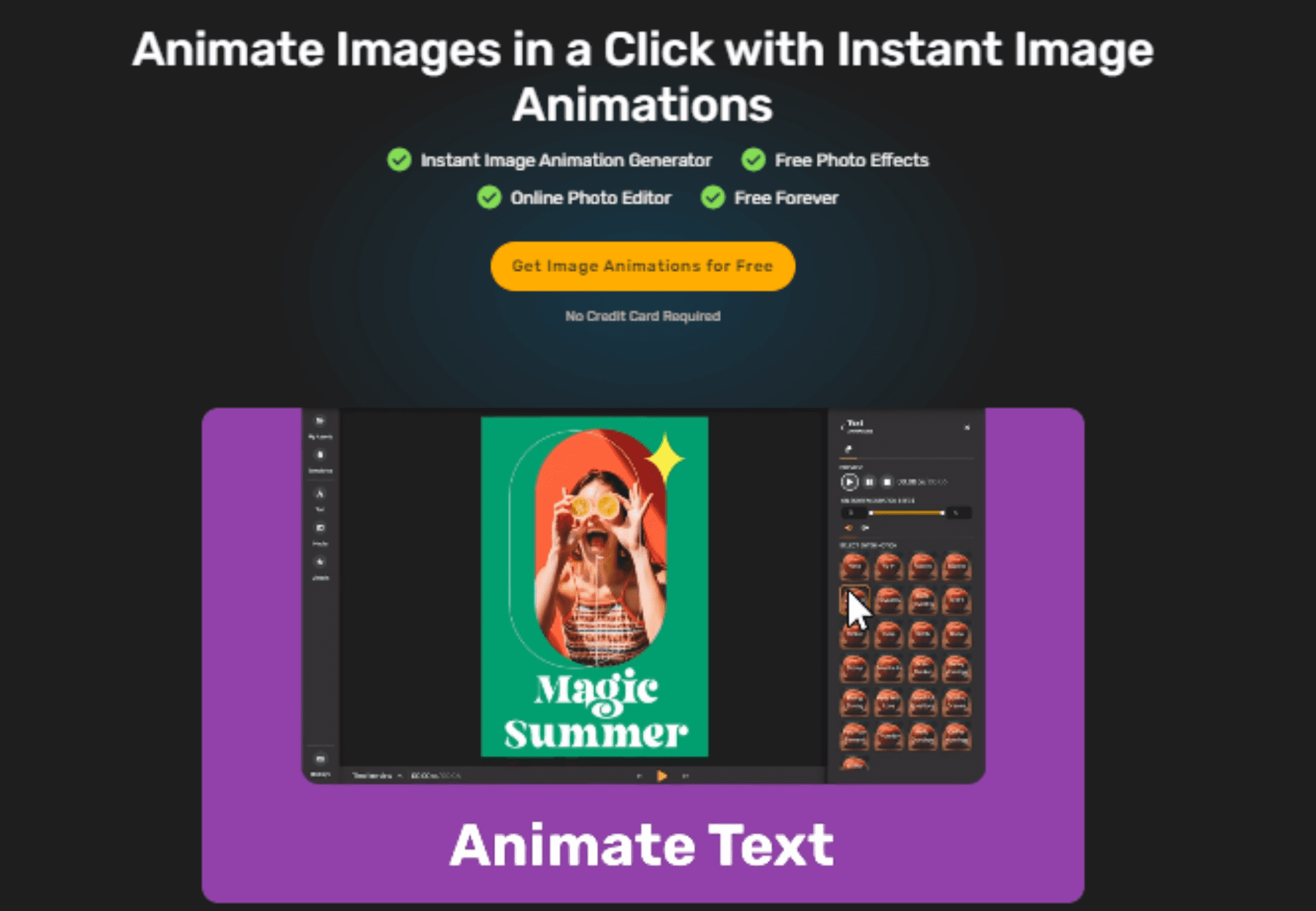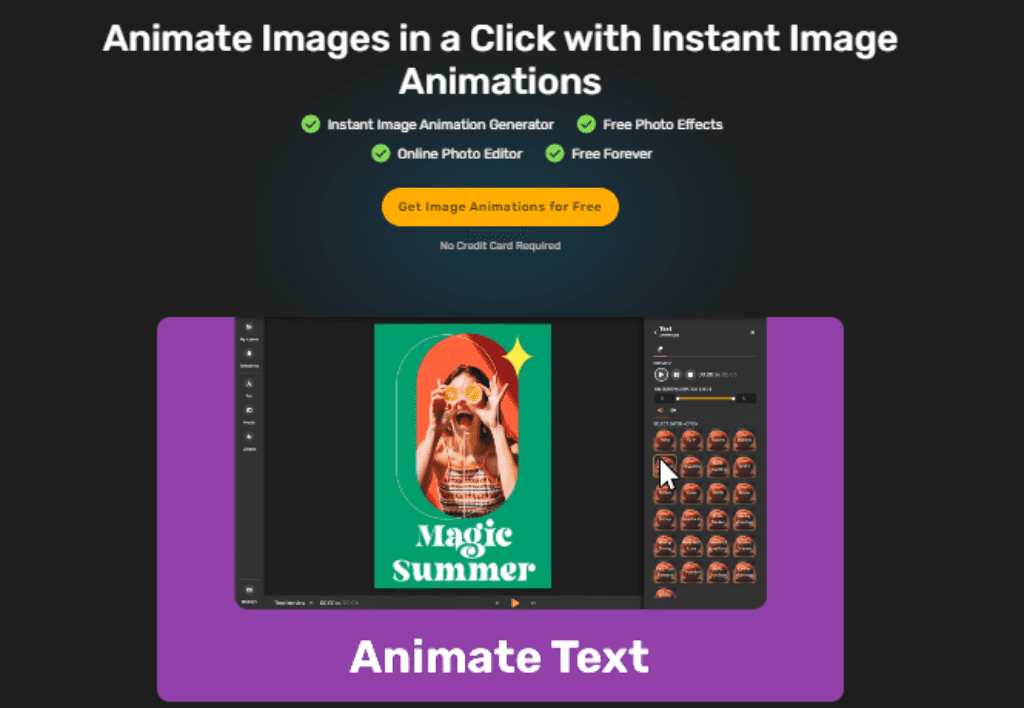 Content Rewriter
The Content Rewriter of Simplified is an online tool designed to assist businesses in efficiently rewriting pre-existing content. The software allows users to quickly convert any text into distinct and search engine optimized material. The Content Rewriter offers users advanced features including synonym replacement, sentence reordering, and grammar correction tools. This tool enables businesses to efficiently generate new and captivating content for their online marketing efforts.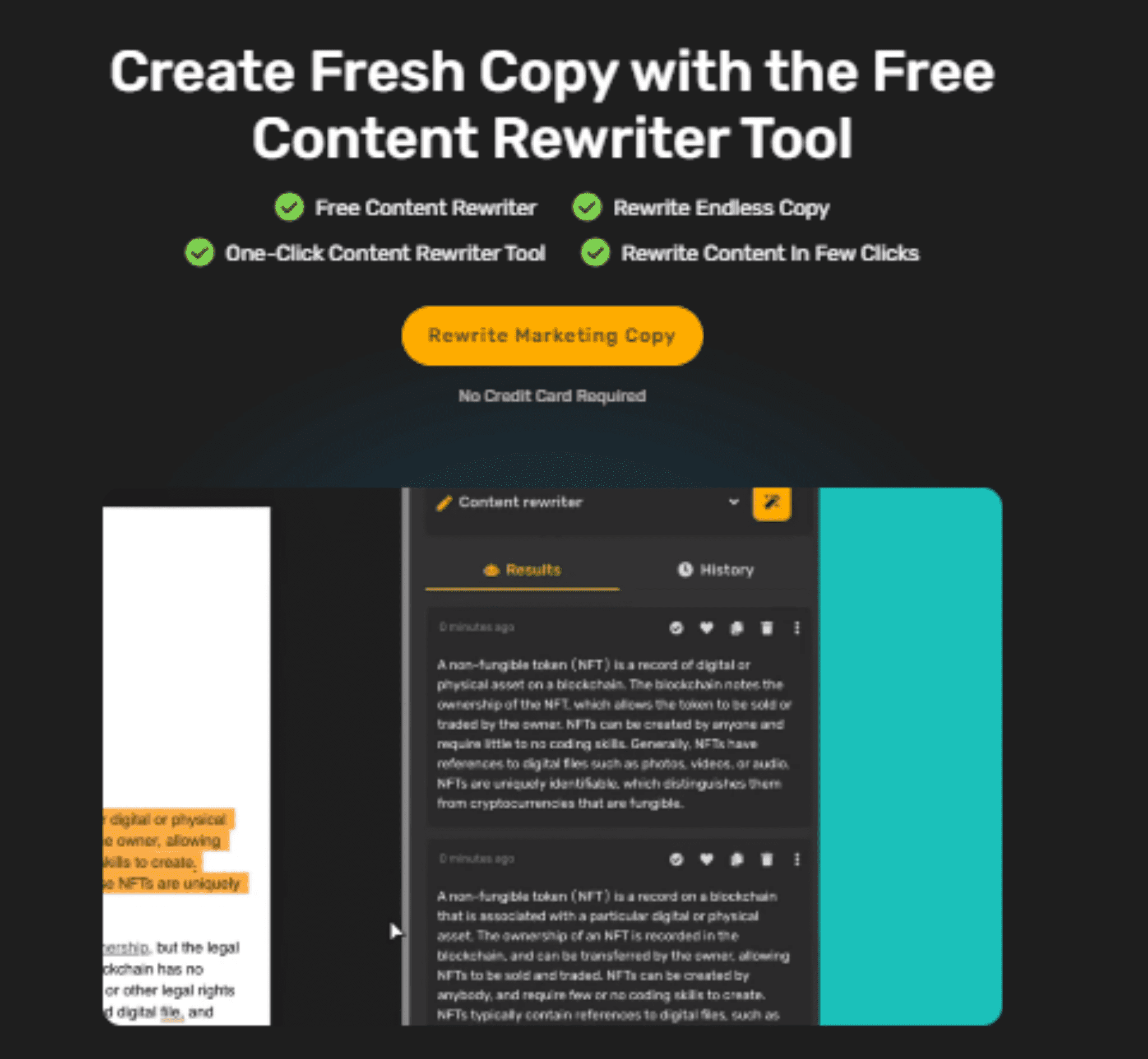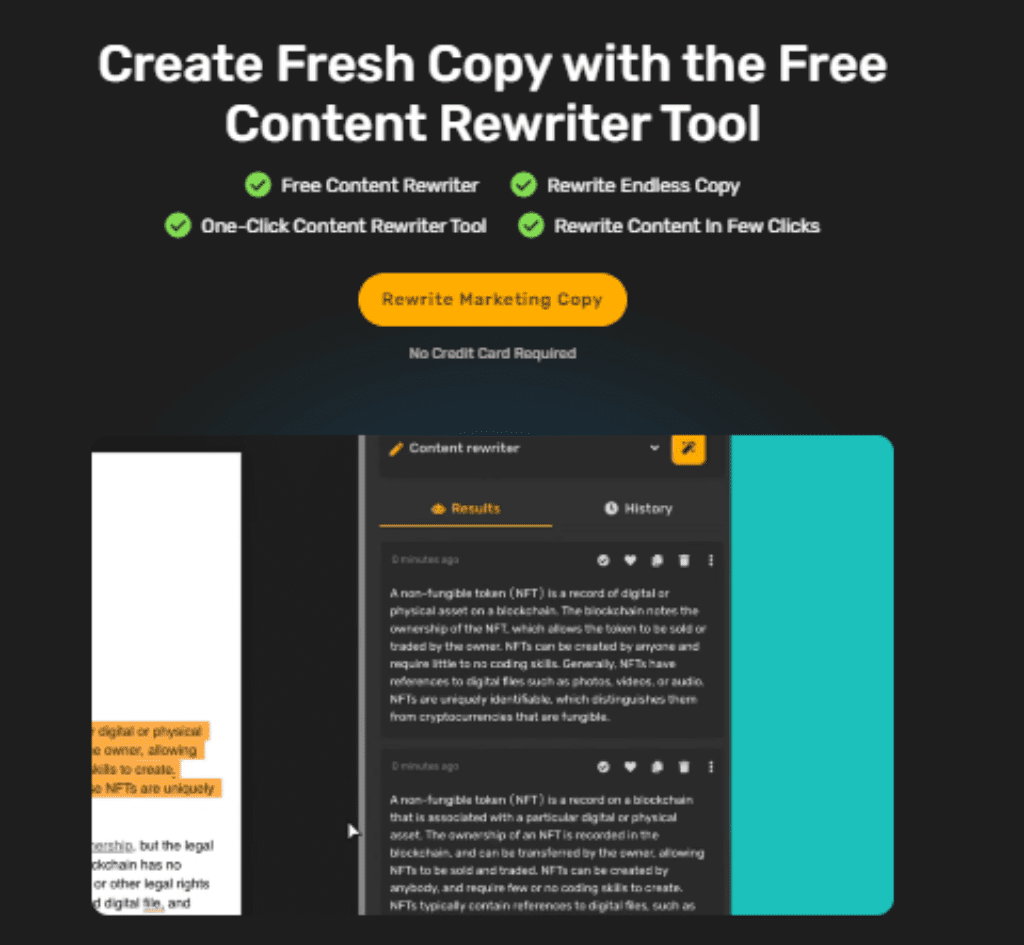 Long-Form Al Writer
Businesses can effectively create long-form content for their marketing strategies. The platform allows for the creation of engaging articles and the personalization of content with images and videos. This tool enables businesses to efficiently generate content that aligns with their desired audience.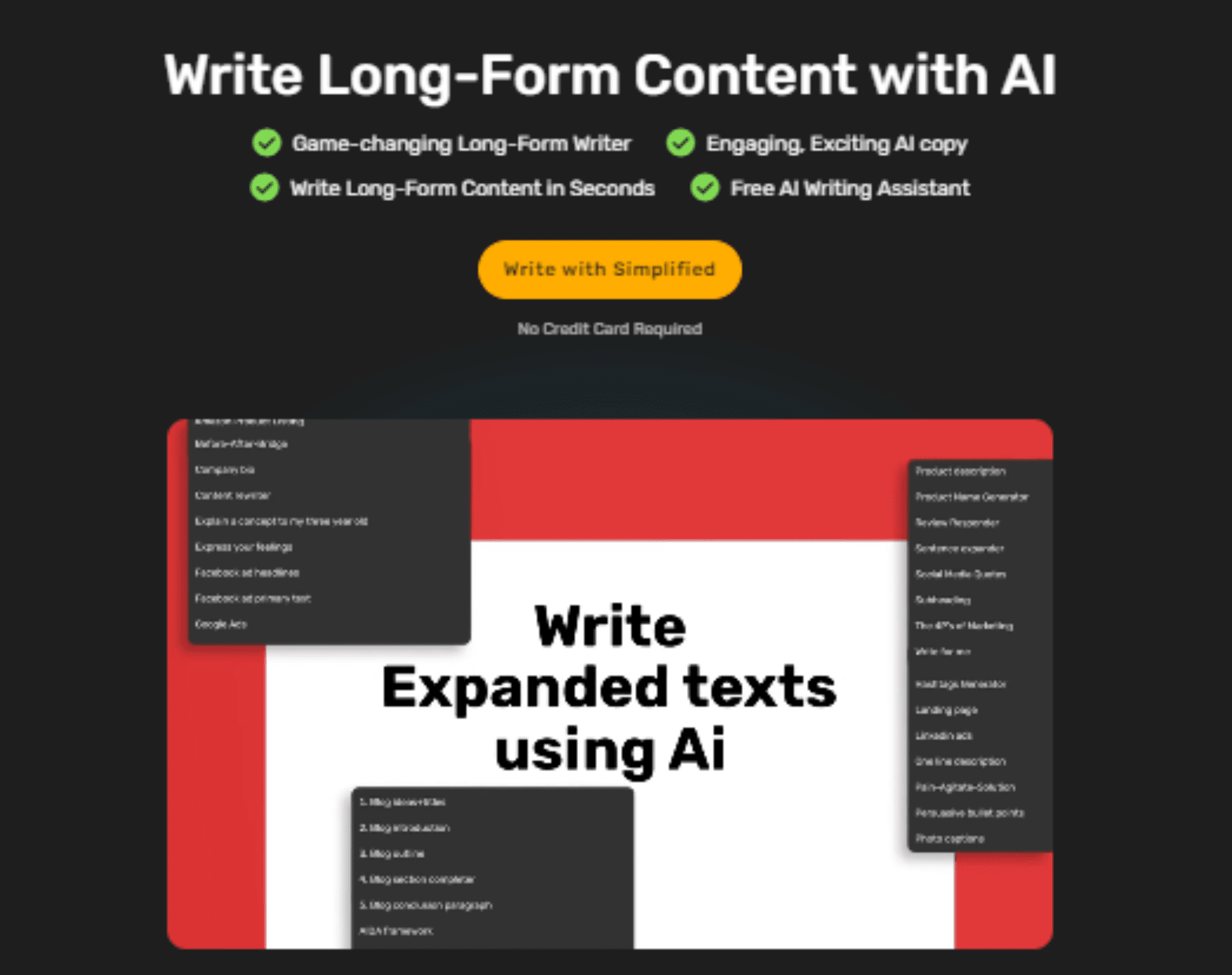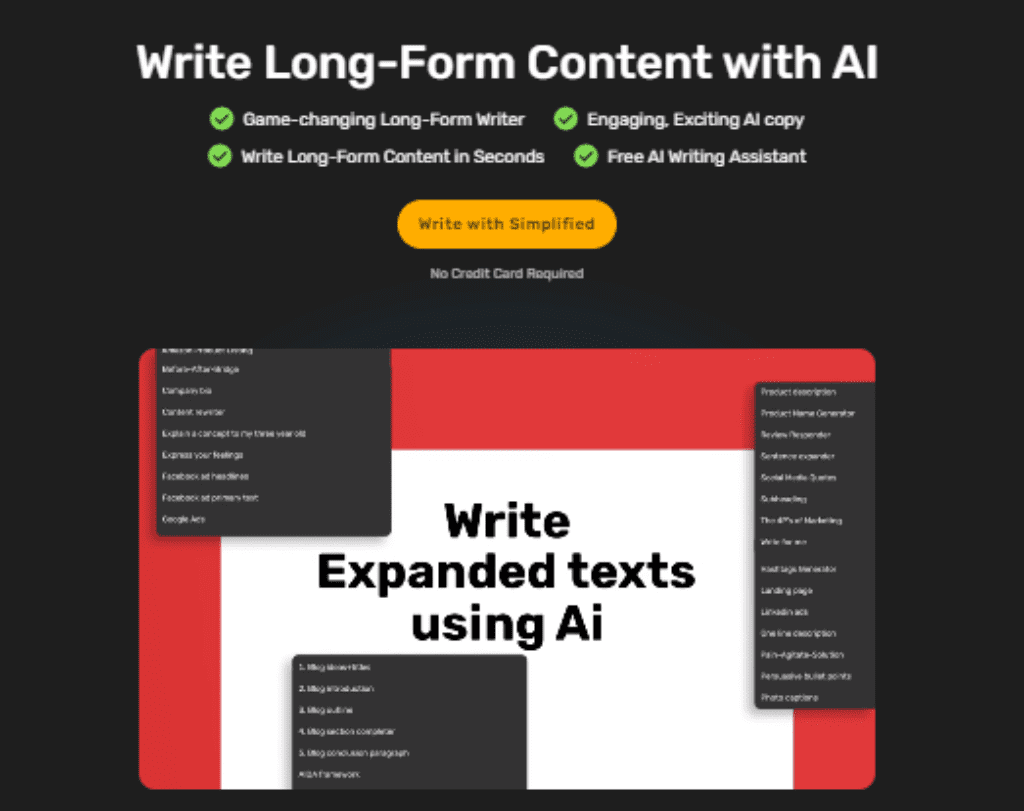 Instagram Reels
Instagram Reels of simplified is an online tool that assists businesses in creating and sharing content on Instagram with ease. It allows users to quickly record and edit short video clips, as well as customize them with music, text overlays, filters, and other effects. It offers users advanced analytics tools to monitor the effectiveness of their campaigns. This tool enables businesses to efficiently generate captivating Instagram Reels to effectively connect with their intended audience.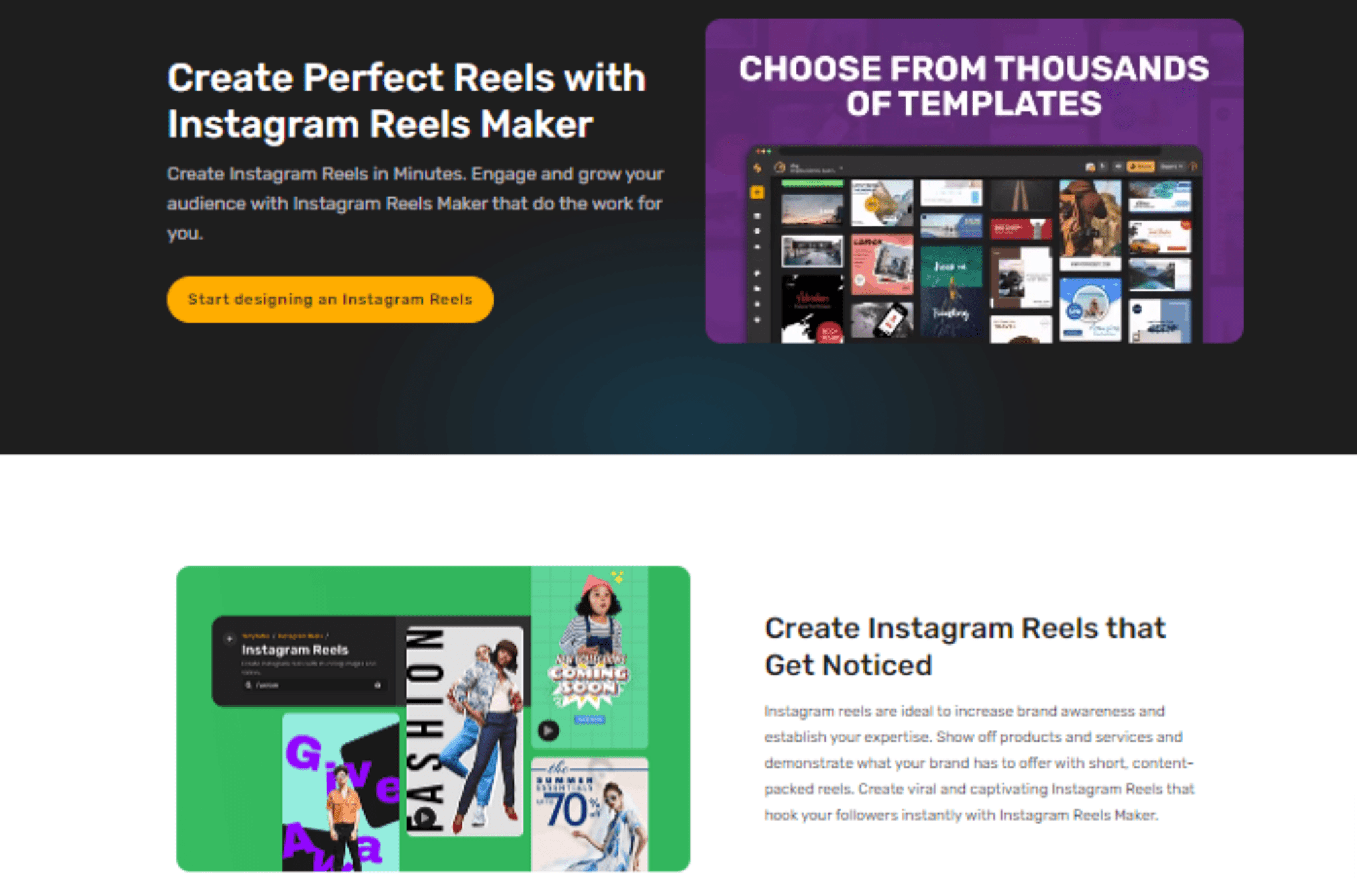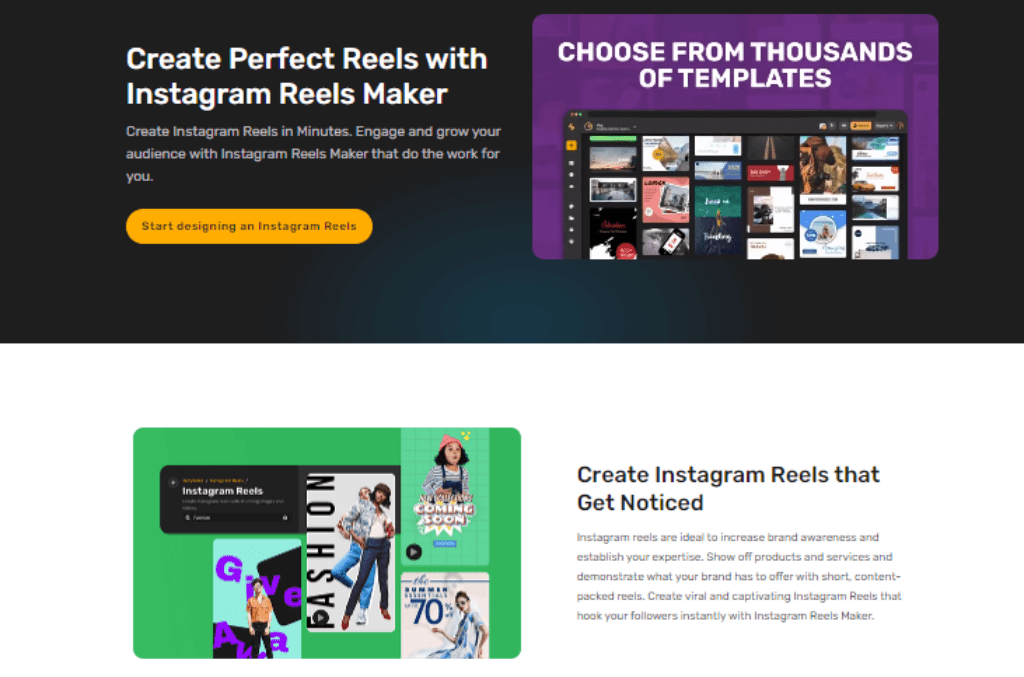 Customer Testimonial
Customer Testimonial is an online tool designed to facilitate the collection of customer feedback for businesses. The platform allows users to generate surveys, polls, and quizzes to gain a better understanding of their customers' preferences and requirements. It also provides users with an extensive library of professionally designed templates for creating engaging customer reviews. Using this tool, businesses can efficiently collect significant data about their customer base and utilize it to enhance their products and services.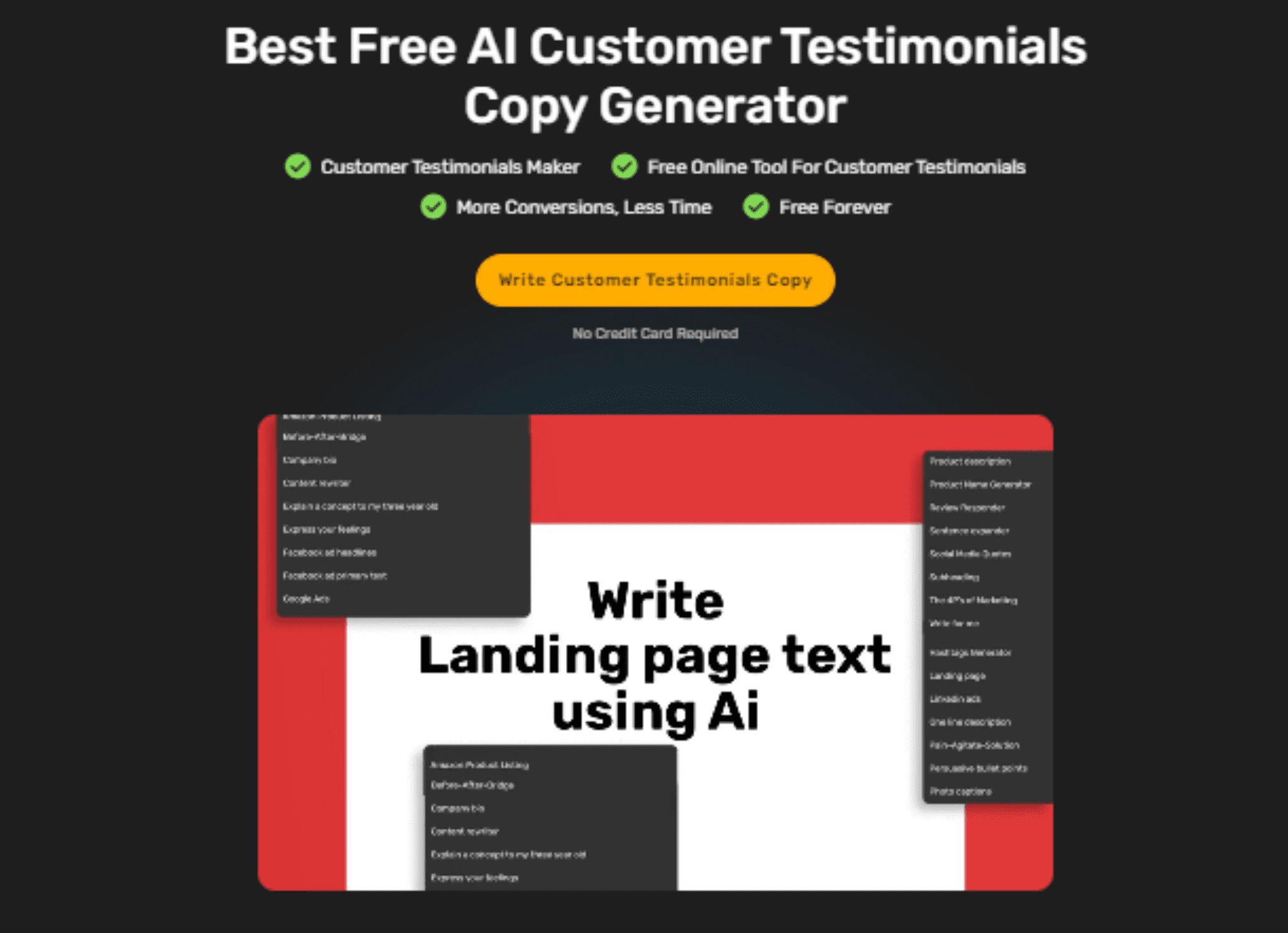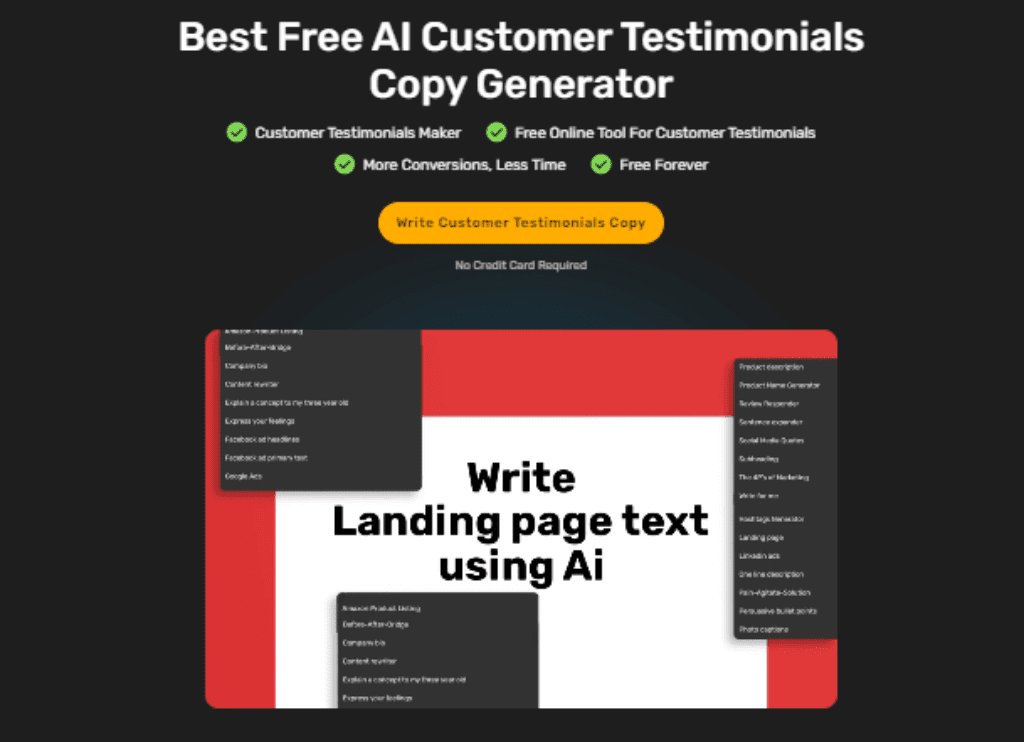 Convert MOV to MP4 format
This Simplified tool provides a simple solution for converting video files from MOV to MP4 format for businesses. The software allows for easy uploading and previewing of MOV files, followed by a one-click export as MP4 videos. The Simplified software offers advanced features including batch processing and customizable export settings for converting MOV to MP4. This tool enables businesses to efficiently convert their videos for web use or other purposes.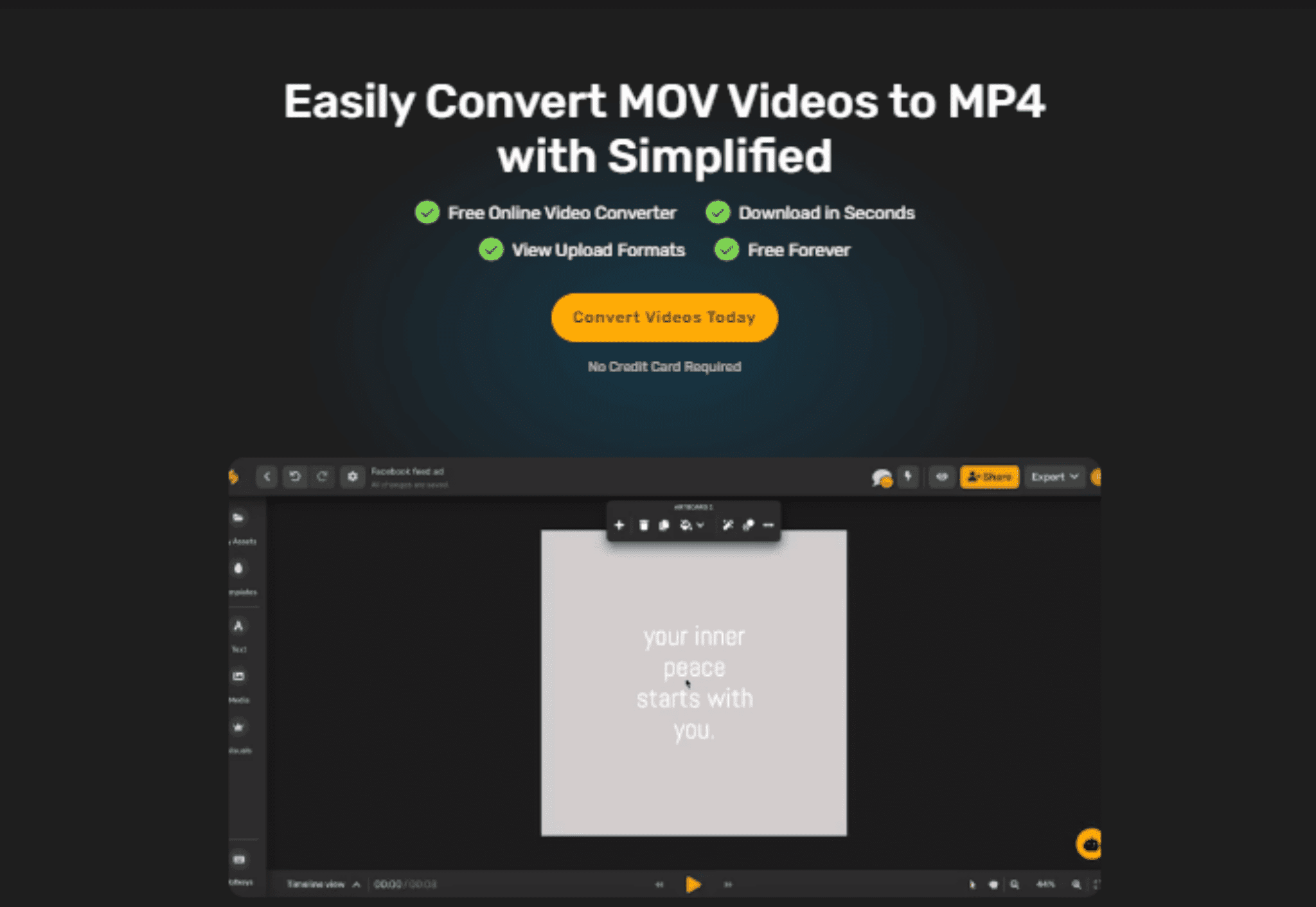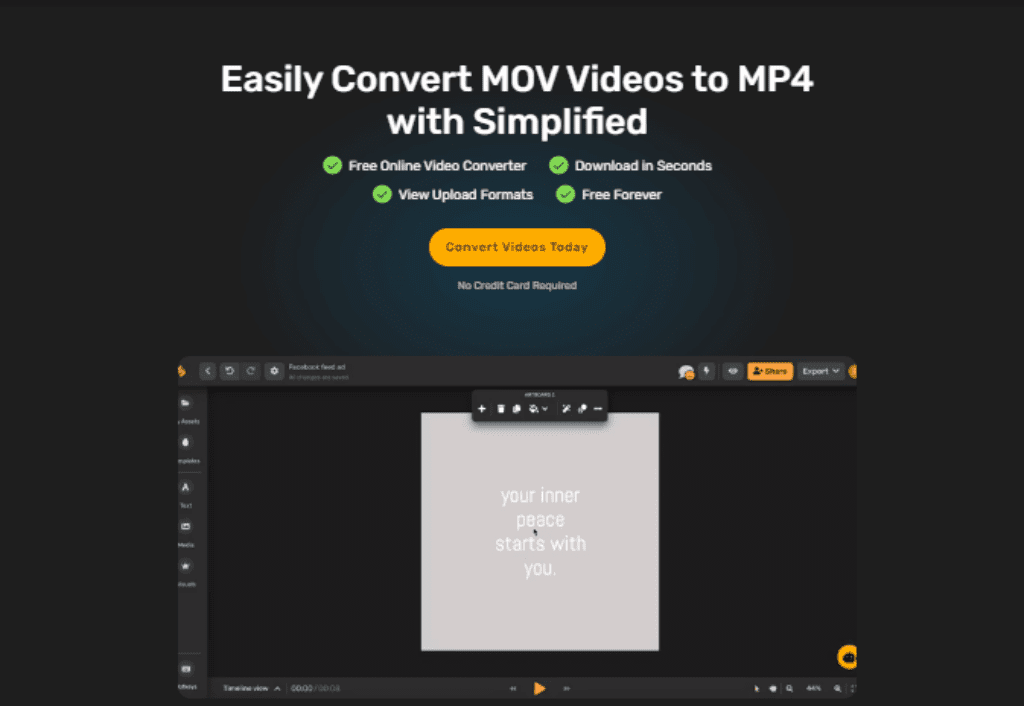 AI-driven SEO Checker
Simplified's AI-driven SEO Checker assists businesses in optimizing their websites for improved search engine rankings. The technology employs AI to analyze webpages and detect potential areas for enhancement. The tool offers users comprehensive reports on various aspects of their site, including site speed, keyword density, backlinks, and meta tags. The AI-driven SEO Checker of Simplified provides users with automated optimization features, including link building and content optimization. This tool enables businesses to enhance their website's visibility in search engine results pages in a quick and effortless manner.
How Simplified Can Benefit You?
Reasons to use
Generate content effortlessly and rapidly, without necessitating any technical skills or expertise.
Choose from a variety of templates instead of starting from scratch with our library.
Analytics tools to monitor your outcomes and enhance your content creation plan in real-time.
Automated marketing tools can aid in the distribution of your content across various channels, resulting in saved time and resources.
User-friendly drag and drop interface that simplifies the content creation process. Users have the ability to modify templates to align with their brand, generate dynamic visuals and interactive web pages, and schedule posts for specific dates and times.
Social media scheduling tools can assist in targeting your content to the appropriate audience and timing.
All-in-one platform, to efficiently manage multiple projects from a single dashboard, providing full control over their content marketing strategy.
With Simplified, creating content isn't just easier – it's smarter. The built-in analytics can be utilized to analyze content performance and make necessary strategy adjustments.
For whom is Simplified Beneficial?
Use Cases and Benefits
Content creators
Freelancers
Influencers
Graphic designers
Video makers/editors
Marketing teams
Social media marketers
Pricing Plans
Annual Pricing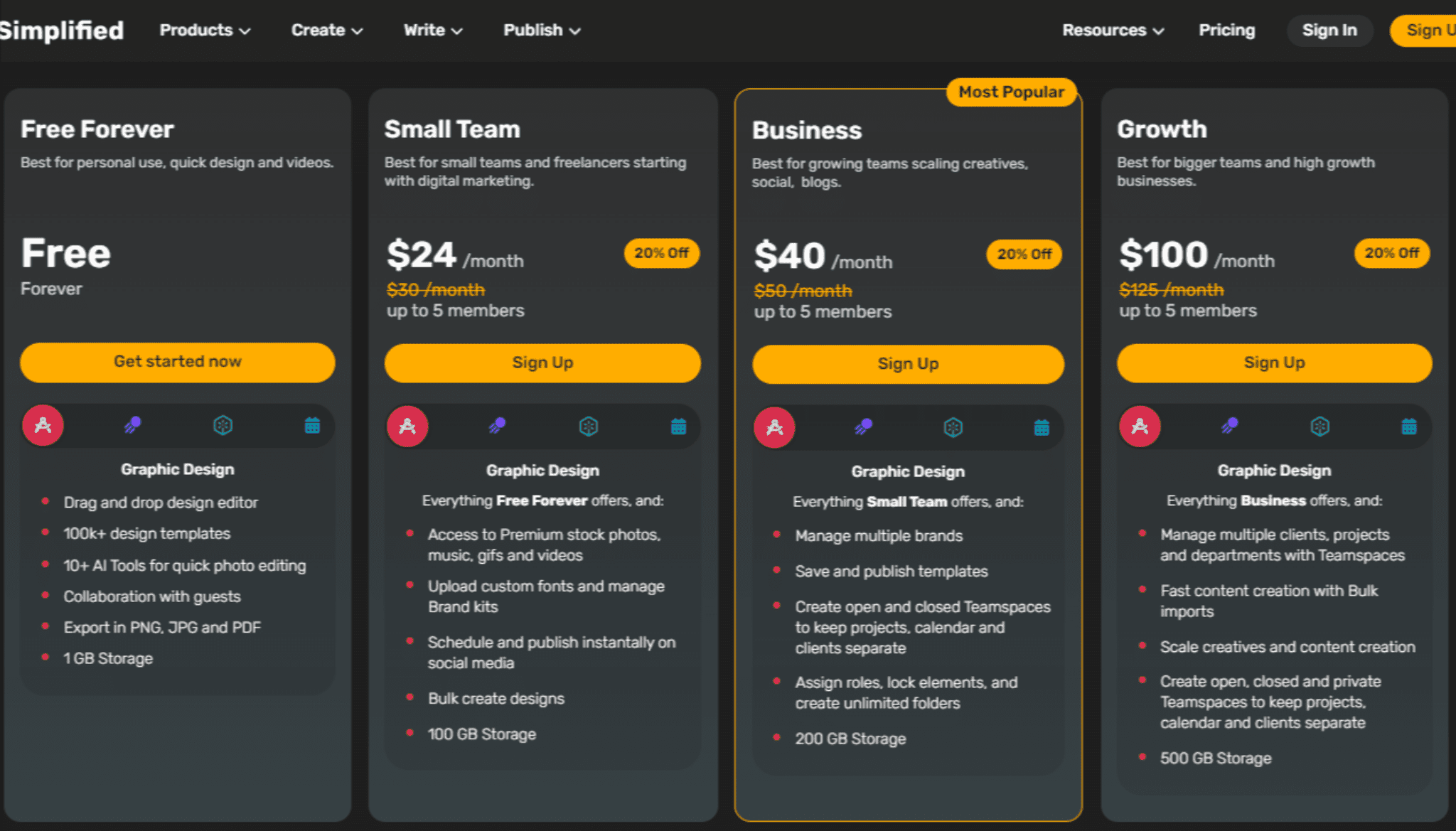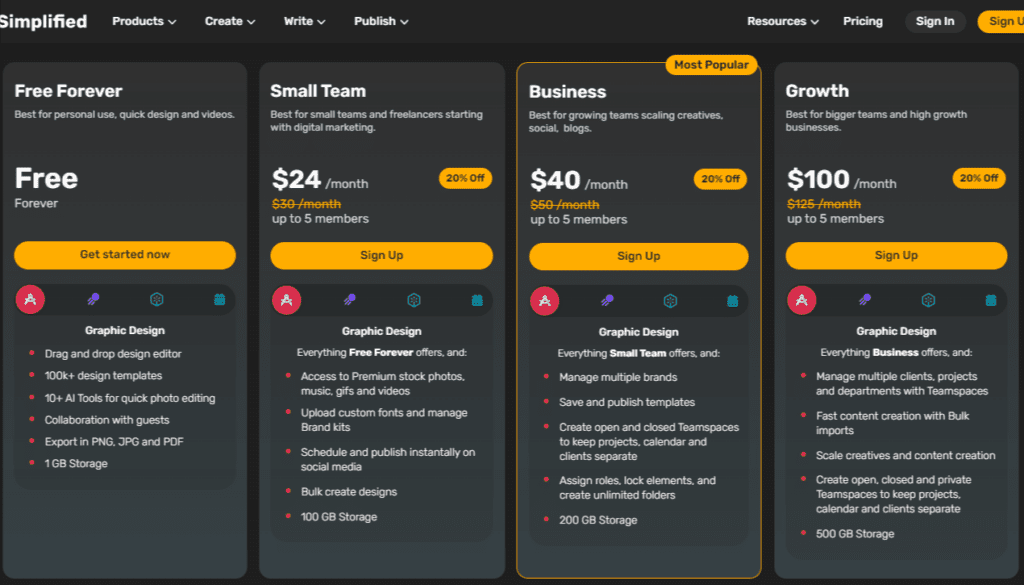 Support
Technical Support, Knowledge Base, Roadmaps, Changelogs
Alternatives
Similar Apps
Jasper is the generative AI platform for business that helps your team create content tailored for your brand 10X faster, wherever you work online.
Semrush is a free content creation and marketing tool that enables users to create SEO-friendly content for their online businesses.
Create SEO-optimized and plagiarism-free content for your blogs, ads, emails, and website 10X faster
Final Verdict
Is Simplified worth?
To summarize, Simplified is a content creation and marketing tool that is both user-friendly and effective, and is available for free. It enables businesses to create engaging content that drives traffic, and generates leads. Simplified offers marketers an interface that is easy to use and features that are intuitive, allowing for the quick creation of professional marketing materials that can accelerate goal achievement.
Simplified offers efficient content creation to assist in reaching your target audience and boosting engagement. Discover the game-changing benefits that will transform your business. Don't wait, take the leap today!
Video
Watch this Demo video!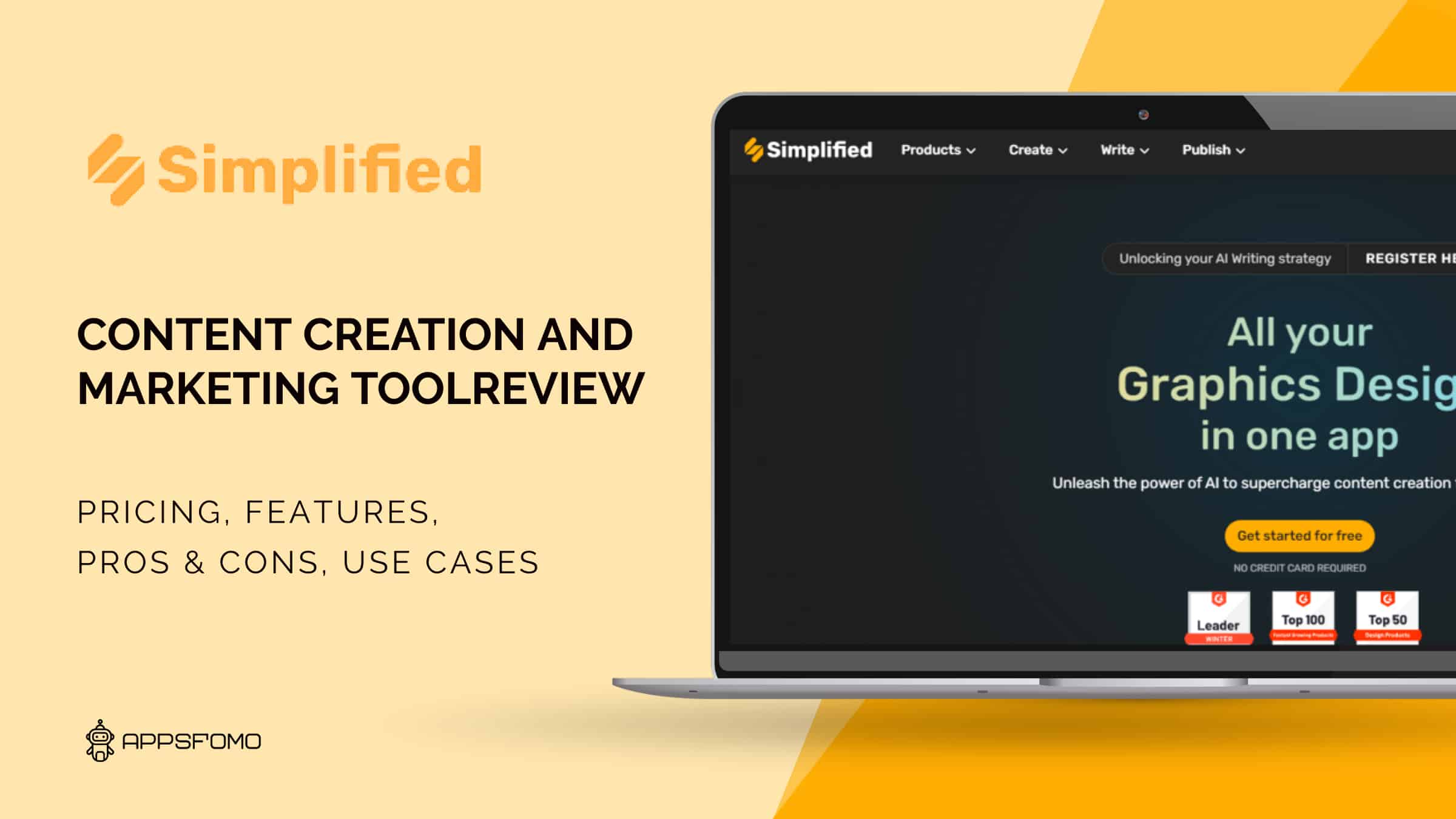 Specification:
Simplified: Free Content Creation and Marketing Tool
| | |
| --- | --- |
| Review Date | April 2023 |
| Company | Simplified |
| Country | USA |
| Initial Release | 2012 |
| Pricing | Montlhy, Annually |
| Free Version | Available |
| Lifetime Deal | Yes |
| LTD Platform | N/A |
| Money-Back | No |
| Support type | Email, Live Chat |
| Integrations | Facebook, Google Docs, Linkedin, shopify, Zapier |
| Supported Device | Android, Browser, IOS |
| Mobile app | Available |
| Affiliate Program | Yes |
PROS:
Easy-to-use drag and drop interface 
Automated marketing tools
Variety of templates 
Manage multiple projects in one dashboard 
CONS:
Some Technical glitches
Some features are difficult to locate
Other languages translations aren't always accurate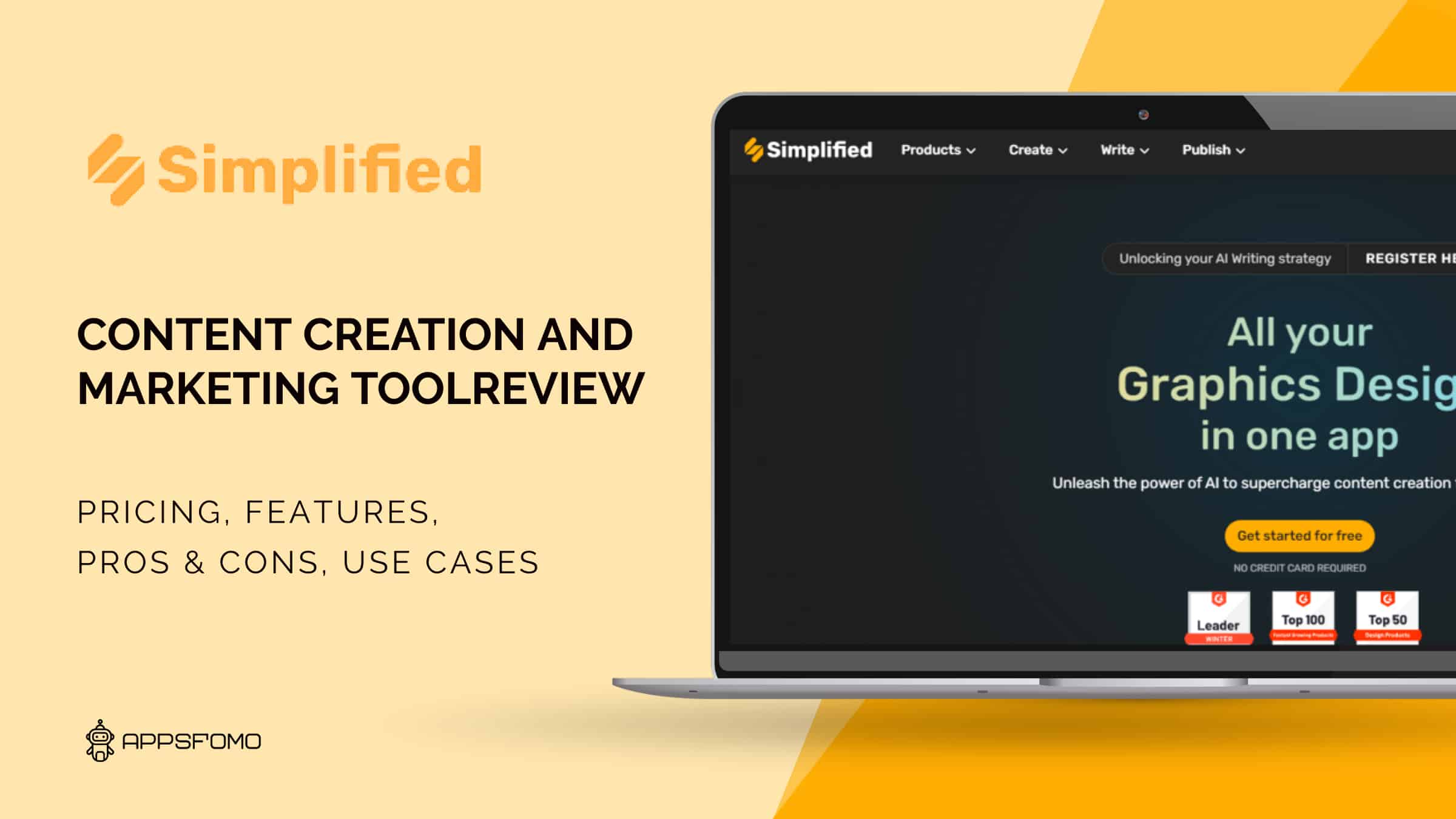 Simplified: Free Content Creation and Marketing Tool