StackSocial: Uncover Exclusive Deals on Tech and More
Add to wishlist
Added to wishlist
Removed from wishlist
1
Add to compare
| | |
| --- | --- |
| Review Date | 24-08-2023 |
| Niche | Deals Platform |
| Initial Release | 2011 |
| Team Size | 40+ |
| Country | USA |
| Support type | Emails |
| Social Media Presence | Facebook, Twitter |
| Competitor | Appsumo, Pitchground |
| Website Worth (Aprox.) | $34,515,000 |
| Monthly Revenue (Approx.) | $145,980 |
StackSocial is a deal platform that offers pretty much everything from SAAs applications to courses, gadgets, stuff for everyday use, and much more.
You will get:
Exclusive Deals
Diverse Product Selection
Online Course Bundles
User Reviews and Ratings
Are you on the lookout for exclusive deals on tech products, software, apps, and online courses? In this blog post, we will uncover all the details about StackSocial – from its company information to its unique features. Lastly, we will compare it with other alternatives in the market to help you make an informed decision.
You might want to check out StackSocial. It is a platform that offers unique features and excellent pricing models for people who love technology and gadgets. StackSocial provides access to the latest tech trends by curating trending products and bundling them together at discounted prices.
What is StackSocial?
Overview
StackSocial is an online marketplace that offers exclusive deals on tech products, software, and courses. With StackSocial, tech enthusiasts can easily discover new products and find everything from gadgets to software bundles. Access high-quality tech items at competitive prices through StackSocial.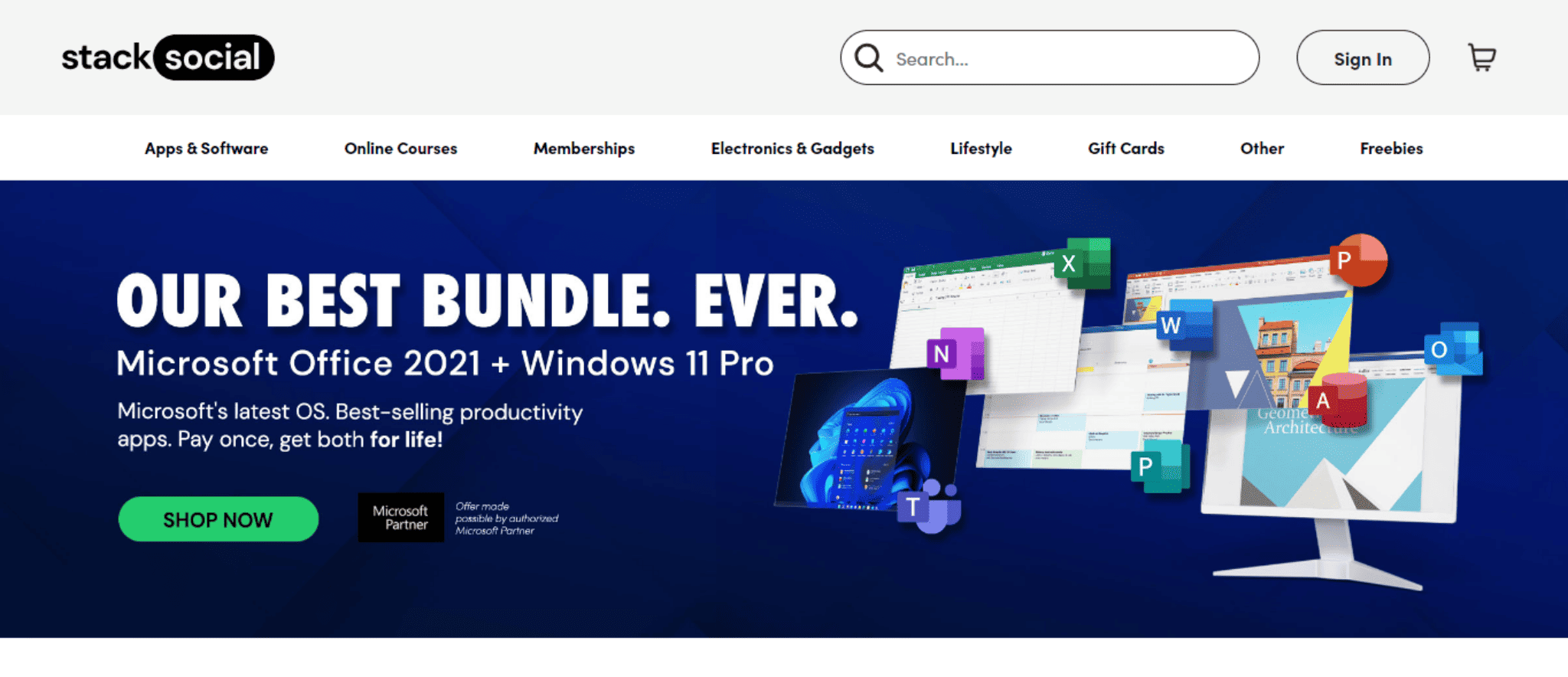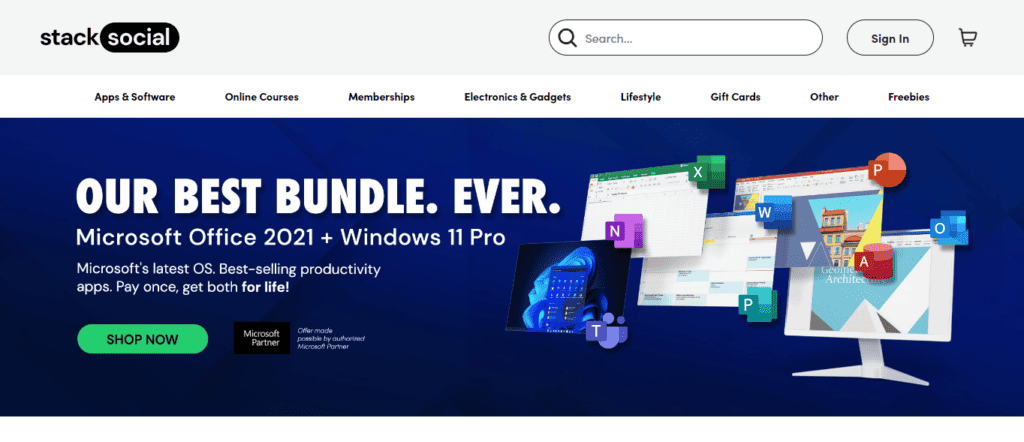 Company Details
StackSocial was developed by Josh Payne. Which was established in 2011. StackSocial provides users with a unique shopping experience through its curated selection of trending tech products.
Online Presence
Discovering the Latest Tech Trends on StackSocial
At StackSocial, we understand the thrill of staying ahead of the curve when it comes to technology trends. That's why we are committed to bringing you the latest and most innovative tech products on our platform. Our team of experts carefully curates a selection of trending gadgets, ensuring that you have access to the hottest products in the market.
Stay up to date with the latest tech trends and innovations: At StackSocial, staying ahead of the curve is effortless. The platform's team of experts scours the tech landscape to bring you the most cutting-edge and trendy products. From gadgets that redefine convenience to innovative software solutions, StackSocial has it all.
Explore a wide range of cutting-edge tech products and gadgets: StackSocial offers a diverse range of cutting-edge tech products and gadgets, catering to the needs of tech enthusiasts like you. Their platform is a treasure trove of innovation, where you can find everything from advanced fitness trackers to state-of-the-art smart home devices.
Find exclusive deals and discounts on trending tech items: With StackSocial, not only do you get access to the latest tech trends and innovations, but you also get exclusive deals and discounts on trending tech items. Their platform is a treasure trove of opportunities to save big on cutting-edge gadgets and products.
What does StackSocial do?
Features
StackSocial offers a range of features that make it a popular platform for tech-savvy individuals. One standout feature is the option for lifetime access deals, allowing users to enjoy long-term access to software, courses, and other digital products.
Lifetime Access Deals
Discover the convenience and cost-effectiveness of lifetime access deals on StackSocial. With exclusive offers, you can gain lifetime access to the top tech products and services, allowing you to enjoy unlimited use of premium features without any time restrictions. By taking advantage of these deals, you can save money in the long run, eliminating the need for recurring subscription fees.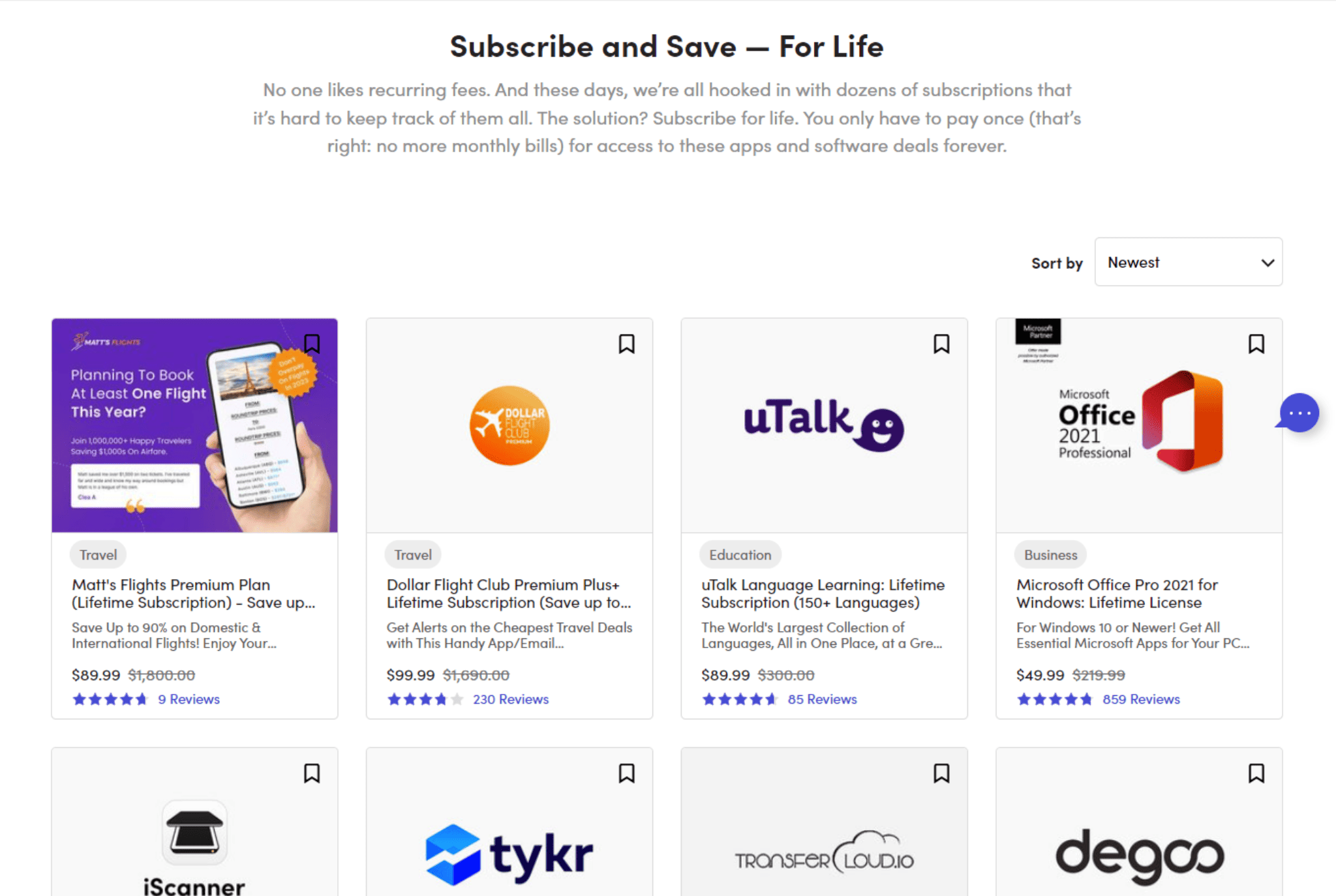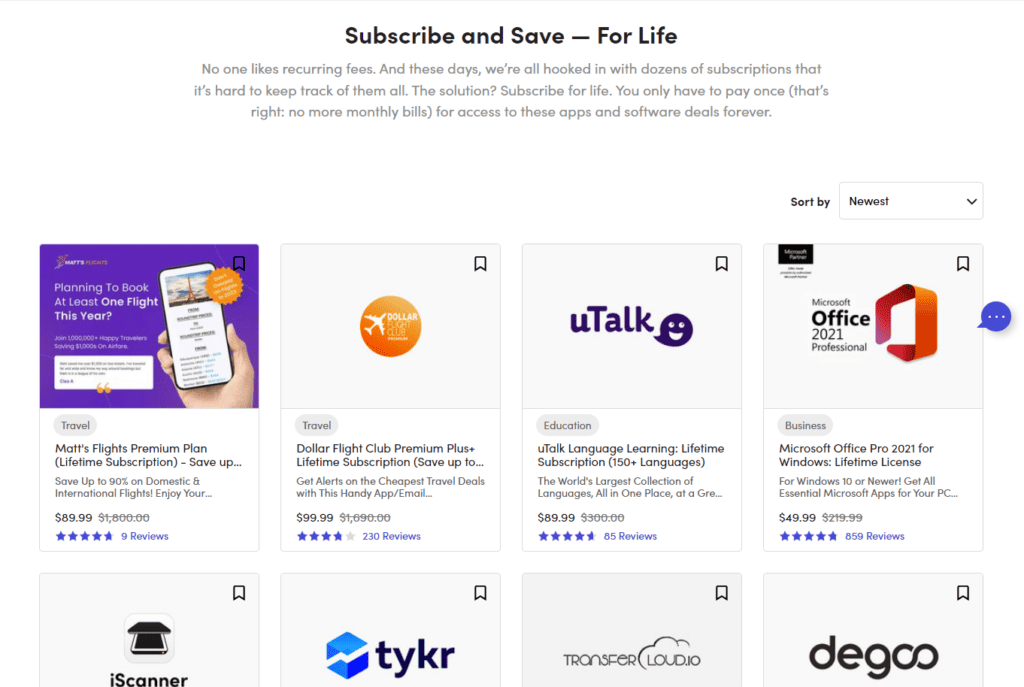 With just one purchase, you can secure lifetime access to your favorite tools and resources, eliminating the hassle of subscription renewals. Say goodbye to the worries of limited access and hello to a lifetime of uninterrupted use.
User Accounts and Purchases
To conveniently manage your purchases and gain access to exclusive deals, create a secure user account on StackSocial. With just a few easy steps, you can set up an account and enjoy a centralized dashboard where you can track your order history and review your previous purchases.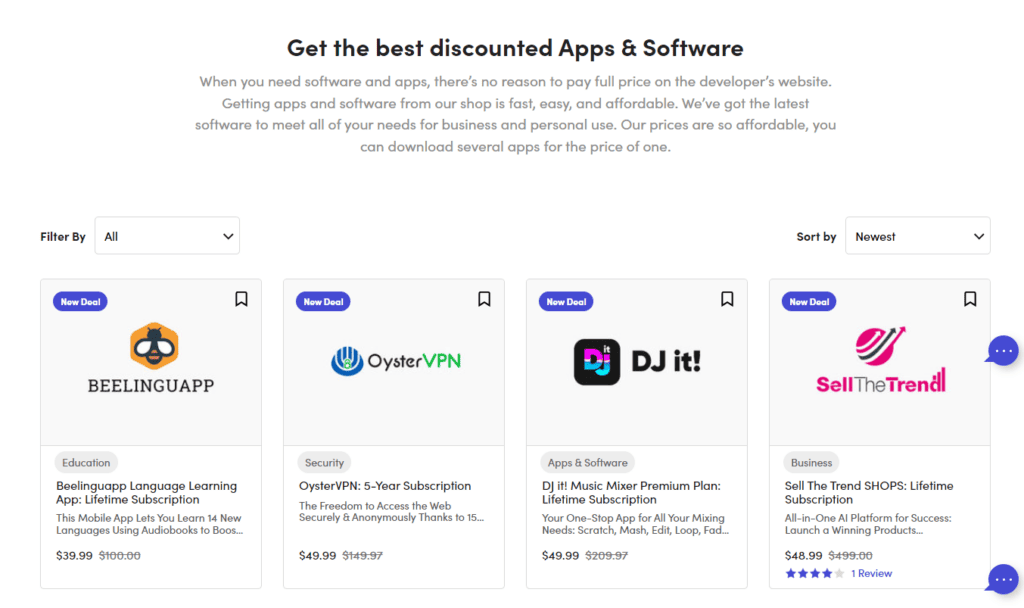 Additionally, you can easily update your account information, including shipping addresses and payment methods. Rest assured, StackSocial employs advanced security measures to protect your personal and payment information. Take control of your tech shopping experience with a user account on StackSocial.
Product Reviews and Ratings
When making purchasing decisions, it's important to have all the necessary information at your disposal. At StackSocial, we understand the value of honest and unbiased product reviews. That's why we provide a platform for verified customers to share their experiences and insights.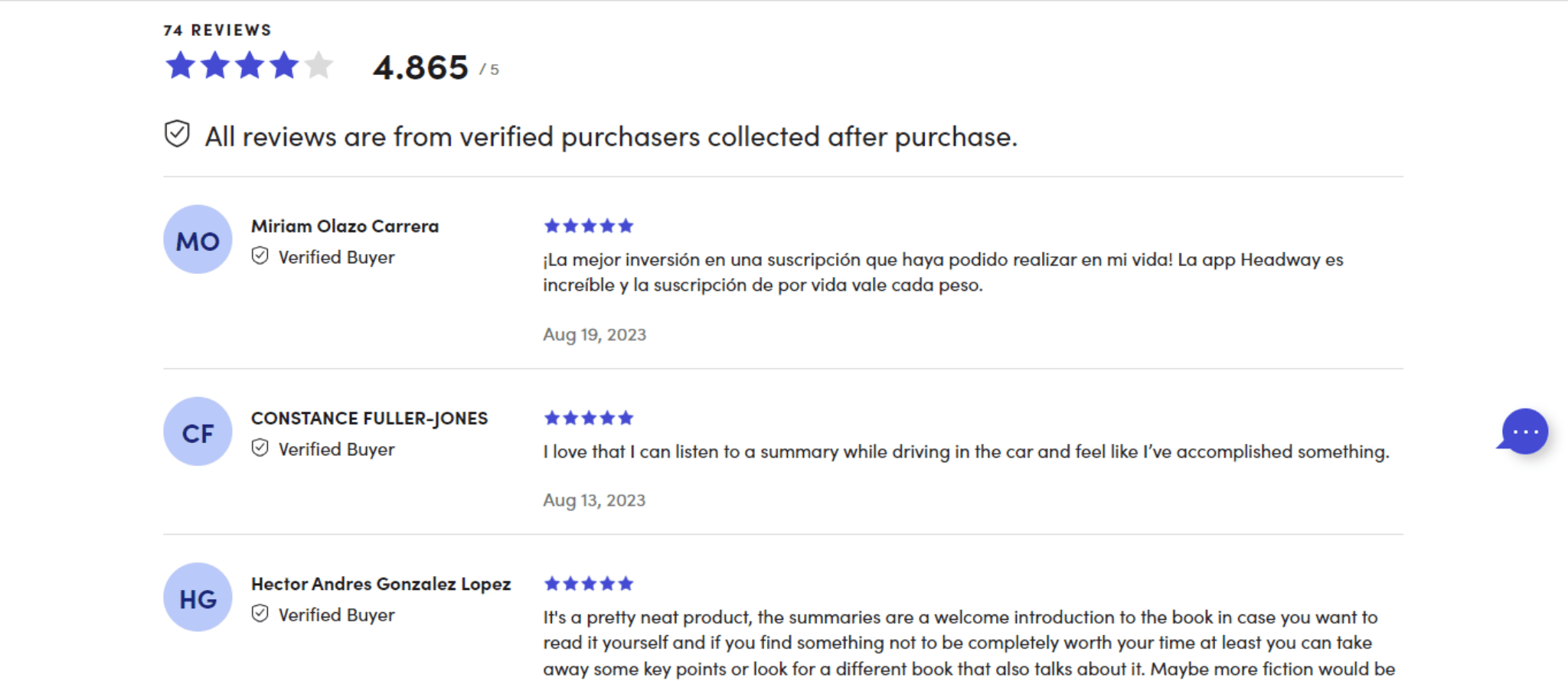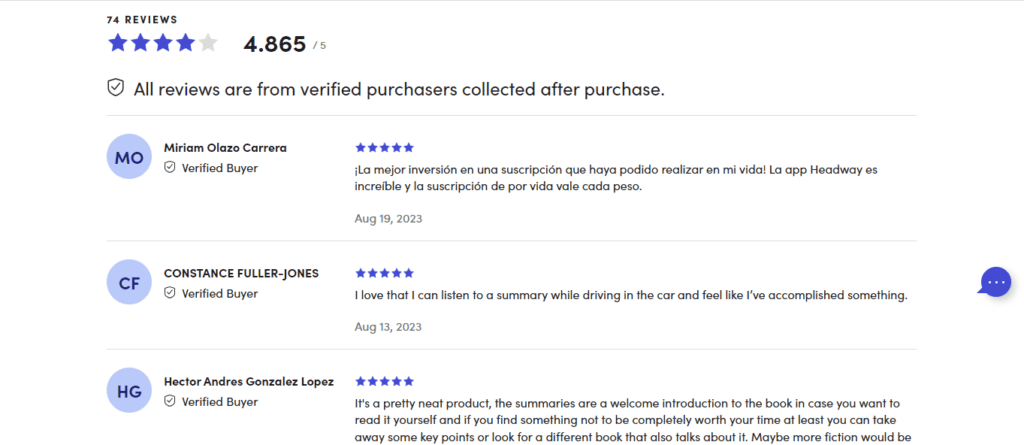 Our detailed product reviews offer a comprehensive look at the pros and cons of each product. By reading these reviews, you can make informed decisions about which products are right for you. Additionally, our ratings system allows you to see feedback from other customers, giving you a sense of the overall satisfaction levels.
Bundle Pay What You Want (PWYW)
Unlock a diverse range of premium products and services with StackSocial's "Bundle Pay What You Want" (PWYW) feature. This unique option allows you to choose your own price and gain access to an array of tech tools and resources.
Tailor your bundle to suit your specific needs by selecting the products and services that align with your preferences. By contributing a portion of your payment to selected charities and causes, you can also make a positive impact while enjoying the flexibility of choosing your own price.
Why choose StackSocial?
Unique Features
StackSocial offers a range of unique features that set it apart from other platforms. With exclusive deals and discounts, users can uncover unbeatable prices on tech products and gadgets. Whether you're in need of software or app bundles, StackSocial has you covered. It also provides online courses and e-learning opportunities to enhance your skills and knowledge.
Exclusive Deals and Discounts
Enjoy exclusive deals and discounts on a wide range of tech products at StackSocial. Save money on your favorite gadgets and accessories with the amazing offers available. Take advantage of limited-time deals and flash sales that provide you with significant savings.
StackSocial also offers discounted prices on software and app bundles, allowing you to get the tools and applications you need at a fraction of the regular cost. Additionally, be sure to check out the special promotions and bundle deals that can further enhance your savings.
Tech Products and Gadgets
From the latest smartphones and tablets to innovative wearables, you'll find everything you need to stay connected and ahead of the curve. Explore a range of gadgets and accessories designed to enhance your tech experience, whether it's for work, entertainment, or leisure.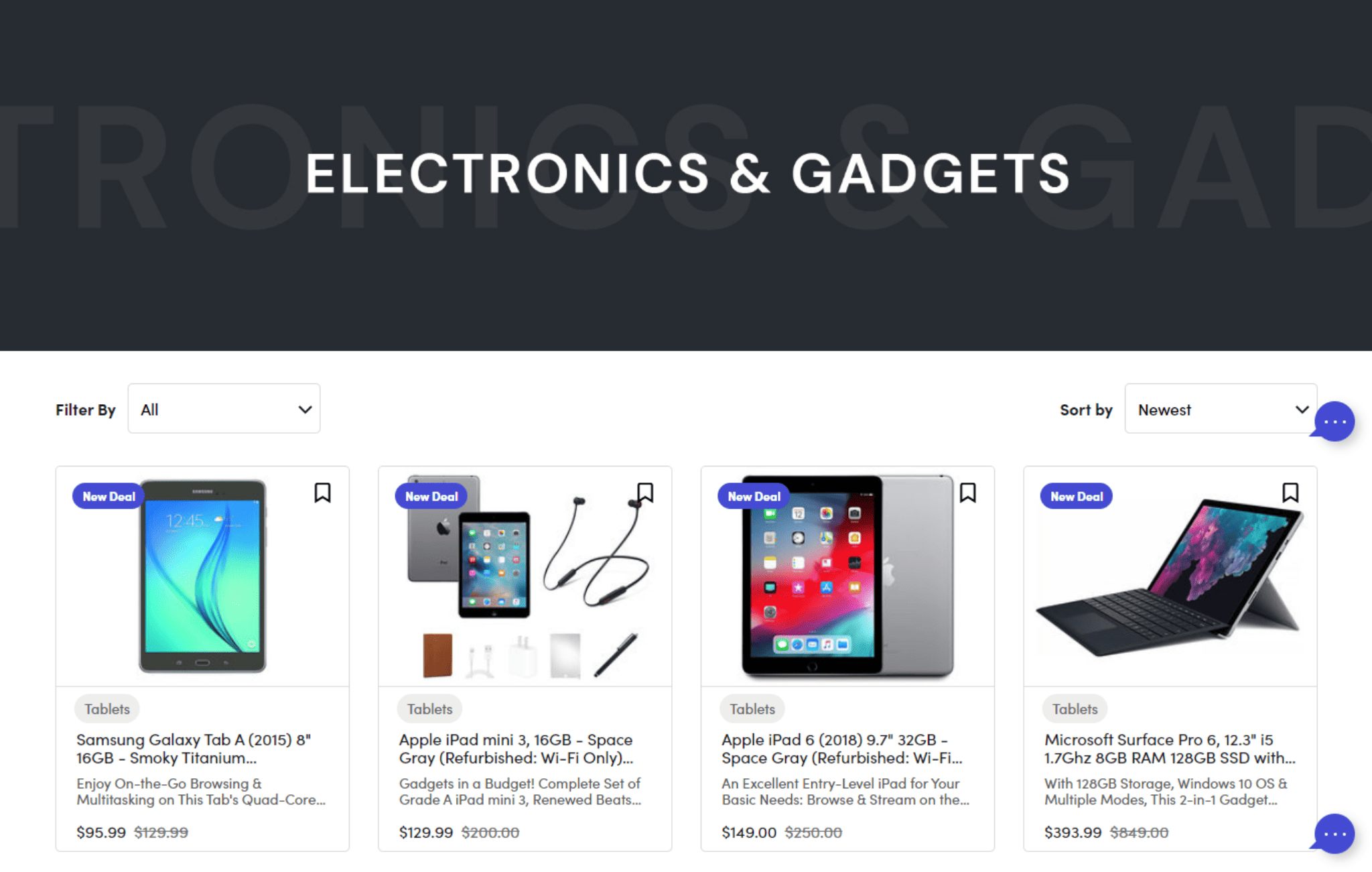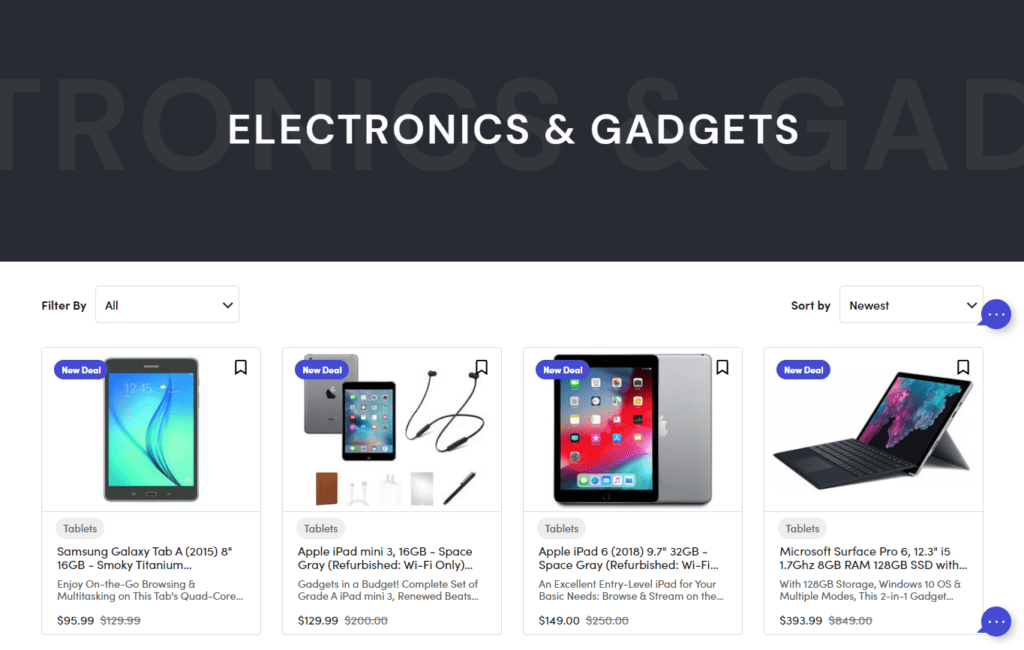 StackSocial also offers a variety of home automation devices and smart home solutions, allowing you to create a connected and convenient living space. With the constant influx of new and exciting tech on StackSocial, you can always keep up with the latest trends and advancements in the world of technology.
Software and App Bundles
Enhance your productivity with top-rated software solutions that can help you streamline your work and achieve more. From photo and video editing to design and productivity software, you can find bundles tailored to your specific needs. Access popular apps and tools at discounted prices, allowing you to save money while still getting the software you need.
Online Courses and E-Learning
Expand your skillset and broaden your horizons with the help of online courses and e-learning resources available on StackSocial. Whether you're interested in web development, graphic design, marketing, or any other field, StackSocial has got you covered.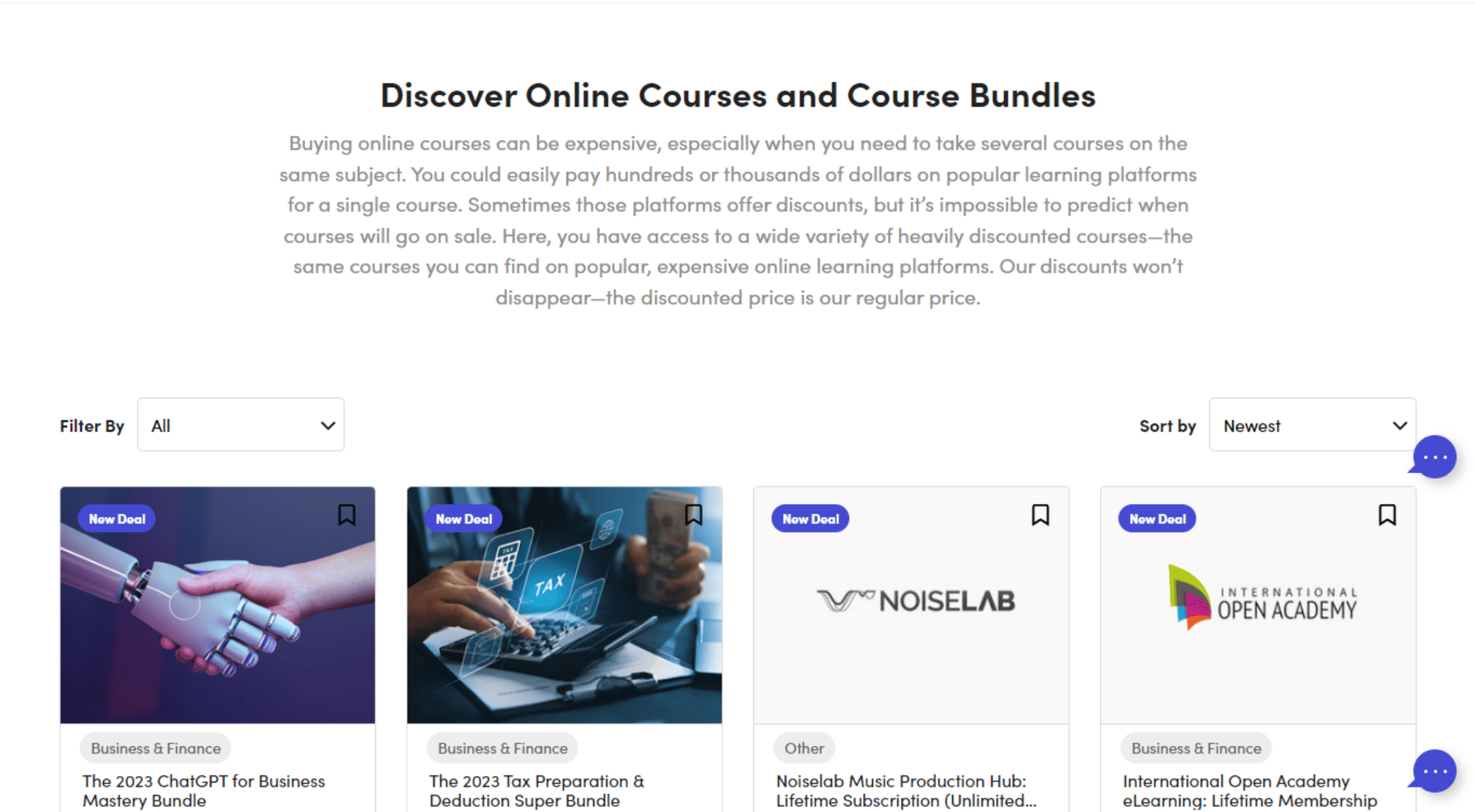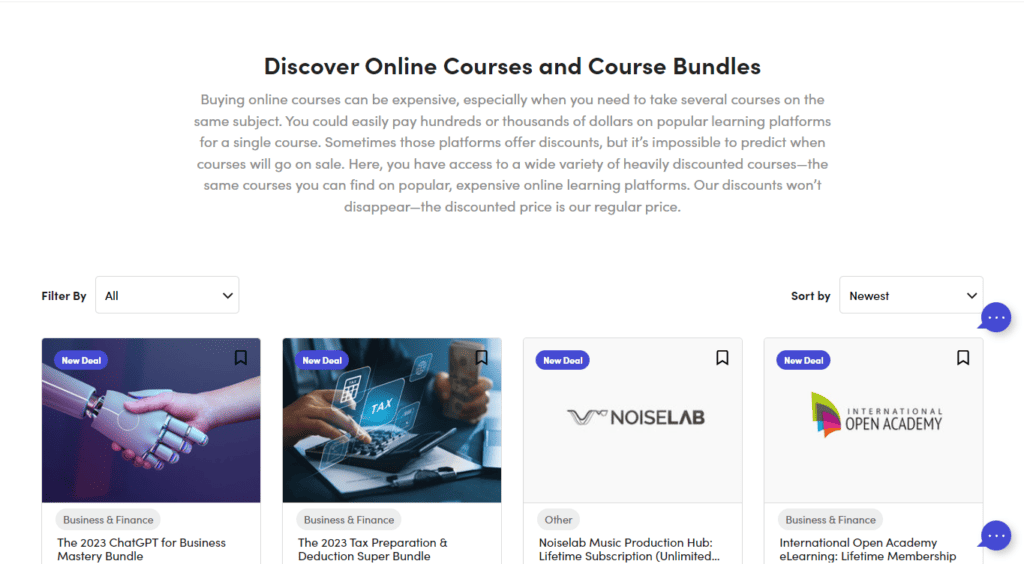 With their flexible online learning options, you can learn at your own pace and fit your studies into your busy schedule. Gain industry-relevant skills and knowledge through expert-led courses that are designed to enhance your resume and boost your career prospects.
Tech Deals
Web Services
Gamers
E-Learning Bundles
Support
Technical Support, Knowledge Base, Changelogs
Offers Gift cards, Freebies and Career
Alternatives
Similar Apps
DealFuel is a platform that offers exclusive deals on software, online courses, and design resources.
Saas Mantra is a platform that specializes in offering exclusive deals on software tools and services for businesses and entrepreneurs.
Disclaimer text….
Appsumo is a platform that offers exclusive deals on software, courses, and tools for entrepreneurs. It handpicks deals from top tech companies, ensuring that users get access to high-quality products at discounted prices.
Disclaimer text….
Final Verdict
Is StackSocial worth it for You?
In conclusion, StackSocial is a go-to platform for tech enthusiasts and bargain hunters alike. With its exclusive deals and discounts on a wide range of products and services, it offers a unique shopping experience. From lifetime access deals to software bundles and online courses, StackSocial caters to various interests and needs.
Whether you're looking for the latest tech gadgets or want to enhance your skills through e-learning, StackSocial has got you covered. Explore the platform today and uncover exclusive deals on tech and more.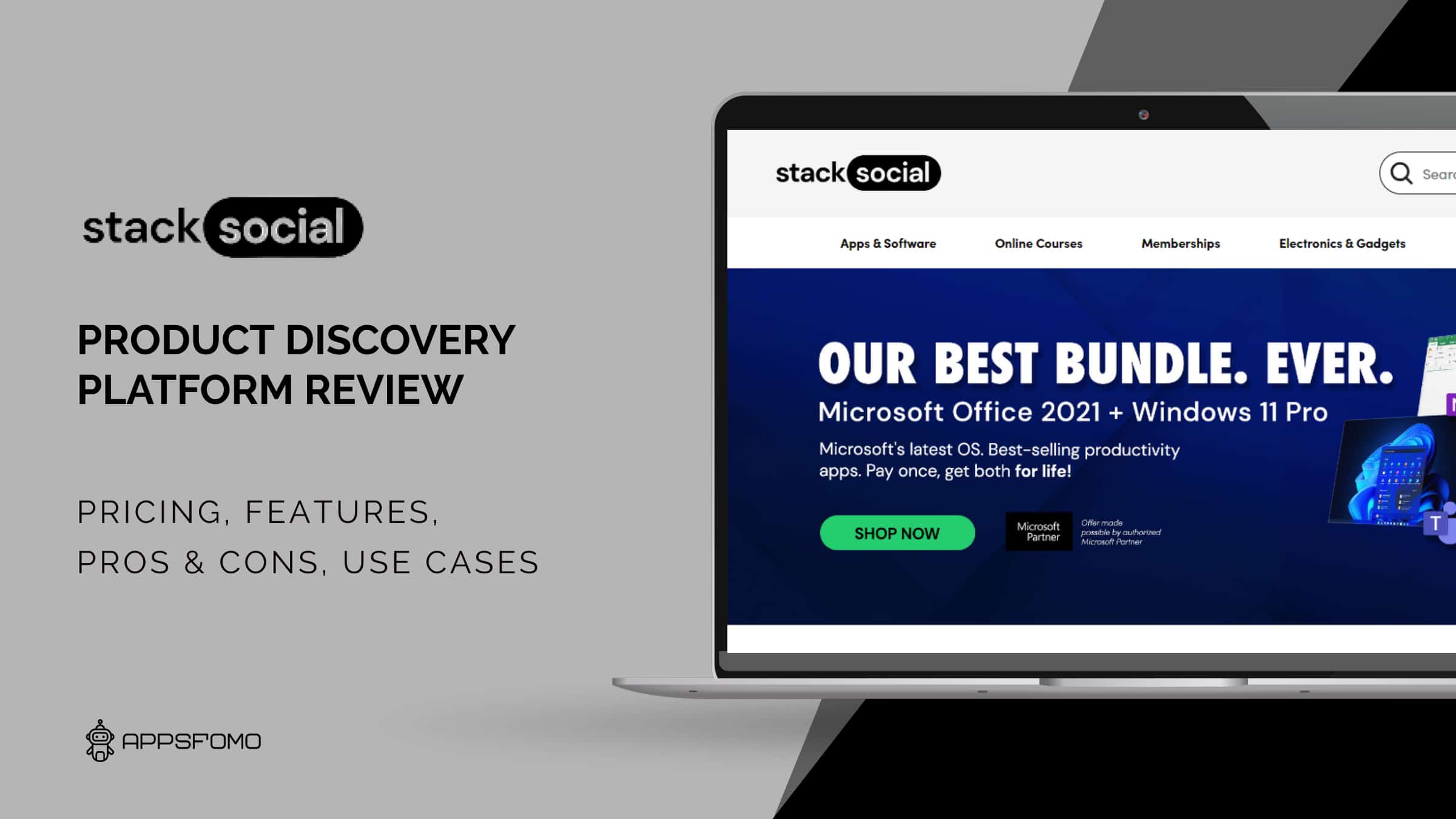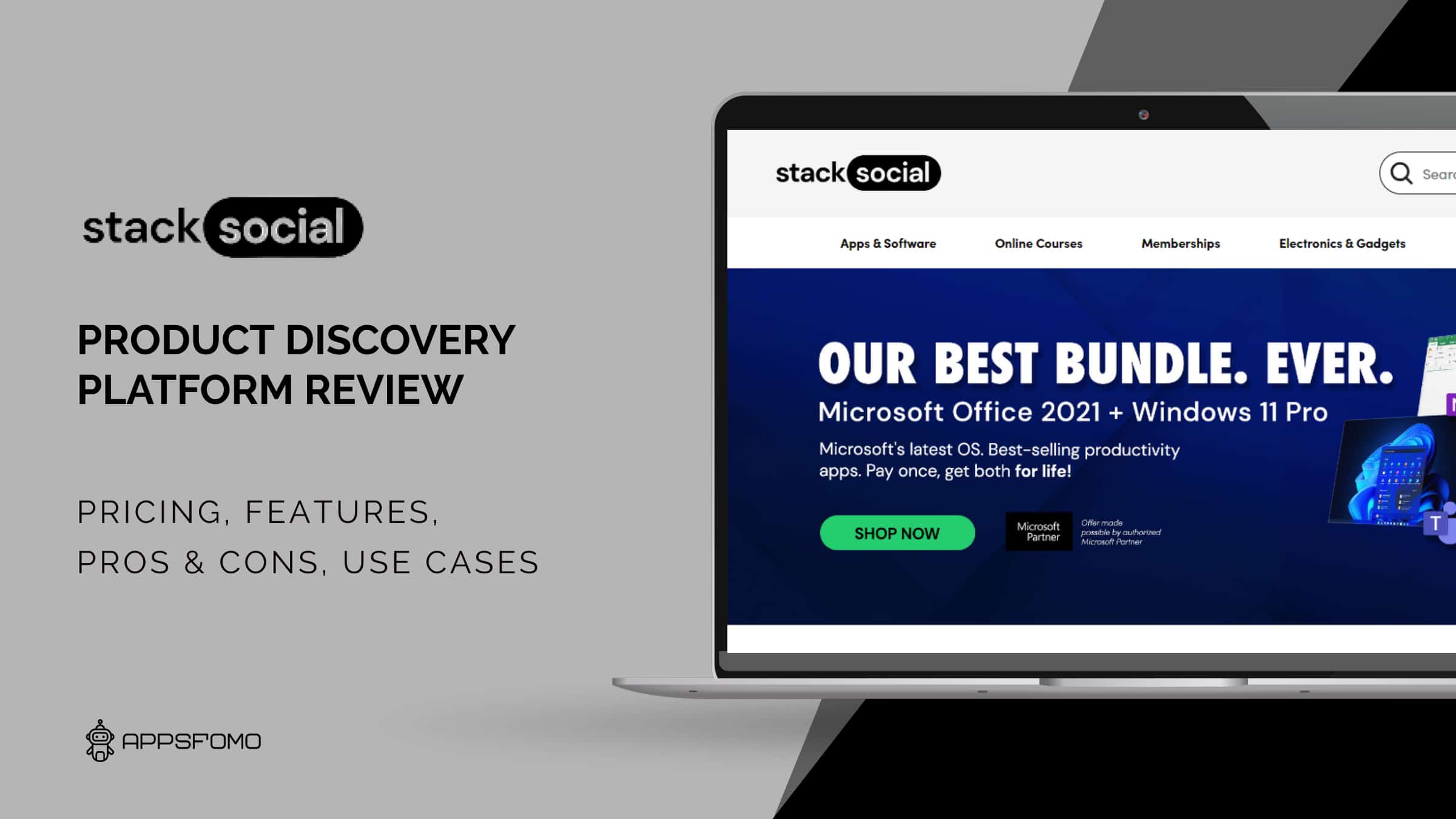 StackSocial: Uncover Exclusive Deals on Tech and More