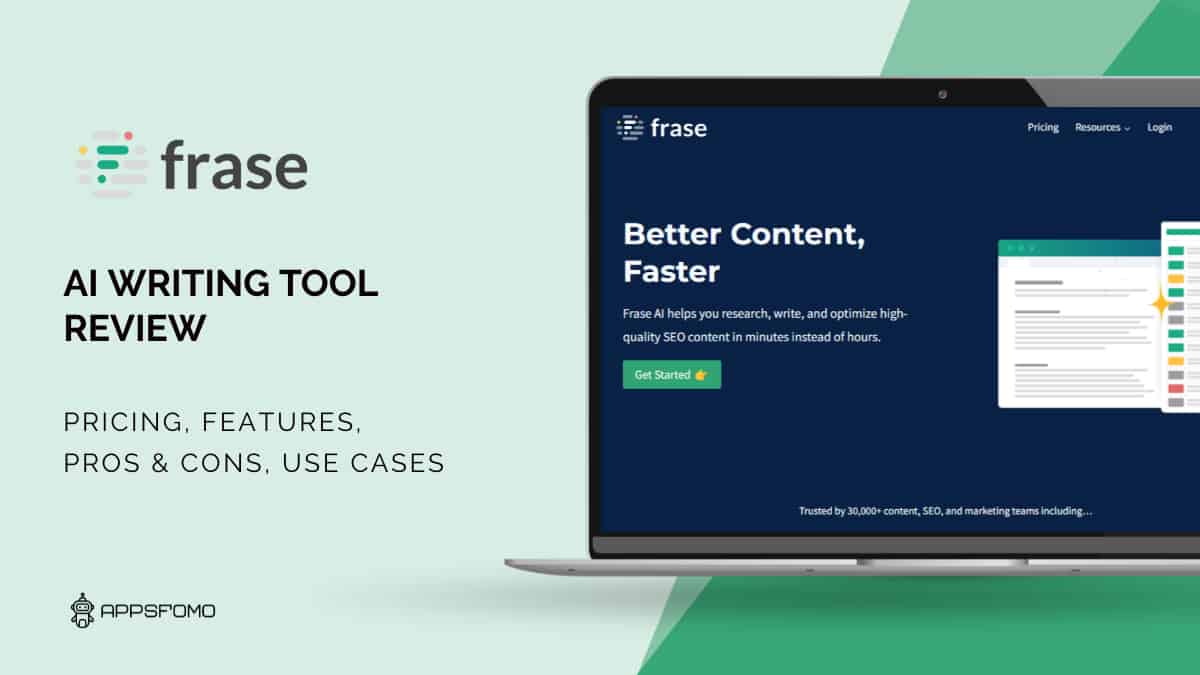 Frase: The Best AI Writer for Content Research Tool
Add to wishlist
Added to wishlist
Removed from wishlist
0
Add to compare
AI Writer is an artificial intelligence software that utilizes natural language processing technology to analyze data sets and generate content efficiently. It can suggest related topics, provide data-driven insights, and save time for users researching complex topics, refining their writing, and staying informed on current events.
Looking for a AI Writing Assistant?
Say hello to Frase, your AI-powered writing assistant that'll help you create amazing content in no time! Frase can analyze your content, suggest topics, pick out the perfect keywords and even generate entire pieces of content. It's like having your very own writing genie!
Frase is an AI-powered writing assistant that helps writers create better content faster. It works by analyzing the user's input, researching relevant sources, and then suggesting topics and keywords to optimize the content for search engines and readers alike. The platform's advanced algorithms can also generate entire pieces of content from scratch. By streamlining research and eliminating editing time, Frase makes it easy for writers to produce high-quality content quickly.


Company Details
Frase is a US-based company that develops AI-powered writing assistant technology. Founded in 2016 by Tomas Ratia, the company has developed an AI engine and platform that helps writers create better content faster.
The team is passionate about creating tools that empower writers to write better content with less effort so they can focus on producing high-quality content without spending too much time or energy on editing or research.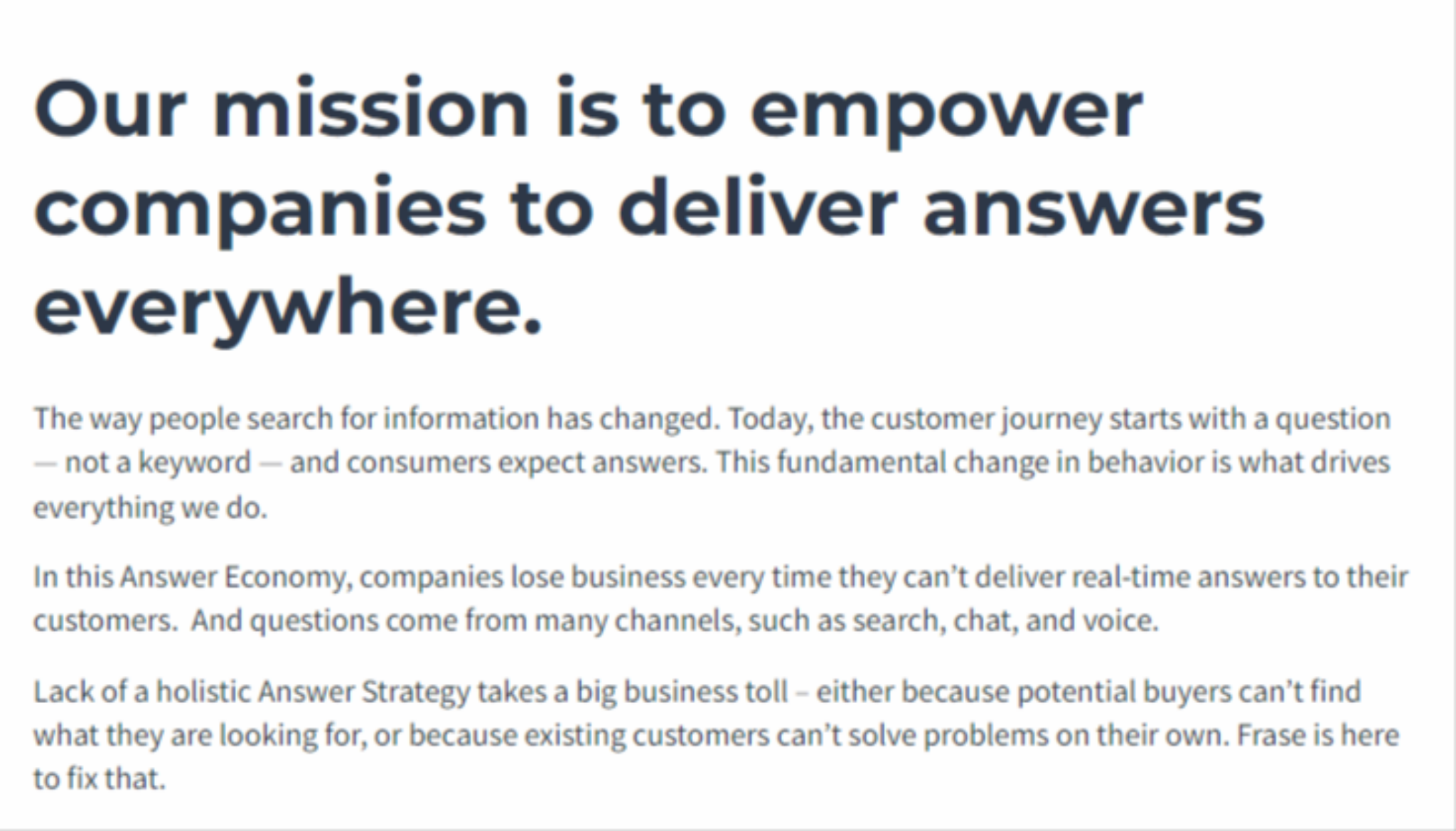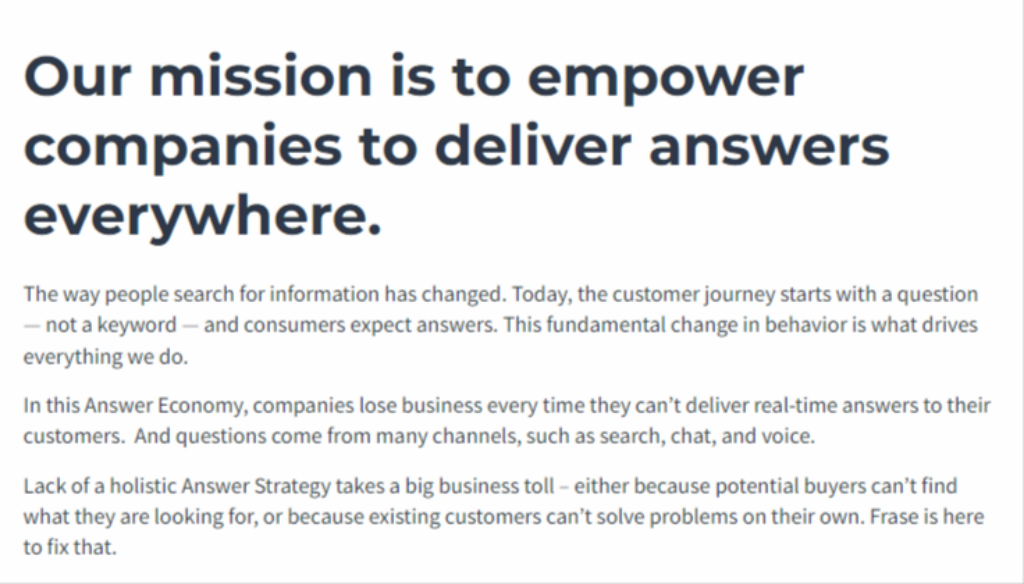 Online Presence
Frase maintains an online presence through their website and social media profiles, which promote their AI-powered writing assistant.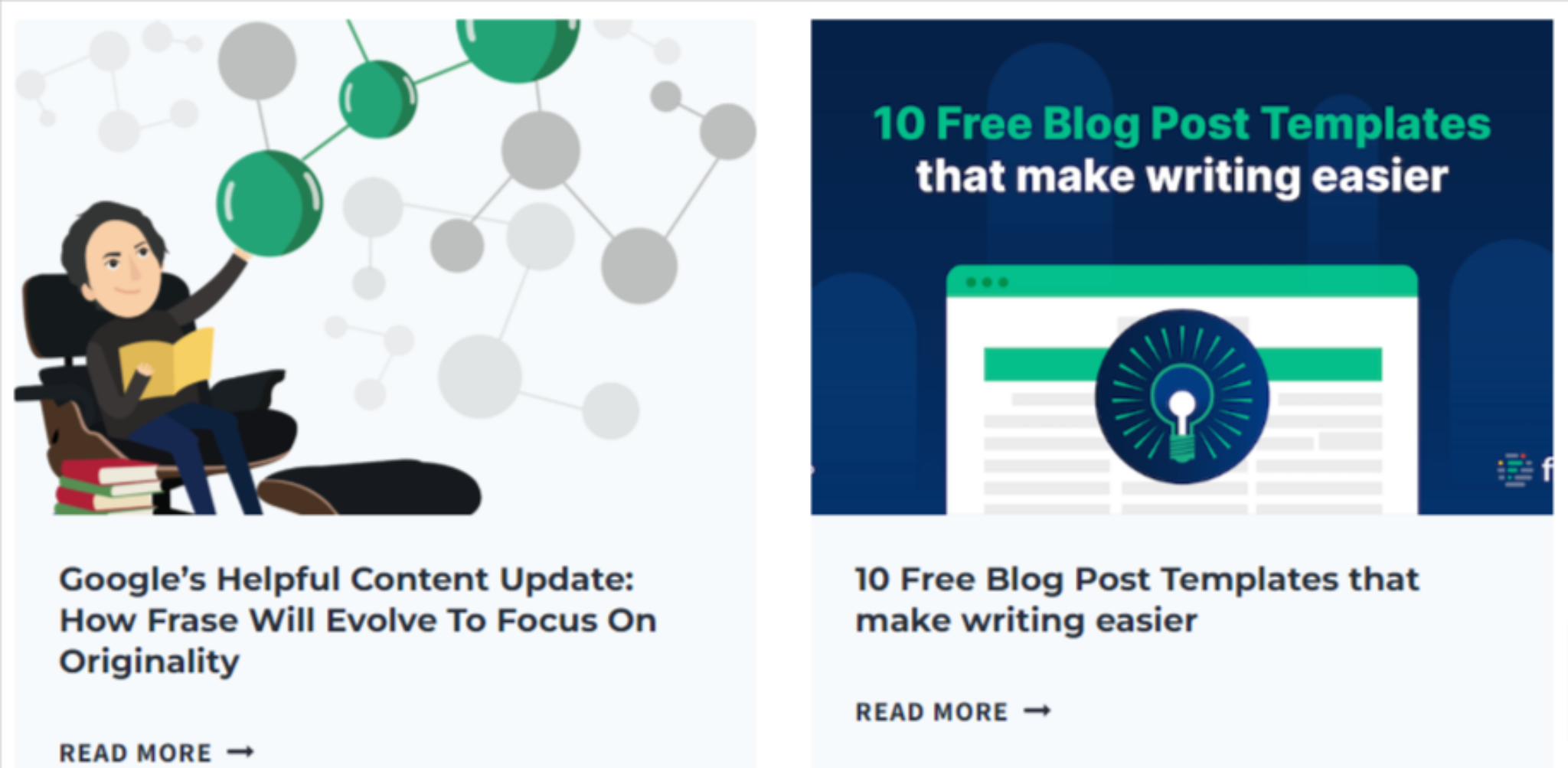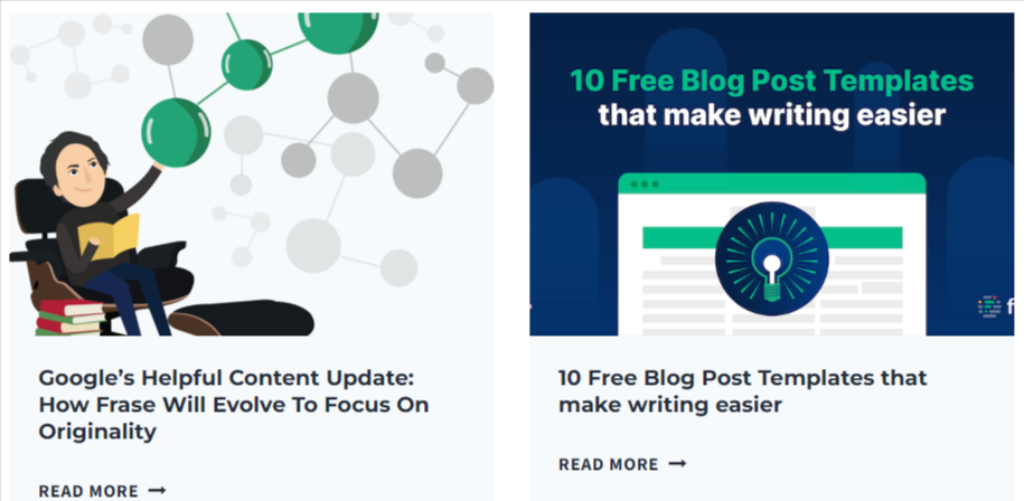 How to use Frase?
Follow the steps
Creating amazing content quickly is a must-have skill for any writer, and Frase can help you achieve just that.
Content optimization in Frase
Here are the steps you can follow to create high-quality content in no time using frase.
To get started with Frase, you must first enter the content that you want to work on. This can be either a full article, or just an outline of ideas or, keywords.
Once you have entered your content, the AI engine will analyze it and suggest topics, keywords, images, and more based on your content.
It can then generate entire pieces of content from scratch using its advanced AI technology. You'll be able to see how your article is progressing as it's being written, and even make changes if needed.
The research capabilities allow users to locate relevant sources and information for their articles quickly and efficiently. This eliminates the need for extensive research and editing.
Keyword optimization feature ensures that the content is optimized for both search engines and readers. You can easily optimize your keywords while writing or after your article has been generated.
Once you've completed your article, you can publish directly to WordPress, Medium and other platforms. You can also export the content as HTML or as a PDF document.
Features of Frase
AI Content Writer's elements
Experience the ultimate writing tool with Frase's powerful suite of features, designed to revolutionize your content creation process and help you craft high-quality content in record time.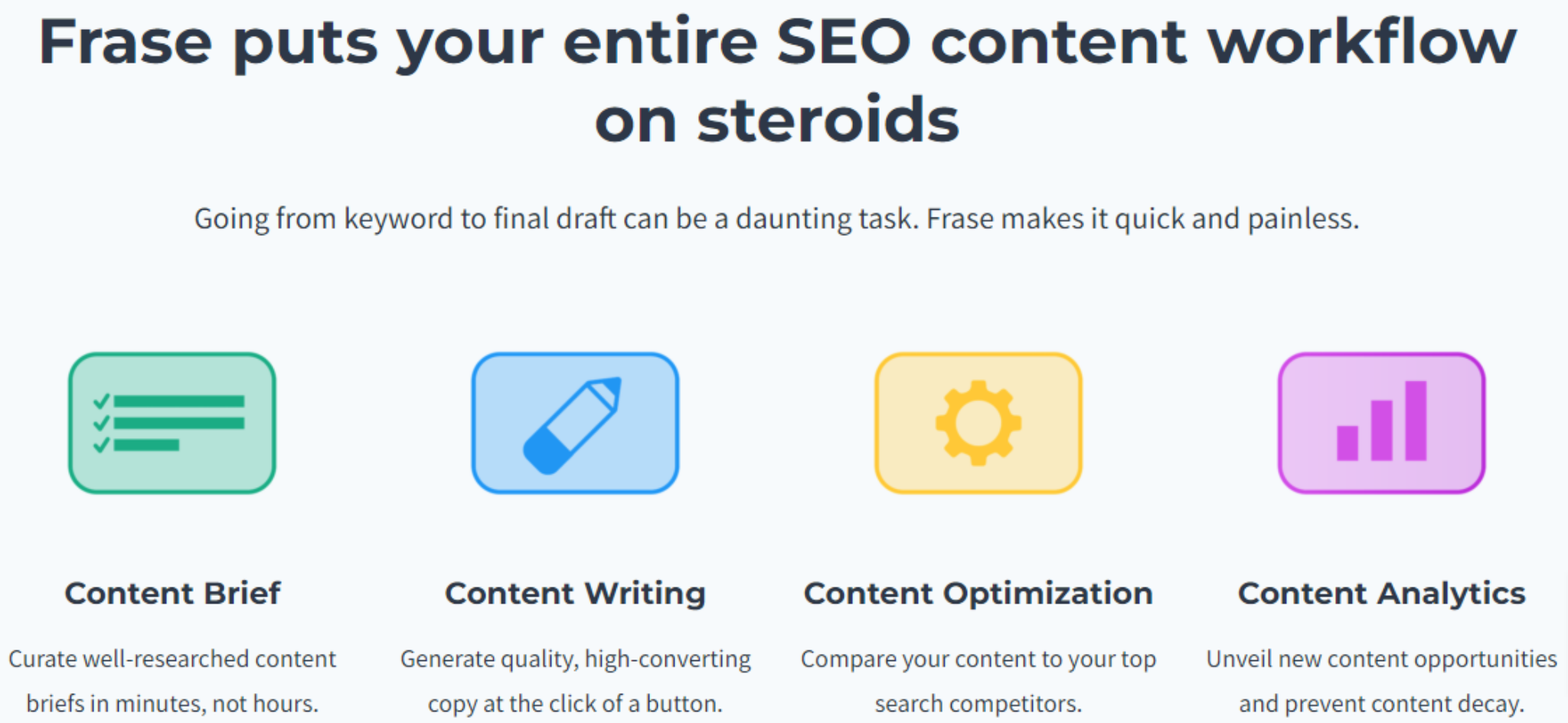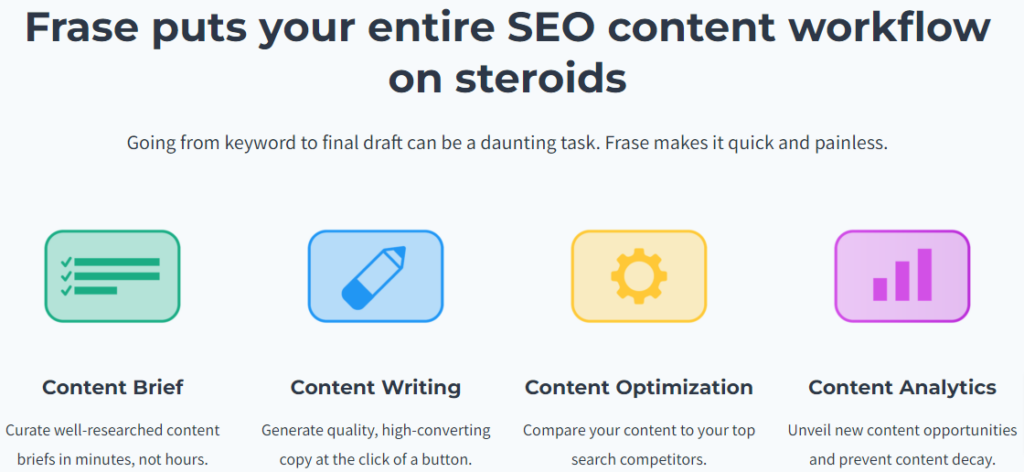 AI-Generated Content Briefs
AI-generated content briefs are an invaluable tool for writers looking to quickly generate high-quality content. The feature uses AI to analyze the structure of the content and suggest related topics, allowing writers to generate ideas in less time. Additionally, it can provide data-driven insights into a range of topics, making it easier for writers to stay informed and up-to-date on current events. This feature helps ensure that the content created is both informative and accurate while also saving time and effort.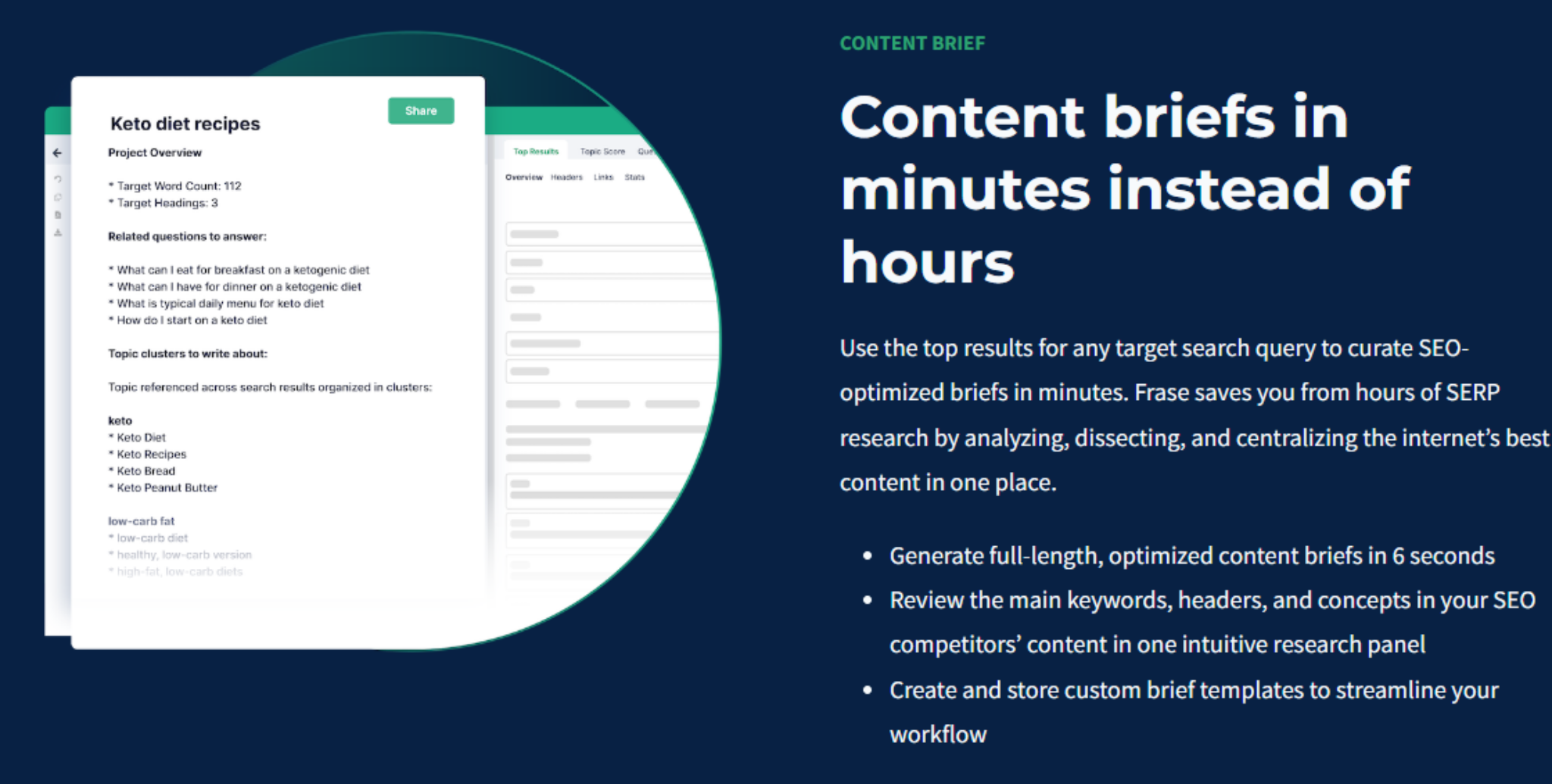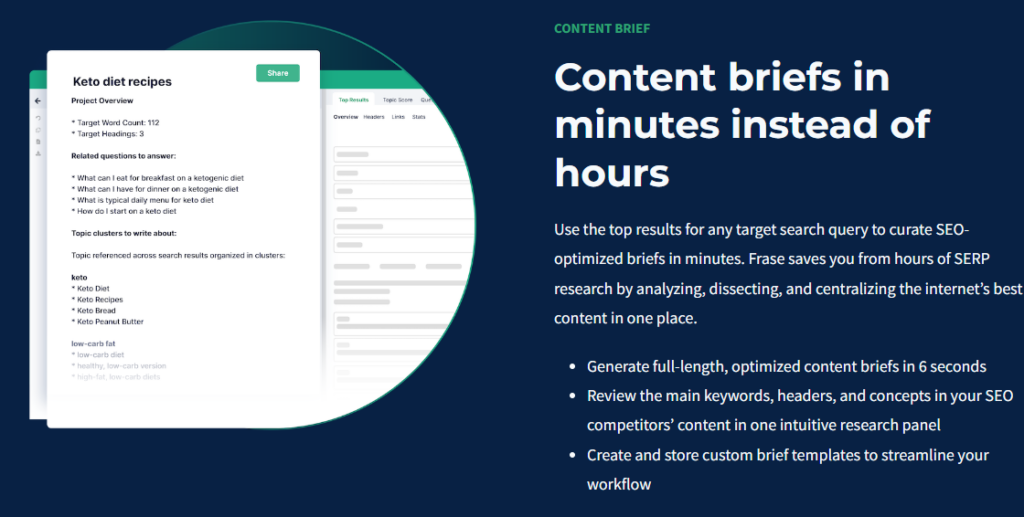 Content Analytics
The content analytics feature provides users with valuable insights about their content. The tool has the ability to monitor the effectiveness of individual content pieces, as well as general trends and patterns across a user's entire body of work. This assists users in identifying topics that connect with their audience and evaluating the effectiveness of various marketing tactics. Through a quick analysis, users can obtain a comprehensive understanding of the performance of their content and identify the topics that are connecting with their audience.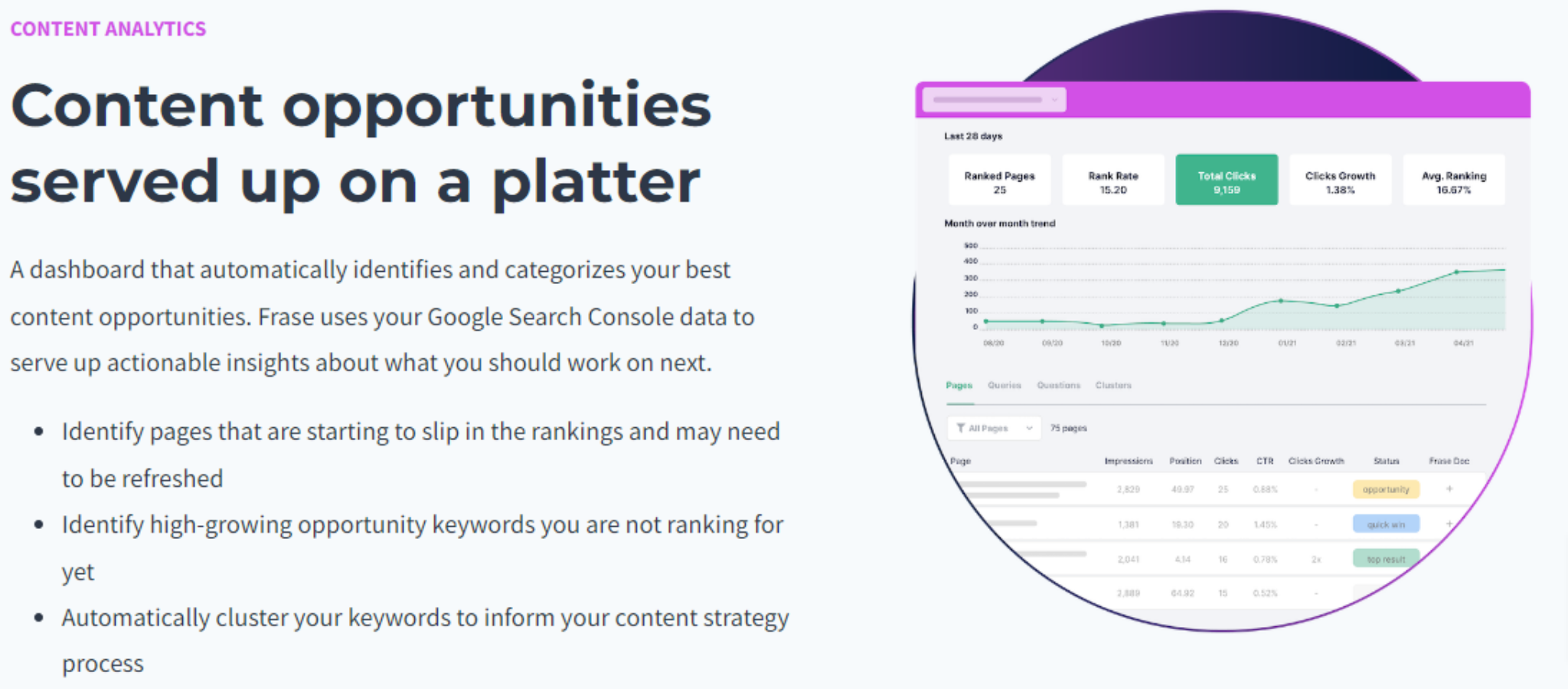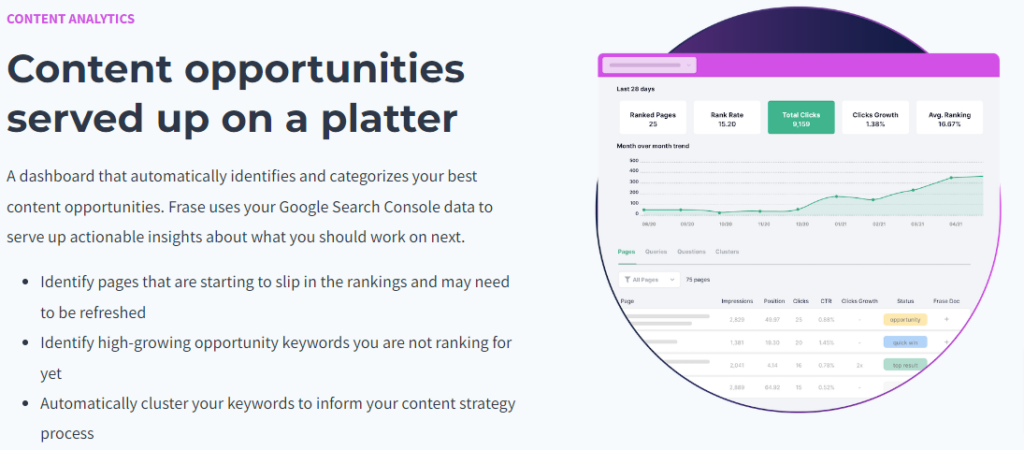 Optimize Feature
The Optimize Feature has the capability to produce top-notch content with little effort, removing the necessity for extensive research and editing. By incorporating the suggested keywords, writers can optimize their content for both search engines and readers. This feature simplifies the process of generating content with relevant keywords, eliminating the need for manual research and editing. The AI engine has the capability to scan webpages for key phrases or concepts, resulting in enhanced research efficiency and accuracy.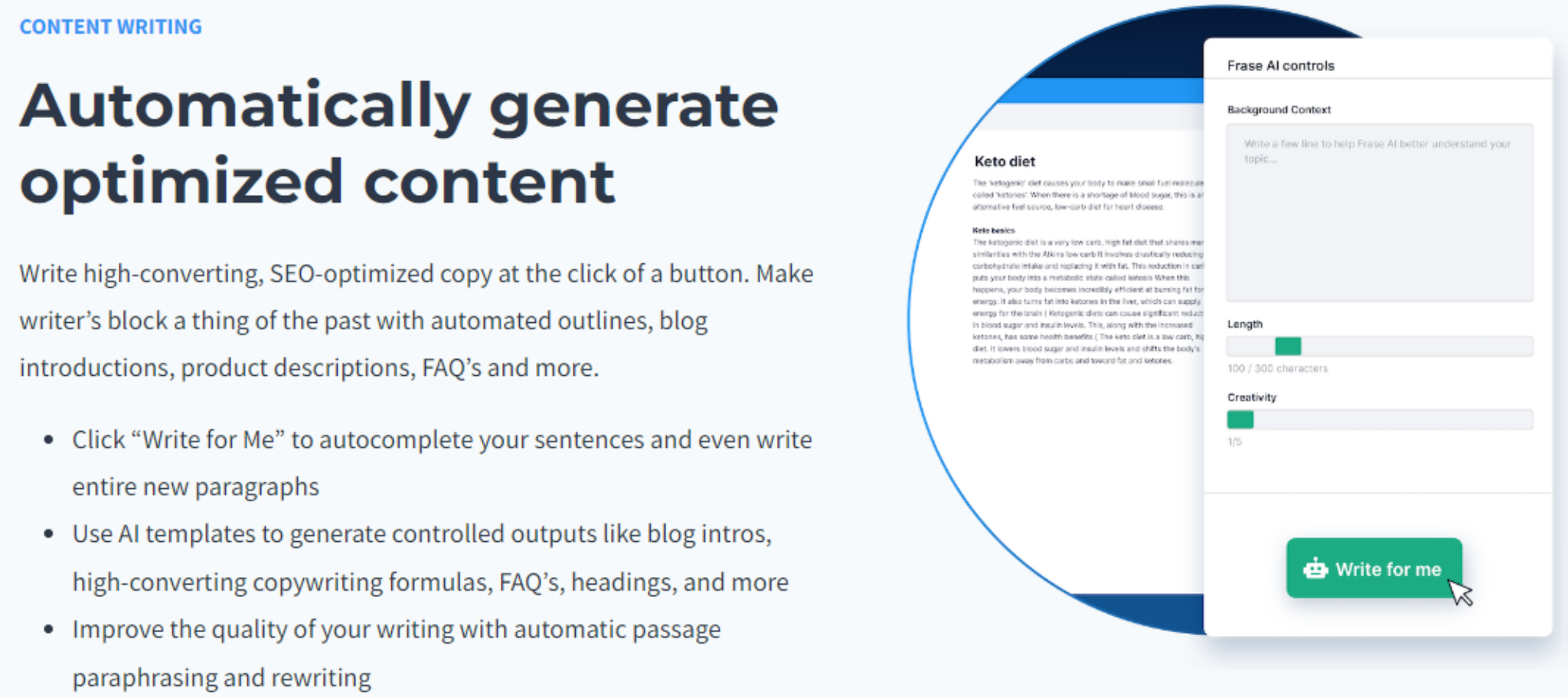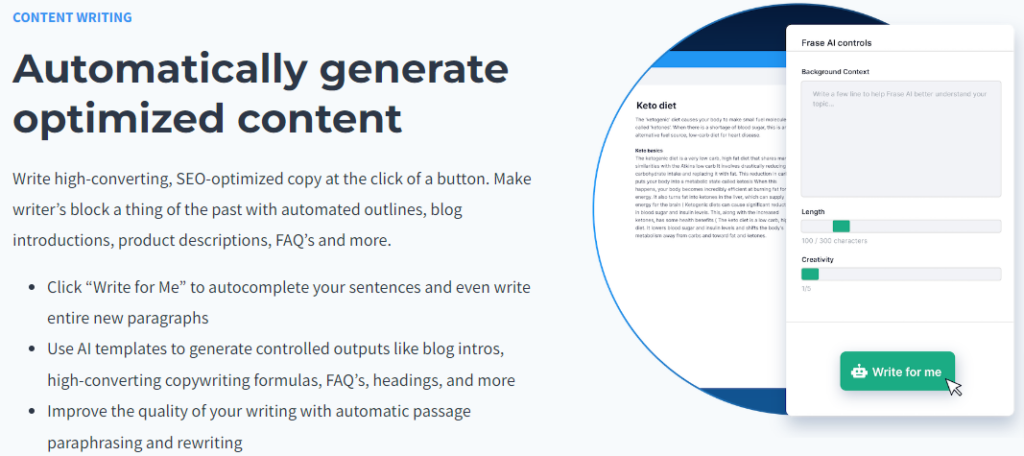 Visualize SERP Metrics
The Visualize SERP Metrics feature also provides users with an overview of the top-ranking websites related to a chosen keyword or phrase. By identifying potential competitors, businesses can optimize their content to stand out from others. The tool offers valuable insights into content performance in the SERPs, informing future content creation and marketing strategies.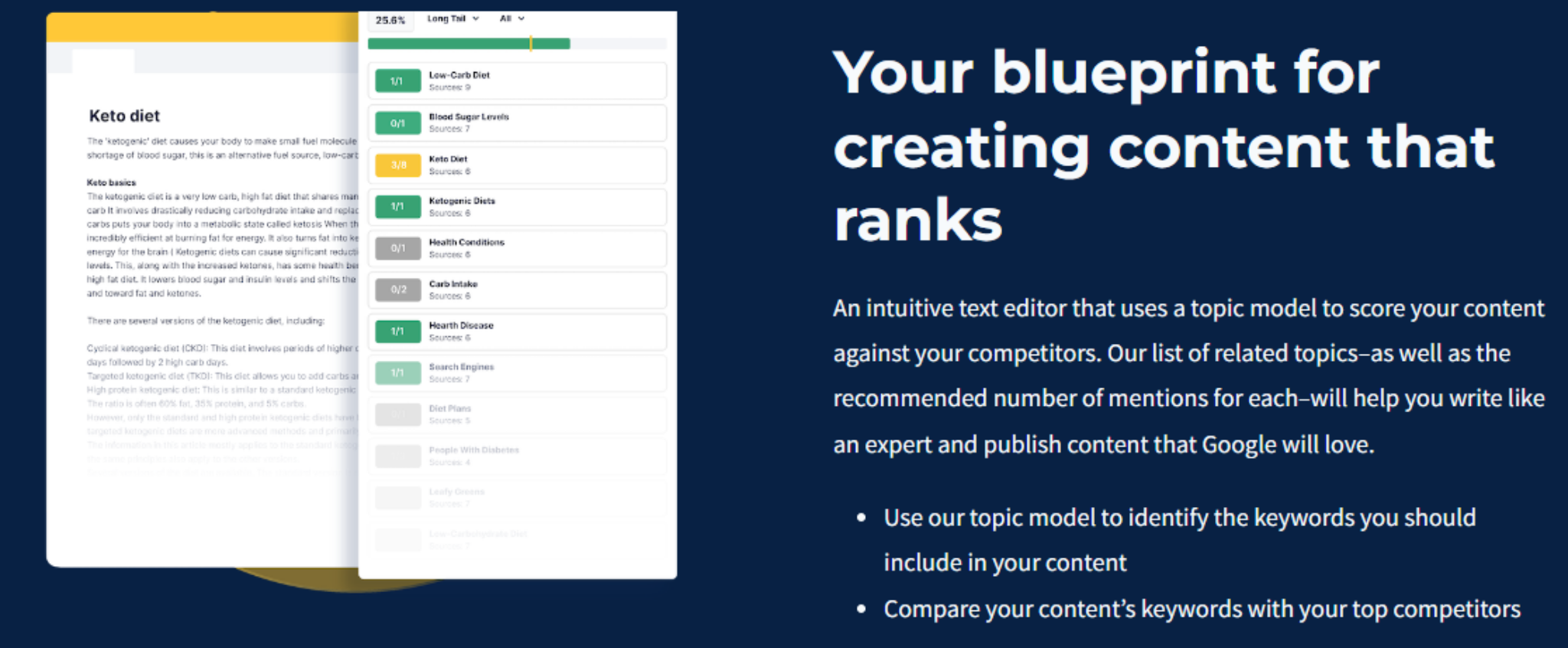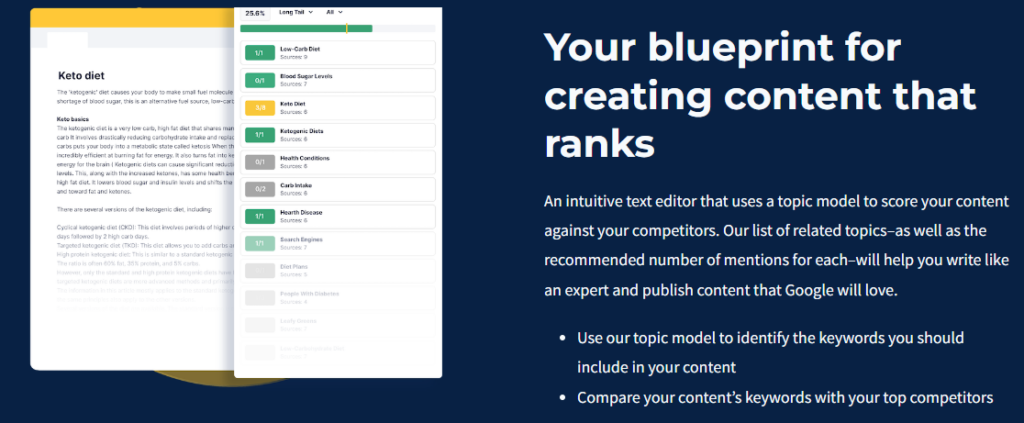 Paraphrasing tool
The Paraphrasing Tool can greatly benefit writers seeking to produce quality content in a timely manner. The tool utilizes AI technology in order analyze the structure of the current text and propose alternative wording and phrases that may be used for effective rewriting. This process ensures that the content produced is informative and precise without altering its original intent.
Frase's Outline Tool
Outline tool assists writers in efficiently brainstorming, developing, and refining their content. The AI engine conducts an analysis of the content's structure and provides suggestions for related topics, facilitating writers' ability generate ideas more efficiently. The suggestions can be utilized by writers to efficiently create an outline for their article or blog post. The Outline feature is a time-saving tool that eliminates the need for extensive research or manual searching.
Frase Answer Engine
The Frase Answer Engine is a tool that utilizes artificial intelligence to quickly produce responses to inquiries. The engine quickly scans large amounts of data and provides accurate answers, enabling users to save time and effort while researching complex topics. It offers data-driven insights on various topics, which can assist writers in staying informed and current on current events.
Research Tool
The Research Tool is a useful feature that assists writers in efficiently locating pertinent sources and information for their content. Through the use of search results, writers can streamline their research process by quickly locating pertinent sources instead of having to manually shift through numerous websites and articles.
AI-powered Insights
Frase's AI engine offers insights into content structure, facilitating content creation and refinement for writers. The use of AI-powered insights in Frase allows writers to produce content of a higher caliber at a quicker pace, while also improving their SERP visibility. By doing this, it increases the chances of their work being discovered by a larger audience, leading to more engagement and acknowledgement. The feature incorporates artificial intelligence for content analysis and suggests optimized keywords for both search engines and readers.
Expand and Rewrite Option
The feature utilizes AI technology to analyze content structure and suggest related topics to enhance the original work. For those who wish to refine their writing, the Rewrite feature offers powerful corpus editing tools that can help users create more concise content without sacrificing any of its meaning. This method guarantees that their content is informative and precise, while also being efficient.
Why Use Frase?
Use Cases and Benefits
High quality content
Content Optimization
Content Analytics
Advanced AI technology
AI-generated content briefs 
Data-driven insights
Comprehensive onboarding process 
Paraphrasing Tool 
Automated writing insights 
Range of support features 
Write quickly and efficiently
Pricing Plans
Annual Pricing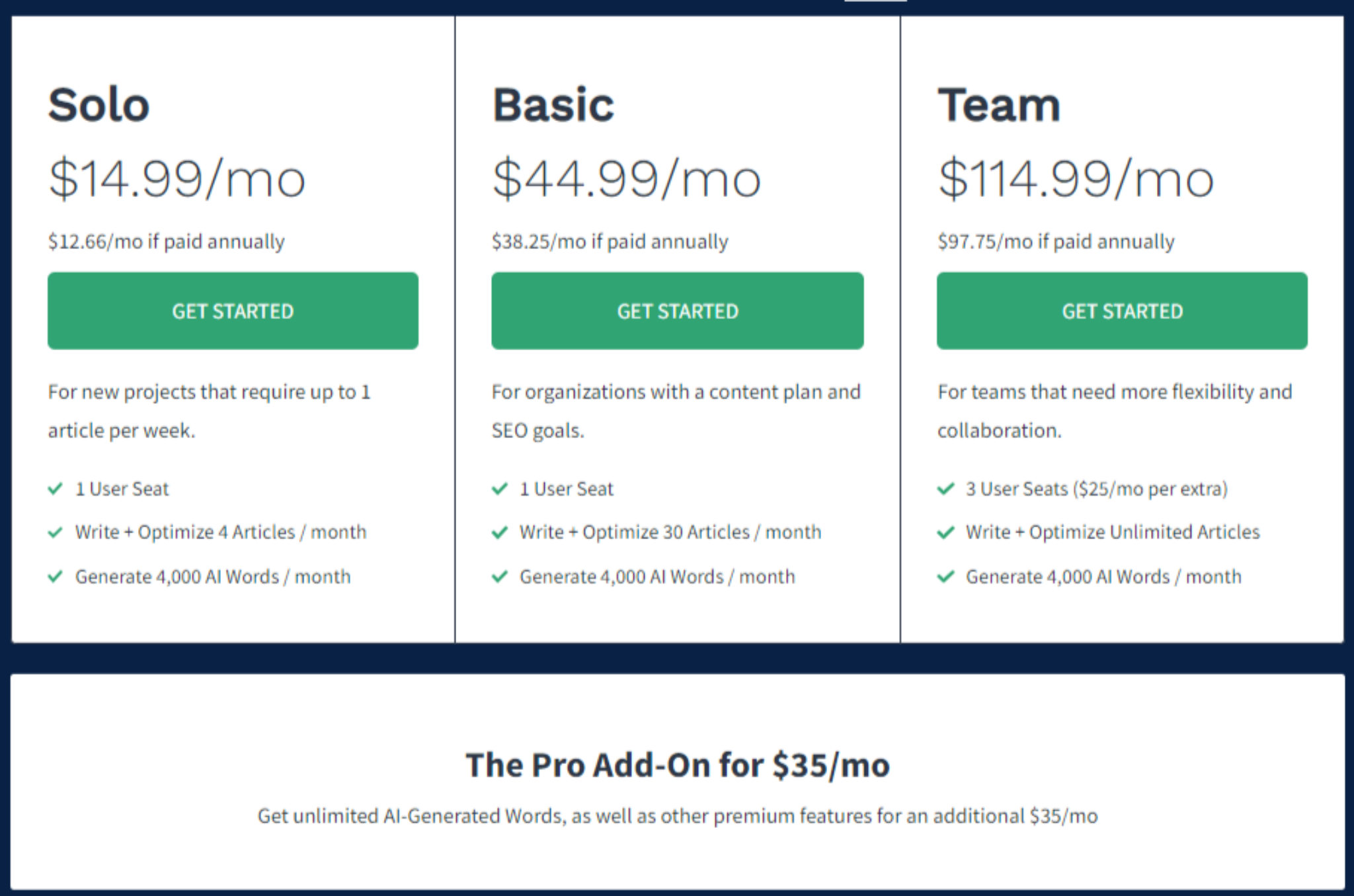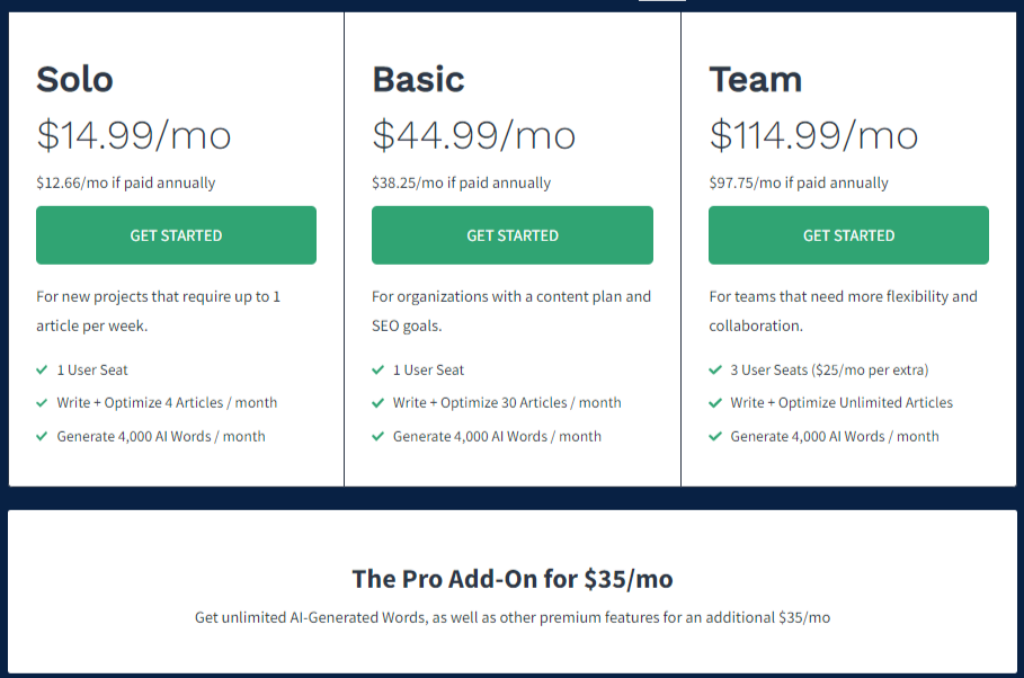 Support
Technical Support, Knowledge Base, Roadmaps, Changelogs
Alternatives
Similar Apps
Jasper is the generative AI platform for business that helps your team create content tailored for your brand 10X faster, wherever you work online.
Surfer SEO is a cloud-based on-page optimization tool that analyzes and compares your site to those that are currently at the top of search engine results.
Grammarly is a writing tool that provides grammar and spell checking, plagiarism detection services, and suggestions about writing clarity, concision, vocabulary, style, and tone.
Final Verdict
Is Frase right for You?
Overall, Frase is an incredibly useful tool for writers looking to quickly and efficiently generate high-quality content. With its AI-powered features such as the Outline Tool, Answer Engine, and Content Briefs, it offers an invaluable resource for those looking to save time and effort while creating accurate and informative pieces of writing. Whether you're looking for data-driven insights to stay informed or powerful corpus editing tools to refine your writing, Frase has you covered.
For those seeking a simple efficient method to produce top-notch content, Frase will enhance what you write smarter and faster!
Video
Watch this Demo video!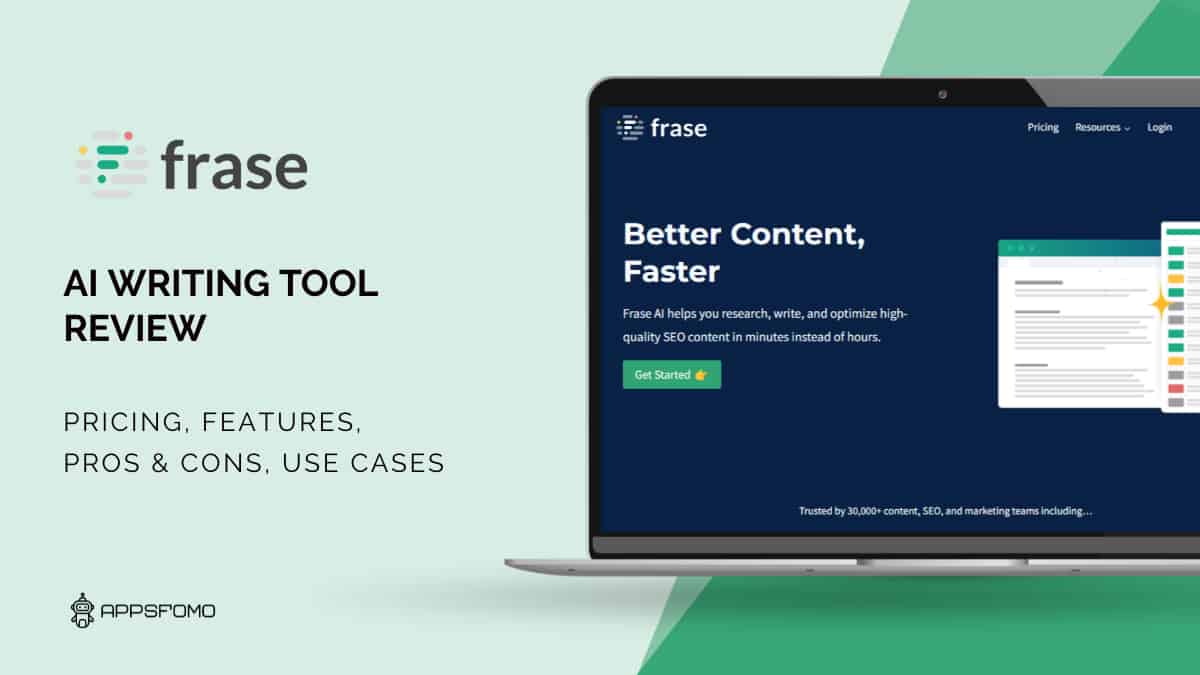 Specification:
Frase: The Best AI Writer for Content Research Tool
| | |
| --- | --- |
| Review Date | April 2023 |
| Company | Frase |
| Country | USA |
| Initial Release | 2016 |
| Pricing | Montlhy |
| Free Version | Not Available |
| Lifetime Deal | Yes |
| LTD Platform | N/A |
| Money-Back | 30 Days |
| Support type | Email, Facebook Group |
| Integrations | Yes |
| Supported Device | Browser, Web Based |
| Mobile app | Not Available |
| Affiliate Program | Yes |
PROS:
Easy-to-use platform
Comprehensive onboarding process
Advanced AI technology makes content creation easier and faster
Paraphrasing Tool for refining and rewriting content
Automated writing insights provide data-driven advice
CONS:
Limited number of languages supported by platform
The AI writer shouldn't be used for introductions and conclusions
Still needs a human touch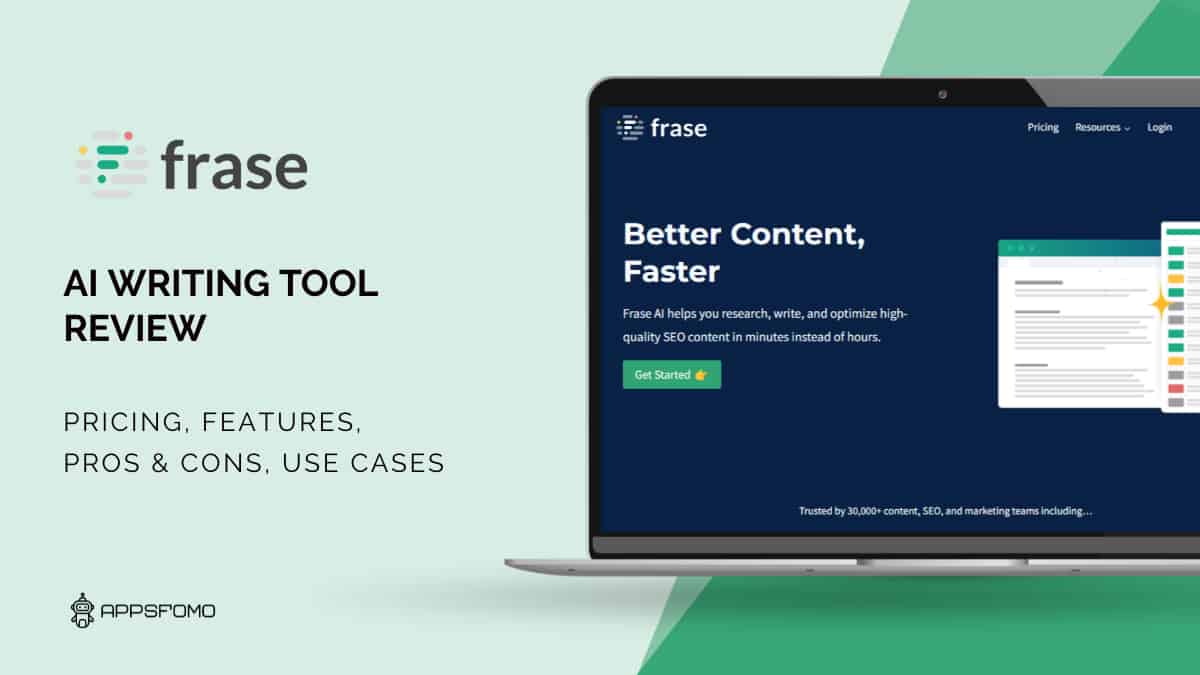 Frase: The Best AI Writer for Content Research Tool