Security Ninja: Secure Your WordPress Site with this Security Plugin
Security Ninja comes in the free version as well as the pro version, first, it was in codecanyone then moved to wordpress.org. With the help of this plugin, you can test the site from simple to complex things and fix the issues there itself.
WP Security Ninja: WordPress security made easy
By detecting any hole or weakness it tells any security issues in the site
Securing the website from hackers is the main concern for the website builders, If you are using a WordPress site, it will give you security up to some constraints but for other aspects, you need to use some security plugins. WP Security Ninja is one of the kinds of security plugin you can use this to detect any holes or weak points in the website.
Security Ninja comes in the free version as well as the pro version, first, it was in codecanyon then moved to wordpress.org.
With the help of this plugin, you can test the site from simple to complex things and fix the issues there itself.


Security Ninja Free Features
First let's go through the features of the free version of Security Ninja, First install the free plugin by downloading it from wordpress.org or adding a new plugin. Once the plugin got activated head towards the Security Ninja plugin area to run more than 50 test runs on your site.
Click on the run test button to run the series of tests and to analyze the site.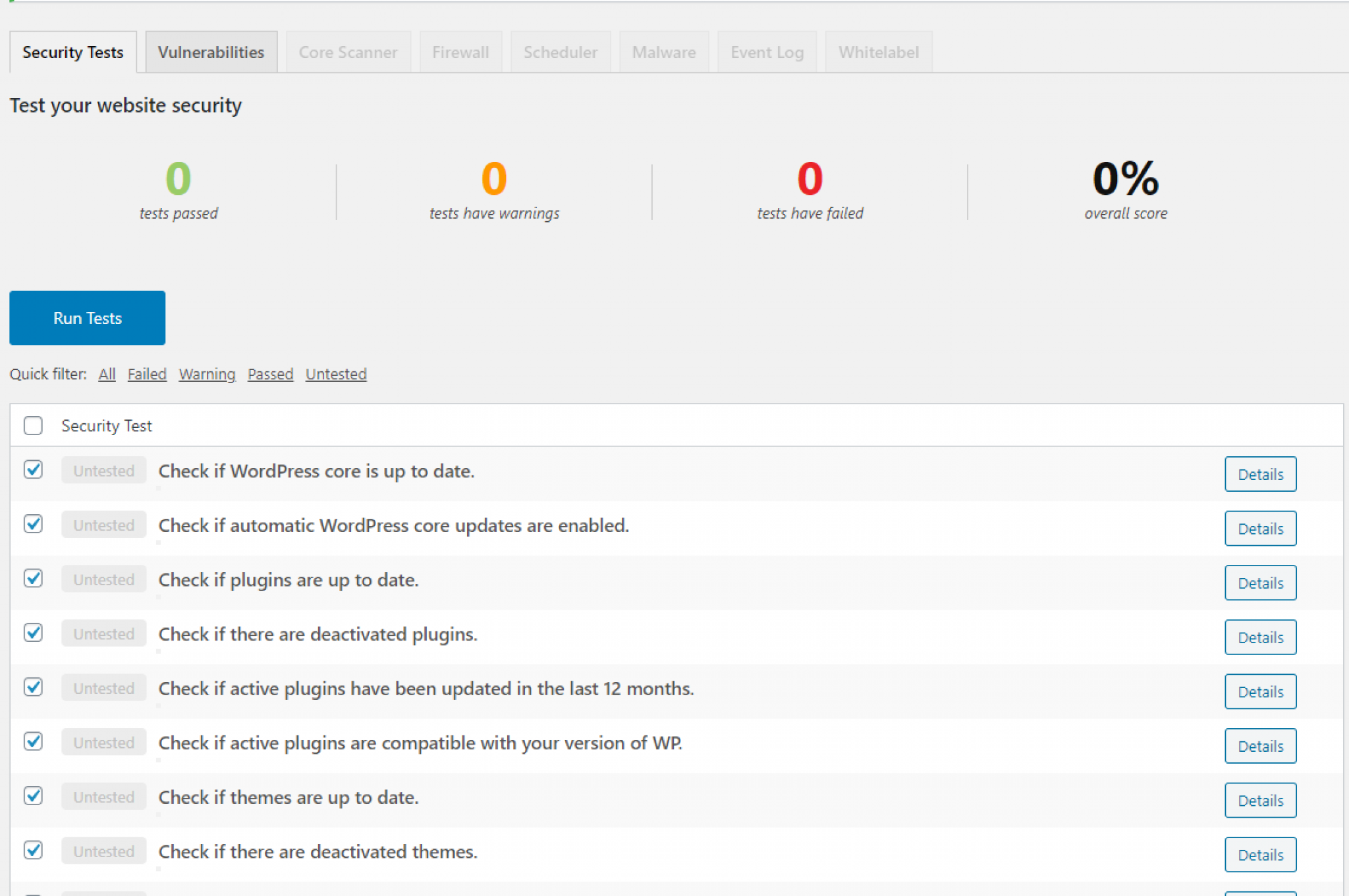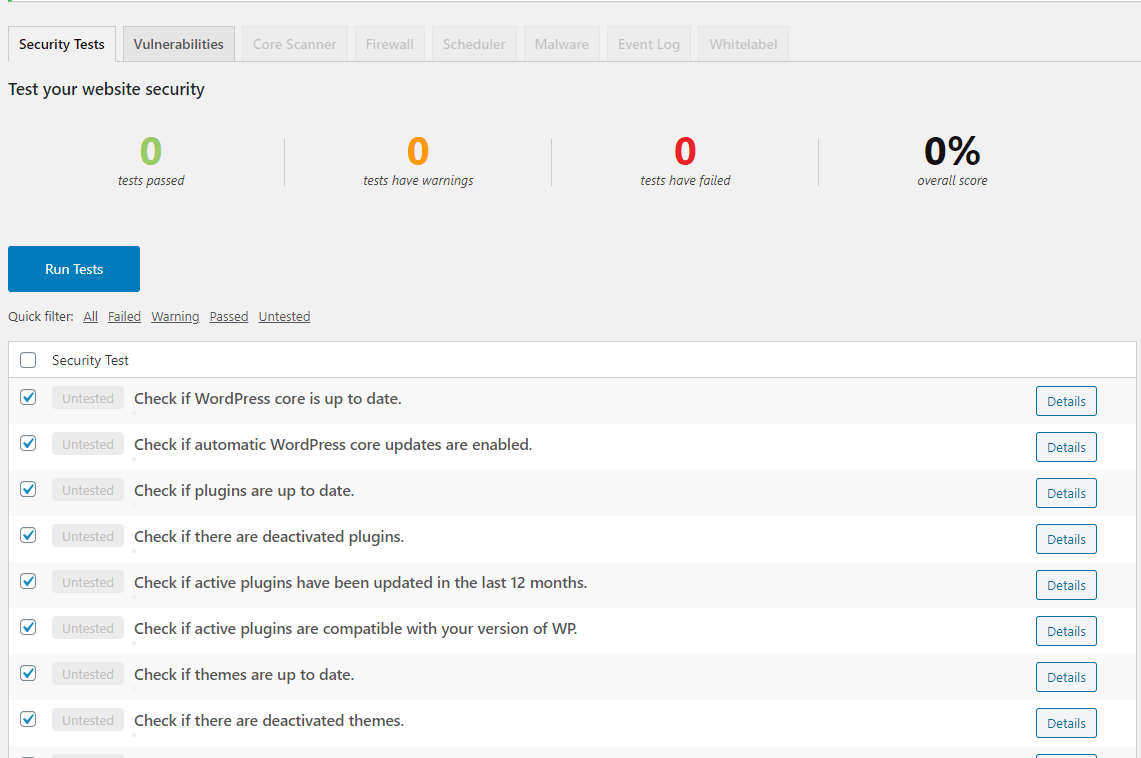 After testing is done Security Ninja tells the overall test score with information of passed test, failed test and an overall score of the site in percentage.
The elaborative test result will display in detail with every test is passed or failed, if the test is failed it will give some tip for that to handle the issue.
Some of the test it does on the site
Numerous installation parameters tests
File permissions
Version hiding
Debug and auto-update modes tests
Database configuration tests
WP options tests
Security Ninja finds any vulnerable codes in theme or in other plugins but it won't modify that code until you give the permissions.
Security Ninja Pro Features
If you want the solution for the issues you found in the free version you need to go for the paid version where you will get the Auto Fixer option to fix the issues in one click. and there are more features in Pro versions like Core Scanner, Malware Scanner, Scheduled Scanner, and Events Logger. Using these features you can give high security to your website.
1. Core Scanner
Core Scanner helps to test the core WordPress default files, This checks the core files in deeper which are from WordPress and tells whether there are modified files or new files.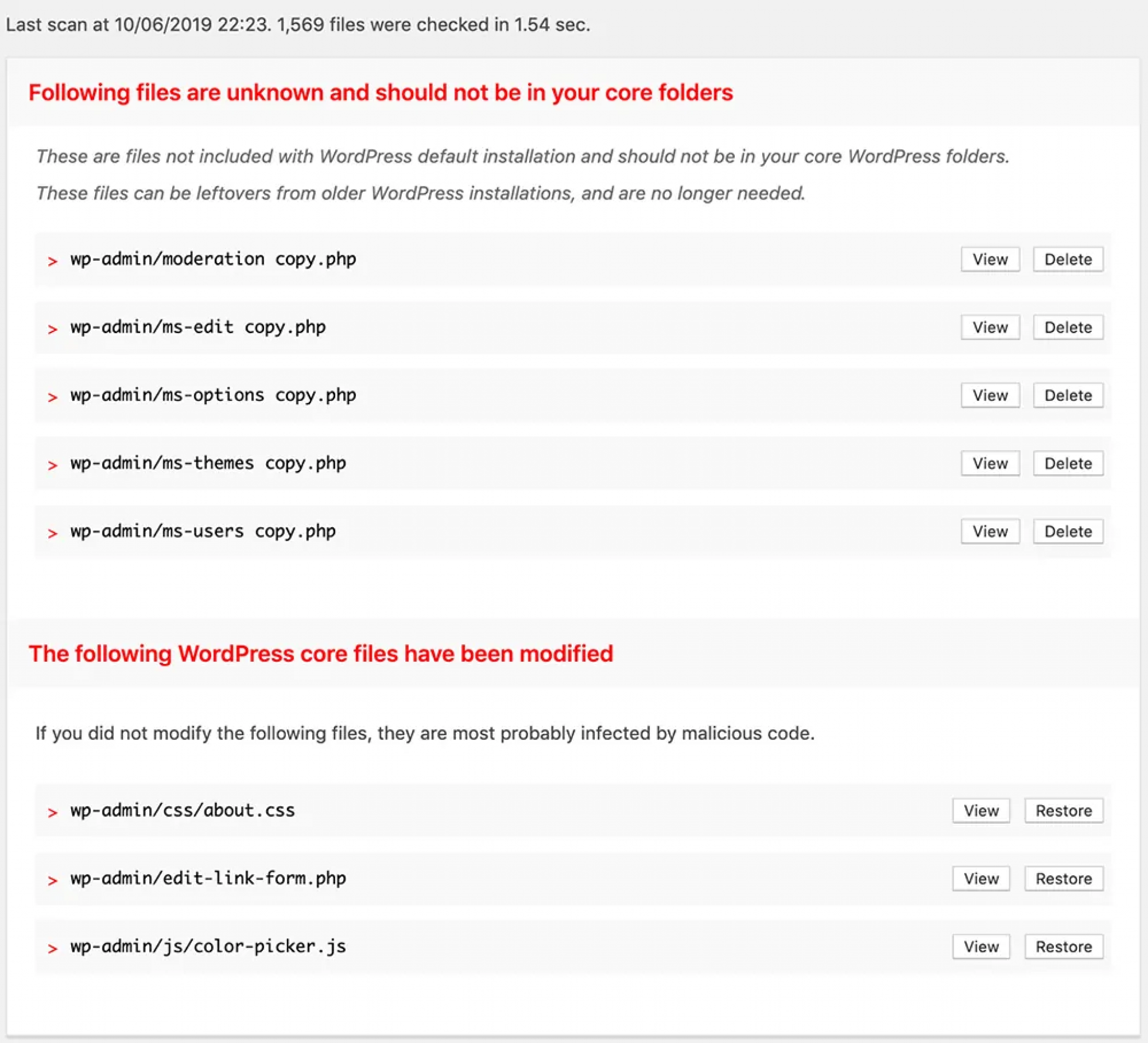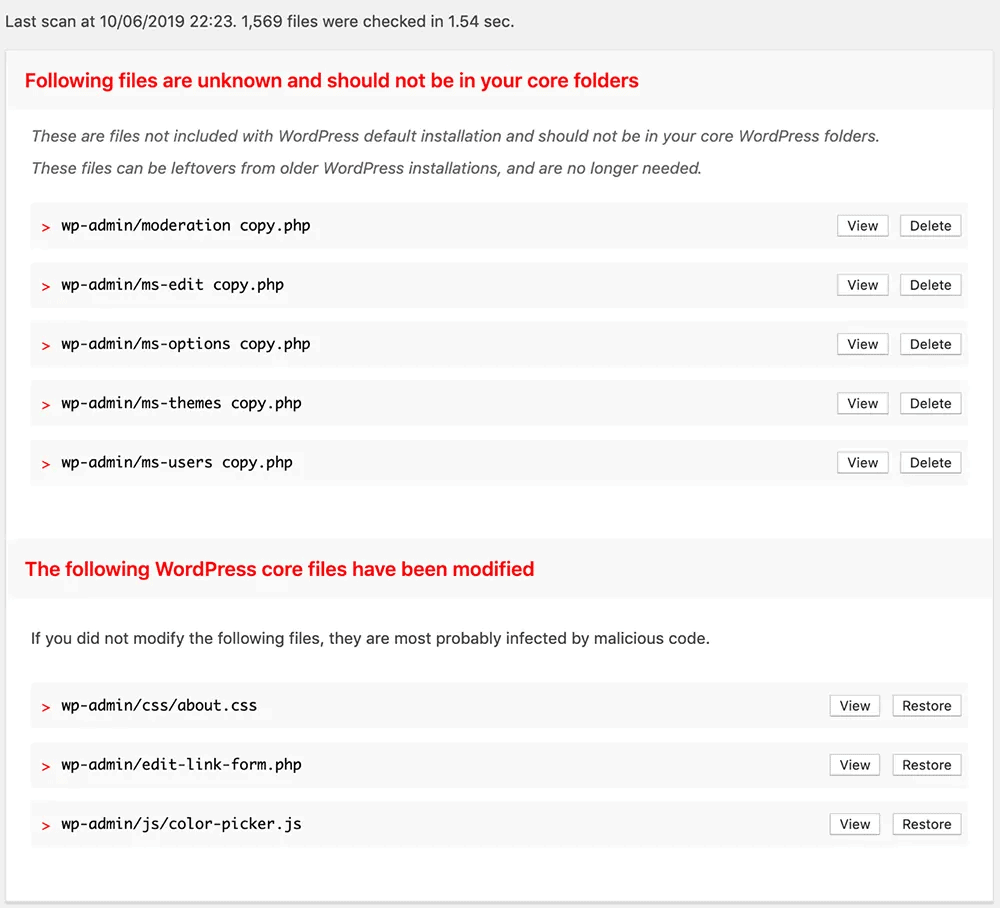 If any new files detected or any file need to be fixed you can do this within a single click.
2. Malware Scanner
Security Ninja Malware Scanner will look into any malicious code are present on the website. This test was done by the "heuristic analysis method" that compares the code and patterns that often used by malicious scripts.
After the test is done Security Ninja detects the files which have malicious behavior and gives a list of that file. you need to check those file which literally has the malicious behavior before deleting that.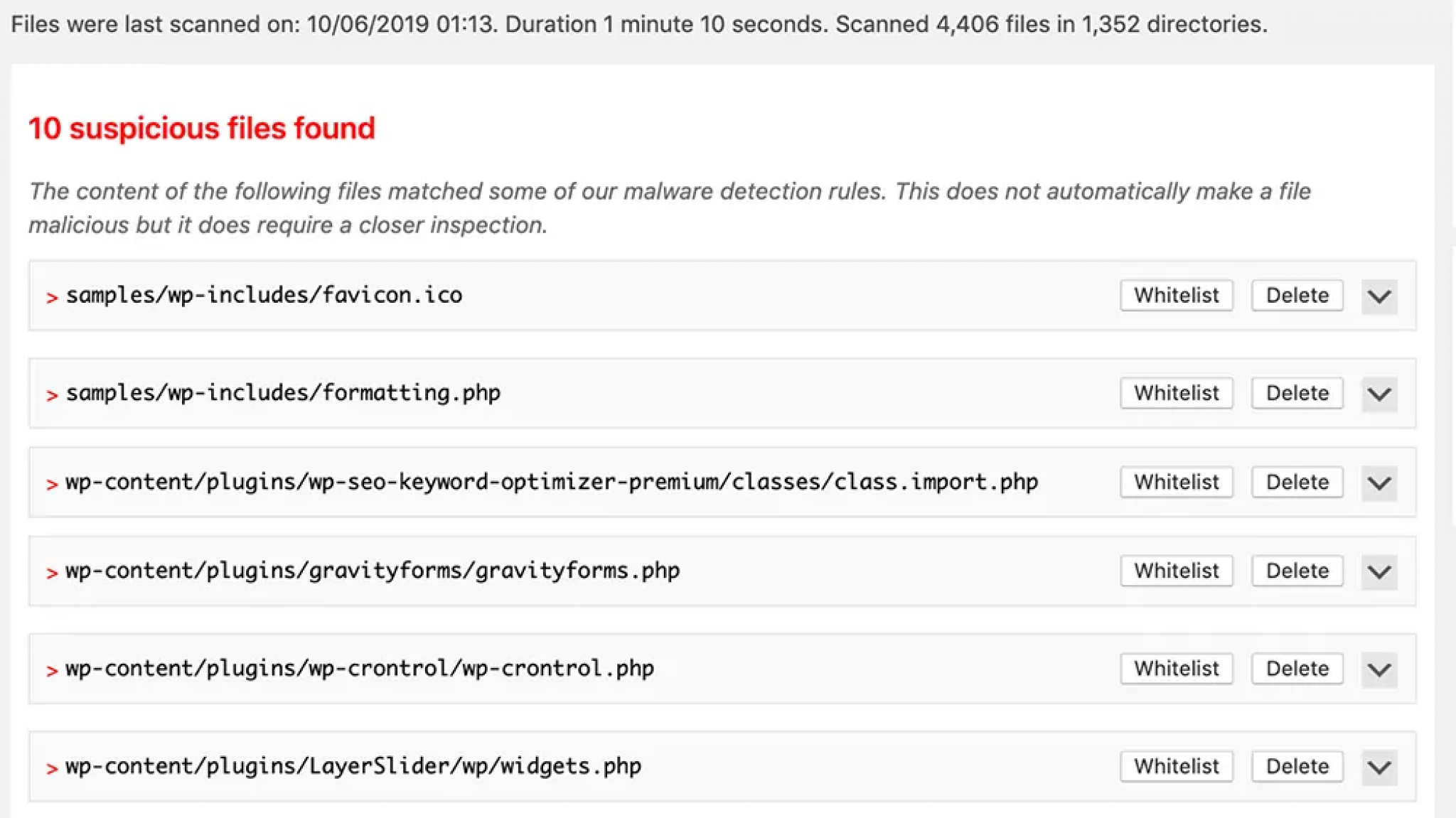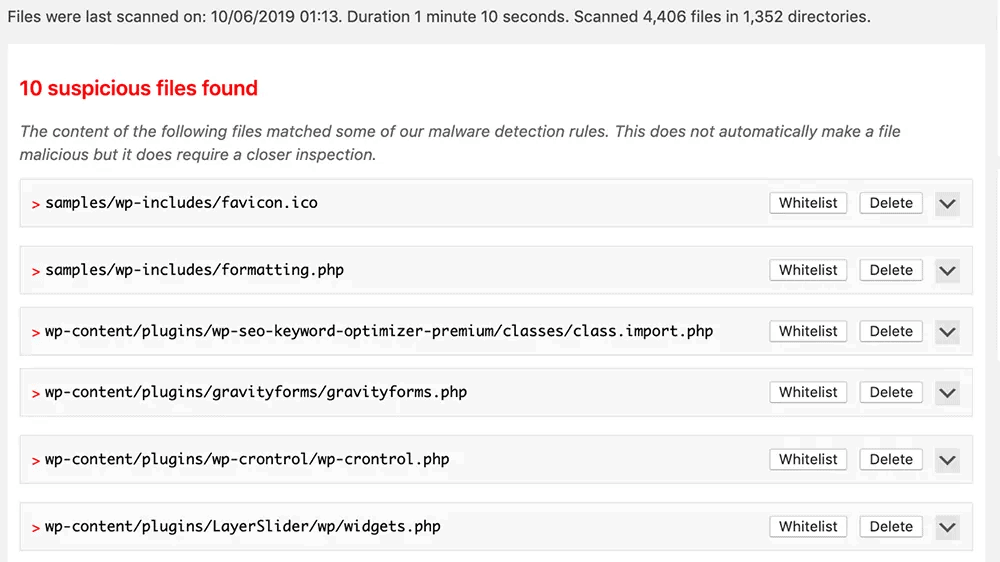 In the list you will get the option to delete or white list that file, White list means making that file exclude from the next tests.
3. Firewall
Security Ninja Firewall blocks the unknown malicious IP addresses and unknown requests from your website. There are several suspicious Ip addresses that target the sites to inject their SQL, Security Ninja has a list of known IP address which can cause this problem and prevent your site from malicious activities.
When you activate Firewall you will get a unique site URL, using this you can recover your site if your IP got banned in any case.
In Firewall settings, you will get two main options one is Prevent Banned IPs from Accessing the Site – prevent IP that is already in the blocked list of the plugin to access your site second is Block Suspicious Page Requests – filter out page requests which have suspicious query strings.
You can block IP from certain countries by sending a message to them or by adding a redirection link you can redirect them to a different URL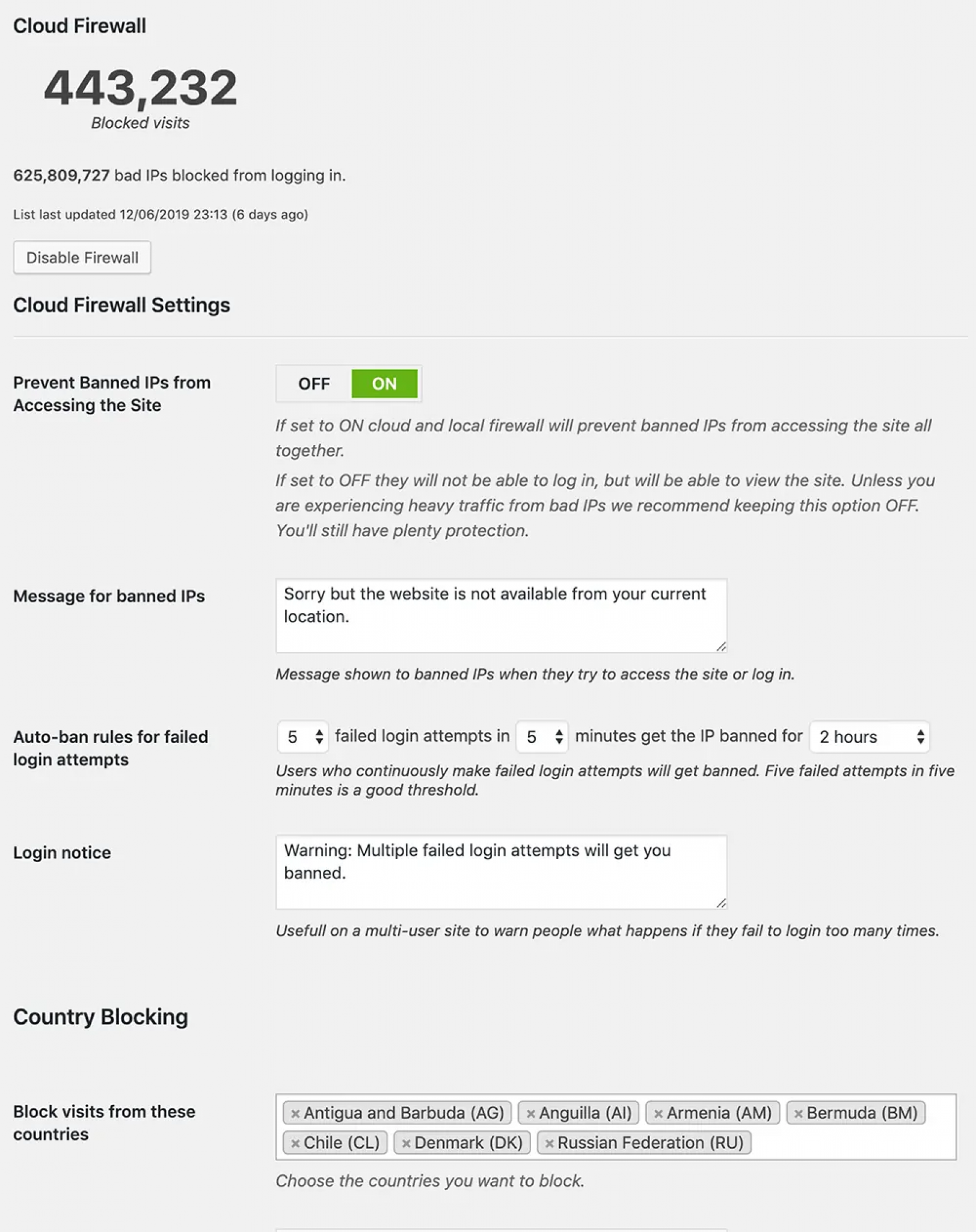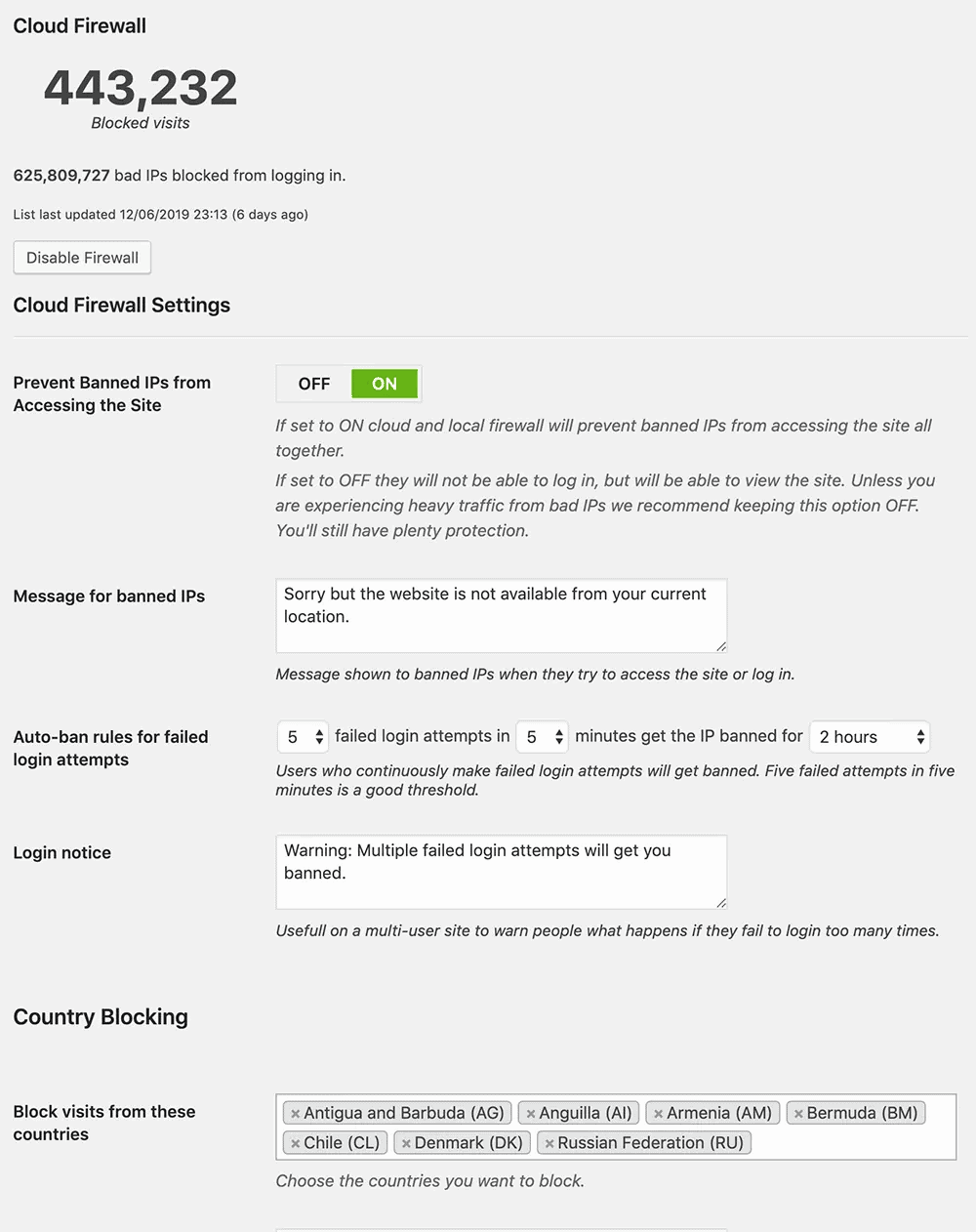 If you but the site using WordPress hackers can directly go to the login page by simply adding /wp-admin after your domain name, and they can start entering some random login credentials so Security Ninja has the option to block those IPs after some unsuccessful logins. You can set the limit of unsuccessful login attempts and the span of time for the blocking of IP.
You can check the visitor logs also here.
4. Scheduled Scanner
The scheduler is one of the best features of the plugin, you can schedule the Core scanner and Malicious scanner for different time intervals like monthly, weakly, daily, or twice a day based on your interest. You can activate sending email reports also after each run you will get a report or you can change that when malicious activities found at the time only.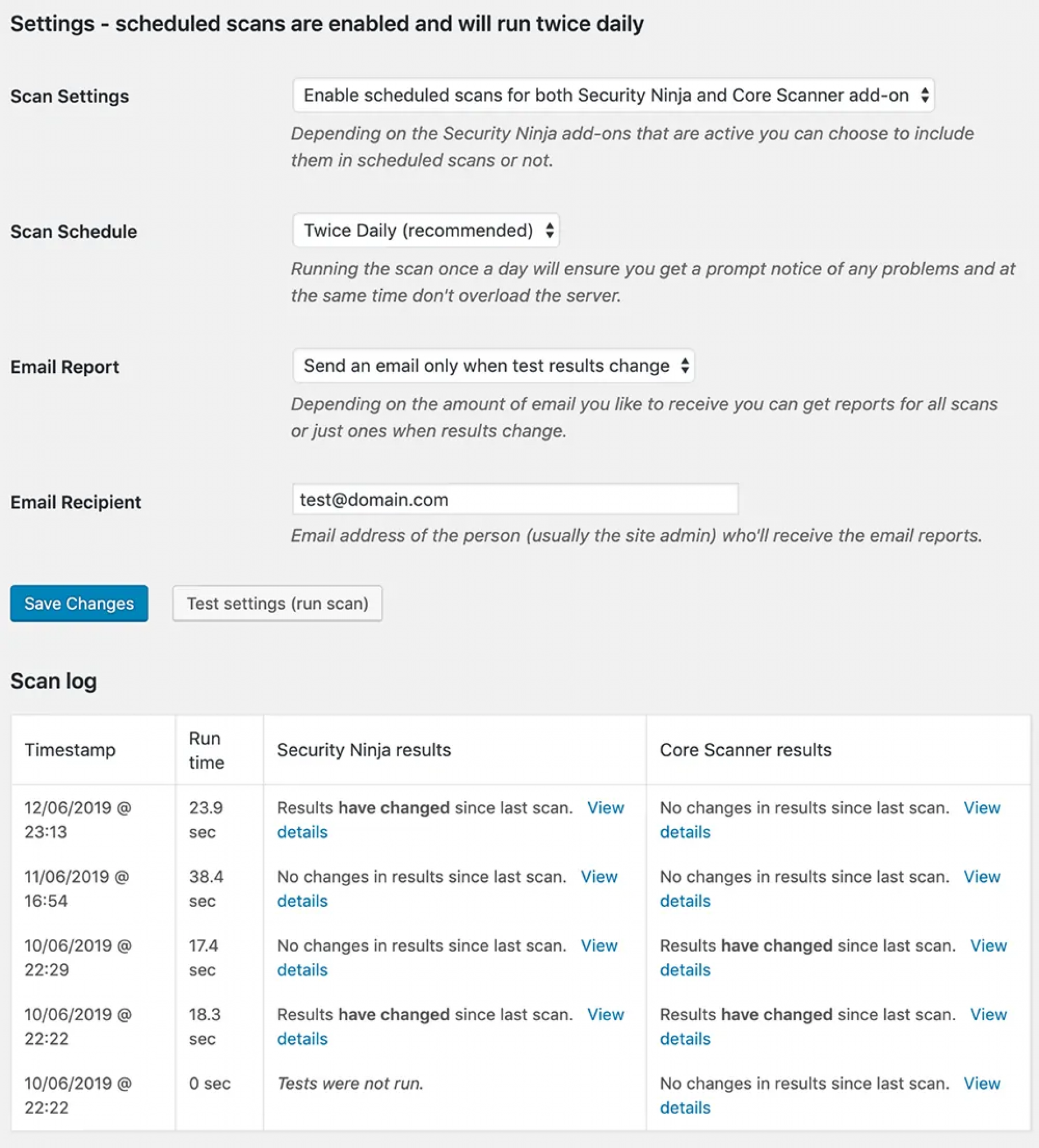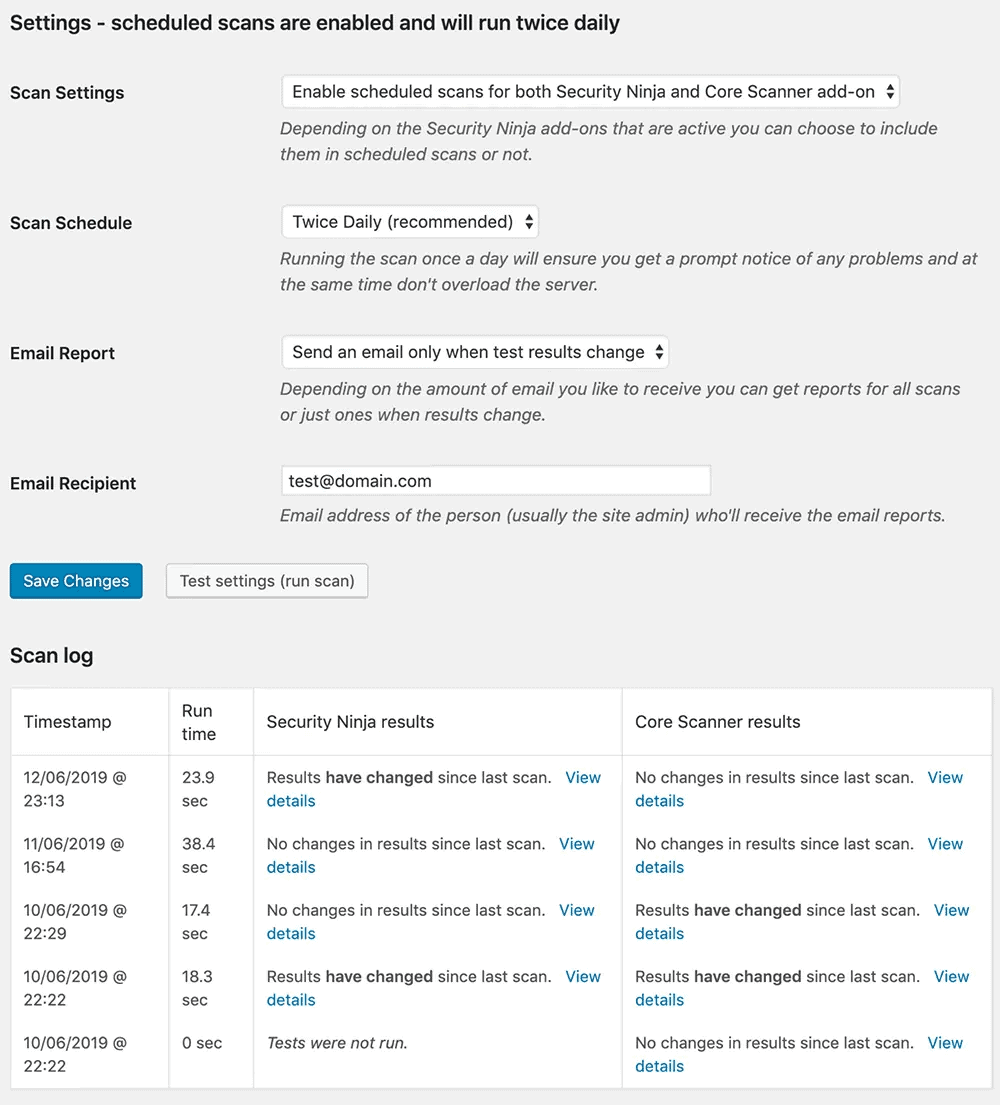 5. Event Logger
Event Logger monitor, tracks, and reports every change in your website from the both admin panel as well as frontend, If any malicious action happened on the site you can get to know that when and how things happened.
you get a detailed mail report of the event, you can set time interval also for the email report.
you can include log actions of Comments, File editor, Media, Menus, Posts, Settings, Taxonomies, Users, Widgets.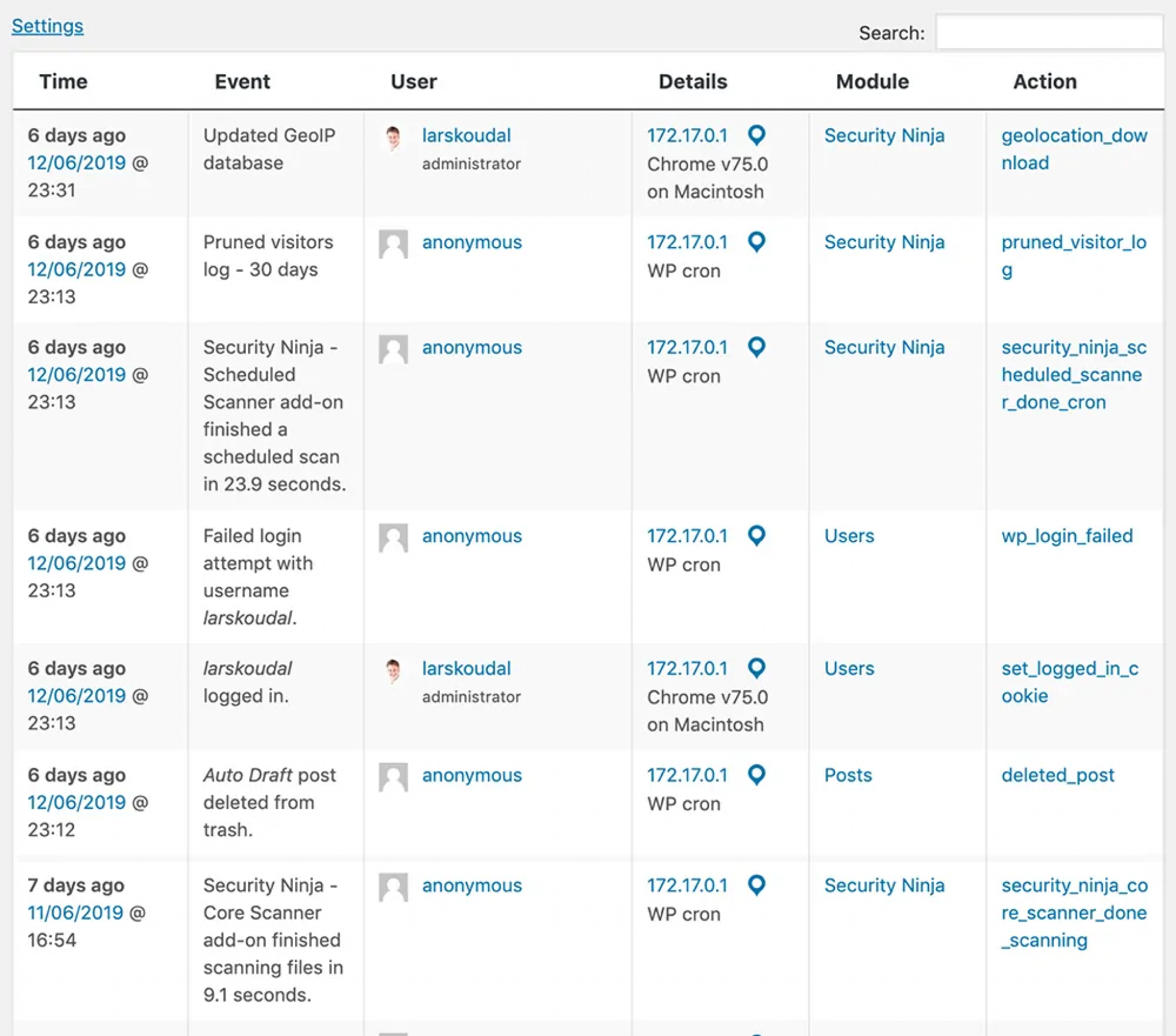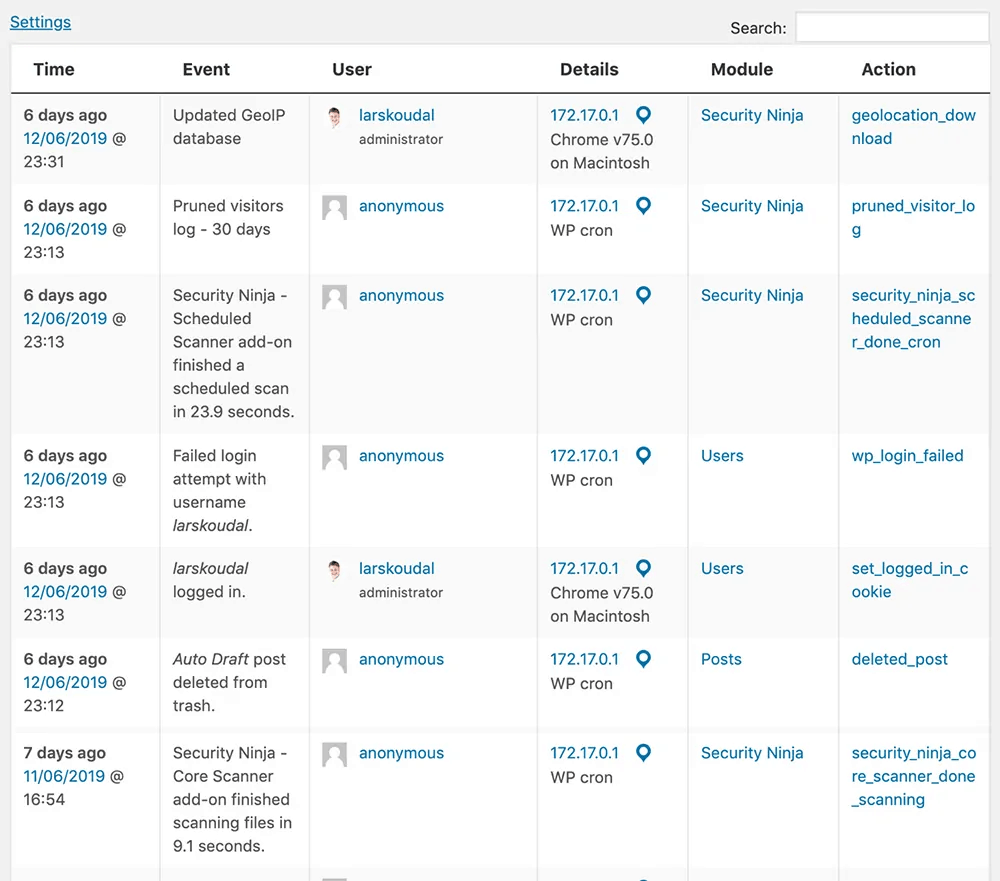 You can check the event on the plugin dashboard more than 50 events are instantly tracked with all details.
Auto-Fix Problems
Security Ninja gives plenty of solutions for the problem they found on your website, it suggests the answer to how to fix that, and in the pro version
You can use the Auto-Fix option if you click on the fix now button in the test results Security Ninja only solves the issue.
You can fix more than 30 issues with just one click
Here are some of the issues you can fix using Auto Fixer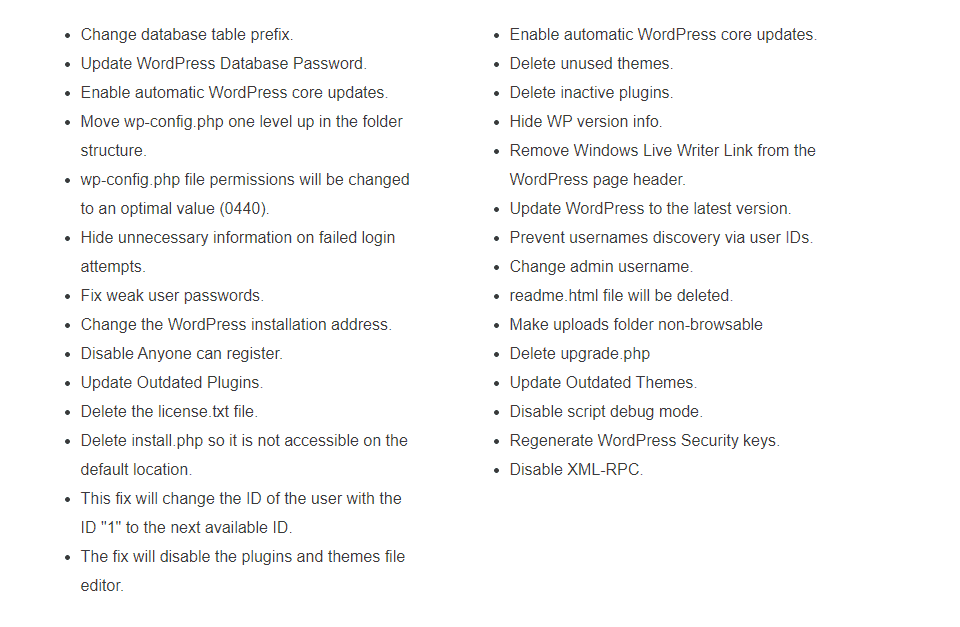 For more information, you can visit the official site here.
Security Ninja Free V/S Pro
Security Ninja free version is available in WordPress.org you can directly download from there testing your site first-time free version is suitable it gives the detailed test result and solution tip to failed tests, but pro version gives more flexible option and Auto fixer features.
Free Features
Security Testing (weak spots)
Vulnerable plugins warning
Tip for the failed tests
Database configuration tests
WP options tests
Version hiding
Pro Features
Firewall – Instant protection from 600+ million bad IPs
Firewall – Block visitors from any country
Malware Scanner – find malicious and suspicious code
Security Reports (email)
Login Form Protection
Easy fix issues (Autofix)
Event logging Users
Import/export settings
Scheduled Scans
Whitelabel (25+ site licenses)
Pro's and Con's
PROS:
In few minutes it scans the entire site
Marking the test results in different colors made it easy to debug the issue
Siple to master scanning test it can achieve
Auto fixer gives the easiest way to fix the issues for beginners
CONS:
Much higher cost compare to other plugins of the same kind
Pricing
Security Ninja is available for monthly, annually, and lifetime purchase based on your see requirement you can choose the plan and buy the plugin on their official site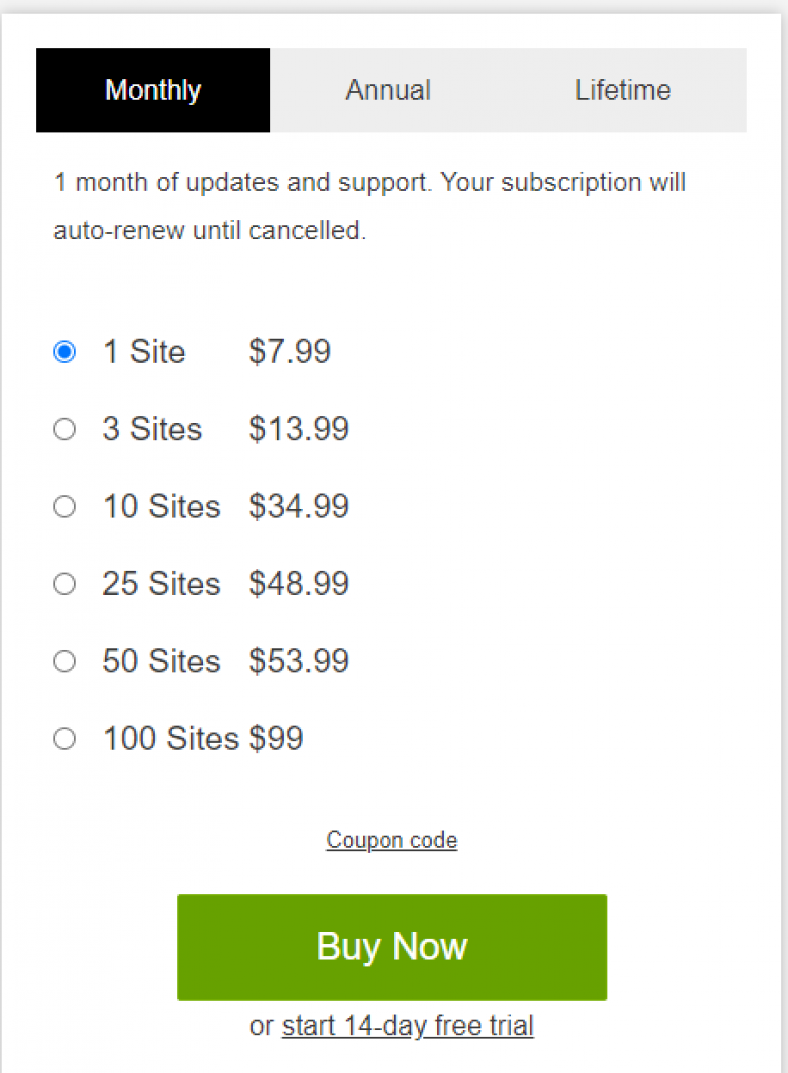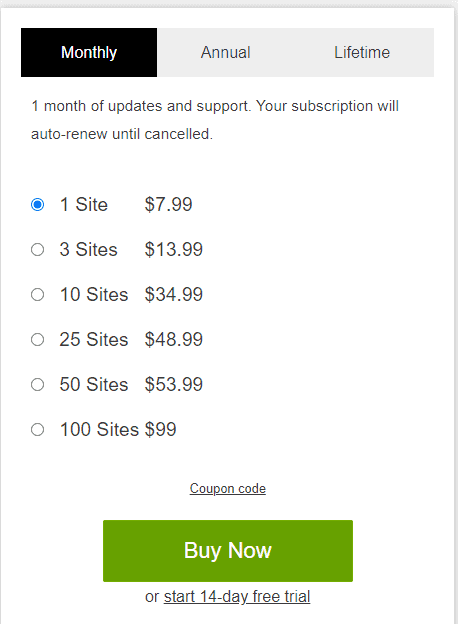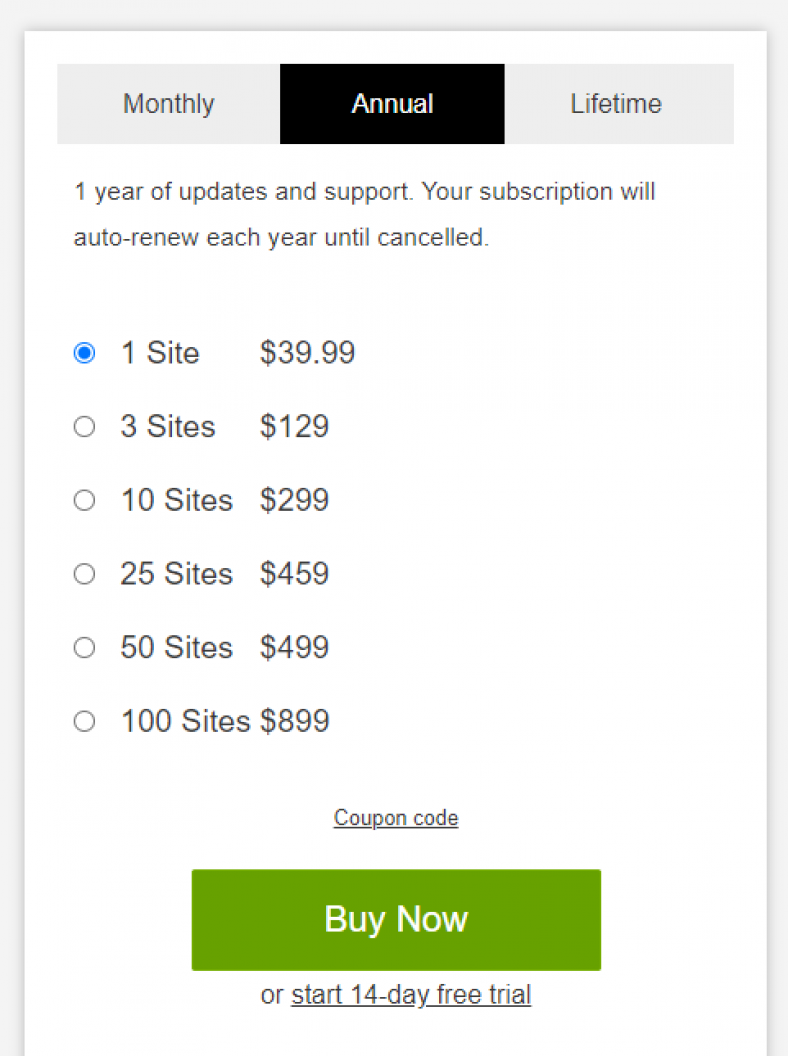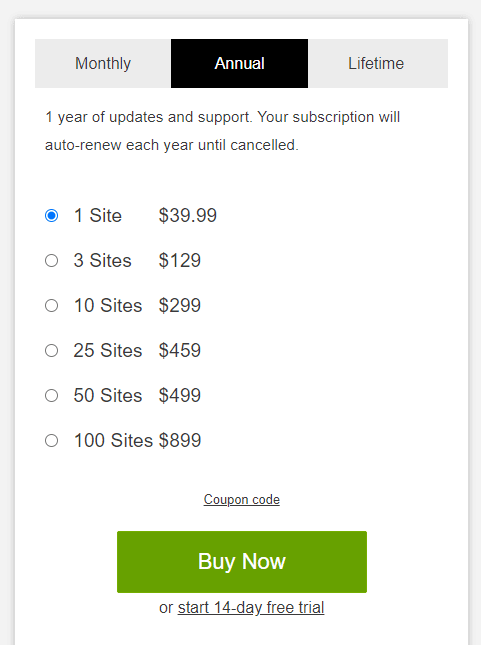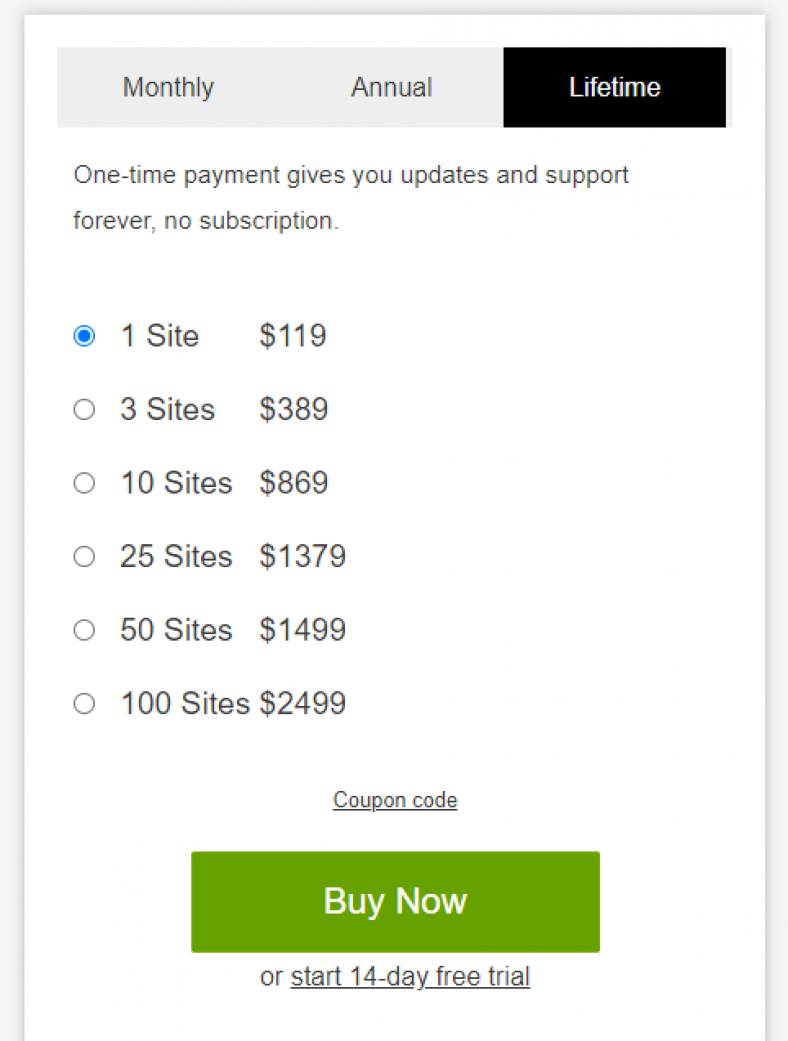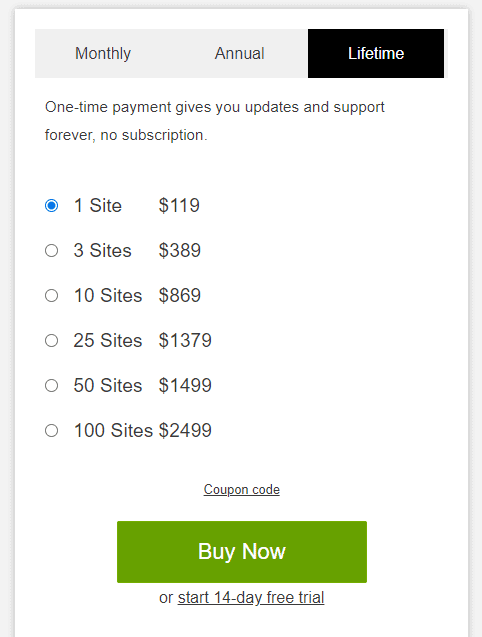 You can get 14 days of Pro version trial also in all the packages to buy the Security Ninja Pro visit the pricing section on the official website
Similar Plugins
No posts for this criteria.
Secure your website with the most comprehensive WordPress security plugin. Firewall, malware scan, blocking, live ...
 iThemes Security Pro makes it easy to secure & protect your WordPress website. It protects your WordPress site ...
Final Verdict
With respect to user experience ann beginner-friendly environment, anyone can use this plugin to protect their site, and this plugin is in a few Mbs so it is lightweight to your site also and won't in the loading time of the site. So for website safety purposes, you can purchase this plugin without a second thought.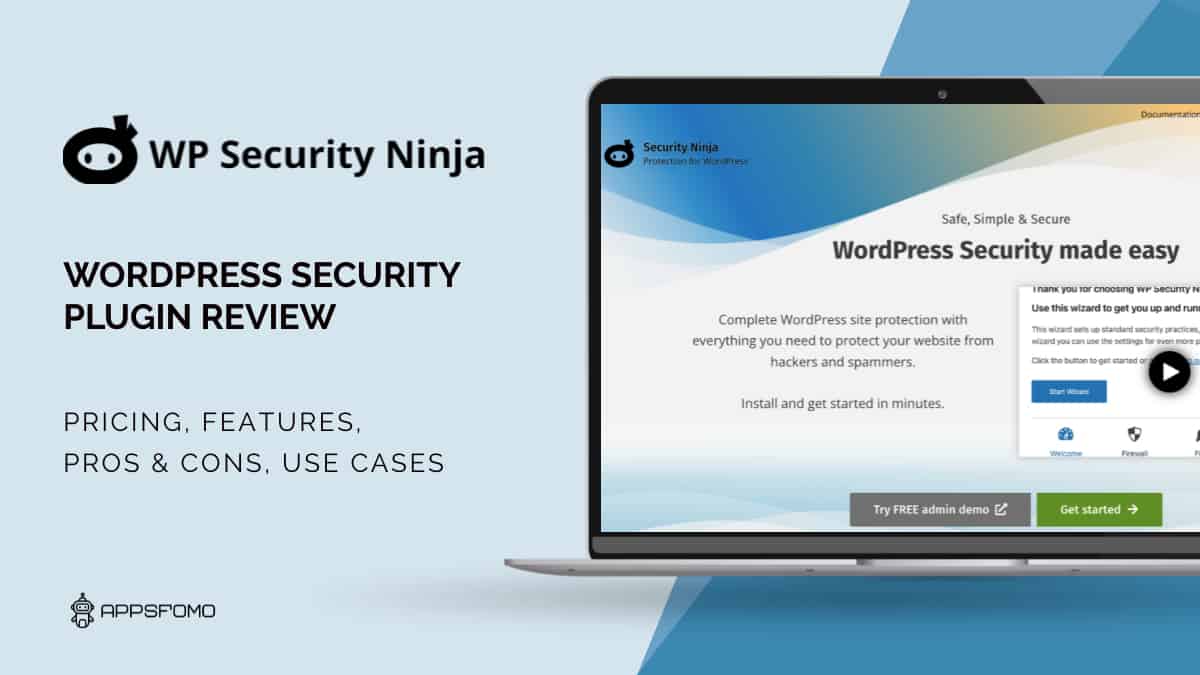 Security Ninja: Secure Your WordPress Site with this Security Plugin